Hi everyone, I'm so excited to share how to host a Friendsgiving Bonfire with you today and even show you how I threw one in my own backyard. Not only is November the best time to visit with family for Thanksgiving, but it's also a great time to celebrate with your friends too, which is why I put together a couple of fun party ideas to help you host the perfect Friendsgiving.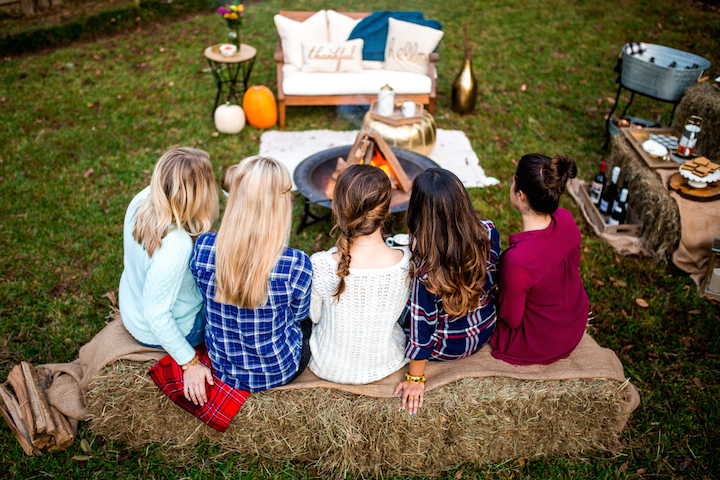 Have a look at the photos below as well as the video from the bonfire! Make sure to click the HD bottom in the bottom right hand corner to view the best quality version–> How To Throw A Friendsgiving Bonfire | Video by: Brooke Boyd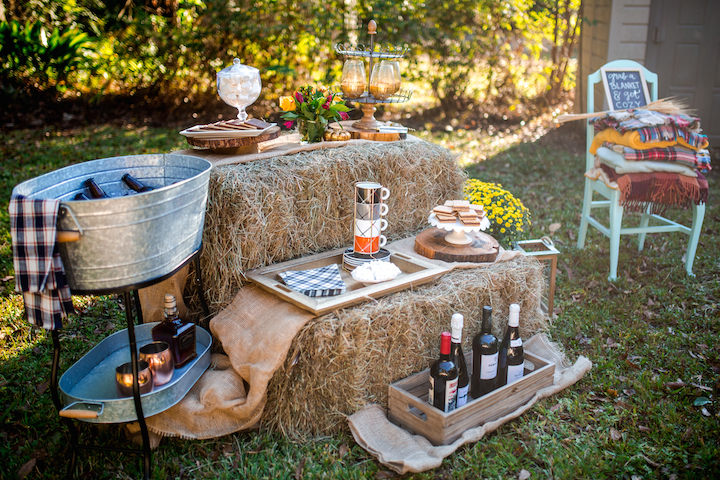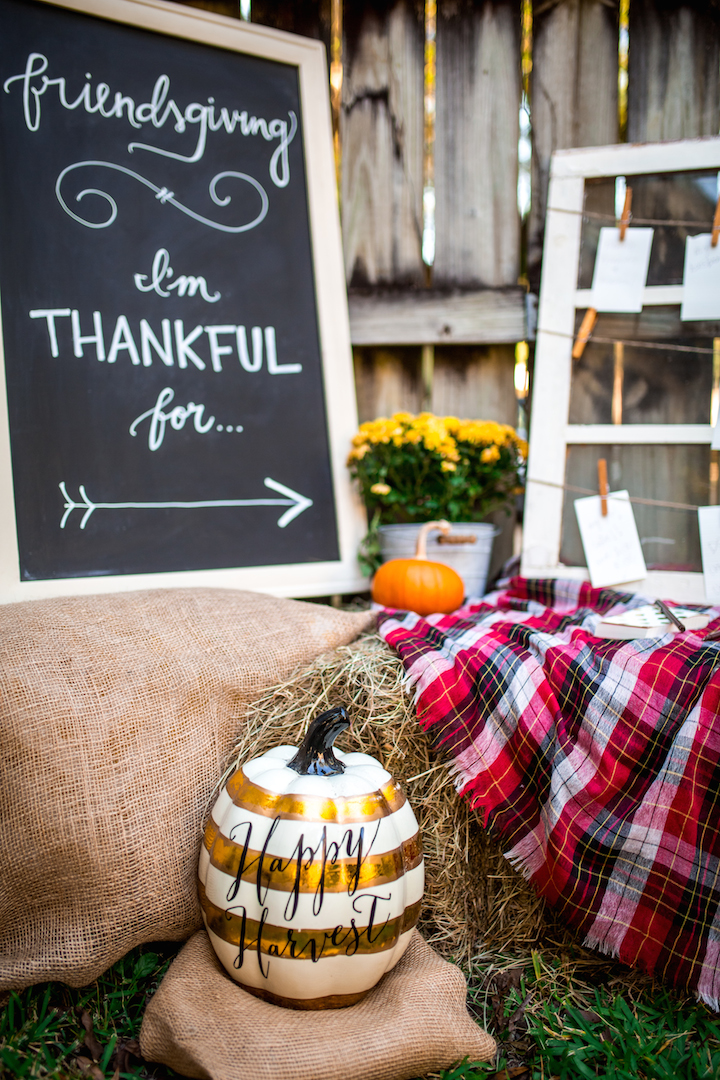 Greeting Sign: Greet your guests to your Friendsgiving bonfire by creating a special area for them to write down what they're thankful for. The hang their little notes from a board or a window pane like you see in these photos using close pins.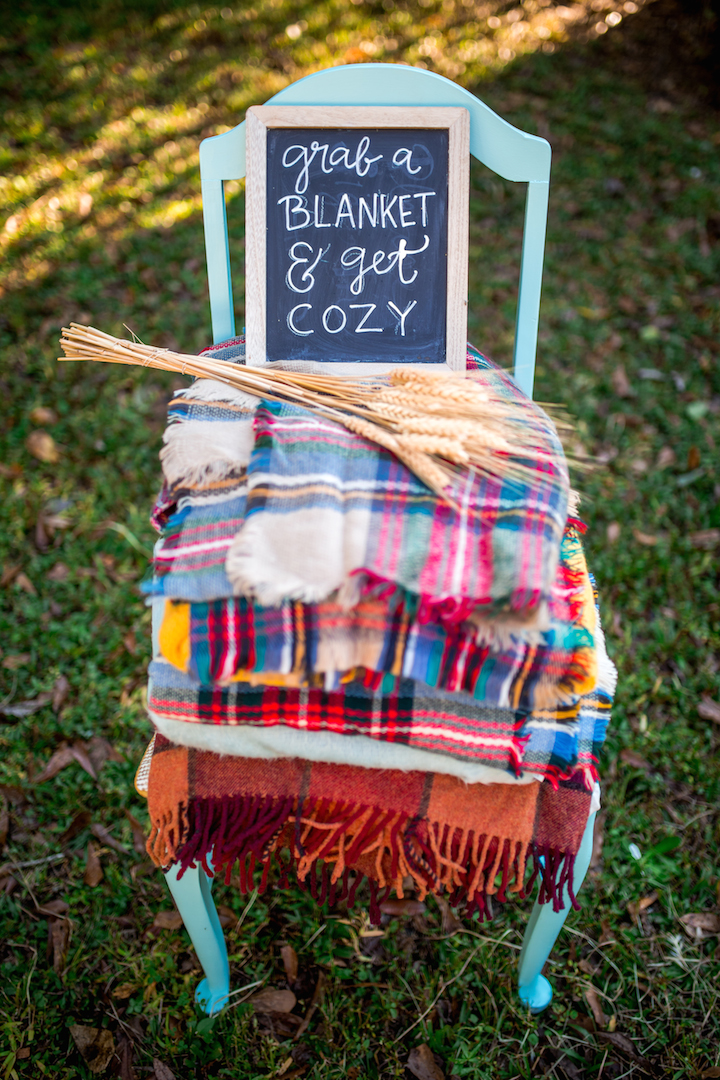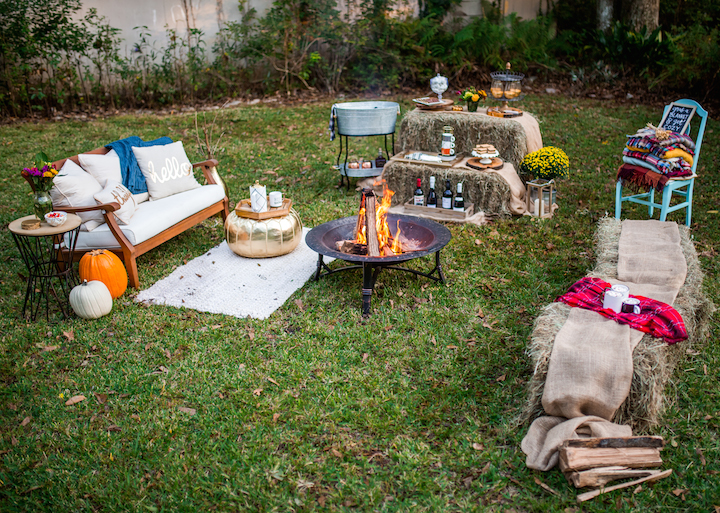 Outdoor Seating: When it comes to seating for an outdoor party, I like to go for an eclectic look so I covered a couple of hay bales in burlap and plaid fabric. Then I pulled the cushioned bench and outdoor rug from my front porch and set them around the fire pit. I finished off the seating area with neutral indoor pillows, a navy throw and the gold Moroccan pouf from my living room. The 'Thankful' pillow was the perfect touch! Lastly, I added the little blue chair from a corner nook in my house and piled a cozy stack of warm scarves and blankets on top for my guests.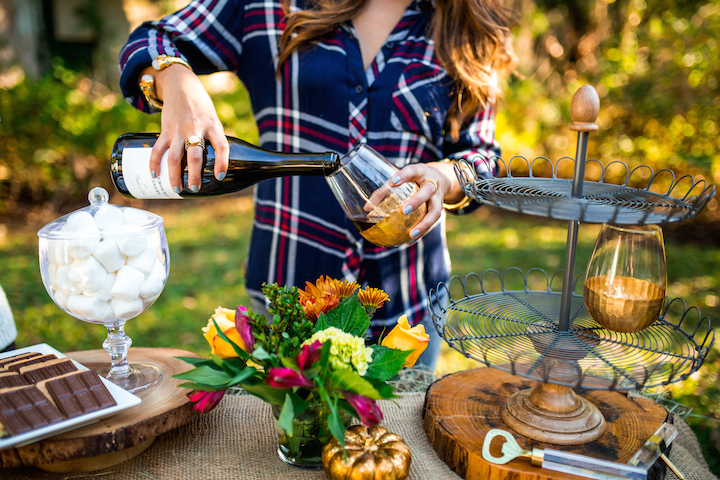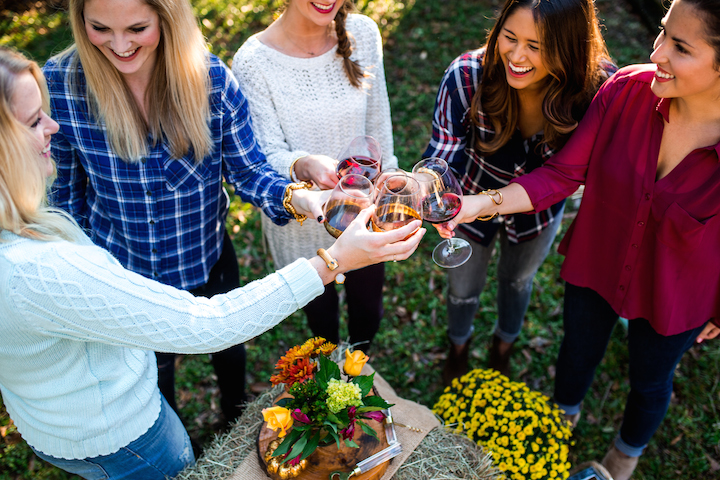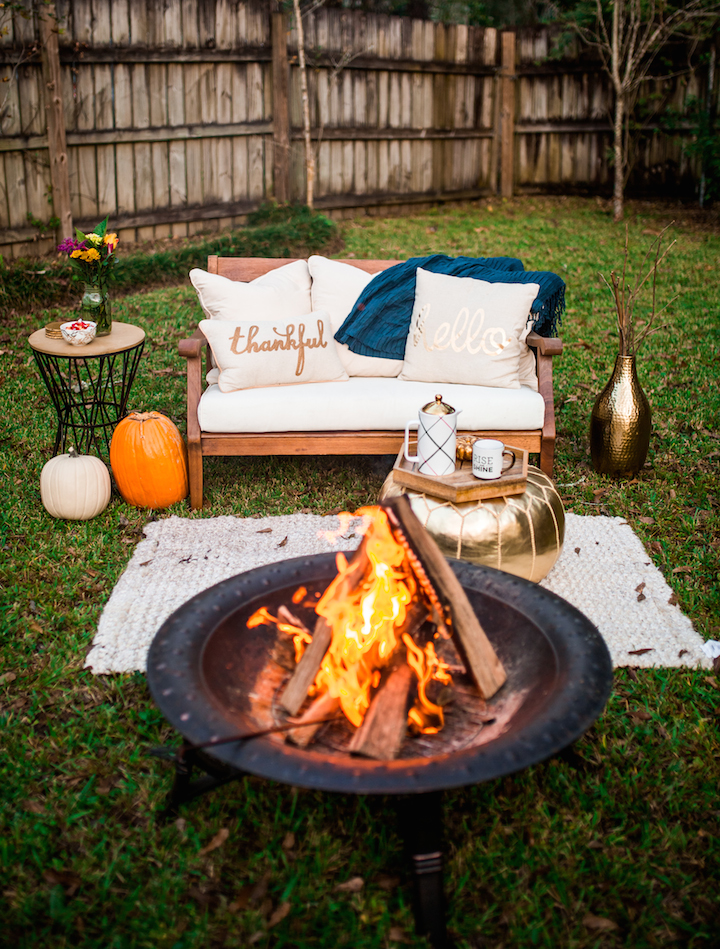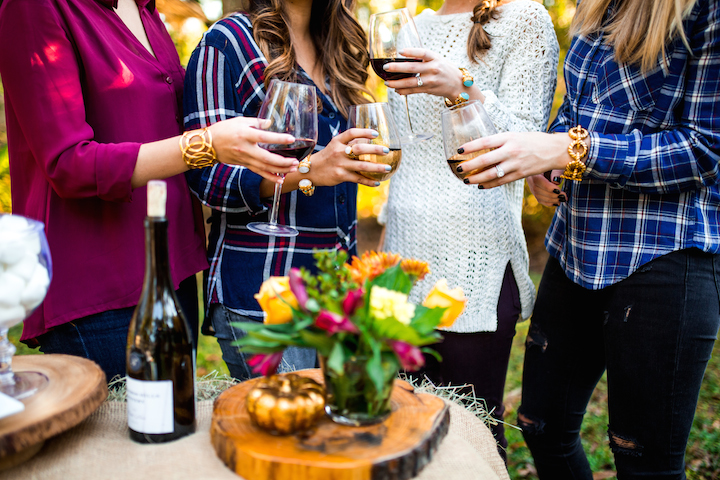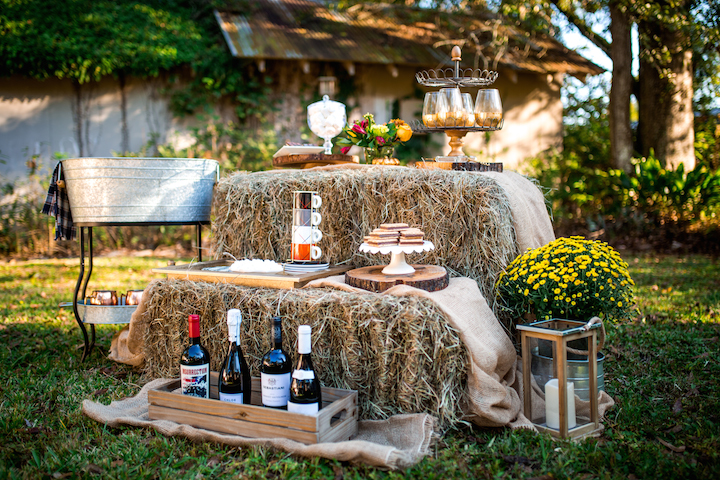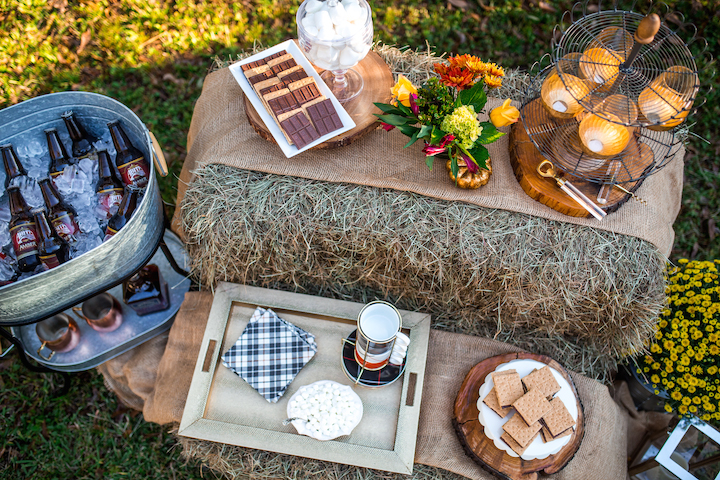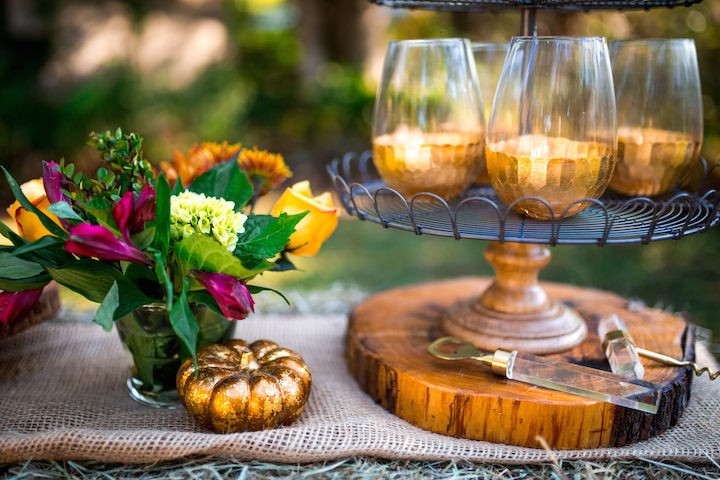 Food & Beverage Display: Instead of using a table, I made an adorable display for drinks and snacks using three hay bales. I placed two together and then stacked the third one on top of the hay bale in back for some added elevation. I covered the hay in burlap just like I did for the seating area and then I added some extra burlap in front for the wine basket. I used wooden chargers, stands and servings trays that I already had in my kitchen and dining room. This is my favorite stand from World Market–> Wood Bark Pedestal Stand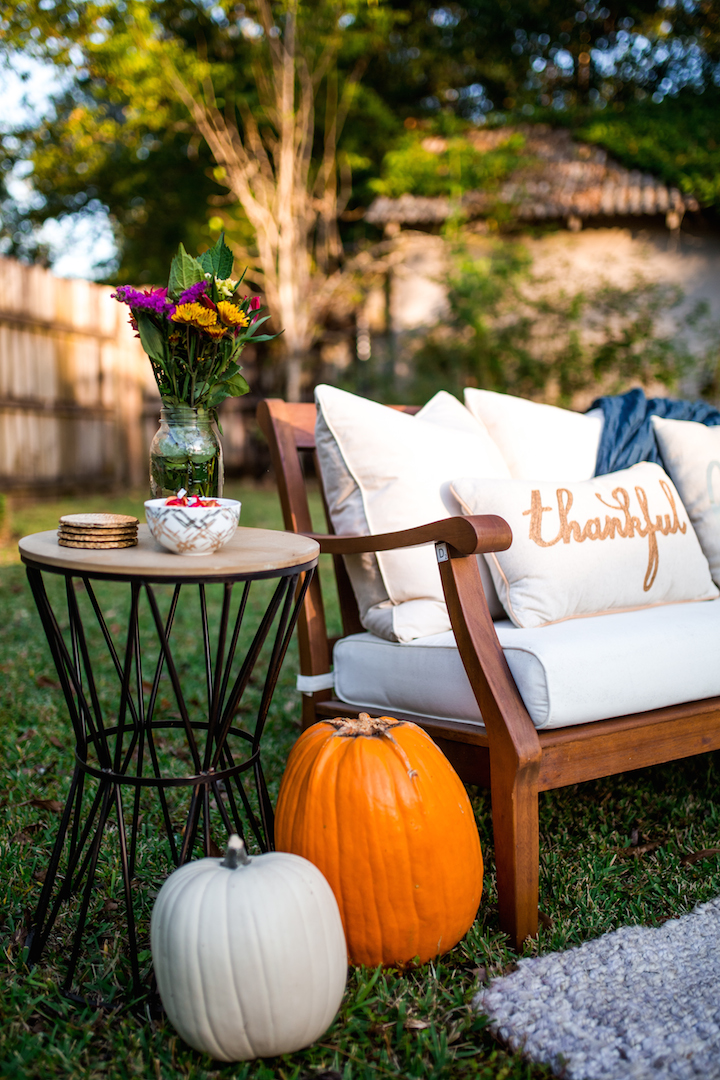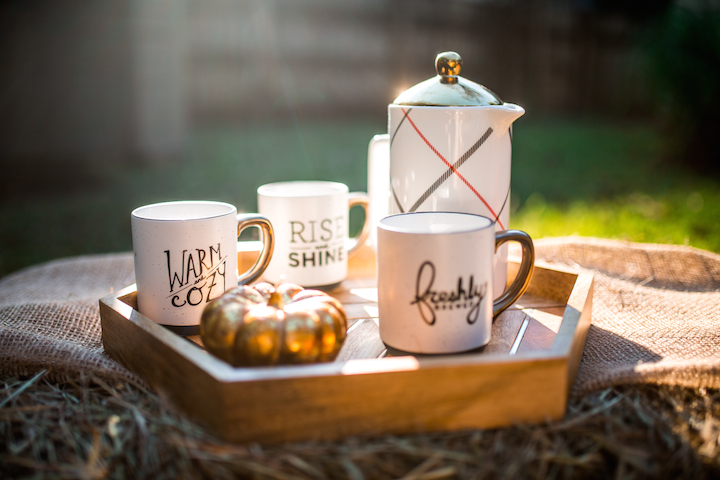 I found these adorable 'Warm & Cozy' mugs at Target, which are now on clearance!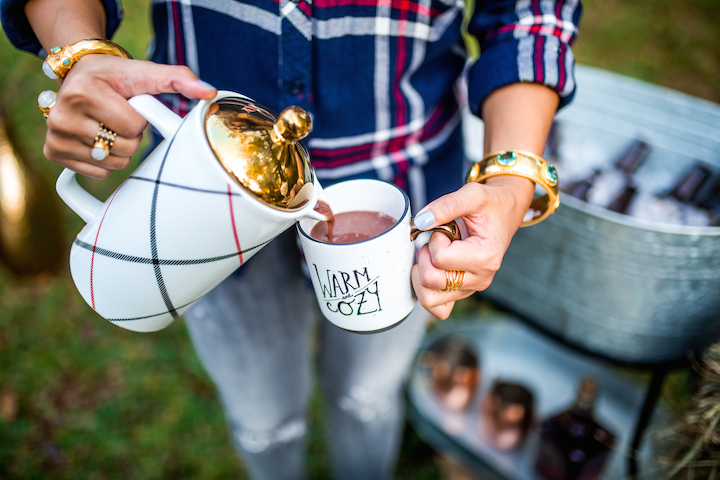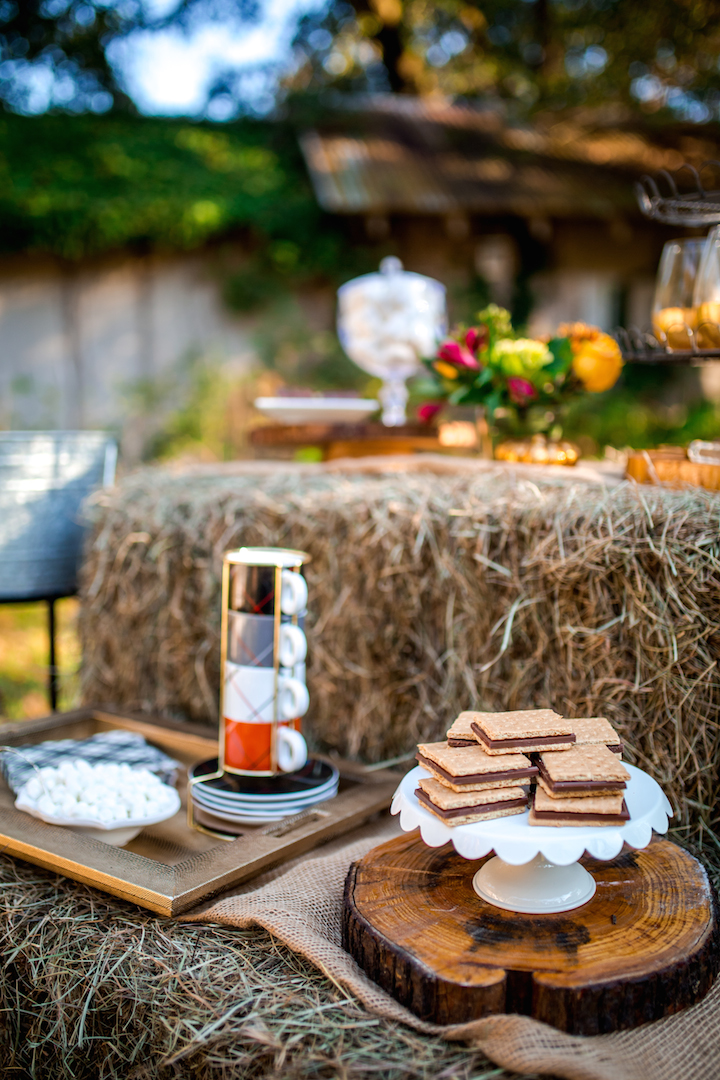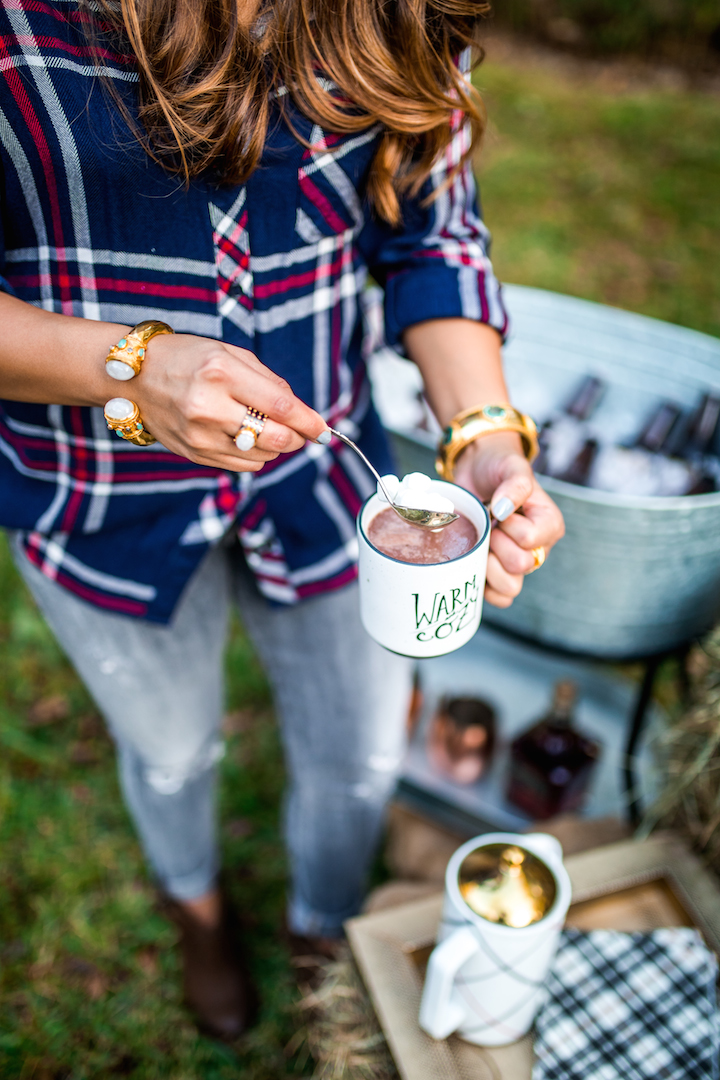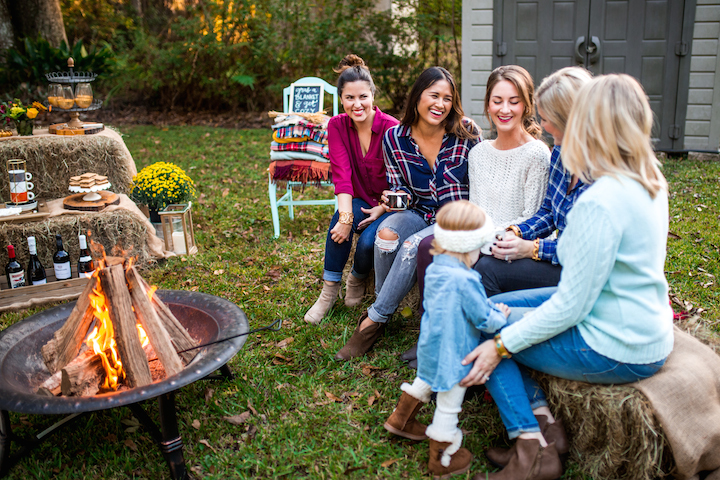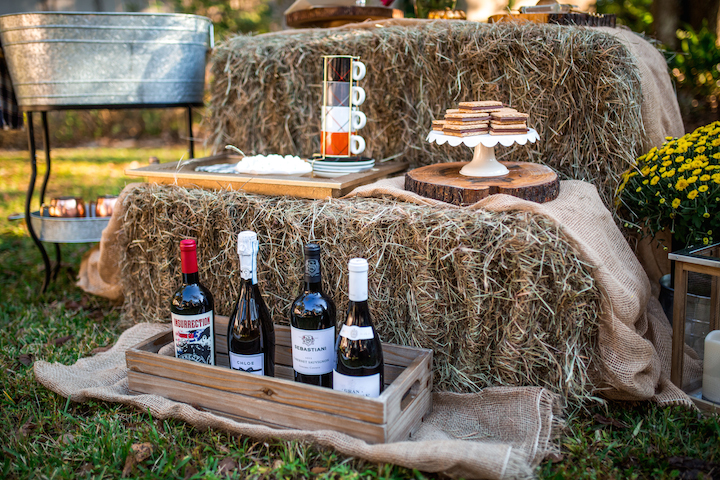 Hay Bales: You can easily stop by a local feed store to pick up some hay bales, but I didn't have access to a truck so I got mine delivered form O'Keefes Feed & Seed store in Covington, LA. The delivery fee was only $5 so I'd say delivery is the way to go to save you the extra time and hassle.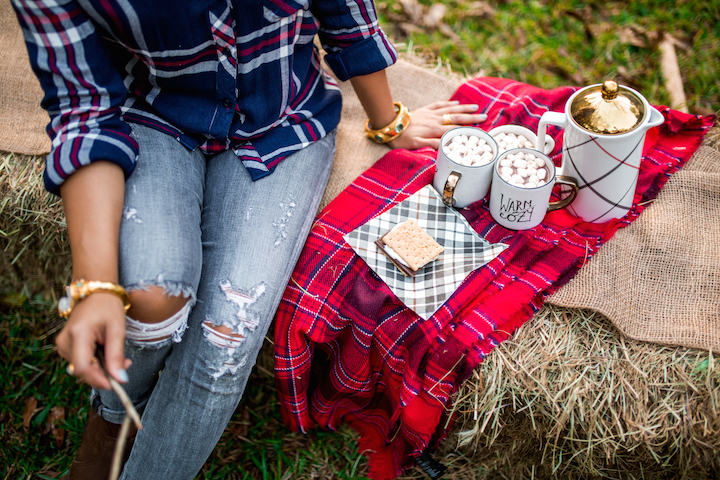 S'mores Station: Obviously at a bonfire, the most sensible and delicious snacks to serve are s'mores! Make it fun for your guests by setting up a little s'mores station with hot chocolate and little marshmallow toppings.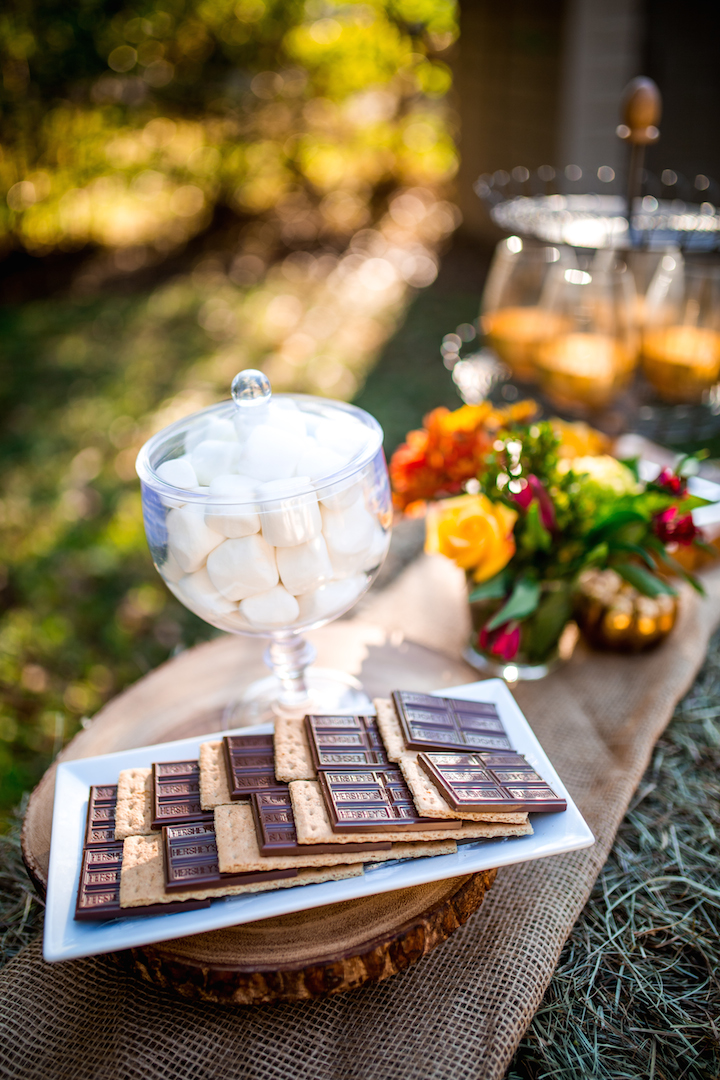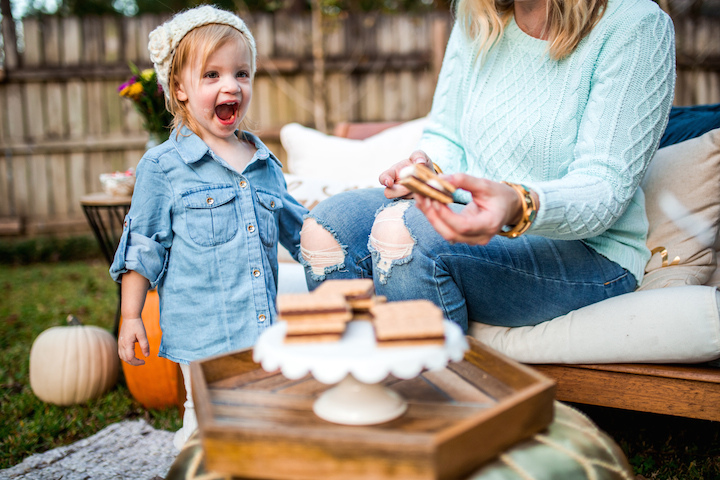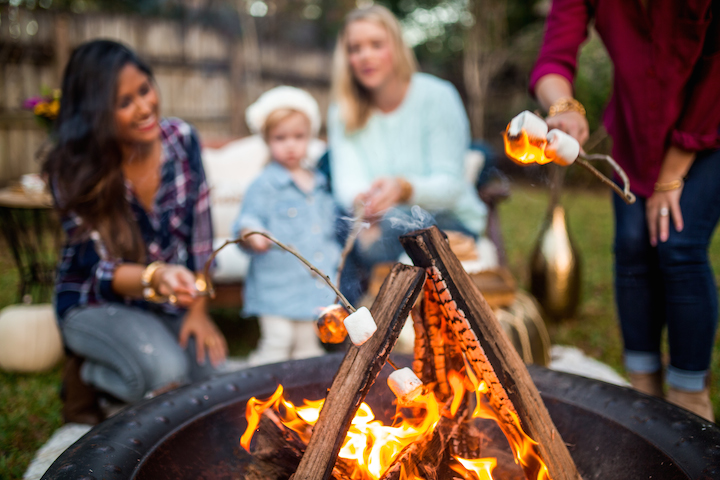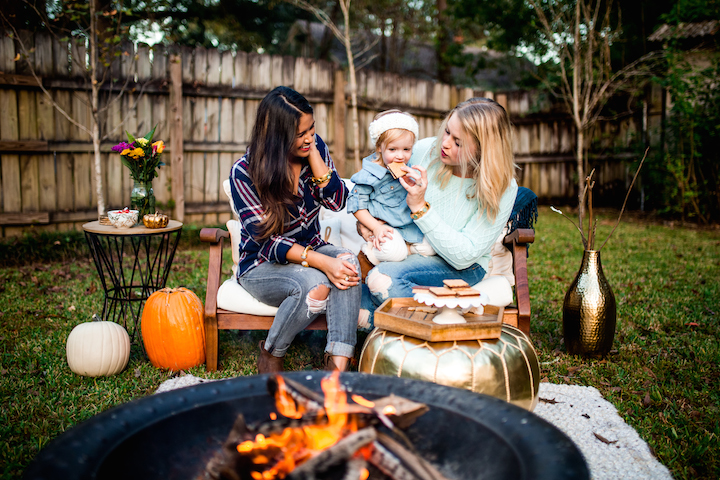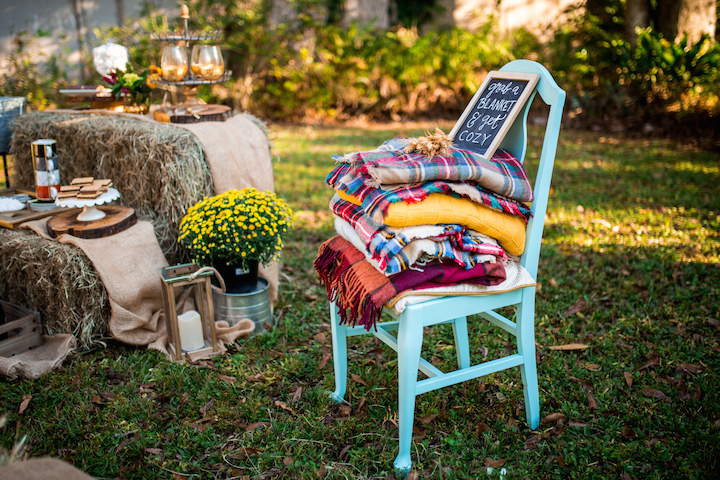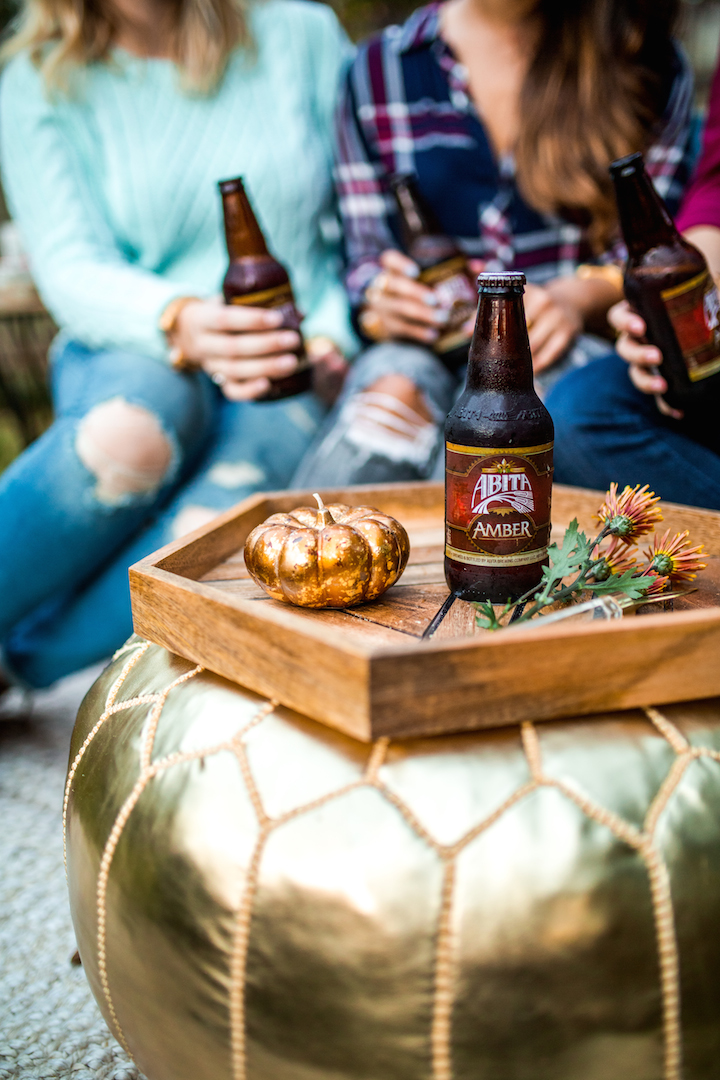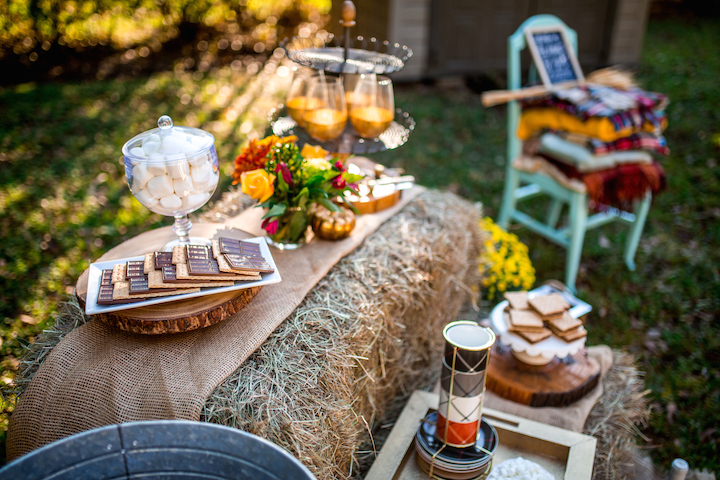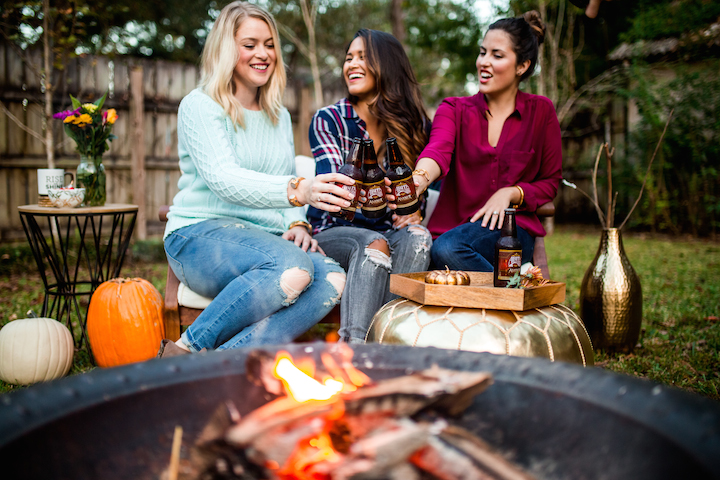 Photos by: Lainey Reed Photography
| Shop Outdoor Home Decor |

All Jewelry c/o Julie Vos | Shop Below

Friendsgiving Bonfire Checklist:
Hay Bales | Burlap | Blankets & Scarves | Outdoor Fire Pit | Wood & Starter Log | Flowers | Pumpkins | Ice, Wine, Beer, Water & Hot Chocolate | Bar Tools | Mugs | Serving Trays | Plates & Napkins | Marshmallows, Chocolate Bars & Graham Crackers |
P.S. A huge thank you to best friend, Haley DeFraites for helping me bring all of these fun ideas to life. Also, thank you to my friends Anna LeDonne, Alaina Fangue, Casey Barnes and Ava DeFraites for participating in my Friendsgiving Bonfire shoot.