I recently had the pleasure of spending a couple of days in the French Quarter with Nikki of My Style Diaries and we made sure to make time for Sucre's newest addition, Salon by Sucre. We had the honor of getting the entire balcony that overlooks the New Orleans French Quarter all to ourselves. Normally, every balcony table is full of both locals and tourists, but we didn't want to ruin anyone's experience with our obnoxious camera and poses so we stopped in on a Tuesday when the upstairs was closed. The owner of Sucre still made sure to give us the full Salon by Sucre experience by showering us with all of their best teas and treats.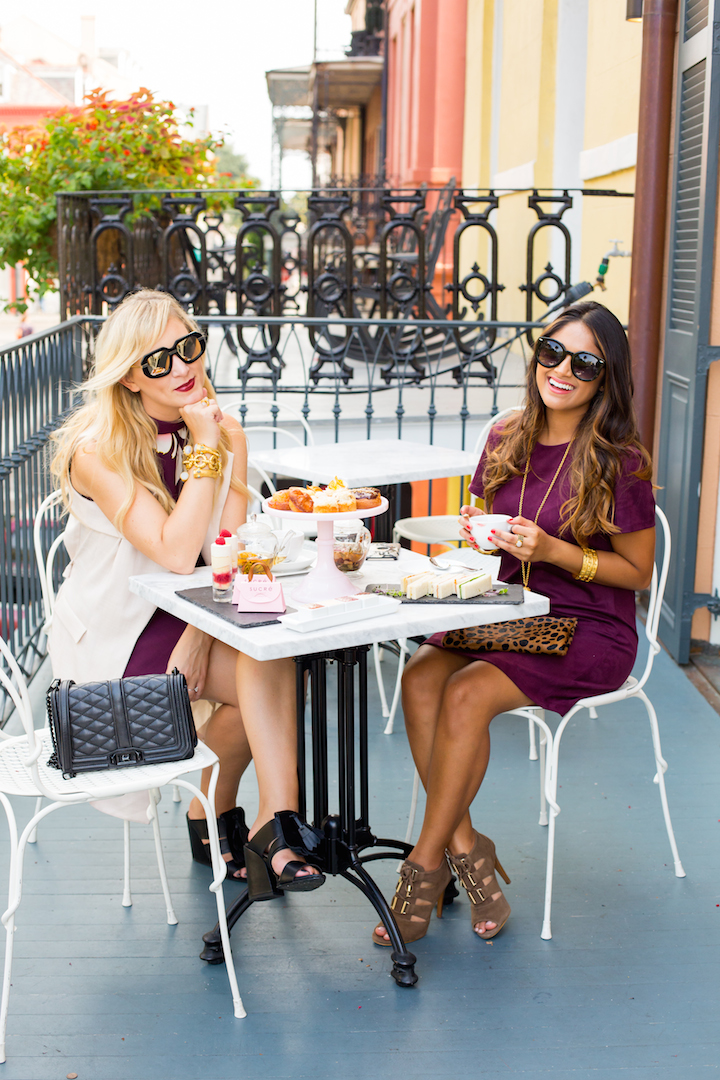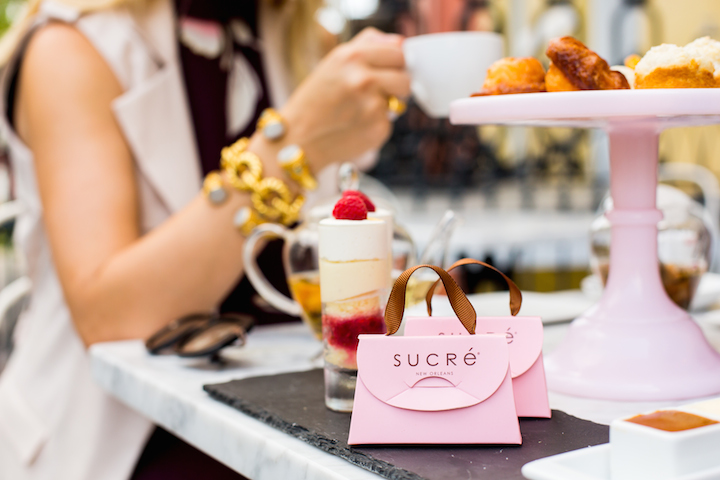 Get more info & view the tea menu here–> Salon by Sucre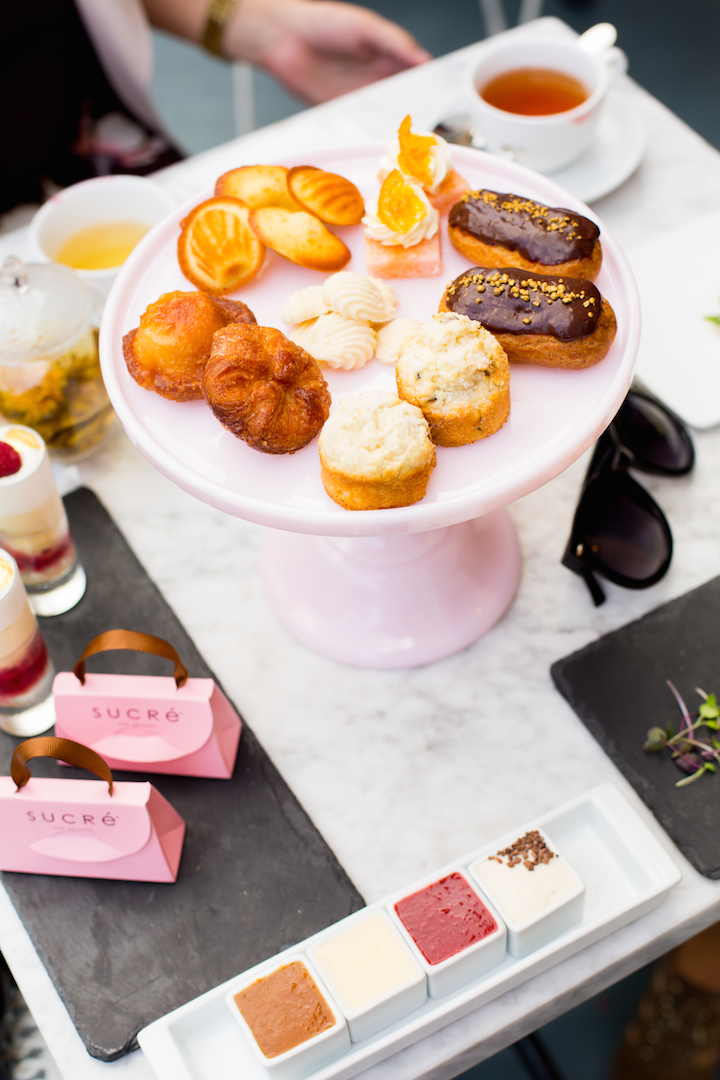 Just To Be Sweet:
Assorted Sucré Signature Macarons Assorted Sucré Signature Chocolates and Bon Bons Mini Vanilla Eclairs Petit English Trifle Battenburg Cake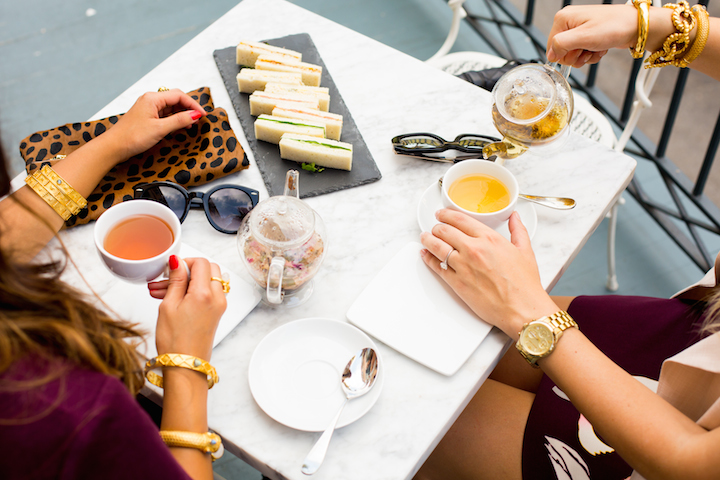 Assorted Finger Sandwiches:
English Cucumber, Watercress, Sweet Cream Butter Poached Chicken Breast, Horseradish Cream English Cheddar, Branston Pickle House Cured Salmon, Lemon Caper Crème Fresh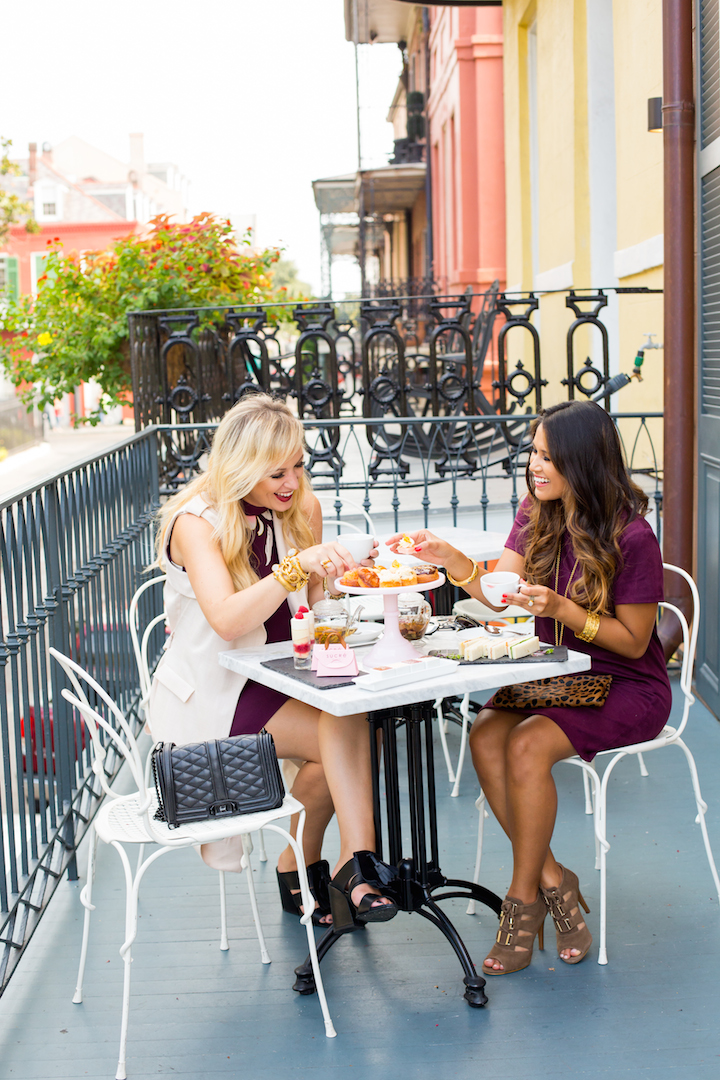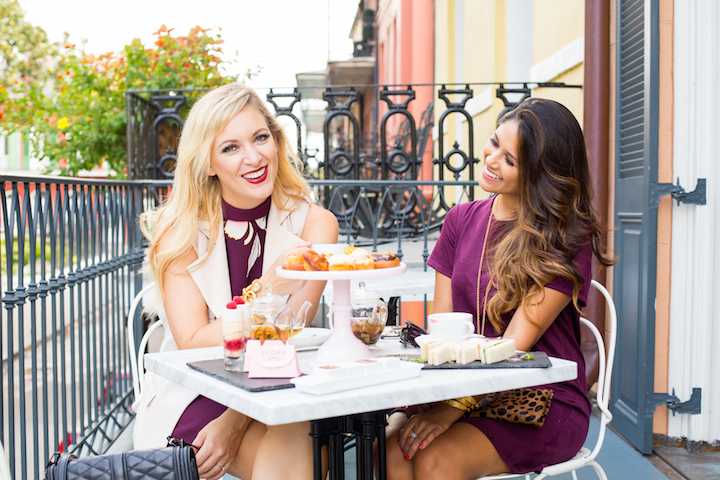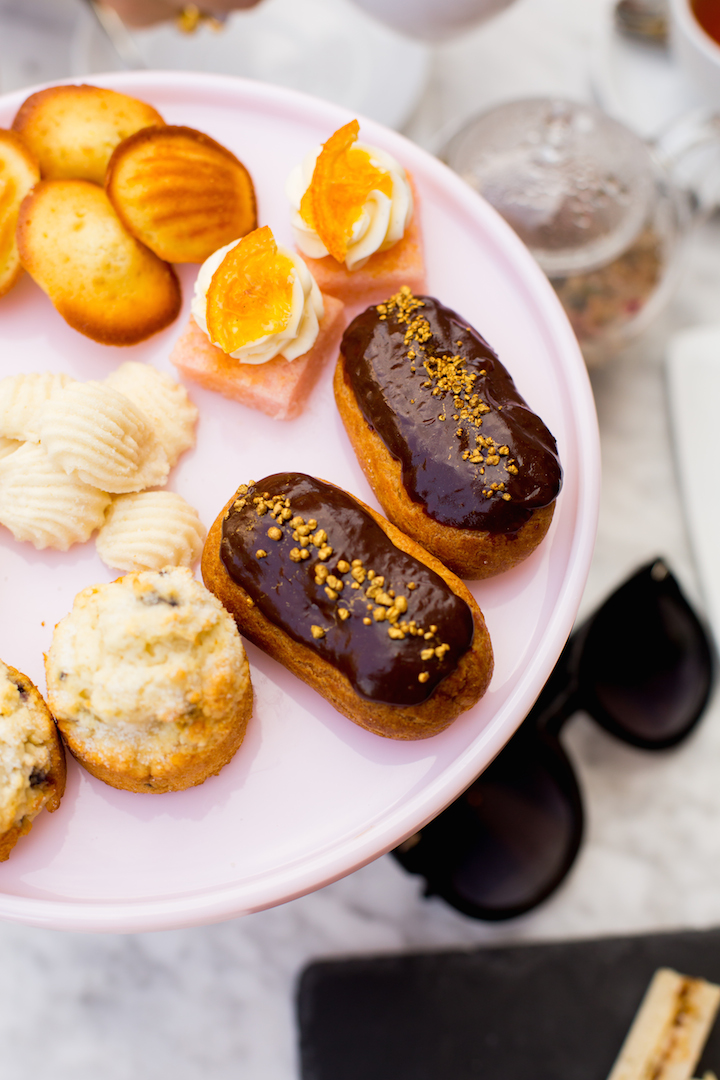 Baked Fresh For You:
English Currant Scones, Clotted Cream, House Preserves Kouign Amann Classic Madeleine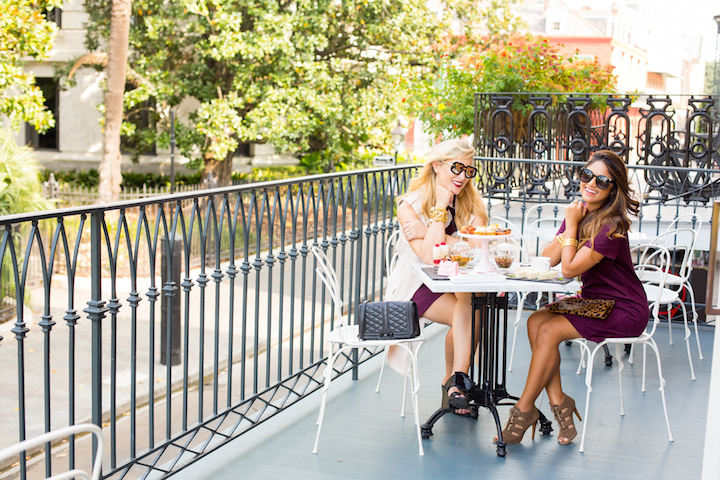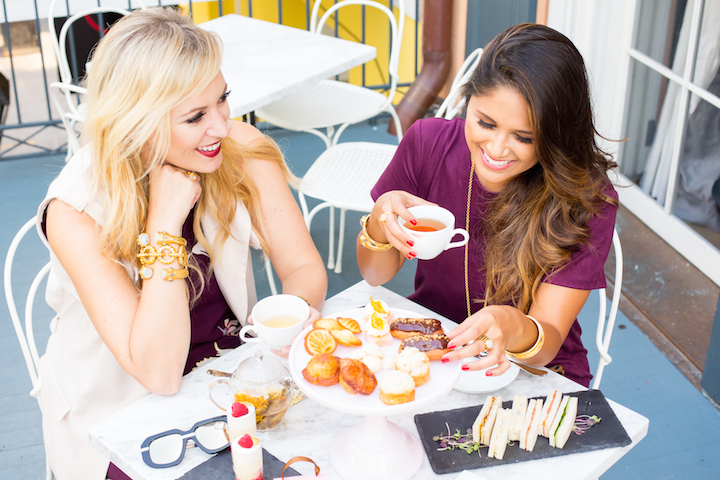 Photos by: Kristina Britt Photography
| Shop This Look |

Outfit: Wayf Suede Shift Dress (love this wine colored dress too!)| Peep Toe Booties c/o Isola | Rebecca Minkoff Love Crossbody (more colors here)<–SALE Alert! Take 25% OFF w/ code: HOLIDAY
Jewelry: Elephant Pendant Necklace, Soho Ring, Botticelli Bangles, Baroque Cuff, Pegasus Bangle & Baroque Wrap Ring c/o Julie Vos <–Get 20% OFF w/ code: LSU20
Hi everyone and Happy Sunday! I wish I was sitting on Salon by Sucre's balcony right now enjoying the sun and jazzy street sounds of New Orleans. Instead, I'm laying on the couch like I've been doing all day since it's so gloomy outside. I can't complain too much though because we did get a slight cool front over night so it finally feels like fall and my couch doesn't feel too bad either. I'm sure you can relate!
Anyway, I highly recommend stopping in Salon by Sucre on Conti St. when strolling through the French Quarter. Their finger sandwiches and baked sweets were delicious along with the refreshing afternoon tea. I loved the Marigold Flowering tea. If you don't have time for tea, at least makes sure to stop for macarons and gelato on the first floor. Trust me, you won't regret it!
See more of my favorite Sucre treats from the Magazine St. location below: