Okay, don't freak out, but right now you can get $50 OFF $250 and $100 OFF every $400 you spend at Henri Bendel, which means you can get $50 OFF my super cute mini Henri Bendel Uptown Satchel! Also, take $100 OFF the regular size Uptown Satchel + free shipping on all orders!
| Shop My Henri Bendel Handbag Faves |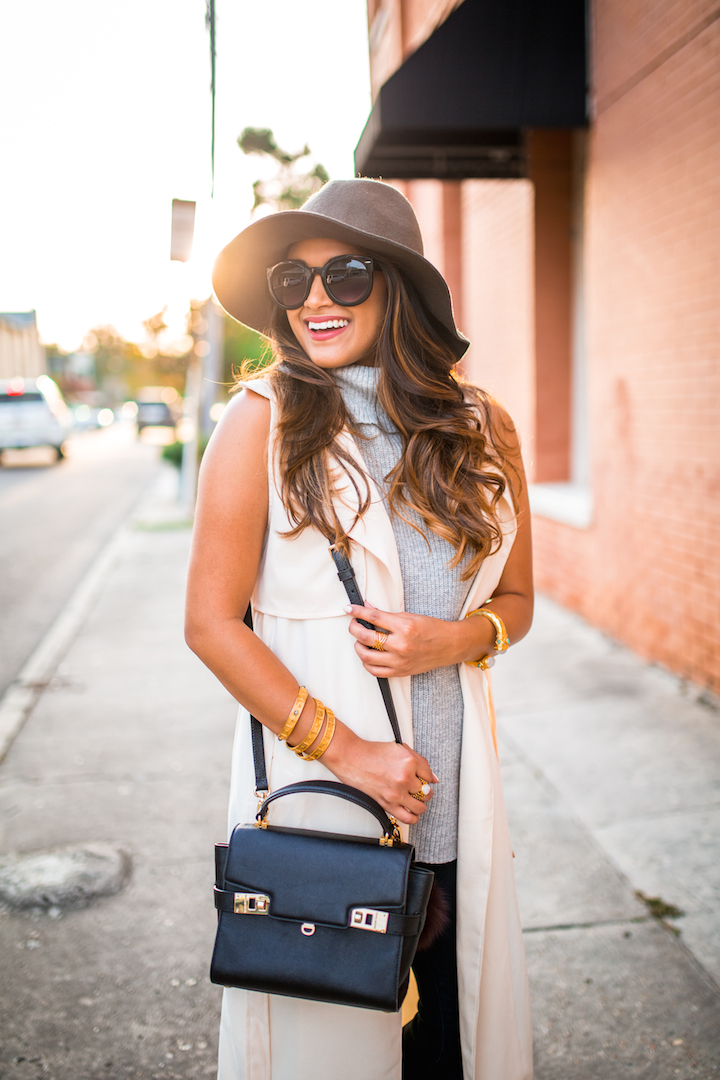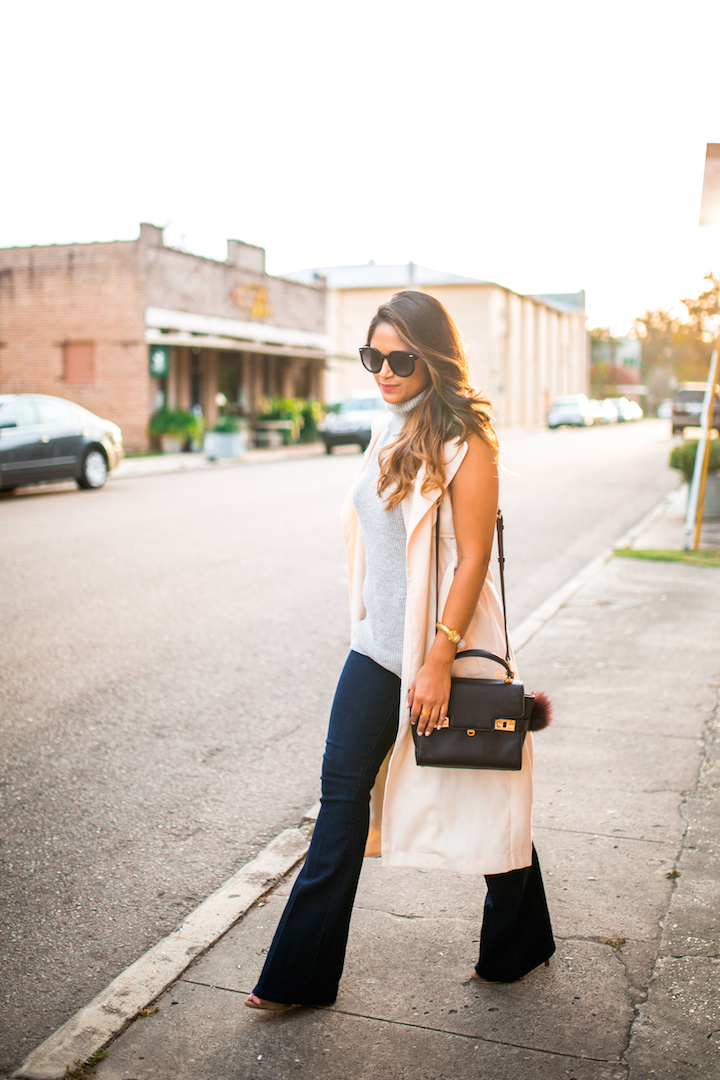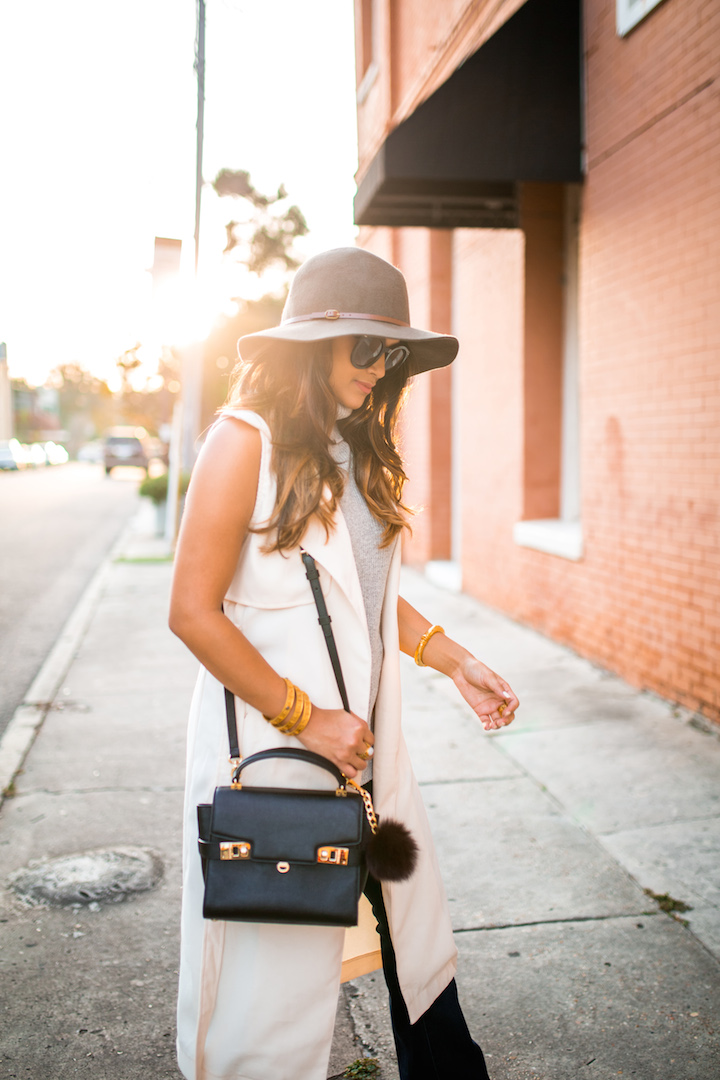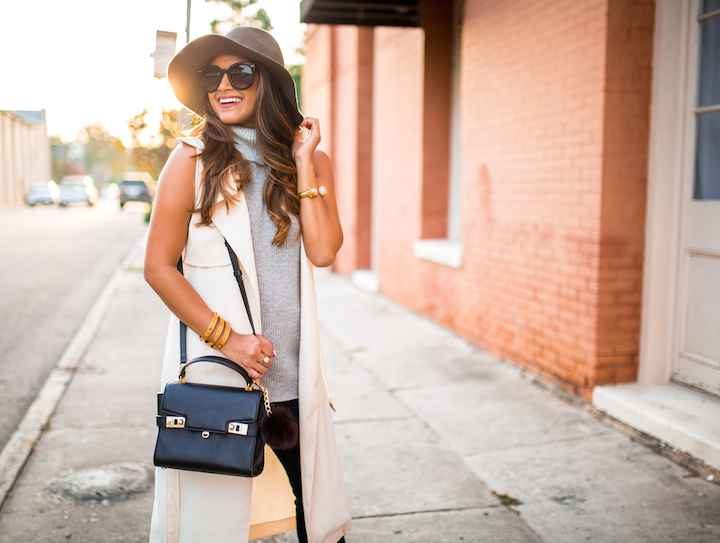 Photos by: Lainey Reed Photography 
| Shop This Look |

Outfit: Sleeveless Trench (also available in black) (wearing sz US 2) | Sleeveless Turtleneck c/o French Connection | High Rise Flare Jeans | Uptown Mini Satchel c/o Henri Bendel (similar here) | Fur Bag Charm | Felt Hat
Jewelry: Botticelli Bangles, Soho Ring, Greek Key Cuff c/o Julie Vos | Jillian Ring c/o Gorjana
Good Morning readers, I'm finally feeling a little better, but this cold needs to go away before I head to New York next week for a fun blogger event. Plus I'll be working on an exciting holiday project with Tresemme and Julie Vos!
About the outfit: I'm in love with this look because it highlights 4 of my favorite trends this season: high rise flare jeans, mini satchels, sleeveless trench coats and sleeveless turtlenecks. I think sleeveless jackets and turtlenecks give you an instant chic factor especially when paired with a mini satchel. As far as the high rise flares, I love their 70s vibe and I think they add some fun to this sophisticated look.