Happy Friday everyone, I hope you're all enjoying the first "official" cool front of the season. At least that is what the "Today Show" said this morning! It's the perfect day to cozy up with your loved ones and bundle up in comfy pullovers and blankets. To celebrate the beautiful weather, I'm sharing 10 fall date ideas with Southern Marsh to help you kick off the holiday season.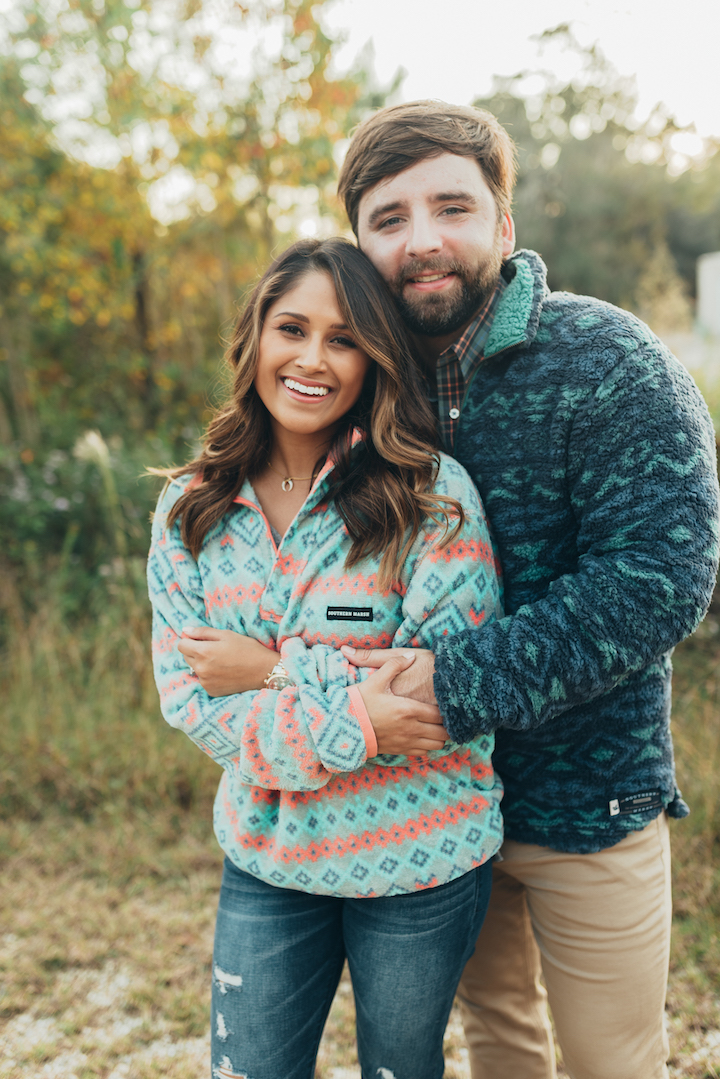 Plan a cozy picnic with wine and cheese or hot chocolate and sweets. Remember this one from a few years ago—> Cozy His & Hers | Don't forget to pack a basket with a comfy blanket to sit on.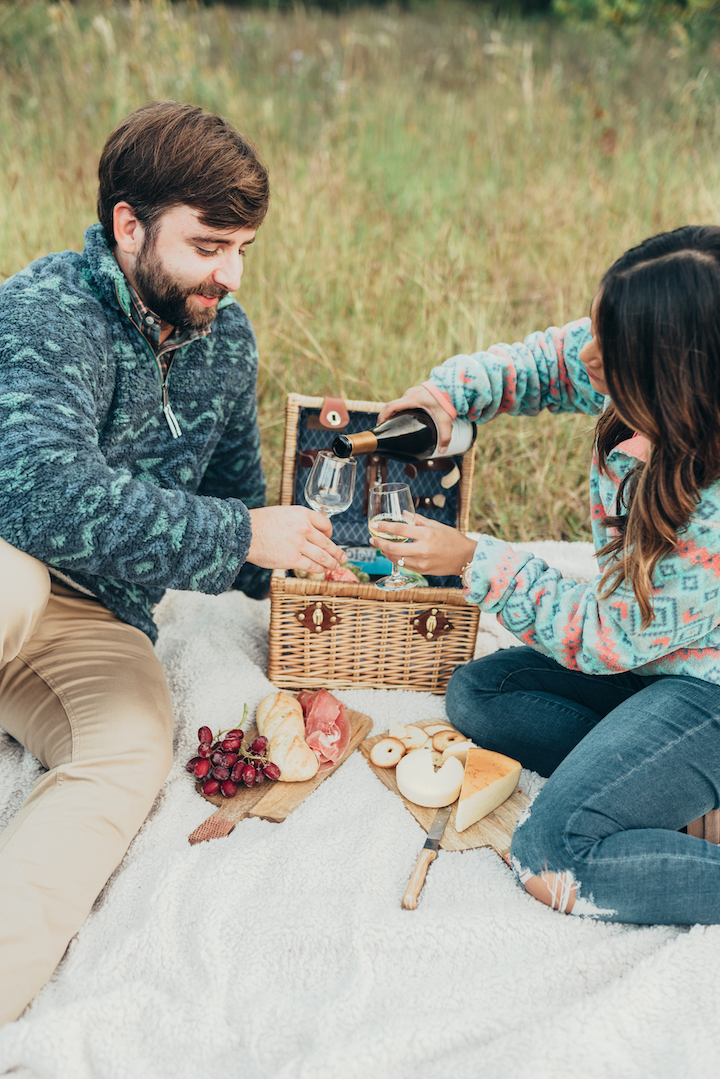 2. Host a Friendsgiving bonfire. Get some warm and cozy ideas here! Invite your "couple" friends too! Duh!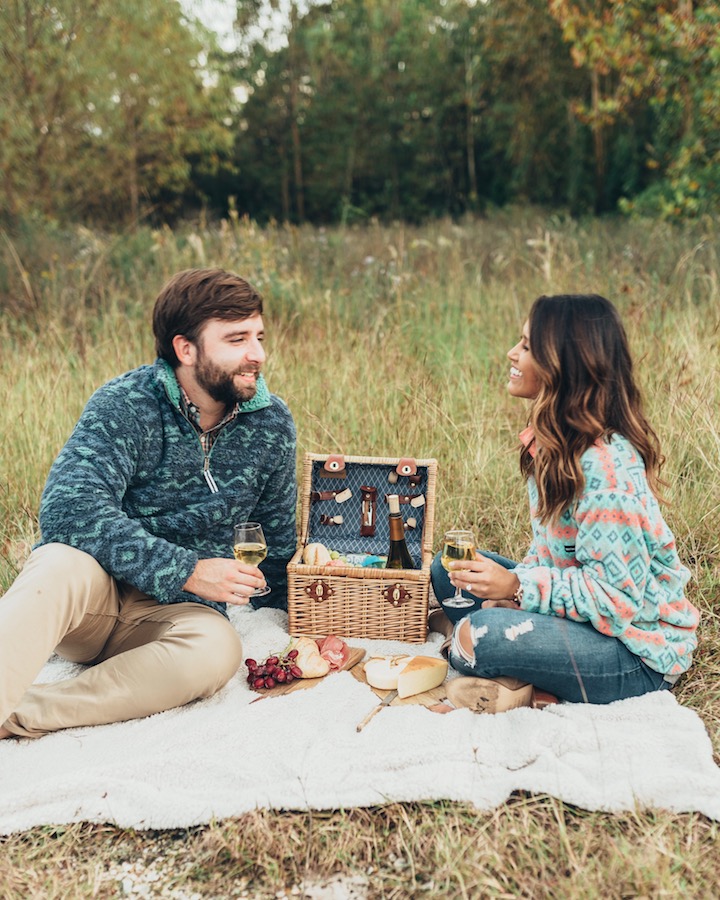 3. Start decorating for the holidays together. I can't guarantee that he will enjoy it or even consider it a date. LOL But it will all be worth it in the end when you're both feeling the holiday spirit.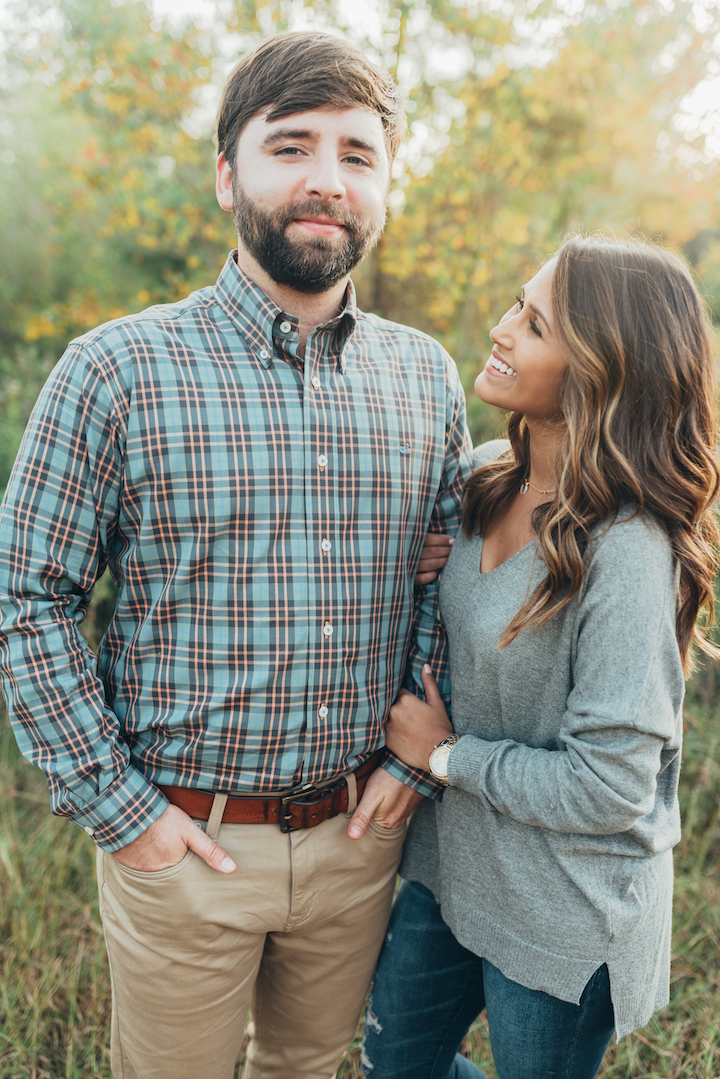 4. Visit a vineyard or schedule a wine tasting. Blake and I attended at Riedel wine glass tasting recently at Simplee Gourmet in New Orleans and we learned so much about the glasses on our wedding registry as well some party tricks! LOL Plus the wine and charcuterie boards were delicious.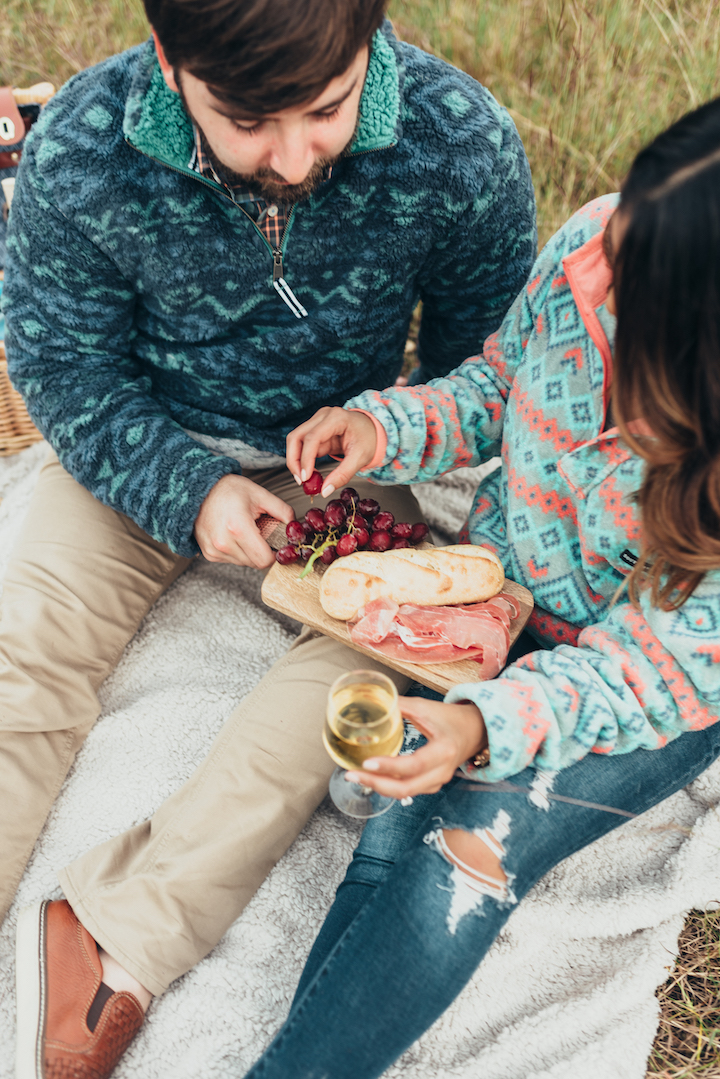 5. Go camping! It doesn't have to be in the woods. It could just just be a tent and mini bonfire in your backyard or rent a cabin at your local campgrounds! Don't forget to pack flannel pajamas and fuzzy socks!
6. Speaking of camping, if you can't dedicate a whole weekend or event night, research some nearby trails for an afternoon hike. Nothing sounds more like fall then crispy leaves crunching beneath your shoes! Don't forget to pack a backpack with snacks and drinks.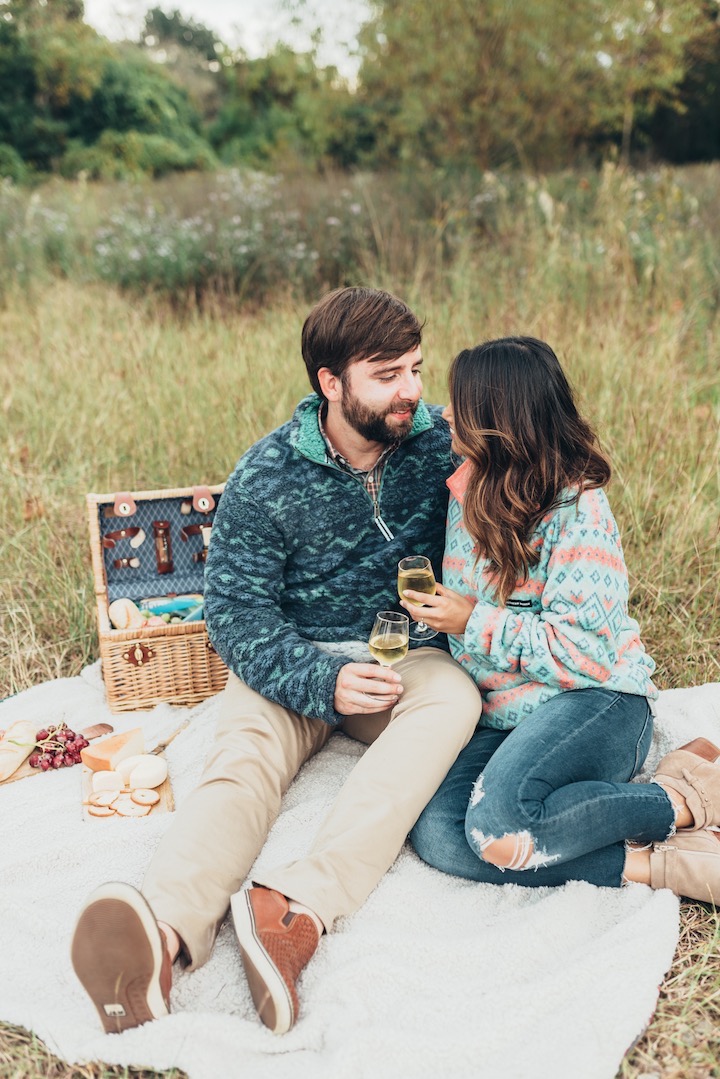 7. Go exploring! Explore your own town or a city nearby. There is no better time to become acquainted with a new placed than in the crisp fresh air of fall.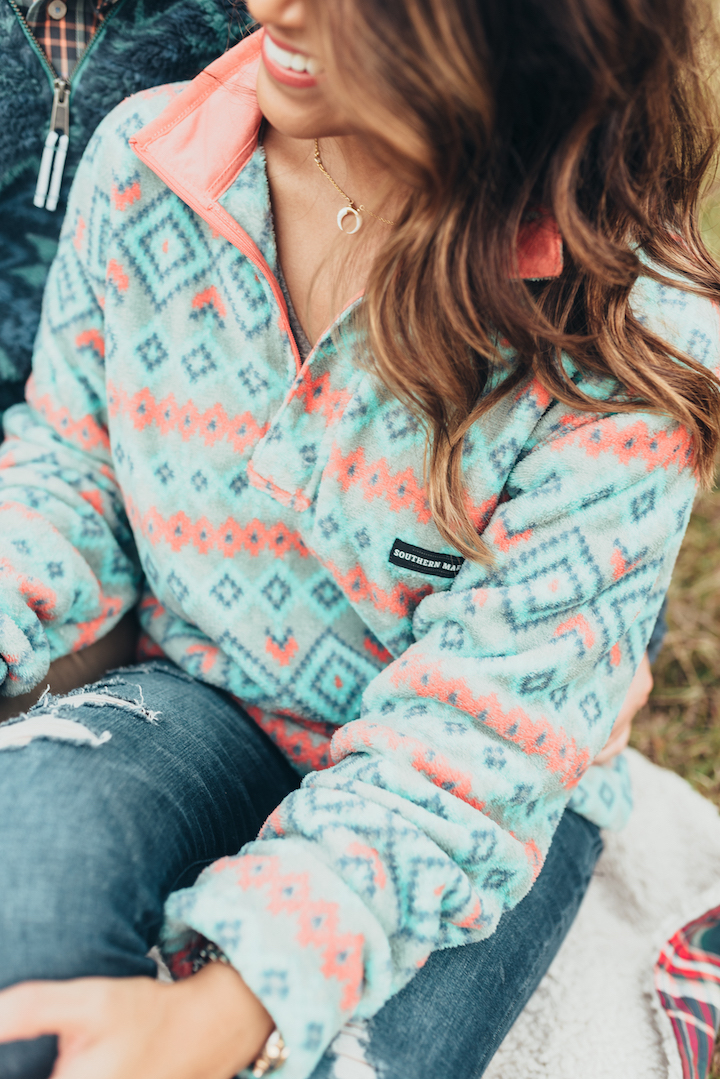 8. Bake a holiday treat together! Don't know how? Sign up for a cooking class together! I can't think of better way to start new holiday traditions than with a new dish or pastry.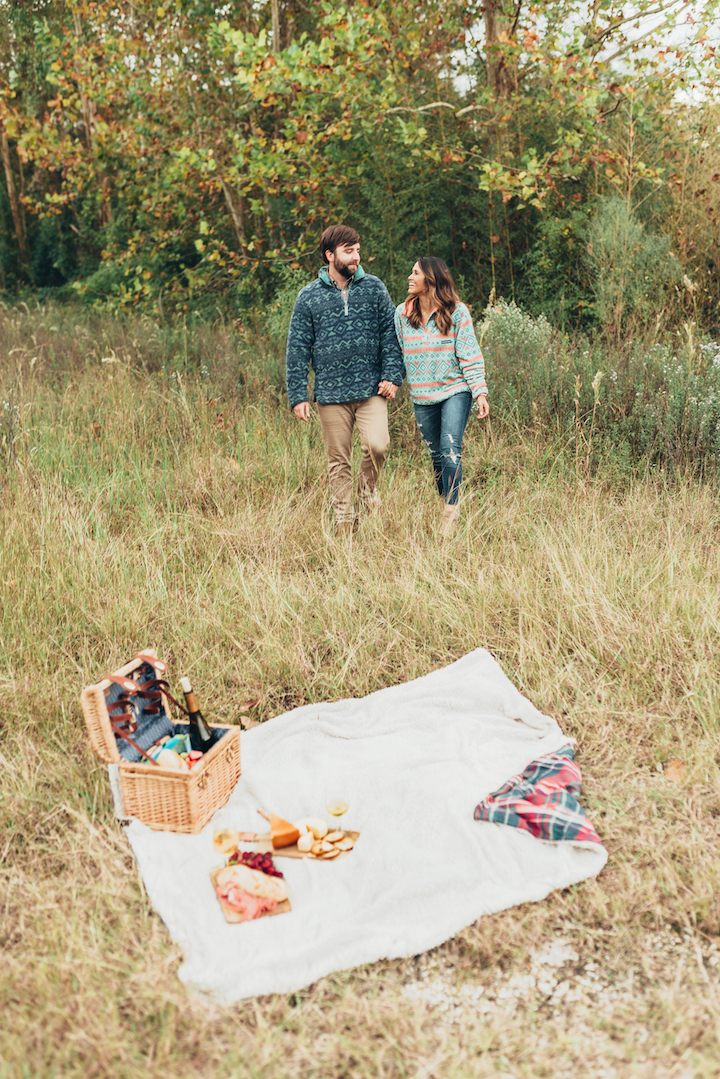 9. Enjoy a simple coffee date! Feeling overwhelmed with work during the busy season? Sneak away for an easy going coffee date at your favorite local coffee shop.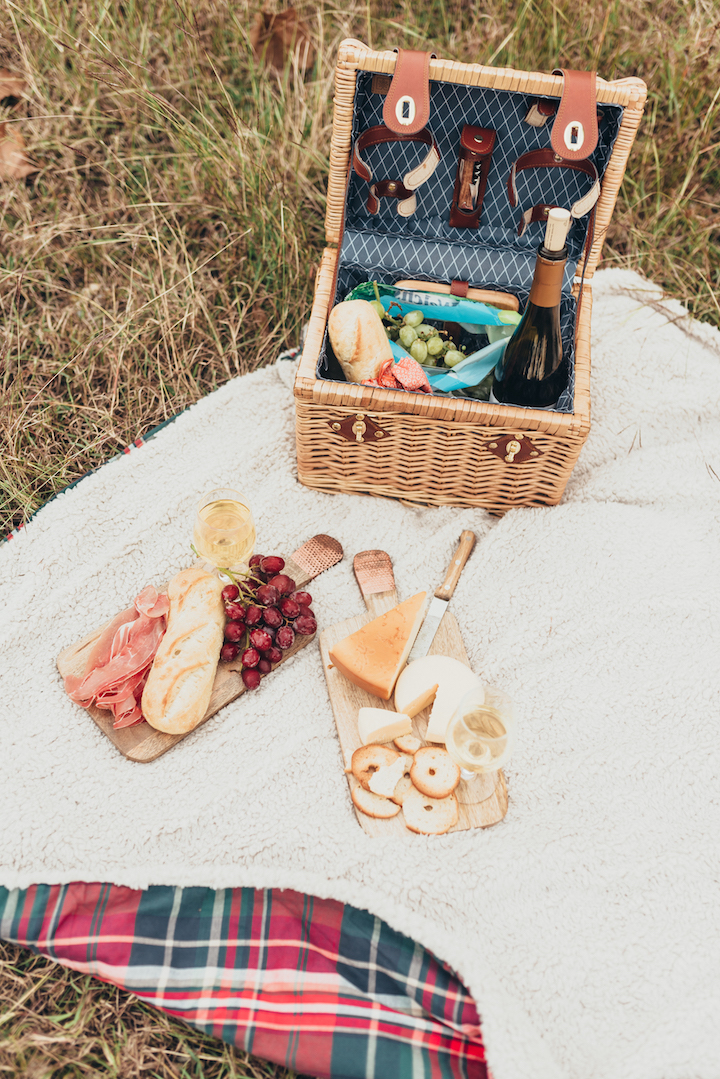 10. Netflix & Chill…for real though! I can't think of anything else I want to do more tonight than order food in and watch movies while snuggling by the fireplace!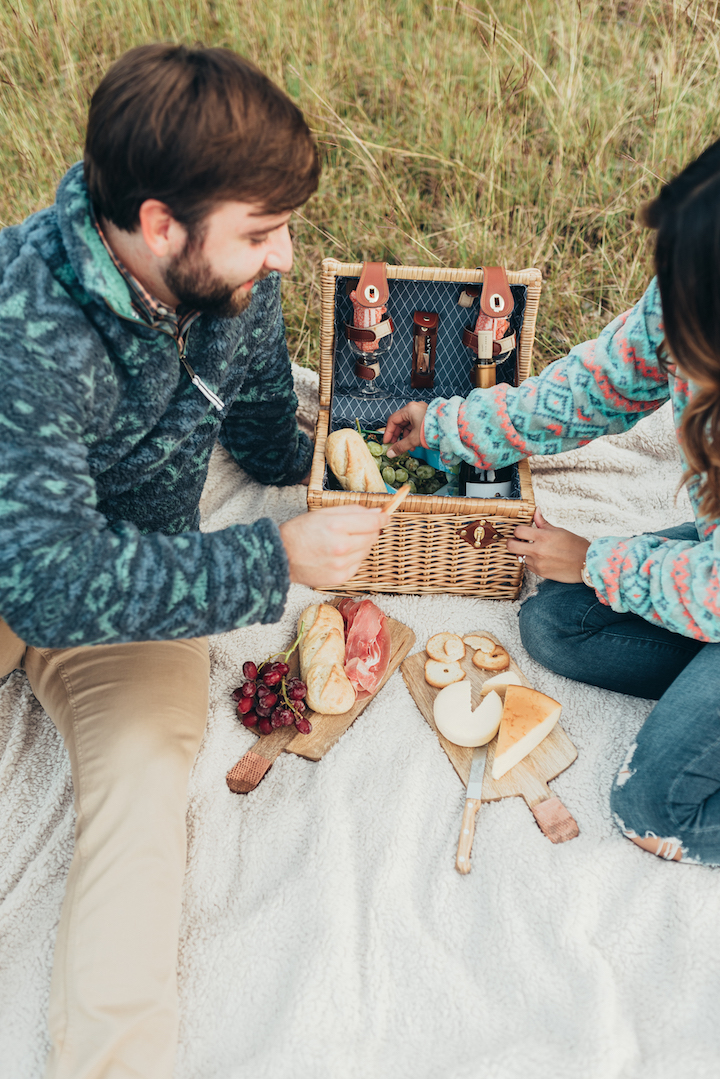 | Shop This Look |
My Outfit: Fleece Pullover c/o Southern Marsh— wearing sz XS | Jeans — wearing sz 26 Short | Lyriq Booties (Last seen here)— booties run TTS
Blake's Outfit: Dress Shirt & Pullover c/o Southern Marsh | Slip-ons found at Dillards |
Picnic Basket c/o Lamps Plus
Photos by: Aperture Photos
This post is in partnership with Southern Marsh, a brand I love. All opinions and selections here are my own. Thank you for supporting the affiliate posts who make this blog possible.
SaveSaveSaveSave