Fall, Flannel and Faux Fur–the three things I look forward to every November. Well, those things along with hot chocolate, bonfires, s'mores, pumpkin spice lattes, crunchy leaves, cozy scarves, chunky sweaters…need I go on? I know, I pretty much covered it all, but today's post is mostly about the flannel and faux fur, which I pretty much live in during the fall. I found my entire outfit at Abercrombie & Fitch from the ankle boots and distressed jeans to the plaid flannel shirt and shearling lined parka. The parka even comes with a removable faux fur hood, which I love since it rarely gets cold enough down south where I live. However, it's perfect for the chilly weather in NYC while I'm visiting for a fun blogger event. l'm totally enjoying this crisp cold weather right now considering it's fall and the temps stayed in the high 70s all last week back home in Louisiana. Ridiculous, I know!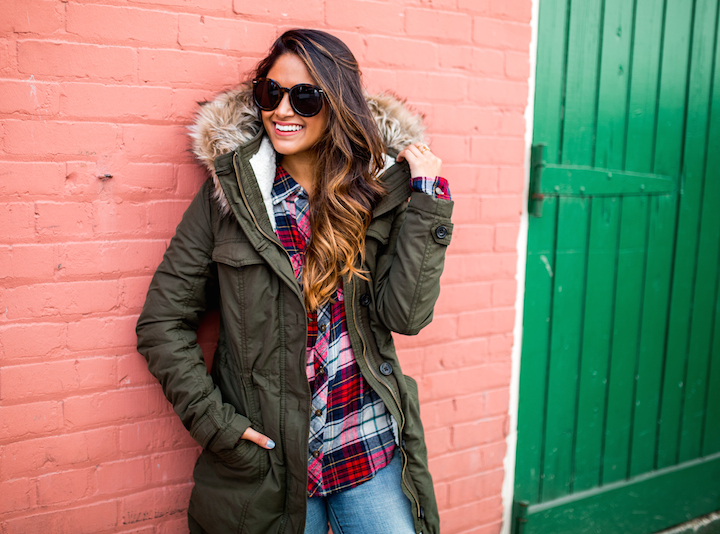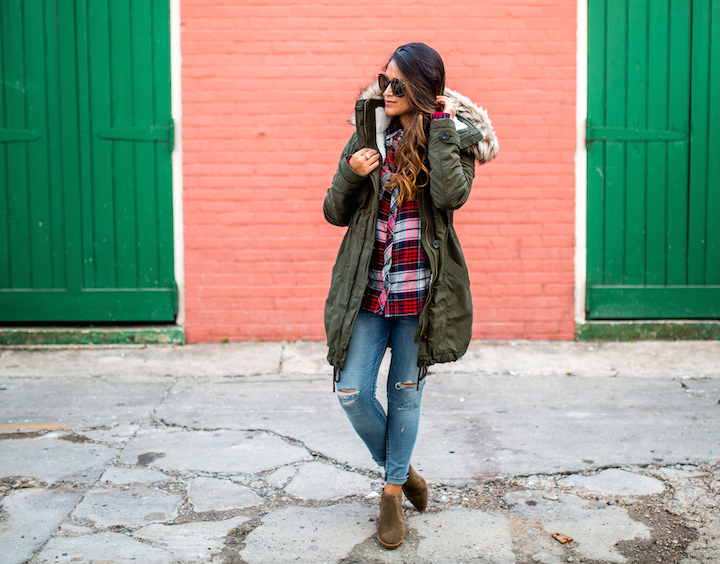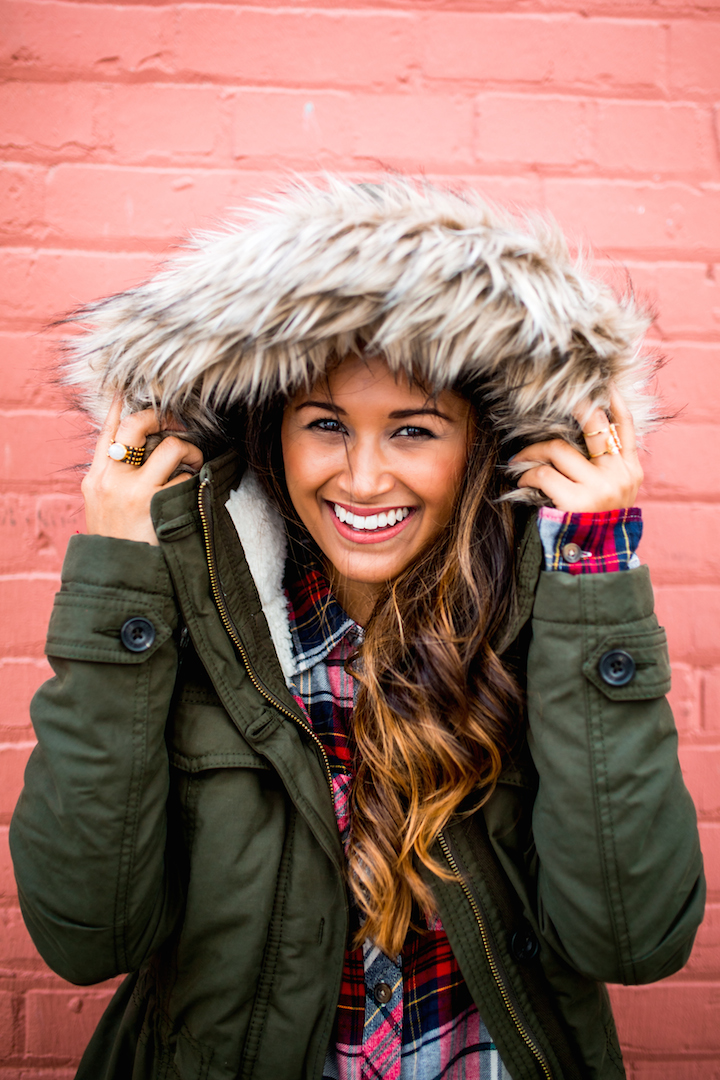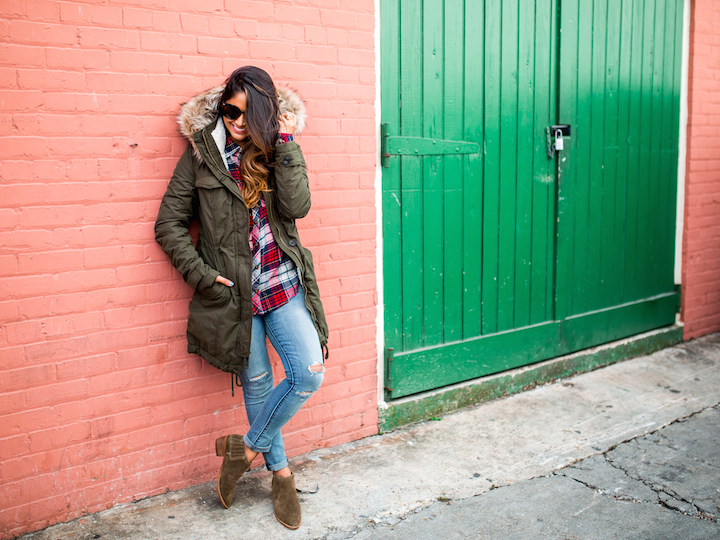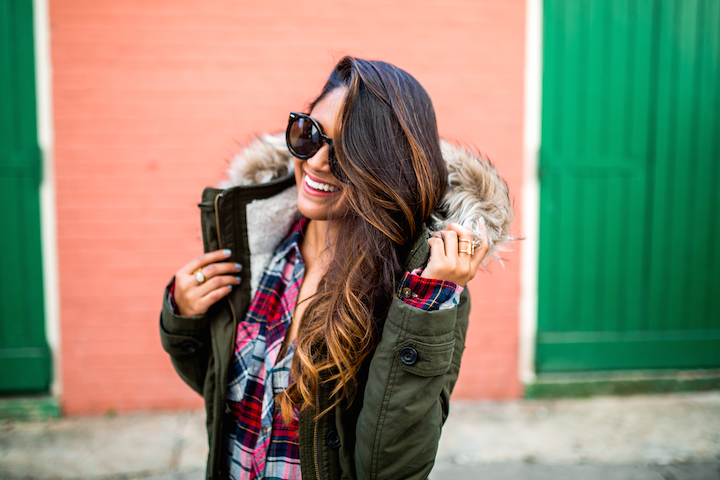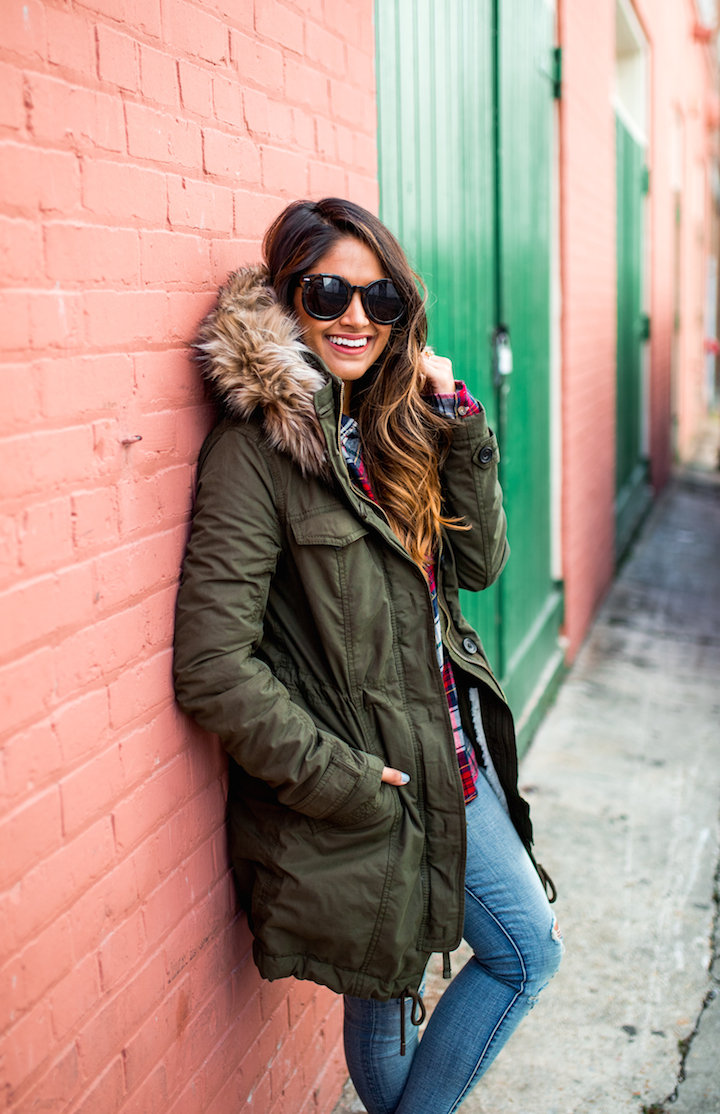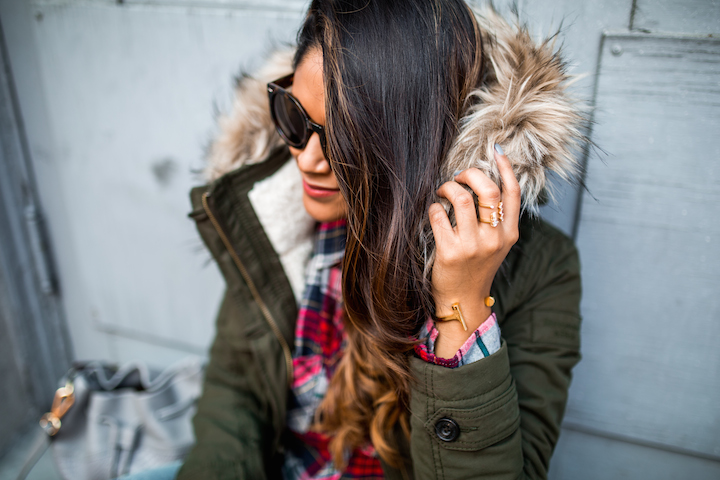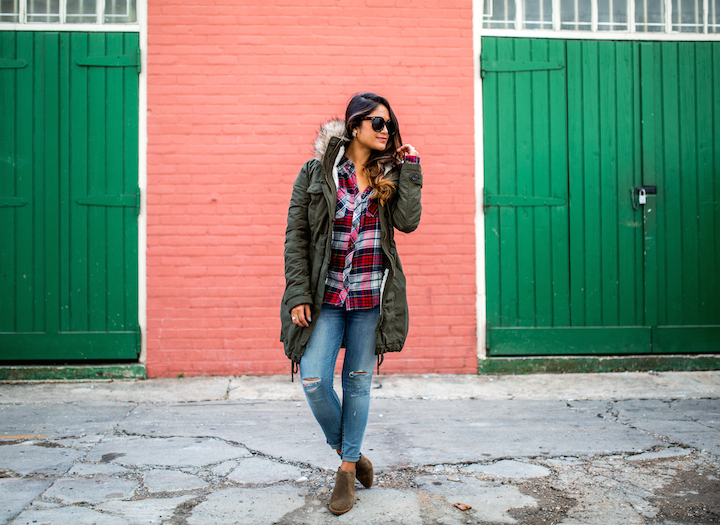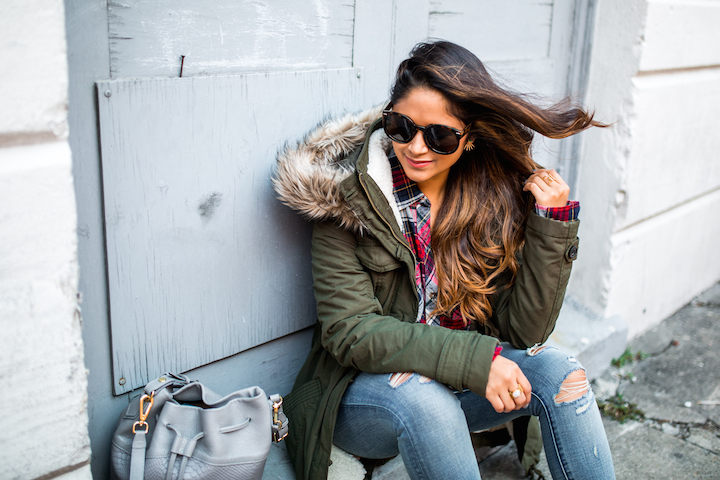 Photos by: Lainey Reed Photography
Entire c/o  Abercrombie & Fitch
Jewelry: Soho Ring c/o Julie Vos | Hammer Cuff & Open Ring c/o Porter Lyons Designs 
Good Morning readers, in case you missed by Instagram post, I experienced quite an eventful morning at the airport yesterday. It all started when I went to check in for my flight to NYC at the New Orleans airport only to realize that I was an entire day early for my flight! However, I had plans in NYC for last night so I had to get myself on that flight. That was of course a $500 travel change! Awesome way to start the day, right? To top it all off, I tripped while rushing through security and flew through the air with my arms trapped in the strap of the bag. Thank goodness that my bag broke my fall, but the embarrassing part was that I was on a ramp so I shamefully slid down the ramp on top of my bag like penguin until I finally stopped. This all of course led to led to a dramatic laugh/cry when five people came to the rescue. I wasn't hurt, just super embarrassed, but I did get a really good laugh out of it at least!