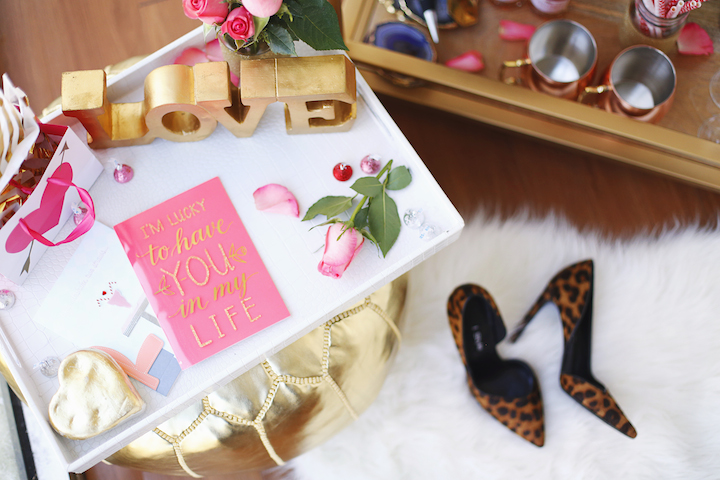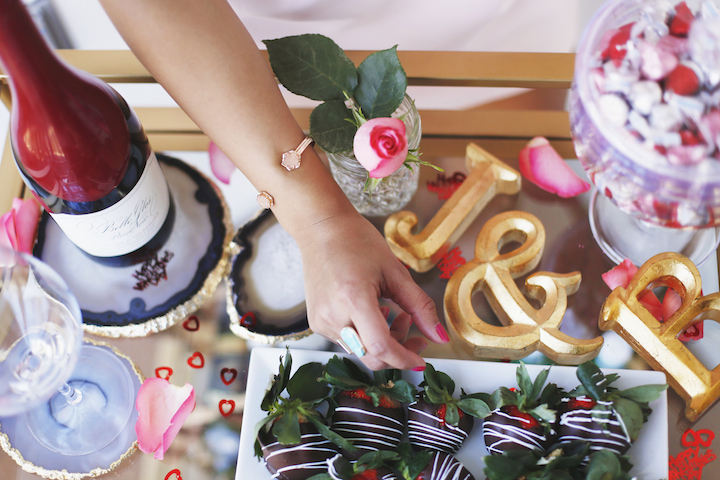 Check out my behind-the-scenes video of how to change your bar cart from morning to night for Valentine's Day! Make sure to click HD for the best quality of the video. Film by: Brooke Boyd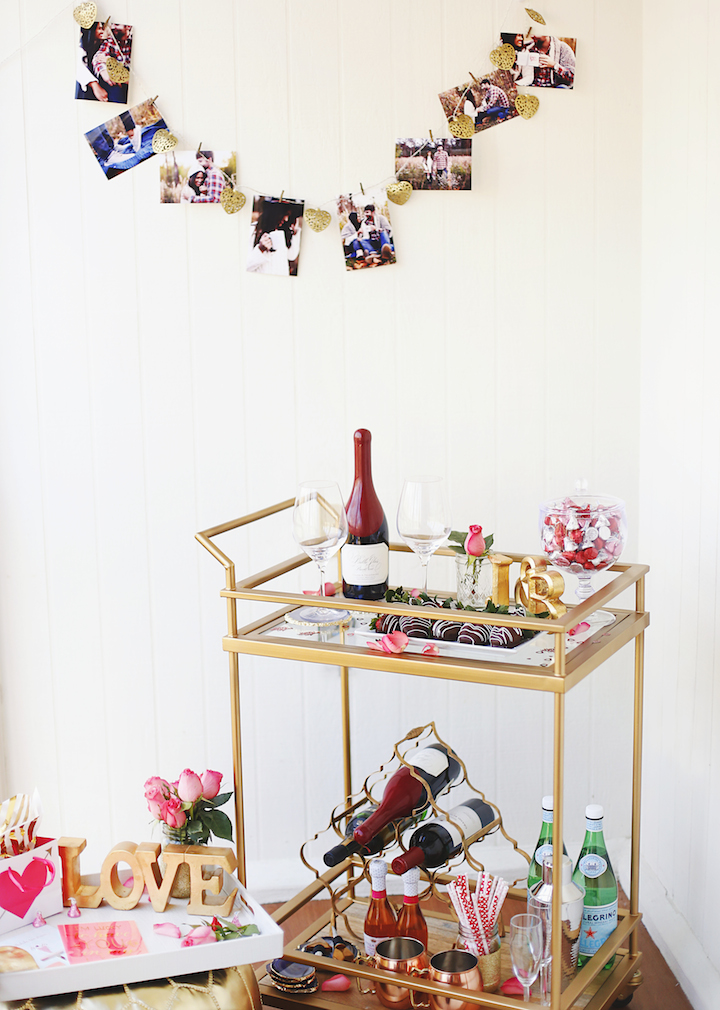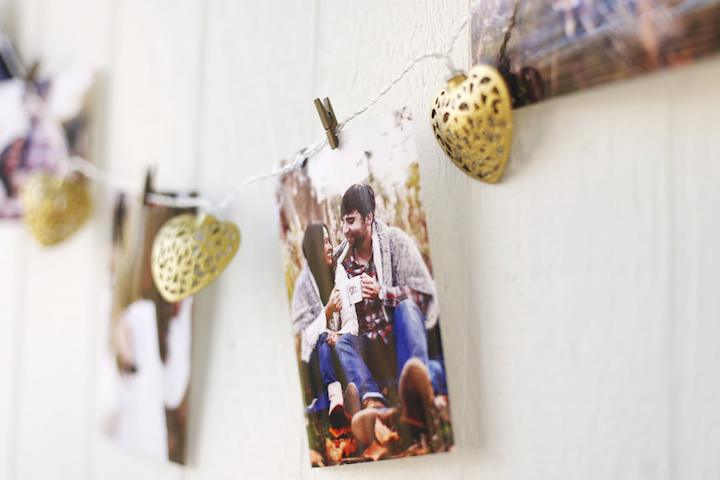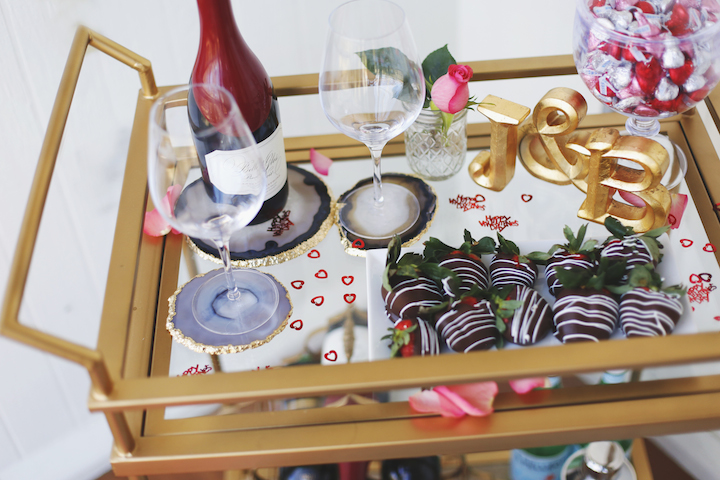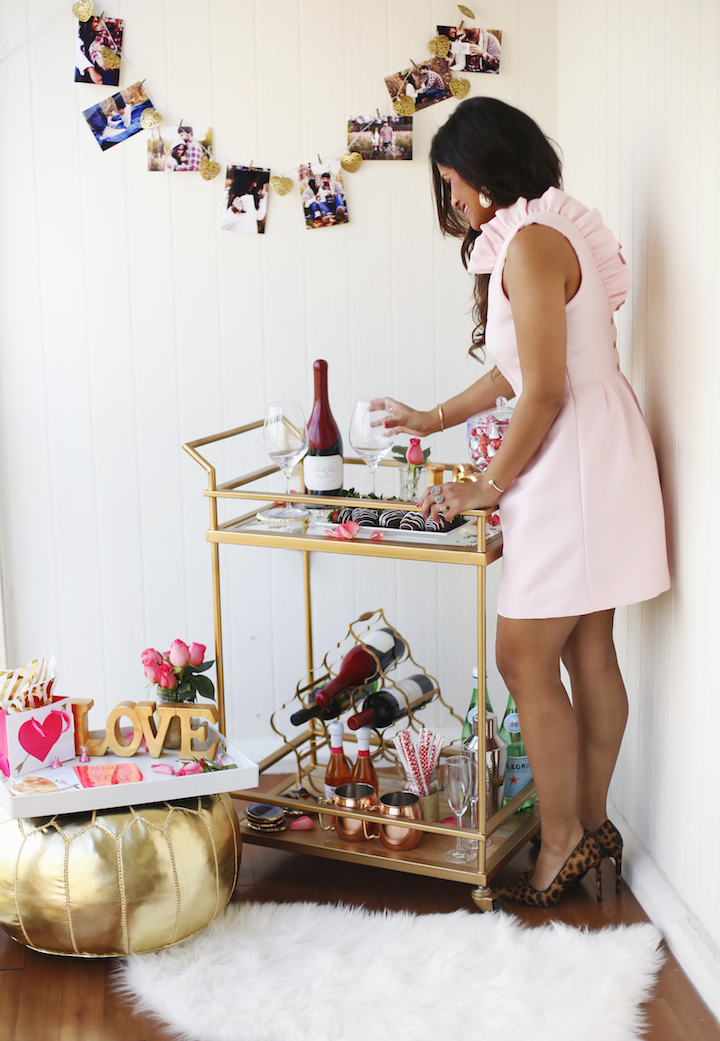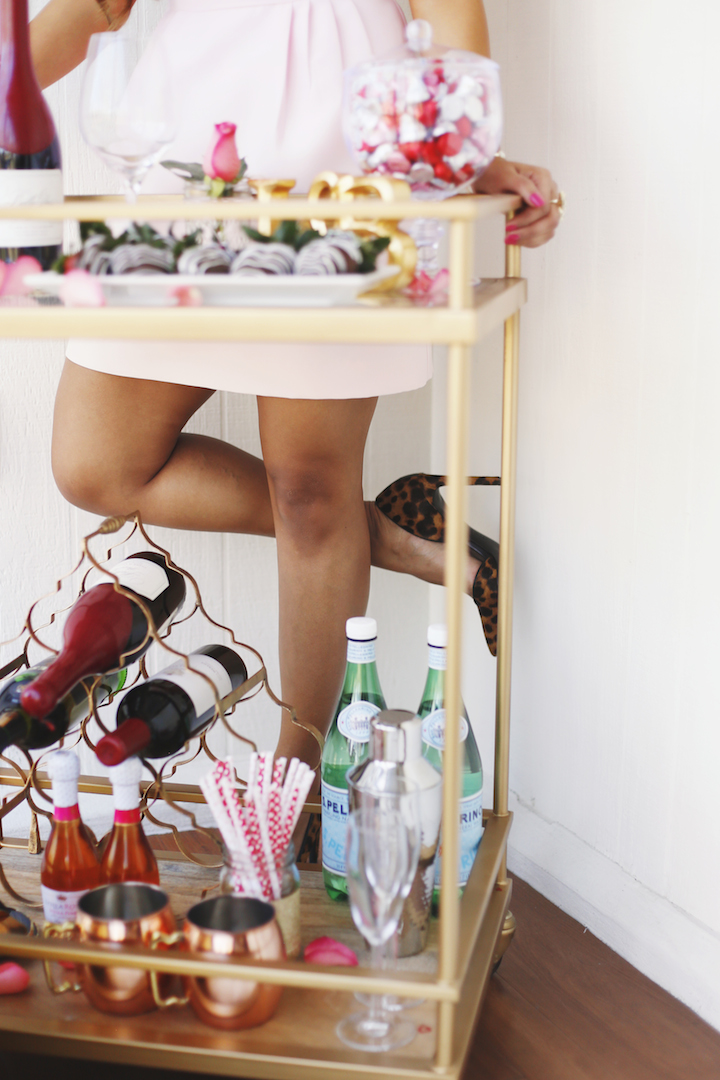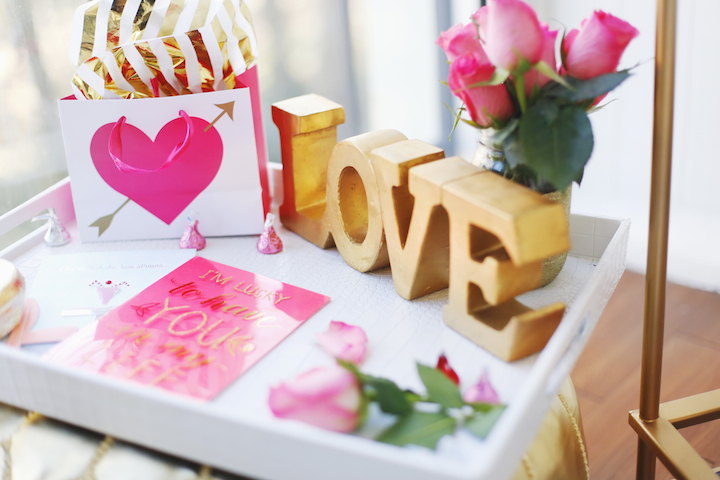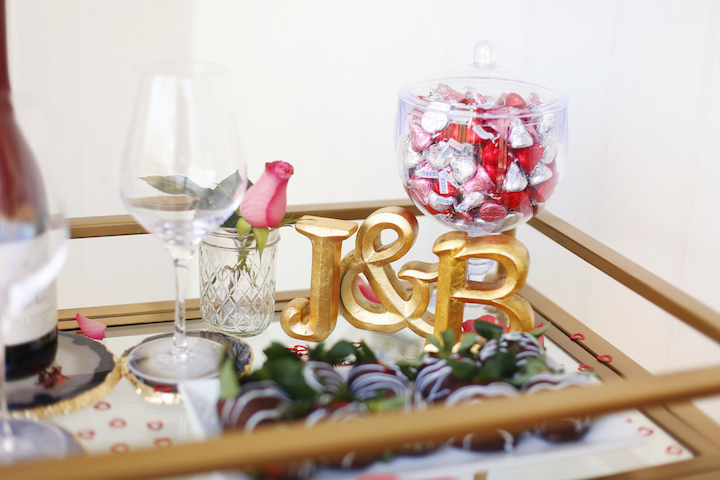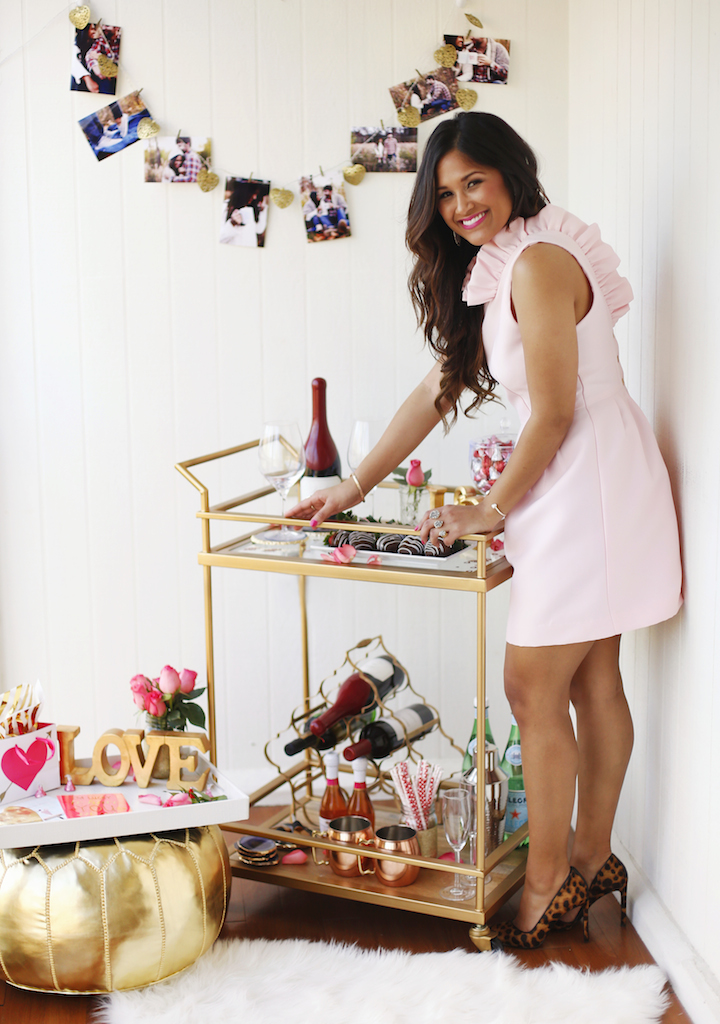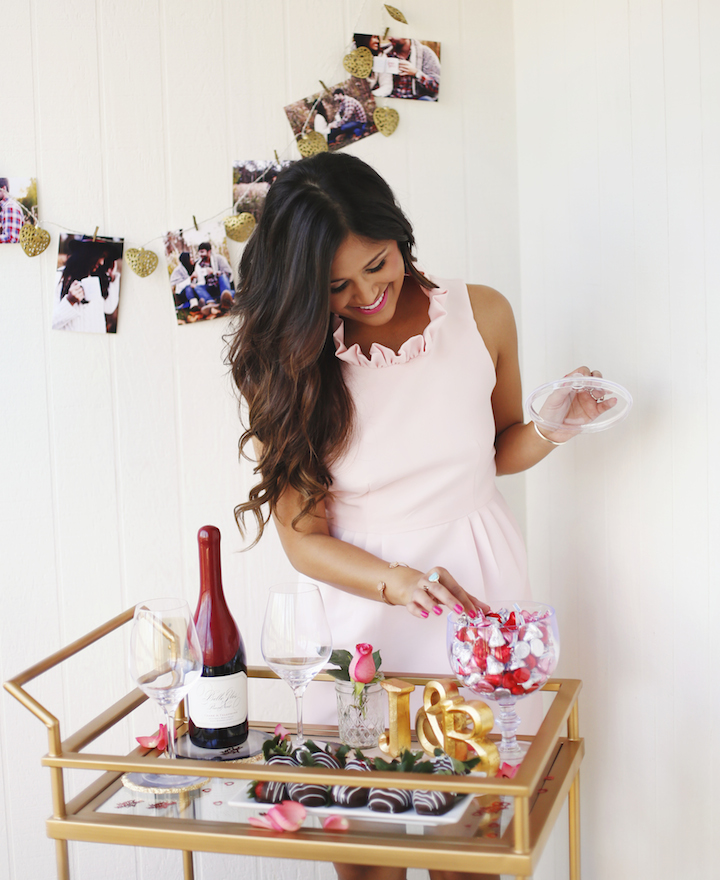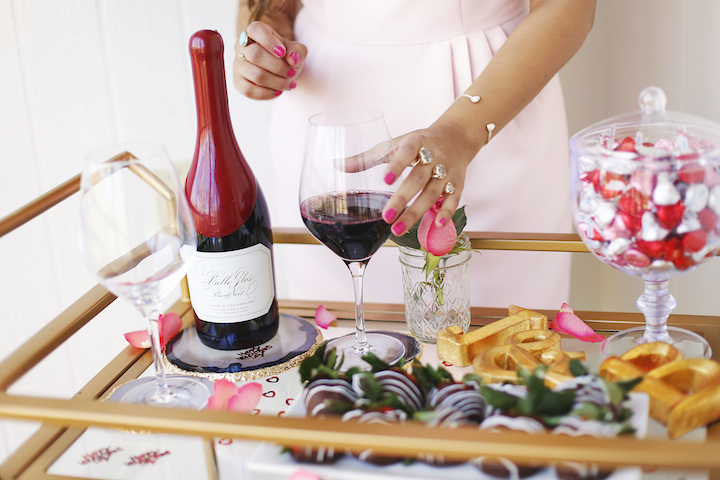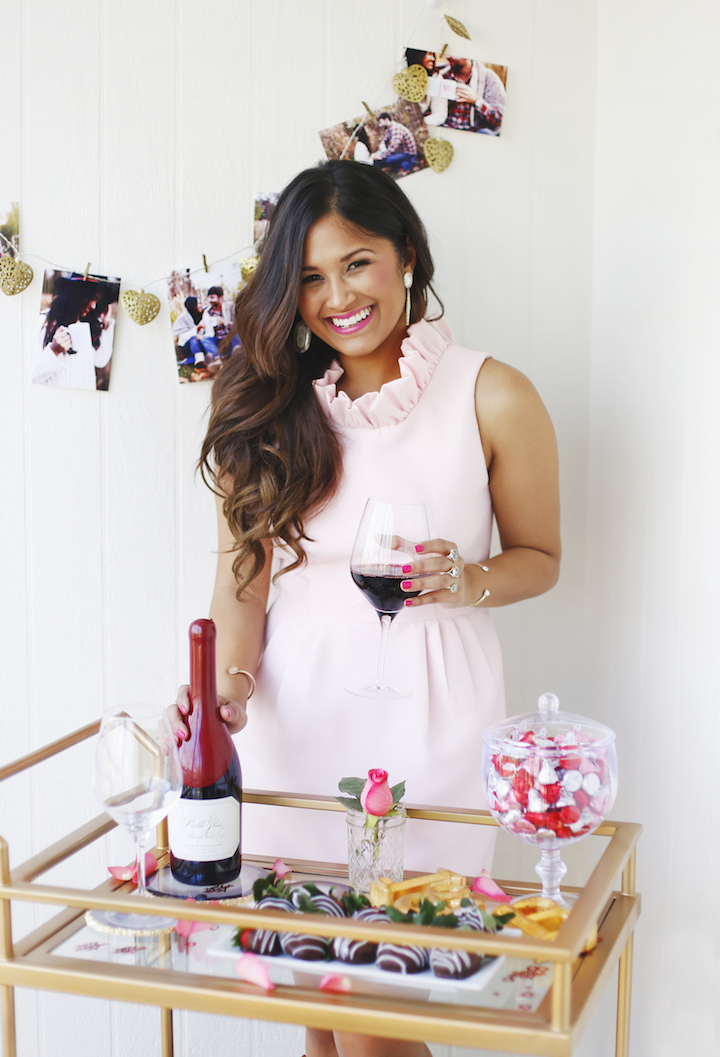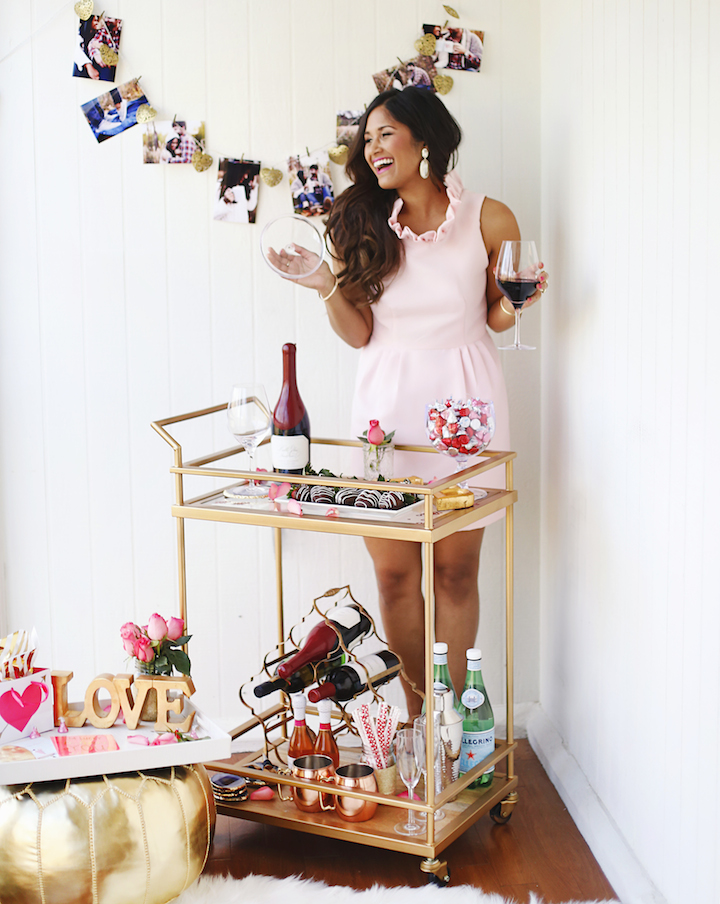 Photos by: Kaela Rodehorst Photography
| Shop This Post |

Decor & Outfit Details:  GoGo Dress c/o Camilyn Beth (also seen here) |   Hair Extensions c/o Luxy Hair | Gold Moroccan Pouf  & Acrylic Sheepskin Rug c/o Lulu & Georgia | Gold Heart c/o Dee Keller |LOVE (Hobby Lobby) | White Tray (Home Goods) |
Gold Bar Cart: | Agate Coasters | Rectangle Platter | Cocktail Shaker | 8-bottle Wine Rack | Moscow Mule Mugs |
Jewelry: Kaki Earrings, Naomi Double Ring, Aussie Ring & Arden Bracelet c/o Kendra Scott
Hair by: Rachele Cooper | Makeup by: Melanie Hollander
Good Morning readers, in case you missed my first Valentine's bar cart post, you can view it here–> DIY Valentine's Day Morning Ideas
I know I had few good ideas for my Valentine's morning treats, but I totally cheated when it came to my night time sweets! I bought these hand-dipped, chocolate-covered strawberries from Zoe's Bakery in Covington, LA!  Sorry ya'll, I'm just not cut out for making gourmet strawberry desserts. I know it's not rocket science, but there is no way that mine would have turned out as extravagant looking as these! I know that for a fact after my cookie-cutter baking experience. You know what I mean if you read my morning post!
Anyway, as you can see I only made a few easy changes to take my Valentine's Day bar cart from morning to night. I swapped out the pink-sprinkled donuts and homemade sugar cookies with chocolate-covered strawberries and Valentine's Day Cards. I also put a bottle of Belle Glos and wine glasses in place of the mimosas and coffee.
For extra decorations, I added a present to the tray and sprinkled some red Valentine's Day confetti around the bar cart. You'll also notice that I took down the pink and gold tassels and replaced them with a string of gold heart lights. I hung printed photos of Blake and myself with clothespins in between the hearts to really bring the room to life.
Last but not least, I changed out of my cute Valentine's Day PJ set and threw on my Camilyn Beth GoGo dress, leopard pumps and Kendra Scott jewels for some added glam. I also applied some rose pink blush and my hot pink Never Say Never lipstick by Bare Minerals for our dinner date. See here–> My Perfect Date Night at Ox Lot 9
Make sure to watch my behind-the-scenes video of how to take your Valentine's Day look/decor from morning to night on my YouTube channel here (click HD to view the best quality version)–>DIY How to Decorate for Valentine's Day!
I would also love if you subscribed to my new Haute Off The Rack YouTube channel that I just launched last week!  Still trying to figure it all out!