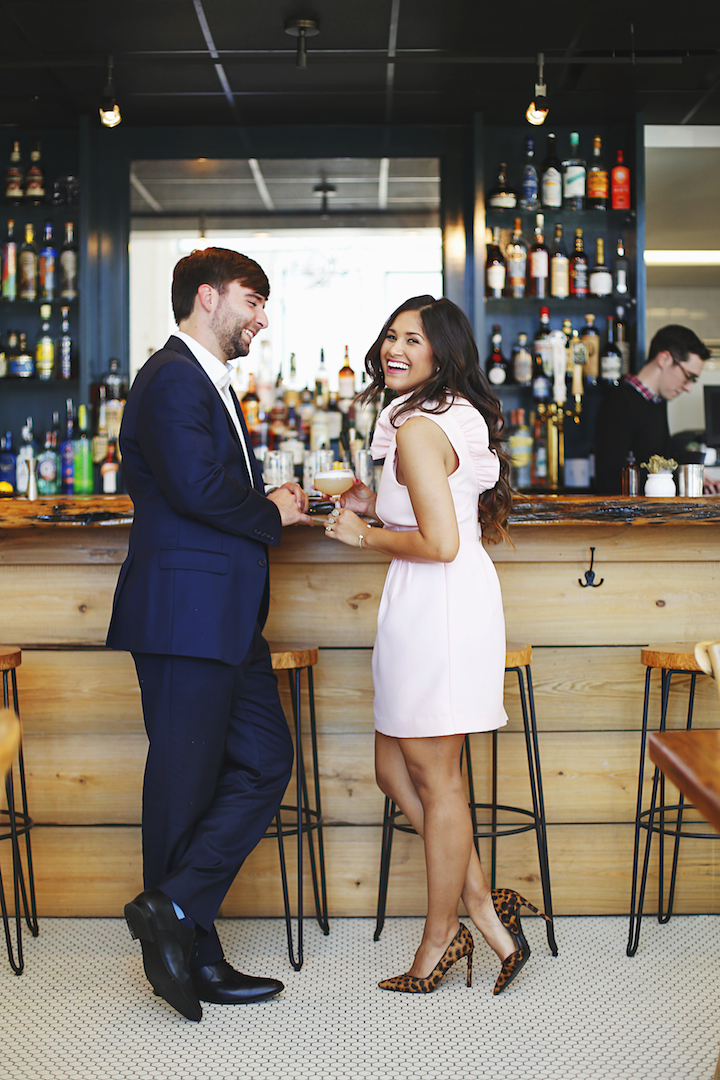 Check out our behind-the-scenes video of our date night at the Ox Lot 9 and the Southern Hotel! Make sure to click HD for the best quality of the video. Film by: Brooke Boyd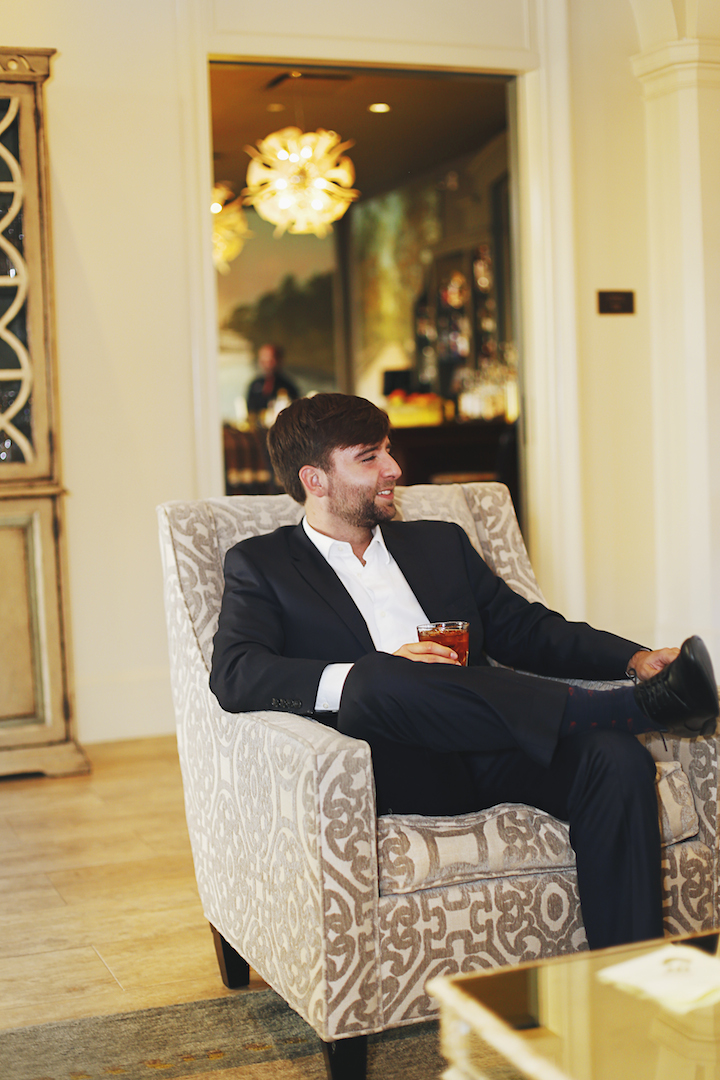 I had to show these photos of Blake waiting by himself in the lobby and the bar because this is our normal routine. I'm always running behind getting ready and he's calling me to hurry up!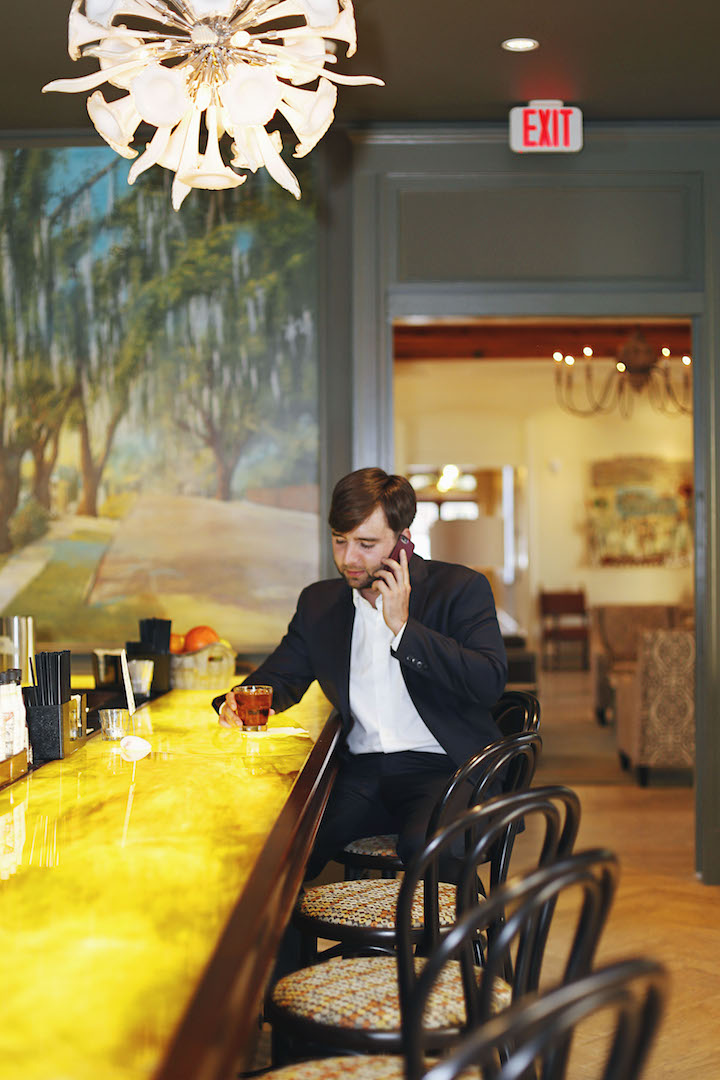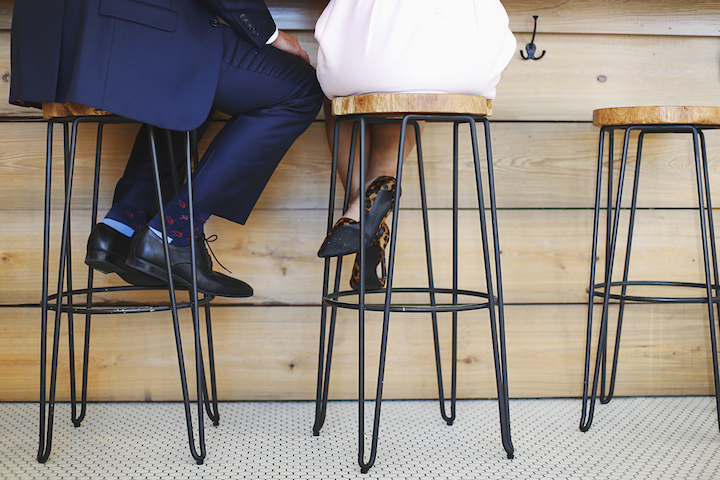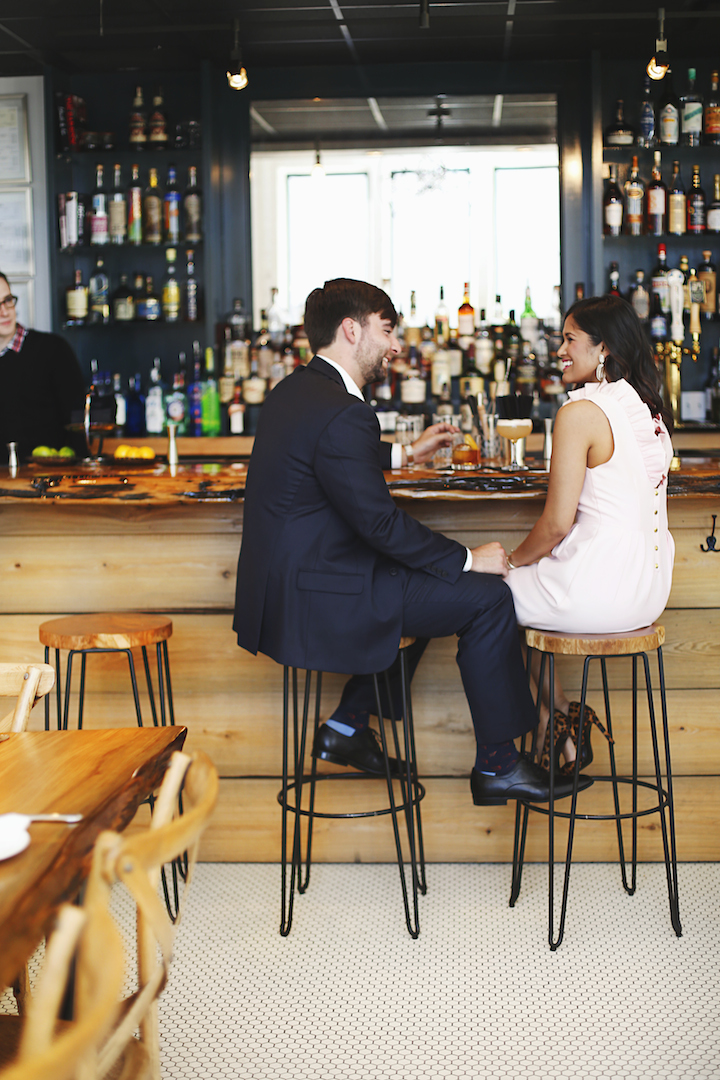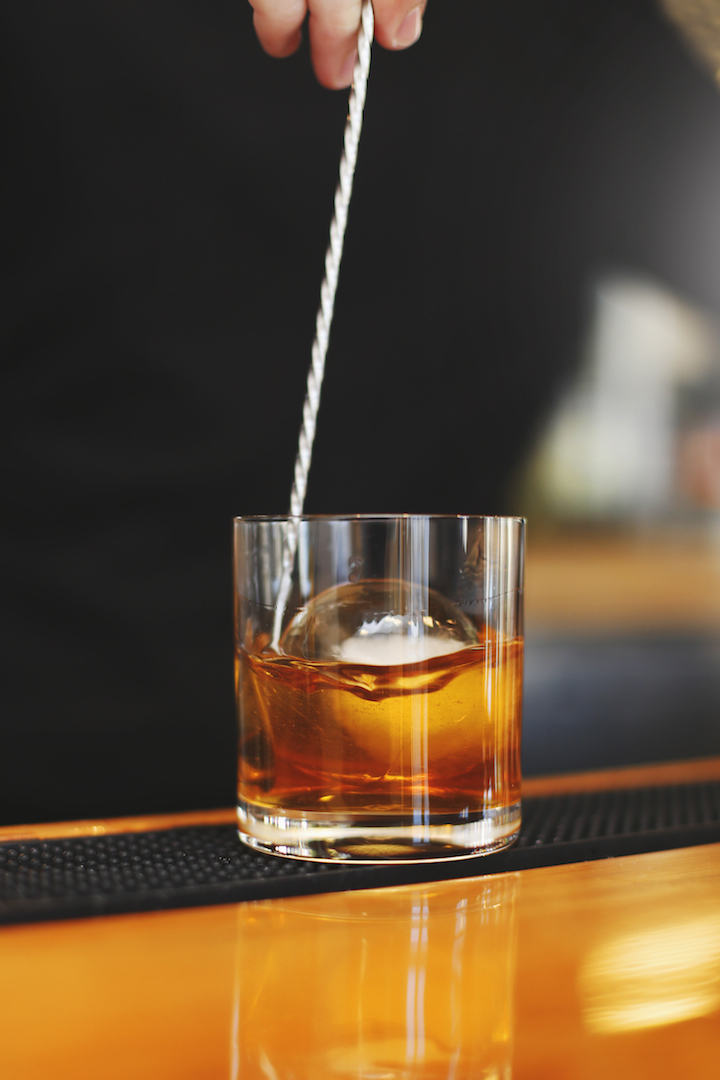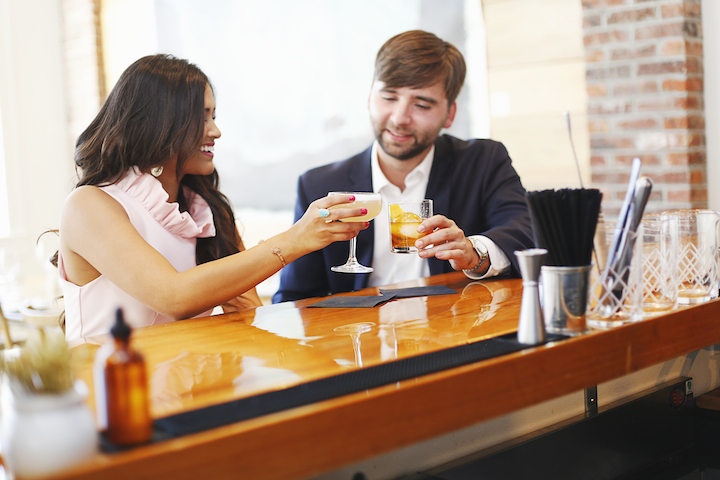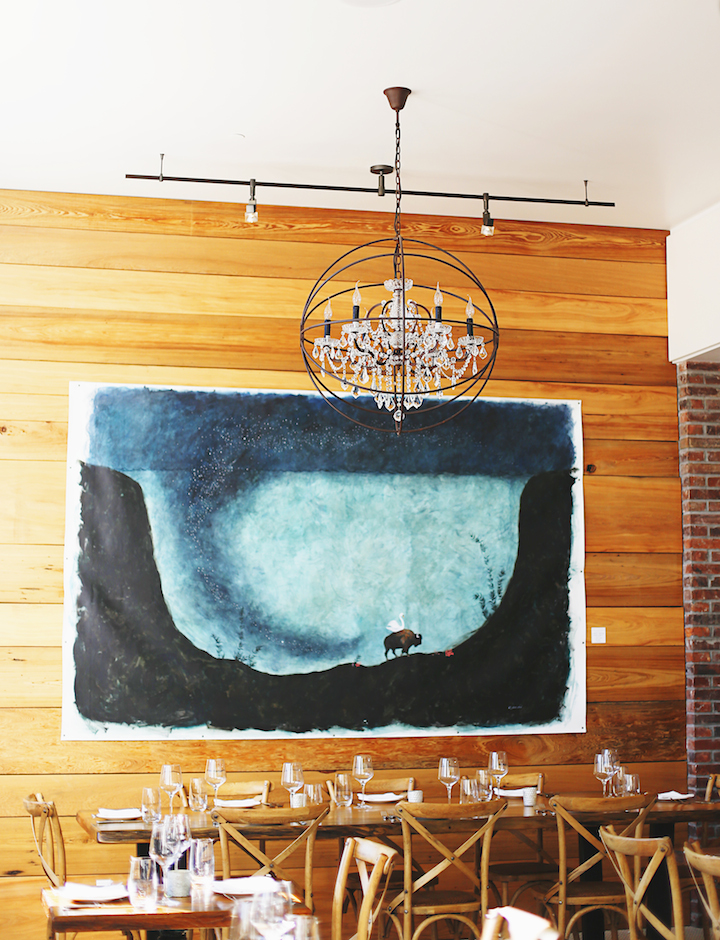 The painting is a Rebecca Rebouche titled "Europa and Zeus" from her Modern Mythology collection. Her work is represented by Danny Saladino of Saladino Gallery, for inquiries 504-236-8827 or dannysaladino@gmail.com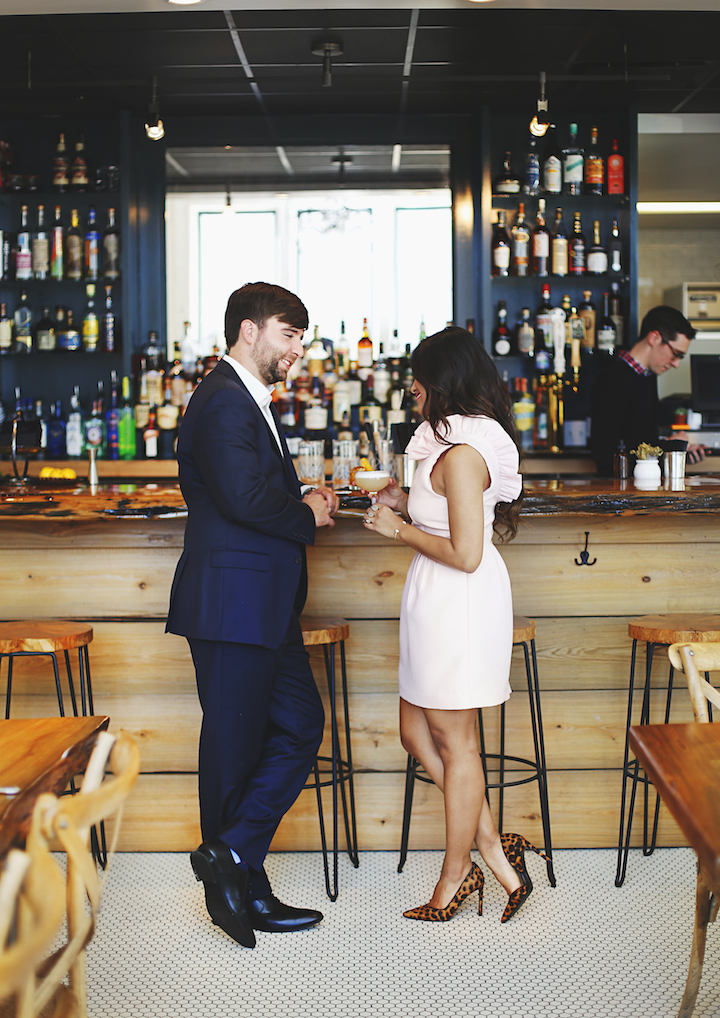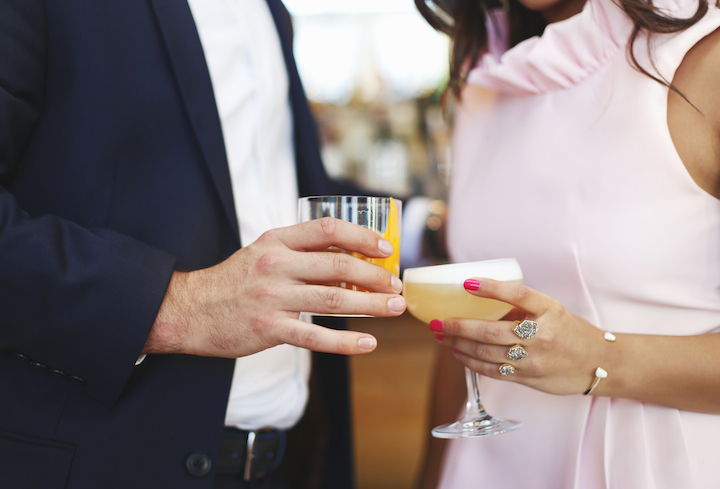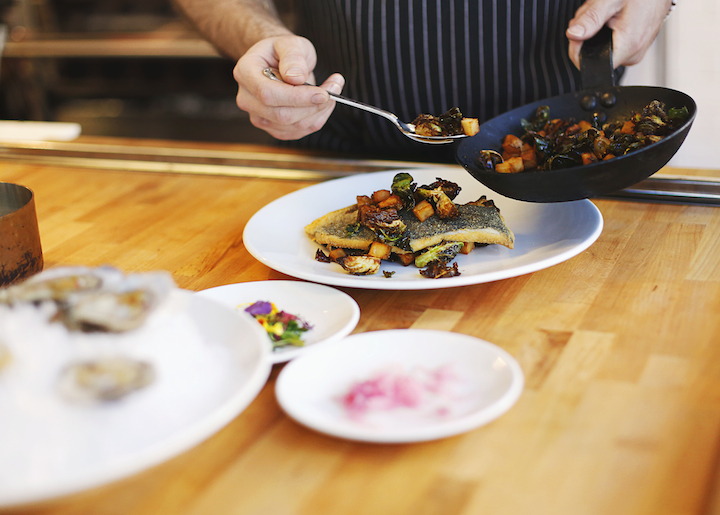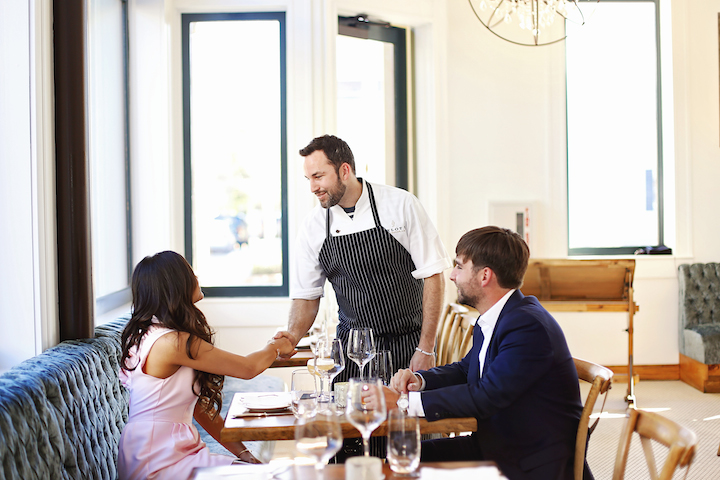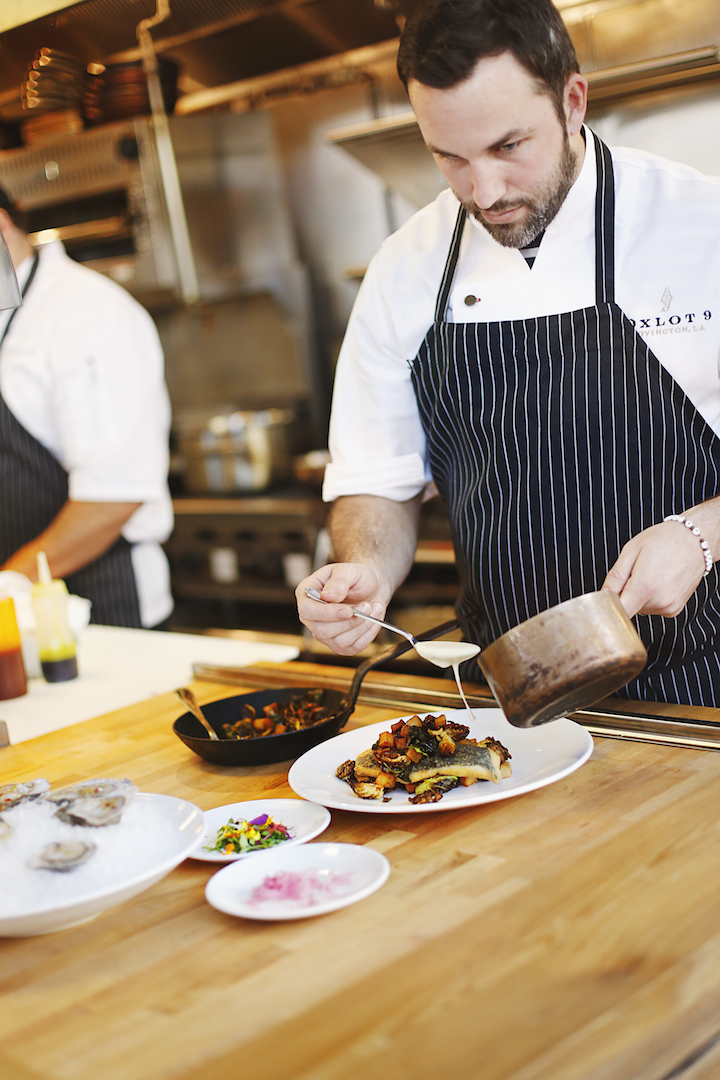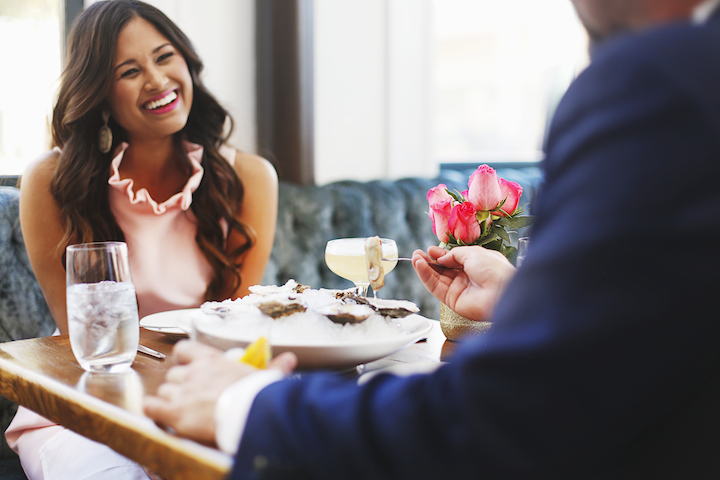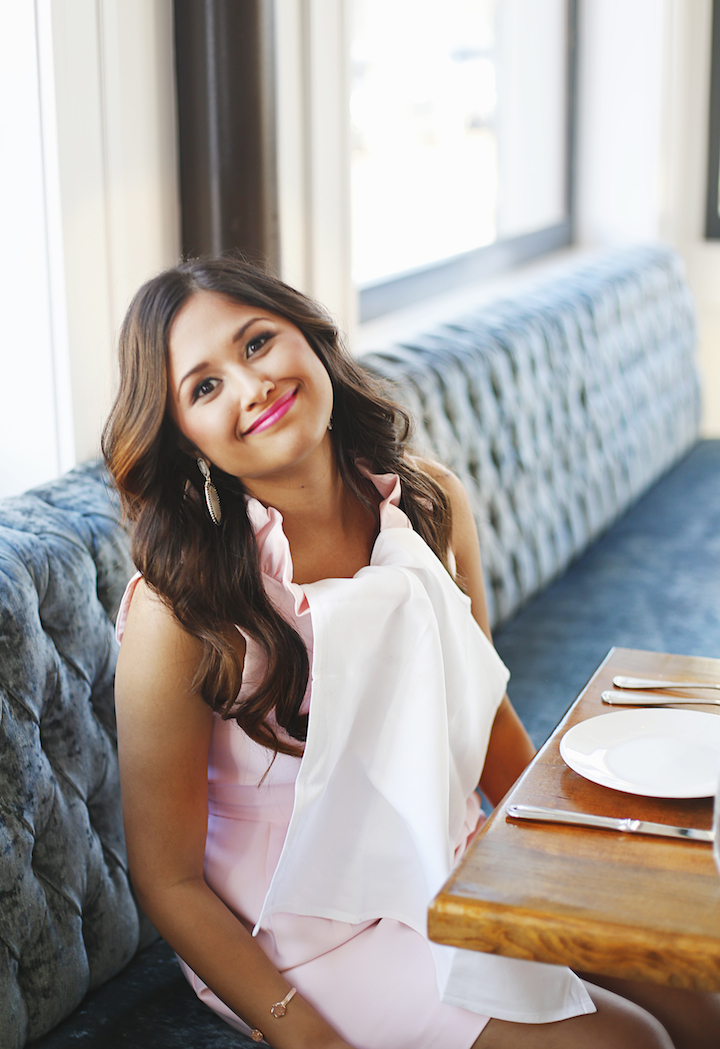 This is my "He never officially asked me to be his wife, but he never asked me to not be his wife so…." face!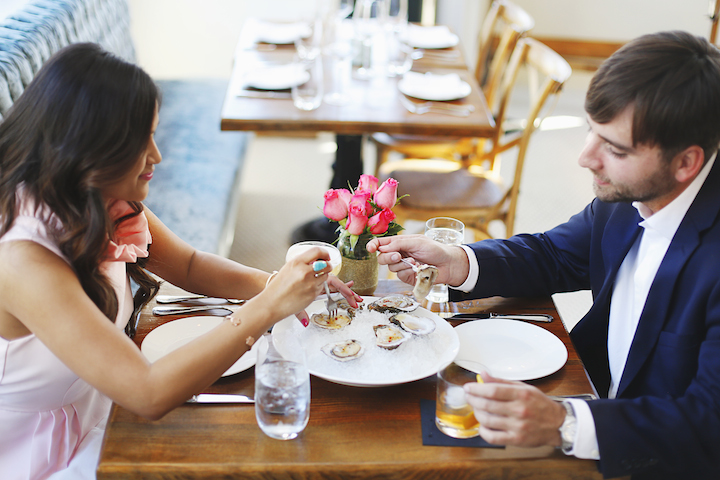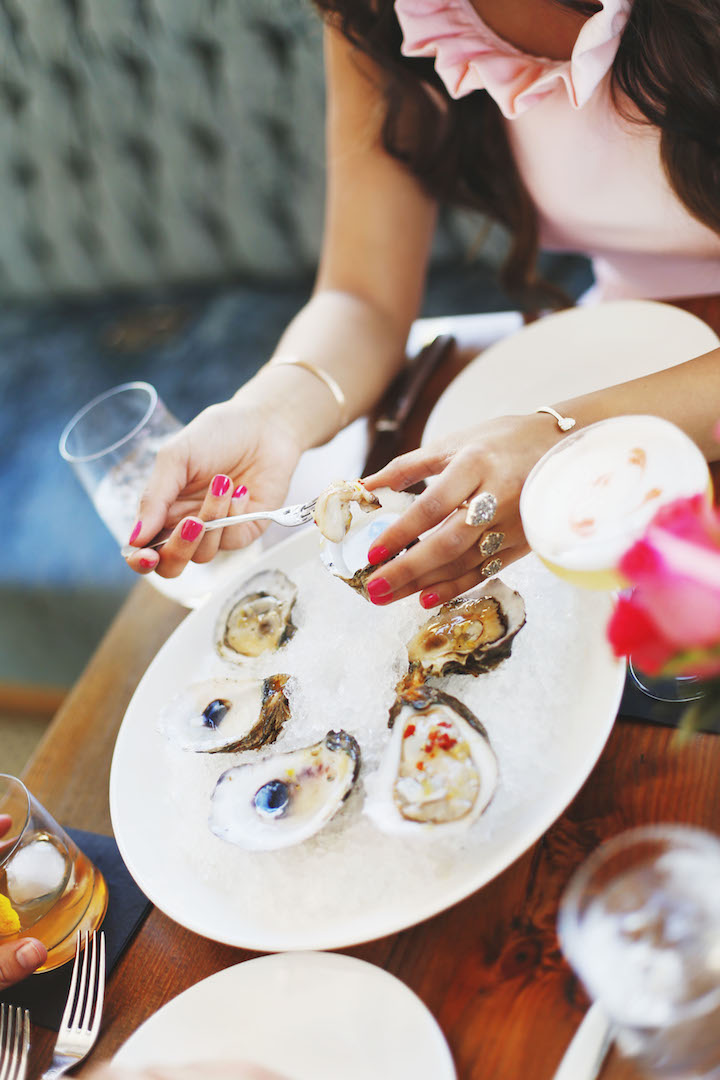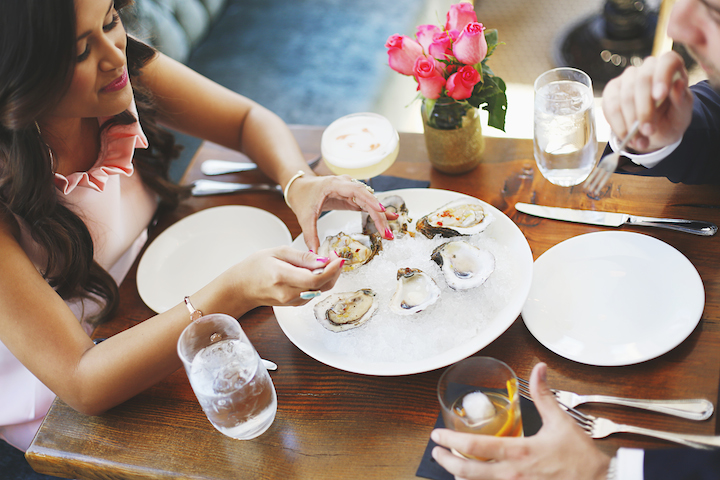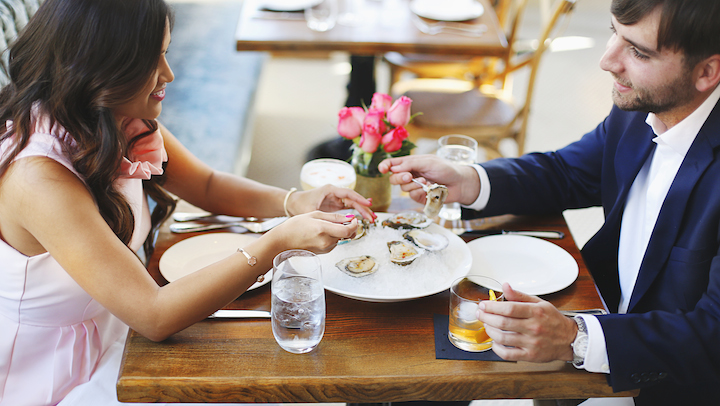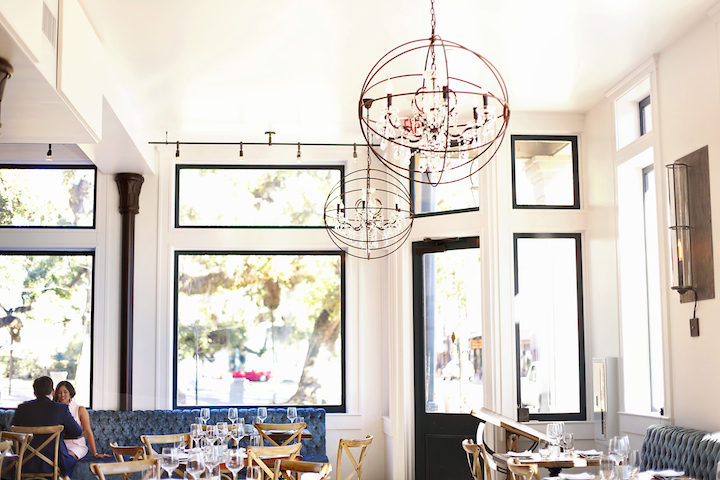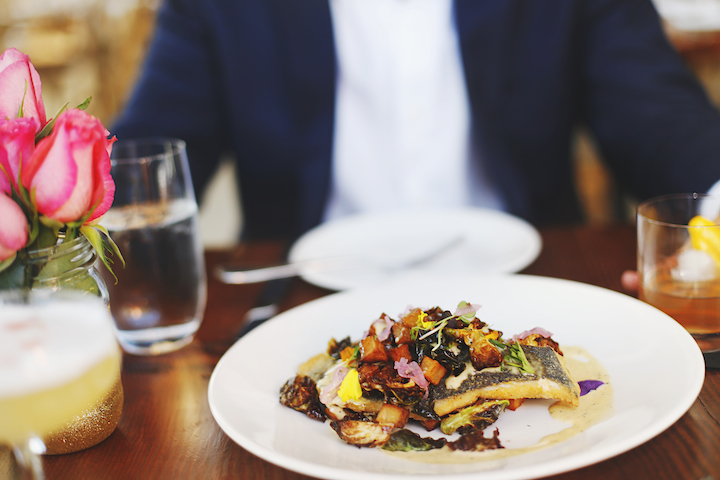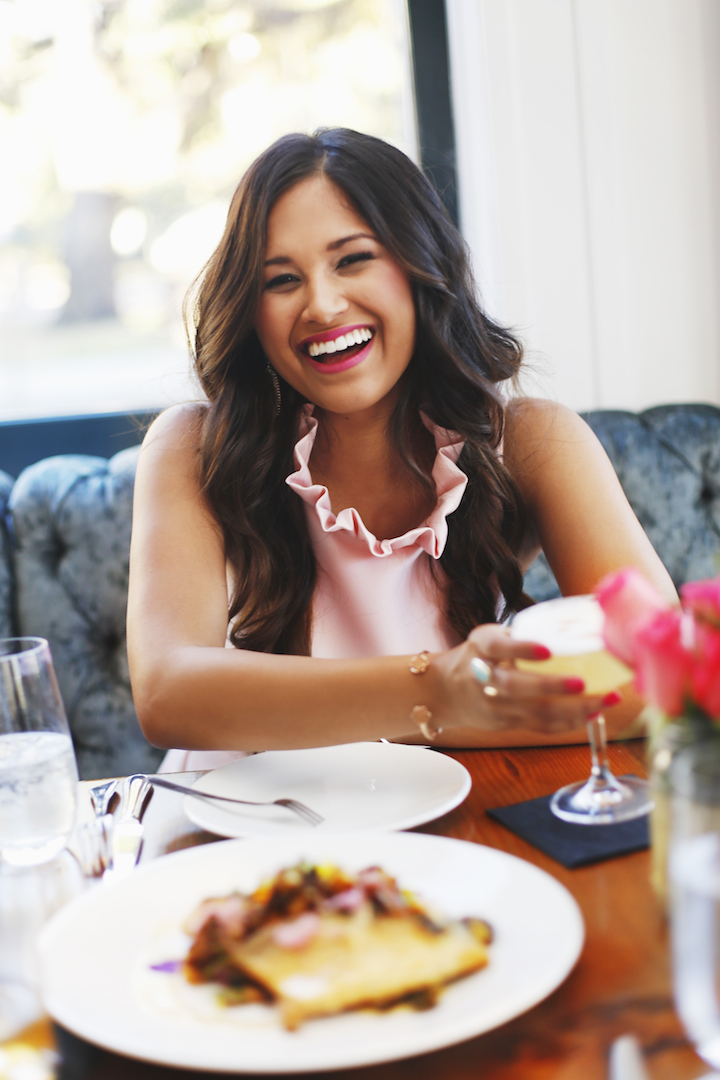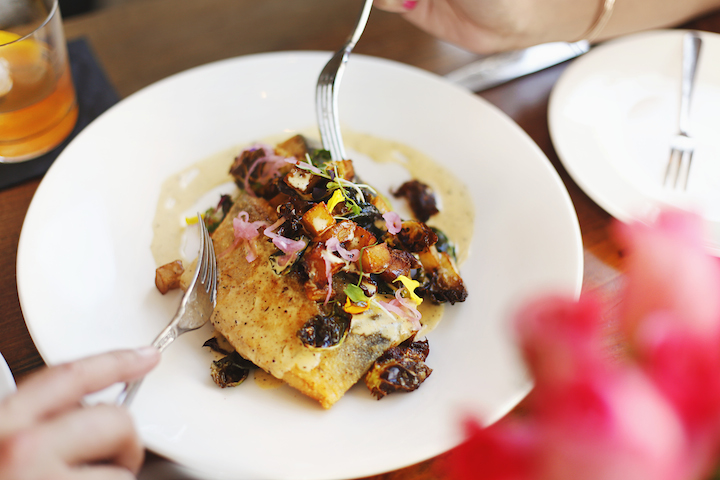 Photo above: Crispy Pompano- almond flour, brussel sprouts, brobant potatoes, brown butter & lemon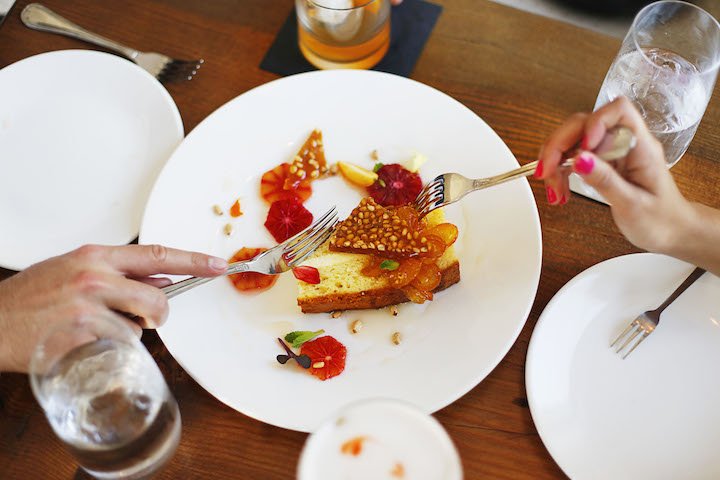 Photo above: Citron Olive Oil Cake- meyer lemon mousse, candies kumquats & rosemary pine nut brittle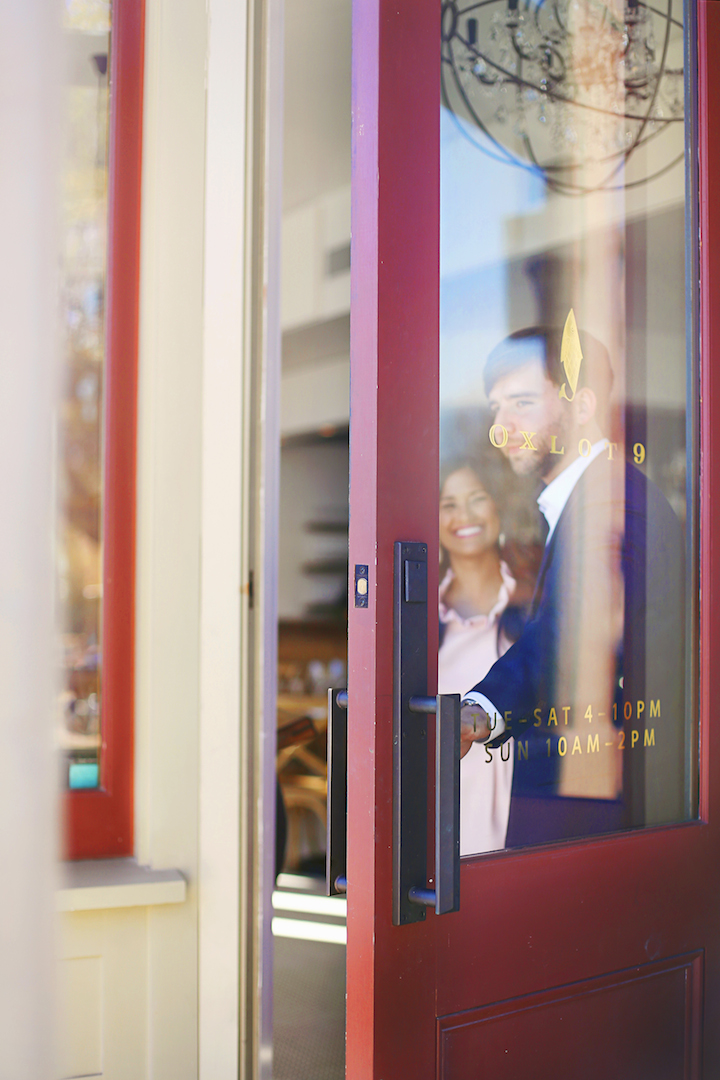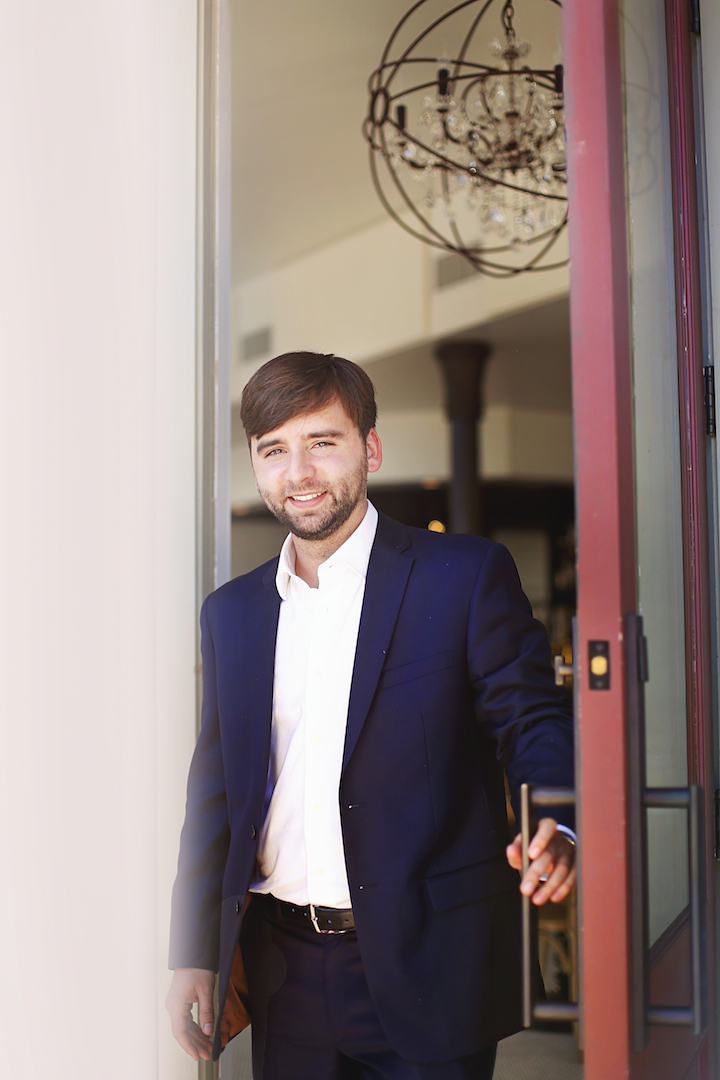 Photos by: Kaela Rodehorst Photography
| Shop This Post |

Her Outfit: GoGo Dress in Peony Pink c/o Camilyn Beth (I got my dress hemmed 1.5 inches because I'm only 5 ft!) | Leopard Print Pumps 
Jewelry: Kaki Earrings, Naomi Double Ring, Aussie Ring c/o Kendra Scott
His Outfit: Blake bought his navy tailored fit suit on sale at Jos A Bank and he found his shoes for only $29 at Marshall's! He's a good bargain shopper!
Hair by: Rachele Cooper | Makeup by: Melanie Hollander
Hi everyone, with Valentine's Day right around the corner, today I thought I'd give you an inside look at my perfect date night at the Southern Hotel's restaurant, Ox Lot 9 in downtown Covington, LA. I'm so excited to finally share this post with you because Ox Lot 9 is one of me and Blake's favorite spots in town. We live just a few blocks down from the hotel so you can usually find us sitting at the bar enjoying cocktails by the best bartender in town (his name is Scott! He makes one hell of a fresh pimm's cup), appetizers and of course dessert! You all know I always have to order dessert no matter how full I am!
In fact, we adore their dessert so much that sometimes we stop by Ox Lot 9 just for the sweet pear and apple pie served with vanilla bean ice cream or the Campfire dessert, which is to die for! It's a house-made graham cracker crust topped with Belgian chocolate, hickory smoked vanilla bean ice-cream and covered in a torched honey meringue. It's the sophisticated, adult version of s'mores, and I love it "s'more" than you know! Was that a lame joke? Haha!  Sorry, but I had to!
Anyway, one of the best parts of Ox Lot 9 other than their savory desserts is the cultural variety of their appetizers and main dishes. For appetizers, we always order the Tomato Salad with marinated blue crab, cucumbers, basil aioli and balsamic dressing. We also like the Braised Chicken Tamale and I'm a huge fan of their Smoked Short Rib "Yaka Mein," which is a delicious soup with udon noodles, baby squash, cabbage, beech mushrooms and a soft poached egg.
During our last dining experience when we shot these photos, I tried raw oysters for the first time. I know that must sound crazy that I've been living in Louisiana for over 18 years and I've never tasted a raw oyster, but give me a break! The thought of the swallowing a raw, slimy object out of a shell sort of freaks me out, but I've gotta say that they were actually pretty appetizing! I was so nervous at first though because the chef and his family were standing nearby and I was thinking, "Oh my gosh! What if I hate it and want to spit it out! What will I do?" I'm sure Blake was thinking, "Oh God, she better not freak out and try to spit it her napkin or make an awful face!"  He knows me all too well, but I did it and took it like a champ! Haha! If you've never tried raw oysters before, I definitely recommend tasting them for the first time at Ox Lot 9 because they're marinated in cucumber and lemon legnonette. I know you're supposed to eat them with Worcestershire an cocktail sauce, but I don't know about all of that just yet!!
Now for the good stuff, the cocktails! Blake likes to drink Buffalo Trace Old Fashions at Ox Lot 9 and the Southern Hotel. As I mentioned before, I love a good pimm's cup and Scott, the bartender makes an excellent one. You really can't go wrong with any of his specialty cocktails! I've never been disappointed.
Check out more of their dishes on their menu here–> Ox Lot 9 Menu
Stay tuned for more photos and my review of the Southern Hotel!
Ox Lot 9 (985) 400-5663 | Southern Hotel – 428 Boston Street, Covington, LA 70433 (844) 866-1907
Thank you Ox Lot 9, The Southern Hotel & Socy'all Media for sponsoring this post. All opinions are my own.