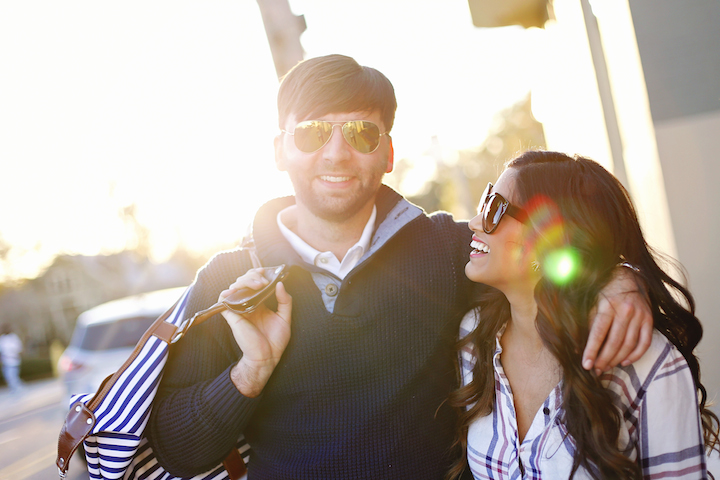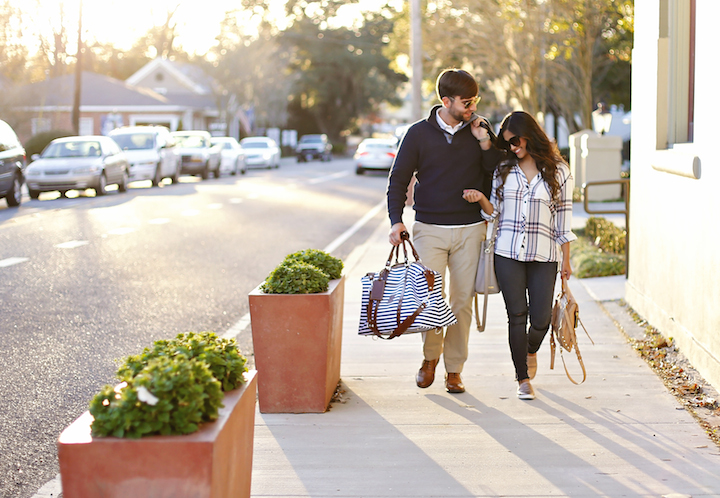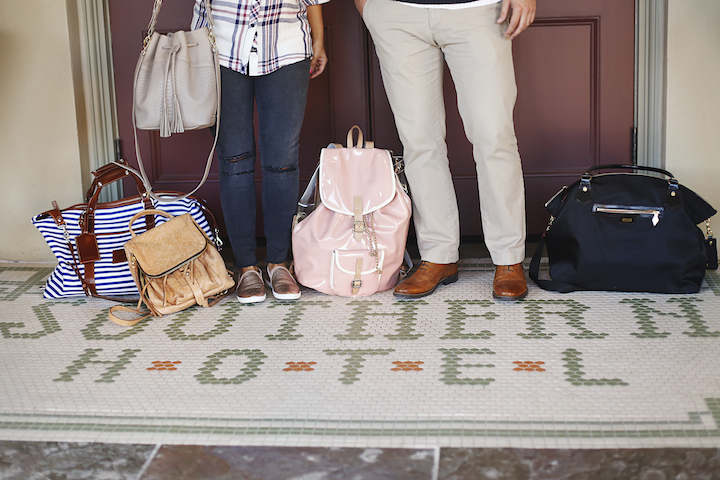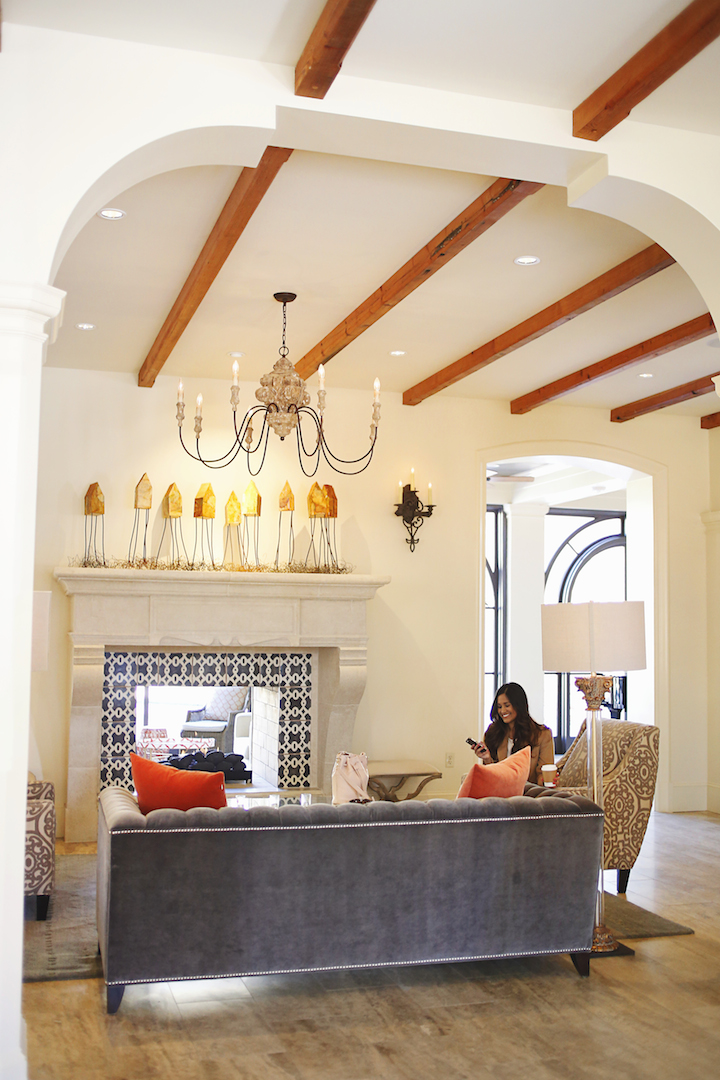 I love the modern furniture mixed with a hint of vintage decor in the lobby and the way light shines through the floor to ceiling windows is simply stunning.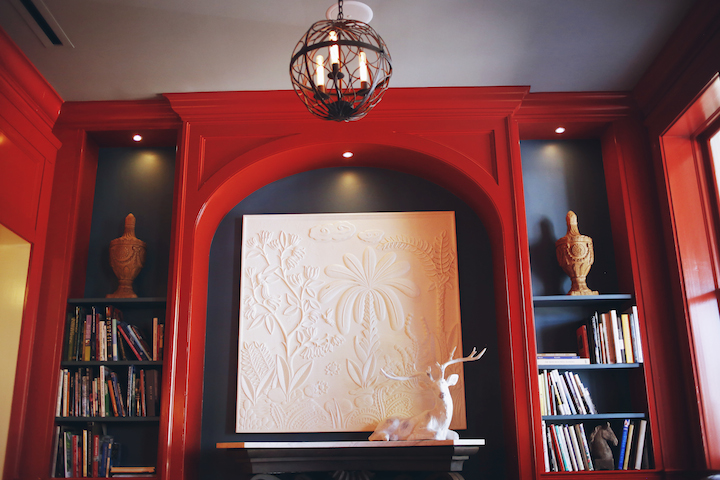 The red room is by far the coolest spot in the hotel.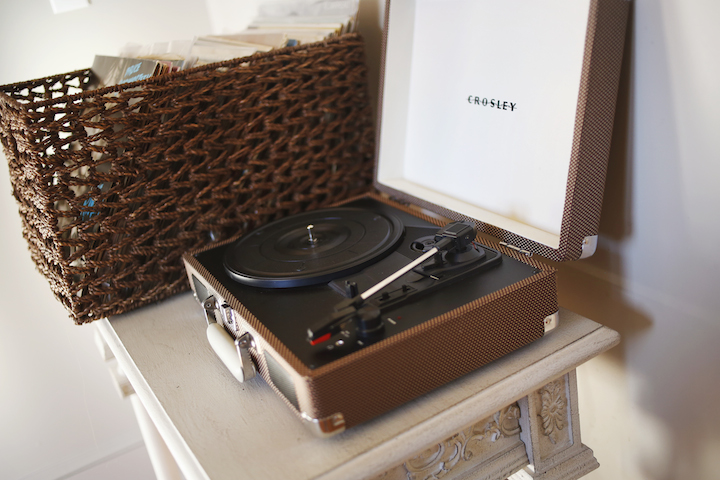 The vintage record player in the master suite actually works and has plenty of records for you to choose from.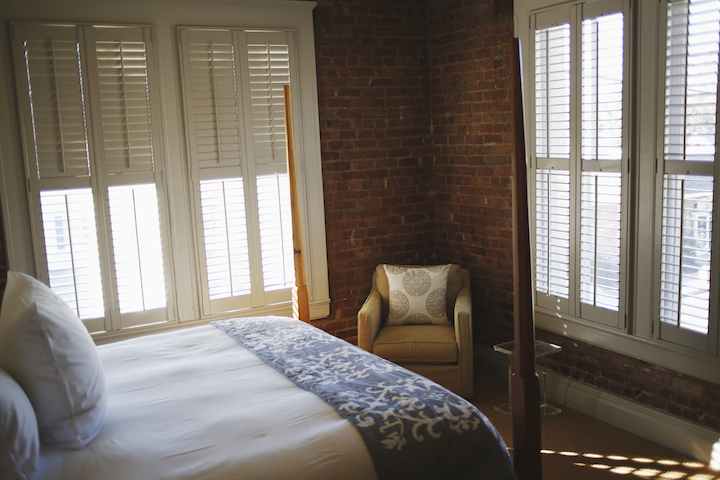 I absolutely love the exposed brick walls in the all of the guest rooms.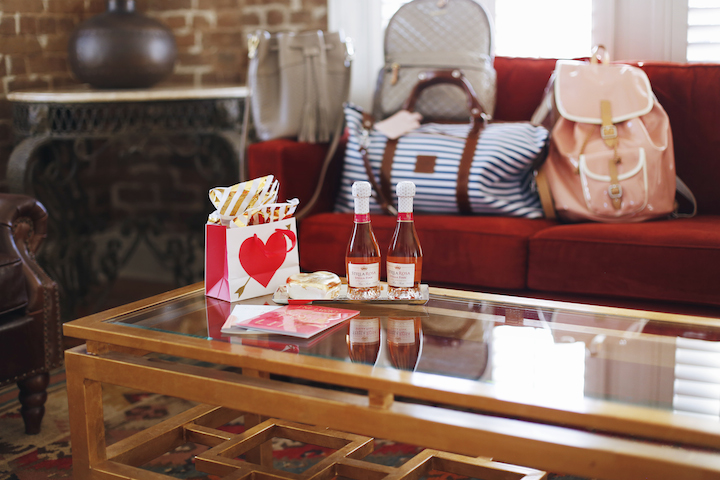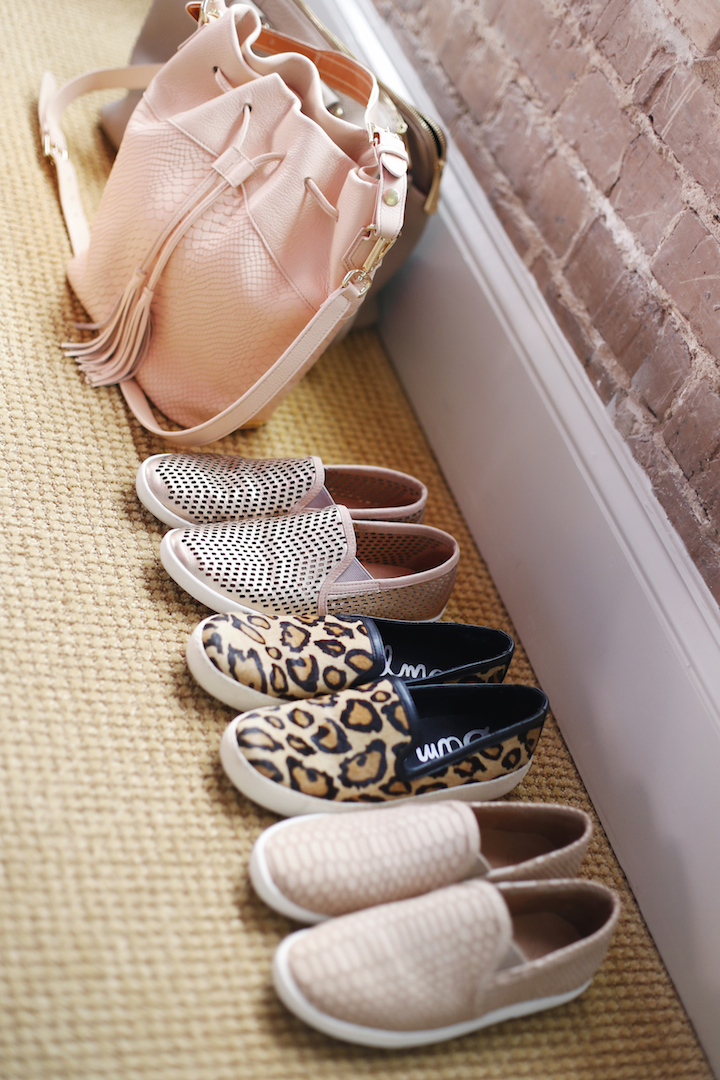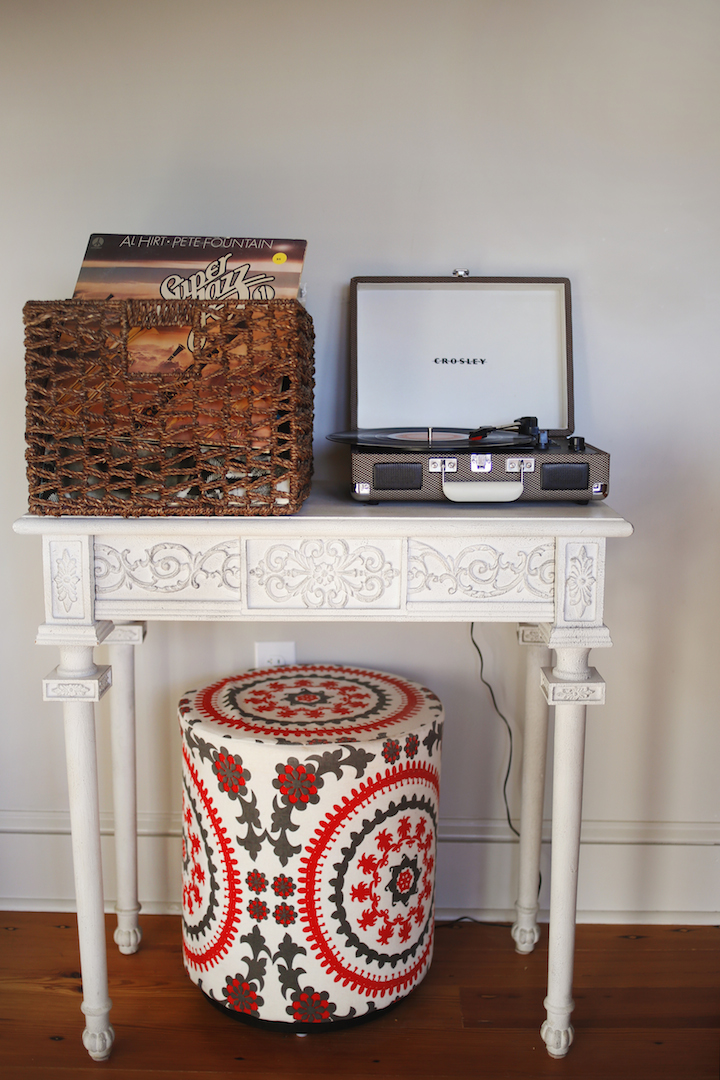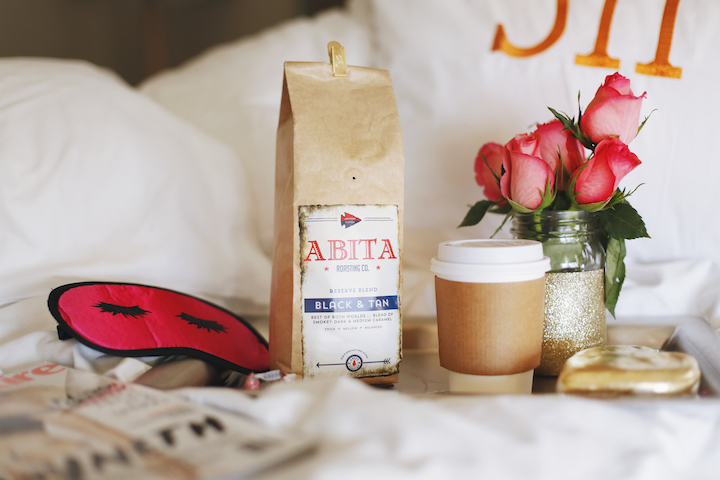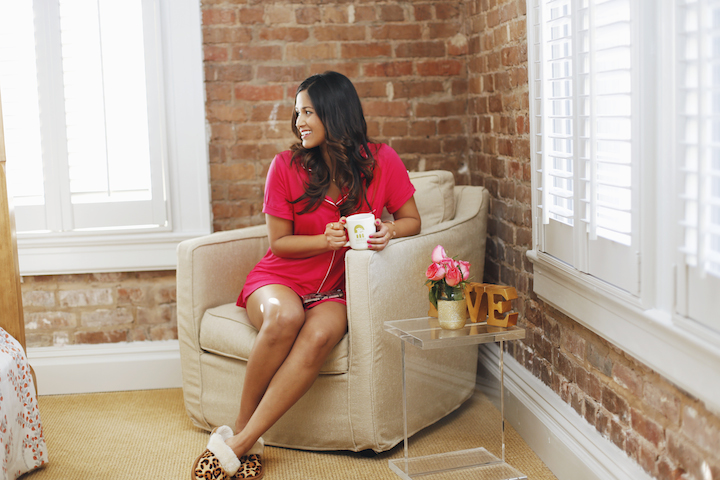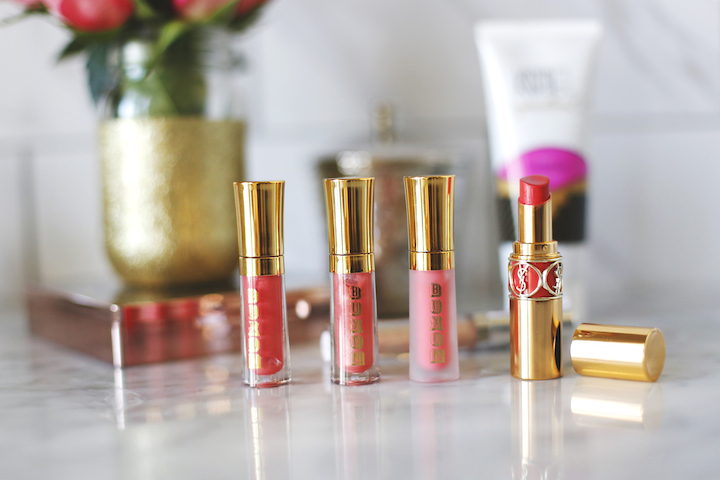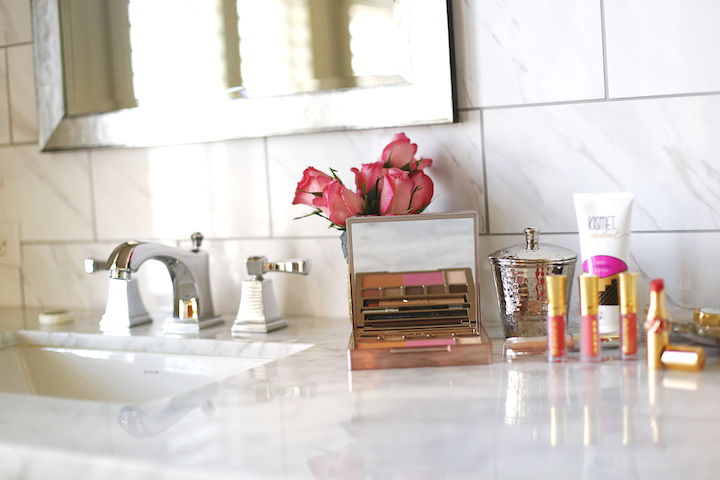 Rarely will I ever share photos of a hotel bathroom, but this one is just so beautifully designed and the morning light shines through so perfectly that I had to show you!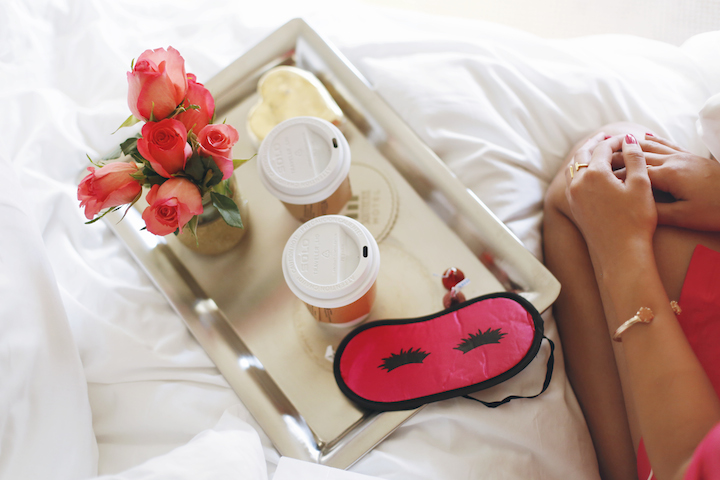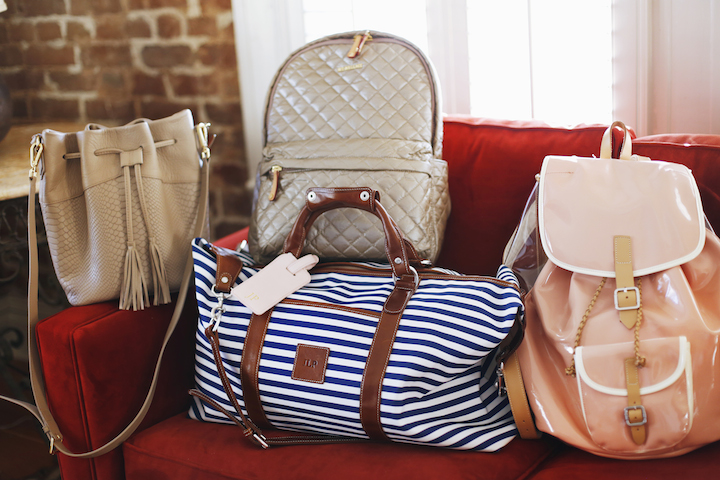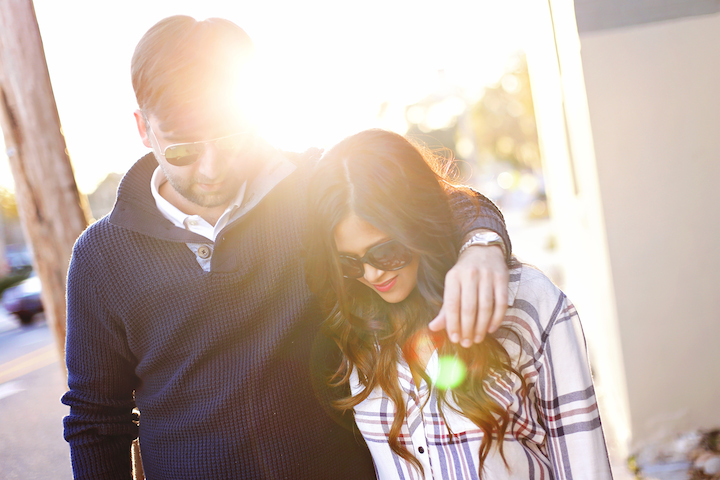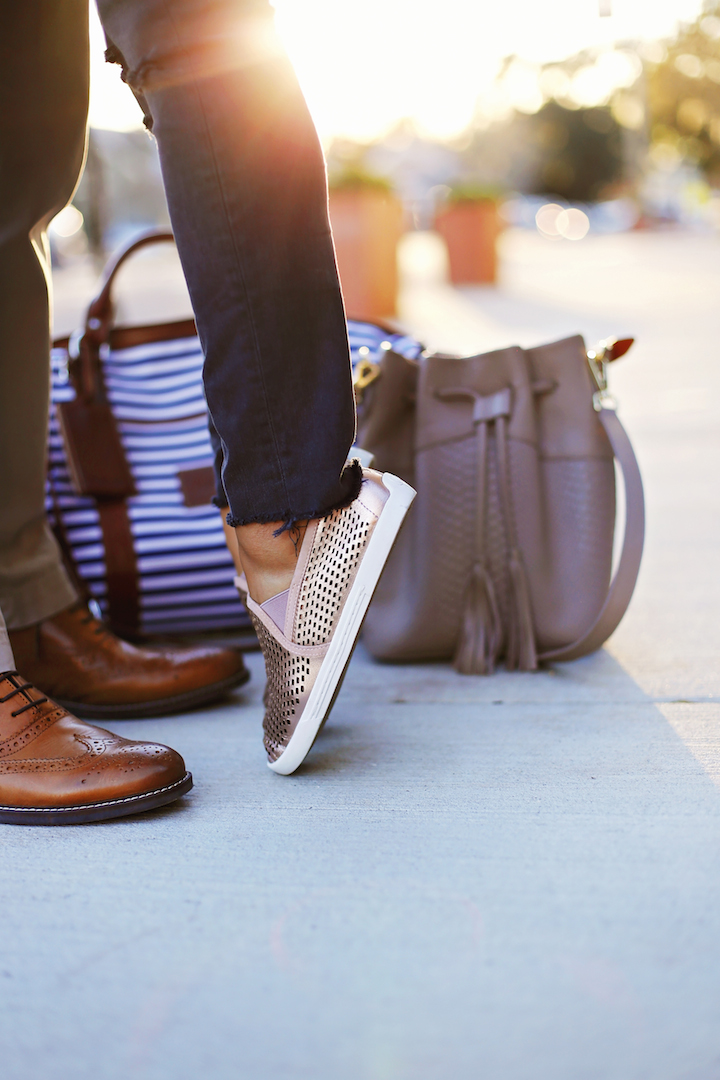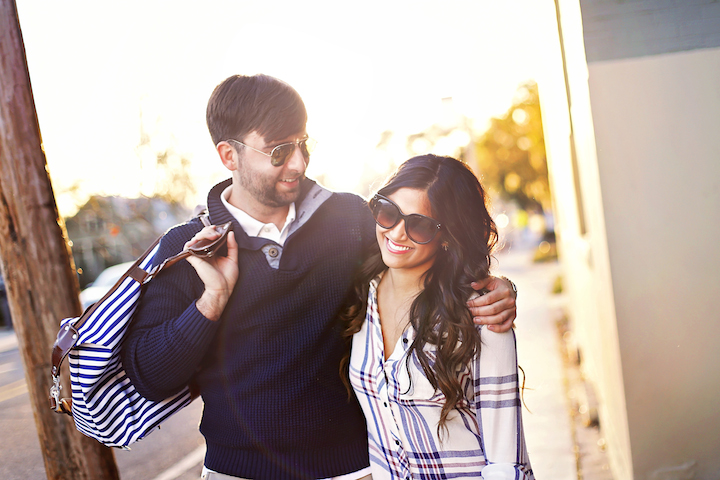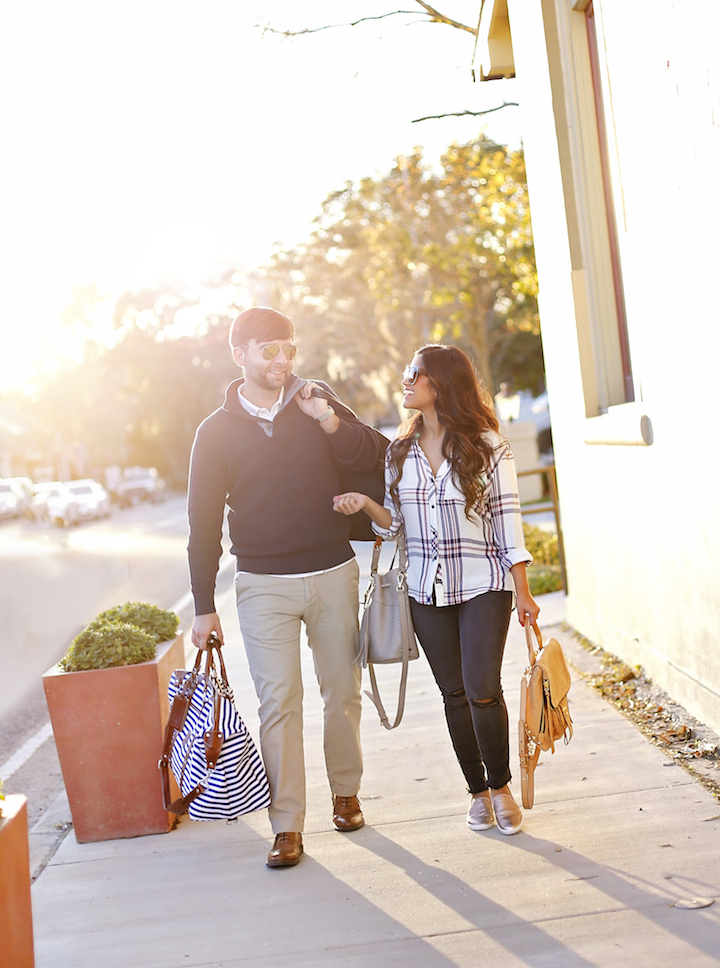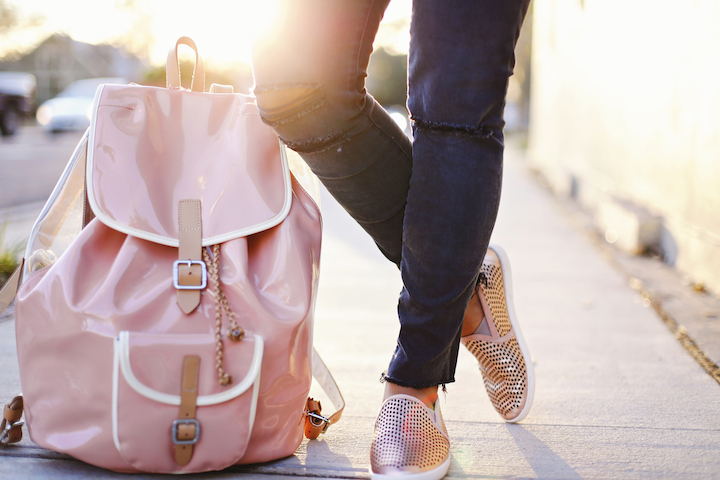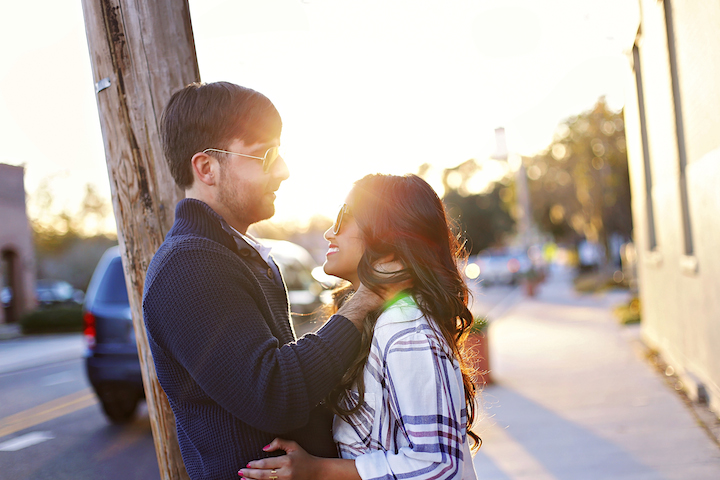 Photos by: Kaela Rodehorst Photography
| Shop This Post |

Her Outfit: J Brand Photo Ready Cropped Jeans | Rails Plaid Shirt | Joie Kidmore Sneakers c/o Emmas Shoes | Pink PJ Set
His Outfit: Tailored Slim Khakis | Wingtip Oxfords | Rayban Aviator Sunglasses | Navy half-zip Pullover (Marshall's) | A huge thank you to my boyfriend, Blake for participating in another one of my blog photo shoots even though he didn't want to! Such a trooper!
| Shop My Makeup |

| Shop My Travel Bags & Accessories |

Travel Bags: Chelsea Weekender & Metro Backpack c/o MZ Wallace (available locally at Emma's Shoes & Accessories) | Pink Harper Ave Patent Leather Backpack c/o Emma's Shoes | Striped Duffle Bag c/o Barrington Gifts | Warren Backpack c/o Botkier | Personalized Leather Bag Tag c/o Graphic Image |  Jenn Bucket Bag (Designed by Haute Off The Rack in collaboration w/ GiGi New York) |
Good Morning readers, today I'm continuing my review on the Southern Hotel in Downtown Covington, LA. In case you missed my first post of their restaurant, Ox Lot 9 you can view it here–>My Perfect Date Night at Ox Lot 9
Just to give you a little history behind the building, the Southern Hotel opened it's doors to the public on June 1, 1907.  Hotel guests enjoyed hot water, electric lights and carpeting, which were considered luxuries in the early 1900s. Can you imagine considering hot water a luxury? Old Newspaper reports mention the property's fine china, linens and attentive customer service.  Don't worry the hotel still maintains those standards with their excellent customer service, pristine fine china, fresh linens and of course hot water! 
During the 1960s, the Southern Hotel closed it's doors to overnight guests. The building occupied a variety of different businesses including government offices, the St. Tammany Parish Courthouse, a drug store, a florist, a post office, jewelers, and even a Dollar General store! Can you believe the history this hotel holds!
Finally in 2011, two couples purchased the property and began renovations in 2012. The new owners took care in preserving the hotel's character and charm by keeping most of the original bricks, archways and original layouts of the corridors, which is one of my favorite parts. The hotel's rich Covington history displayed around the property in pictures, paintings, the exposed brick walls and antique furniture is what really draws me in. Those elements along with its sweet southern charm are just a few of my favorite characteristics of the building.
The Southern Hotel opened it's doors to overnight guests once again in June 2014.  I actually attended one of the first few weddings hosted in their courtyard that same June. This hotel also holds a special place in my heart because one of my best friends got engaged there this past December. I was there of course witnessing the moment and taking pictures!
During my last stay when shot these photos, we had the pleasure of occupying one of the master suites. We (me, Kaela and Brooke) ended up "politely" sending Blake home and stayed up half the night drinking wine and eating the leftover chocolate strawberries from my Valentine's shoot earlier that day. The following morning we listened to old records on the vintage record player while enjoying the hotel's local Abita Roast coffee. Once we finally packed everything up, we regretted sending Blake home because the hotel doesn't have a bellhop. For most travelers that is no problem, but for someone like me who likes to bring half of her room with her…well, you know. Just picture three girls trying to push an over-stuffed dolly cart down the hall while juggling multiple bags and pairs of shoes in our hands. It was quite the scene, but we got a good laugh and even a workout! Haha!
Make sure to check out our behind-the-scenes video by Brooke Boyd of the Southern Hotel on my YouTube channel here–> Date Night at the Southern Hotel
Ox Lot 9 (985) 400-5663 | Southern Hotel – 428 Boston Street, Covington, LA 70433 (844) 866-1907
Thank you to Ox Lot 9, The Southern Hotel & Socy'all Media for sponsoring this post. All opinions are my own.