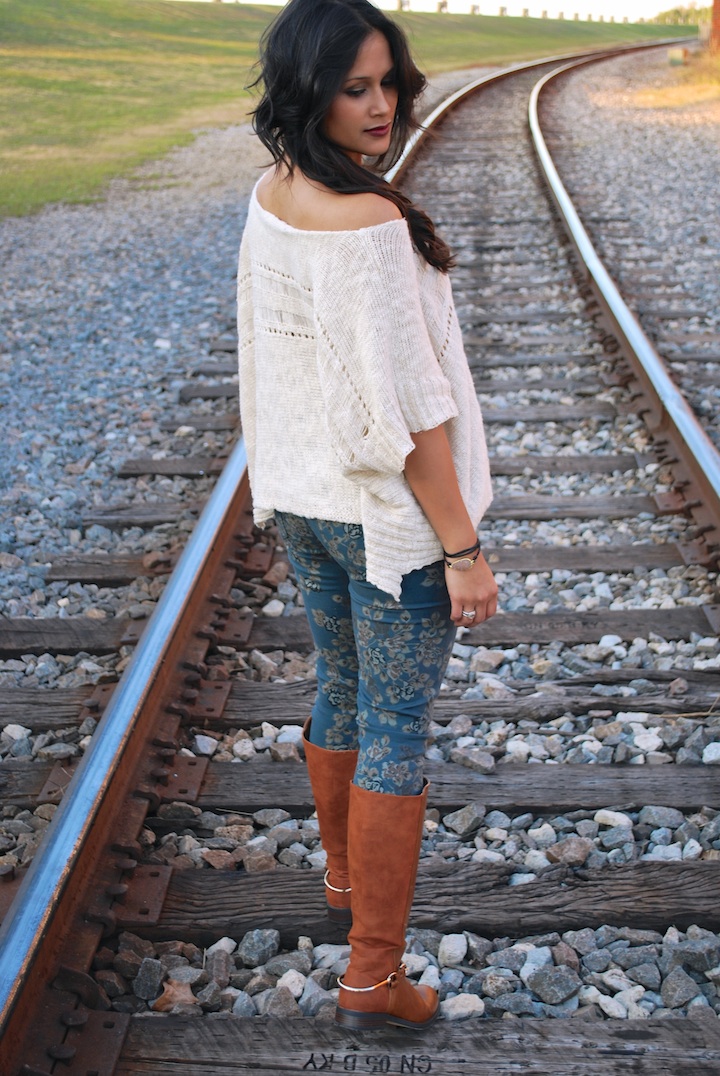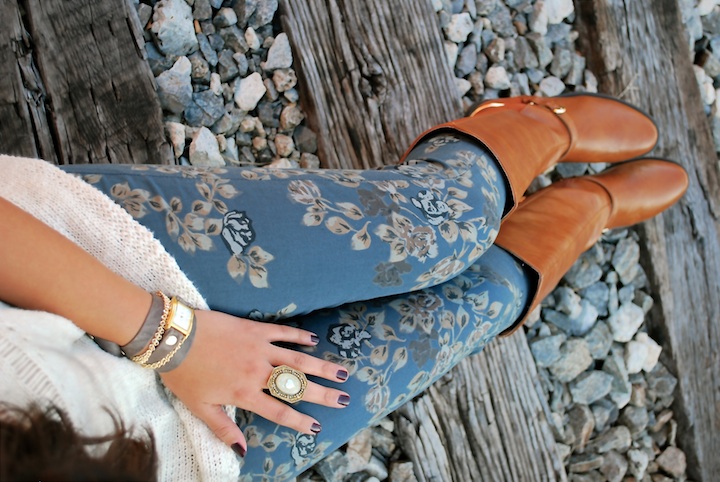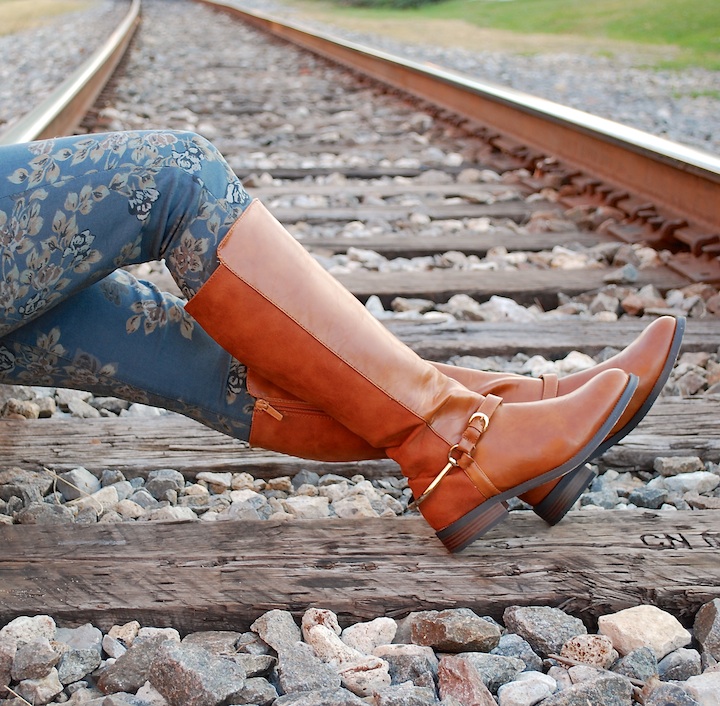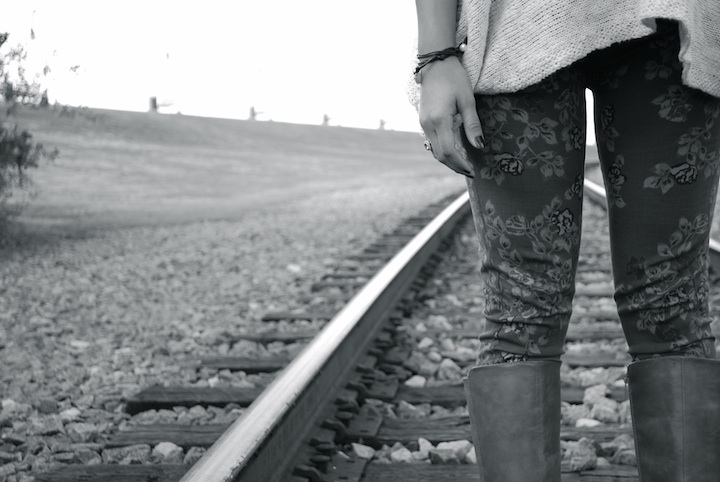 Photos by: Casey Scheib
Outfit: Citizens Rocket High Rise in Lead (Thank you to Love), Stampede Knee High Buckle Boots (Frock Candy), Sweater (old),
Jewelry:  La Mer Collections Wrap Watch (The Villa), Virgins Saints and Angels ring (Thank you to Park Lane), Natural Stone Wrap Bracelet (Thank you to Love)
Good Morning readers, I hope you all scored some great deals on Cyber Monday.  Speaking of Cyber Monday, did you get a chance to enter Haute Off The Rack's amazing giveaway with Frock Candy for a chance to win these beautiful equestrian style boots pictured above!  If not, you can still enter up until Sunday, December 2nd at 11:59 pm.  What do you think of the way I styled them here with the floral denim and off-the-shoulder sweater?  See Frock Candy Giveaway to see how I styled these boots in outfit number 1!
P.S. Click the ad below to enter the Frock Candy Giveaway for a chance to win a free pair of your favorite boots!