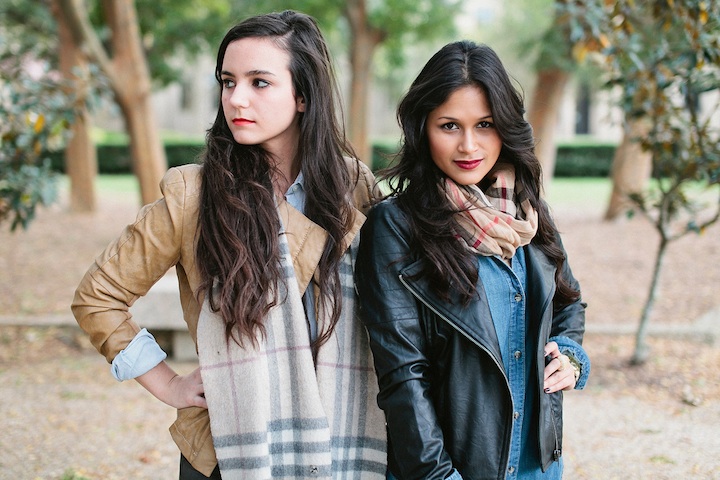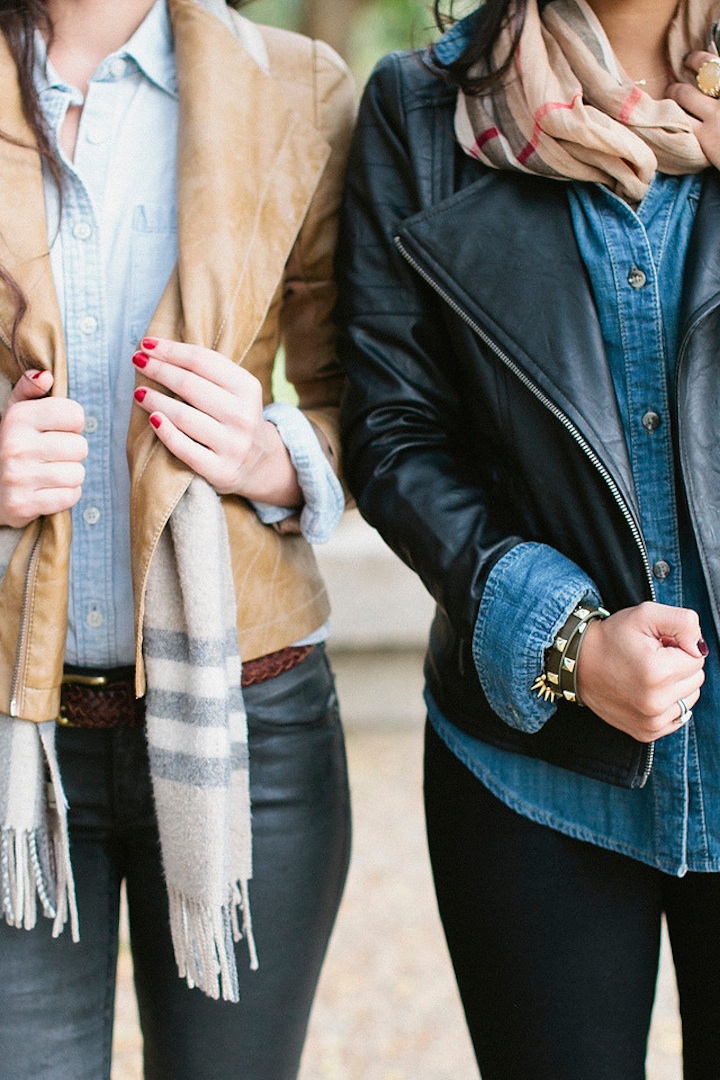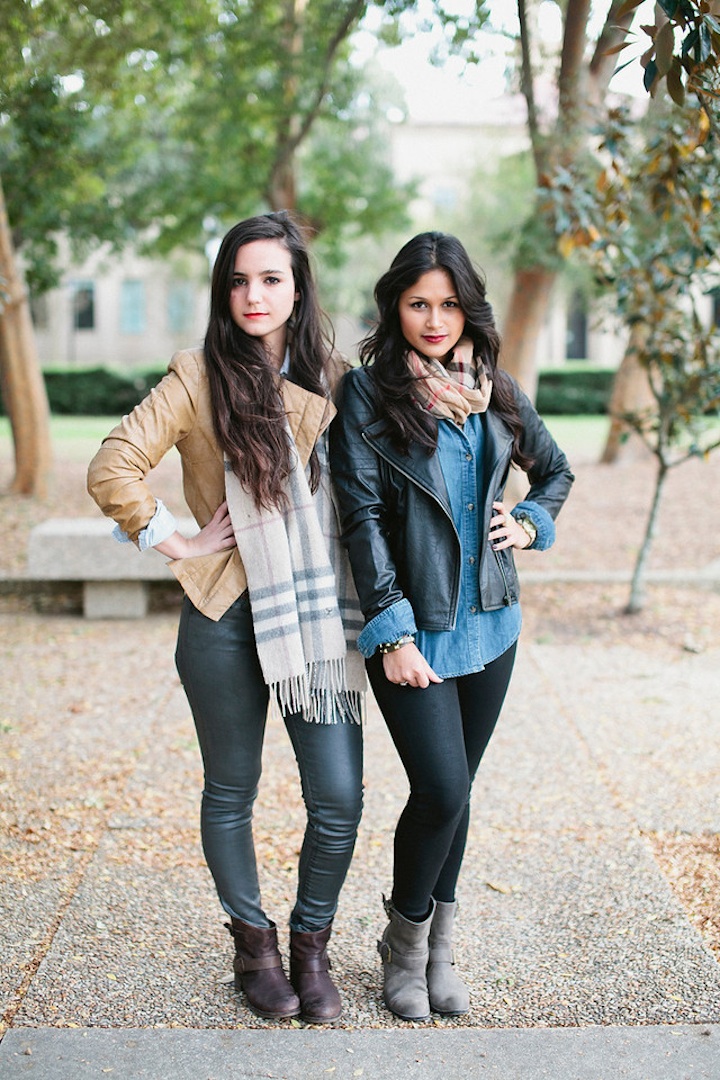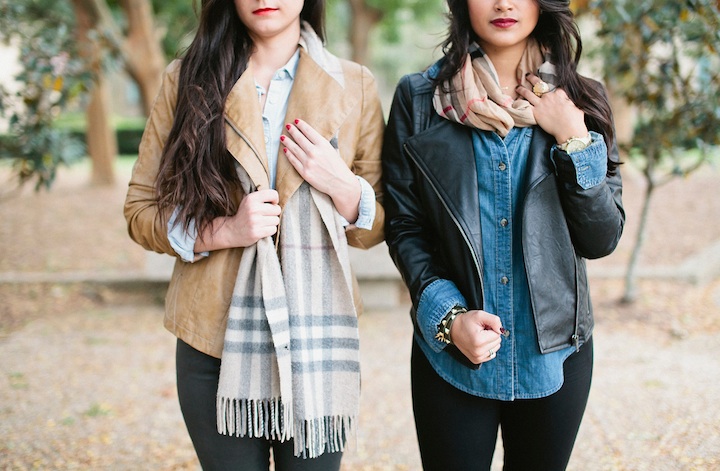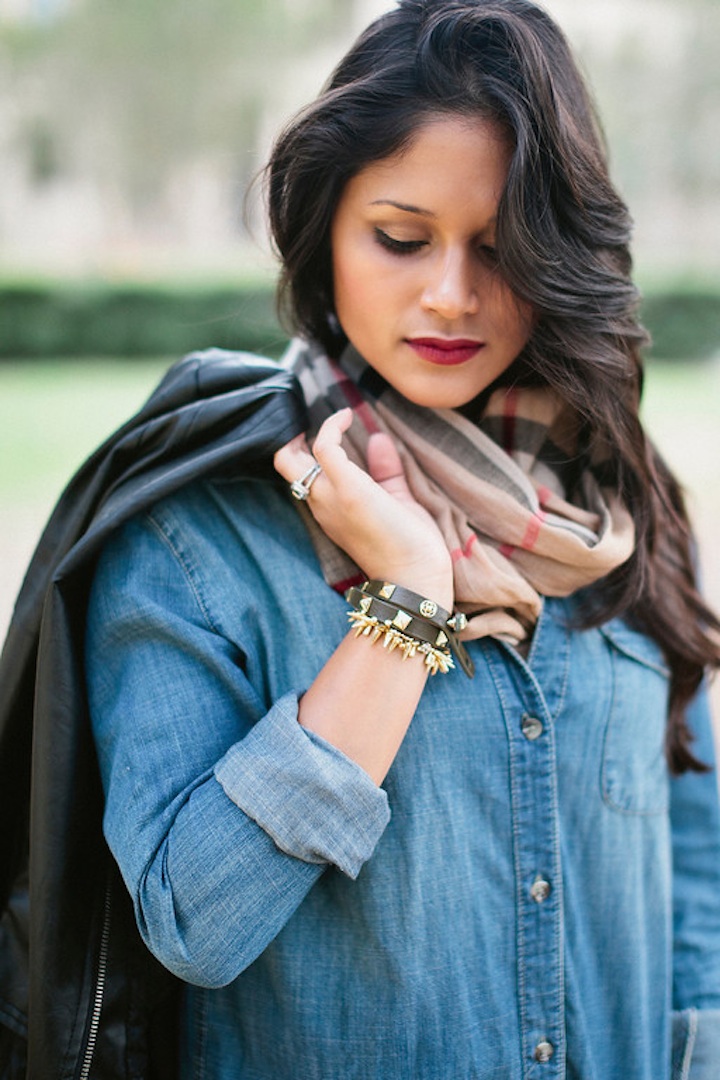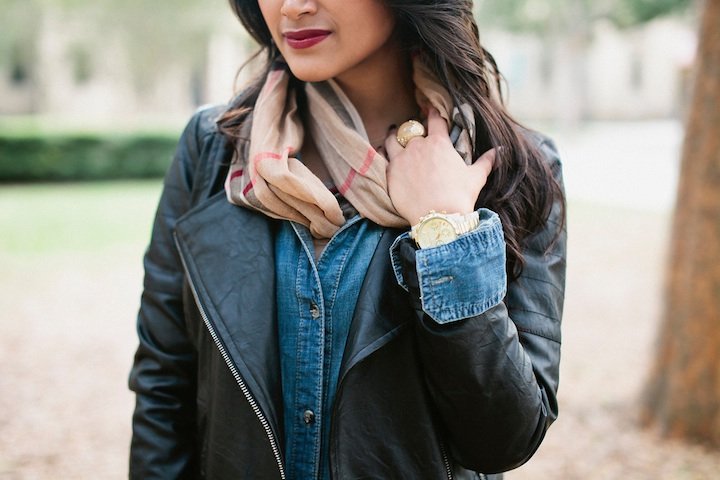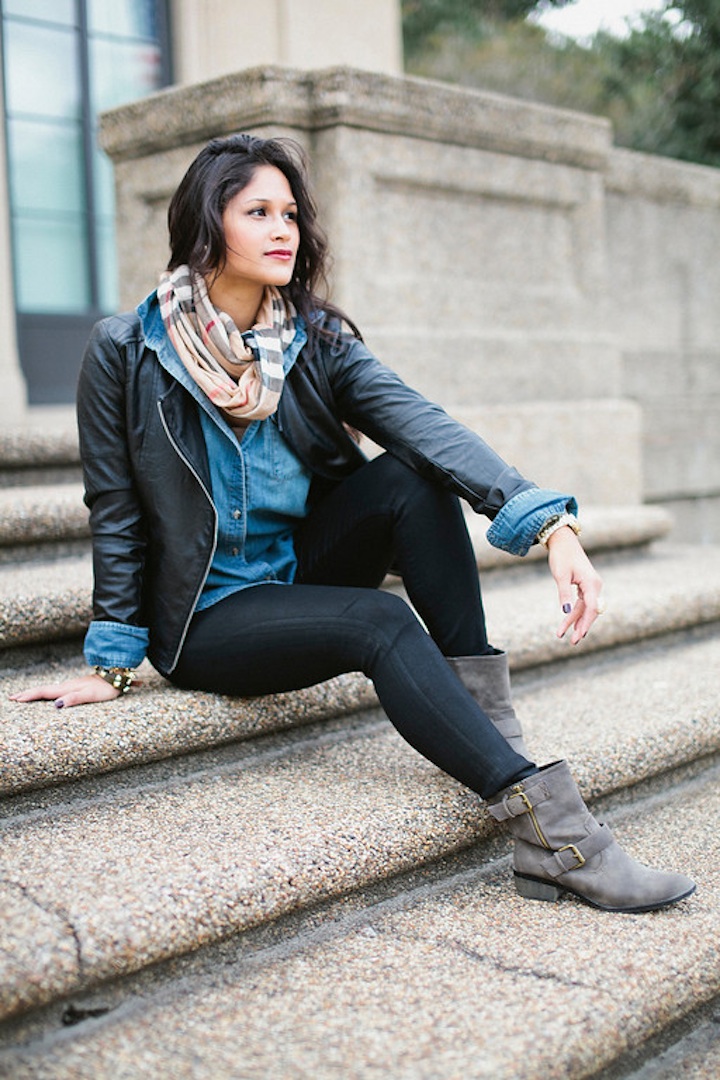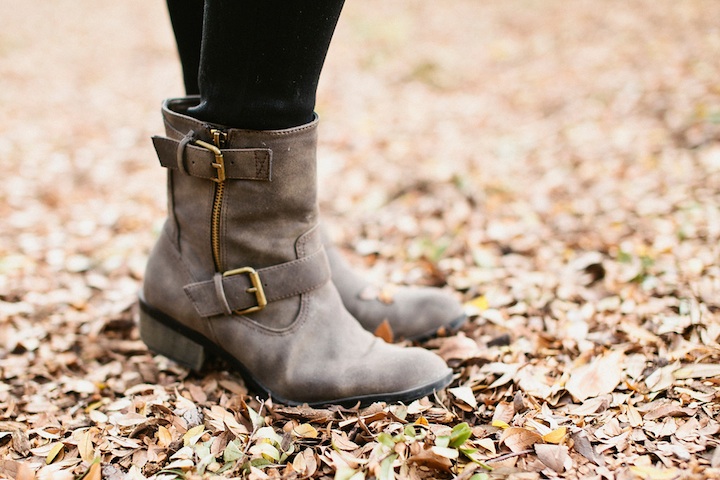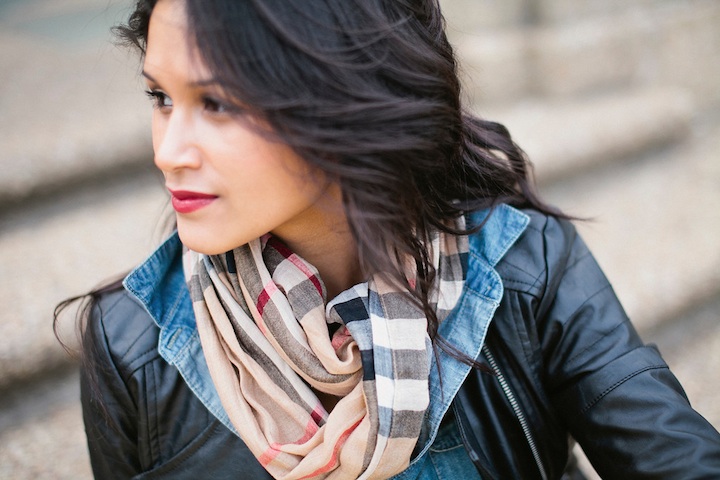 Photos by: Kristen Soileau Portrais
Outfit: Citizens Rocket Leatherette Skinnies (Love), BDG Denim Shirt (Urban Outfitters), Burberry Check Scarf (Saks), Black Leather Jacket (Urban Outfitters), Chinese Laundry Boots (Frock Candy),
Jewelry:  Michael Kors watch, Banana Republic ring, Renegade Cluster Bracelet (Stella & Dot), Pyramid Double Wrap Bracelet (Stella & Dot)
Good Morning readers, I'm so excited to finally share these photos with you from me and Abbey's style collaboration!  I know I told you that we were going to shoot together while we were in New York this past September, but Fashion Week kind of took over our schedules and set us back.  So I was thrilled when me and Abbey Brandon of District Dress Up  partnered up while she was in town. We had so much fun photographing each other's outfits and combining our own styles to collaborate a few outfits together for our readers.  It was a pleasure working with Abbey, and after we went through my entire closet and emptied all of her suitcases, I think we came up the perfect looks to best represent District Dress Up and Haute Off The Rack.  I hope you enjoy! Comment and let us know what you think! We'd love to hear from you!  Also, make sure to check out District Dress Up this evening to see more of Abbey's outfit!
P.S. Click the ad below to enter the Frock Candy Giveaway for a chance to win a free pair of your favorite boots!
Have a great day!