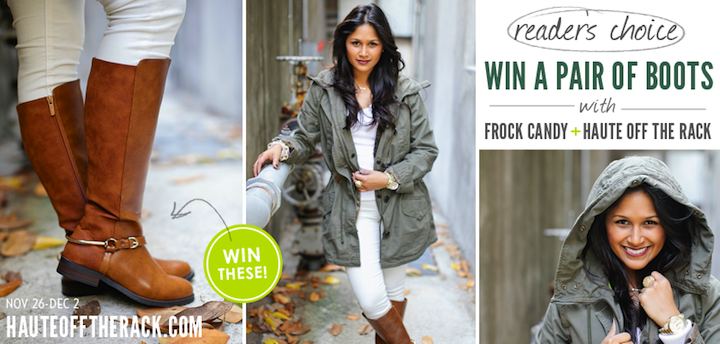 Enter the Frock Candy Giveaway (www.Frockcandy.com) for a chance to win your favorite pair of boots including the Stampede Knee High Buckle boots pictured above!
Here is how to ENTER:
**1) Like Frock Candy on Facebook (here)
or follow @frockcandy on Twitter (here)**
**2) Like Haute Off The Rack on Facebook (here)
or follow @hauteofftherack on Instagram (here) or Twitter (here)**
**3) And most important:  PLEASE leave your NAME and EMAIL in a comment on this post so I can contact you if you are to win!  The winner will be announced on Monday, December 3rd**
**Please enter the giveaway by Sunday, December 2nd at 11:59 pm.**
Also, you must complete all 3 steps to qualify to win the boots of your choice.  If you do not have a Facebook, you can still qualify for the giveaway by subscribing to Haute Off The Rack on the left-hand side of my page below the social media icons!   Just make sure to let me know in your comment!
Please email me at Jenn.hauteofftherack@gmail.com for any further questions.
 Below are more images of these gorgeous equestrian style boots!  Make sure to check back to Haute Off The Rack throughout the week to see all of the different ways that I styled them!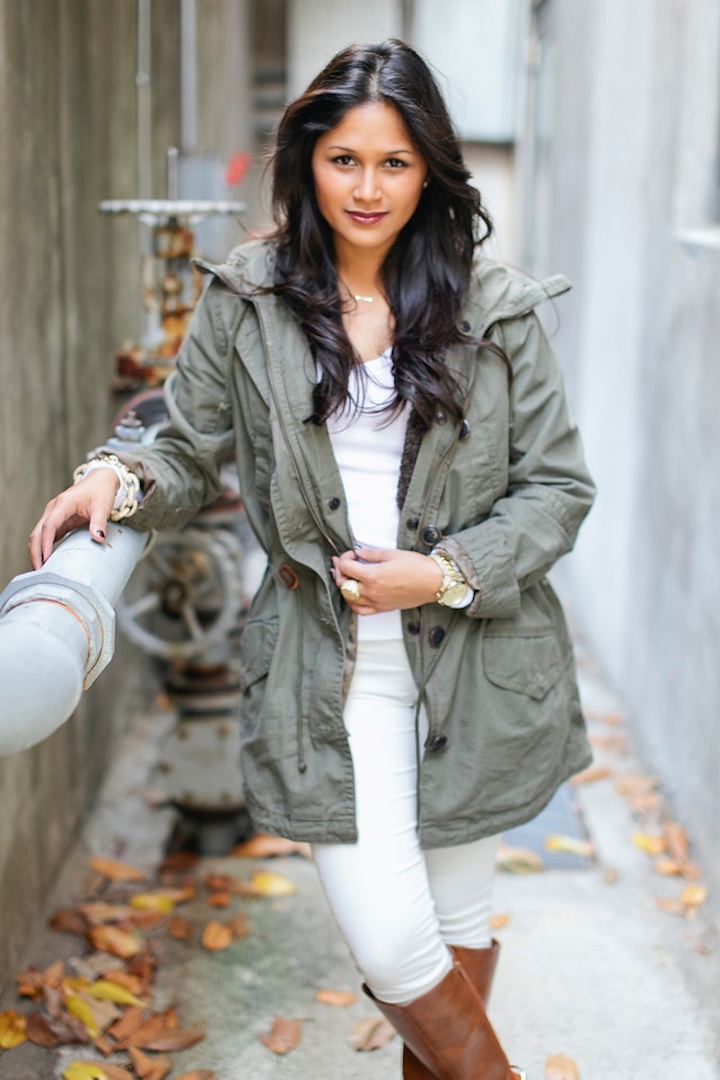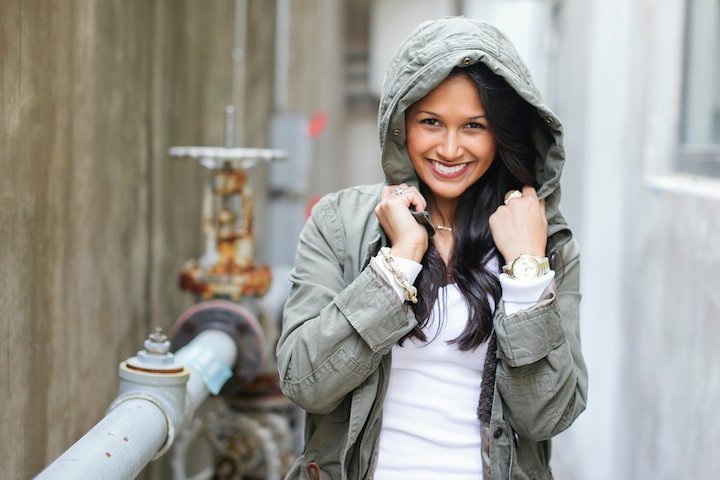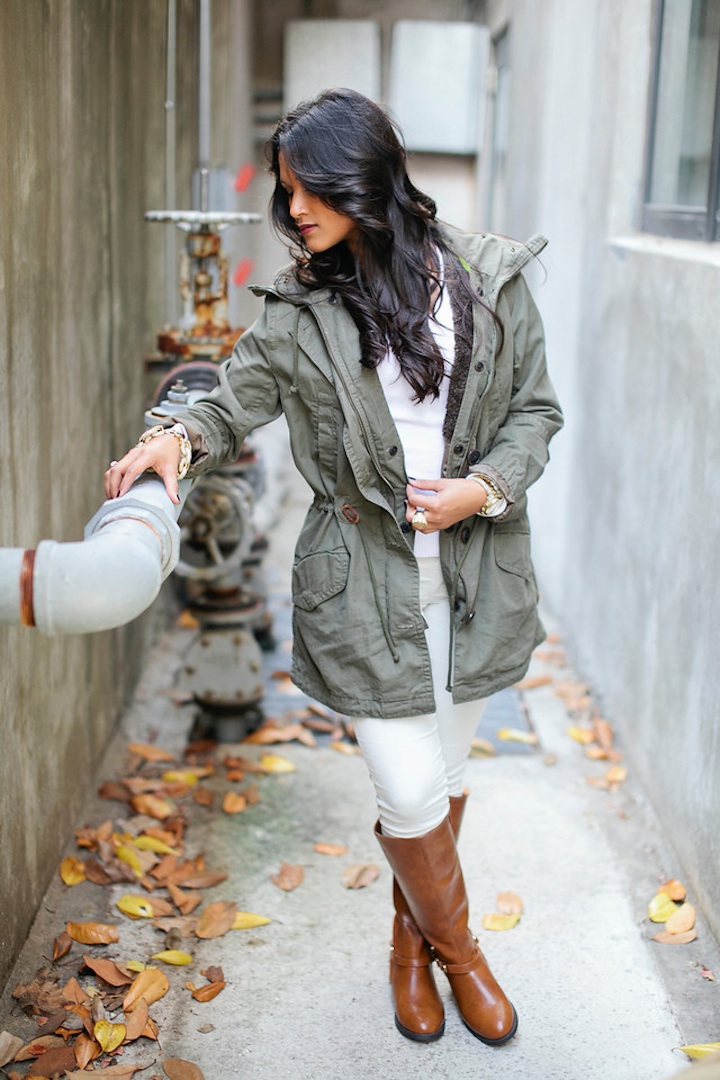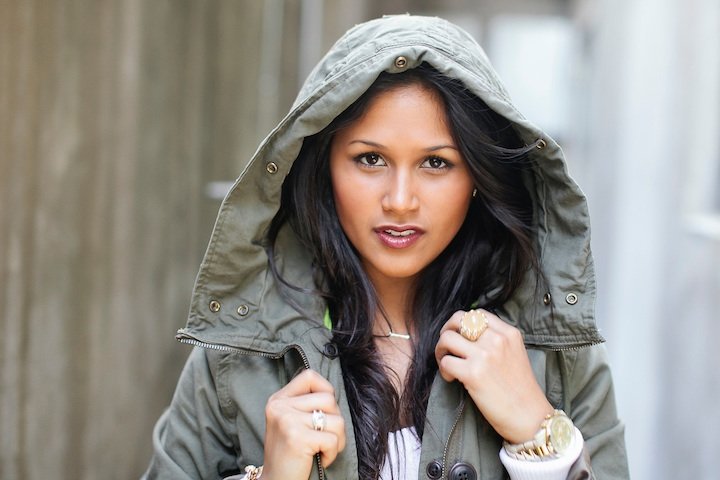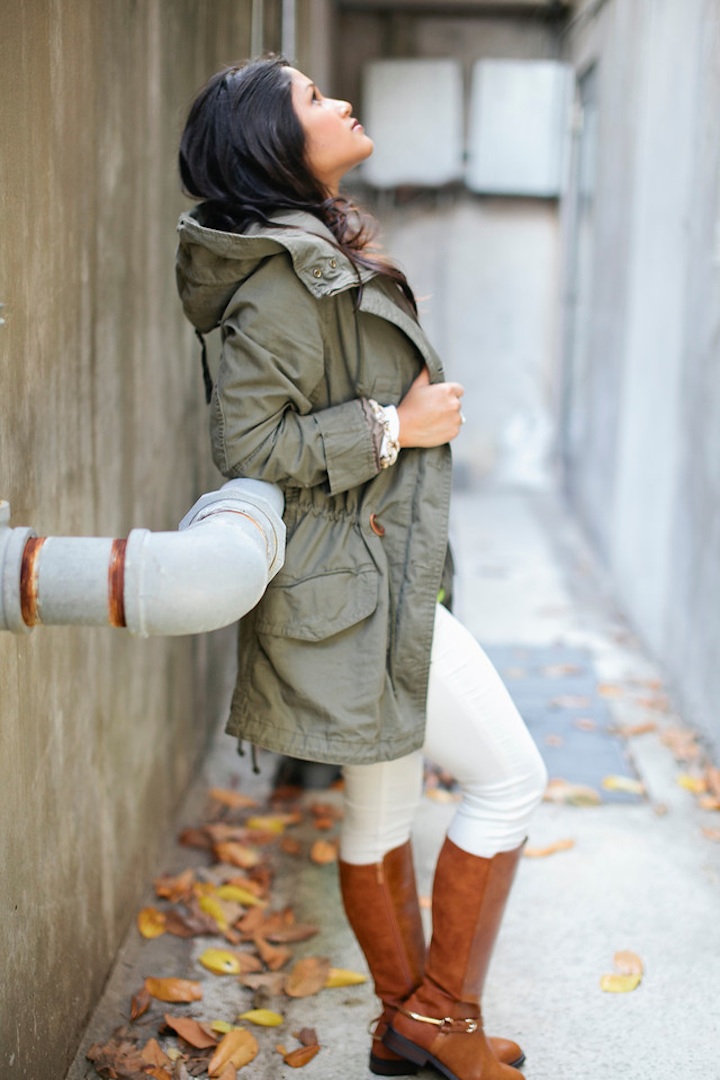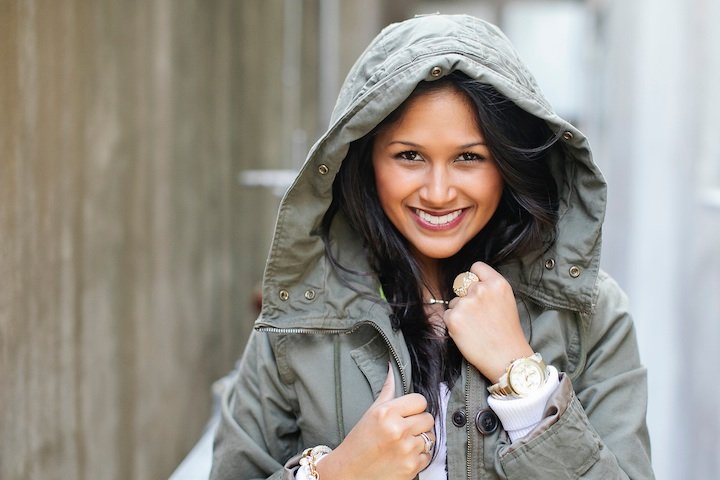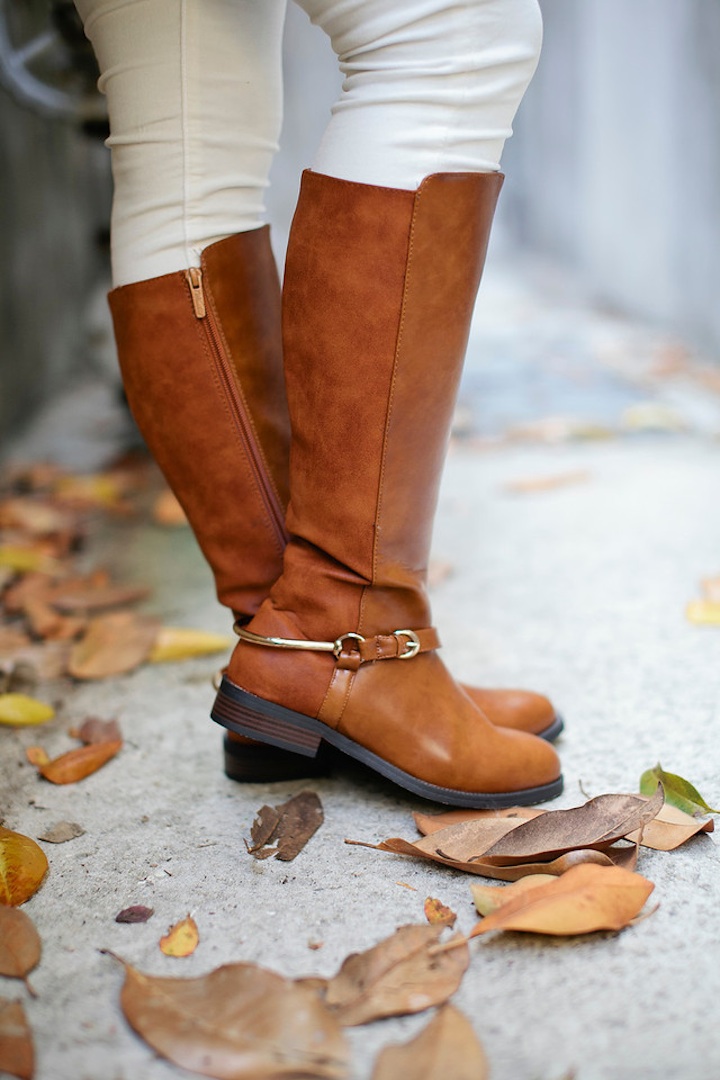 Photos by: Kristen Soileau Portaits
Outfit: Fur Twill Parka (Gap) <–30% OFF today for Cyber Monday!!,
The Velvet Legging in Ecru c/o (Thank you to AG Jeans)<–25% OFF today for Cyber Monday using code: MON25,
Stampede Knee High Buckle Boots <–20%-15% OFF for Cyber Monday! (Frock Candy)
Jewelry: Michael Kors watch, Banana Republic ring, Pave Link Bracelet (J. Crew)
Good Morning readers, I hope you all had a wonderful Thanksgiving holiday. I thoroughly enjoyed my vacation time from work and spending time with my boyfriend, friends and family.  I even scored a little treat for myself on Black Friday!  Speaking of Black Friday, If you missed out, no worries because today is Cyber Monday so you can still save on some amazing online deals! Check Friday's post (here) for some continued Black Friday/Cyber Monday deals!
About the outfit: Did you notice that that I incorporated all white into a Fall outfit breaking the "Don't wear white after Labor Day" rule!  I thought it helped balance out the rugged look of the twill parka from Gap. Plus I love how it focuses all of your attention on these amazing equestrian style boots. Speaking of the twill parka, what do you think?  I think it's great for adding a little bit of edge to simple outfits! And not only is it on trend, but it also keeps you warm and toasty with a plush removable lining and a detachable fur hood.
P.S.  For extra entries in the Frock Candy drawing, mention/tag @HauteoOffTheRack or @Frockcandy on your Facebook or Twitter telling us which pair of boots is your favorite! OR by simply clicking the Facebook Like or Share button on this post!  Good Luck!