Hi everyone, I hope you all enjoyed the weekend. I had a blast celebrating my 27th birthday with all of my friends at our new house. Still can't believe I'm 27 though. Time really flies in your twenties! Right?
Anyway, today I'm talking about the one shoe that always "sneaks" back every season. In case you didn't catch my hint, I'm referring to sneakers. Not just any pair of sneakers though…I am speaking on behalf of the "slip-on" sneaker. The second I added a pair to my wardrobe, I knew there was no turning back. They're always my go-to when traveling or running out the door on a moments notice. Slip-on sneakers are a no-brainer for girls on-the-go. However, there is one partictuar pair that I get every season in a new color or texture because I truly love them that much. I'm sure you've seen me wearing them in almost every travel outfit picture: The Somers Sneakers by Sofft Shoes.  I especially love the tan color because it goes with everything.
Scroll through this post to see how I styled the new Fall Somers III in whiskey. Also be sure to head over to my IG (@hauteofftherack) at 2 pm CST for a chance to WIN a pair for yourself!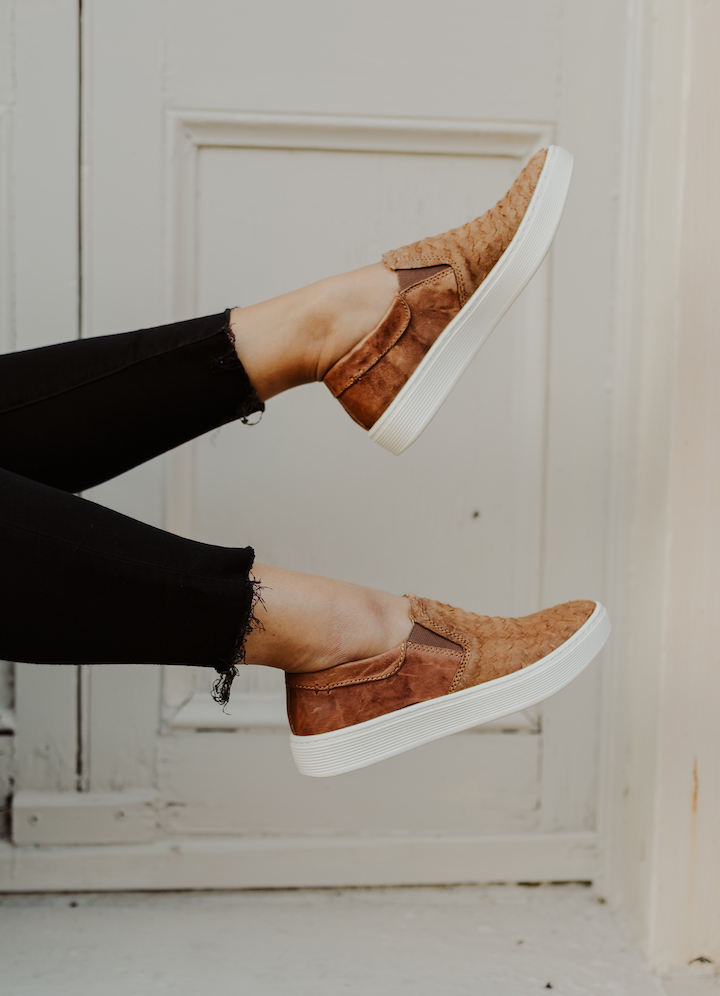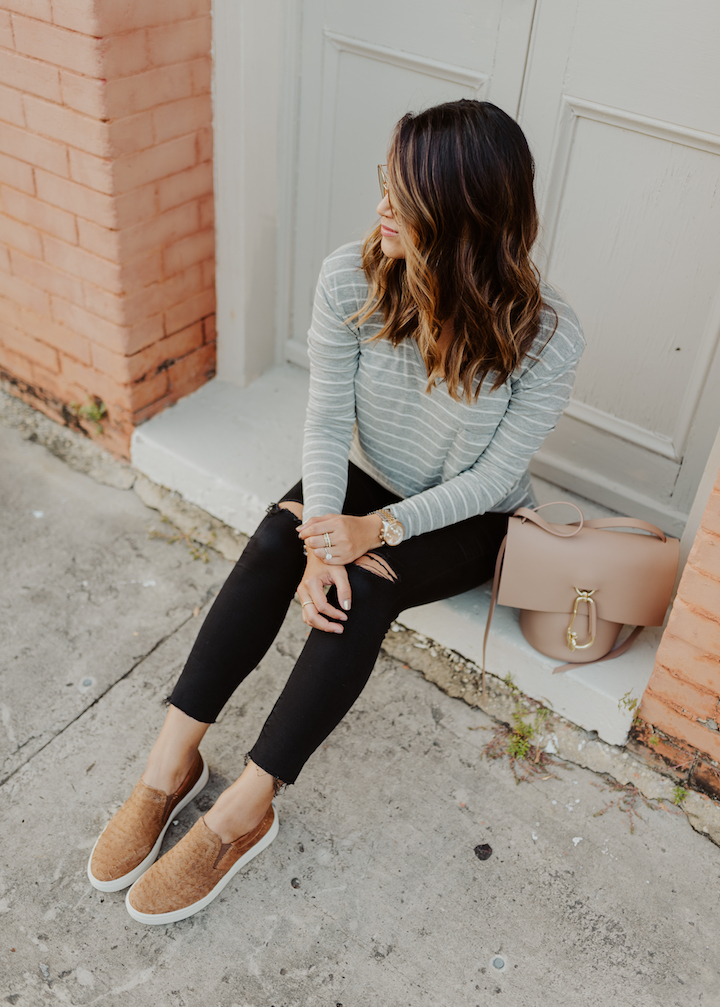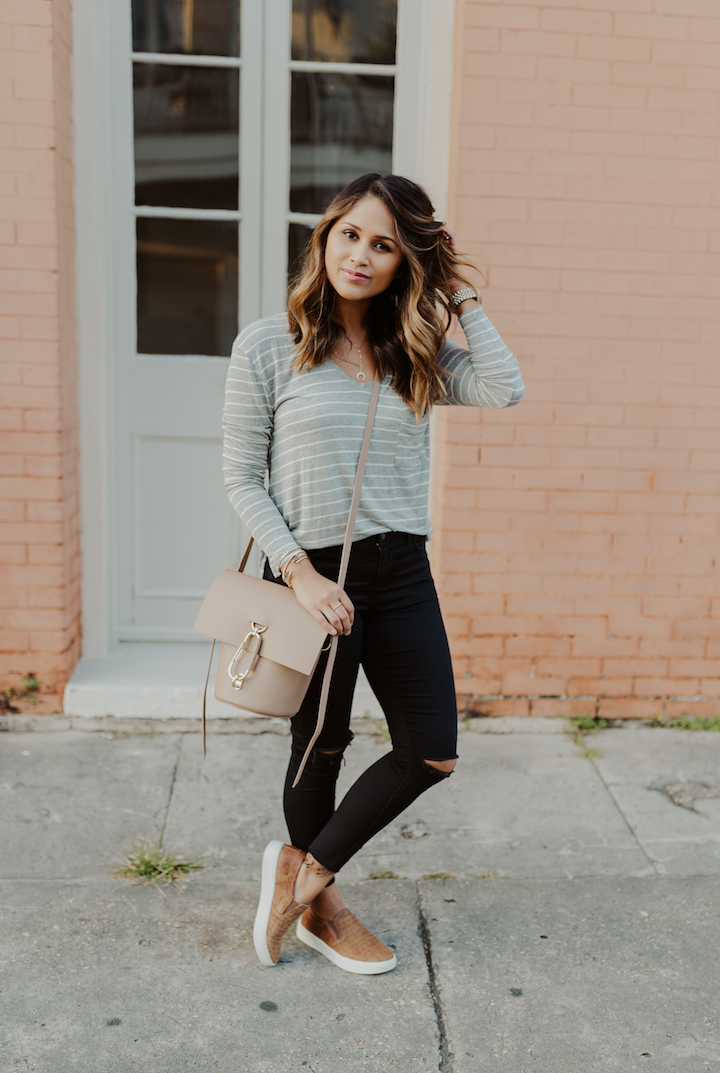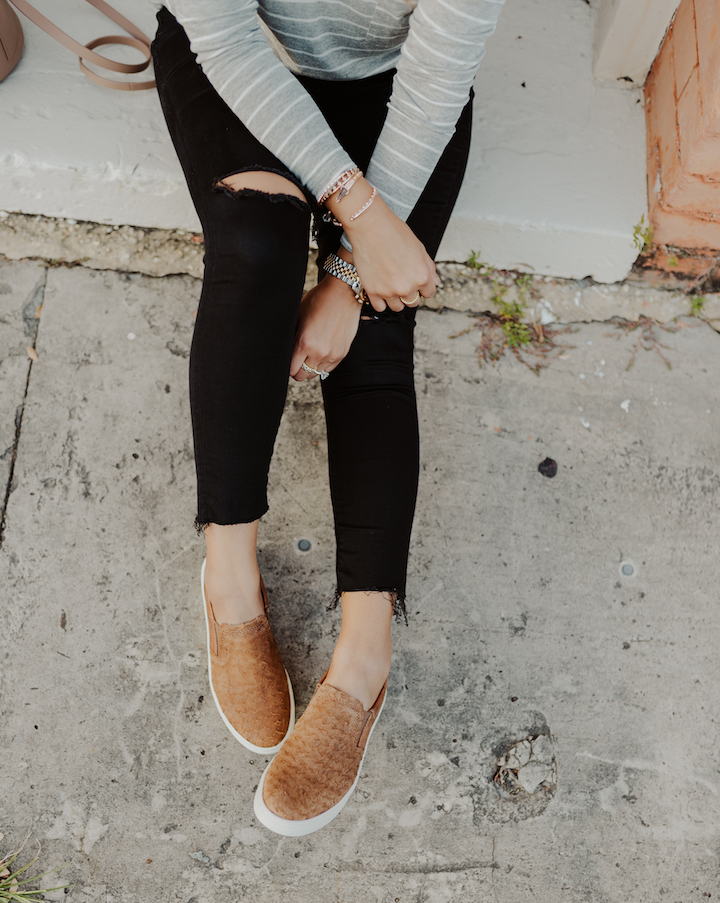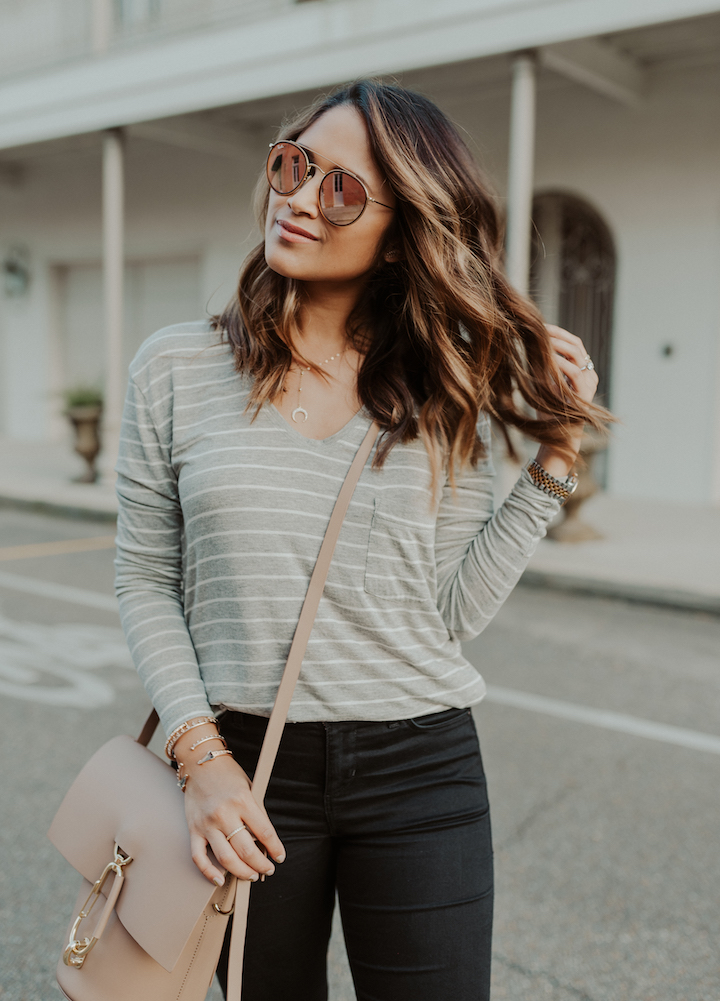 | Shop This Look |

Outfit: Somers Slip-on Sneakers c/o Sofft Shoes | Black Skinny Jeans | Grey Striped Top | Zac Zac Posen Belay Crossbody Bag | Ray-Ban Round Sunglasses 
About my jeans: I am wearing the same exact black skinny jeans that I linked to. However, you'll notice that the hem is different because I cut and tapered mine. I am only about 5 ft so I alter everything and in this case, I decided to cut my jeans for a cool raw hem.
Photos by: Aperture Photos 
This post is in partnership with Sofft Shoes, a brand I love. All opinions and selections here are my own. Thank you for supporting the affiliate posts who make this blog possible.