Hi everyone, as most of you know, Blake and I recently moved into our new house last week and I've of course already starting decorating. So today I thought I would give you a sneak peek into my new home featuring two of my favorite little nooks.
| Shop Comfort Booties Under $100 |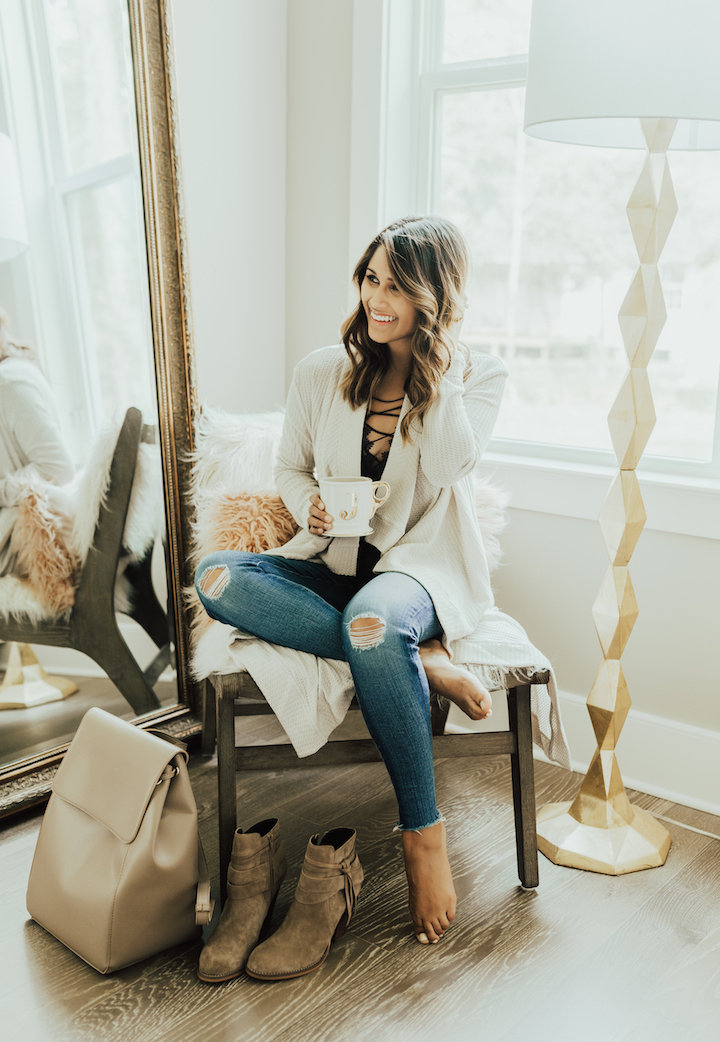 I have always wanted a cozy little corner nook in my bedroom where I could place a comfy chair and  floor lamp. However, I've never owned a room with enough space to fit a chair so I'm super excited to have this sweet spot to sit in and drink my coffee in the morning before putting on my shoes to head out the door.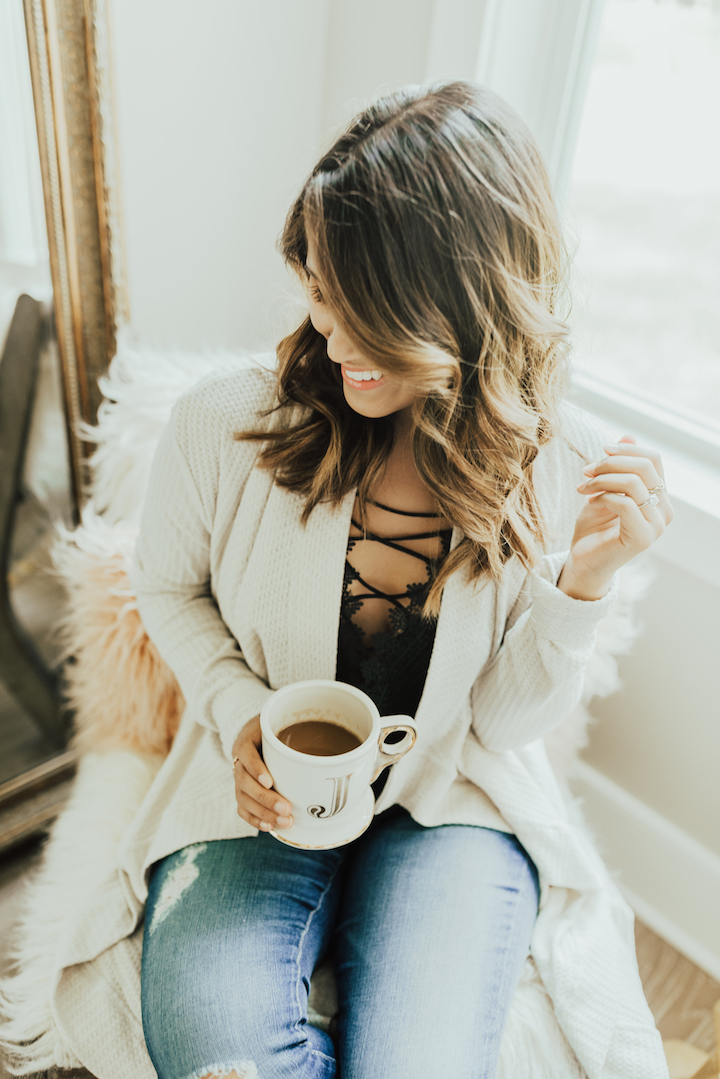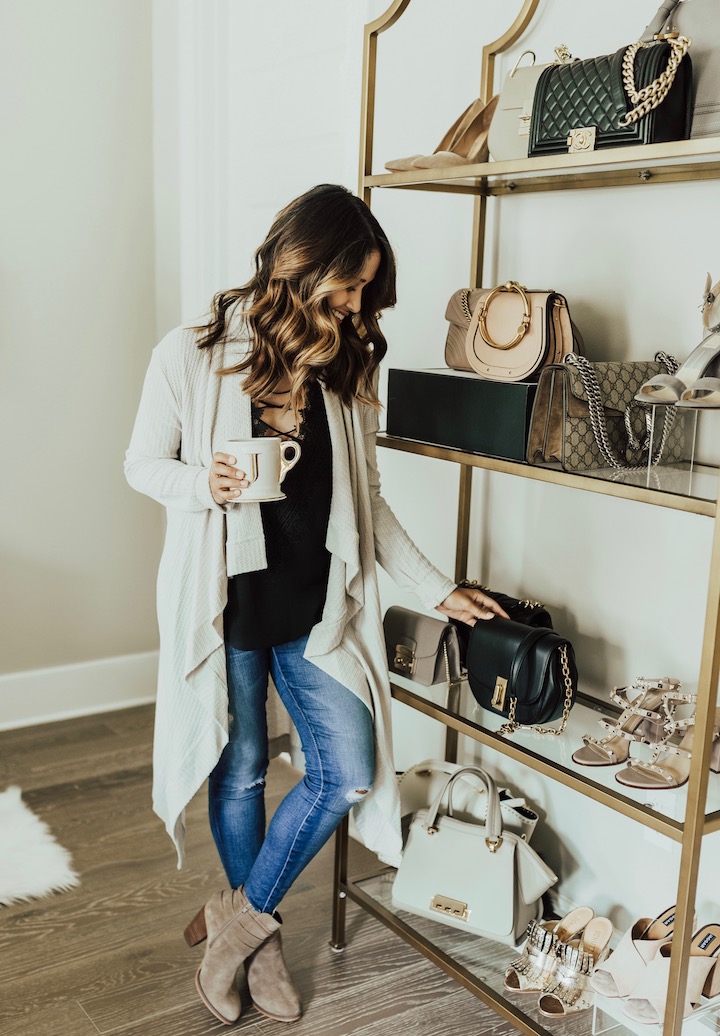 In our old house, I had to stack all of my handbags on top of each other and my shoes pretty much covered the floor so I'm sure you can imagine how much I'm enjoying this tall display shelf where I can admire all of my pretties. You can find this tall gold book case available here!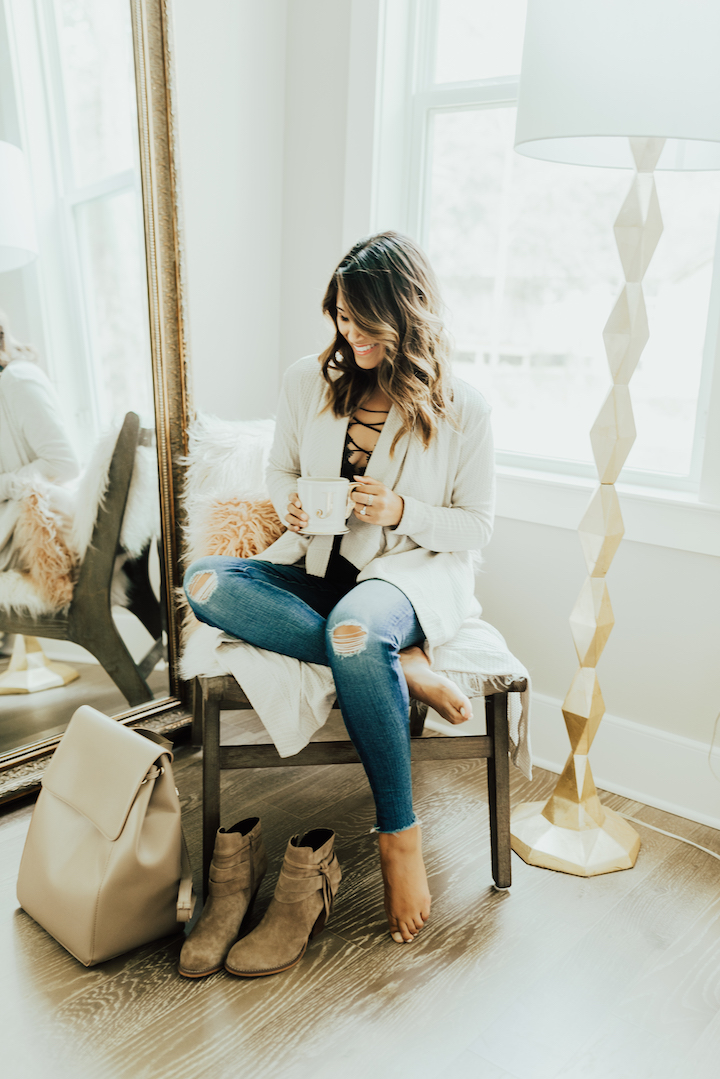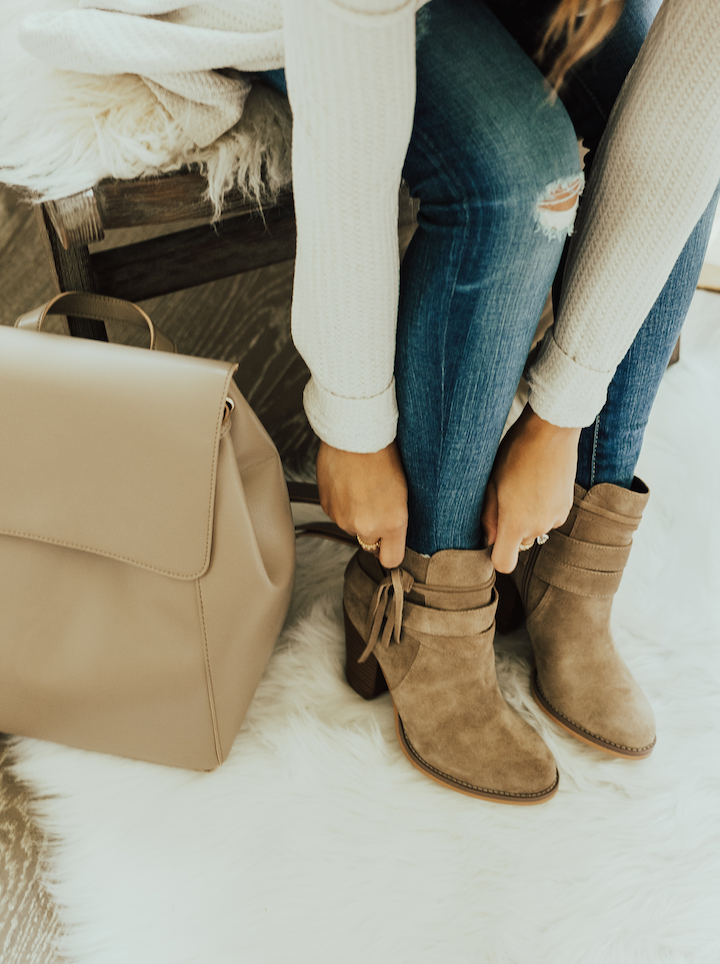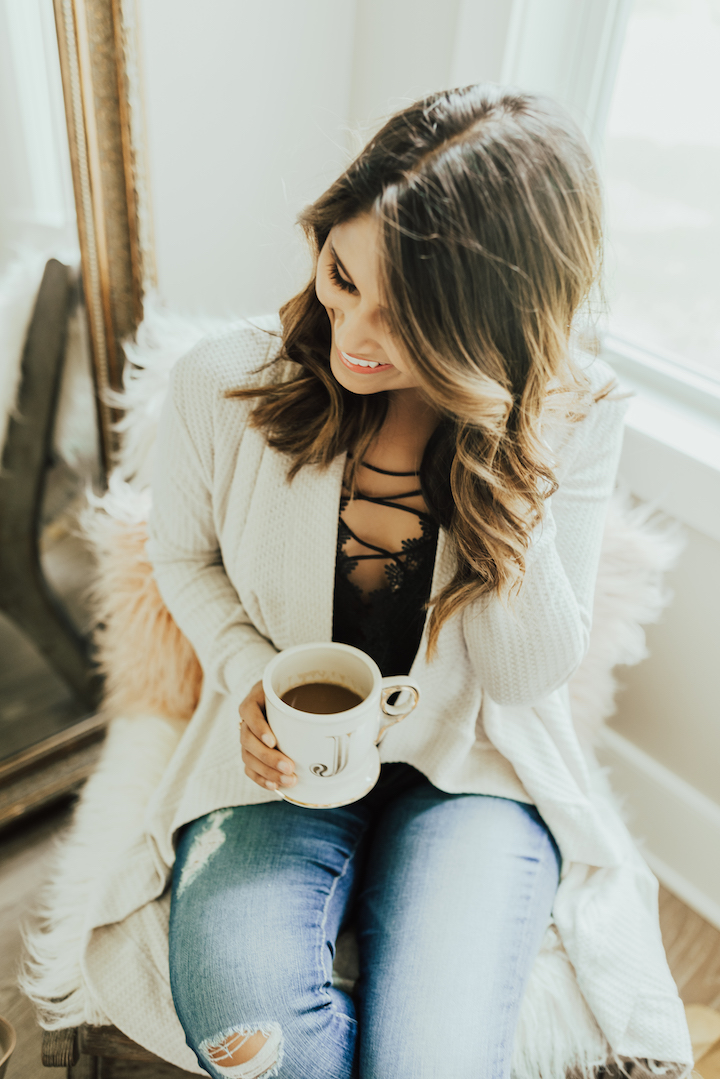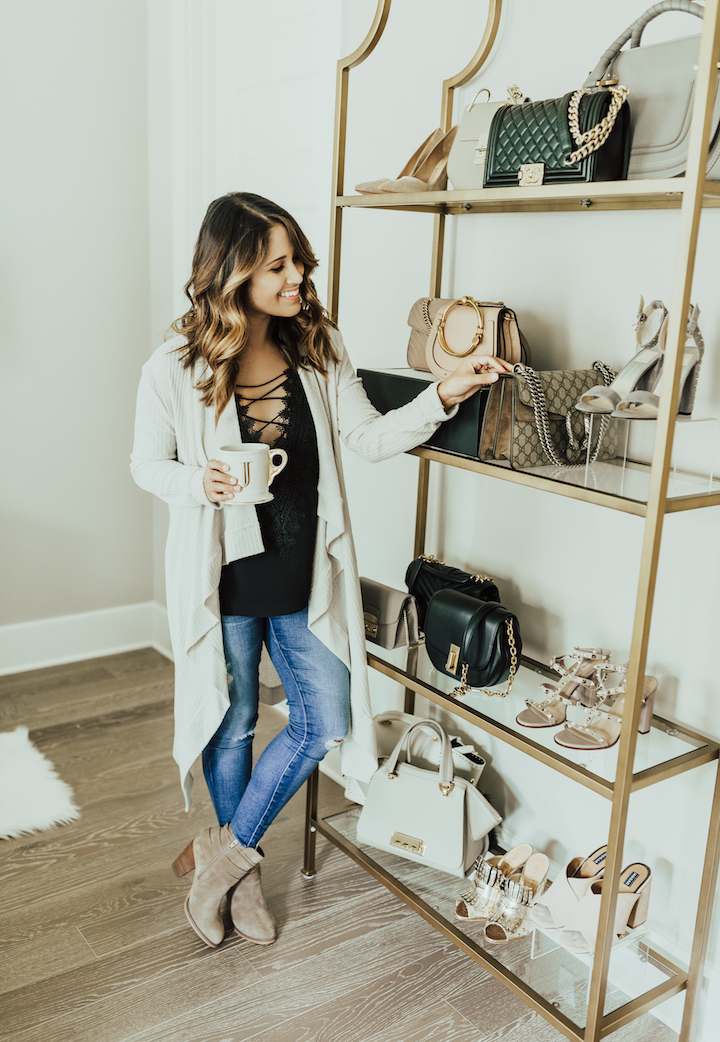 | Shop This Look |

Outfit: Rumi Booties & Nude Backpack c/o Sole Society| AG Jeans (also available here) — wearing sz 25 | Strappy Tank | Open Cardigan |
Photos by: Aperture Photos 
This post is in partnership with Sole Society, a brand I love. All opinions and selections here are my own. Thank you for supporting the affiliate posts who make this blog possible.