Hi everyone, I hope you all had a beautiful Labor Day Weekend. Today I'm finally sharing my MacKenzie-Childs Home Decor HQ Trip recap. I know it's been a while since I've posted, but that is because we've been moving into our new house and if you follow me on Instagram then I'm sure you've seen all of my MacKenzie-Childs pieces covering my kitchen. I'm a new fan of the brand after getting to visit their headquarters in upstate New York. We had the pleasure of staying at the charming E.B. Morgan House, one of the Inns of Aurora, which is right down the street from the MC Campus and Farmhouse.
Scroll through this post to learn more about my trip along with my top favorite pieces from MacKenzie-Childs that I currently have in my own home.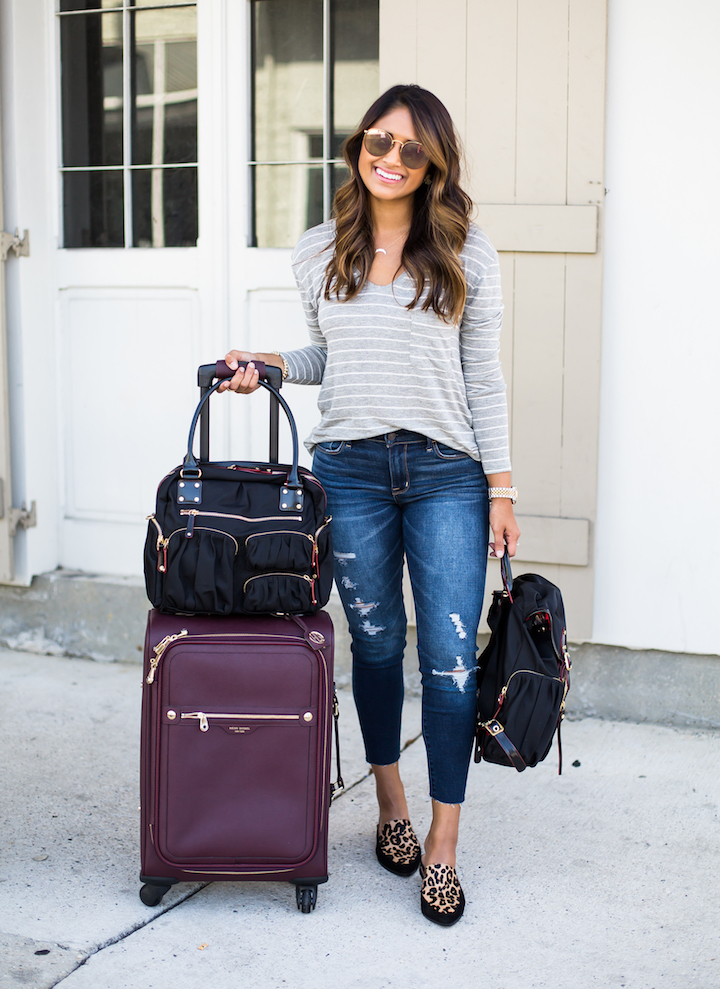 | Shop My Travel Look |
Outfit: Cropped Jeans | Leopard Loafers (similar here) | Striped Tee | Ray-Ban 51mm Sunglasses | Marlena Backpack & Frankie Travel Bag c/o MZ Wallace |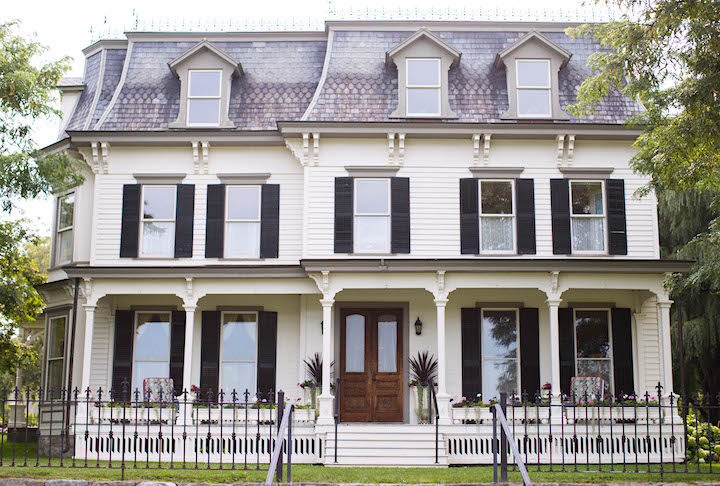 How beautiful is the MacKenzie-Childs farmhouse? Every room is decked out with MC prints from the floors and wall paper to the kitchen and the bathrooms.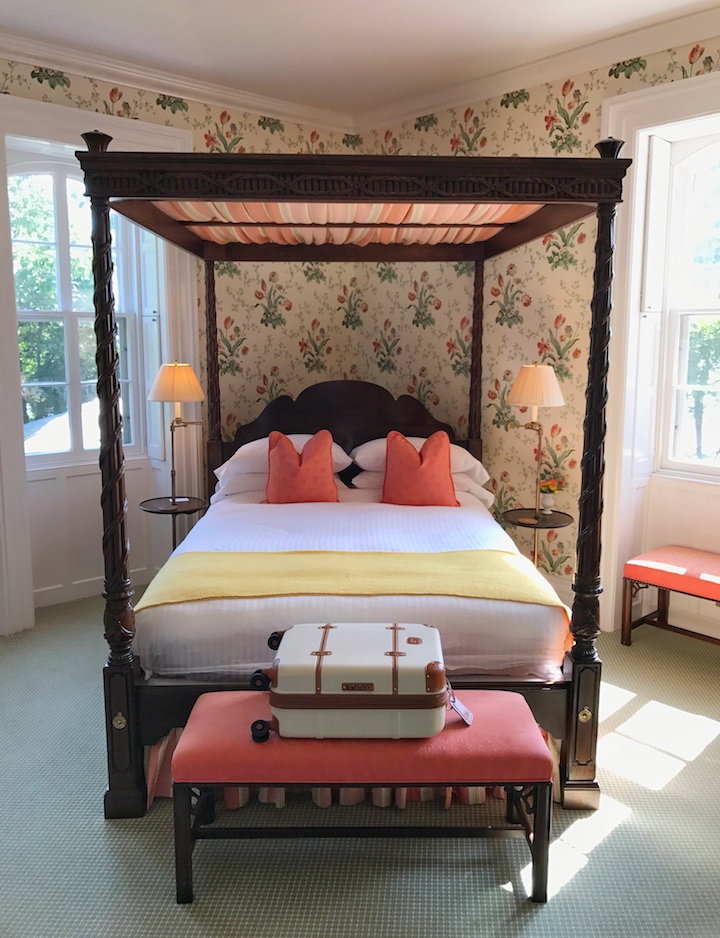 I loved staying at the EB Morgan House. This was my adorable room, which overlooked the beautiful finger lakes of Aurora.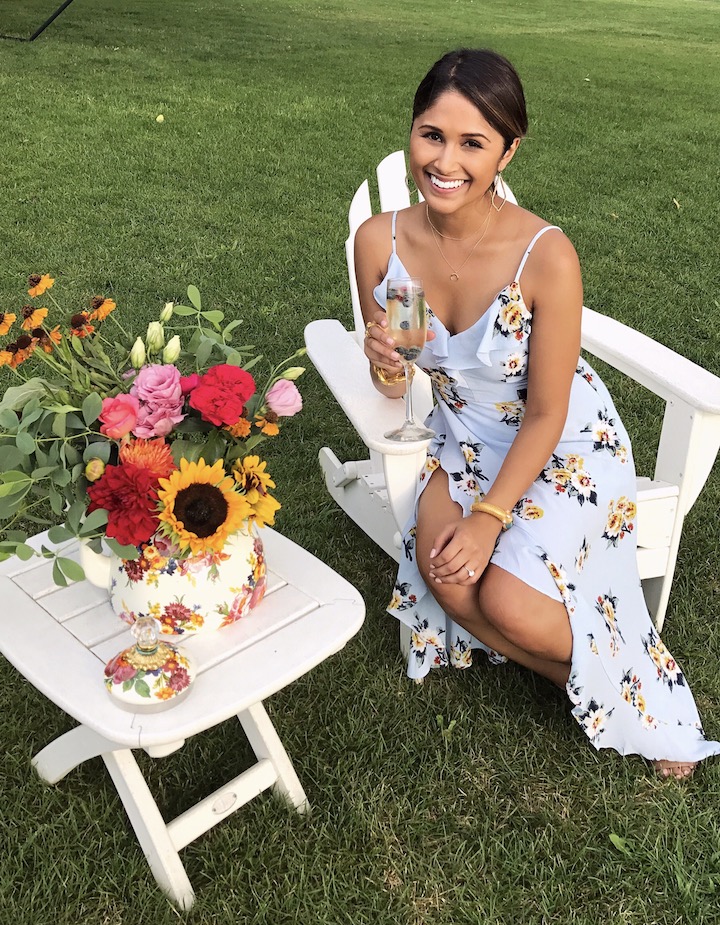 On our first night in Aurora, we all attended a floral arranging class given by the most talented local florist. She taught us all the secret ins and outs of putting together the most "imperfect" flower arrangement for your home. The coolest part is that we all used different MacKenzie-Childs vessels for arrangements and placed them around the EB Morgan house to enjoy during our stay.  This was definitely one of my favorite activities because I never knew that chicken wire was used to keep the flowers in place and it felt so good to challenge my creativity while winding down at the same time.
| Shop My Favorite Pieces from the Flower Market Collection |

 | Shop My Favorite Pieces from the Courtly Check Collection |

 | Shop My Favorite Pieces from the Morning Glory Collection |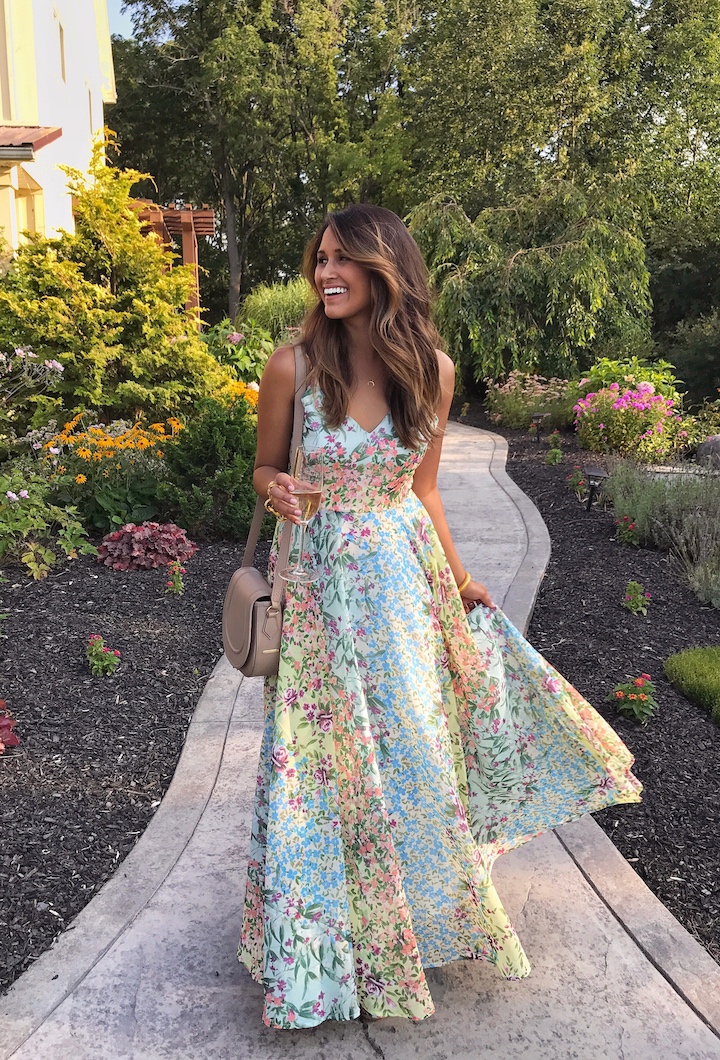 | Shop This Look |
Outfit: Yumi Kim Garden Song Maxi Dress (also available here)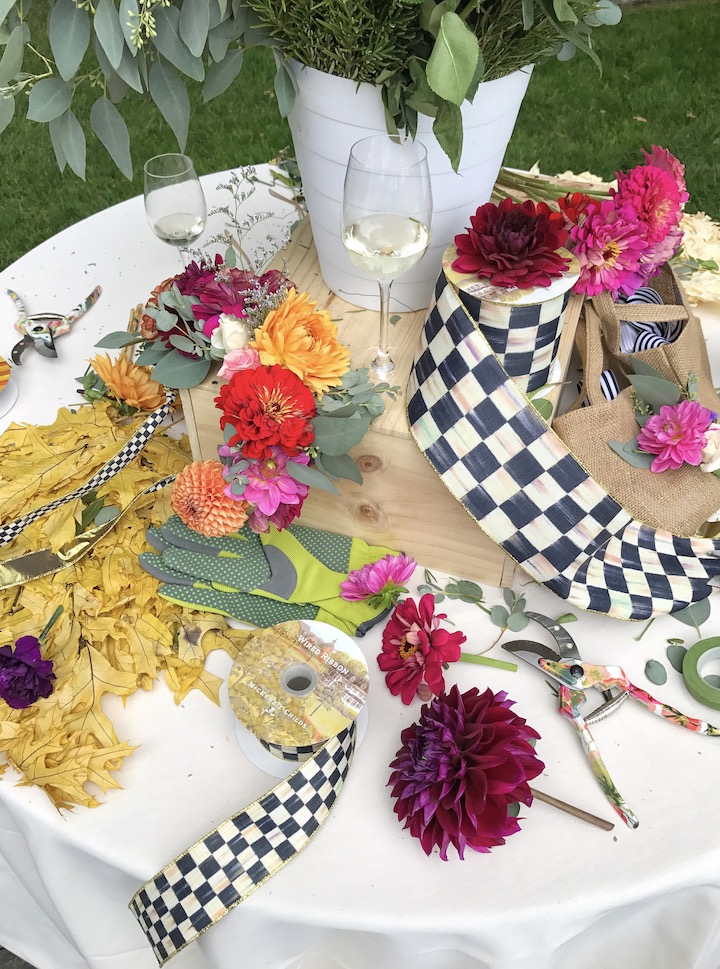 | Shop My Favorites Pieces from the Parchment Check Collection |

Two of my other favorite activities during the trip included a flower crown class and getting to make and paint our own ceramic mugs, which you'll soon see me drinking out of in my new home.
When it came to meals, the MacKenzie-Childs team did not disappoint. Every lunch and dinner had its own theme with the most beautiful table setting. I know we all left this trip feeling inspired and excited to decorate our own homes with MC pieces.
As for my personal favorite collection, I think that would be a toss up between Courtly Check and Morning Glory. Not to say that I didn't order quite a few items from the Flower Market and Parchment Check collections. What is your favorite MacKenzie-Childs collection?
Stay tuned to see my all time favorite kitchen and decor pieces from MC in upcoming posts!
Meet the other bloggers and their favorite MacKenzie-Childs picks here!
This post is in partnership with MacKenzie-Childs, a brand I love. All opinions and selections here are my own. Thank you for supporting the affiliate posts who make this blog possible.