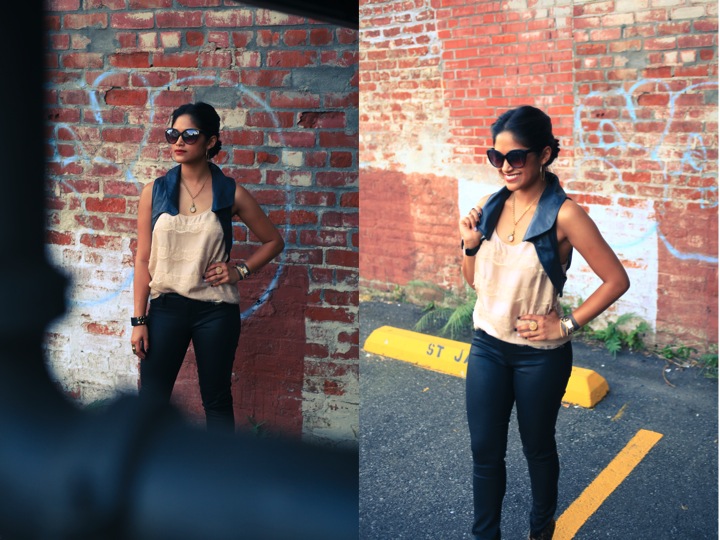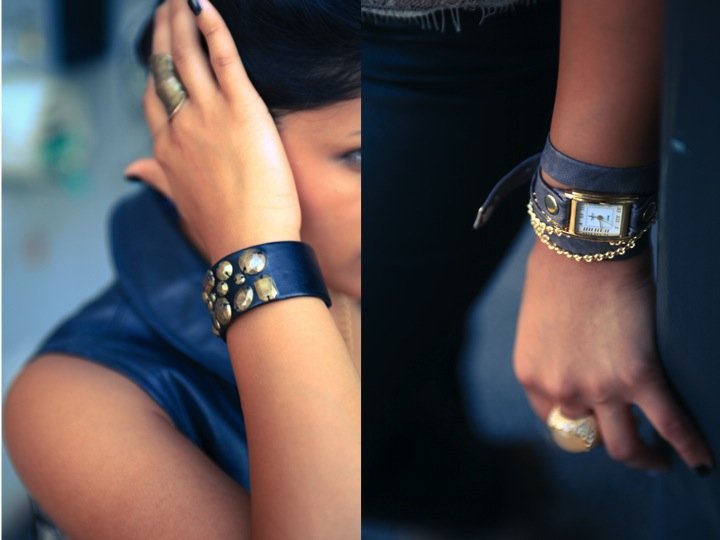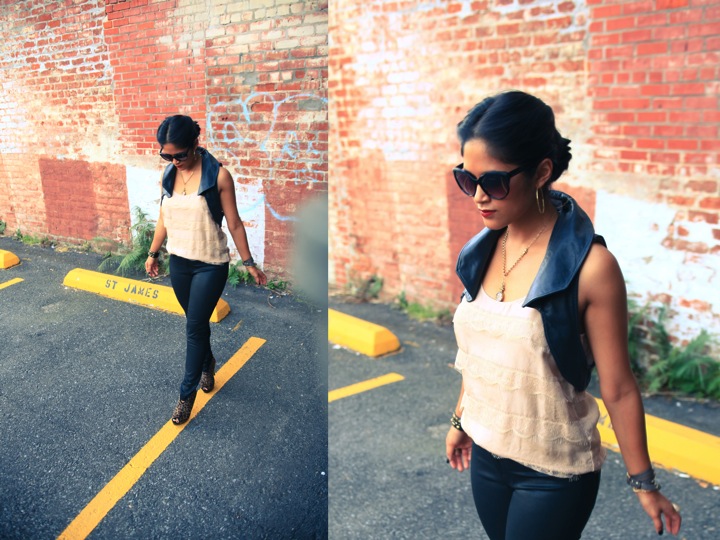 Photos by: Max Zoghbi
Outfit: Emma Wax jeans (DL1961), Nude silk and lace tank (J. Crew old, but similar (here), Lambskin leather vest (Thank you to Izavel), Leopard booties (Gojane old, but similar (here)
Jewelry: Wrap watch (La Mer from The Villa), Black studded cuff (J. Crew old, but similar (here) rings (vintage and Banana Republic), Glass cameo necklace (Brenchley)
Good Morning readers! I don't know about you, but something about delicate silk and lace paired together with leather just does me in.  I love how the leather toughens up the the sweet dainty lace and gives off that bad girl vs. good girl look.  What do you think?
**If you love this lambskin leather vest, then please vote for IZAVEL for this one in a lifetime opportunity given by Chase and Living Social for a chance to get a grant of 250,000!
Just click on the link below:
https://www.missionsmallbusiness.com/
Click Login & Support
Log in with your Facebook
Search business IZAVEL and click VOTE
Did you see when the Izavel lambskin leather vest was first featured in The Fall Forecast with Izavel below?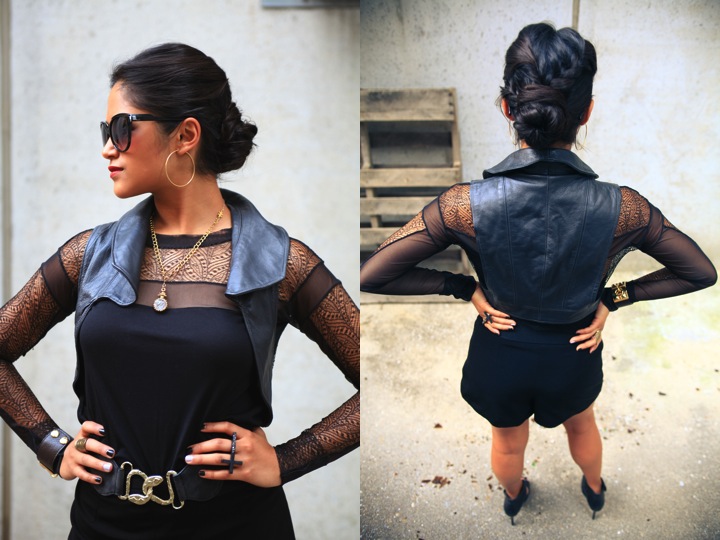 P.S. I forgot to mention that my best friend Jessica did my hair for these outfit posts.  All she did was was part my hair down the middle and braid back the two different sections diagonally.  Then, she bobby pinned my hair into a huge bun and wrapped the leftover pieces around the bun to hide all of the strays.  She did an excellent job!