Bloggers attending the Baubles and Bloggers NOLA Fashion Council Brunch featuring trunks shows by local designers this Sunday are:
@HauteOffTheRack @brightonkeller @JasmineAnnH
@odelmavintage @KRchronicles  @SaucyGlossie @mystylepill  
@keikolynn @BrooklynBlonde  & @eatsleepwear.
Hey everyone, sorry that I didn't post anything yet today.  I've just been super crazy busy, but all for very good reasons!  Today, I had an interview with the editor of 225 Magazine because they are running a feature on me in the 225 September Fashion Issue to promote the Avenue Rouge Fashion show on September 27, 2012.  You can read all about it once they release the issue this September! Needless to say, I'm ecstatic!  Also, I've been emailing back and forth with Amanda Uprichard and AG jeans for upcoming collaborations as well as going through all of the Johnny Was Fall 2012 look books and line sheets for that upcoming feature.  Just to give you a little heads up, Amanda Uprichard is sponsoring a giveaway with Haute Off The Rack in early Fall to promote the relaunch of their website so get excited to win a piece from her amazing Fall 2012 collection!
The necklaces below are two of my favorites pieces by Saint Claude, one of the featured designers that will be present at the trunk show this Sunday during the Baubles and Bloggers Brunch!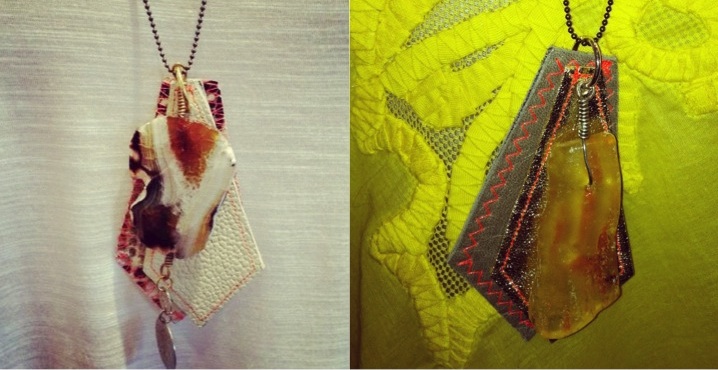 Pictured below is today's arm candy and what I wore to the 225 interview.  View more of these pictures on Instagram @Jennifarrr!  Also, feel free to shoot me an email at Jenn.hauteofftherack@gmail.com if you're interested in where any of the bracelets are from!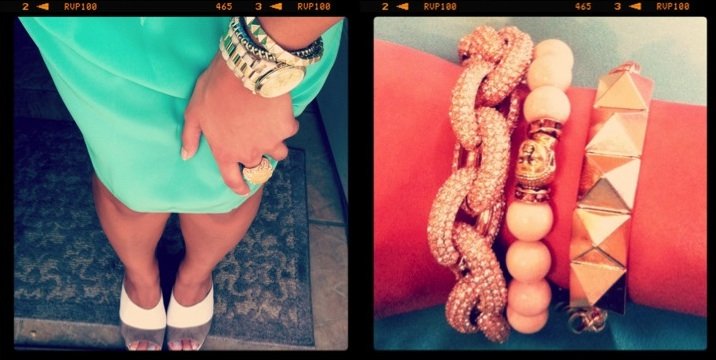 Below is a sneak peek of tomorrow's outfit post!