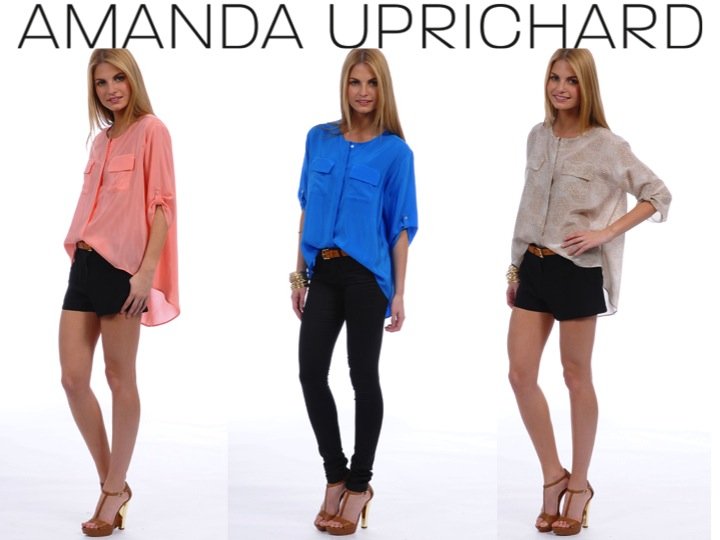 {Left: Hight Low Shirt in Hot Pink}     {Right: High Low Skirt in Hot Pink}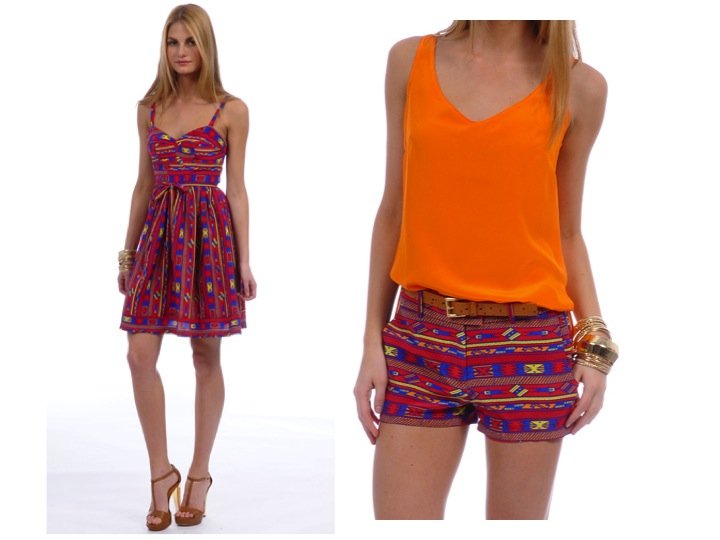 {Left: Champagne dress in Red Arizona}   {Right: Arizona Silk Brooklyn Short in Red Arizona}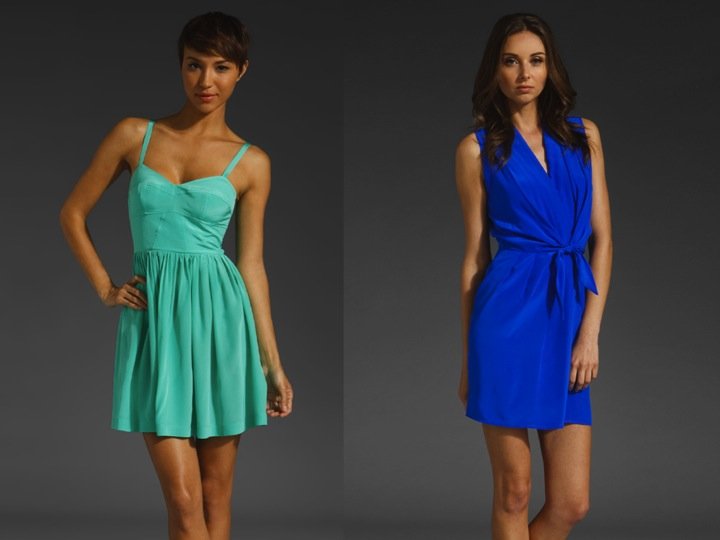 {Left: Champagne dress in mint}   {Right: Tie Front Dress in Royal}
Good Morning readers! These are just a few of my favorite pieces by Amanda Uprichard!  Yesterday, Max and I shot some pieces that were sent to me from Amanda Uprichard in New York to feature on Haute Off The Rack.  She also sent me her Fall 2012 look books, and get excited because I have great news for you!  I'm hosting a giveaway with AU to promote the relaunch of their website in the Fall of 2012.  You will get a chance to win a piece from Amanda Uprichard's Fall 2012 collection, which I have seen and adore!!  Don't worry she is sending me some Fall pieces eventually for me to feature so you will get to see them too!!  You have no idea how ecstatic I am about the Fall pieces we chose to feature!!!  You will just die when you see!
Today, I'm attending the Baubles and Bloggers Brunch in New Orleans presented by the NOLA fashion council featuring trunk shows by local designers.  Brighton Keller from Brighton The Day and I are going together, and we're both really excited to meet the special guest bloggers as well all of the other local fashion bloggers.  Follow me on Instagram @Jennifarrr for updates on the B&B Brunch!
P.S.  If you're in New York next week make sure to hit up the Amanda Uprichard Warehouse Sale!!  See the flier below for details!