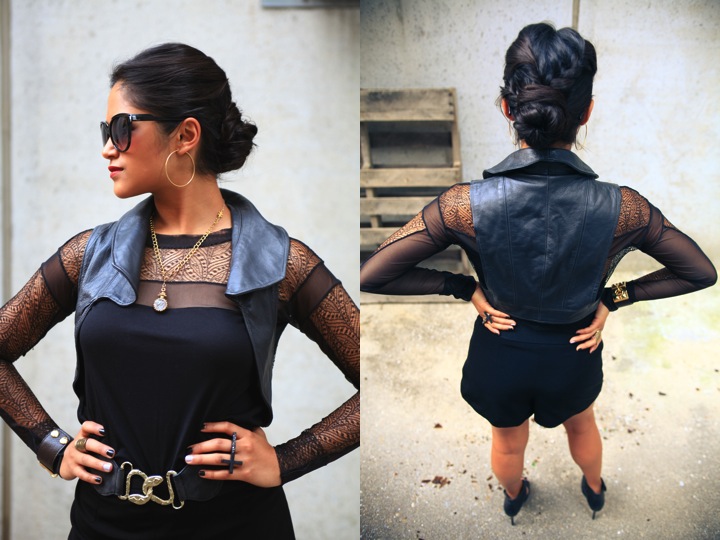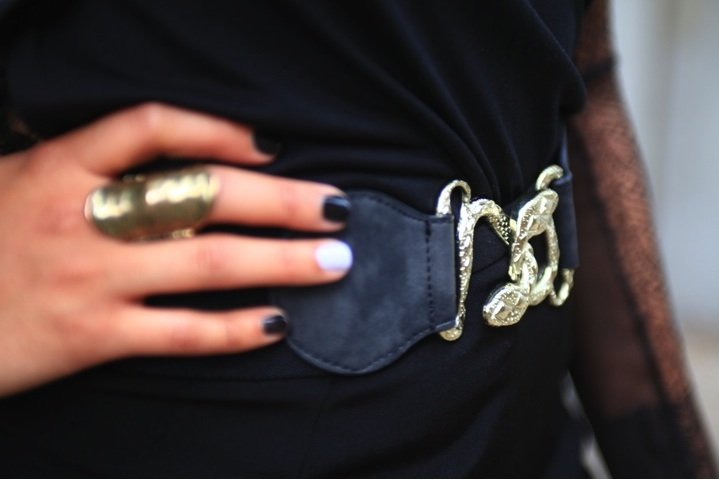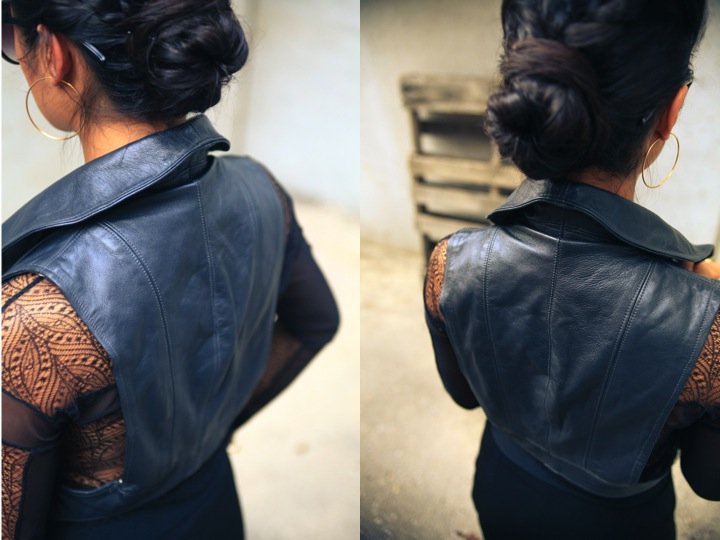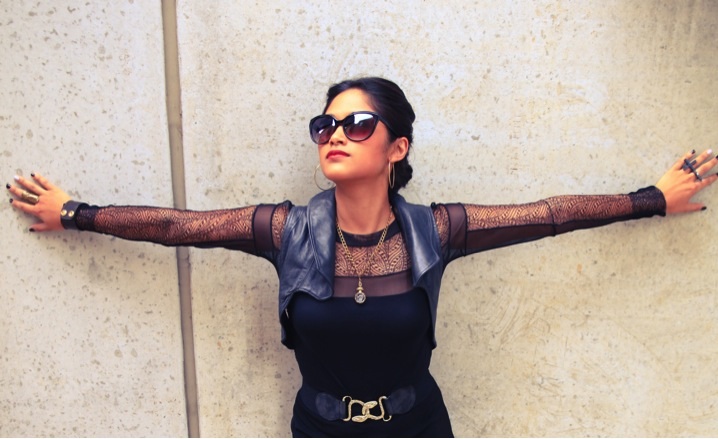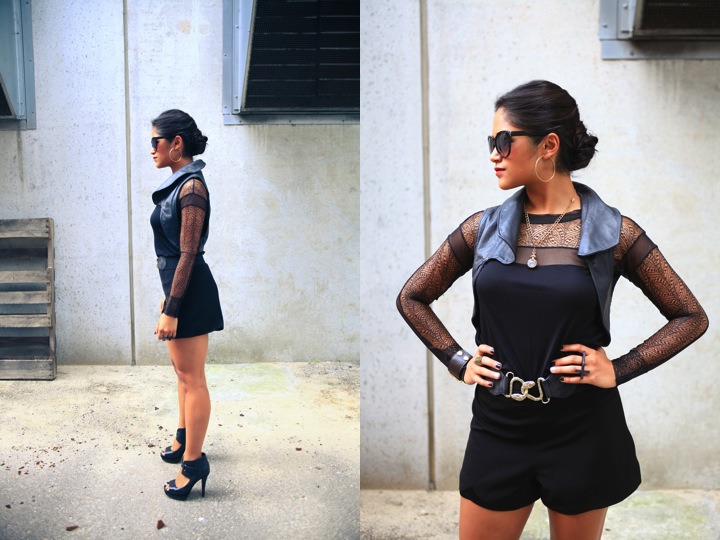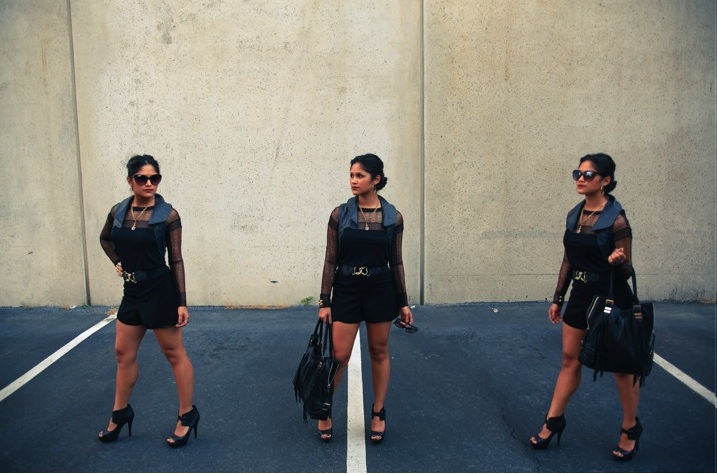 Photos by: Max Zoghbi
Outfit: Black dress shorts (Urban Outfitters old but similar here), Sheer lace top (BCBG old, but similar (here), Ankle wrap heels old (BCBG  old, but similar (here), Cat eye sunglasses (Urban Outfitters), Lambskin leather vest (Thank you to IZAVEL),  Hype leather fringe hanbag (Brenchley), Black stretch belt old (Urban Outfitters, old but similar (here)
Jewelry: Glass Cameo necklace (Brenchley), rings (vintage), Leather pyramid Studded cuff (Style Tryst)
Good Morning readers!  Remember when I told you about IZAVEL on Sneak Peek Sunday?  Well, here it is!  Isabel Varela, designer of IZAVEL and I decided to give Haute Off The Rack readers an exclusive first look at her Fall 2012 collection.  Get ready for some Fall trend forecasting with this incredible contemporary womenswear line based out of Dallas, Texas.
I actually styled this lambskin leather piece with three different outfits to show the versatility of the vest, and unsurprisingly the vest added that WOW factor to each ensemble.  That just goes to prove that sometimes all you need is one new item of clothing to freshen up your wardrobe and give you a whole new look.  I had a blast styling IZAVEL's Fall 2012 collection, and I hope you enjoy seeing Isabel's fashion forward designs as much I loved styling them!
IZAVEL Company Overview:
IZAVEL creates sleek modern shapes to give an unexpected twist to classic, tailored styles. Handcrafted from start to finish with luxurious fabric, each piece will allow you to convey individuality, confidence and style that is truly one of a kind. Inspired by everything from architecture and music to everyday objects, IZAVEL creates fashion-forward details with stark asymmetric silhouettes which work together to bring a unique twist to each of her designs (IZAVEL Facebook page).
P.S. I will repost this once Fall 2012 actually rolls around!!