Hi everyone, as you all know, I recently attended Miami Swim Week this past July with the TRESemmé team where we showed you tons of amazing summer hairstyles. However, all of those stunning hairstyles were created by the talented TRESemmé team, but since I don't have my own live-in hairstylist, I decided to attempt my own version of a side swept braid! I'm not gonna lie, it doesn't look like it was done by the lead TRESemmé stylist, but it does look effortless and perfect to finish out the summer in. I listed the steps below so you can try it out for Labor Day Weekend coming up!
In case you missed my last Swim Week post, you can view it here—> My Summer Hairstyle Tutorial With TRESemmé & E!News
| Shop Hair Products |

| Shop My Look |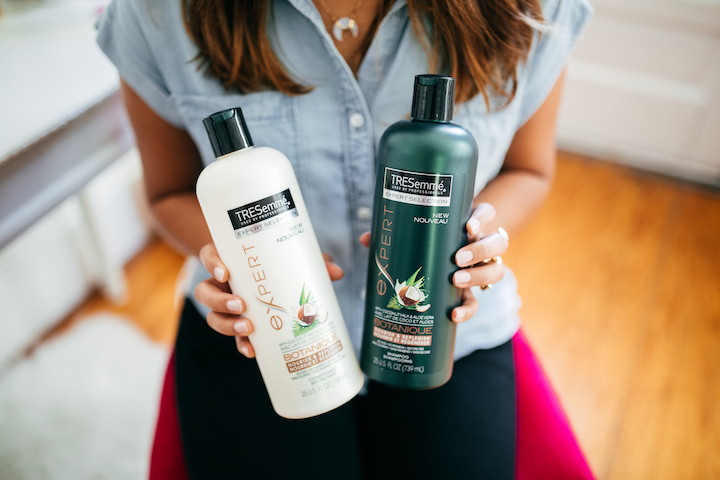 Step 1: Rinse and Condition your hair with TRESemmé's Botanique Nourish and Replenish Shampoo and Conditioner
Side Note: This hairstyle does not require perfectly clean hair! You can wash your hair and then go a couple of days before trying this side swept braid!
Step 2: Spray the Nourish & Replenish Hydrating Mist all throughout your hair and not just because it smells amazing, but also because it helps to detangle and hydrate your locks.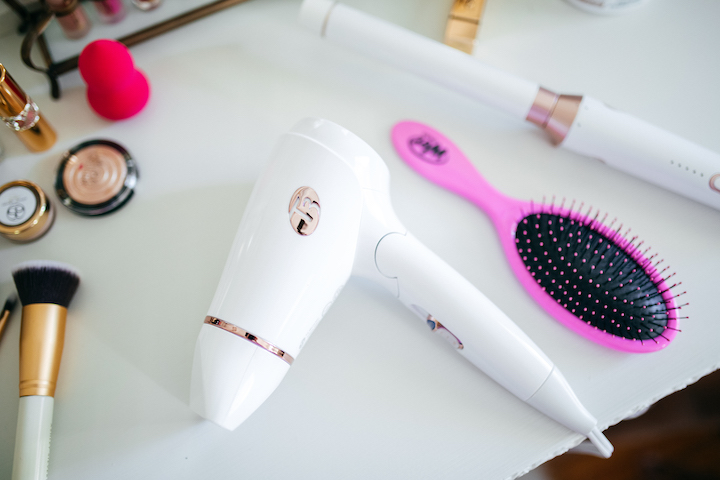 | Shop Hair Tools |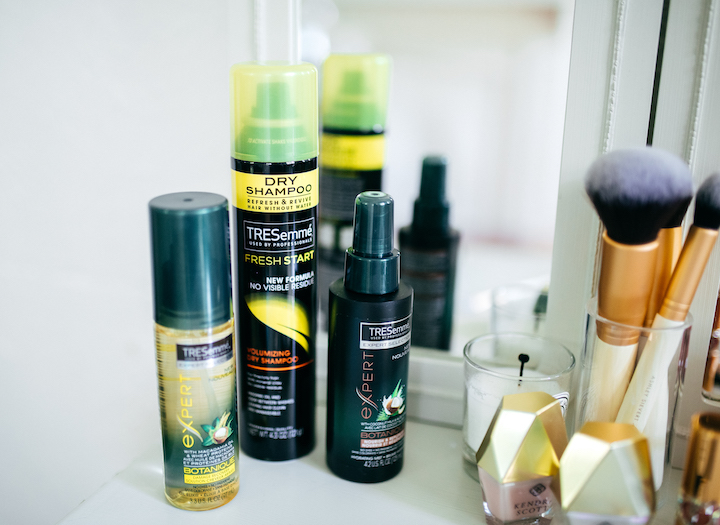 Step 3: Dry your hair. I love my T3 Micro Hair Dryer. After drying, add some grit and texture to your hair with mousse. You can also use TRESemmé BOTANIQUE Damage Recovery Oil Elixir for weightless shine and texture that won't leave your hair feeling greasy.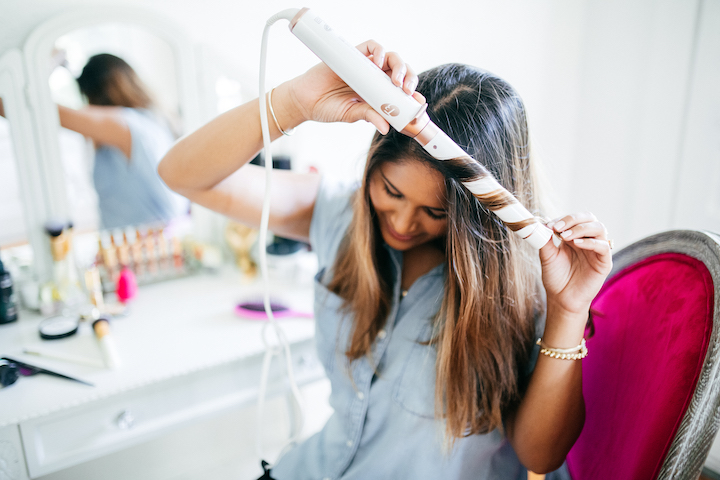 Step 4: If you have short short hair like me, you may want to add in some hair extensions for length and thickness to create a larger and fuller braid. Be sure to do this before waving your hair. Since you're putting your hair up, you don't need to make perfect waves. Just take small sections and run your wand throughout your entire head. I recommend using a 1.5″ inch barrel.  Don't forget to use TRESemmé Thermal Creations Heat Protectant Spray to avoid damaging your hair with hot tools.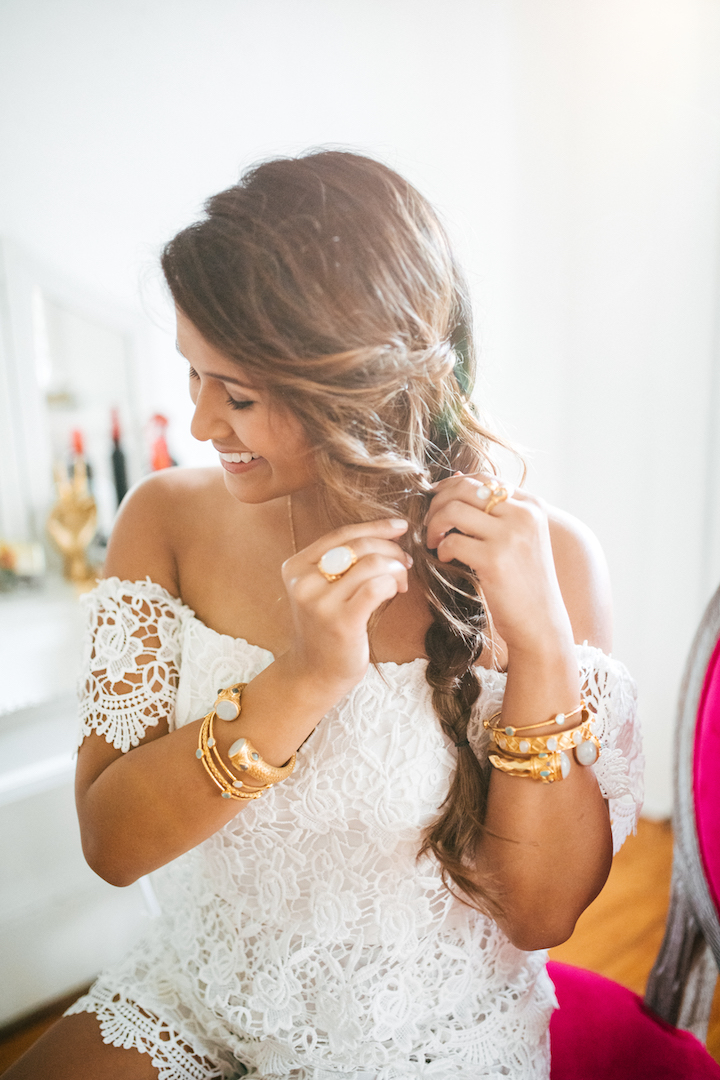 Step 5: Create a deep part at the crown of your head towards the side that you want the braid to be on. Then pull all of your hair in front of that shoulder leaving out a small section at the front of your face. Next, tease all the hair around the crown of your head with a comb.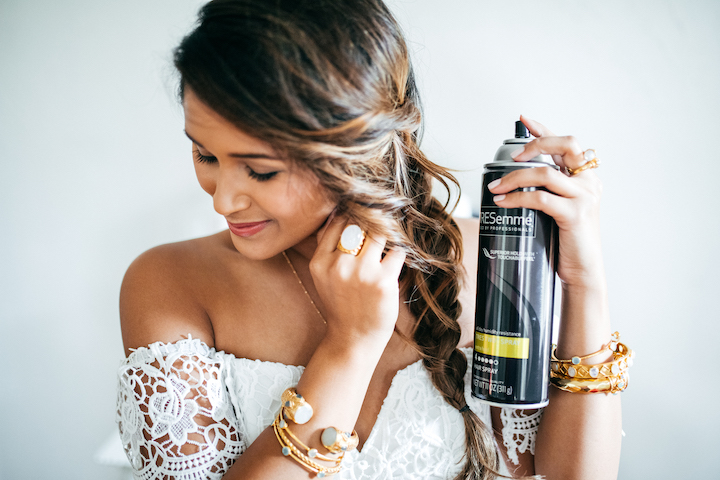 Step 6: Braid your hair tightly and use a small hair tie to secure it. Then gently tug the braid apart with your fingers to make it looser and give it that perfectly-undone look. Start from the bottom and work your way to the top. Lastly, take the small section of hair in front that you left out of the braid and pull out even smaller sections of hair and bobby pin them back to the base of your braid. Leave some out and pull your wand through that section one more time. Complete the hairstyle with plenty of Tres Two Extra Hold Hairspray.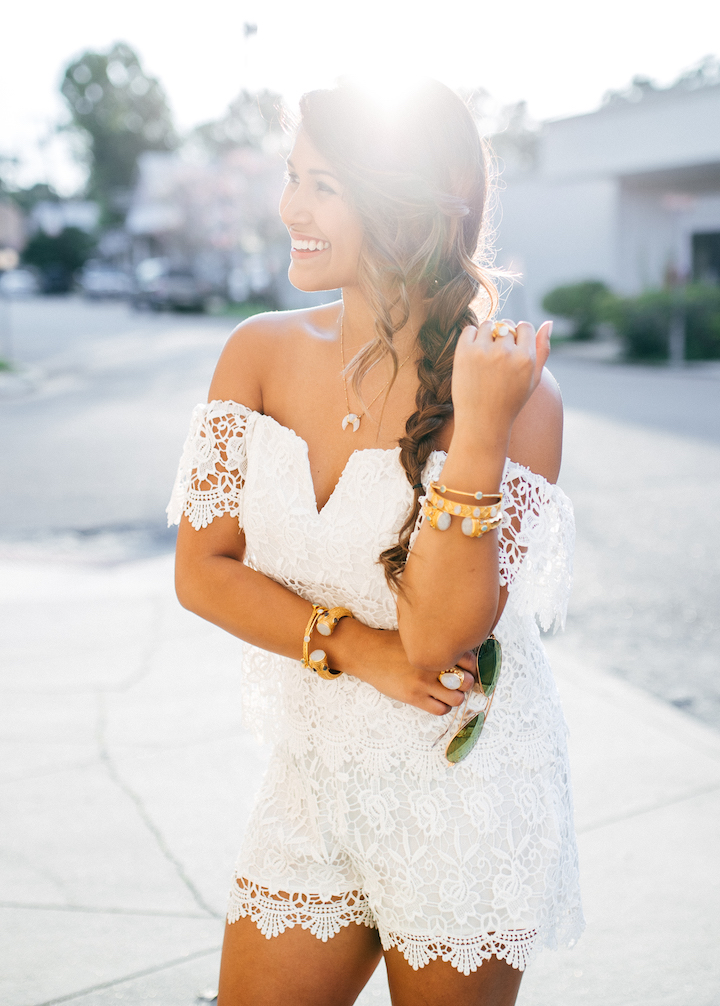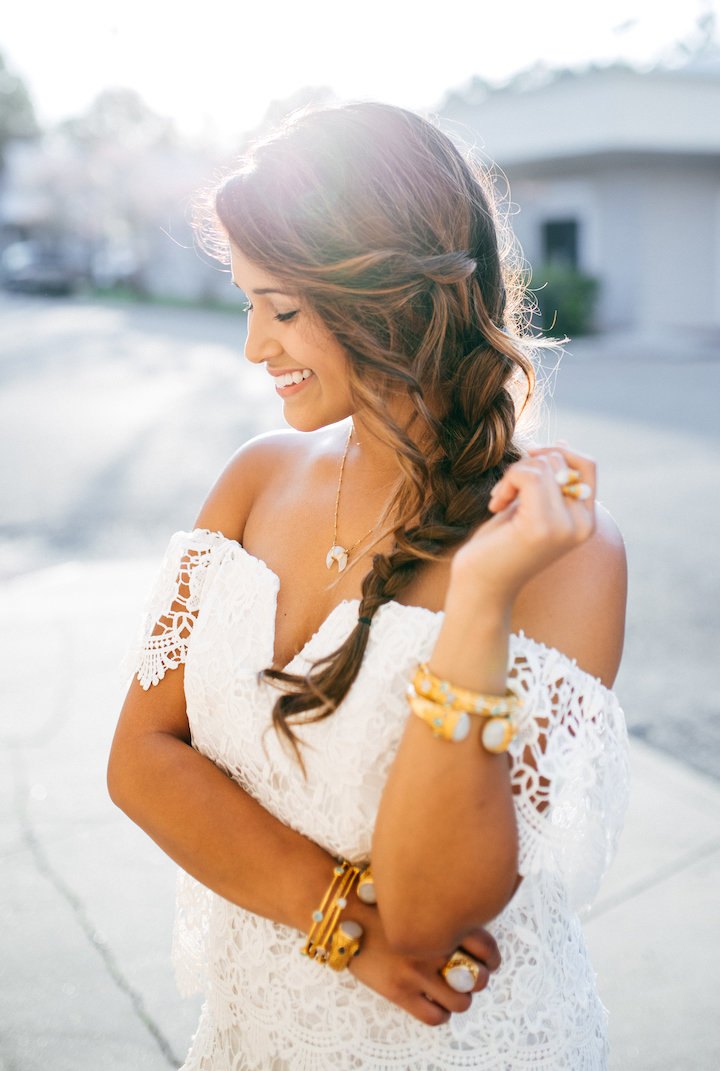 This post is in partnership with TRESemmé, a brand I love. All opinions and selections here are my own. Thank you for supporting the affiliate posts who make this blog possible.