Thank you to World Market for bringing you this post. All opinions & selections are my own.
Happy Sunday everyone, I hope you've all been enjoying this beautiful weekend even though now it's raining. Today I'm sharing some of my recent cozy living room additions with World Market. If you saw my bedroom makeover post last month, then you know how much I've been loving blush, gold and faux fur accents so of course I had to incorporate those colors into my living room too. Fortunately, World Market had plenty of gold accent pieces, blush accessories and faux fur everything to help me update my living room for fall! In case you missed my bedroom reveal, you can view it here—> My Bedroom Design Experience With Havenly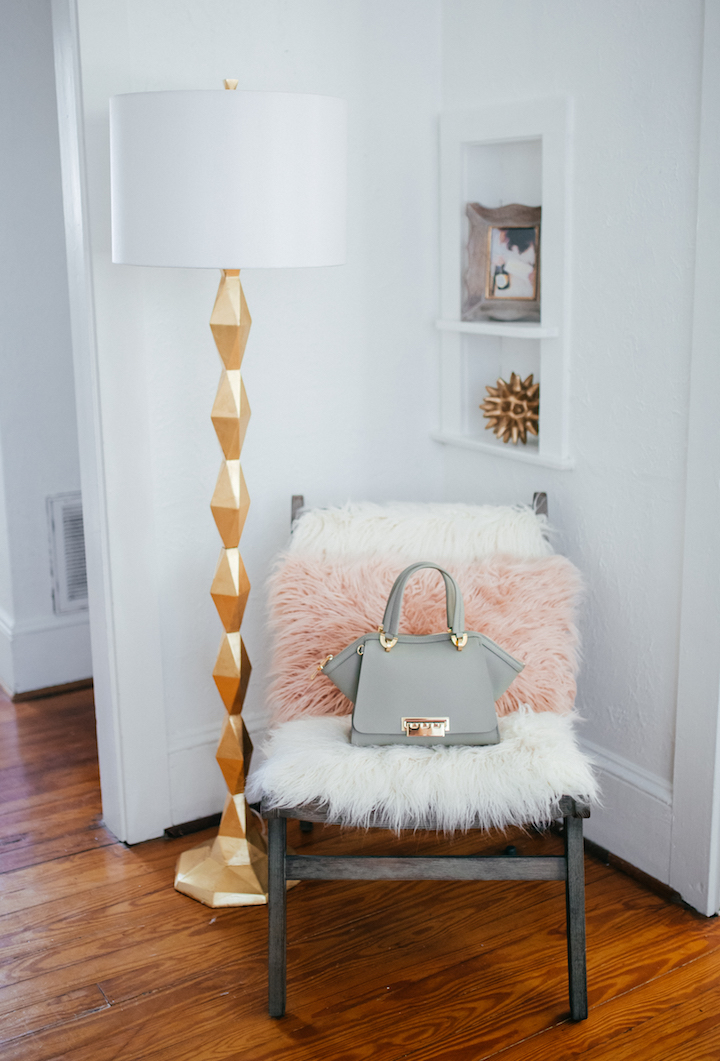 | Shop This Cozy Nook |

Faux Fur Chair & Faux Fur Lumbar Pillow c/o World Market | Eartha Small Double Handle Bag c/o Zac Zac Posen (large version here) | Floor Lamp c/o Lamps Plus (I also love this antique gold floor lamp from World Market)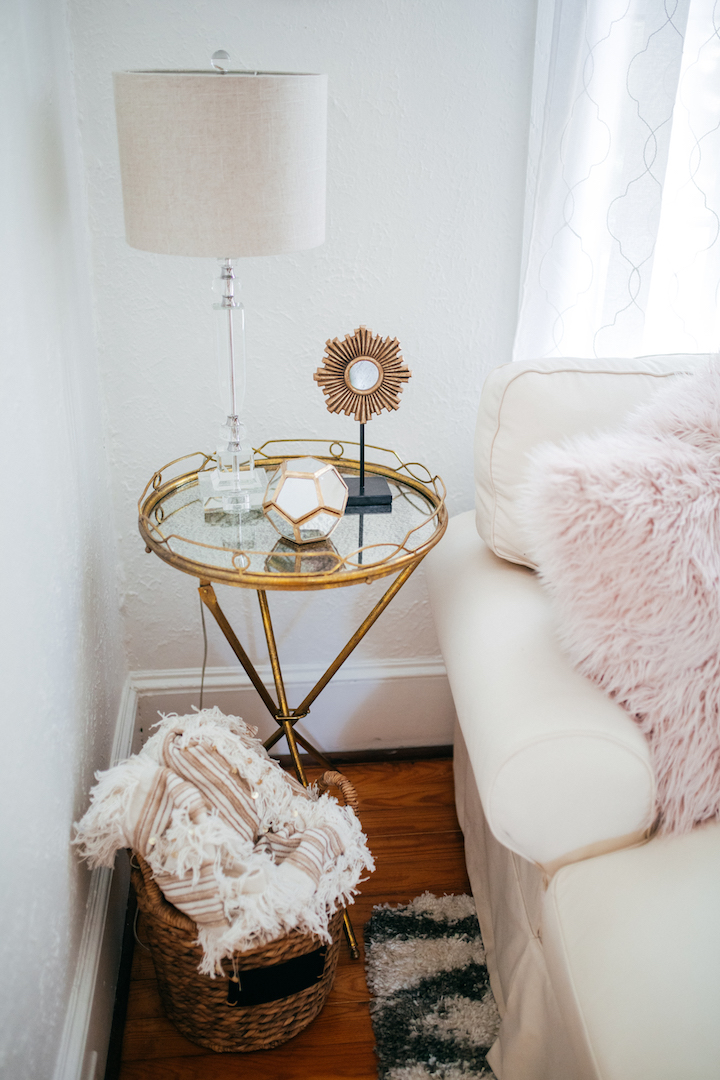 | Shop My End Table |

Gold Mirrored Butler Tray Table c/o World Market | Moroccan Wedding Throw | Faux Fur Pillow | (lamp is old from Home Goods)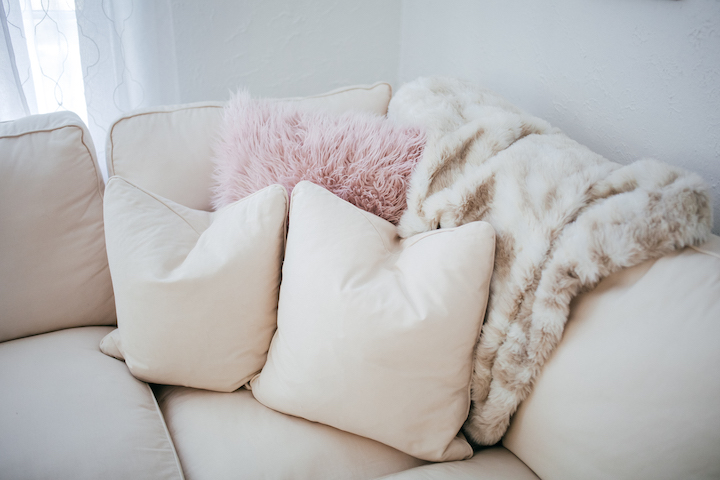 I know this is the coziest part of the couch because it's actually sunken in right here! You can usually find Blake napping here, which is actually what he is doing at this exact moment while I write this post!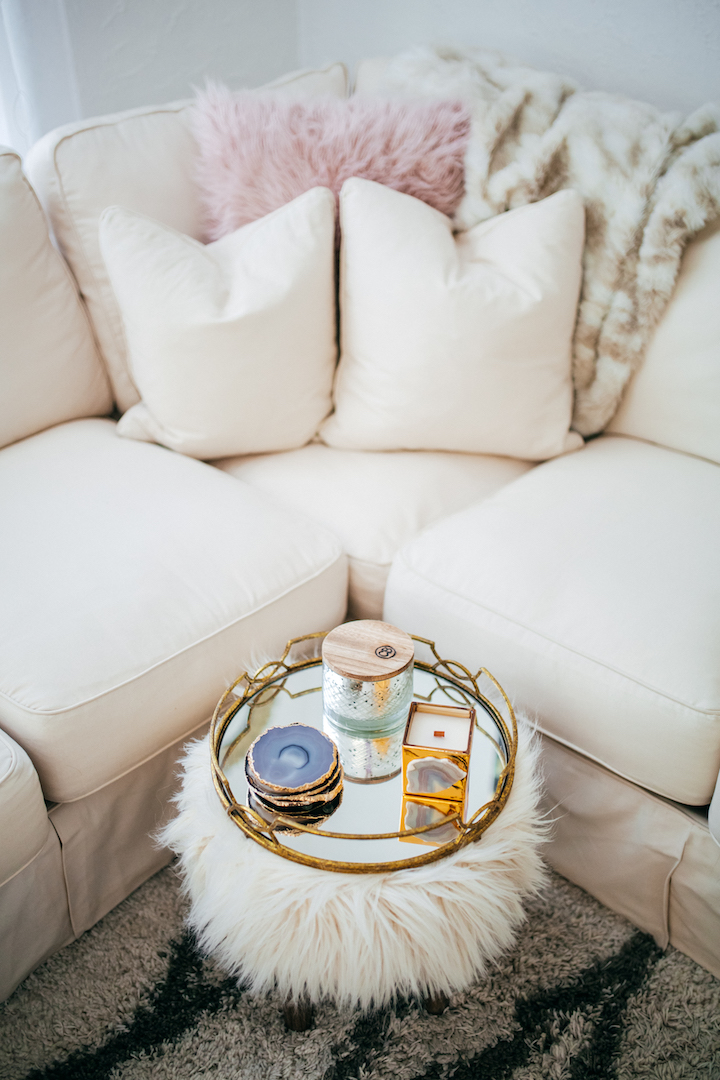 | Shop My Living Room |

Ivory Faux Fur Throw, Faux Fur Stool & Gold Mirrored Tabletop Tray c/o World Market | Gilded Agate Coasters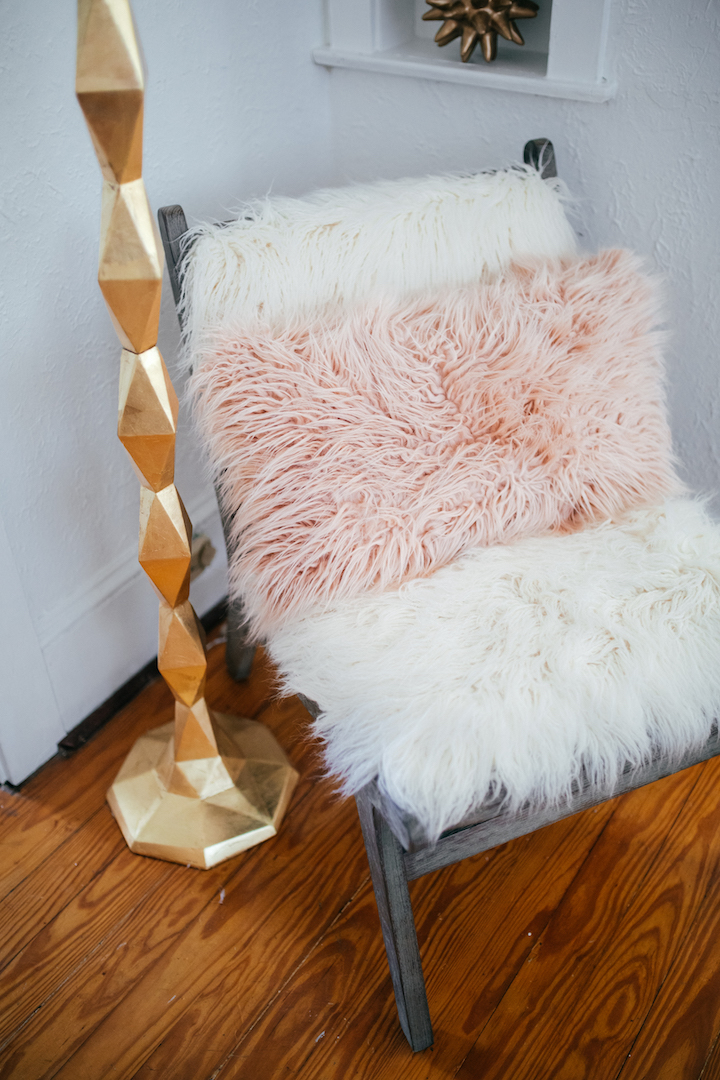 I can't get enough of this blush and gold color combo and the hint of gold just sends me over the edge!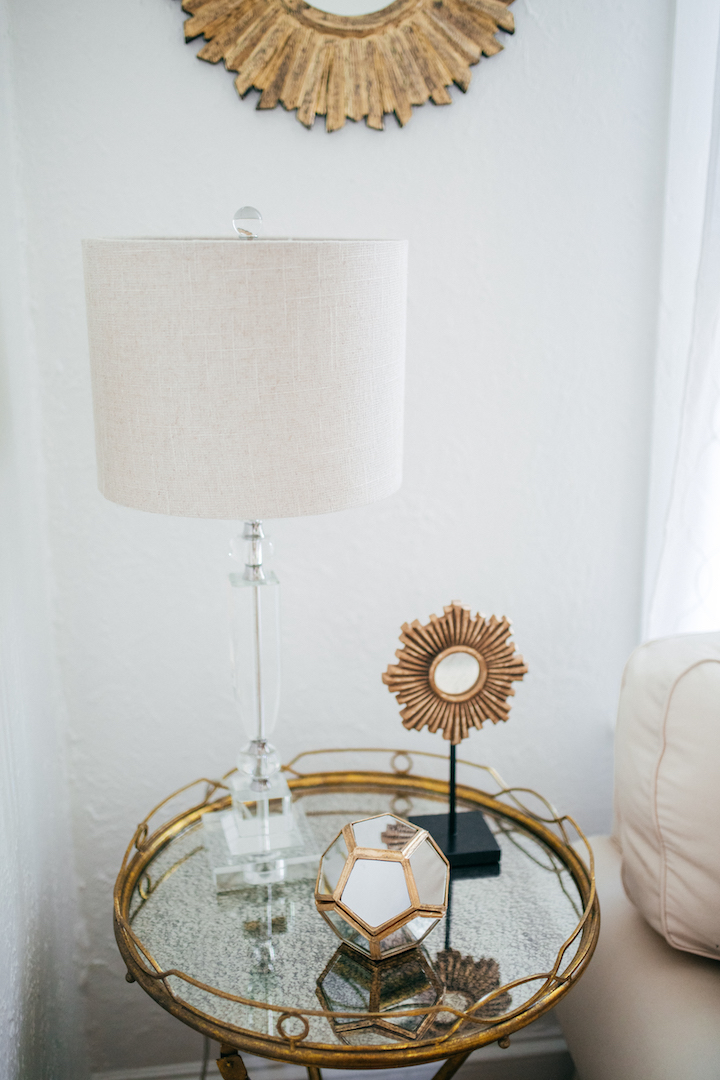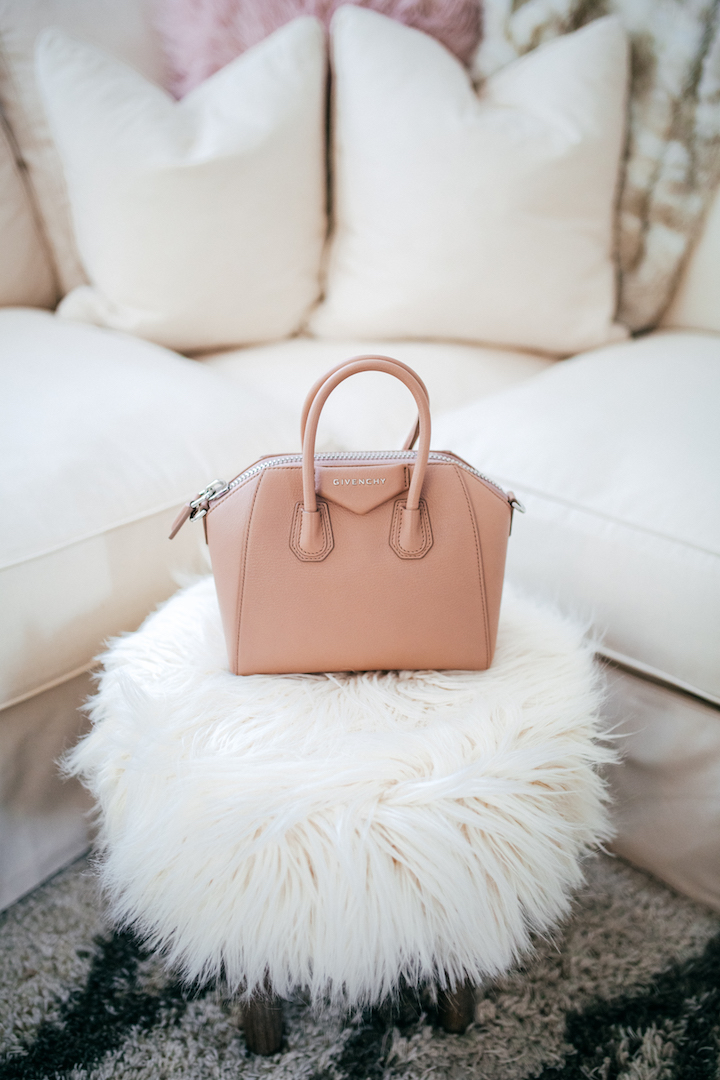 My Givenchy Bag feels right at home on this faux fur stool! Here is a more budget friendly version of the bag—> Rebecca Minkoff Micro Perry Satchel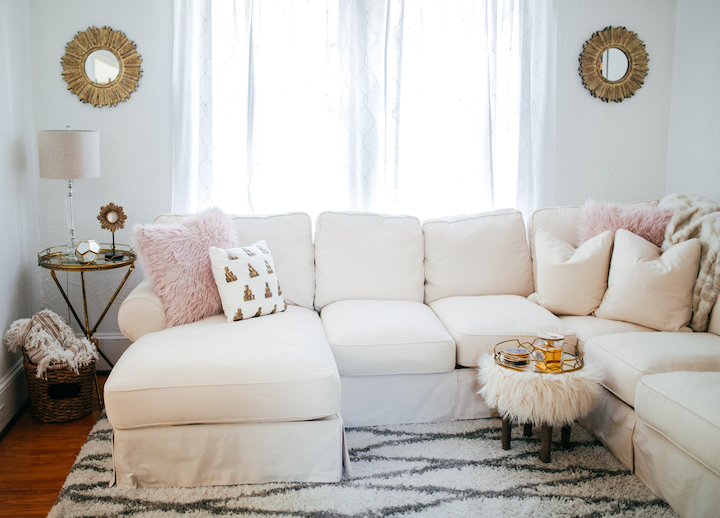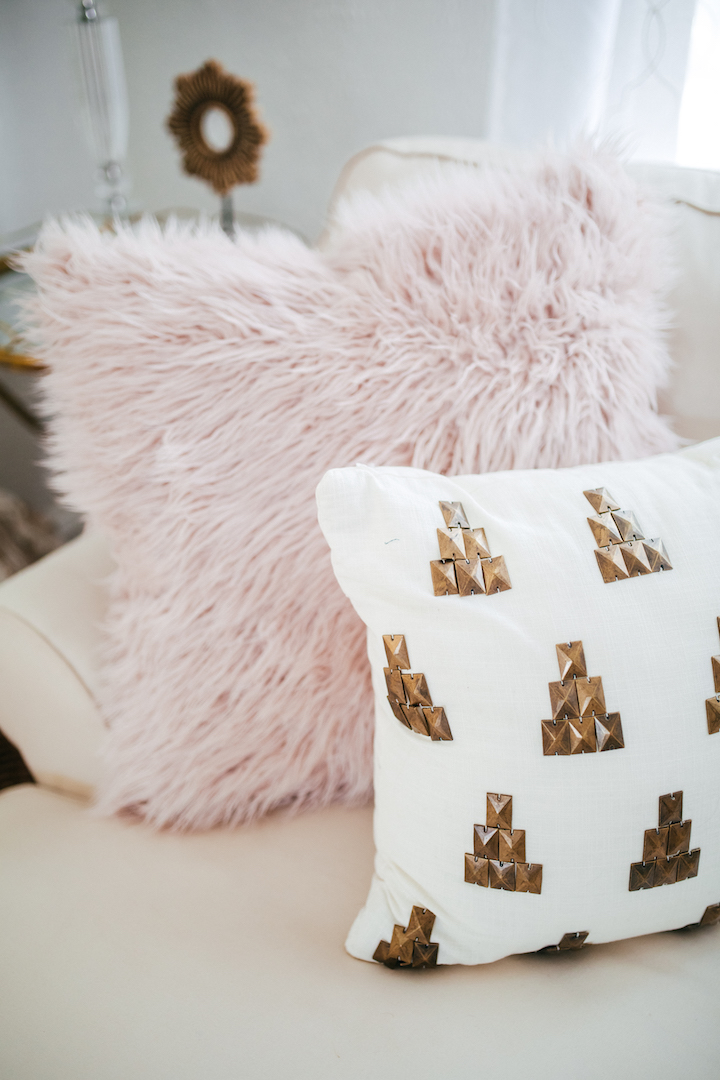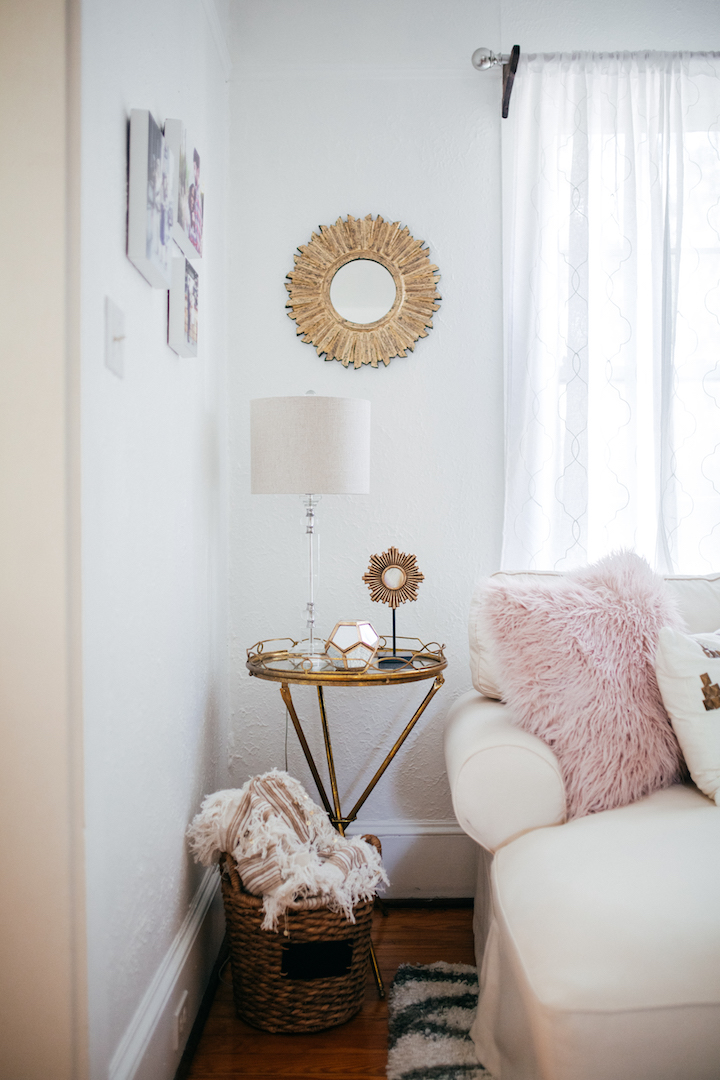 | Shop My End Table |

Gold Mirrored Butler Tray Table c/o World Market | Moroccan Wedding Throw | Faux Fur Pillow | (lamp is old from Home Goods)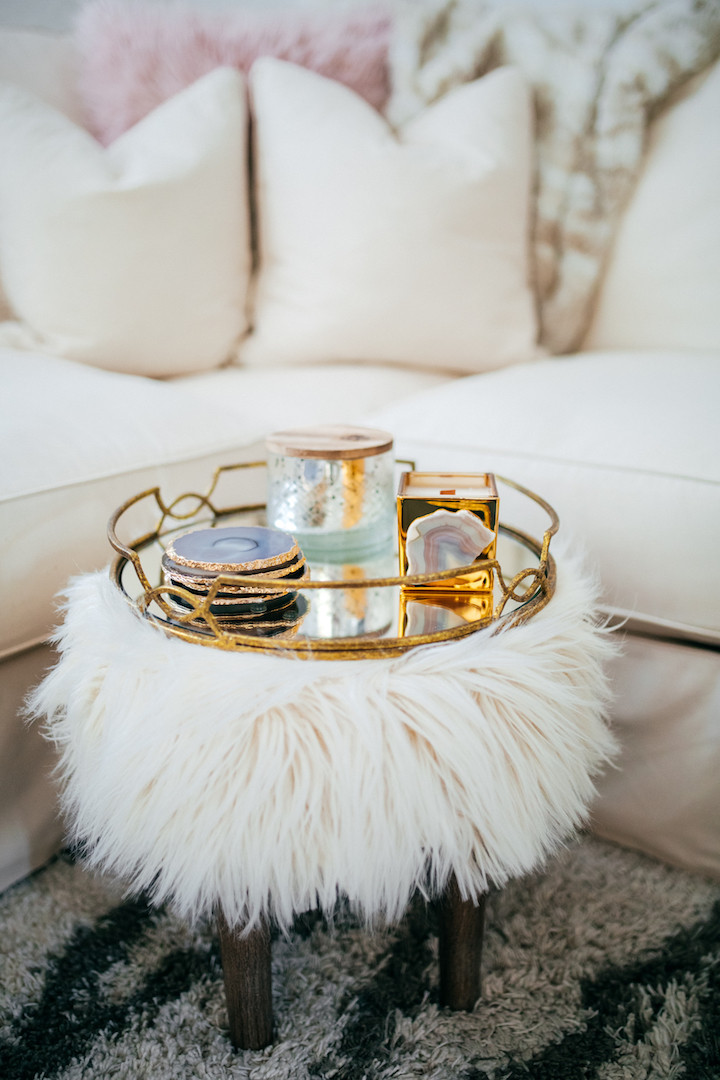 | Shop My Living Room |

Ivory Faux Fur Throw, Faux Fur Stool & Gold Mirrored Tabletop Tray c/o World Market | Gilded Agate Coasters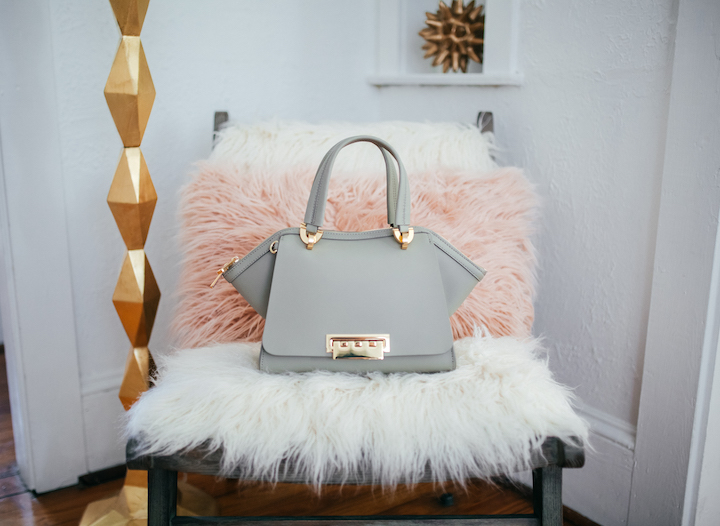 | Shop This Cozy Nook |

Faux Fur Chair & Faux Fur Lumbar Pillow c/o World Market | Eartha Small Double Handle Bag c/o Zac Zac Posen (large version here) | Floor Lamp c/o Lamps Plus (I also love this antique gold floor lamp from World Market)