Good morning everyone, today I've teamed up with Vince Camuto and some blogger friends to share a fun Secret Santa game idea for you to play with your group of girlfriends this year. I feel like the older we get, the busier the holidays become, which makes it more difficult to get together with friends to celebrate the Christmas season. On top of that, some of us have friends all over the country, which makes gift exchanges seem nearly impossible. So Vince Camuto came up with the bright idea to get together with your friends via email or text and have everyone secretly pick a name out of a hat and choose a gift from a site that everyone agrees on and then to have the item wrapped and shipped directly to your person. Once all of the gifts have been ordered, everyone can agree on a day/time to open them together under the Christmas tree. You may not be together in the same room, but you'll all be sharing the same experience and you can even share what you received with each other via Snapchat photos and videos.
My friends and I had a wonderful gifting experience with Vince Camuto because they have such a wide variety of shoes, clothing and handbags to fit everyone's tastes! My Secret Santa knows I'm a shoe girl so she chose a pair of booties that she knew I would love. Also, I may have hinted that I loved them! LOL
| Shop More Vince Camuto Shoes That I Love! |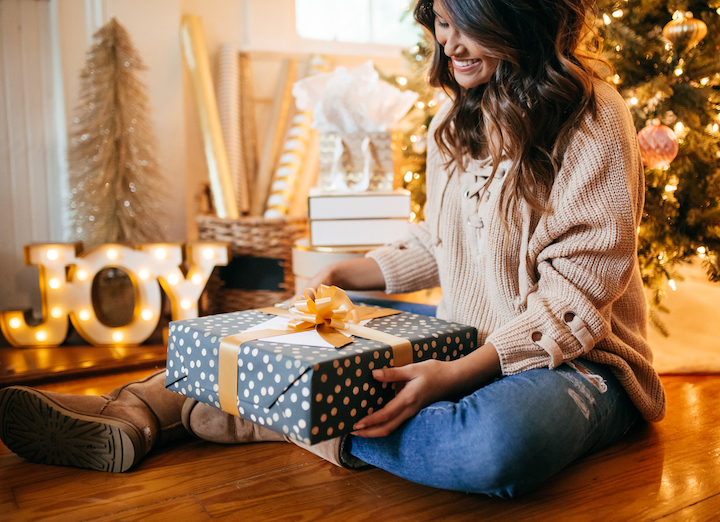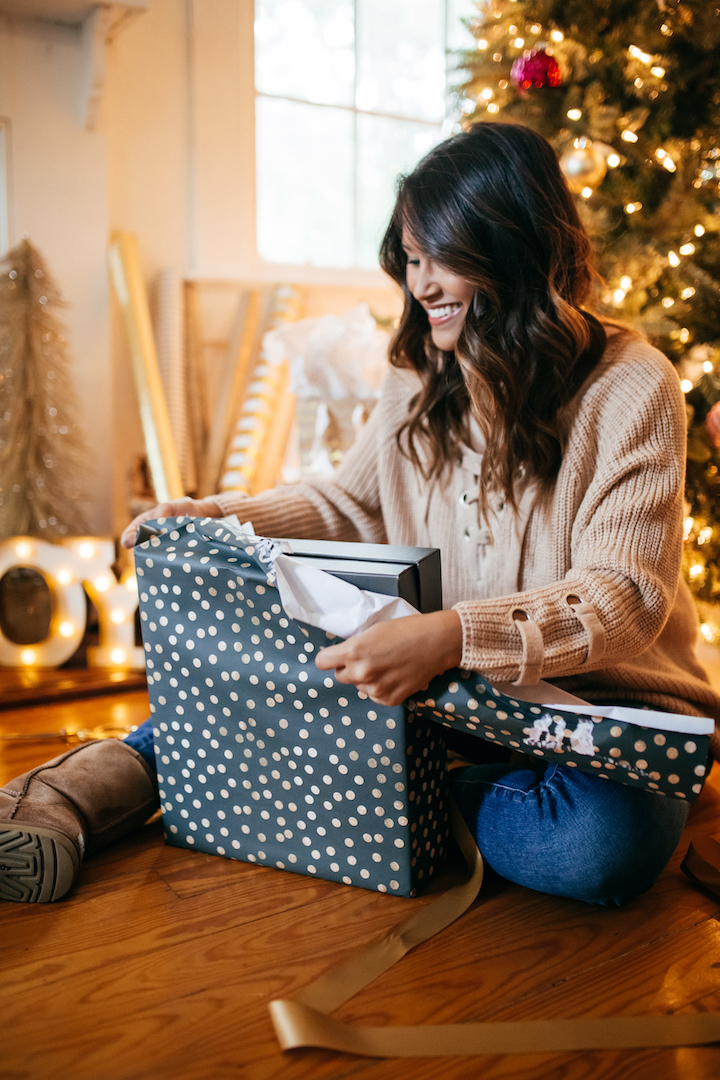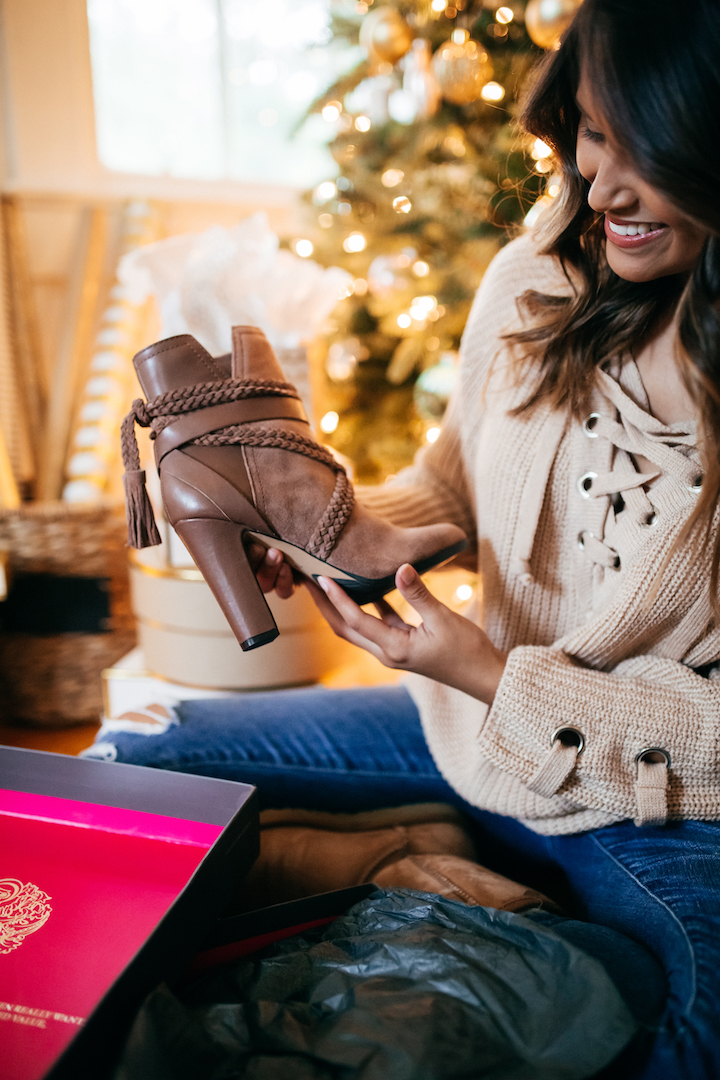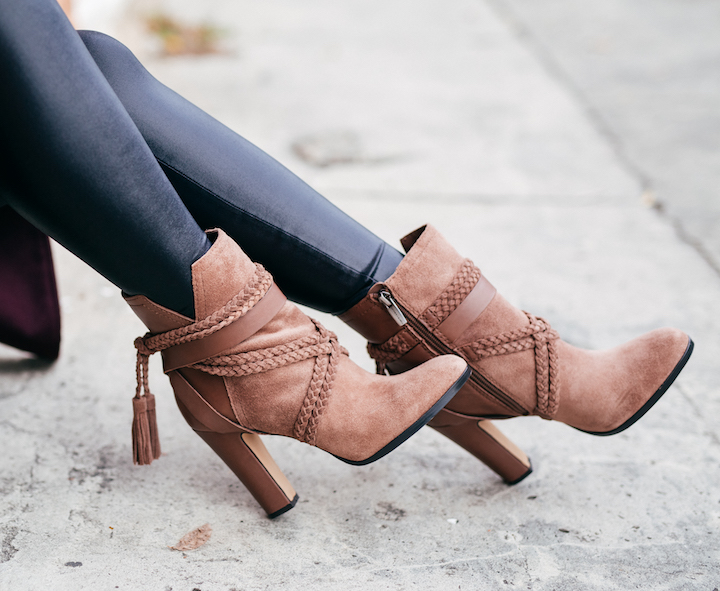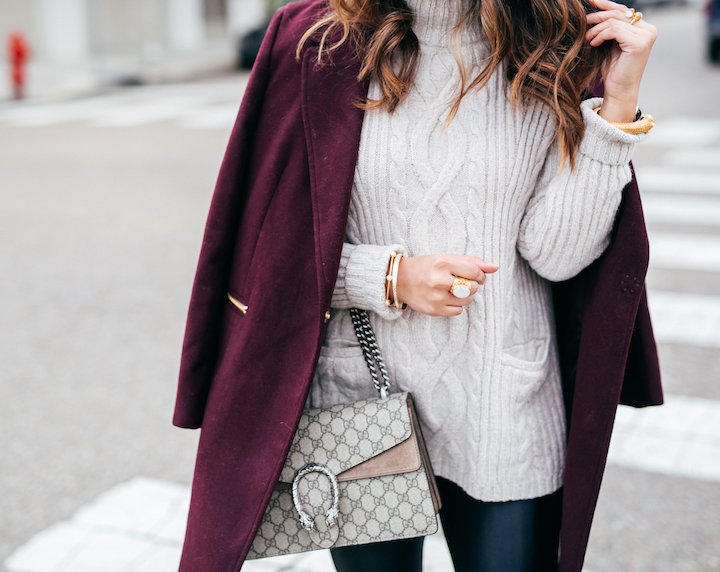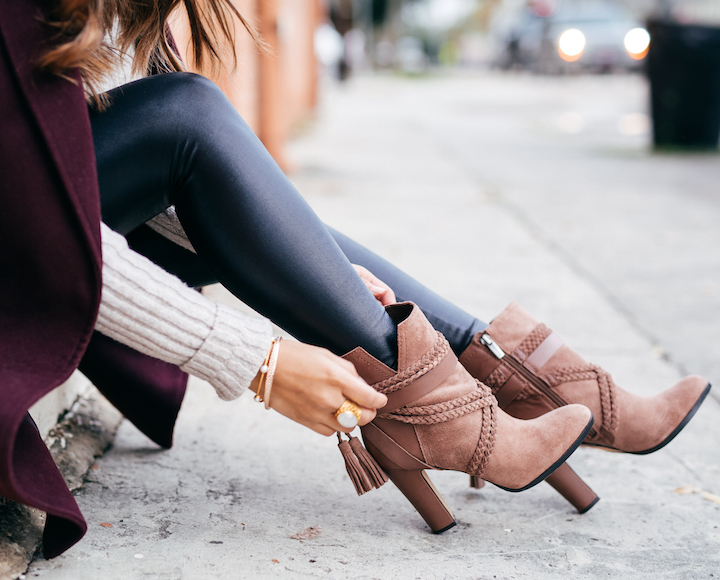 Photos by: Lainey Reed Photography
| Shop This Look |

Outfit: Shiny Leggings (also available here & here) —(wearing sz S) | Cyndia Booties c/o Vince Camuto <—SALE Alert! 47% OFF!! | Cable Knit Sweater <—SALE Alert! (wearing size small) | Gucci Bag | Burgundy Meg Zip Coat | Lace Up Sweater
This post is in partnership with Vince Camuto, a brand I love. All opinions and selections here are my own. Thank you for supporting the affiliate posts who make this blog possible.