Hi everyone, I can't believe that we are already 13 days away from Christmas! With that being said, today I'm sharing the ultimate holiday stocking stuffer guide "for her" to help you check off all the girls on your shopping list and get everything in time for Christmas morning! If you love some of these items for yourself, you know the drill! Just send this blog post to your mom, sister, boyfriend, husband etc.. and hint at your favorites. Also, I know this post is titled as stocking stuffers, but you can easily wrap up any of these items as gifts for family and friends on your list!
| Shop Holiday Gift Wrap & Ornaments |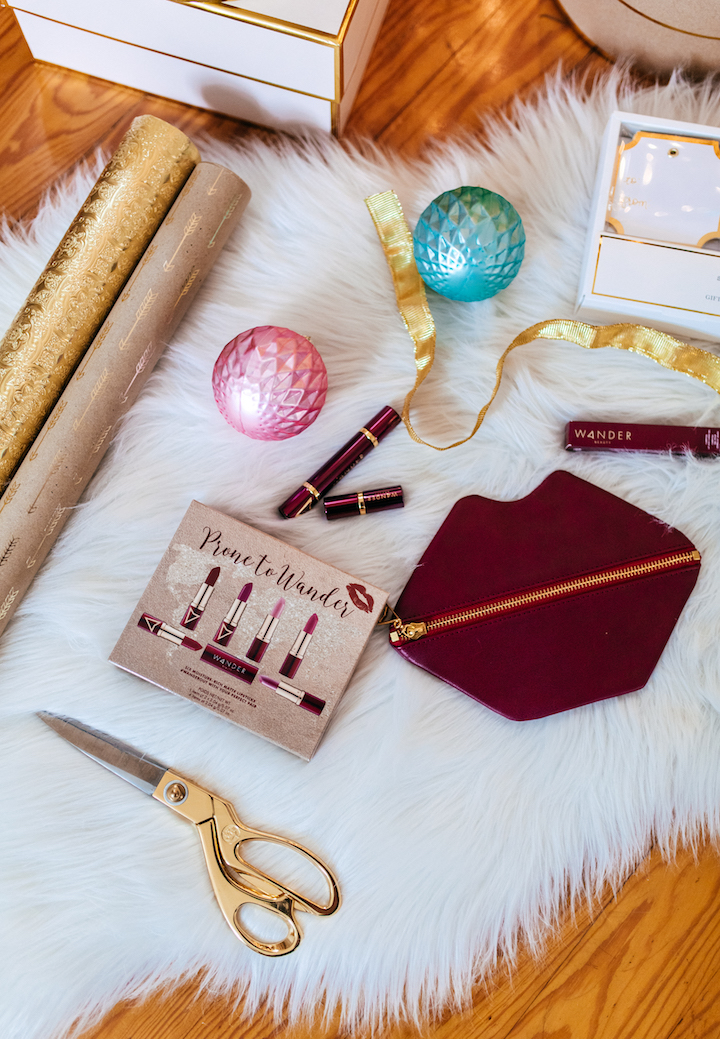 | Shop Wander Beauty |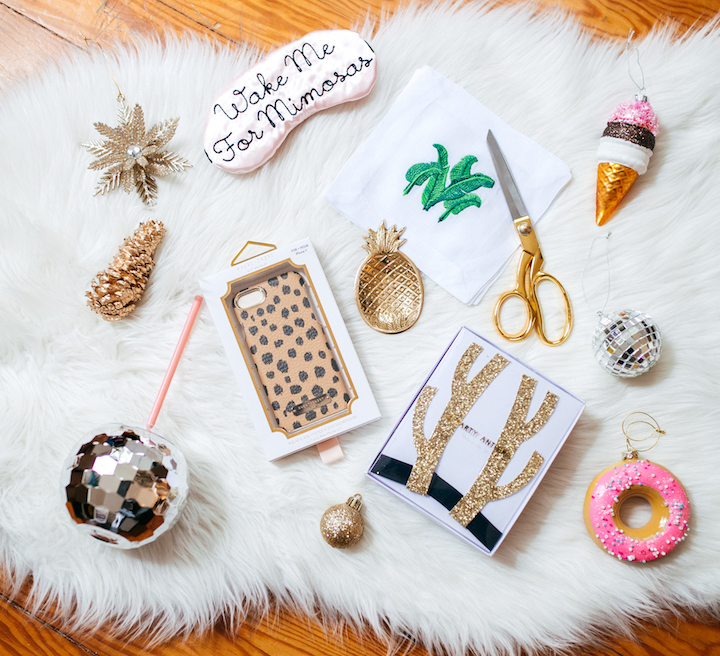 Shop all of these stocking stuffers at White Elephant Designs! How precious is the Disco Ball Cup and Eye Mask?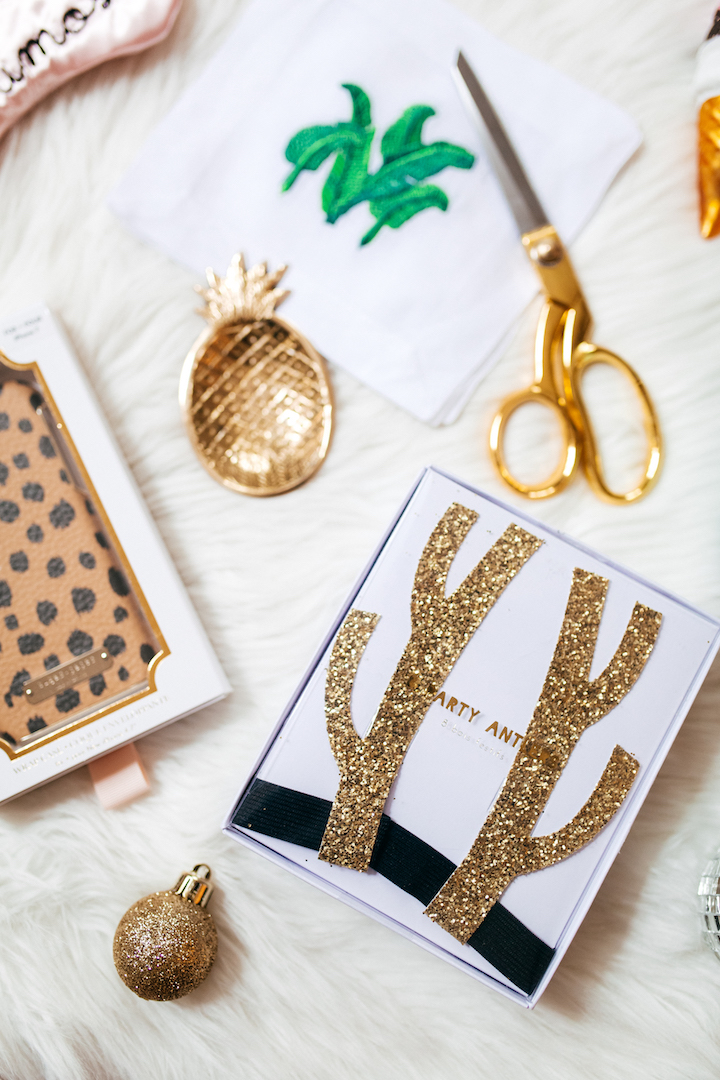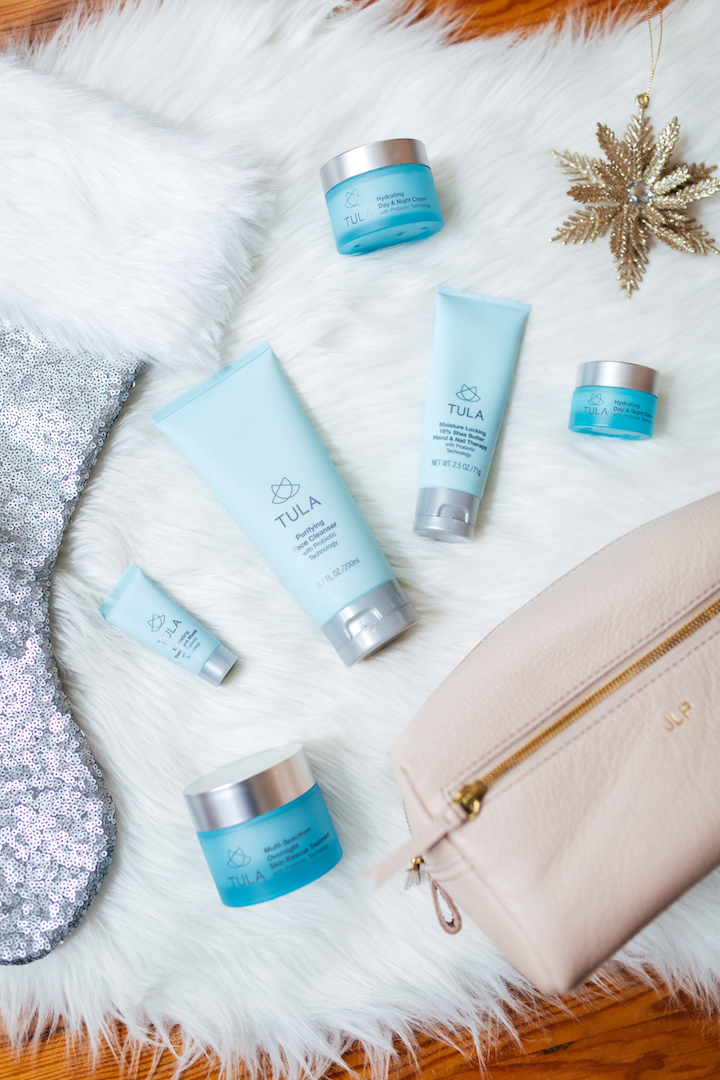 | Shop Tula Skin Care Products |
Take 25% OFF + Free Shipping with code: HOTR25

***Giveaway coming soon!***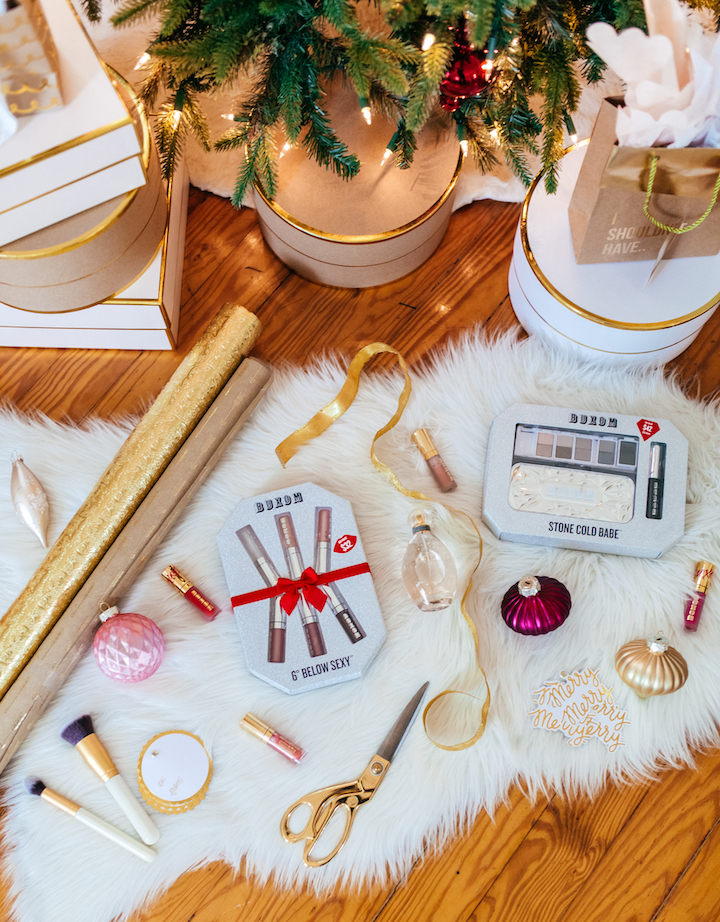 | Shop Buxom Beauty Gift Sets |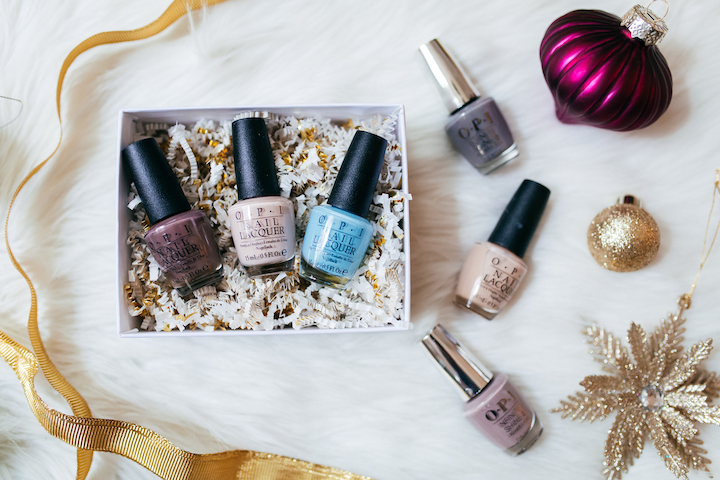 | Shop OPI Nail Polish |

My current favorite shades are Taupeless Beach and Pale to the Chief!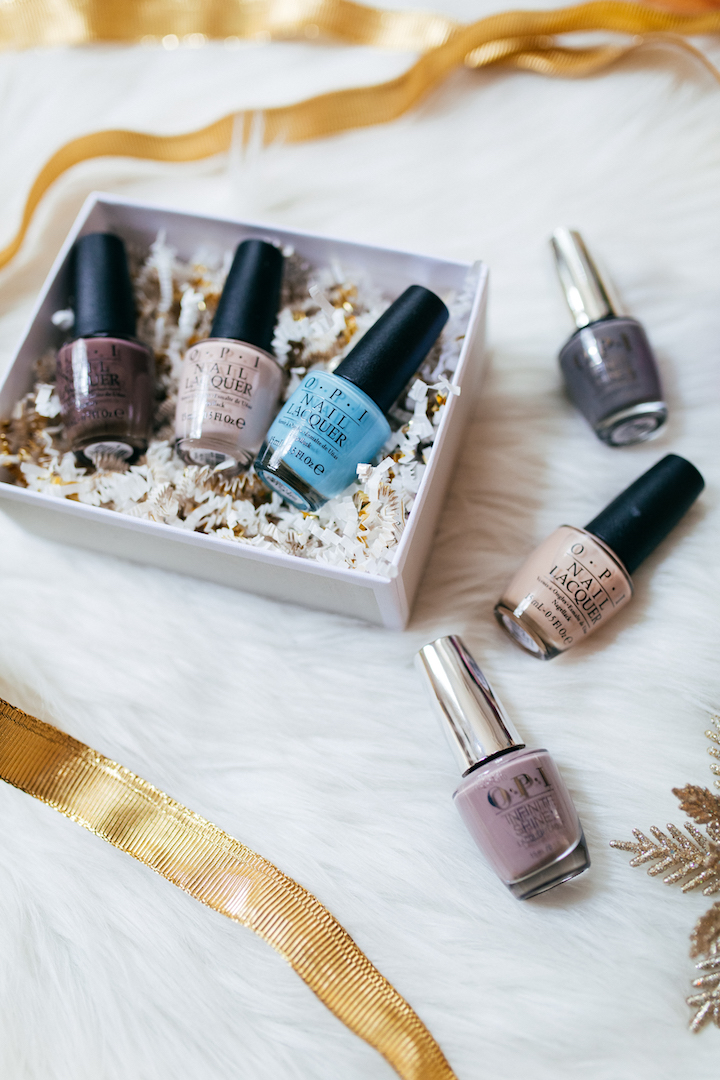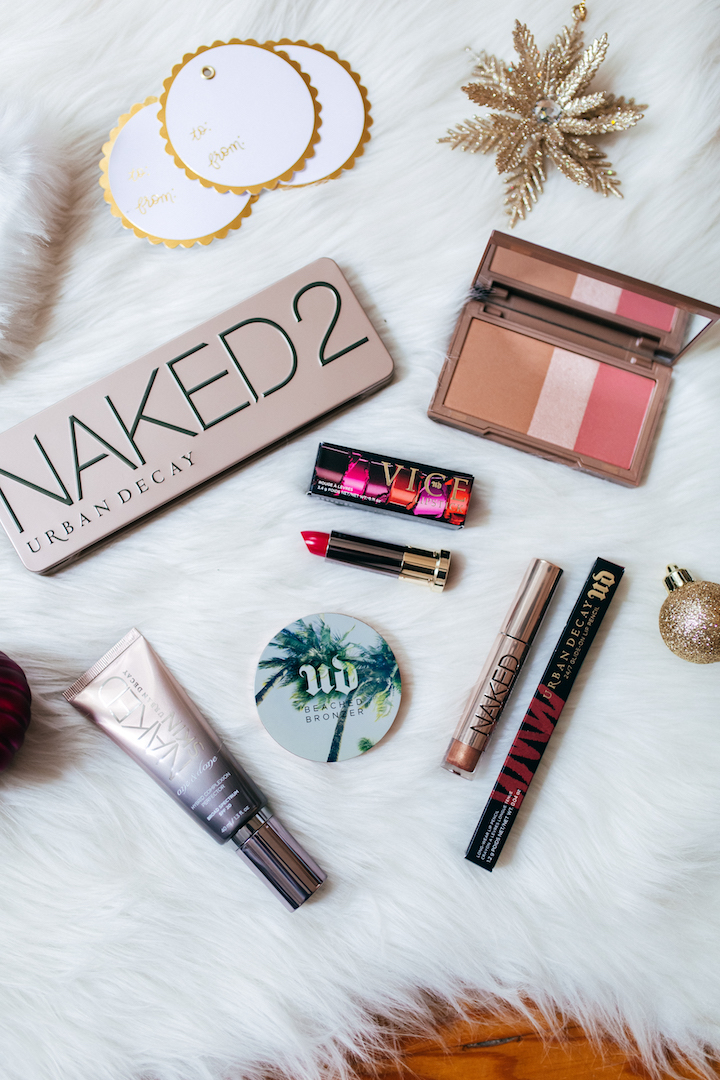 | Shop Urban Decay Makeup |

| Shop Drybar Products & Tools |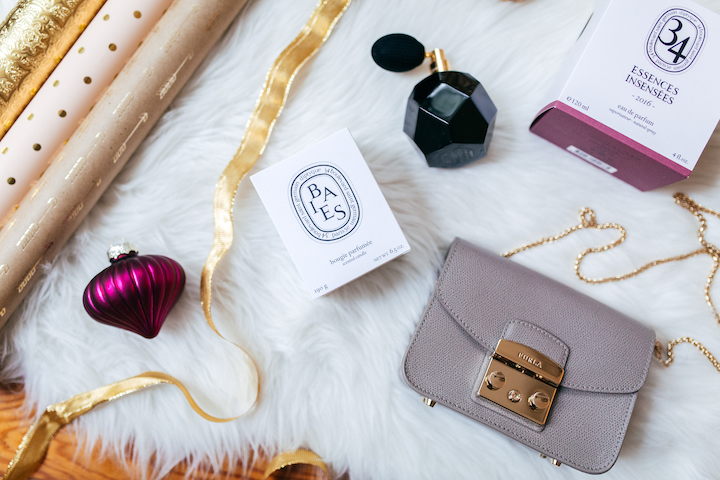 | Shop My Faves |

I am absolutely obsessed with this Diptyque Fragrance and I always have this Baies scented candle on hand for when we have company over.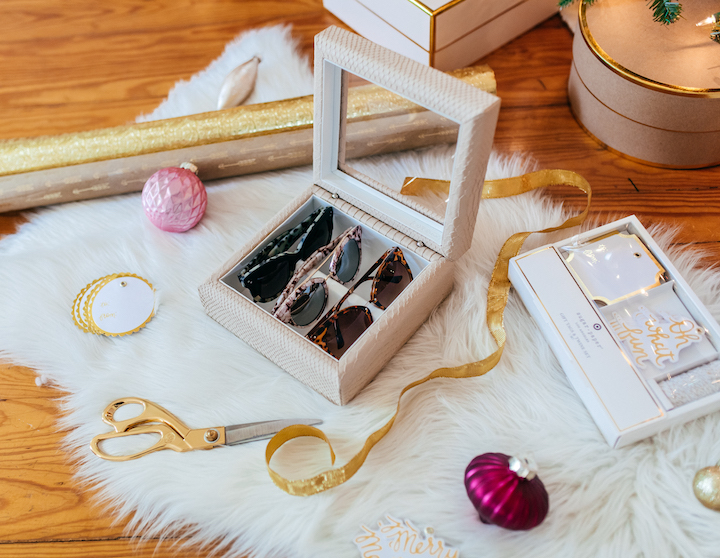 | Shop Oyobox Organizers |

The Oyobox frame organizers are perfect for the "girl who has everything."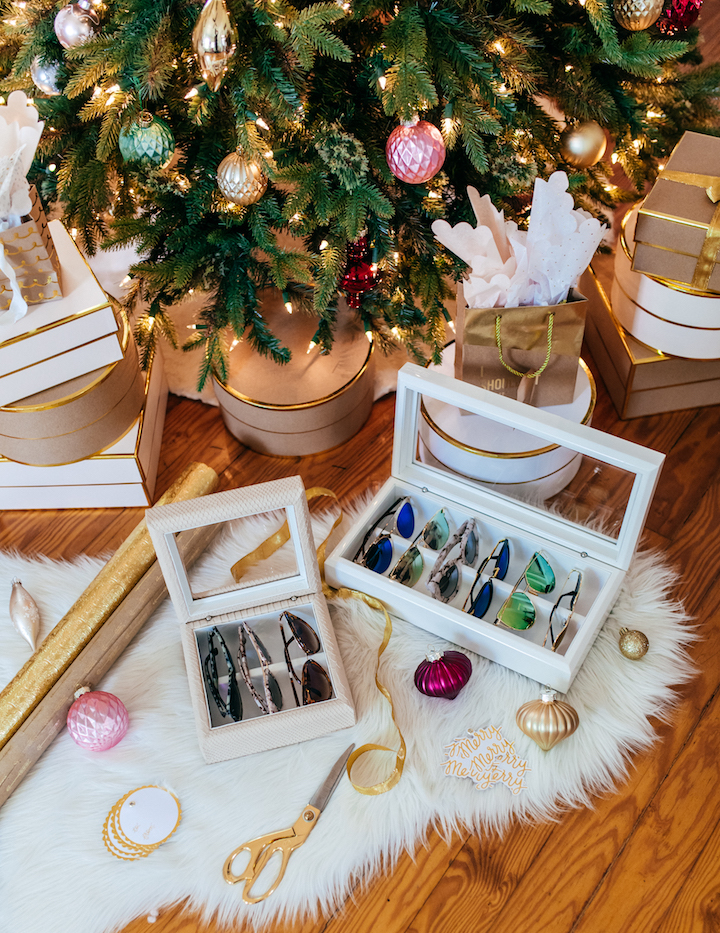 | Shop Sunglasses |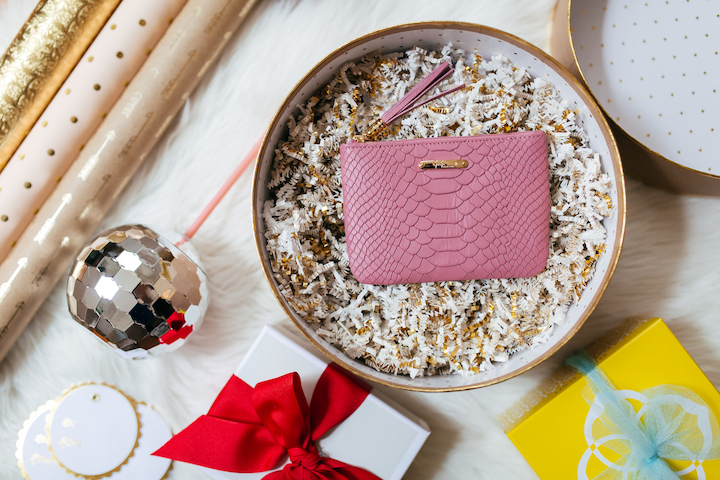 | Shop Gigi New York Clutches & Pouches |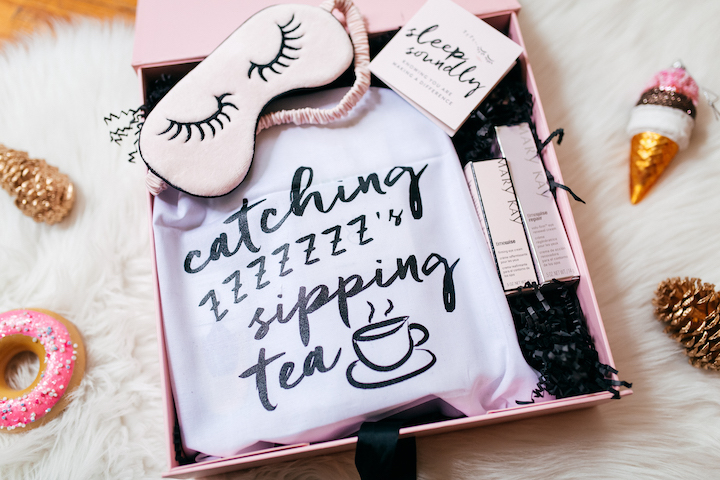 All products are available at Mary Kay minus this pure silk pillow case which is another great gift for the "girl who has everything." Also, the adorable eye mask is only $1 when added on to your Mary Kay order.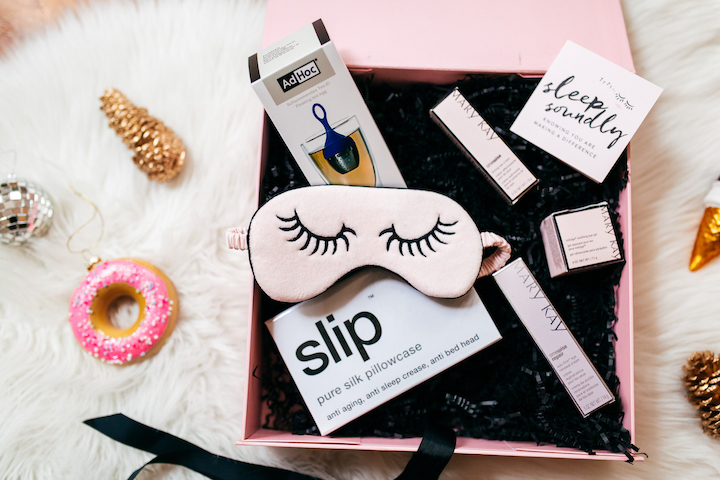 I am a huge fan of putting together gift baskets to give my friends. In fact, I'm actually hosting a holiday influencer lunch tomorrow and this is a peek at what my guests will be receiving: Ashley Sievert Makeup & Gold Brushes, Gigi New York Pouch | Kerastase Hair Products, OPI Nail Polish, Kendra Scott Jewelry, Disco Ball Cups from White Elephant Designs, Urban Decay Lip Gloss, Mark & Graham Pom Key Chain and Caviar Hair Products.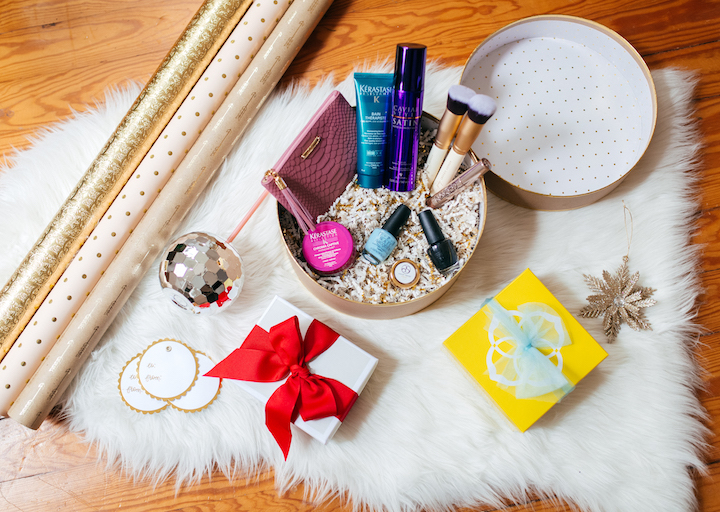 | Shop Mark & Graham Accessories |

***Giveaway coming soon!***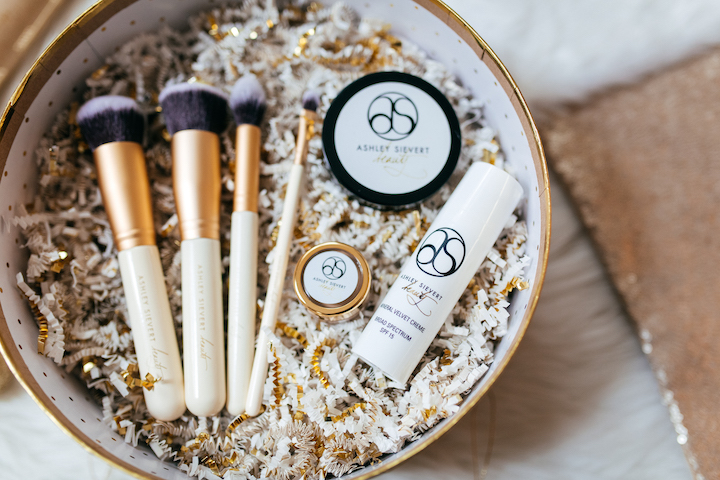 Shop these gold make up brushes and waterproof beauty products at Ashley Sievert Beauty. Read a full review on her makeup here—> The Best Waterproof Makeup
***Giveaway coming soon!***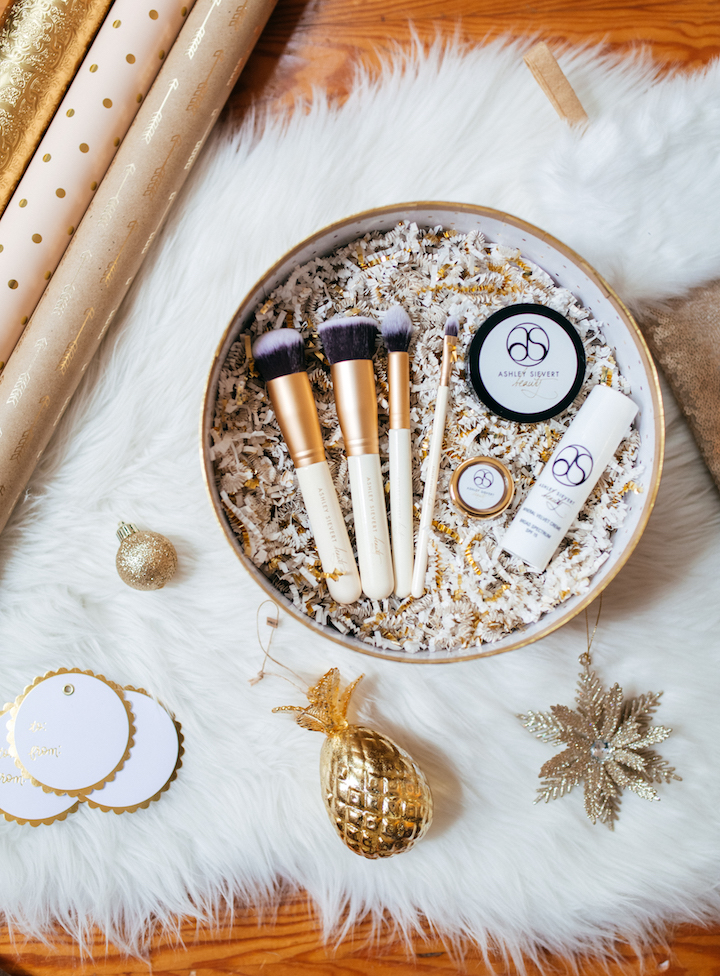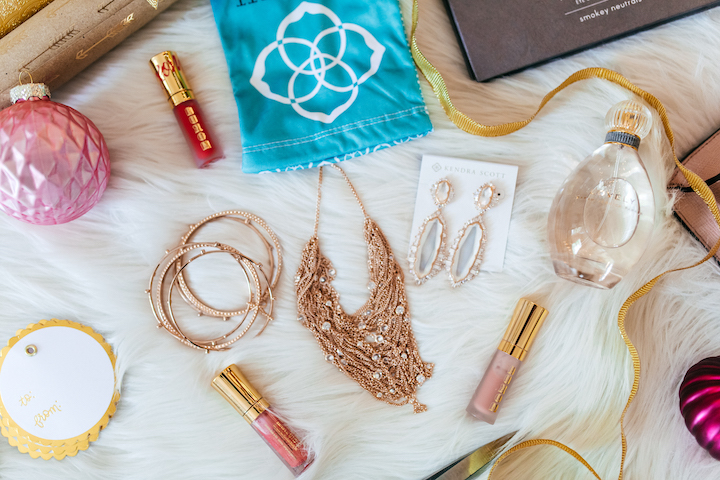 | Shop Kendra Scott Jewelry |

*** Giveaway coming soon!***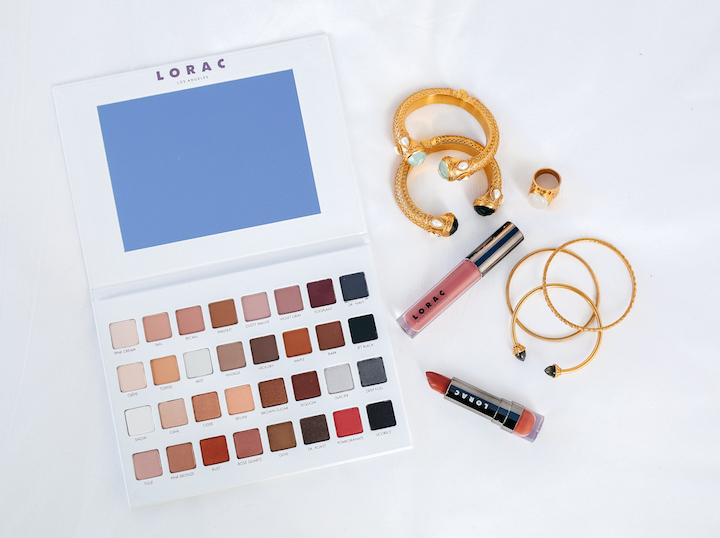 | Shop Lorac Makeup & Julie Vos Jewels |

***Giveaway coming soon!***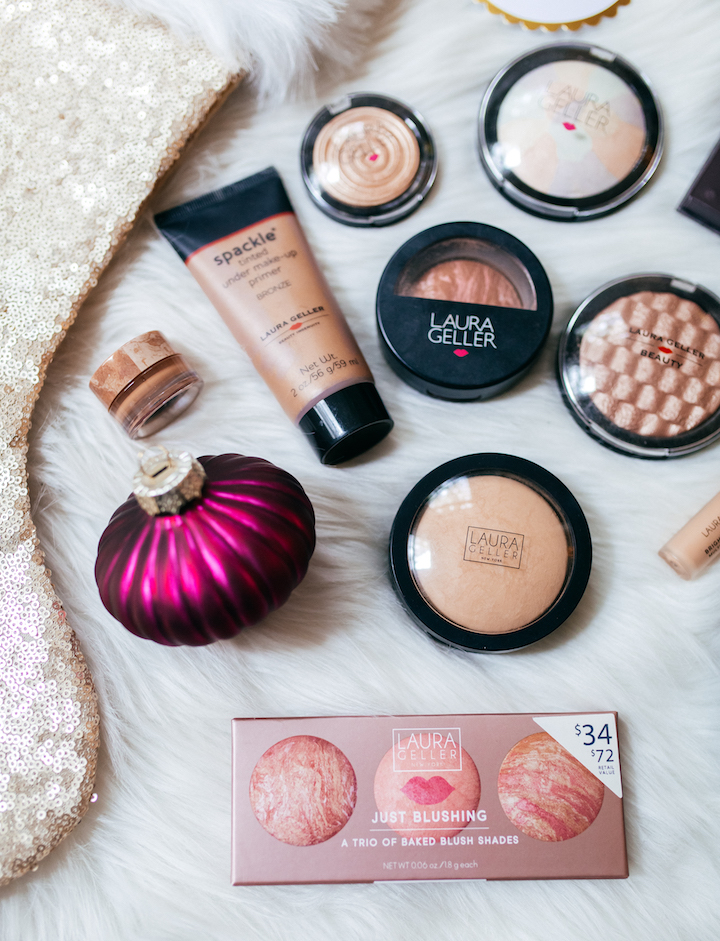 | Shop Laura Geller Beauty |

I absolutely love Laura Geller's Baked Gilded Honey and Spackle.