Morning everyone, I've been doing a lot of nesting around the house lately to prepare for Baby P's arrival from wallpapering the nursery and cleaning out all of the junk closets around house to updating our guest room and making space in our room for baby gear. We plan to have our moms, my sister and a night nurse help us out during those first few weeks so updating our guest room was huge priority to make sure our helpers have a comfortable place to sleep. Additionally, the guest room is directly next to the baby room so once the baby starts sleeping in his own room I'm sure we'll spend a decent amount of time in the room right next to him. Just like our room, I wanted the room to feel fresh and clean with crisp white bedding and soft colors so we decided to get the same Serena and Lily bedding that we have on our bed.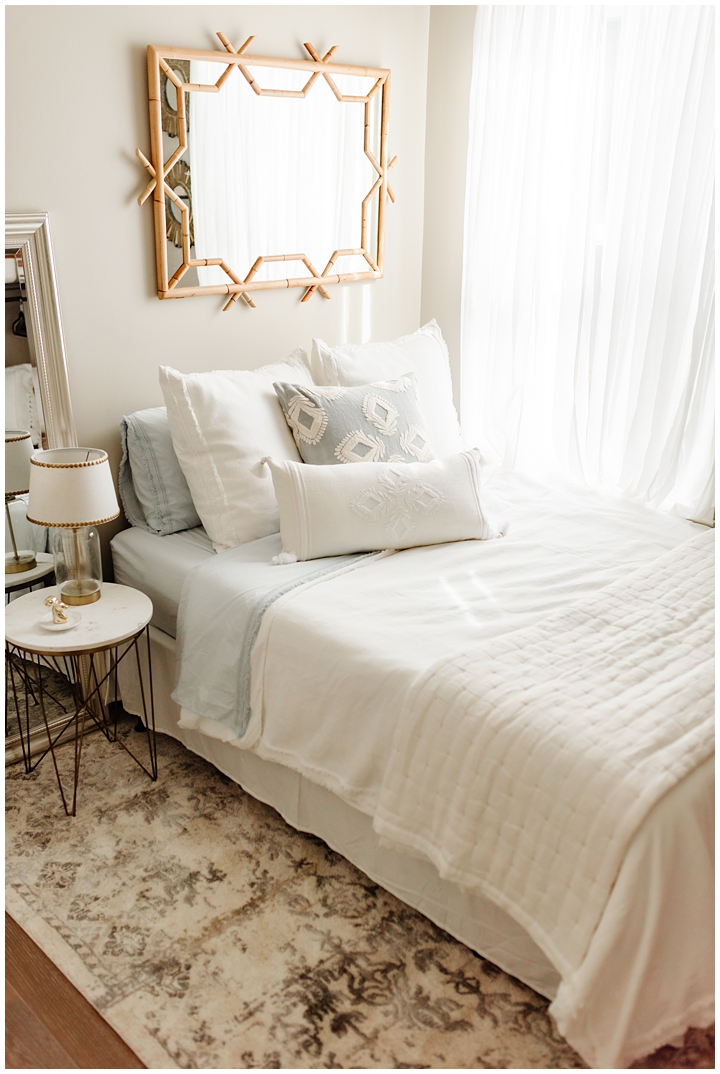 I always get so many questions about the paint color in our house. We have the same paint color in every room throughout the entire house and it's the Sherwin Williams color match to Benjamin Moore Revere Pewter HC-172.
| Shop My Guest Room |
Details: Lanai Mirror, Solana Sheet Set, Leighton Pillow Cover, Sutter Linen Quilt, Mar Vista Matelassé Duvet Cover, Solana Shams, Square Leighton Pillow Cover c/o Serena & Lily | Ivory and Blue Abstract Medallion Area Rug | Similar Marble Accent Table | Pastel Tufted Velvet Storage Ottoman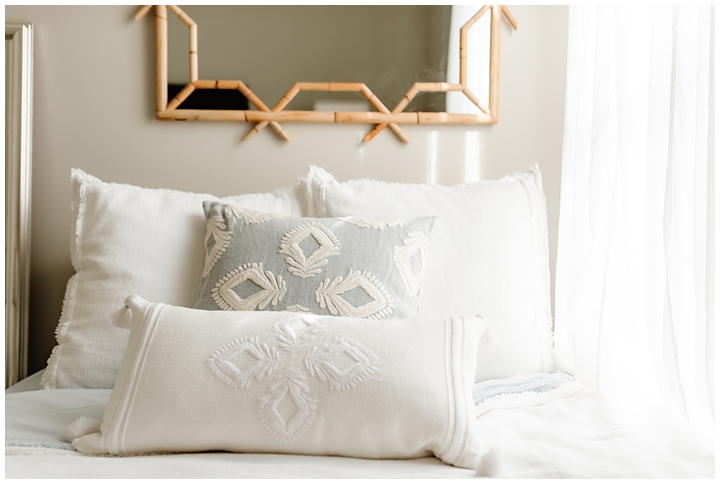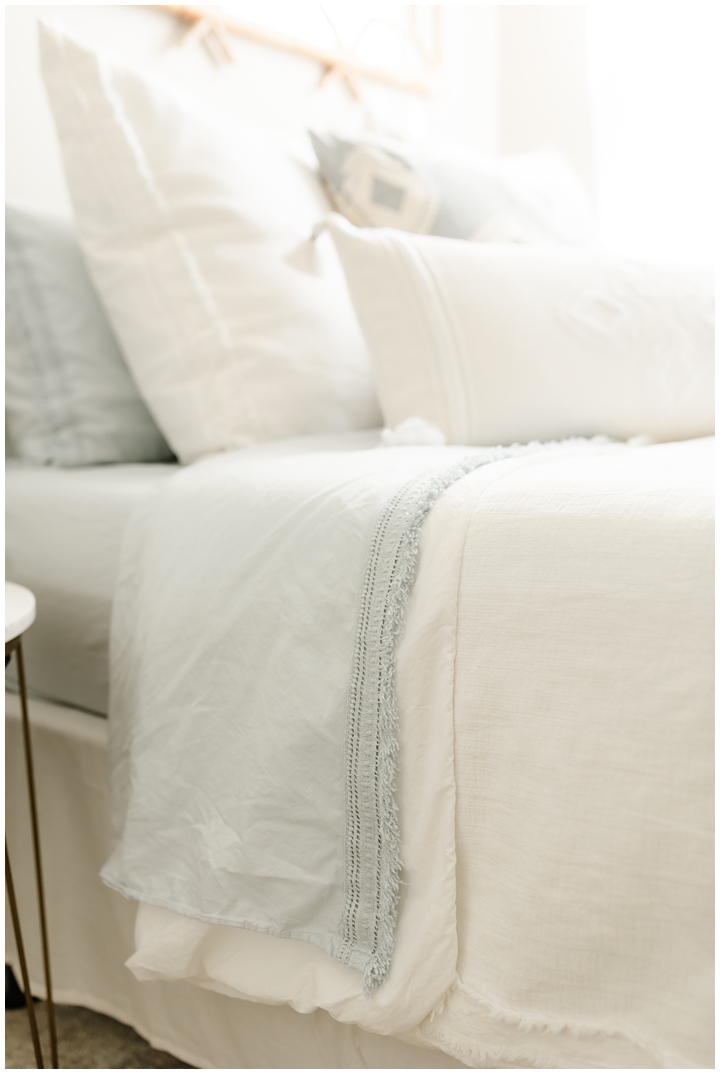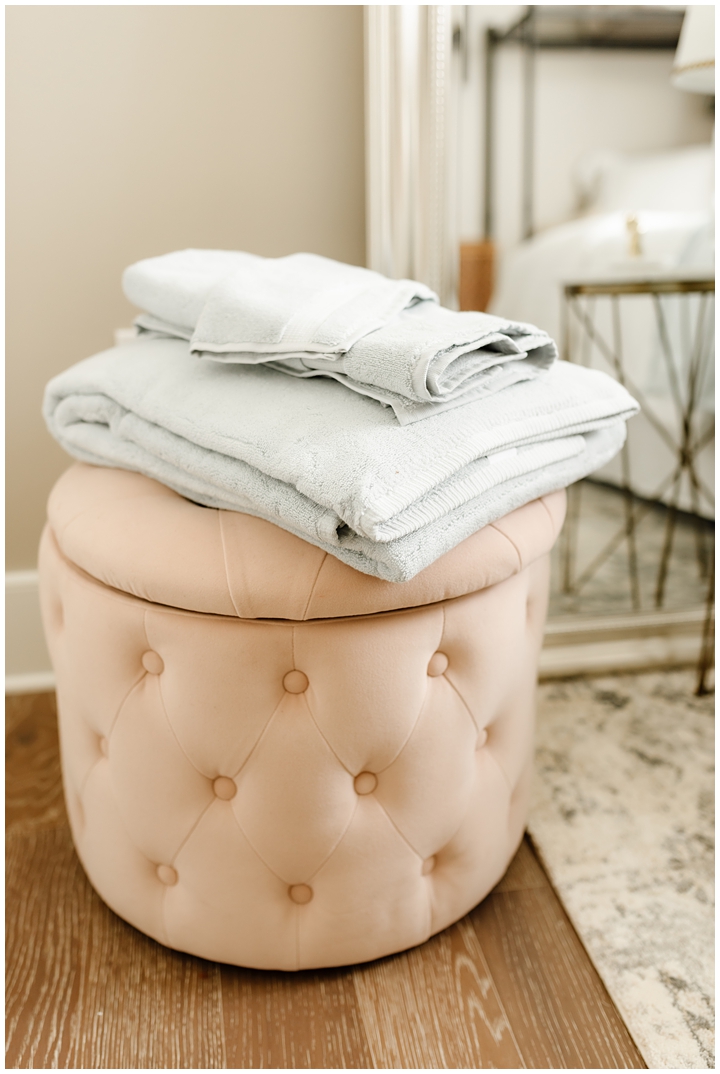 I always like to place towels in the guest room for my guests to use. Serena & Lily makes the most luxurious bath towels. We have the Sonoma Collection.
Serena & Lily has the most beautiful coastal chic bedding collection that gives your home that fresh and clean feeling.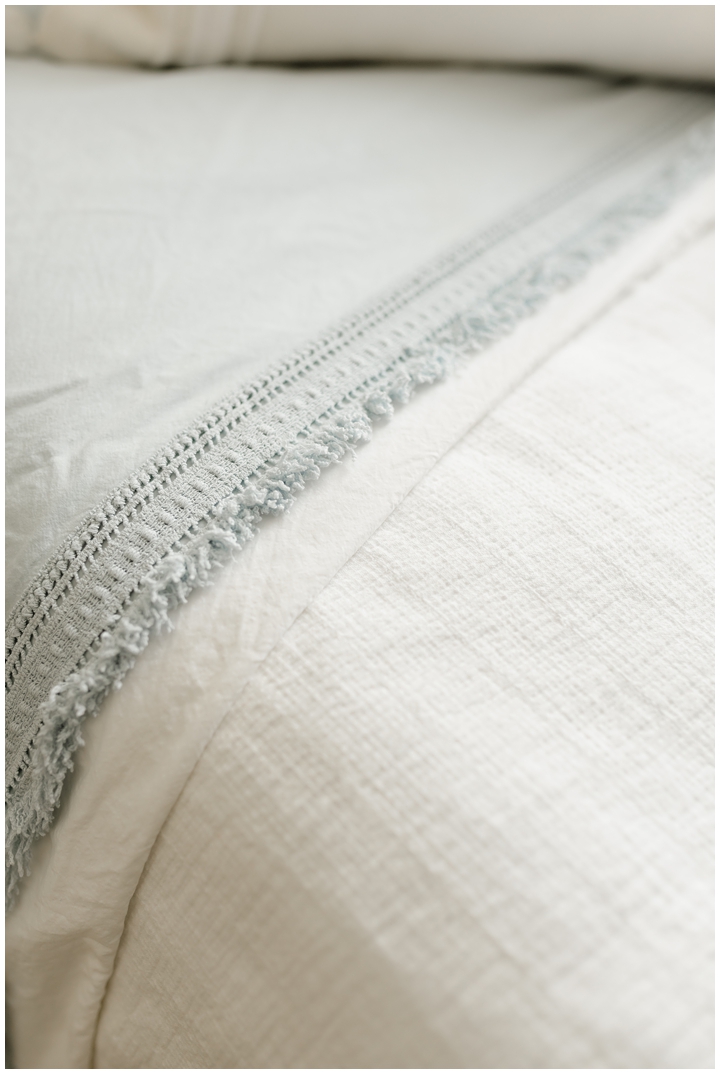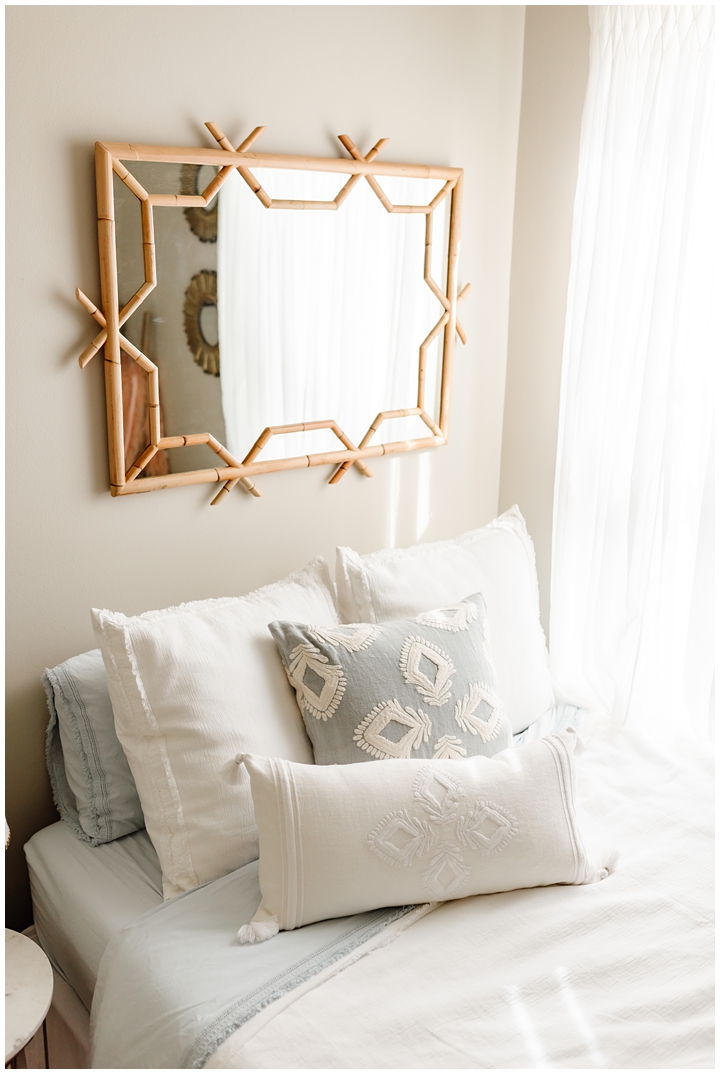 We don't have a headboard for the guest room so I hung this decorative mirror from Serena & Lily above the bed to create the illusion of a headboard. Plus it makes the room appear larger too.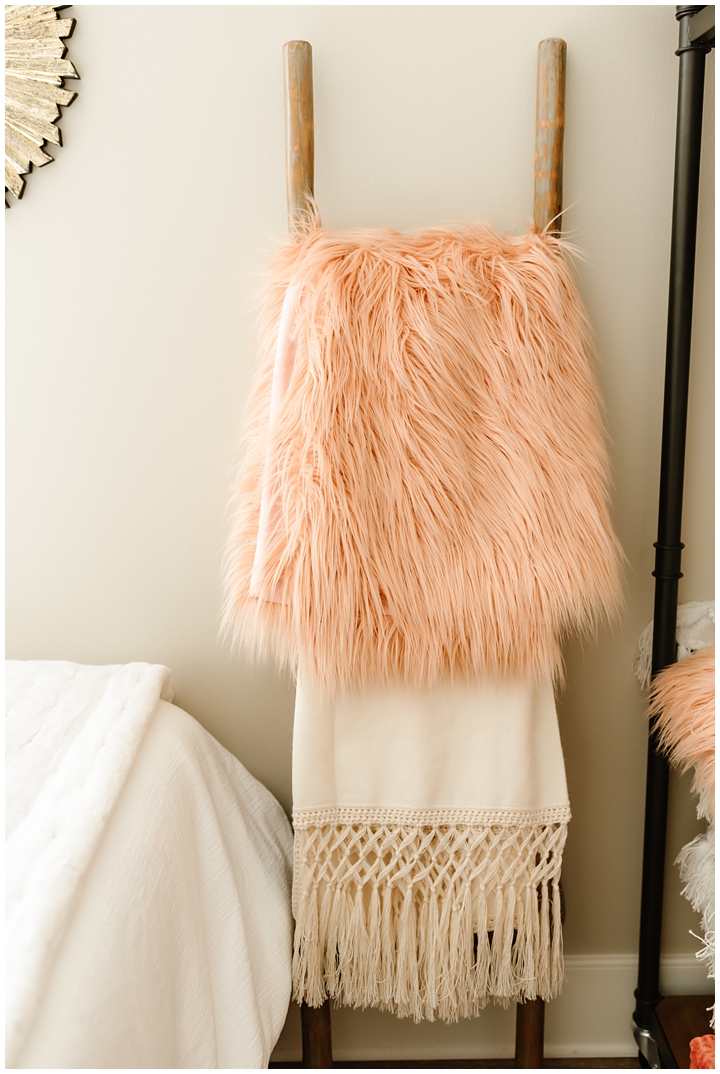 Blanket ladders are the most beautiful way to store and display your blanket. I love turning storage into decor. My exact blanket ladder is sold out, but Serena & Lily makes a beautiful teak ladder and here is a budget friendly option too—>5 ft ladder
| Shop My Guest Room |
Details: Lanai Mirror, Solana Sheet Set, Leighton Pillow Cover, Sutter Linen Quilt, Mar Vista Matelassé Duvet Cover, Solana Shams, Square Leighton Pillow Cover c/o Serena & Lily | Ivory and Blue Abstract Medallion Area Rug | Similar Marble Accent Table | Pastel Tufted Velvet Storage Ottoman