Happy Friday friends! I wish I could say I was going somewhere fancy tonight looking all glam like this, but I'm just sitting on my couch enjoying the heart burn that comes along with pregnancy. Haha! I really only got all made up just for you guys to share some of my beauty must-haves from Nordstrom. I love how Nordstrom carries pretty much all of my hair and makeup essentials from skincare and makeup brushes to lips and hair tools.
Scroll through this post to see some of my top products that I use on a daily basis and when I'm going for a more glam look too.
My Beauty Must-Haves from Nordstrom: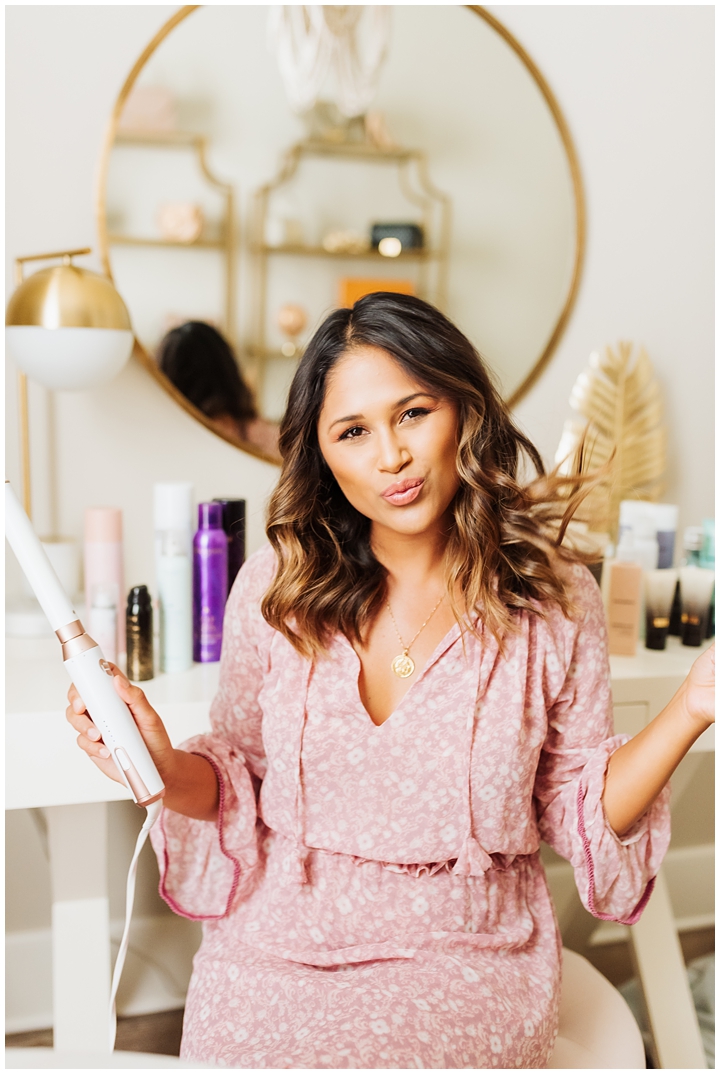 Nordstrom carries my top 3 hair tools, which are the:
1. Whirl Convertible Tapered Interchangeable Styling Wand | This T3 wand is hands-down the best wand out there because you can change out the barrel sizes and it has five heat settings up to 410°F to perfectly style all hair types and textures.
2. The Brush Crush Heated Straightening Brush | I just got this heated hair brush last year and it's such a lifesaver when it comes to getting ready quickly. I have naturally straight hair so I don't really need to straighten my hair, but sometimes I just need to clean it up and I love how I can do it with Drybar heated hair brush so I don't have to expose my hair to that much heat.
3. Cura Luxe Professional Ionic Hair Dryer with Auto Pause Sensor | I love this dryer because it has five heat settings and two speed options with a lock-in cool shot button to accomodate any hair type and texture. I've been using T3 hair tools for about six years now and they always exceed my expectations.
I love using the Urban Decay Naked Heat palette year round, but I especially love it in the spring and summer months because it helps you achieve that glowy sunset look. It also has quite a neutral colors in there for when you're trying to go for a natural no-makeup look.
As for my eyebrows, I rarely ever leave the house without applying the Anastasia Dipbrow Pomade® using the #12 Large Synthetic Duo Brow Brush. I how the brow color is waterproof so it lasts all day.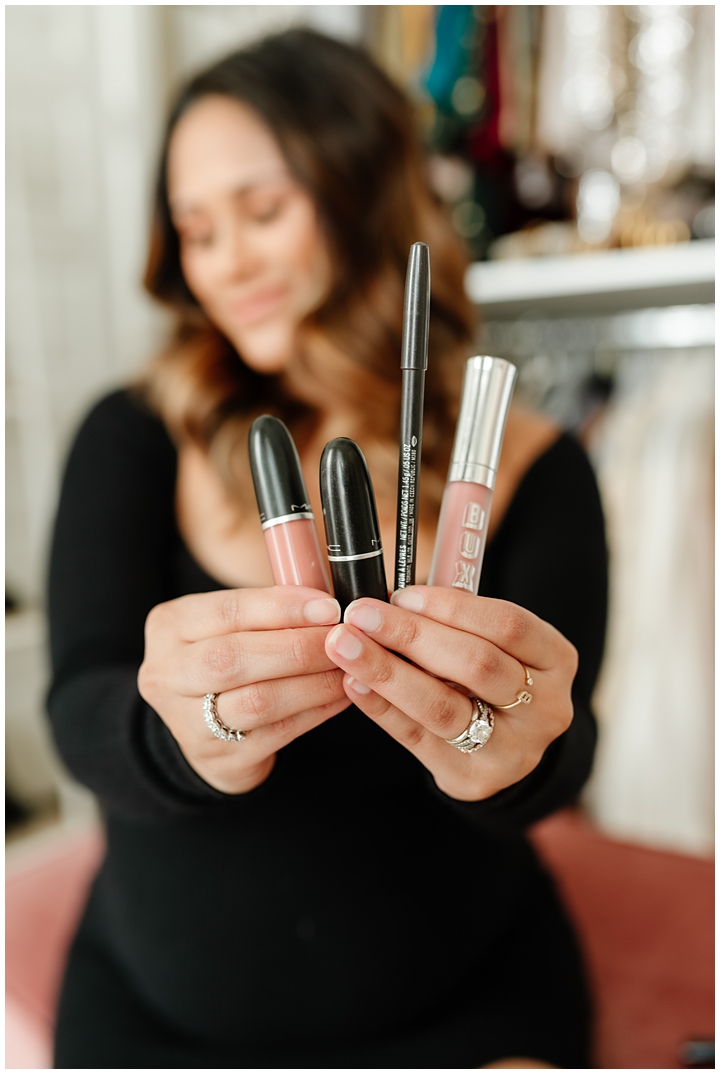 I get asked about my nude lip color all the time so here are the four steps:
1) Line your lips with a MAC Lip Pencil in the color Subculture.
2) Next, add a coat of MAC Matte Lipstick in the color Yash.
3) Top off your matte lipstick with liquid lipstick in the color Lady-Be-Good.
4) Finish off your lips with some extra plumping Buxom lip cream. Their lip plumping glosses work great too!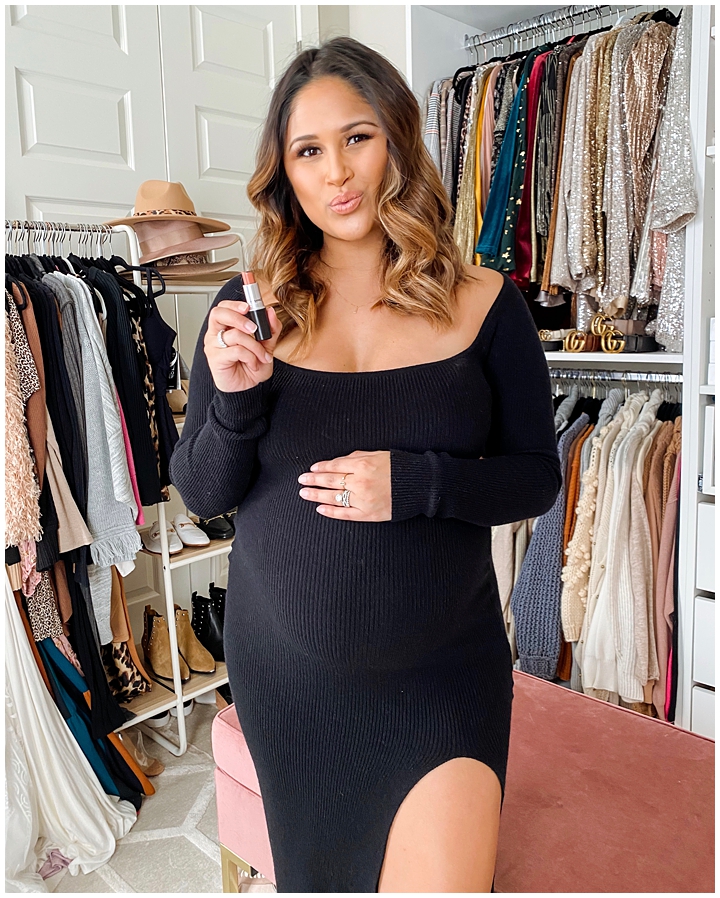 | Shop My Makeup Essentials |

1. Cooling & Brightening Eye Balm | The Tula Rose Glow and Get It really does brighten your under eyes and you can use it over your makeup when needed.
2. Brush Essential Kit | I've been using these Sigma makeup brushes for a couple years and they're such great quality. Not only are they durable and long-lasting, but I notice a huge difference in my overall makeup when I use these brushes.
3. Blush | I've been using Nars blush in color "Orgasm" since I was in college and while I still love to try out other colors too, I can always come back to this one.
4. Original Makeup Sponge Applicator | Not only are beauty blenders great for blending your makeup, but they're also good for adjusting makeup mistakes without messing up your makeup even more. Don't forget to wash them every so often though!
5. Naked Heat Palette | *see above for review
6. Dipbrow Pomade® | *see above for review
7. MAC Lip Pencil in Subculture| Line your lips this color before applying nude lipsticks.
8. MAC Matte Lipstick in Yash | This is my favorite pinky-nude color
9. Oribe Gold Lust Dry Shampoo | I love using both the Oribe Dry Shampoo and Texturing Spray when curling my hair. The texturing spray in an invisible dry spray that builds incredible volume and adds texture to any hairstyle. Plus they both smell really good too.
10. Diorshow Waterproof Mascara | *see above for review
11. #12 Large Synthetic Duo Brow Brush | I always keep one of these brushes on hand to touch up my eyebrows when I'm on the go!
This post is in partnership with Nordstrom a brand I love. All opinions and selections here are my own. Thank you for supporting the affiliate posts who make this blog possible.