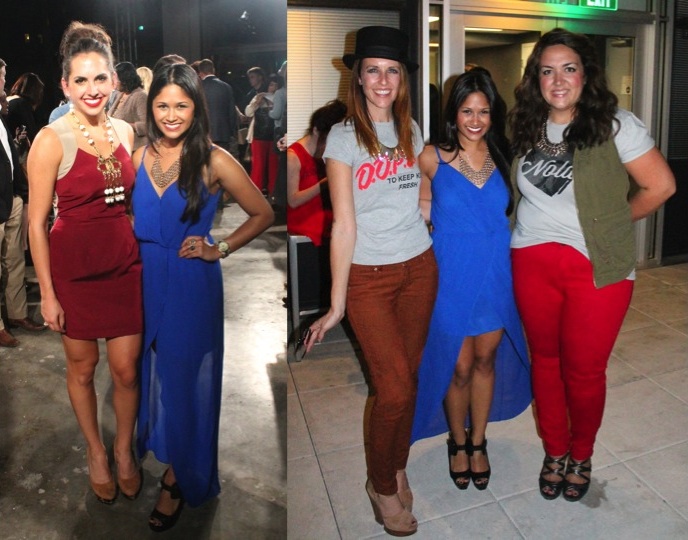 Left: Me with Sarah of Jolie & Elizabeth   Right: Me with Andi Eaton and Lauren Lagarde.  These are the two women along with the rest of the NOLA Fashion Council who made NOLA Fashion Week possible and such a great success.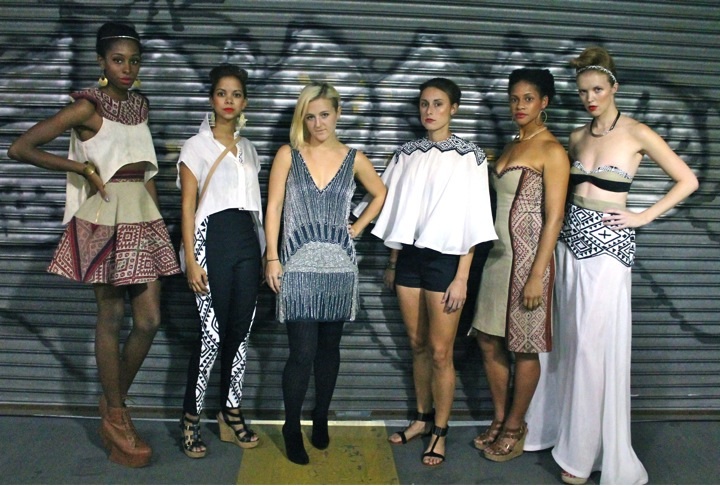 Designer Kallie Forster with the models in her S/S 2013 Collection.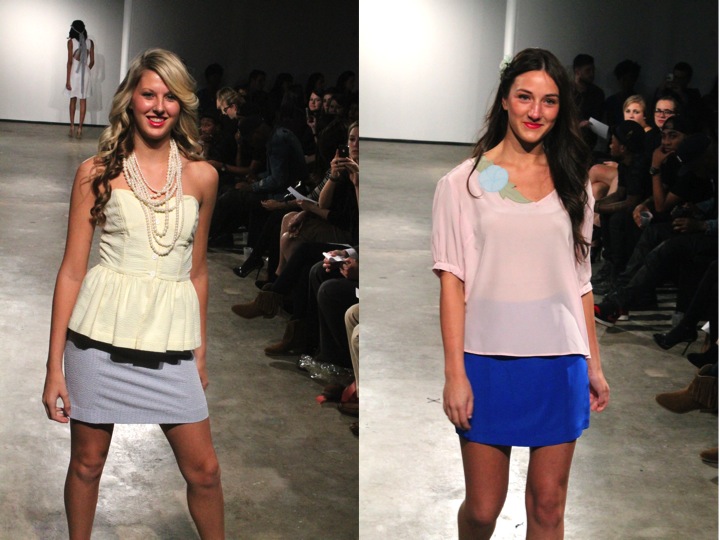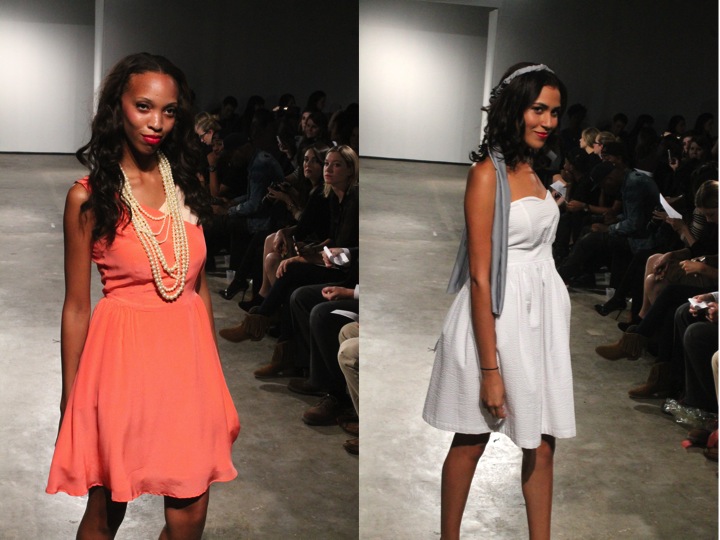 Four different looks from the Jolie & Elizabeth S/S 2013 Collection.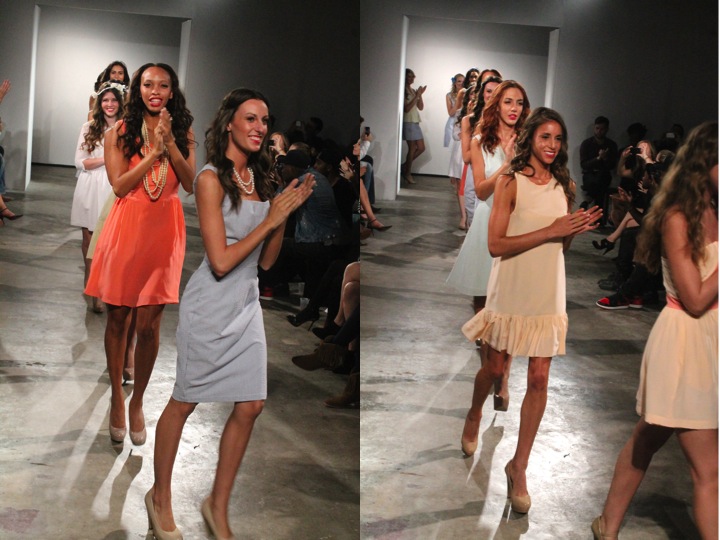 Jolie & Elizabeth's finale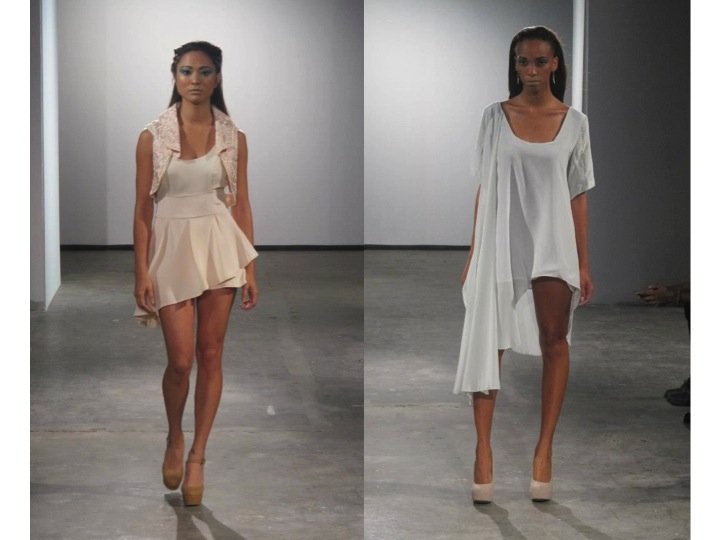 Two different looks by Izavel (Photo Source: Nola Fashion Council)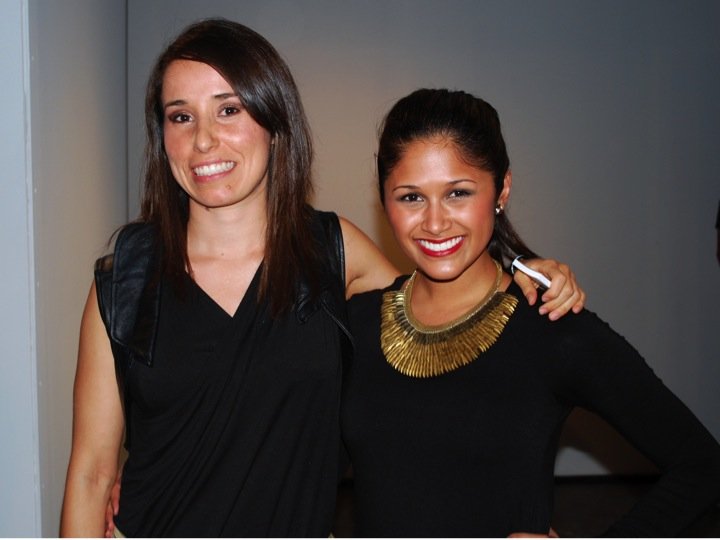 Me with designer, Isabel Varella of Izavel
Good Morning readers, as you know last week I attended a few shows during NOLA Fashion week.  The NOLA Fashion Council along with local designers put on an absolutely fabulous week of runway shows and I can't wait until next fashion week in March 2013! It was so great getting to see Isabel Varella again and I'm so glad I was able to view Izavel's S/S 2013 collection since we recently collaborated together.  Her Spring/Summer collection is full of soft pastel colors and aqua hues.  I was also very impressed with Kallie Forster's first official collection.  She took tribal prints to the next level.  Last but not least, I thoroughly enjoyed the classic southern look of  Jolie & Elizabeth's S/S 2013 collection.  I was even able to get an interview with them so you'll get to know and love these two talented New Orleans designers very soon.
P.S. I promise to launch the Amanda Uprichard giveaway soon along with some outfit posts!