Hi everyone and Happy New Year! I hope you all had a wonderful New Year's Eve and day! We spent the evening with all of our friends and then celebrated Blake's birthday this morning with the most glamorous birthday brunch (aka donuts, burgers and fried chicken sandwiches at the Butter Krisp drive thru). It's been raining nonstop over here in Louisiana so we've remained glued to the couch since "brunch."
Anyway, I just wanted to share these holiday photos of me and Blake that I actually meant to get up on the blog weeks ago.
We've made some unforgettable memories this year while we've also learned that adult life is even harder than they say, but at least we know we can always count on each other for laughs and reassuring hugs when the going gets tough! I can't wait see what 2017 brings!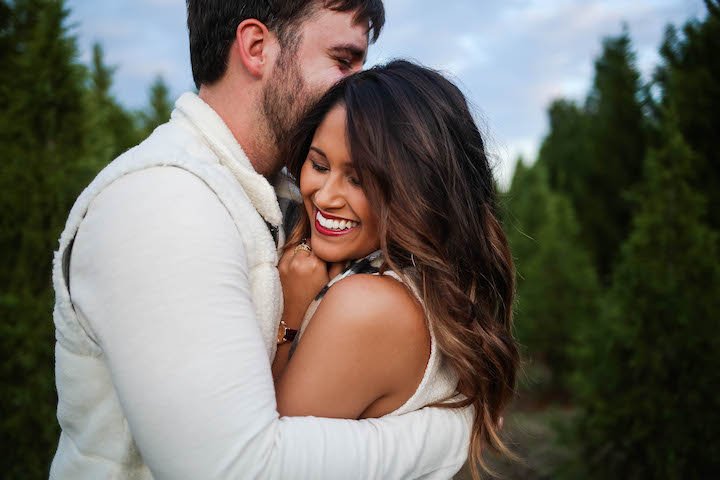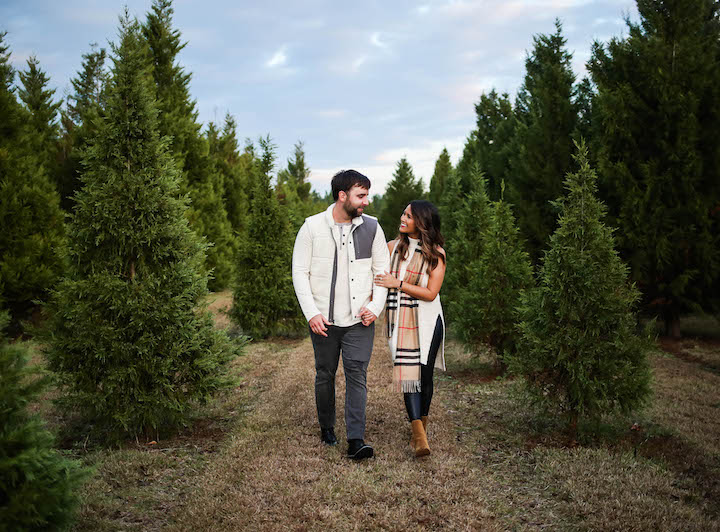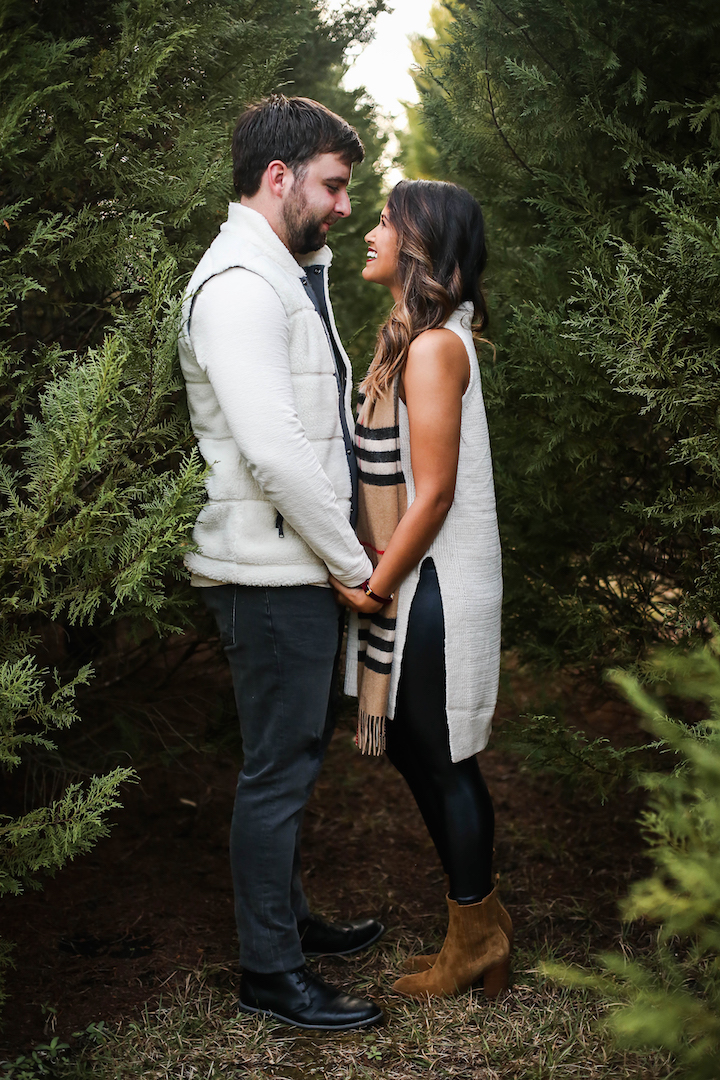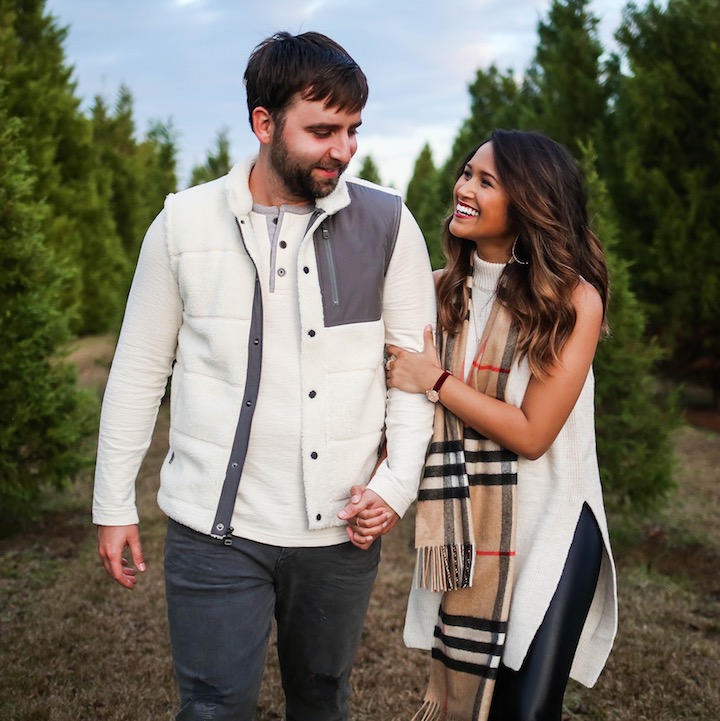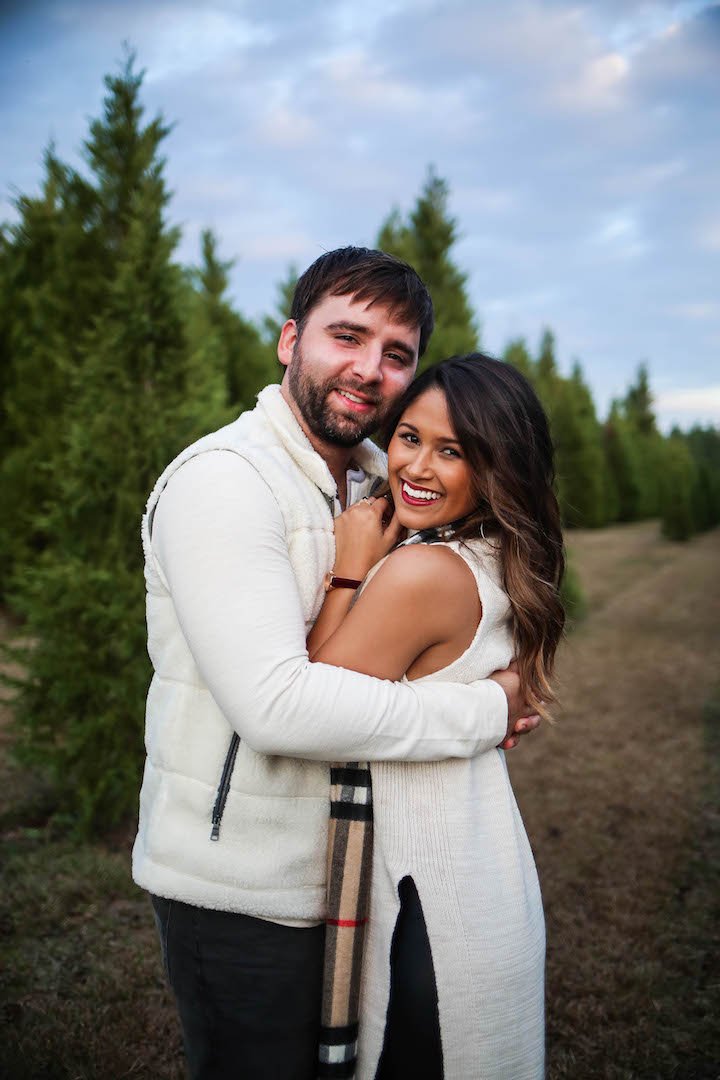 Photos by: Michelle Preau
| Shop His And Hers New Year's Day Style |

Outfit: Sleeveless Mock Neck Sweater (similar here) — wearing sz XS | Koral Lustrous Leggings (also available here & here)— wearing sz S | Burberry Scarf | Marc Fisher 'Alisa' Pointy Toe Bootie <—SALE Alert!! (also available here)
| Shop Jewelry |

| Shop His Look |

Blake's outfit: Topshop Dark Grey Distressed Skinny Jeans | Texture Henly Shirt | Sherpa Vest 
P.S. You're going to be seeing a lot more of Blake on the blog this year whether he wants to be or not! Haha!