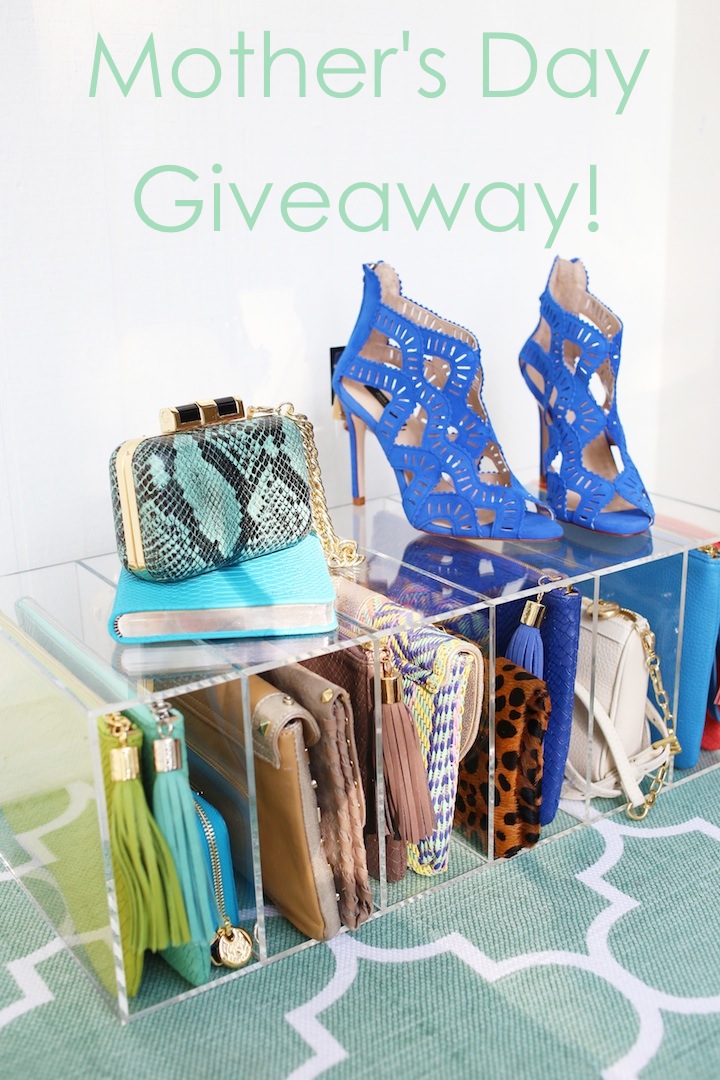 Enter to WIN a GLAMdivide organizer and display + a personalized Gigi New York All In One clutch in the color of your choice!
To enter follow @GigiNewYork @glamboxes & @HauteOffTheRack on Instagram & comment with your NAME and EMAIL so that we may easily contact you if you are to win!
Just follow the steps on the Rafflecopter below to enter & Good Luck! Also, make sure to do the extra entries for a better chance of winning. The Winner will be announced on Mother's Day!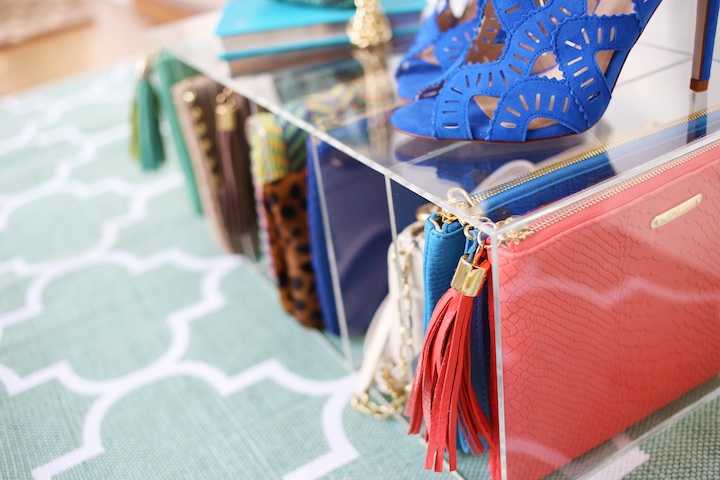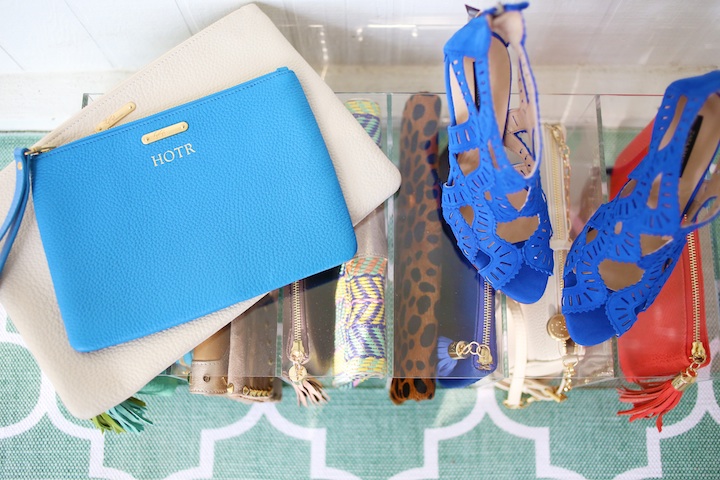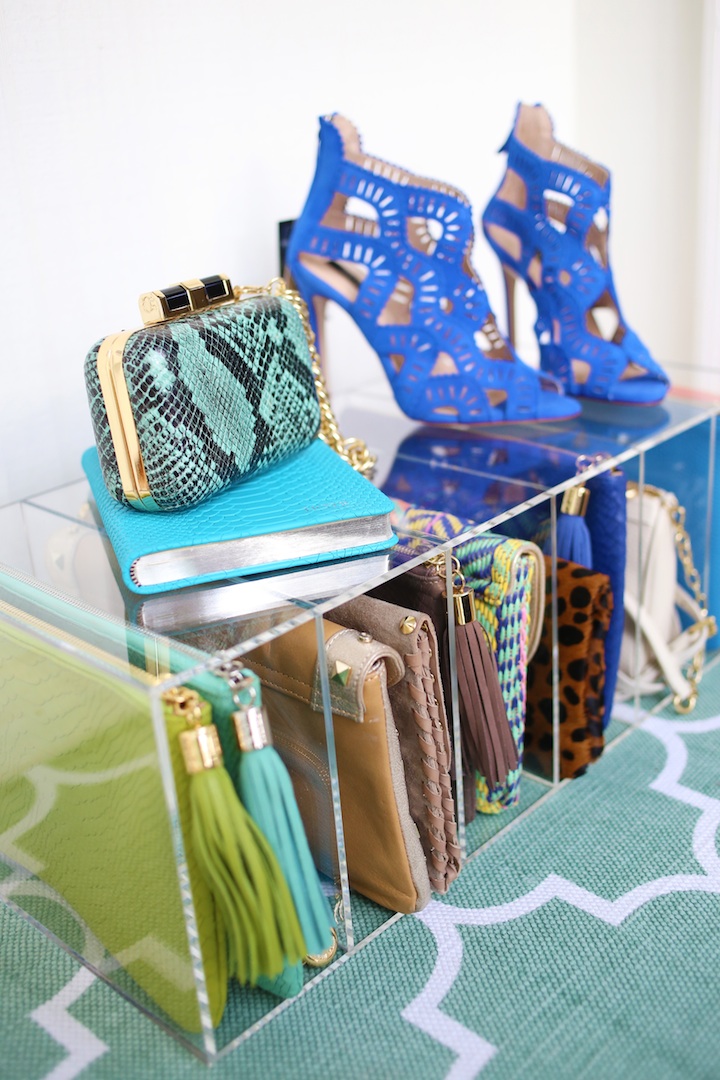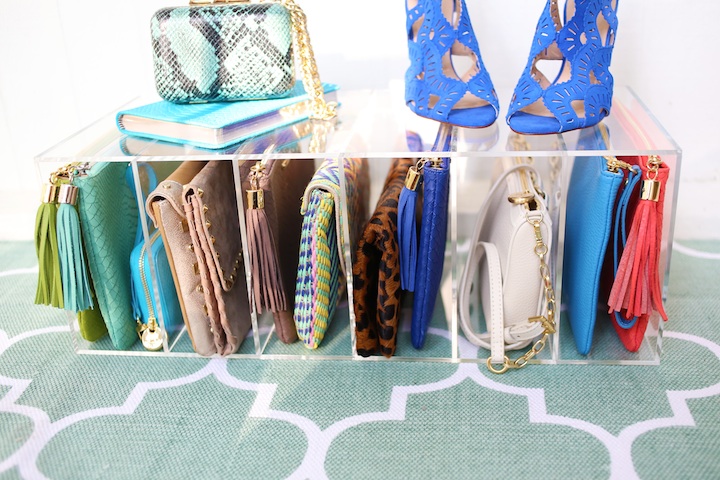 Photos by: Kaela Rodehorst Photograph
Good Morning readers and Happy Cinco de Mayo. I'm sorry that I don't have a festive Cinco de Mayo outfit planned for you today, but I figured  you'd like the chance to win this amazing GLAMdivide plus a personalized Gigi NY clutch in the color of your choice just a little more than my fiesta attire.  Am I right?
Anyway, like I told you last week…still no living room furniture or a kitchen table, but my clutches are now organized on a beautiful lucite display all thanks to GLAMboxes!  Who cares about pots and pans are area rugs!! We've got the perfect handbag display!! Okay, maybe I took that a little too far because being able to cook something and having a place to sit other than floor might be nice.  The point is that the GLAMdivide is the perfect display piece to help you more easily organize your clutches to where you can still see all of them which makes getting ready easier.  I love lucite displays so that I can see all of my options instead of always using the same bags or having to dig around my closet to find them.
If you don't have very many clutches, I highly recommend checking out Gigi New York's current spring collection, but be careful because you just might want to buy them all! Oh and don't forget to enter this giveaway for a chance to win one in the color of your choice!
P.S. Stay tuned for some exciting details about an event that I'm hosting at Lakeside mall on Saturday, May 31st!