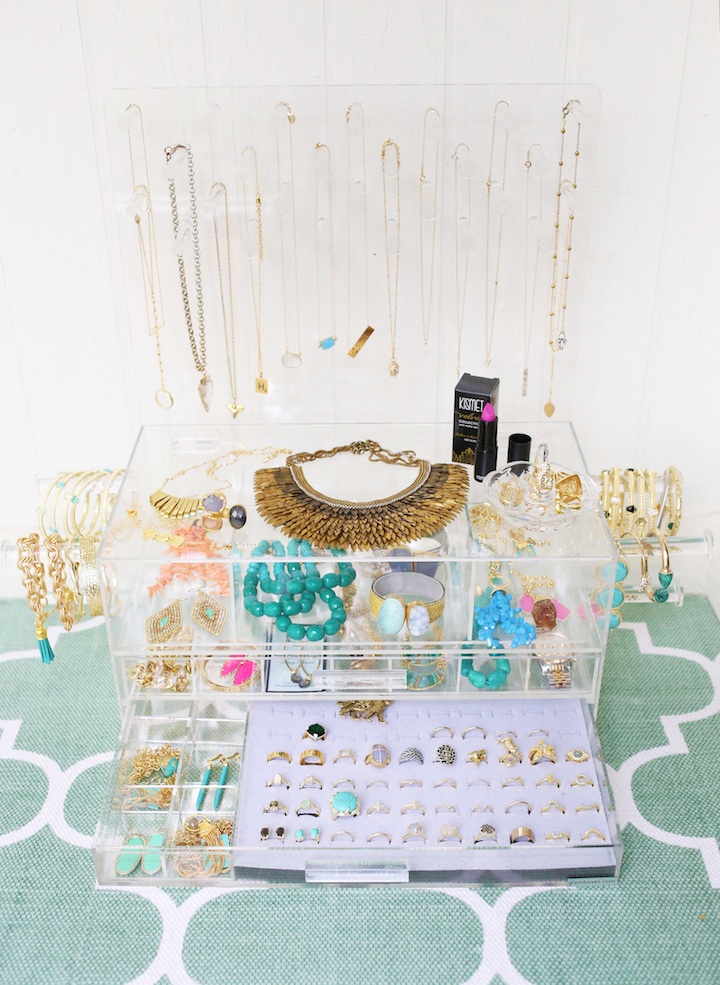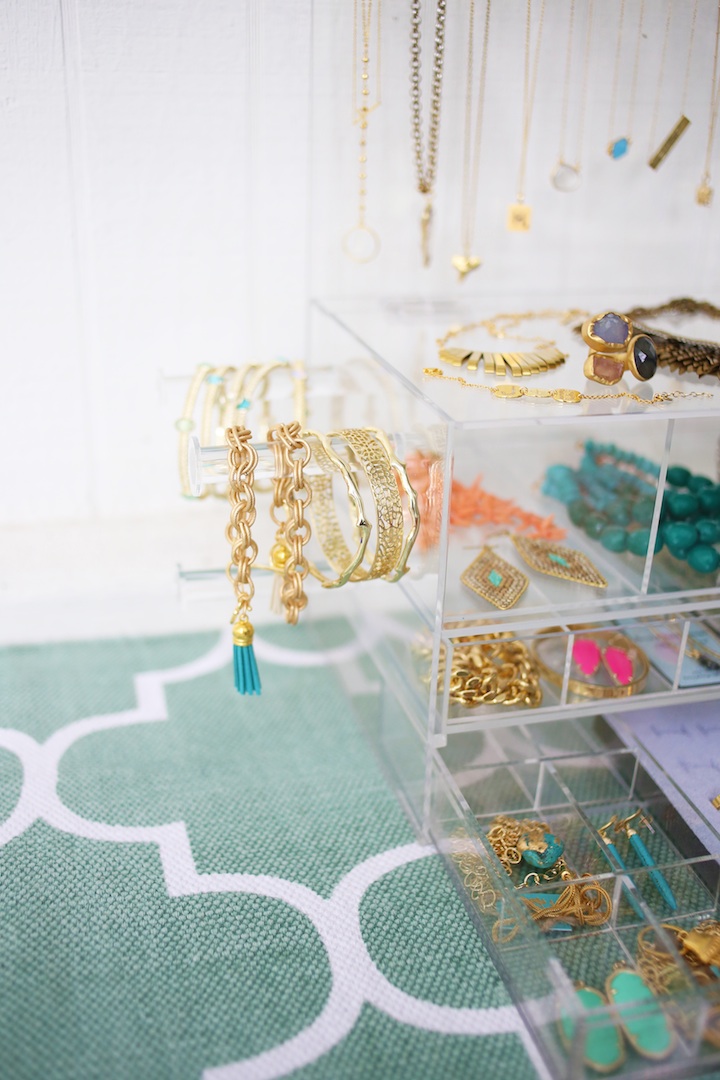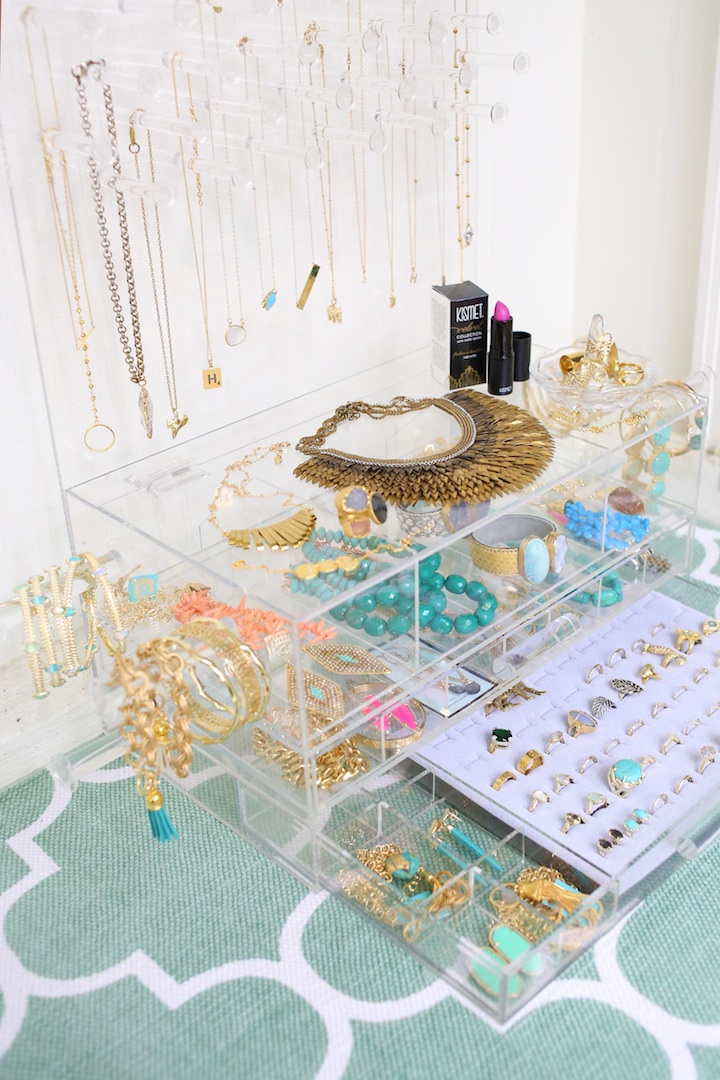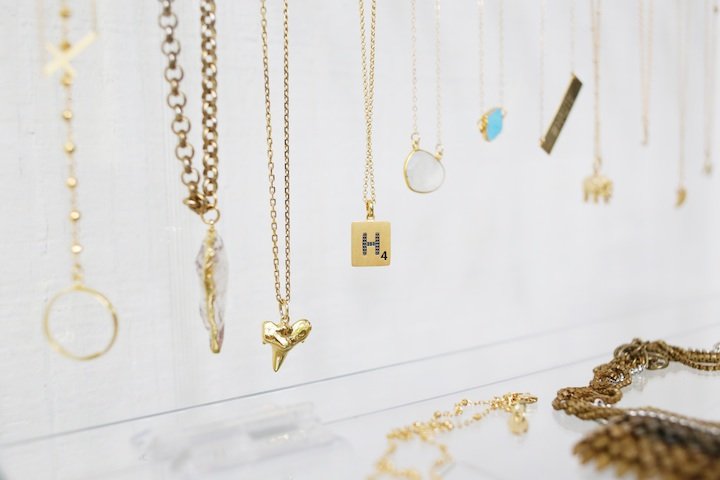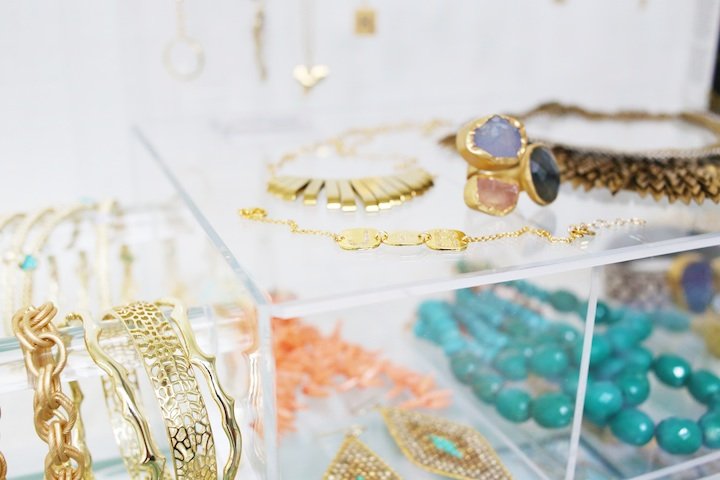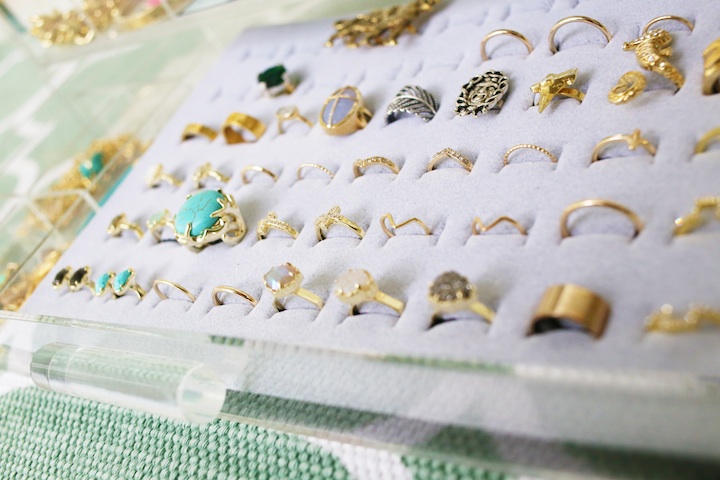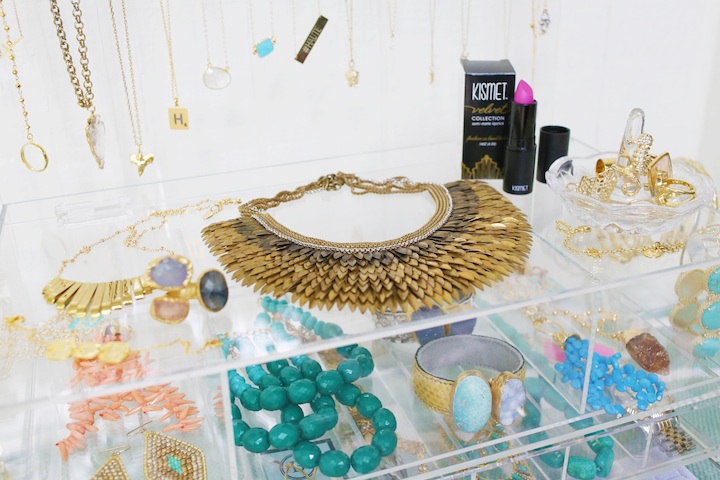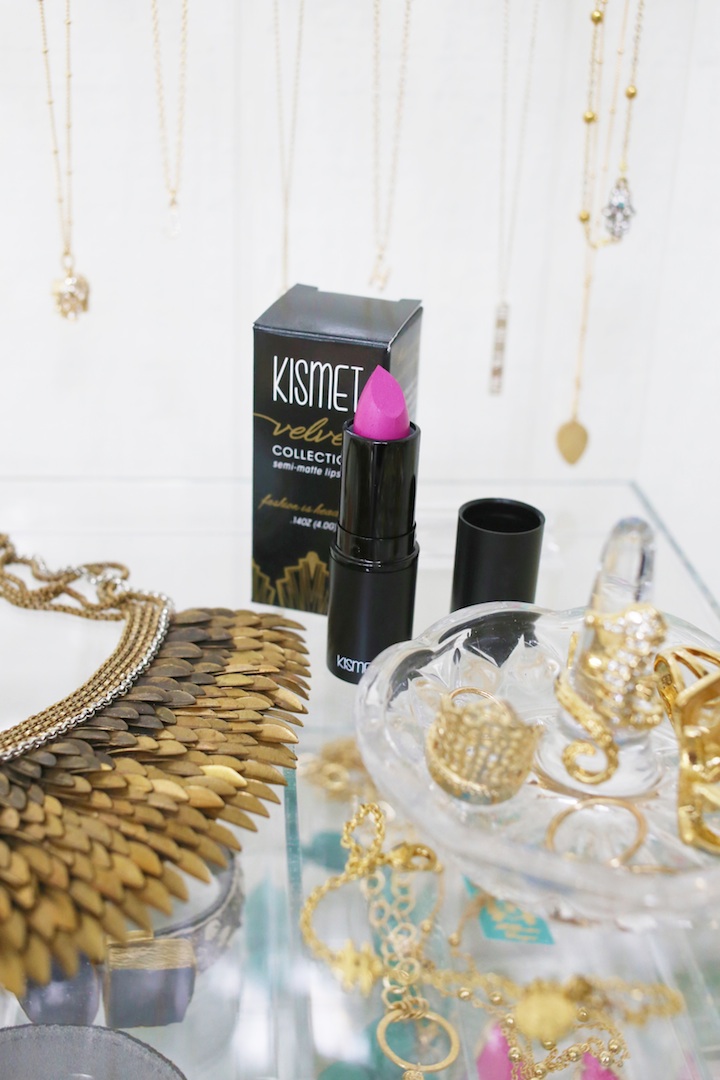 Photos by: Kaela Rodehorst Photograph
Jewelry:  GLAMluxe Jewelry Oranizer & Display c/o GLAMboxes | Kendra Scott | McClendon Designs | Lola James | Stella Dot | Mary P Lamb Designs | Reagan Charleston Design | Betsy Pittard Designs | C. Wonder | Dotted Tusk | Orchid Lipstick c/o Kismet Cosmetics |
Good Morning readers, I'm going to go out on a limb here and say that this is about as glamorous jewelry organizing gets!   I mean, have you ever seen anything like this? This right here is the mother of all lucite jewelry displays. I love how I can still see every piece of jewelry without having to open a bunch of drawers of untangle a few necklaces to see all of my options.  I don't know about you, but I'm all about options. I like to pick out my jewelry the same way that I pick out my frozen yogurt toppings, which is all spread out deliciously organized for me to drool over.  Having my jewels on display really benefits me because I always try on quite a few pieces of jewelry with my outfit to see which jewels really complement the look I'm going for.
I've tried a bunch of different ways to organize my jewelry, but this GLAMluxe box is by far the most efficient way.  I still of course use my tall lucite bar stand for my extra long necklaces and keep a few special pieces tucked away in a small jewelry box, but as for everything else, the GLAMluxe does the trick!  If you don't have this much jewelry to fill the GLAMluxe box, you can also choose from two other sizes on glamboxes.com.
Product Details:
GLAMluxe is available with OR without side handles for extra storage such as bracelets
Dimensions: 16″L x 9″W x 20″H
Upper:   4″ Deep
Middle:  1 3/4″ Deep
Bottom:  1 1/12″ Deep
Material: Lucite acrylic
Handmade in the USA
P.S. Don't forget to enter to the Mother's Day Giveaway Featuring Gigi New York & GLAMboxes! Click the ad below to enter!