What is your everyday style? Do you find yourself constantly searching for things to wear on a daily basis other than "pretend workout" clothes? I know that's always my problem! I haven't worked out in over two weeks and yet all of my yoga pants and sports bras are sitting in my dirty laundry bin. Terrible, I know! That is exactly why I have decided to round up some easy, everyday looks and not just for you, but for my sake too. Even though I'm a full time fashion blogger, I still experience the daily struggle of what to wear! Today, I'm starting off with these comfortable ankle boots from Cella's Boutique paired with a sleeveless sweater, which is also available at their store along with two other colors: black and ivory. I styled them with my most comfortable and casual AG Jeans and olive quilted jacket.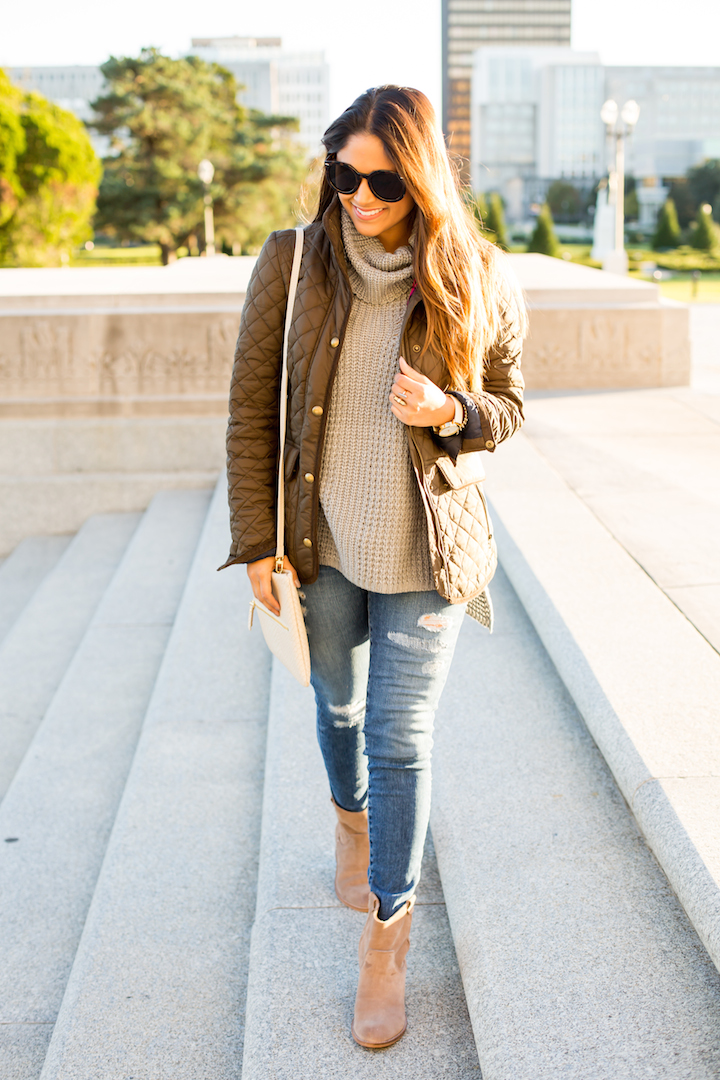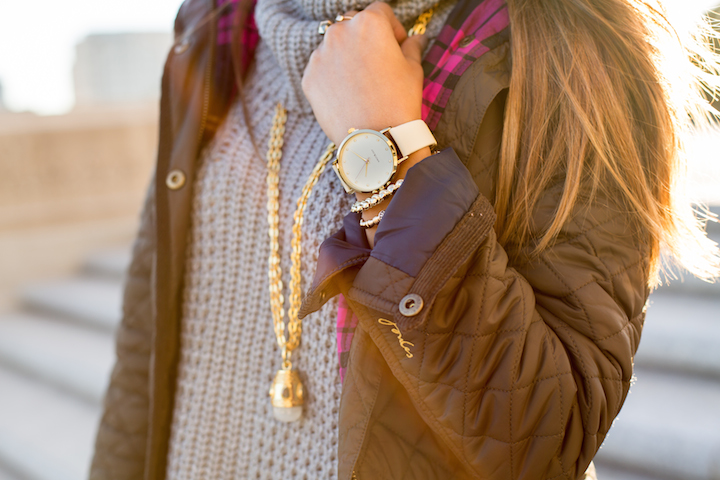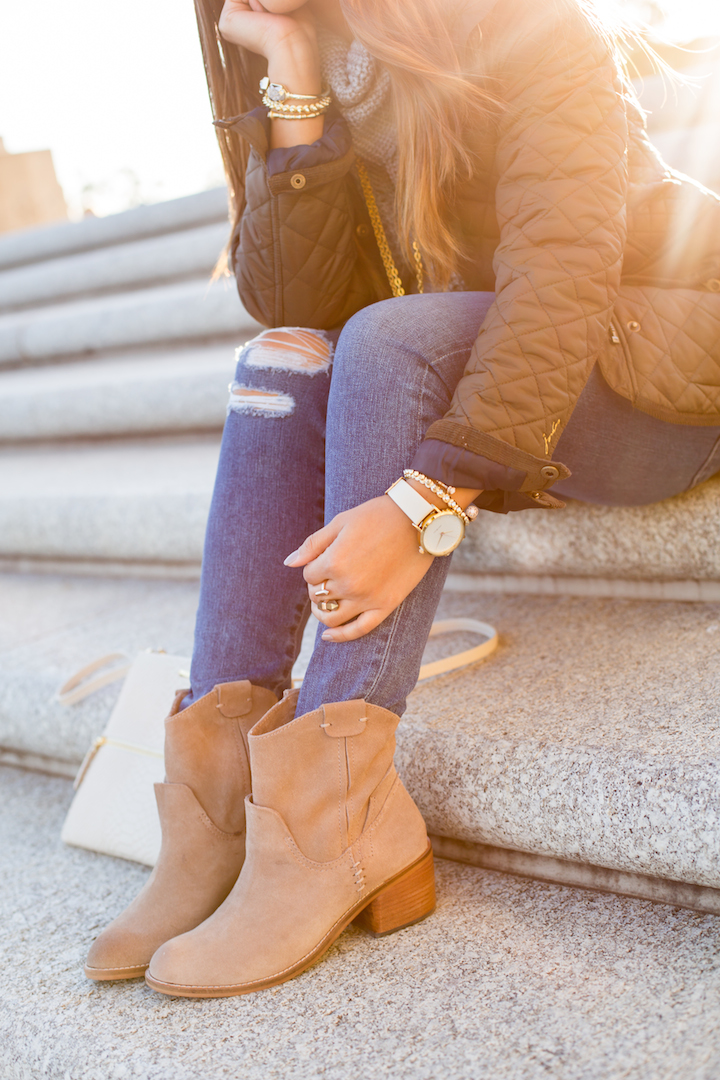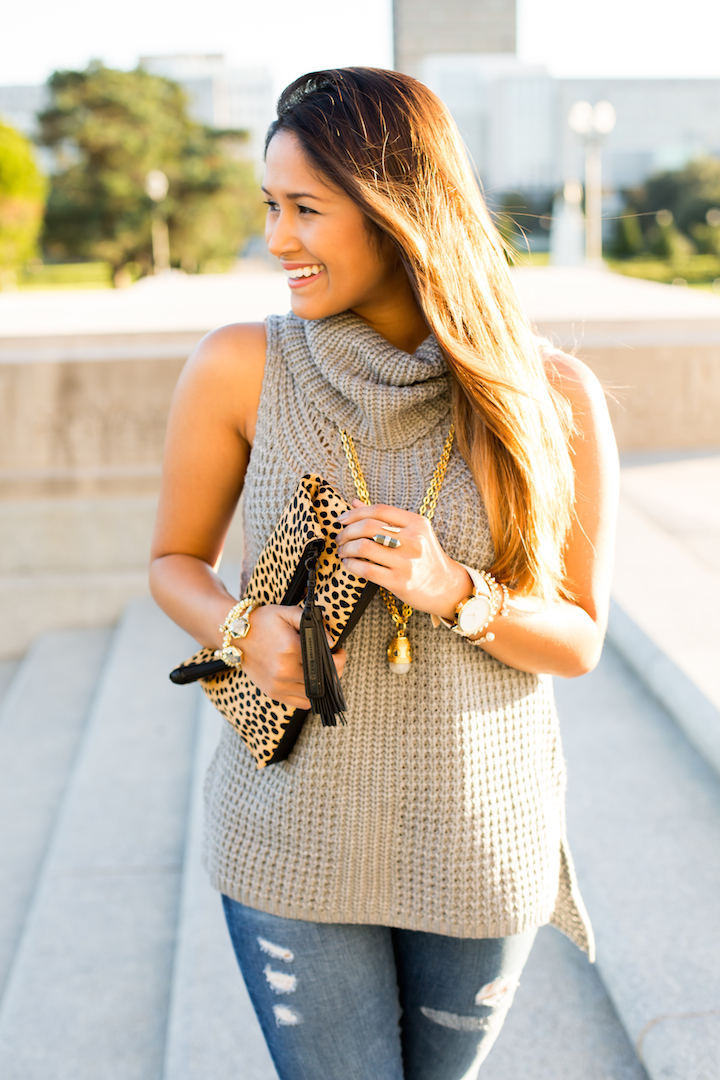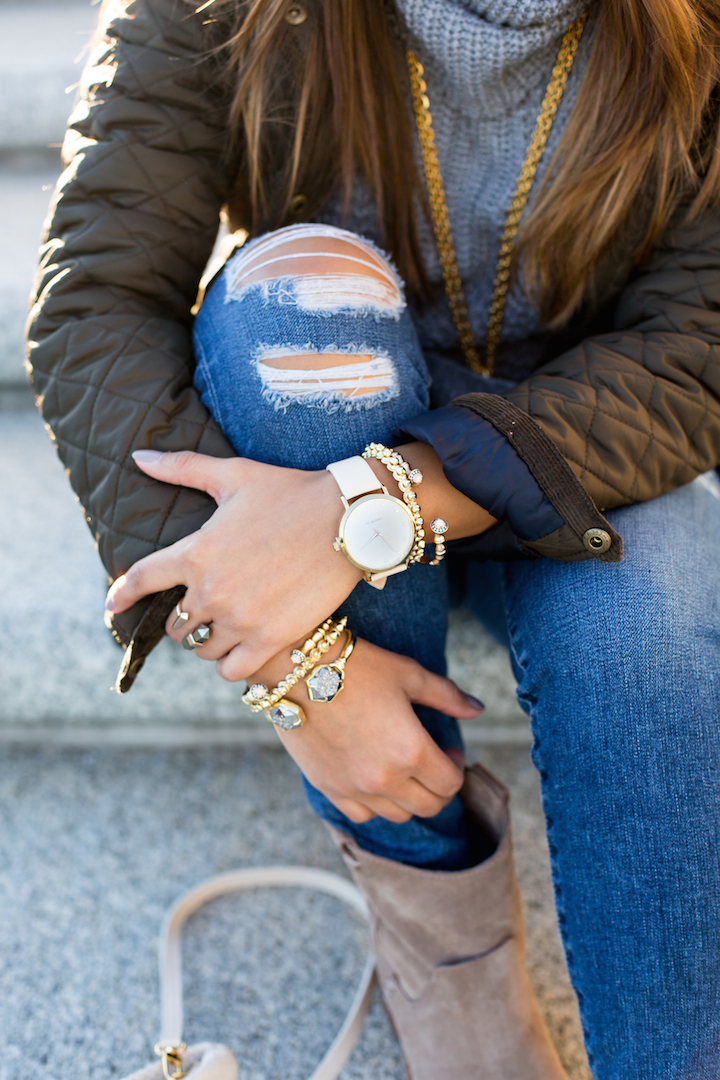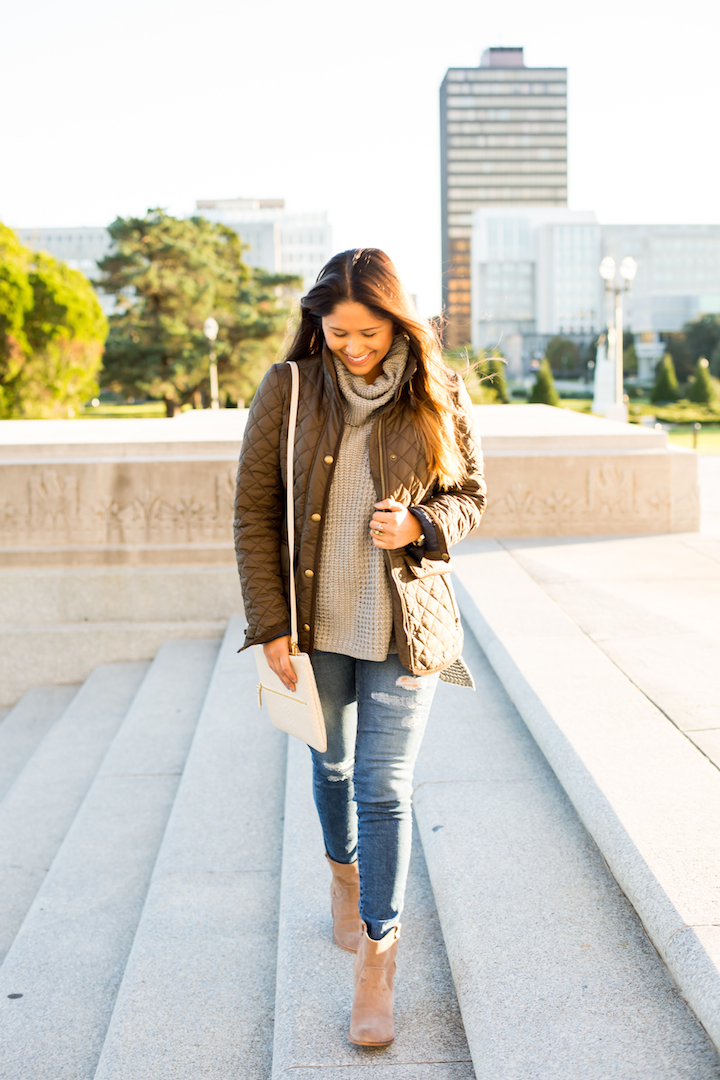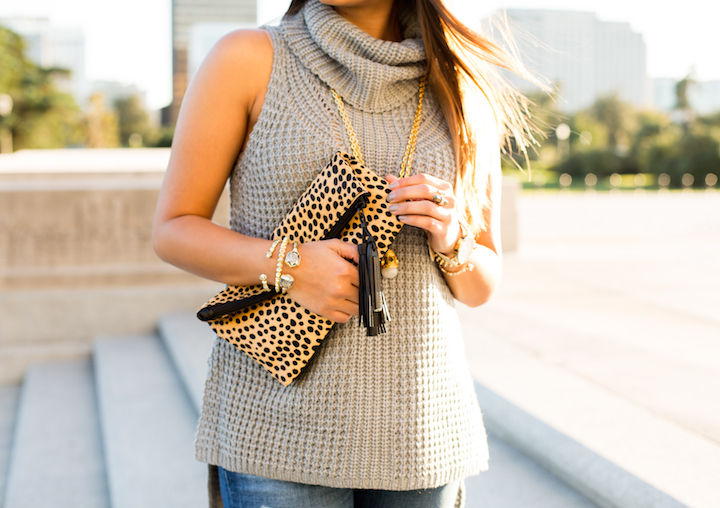 Photos by: Kristina Britt Photography
| Shop This Look |

Outfit: Sleeveless Sweater (also available in black & ivory) & Dolce Vita Boots c/o Cella's Boutique (call to purchase (504) 529-5110)| Quilted Jacket (similar here) | AG Ankle Length Jeans | Cross Body Bag c/o GiGi New York | Haircalf Foldover Clutch c/o Emma's Shoes & Accessories
Jewelry: Baroque Necklace c/ Jordan Open Ring, Jan Hinge Bracelet, Ryker Bracelet & Rory Bracelet c/o Kendra Scott| Olivia Watch c/o Wristology <–SALE Alert! Take 20% OFF w/ code: HAUTE20
Hi everyone, I hope I'm currently not the only one with a shameful laundry basket full of "pretend workout" clothes, but at least we're working on it, right? If dressing cute doesn't seem practical for you to do everyday of the week, start by giving yourself an achievable goal. For example, I'm going to dress cute and presentable at least three days this week. Also, just to clarify, I'm referring to clothing outside of your work wardrobe. Here are some items you should keep in your closet to help you achieve your goal of dressing better throughout the week: basic leggings (Zella Leggings are amazing), comfortable skinny jeans (I love this pair & this pair), everyday flat or short-heeled boots (in love with these boots), plaid or flannel shirts, chambray shirts (I highly recommend Bella Dahl), cross body handbags and simple accessories like the Olivia watch. See my last post featuring the Olivia watch here–> Holiday Gift Ideas: Watches For Her
See more everyday style posts below:
Tan Plaid Blanket Scarf + Olive
Everyday Chambray Shirt + Leopard Print
Cella's Boutique | 3013 Magazine St. New Orleans, LA (504) 592-7510 | 514 Saint Peter St. New Orleans, LA (French Quarter) (504) 529-5110 | @ShopCellasBoutique
Thank you to Cella's Boutique for bringing you this post. All opinions are my own.