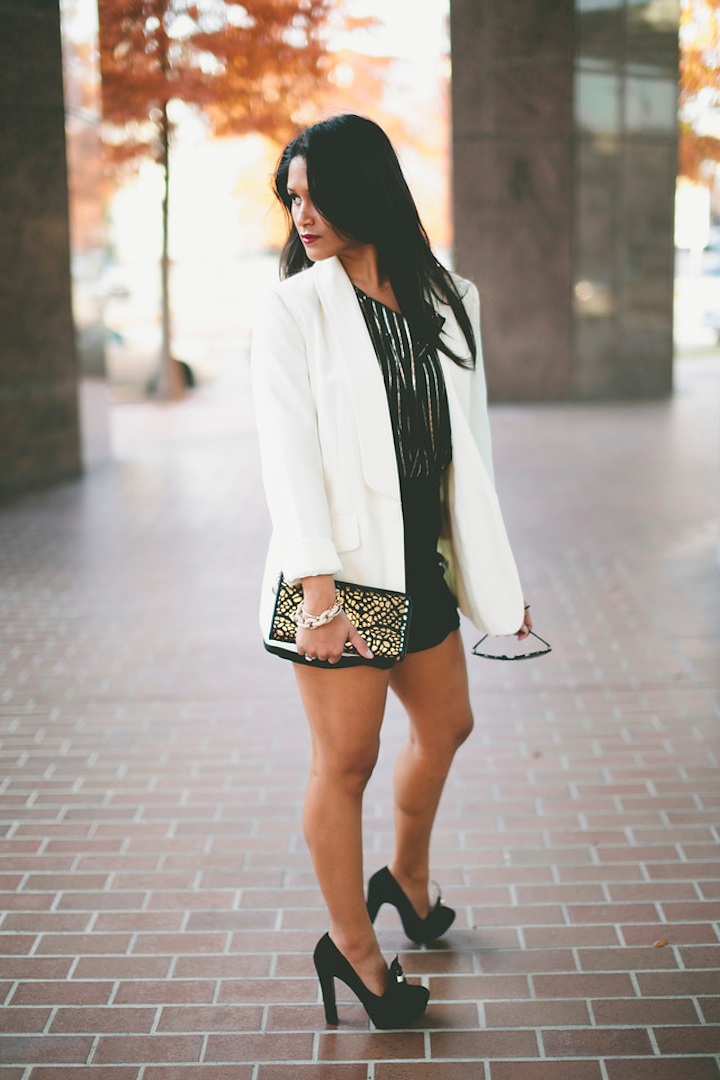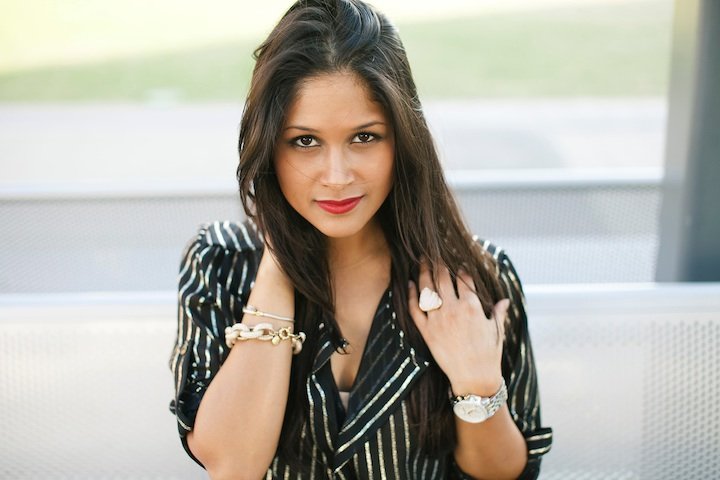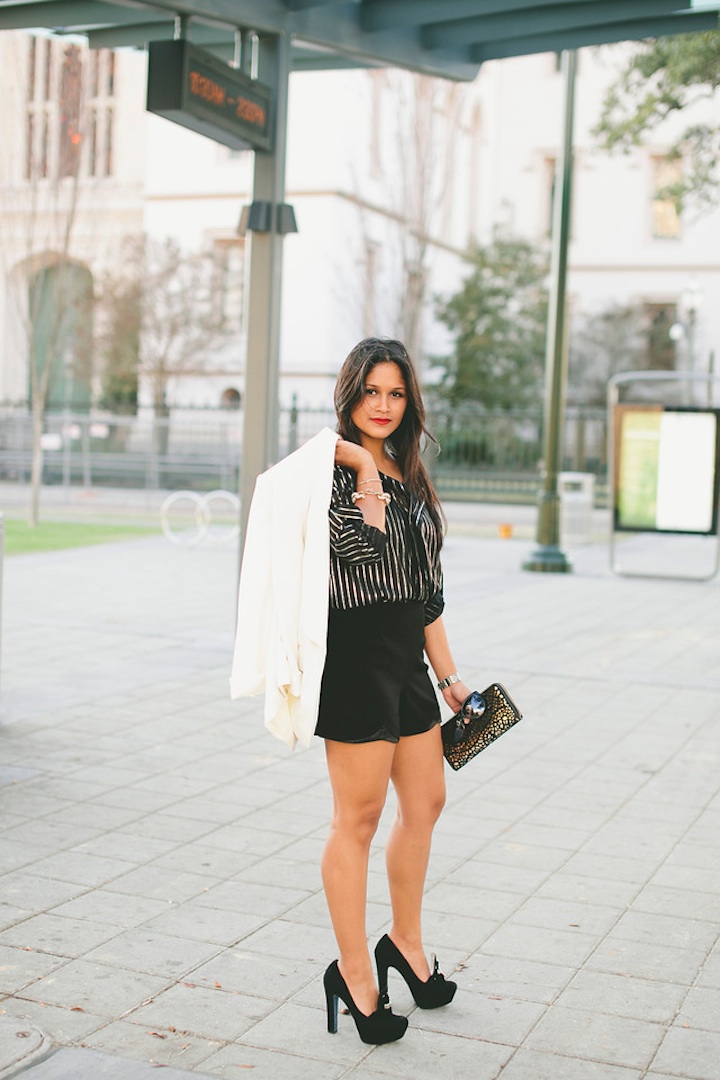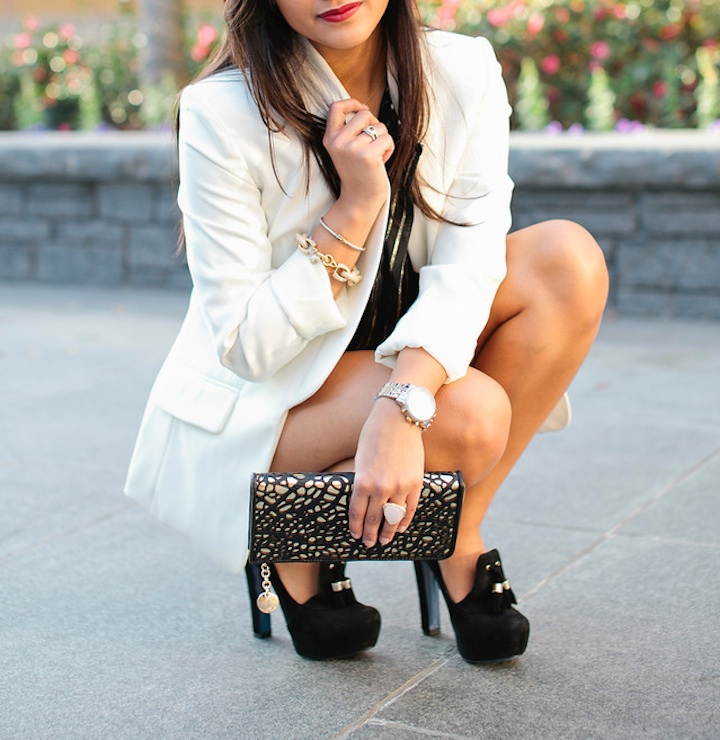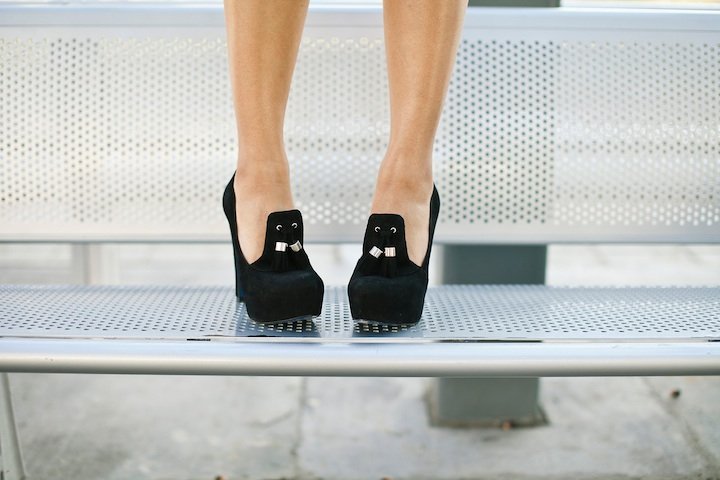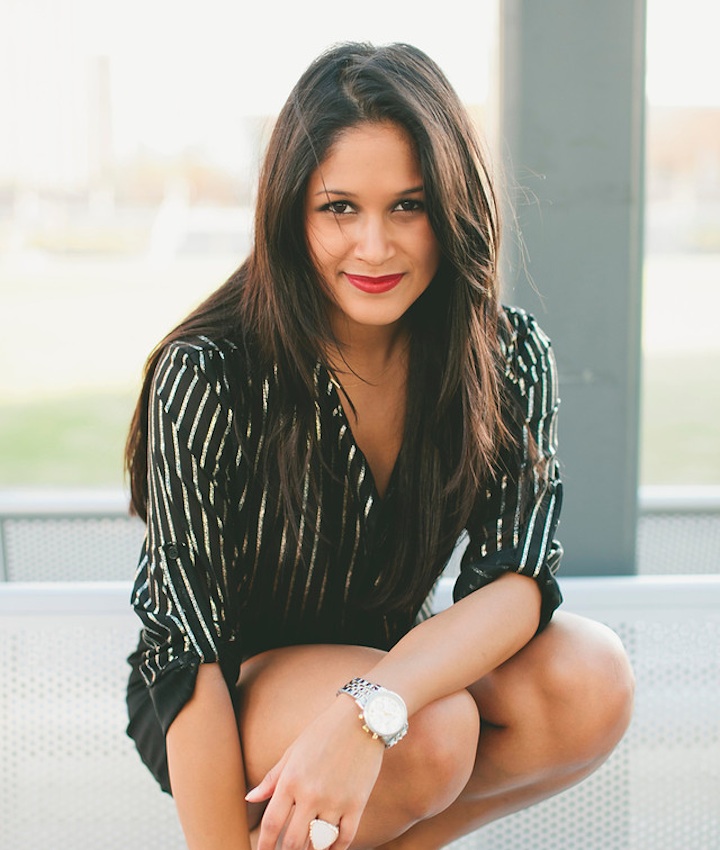 Photos by: Kristen Soileau
Outfit: Metallic Pinstripe Blouse (Love),Black Dress Shorts (Urban Outfitters old but similar (here) <–SALE alert, Loafered-heels (Dee Keller—sold out online) Ivanka Trump Laser Cut Clutch (Thank you to Femme Fatale)
Jewelry: Gold Bangle (Jewelry Nut Auctions), Stainless Steel Two-Tone Watch (Michael Kors),Pave Link Bracelet (J. Crew), Natural Stone Ring (Frock Candy)
Good Morning readers, what are your thoughts on black, white and gold outfit number three this week?  I'm thinking that this menswear-inspired look just might be my favorite! From the metallic pinstripe blouse down to the loafered-heels, there are just so many elements to this outfit that make it look amazing.  I think the white oversized blazer pulls the whole together and the metallic, laser cut clutch is the perfect finishing touch.  I actually wore this to a Christmas party on Monday night, and got so many compliments. I really love pairing black, white and gold together.  It's the most polished and sophisticated color combo for the holidays.
On another note, I would just like to thank Casey Scheib and Kristen Soileau for doing such an excellent job lately.  Are they not amazing photographers?  They work so hard to give my readers the best quality pictures, and my blog wouldn't be half as great without them.  Thank you ladies!
P.S. Click the ad below to enter the Dotted Tusk Crystal Knot Necklace Giveaway and enjoy the rest of Black, White & Gold week on Haute Off The Rack!