Enter the Dotted Tusk Giveaway (www.dottedtusk.com) for a chance to win this stunning limited edition necklace.
Here is how to ENTER:
**1) Like Dotted Tusk on Facebook (here)
or follow @dottedtusk on Instagram (here)
**2) Like Haute Off The Rack on Facebook (here)
or follow @hauteofftherack on Instagram (here)
**3) And most important:  PLEASE leave your FULL NAME and EMAIL in a comment on this post so I can contact you if you are to win!
**Please enter the giveaway by Sunday, December 23rd at 11:59 pm.**
Also, you must complete all 3 steps to qualify to win the necklace.  If you do not have a Facebook, you can still qualify for the giveaway by subscribing to Haute Off The Rack on the left-hand side of my page below the social media icons!   Just make sure to let me know in your comment!
Please email me at Jenn.hauteofftherack@gmail.com for any further questions.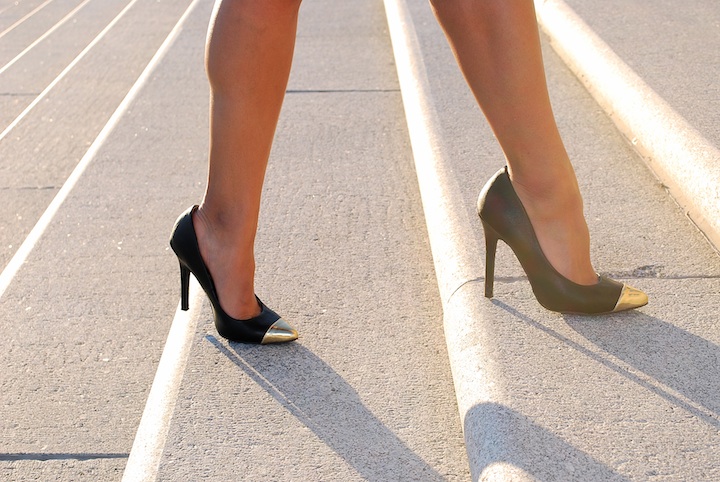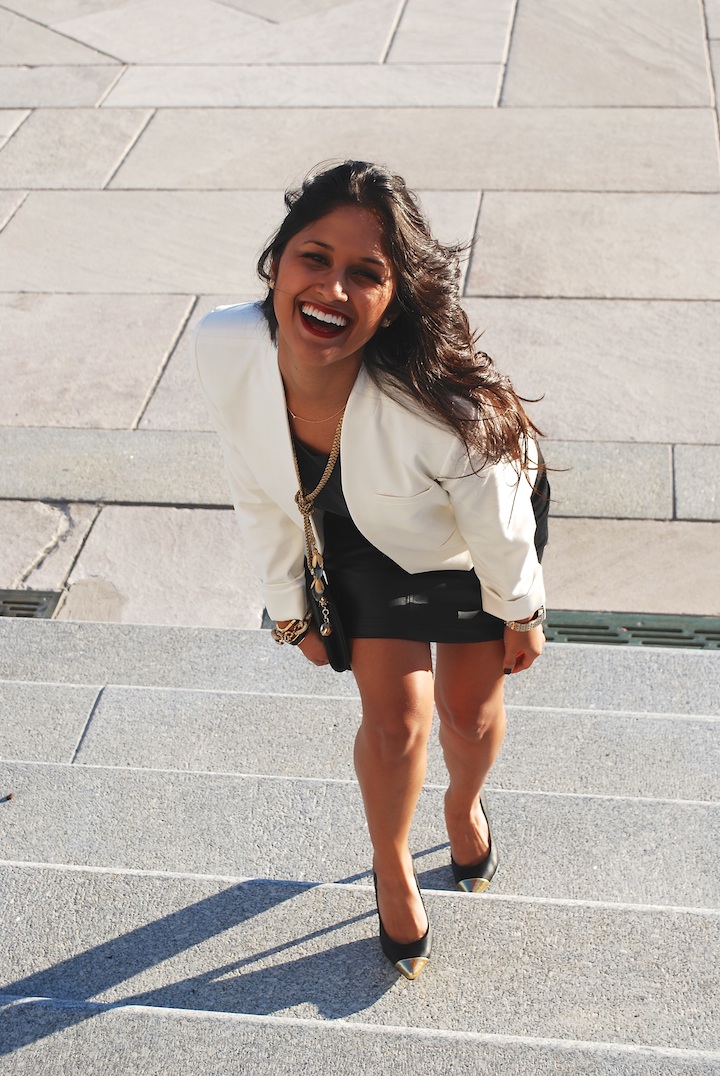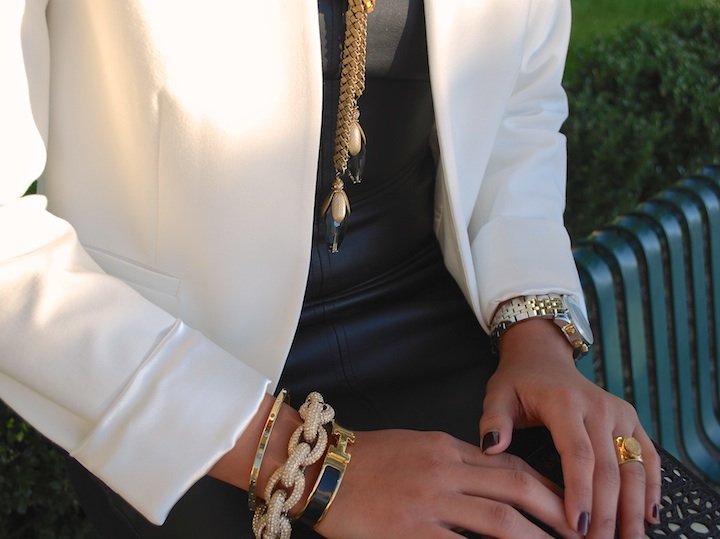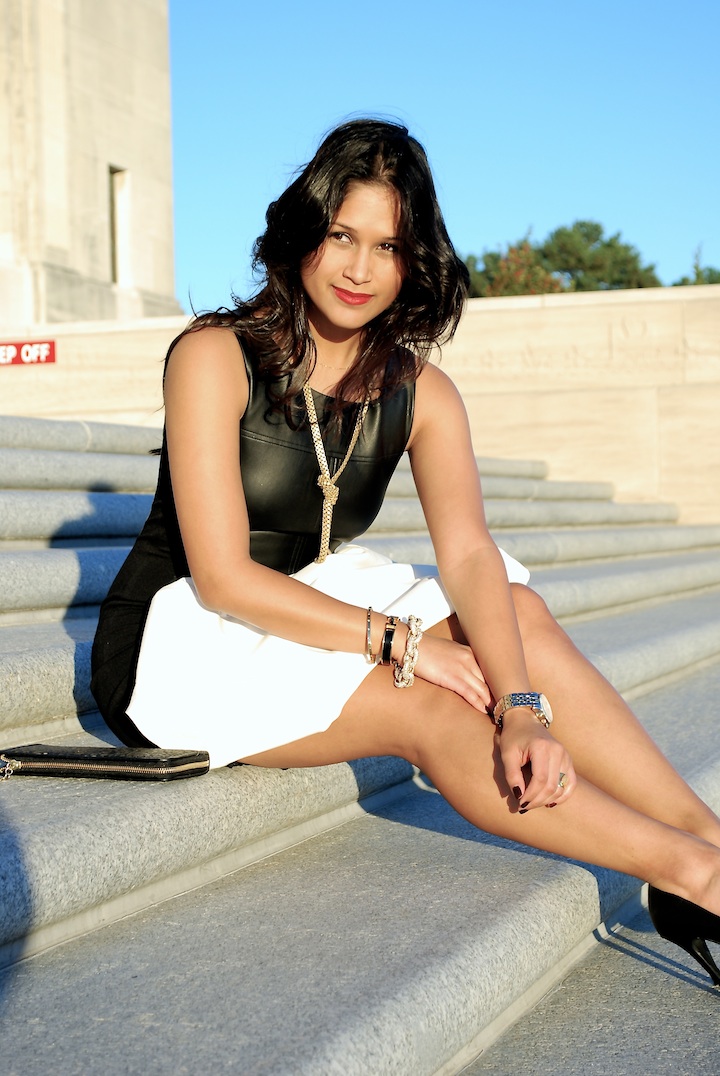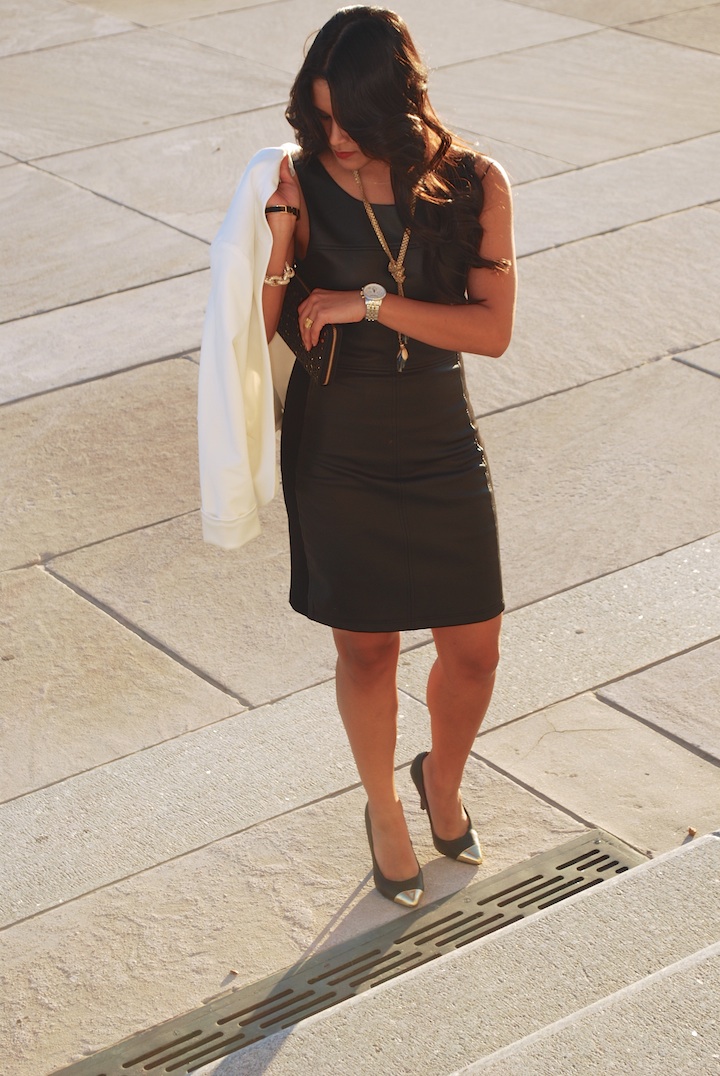 Photos by: Casey Scheib
Outfit: Sanctuary Vegan Leather Shift dress (Love), Young by YoYo Yeung Blazer (Thank you to Park Lane), Ivanka Trump Laser Cut Clutch (Thank you to Femme Fatale), Cap-toe pumps (Qupid)
Jewelry: Gold Bangle (Jewelry Nut Auctions), Stainless Steel Two-Tone Watch (Michael Kors),Pave Link Bracelet (J. Crew), Banana Republic ring
Good Morning readers, how stunning is the Crystal Knot necklace?  It is by far my favorite piece of jewelry by Dotted Tusk, and I'm so thrilled that one of you will get to win one.  When I saw first pictures of the necklace, I thought it was beautiful, but once I saw it in person, I knew hands down that I had to have it.  Caroline really outdid herself this time!  It just looks and feels so rich and luxurious.  I feel like a million bucks when I'm wearing it!  Plus it's handmade to order, which makes it extra special.
 The Crystal knot necklace is exclusive to Dotted Tusk and can only be specially ordered and personally made for you, which is exactly why it would make an excellent Christmas gift.  I highly recommend it! If you're interested in ordering the Crystal Knot necklace, you can contact the owner and designer, Caroline Gladney at dottedtusk@gmail.com.   Have a great day!