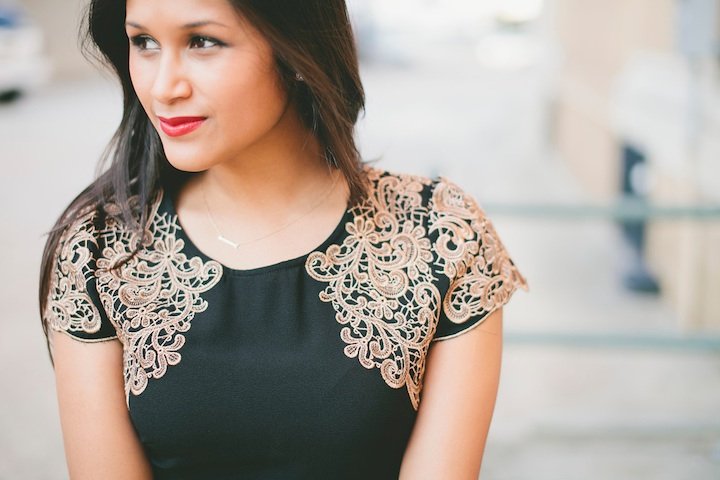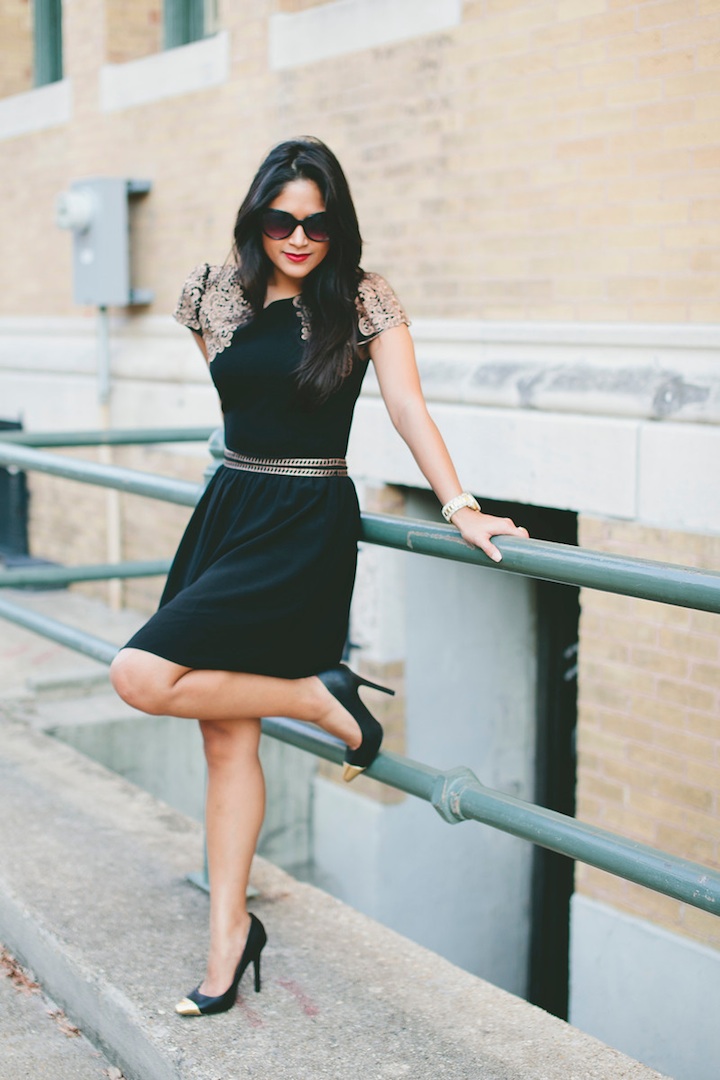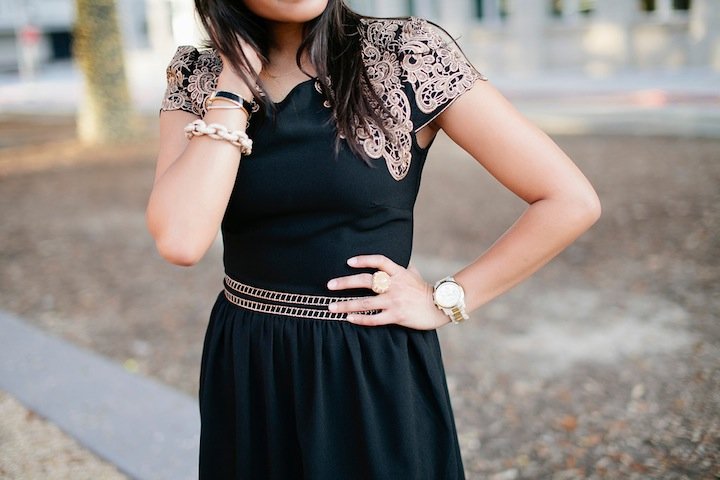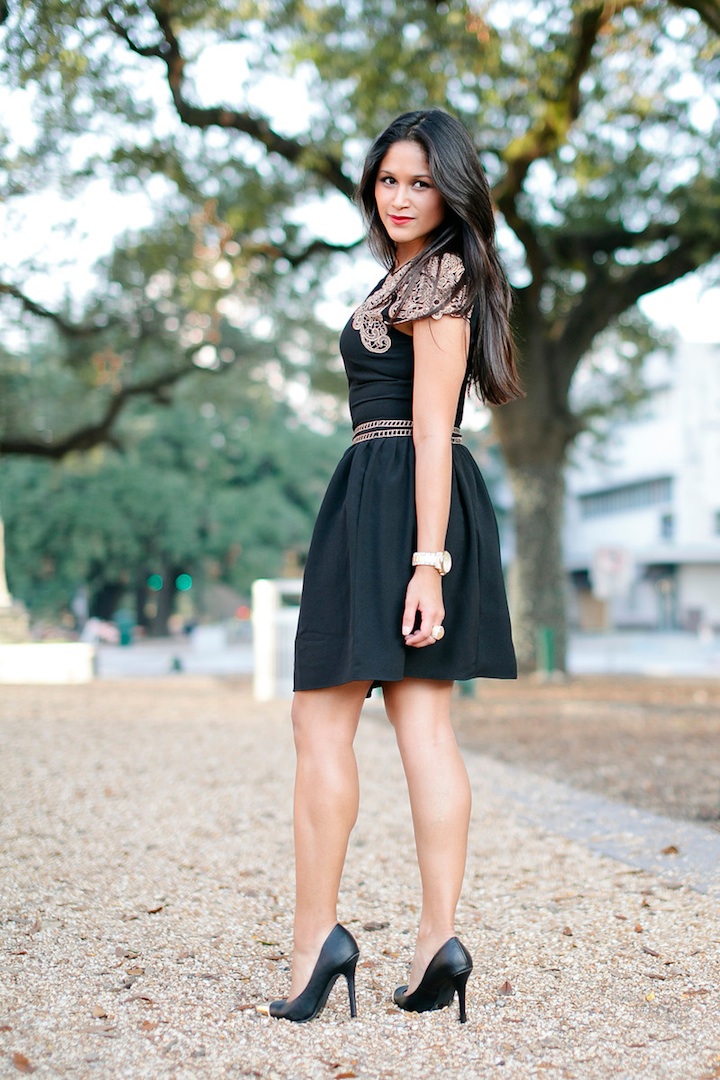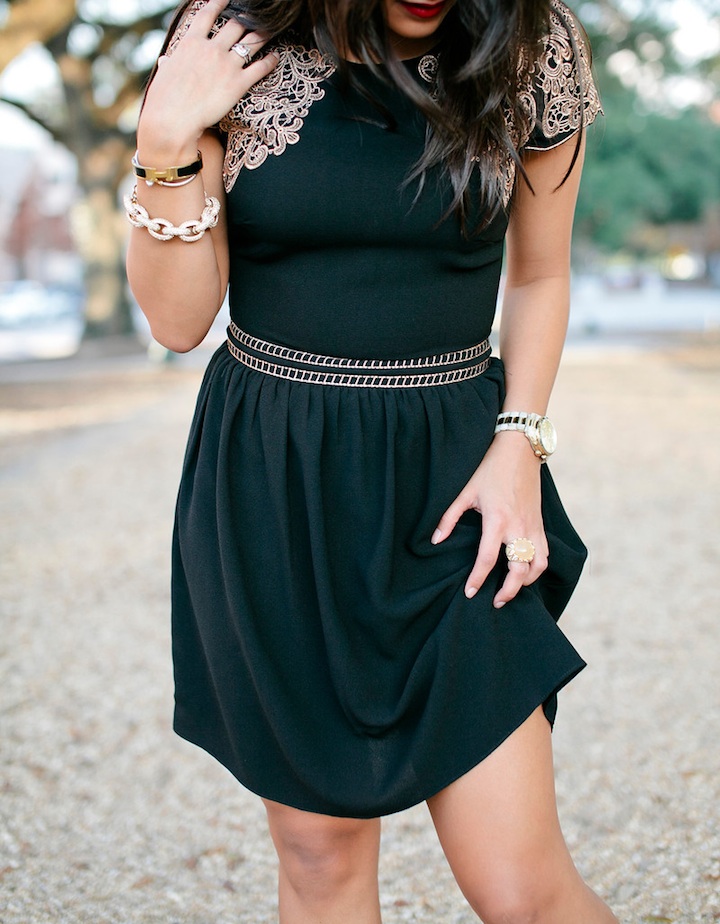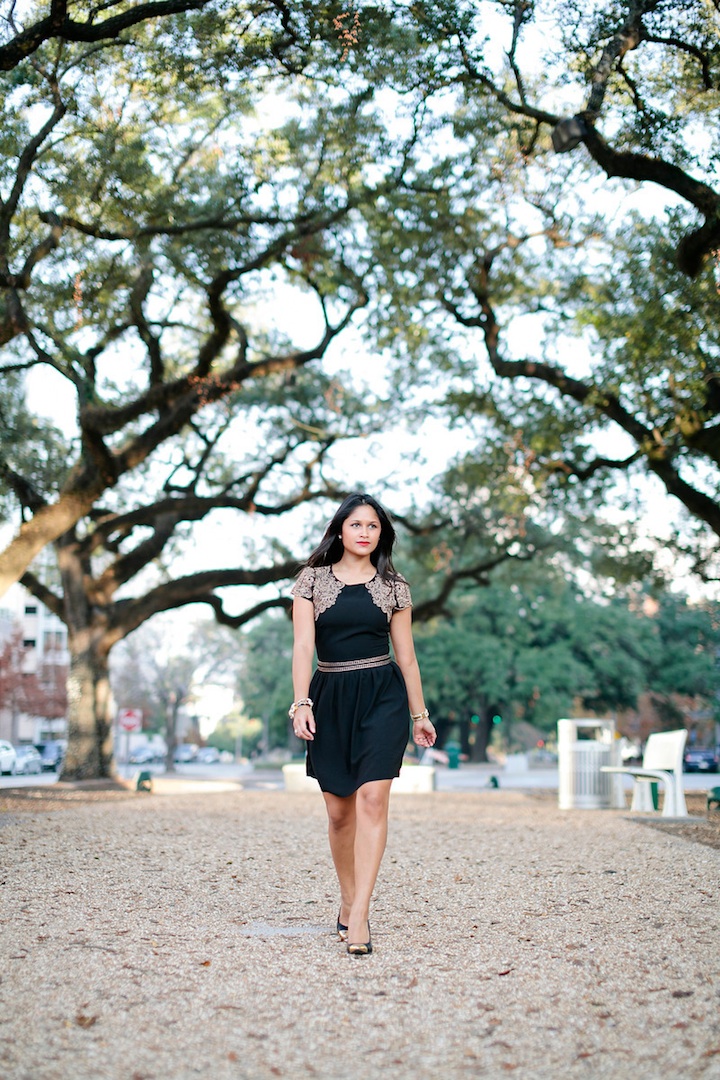 Photos by: Kristen Soileau
Outfit: Madame Augustina Dress (Sugarlips), Metallic Cap-toe pumps (Qupid), Sunglasses (Urban Outfitters)
Jewelry: Pave Link Bracelet (J. Crew), David Yurman Bracelet, Banana Republic ring, Gold and Horn Watch (Michael Kors),
Good Morning readers, I hope you've all been enjoying my Black, White & Gold outfit posts this week.  Which outfit has been your favorite so far?  I have to tell you that when I first saw this dress at a local clothing boutique I thought it was so beautifully detailed and probably way out of my price range. I'm sure you could imagine my excitement and surprise when I glanced at the tag and saw that it was only $79!  I was even more excited when my boyfriend gave it to me as an early Christmas present so that I'd be able to wear on Christmas Eve.  How appropriate?  I am especially in love with the baroque style detail on the shoulders and the gold embroidery around the waist.  I may even wear it with my new Crystal Knot Necklace by Dotted Tusk.  What are you wearing on Christmas Eve? Oh, speaking of the Crystal Knot necklace, I'm telling y'all, you do not want to miss out on this exclusive Dotted Tusk Giveaway.  This necklace is a limited edition piece and only specially made to order.
P.S. Click the ad below to enter the Dotted Tusk Crystal Knot Necklace Giveaway and enjoy the rest of Black, White & Gold week on Haute Off The Rack!