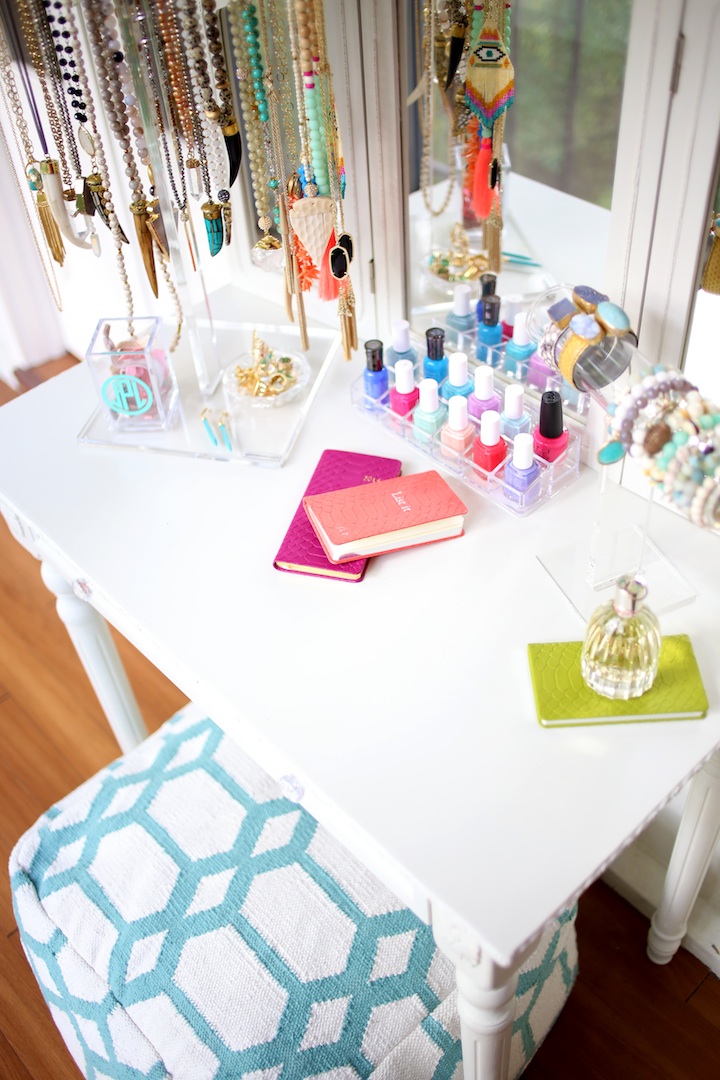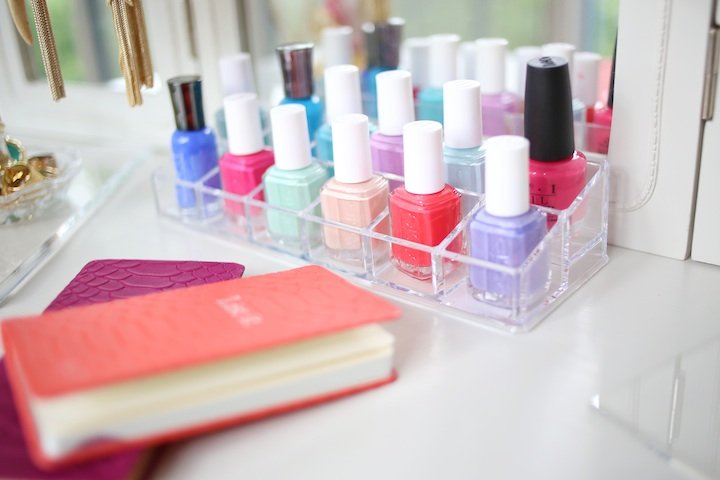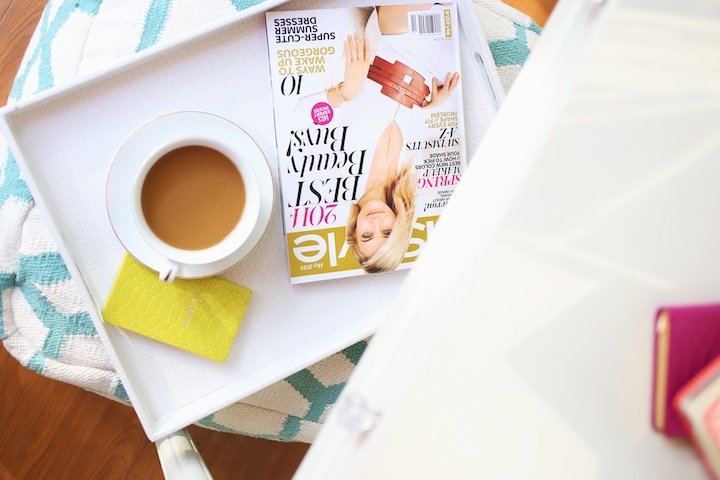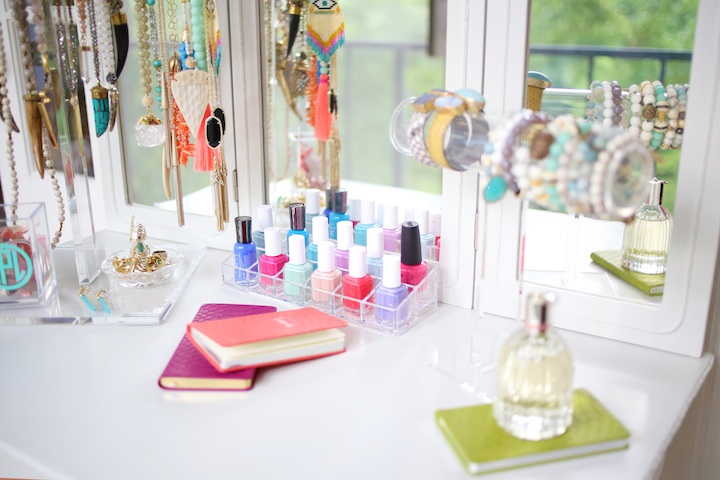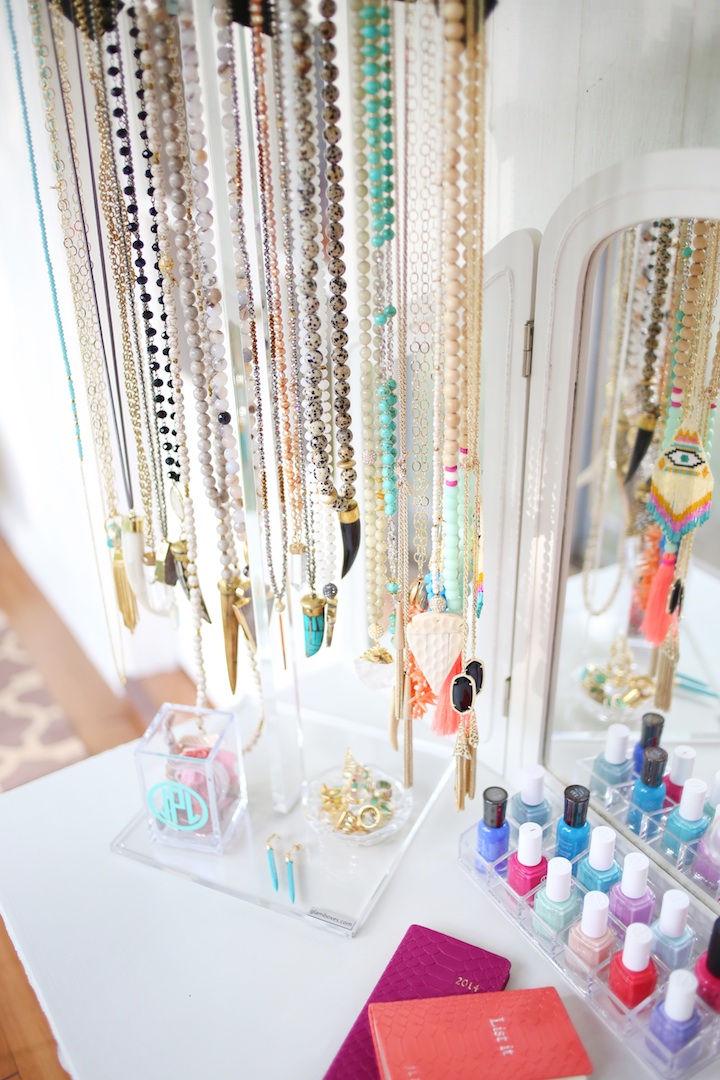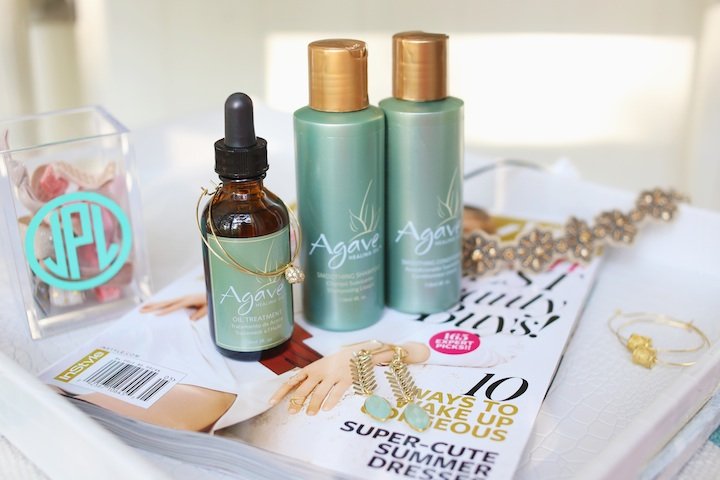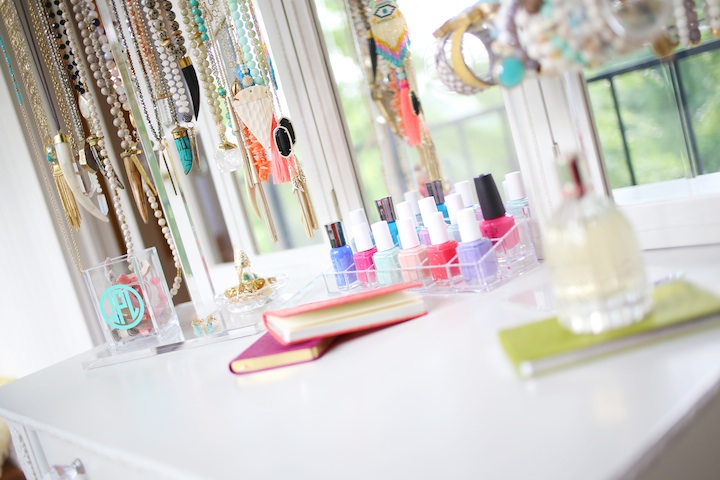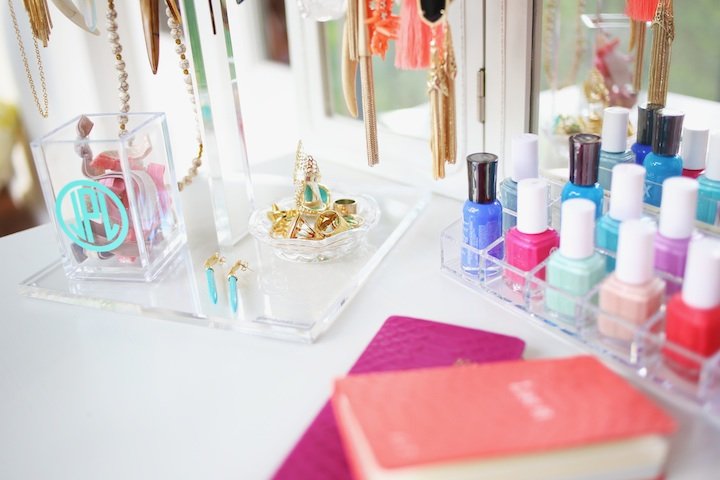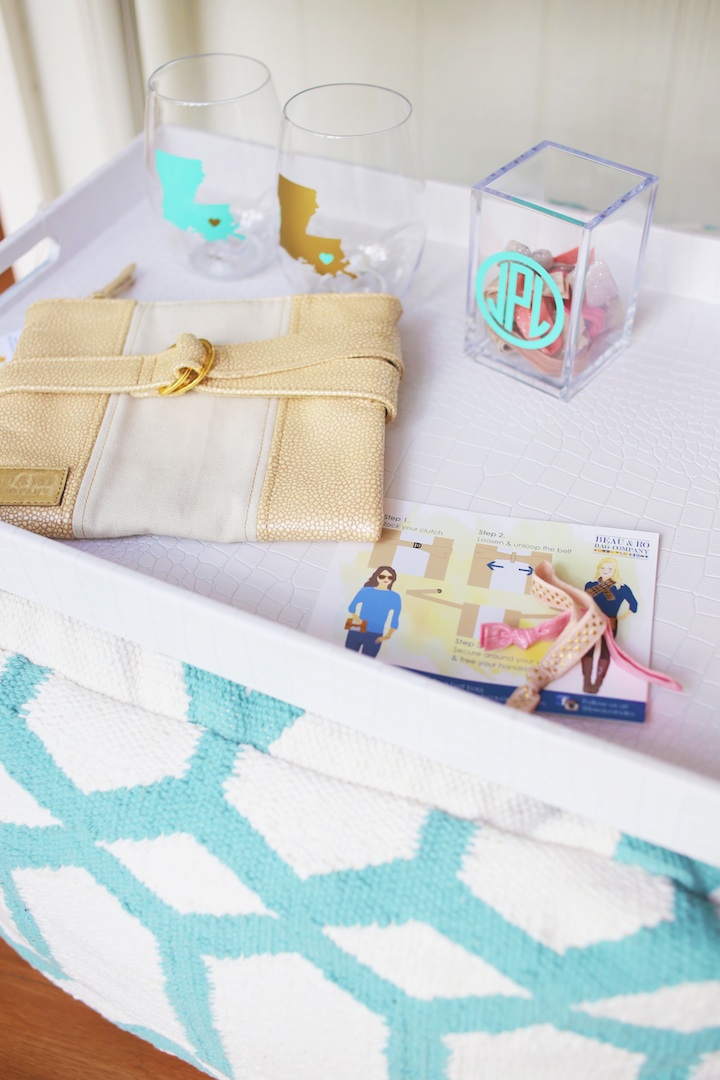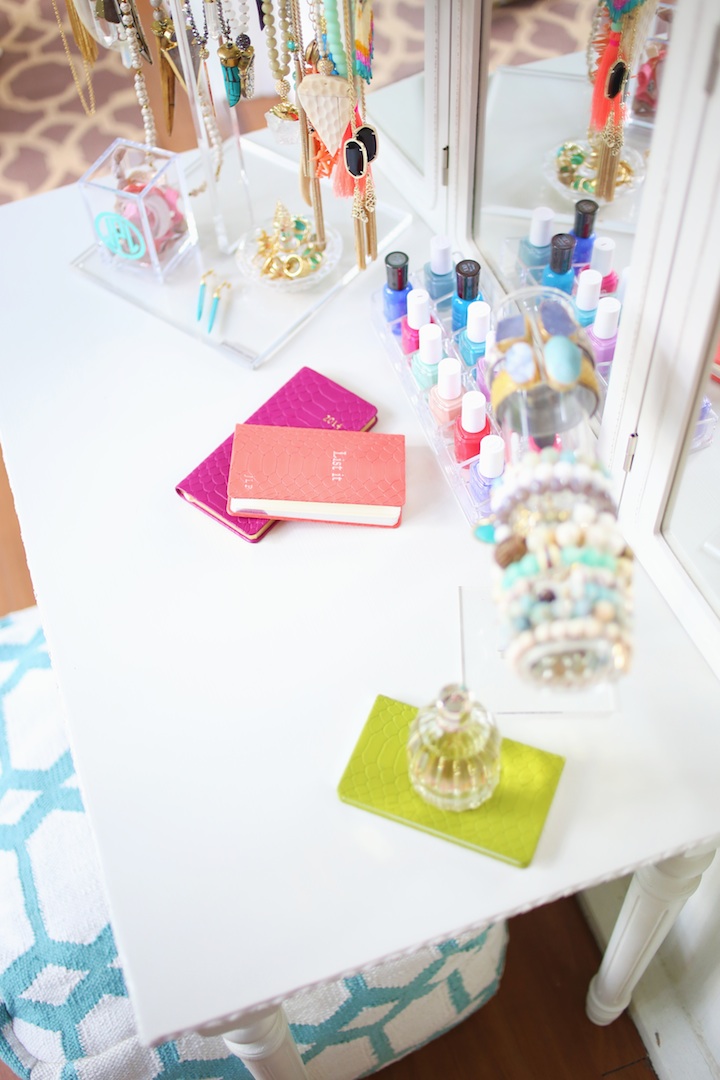 Photos by: Kaela Rodehorst Photograph
Vanity Details: Initial Mug, Lucite jewelry and nail polish displays from Home Goods | Govino Wine Glasses & Multipurpose Monogrammed Cup Holder c/o White Elephant Designs  | Agave Smoothing Trio c/o Agave | Aqua Printed Target Pouf | List it Notebooks c/o Gigi New York | Earrings & Druzy Cuffs c/o McClendon Designs | Pebble Beach Bag c/o Beau & Ro | Beaded Necklaces c/o Betsy Pittard Designs | Beaded Evil Eye Necklace c/o Candy Apple
Good Morning readers, so remember on Monday night when I gave you a sneak peek of my new place on Instagram and said that you'd be seeing more photos the next day? Well, I failed horribly and didn't even post anything because we still aren't finished settling in and when I say we haven't really finished settling in, what I really mean is… We don't have couches or a kitchen table or pots and pans or silverware or WiFi (I take that back! We literally just got Wifi a few hours ago).
On a more positive note, the nail polishes and necklaces are organized beautifully on these lucite displays. At least we have something out together, right? Everything is slowly coming but surely coming together and I can't wait to show you the end results! You'll see in upcoming posts that is the first of many ways that I organized my jewelry and accessories. I loving using lucite displays so I can more easily see all of my jewelry and don't have dig. All of my options are right in front of me!
About the Agave Smoothing Trio:  Lately I've been trying to get my hair back to its old healthy looking self, but it's hard when I'm constantly putting heat on my hair with blowdryers, straighteners and curling irons so I was ecstatic when Agave reached out about trying their smoothing trio products. I'm kind of a product junkie and will try almost any hair product.   I'll tell you that these Agave smoothing products smell divine and make your hair feel silky and new!
About the Beau & Ro Bag: The Pebble Beach is a sandy coastal oasis. This bag features pebbled tan / gold leather with a natural canvas center panel. This bag, measuring 6 x 8 inches, makes for a perfect clutch-to-belt bag. An inside pocket is large enough to keep your Ray-Bans safe and within reach. The belt measures 45" from end to end.