It's still hot people! It's STILL hot, but don't worry because I still have more of 'what to wear when it's haute' outfit posts coming for you! You may recognize today's dress from a recent photo if you follow me on Instagram. You also might notice that I have featured this same style dress in a few different prints on my blog including Jazz Fest. See (here). That's because the Bella style dress by Show Me Your Mumu is amazing and it comes it different prints year round so I tend to scoop it up in fun new print every season! I got this particular print from Herringstone's Boutique.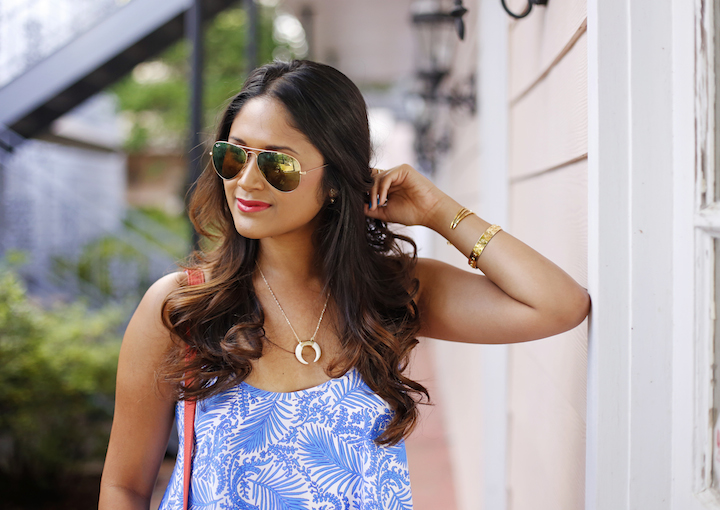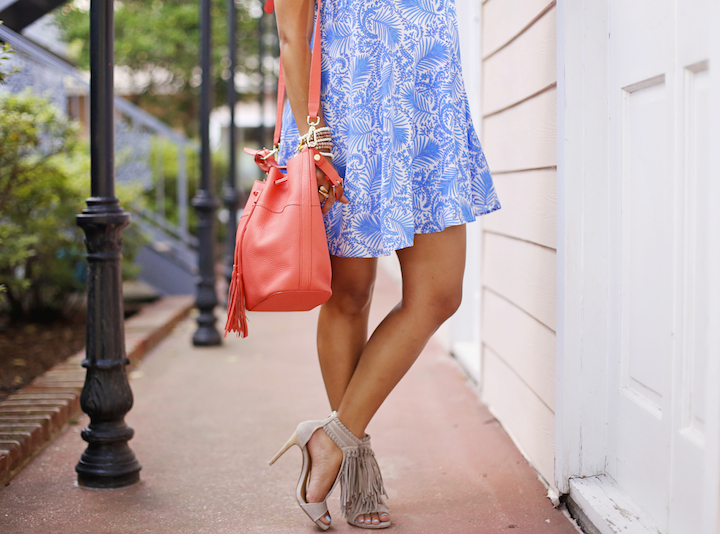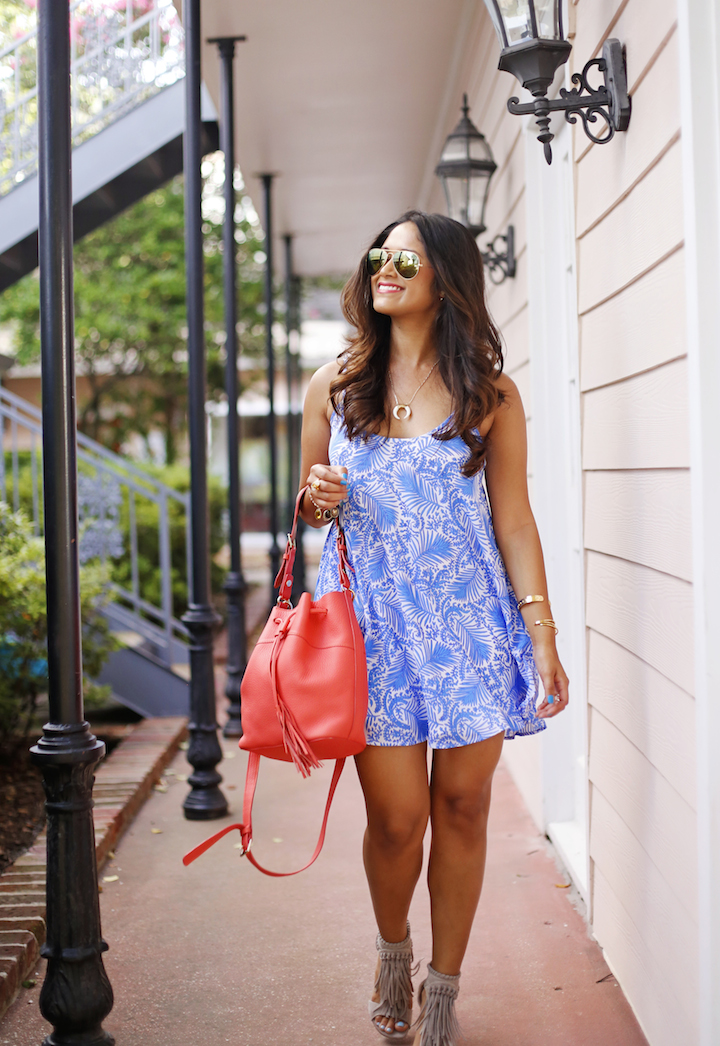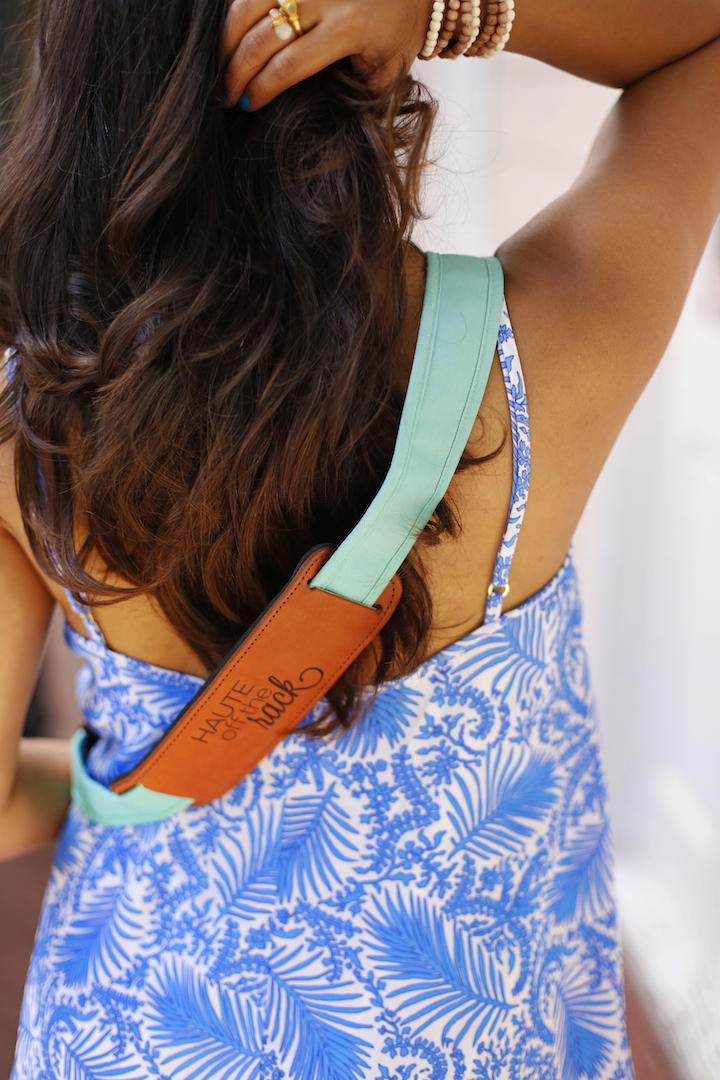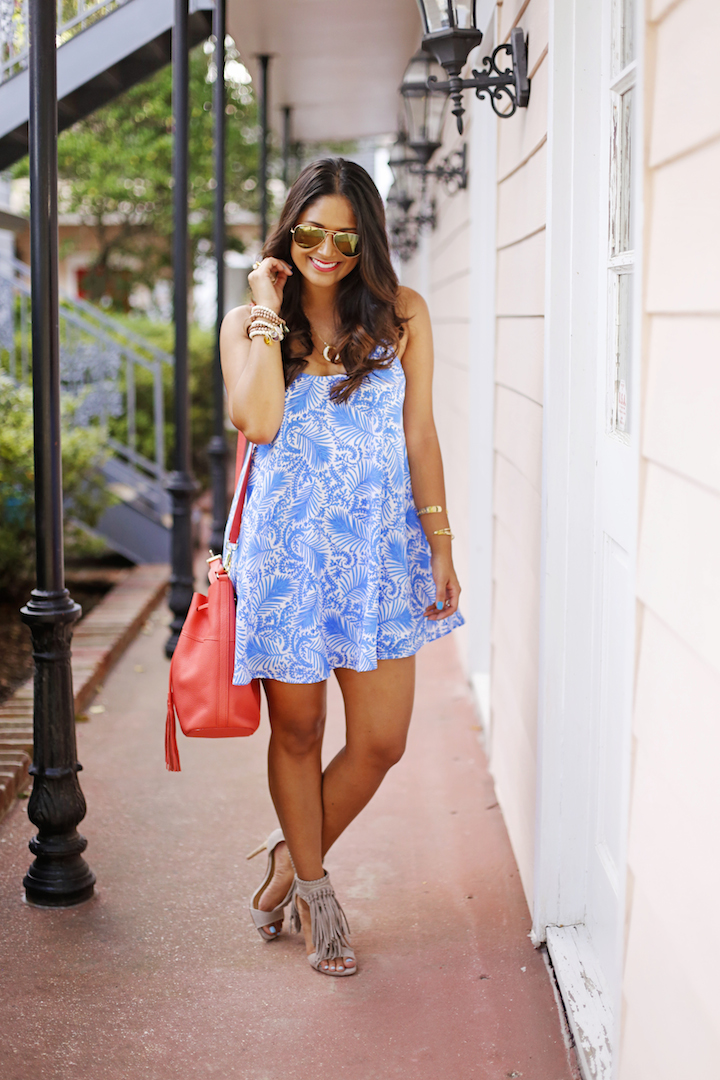 Photos by: Kaela Rodehorst Photography
| Shop This Look |

Outfit: Show Me Your Mumu Bella Dress c/o Herringstone's Boutique | Fringe Heels (also available here) | Personalized Camera Strap in Seaside c/o Fotostrap | Jenn Bucket Bag (designed by Haute Off The Rack in collaboration with GiGi New York)
Jewelry: Bone Crescent Necklace & Gold Star & Moon Bangles c/o Elizabeth Stone Jewelry | Beaded Charm Bracelets c/o Jemma Sands | Baroque Wrap Ring c/o Julie Vos | Abra Ring c/o Kendra Scott
Hey everyone, you can see my last two 'what to wear when it's haute' posts (here) and (here). I'd love if you commented below with your favorite looks from my 'what to wear when it's haute' series. Also make sure to share your easy breezy outfits with me by using  hashtag #HauteSummerLooks in your photos on social media. I can't wait to see what you guys come up with!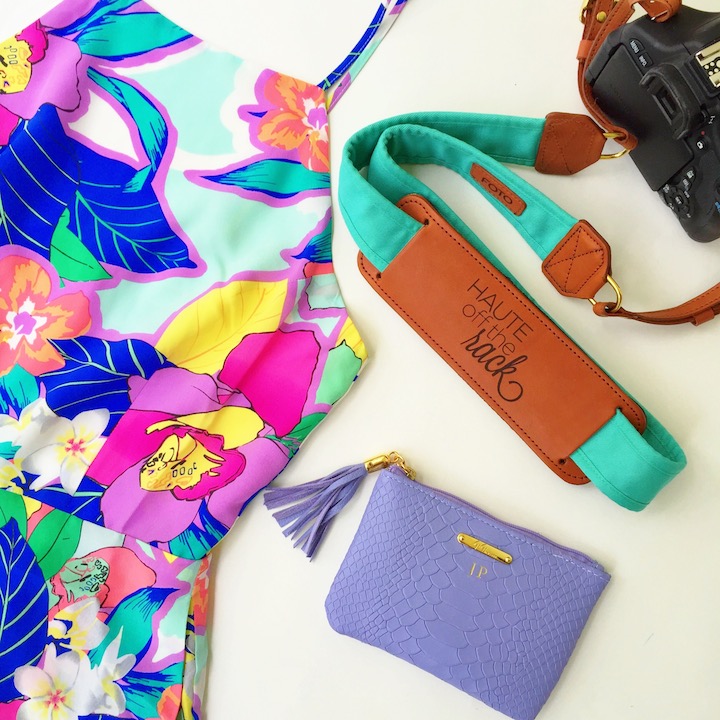 In case you've never heard of Fotostrap, it's the camera strap that gives back! I first heard about the brand from my photographer, Kaela when I noticed her customized camera strap with her logo. She told me you could even get your initials monogrammed on the strap. Then I recently learned that with every purchase, Fotostrap donates 10% to Fotolanthropy, a non-profit that gives portrait sessions and short films to inspiring people who are overcoming adversity. "By choosing Fotostrap, you are directly helping to fund Fotolanthropy! It is because of our Fotostrap customers that Fotolanthropy can continue to give, capture and share inspiring true stories." Learn about this movement by visiting www.fotolanthropy.com
Herringstone's Boutique | Monroe (318)-388-2680 | Lafayette (337) 356-2079 | @Herringstones
Thank you to Herringstone's Boutique & Fotostrap for bringing you this post. All opinons are my own.