Hey everyone, I was supposed to get this blog post up last week, but I learn more and more every day that I can't always expect myself to finish everything when I set unrealistic goals for myself. I feel liked I've failed when I don't check everything off of my daily lists. I've been writing daily lists for myself since I was just a kid. It helps me feel organized and on track. So one of my goals this year is to do a better job of creating more attainable lists of daily tasks instead thinking I can do everything and spreading myself thin. Do not mistake this for me saying that I'm not going to dream big or work even harder than last year. I'm just going to focus on doing my best on fewer things instead of giving half of myself to more things.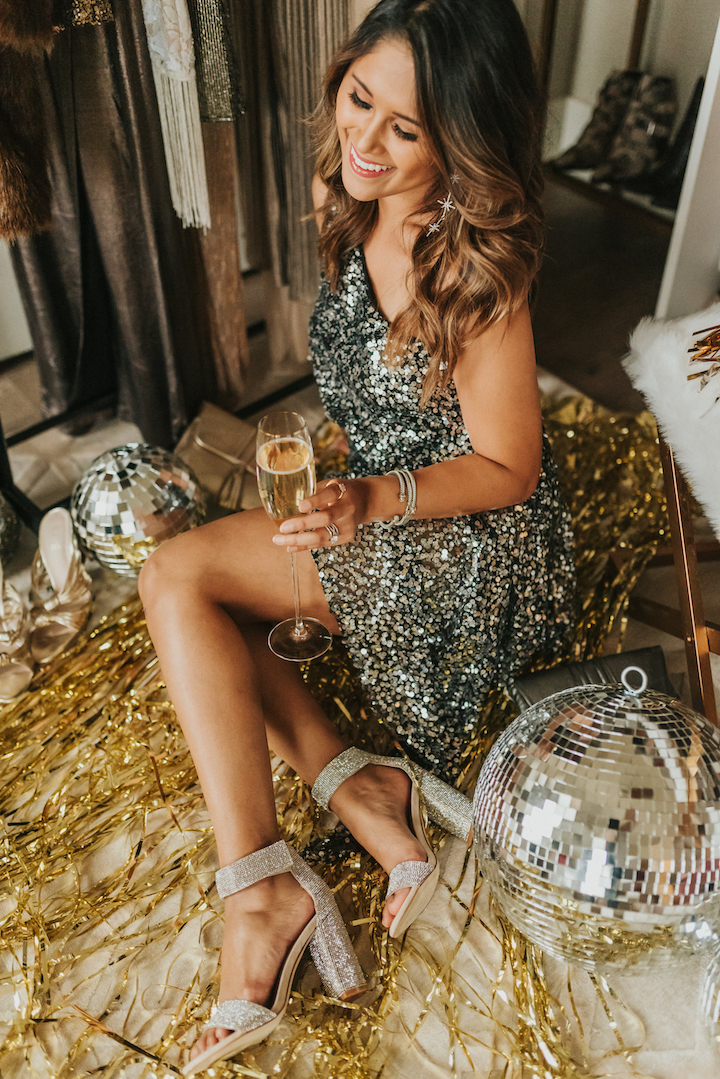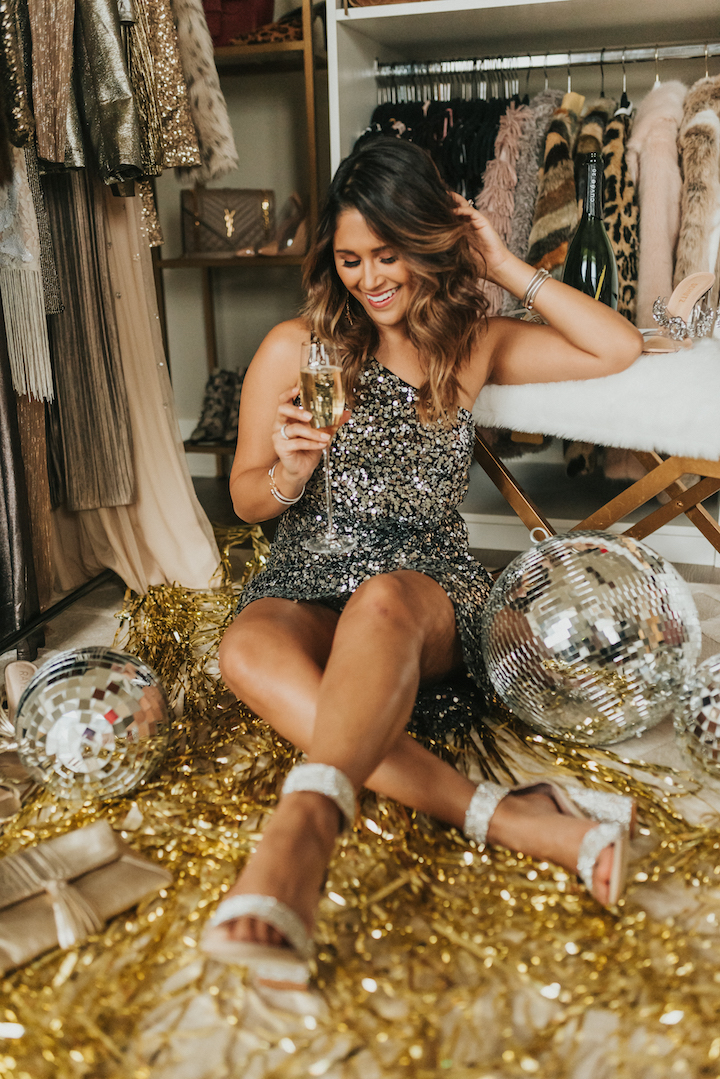 | Shop This Look |
Outfit: Candy Dress in Silver | Lindsay Sandal | Disco Ball
 As far as what you can you can expect to see on Haute Off The Rack in 2019, I actually polled all of my followers on Instagram to learn more about what you want to see. After gathering everyone's feedback, I have decided to continue sharing travel reviews, but with an equal amount of home decor posts too. Also, I will be sharing more try-on sessions on Instagram stories along with my goofy side with Blake that you asked for. I will of course continue to share my everyday looks and special occasion outfits, but I've also gotten quite a few requests for workwear outfits.  I've never technically worked in an office before, but I'll find a way to incorporate more work appropriate looks here and there.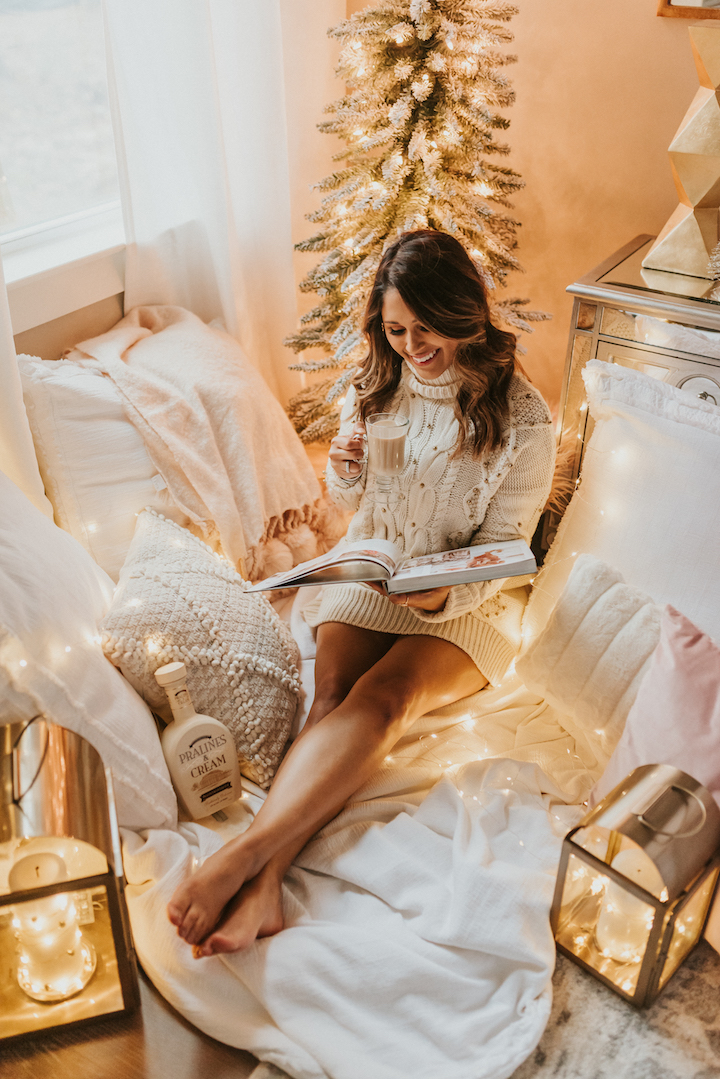 | Shop This Look |
Bellamy Turtleneck Sweater Dress | Philips 90ct Christmas LED Dewdrop Fairy String Lights – Warm White | Mar Vista Matelassé Duvet Cover | Lantern Candle Holder – Gold
For those of you who are newly engaged, you'll be glad to know that I plan to incorporate wedding content back into my weekly posts since I still get so many questions about details and decor. You can expect to see them on Wedding Wednesdays. I will also make sure to post all of my DIY projects for parties and showers that I throw.
Most importantly, you can expect to feel confident, empowered and inspired to live your best life after visiting my blog or any of my social media platforms in 2019 because that is my #1 goal with Haute Off The Rack this year. I want the photos and stories I share to help women feel beautiful and encouraged to be their absolute best self. I am not perfect by all means and I'm not striving for perfection in 2019 either. Instead, I am striving for happiness and happiness comes with doing and feeling your best. It also comes with doing more of what you love and achieving your dreams and goals. So please feel free to stop by Haute Off The Rack anytime you need some inspiration and encouragement. And never hesitate so shoot me an email for more insight on a specific subject that I've covered on my blog. You can even email me with blog post requests. I am happy to answer your questions.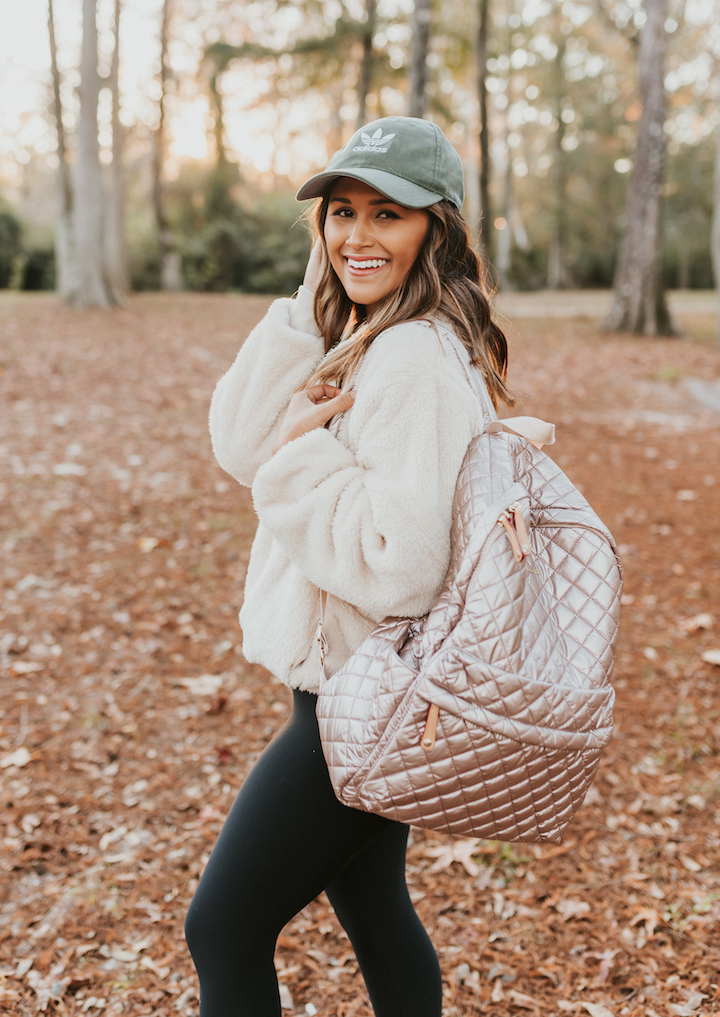 | Shop This Look |
Outfit: Express One Eleven Fleece Quarter-zip Sweatshirt | Nike Air Max 270 Metallic Women's Shoe | Alo Airbrush Tech Lift High Waist Capris | MZ Wallace Quilted Rose Gold Metallic Metro Backpack |adidas Originals Relaxed Debossed Cap
Okay, now who wants to know where I'm traveling to this year? So far, I have Cuba booked with a group of friends in just a couple weeks. We also have Hawaii booked for May with my whole family, which we're super excited for. I have Positano on my list for spring, but I haven't booked it just yet. Blake really wants to visit Turks and Caicos Islands, which I am all for, but I know nothing about! Have you been before? I'd love to hear your suggestions.
Where are you traveling to in 2019?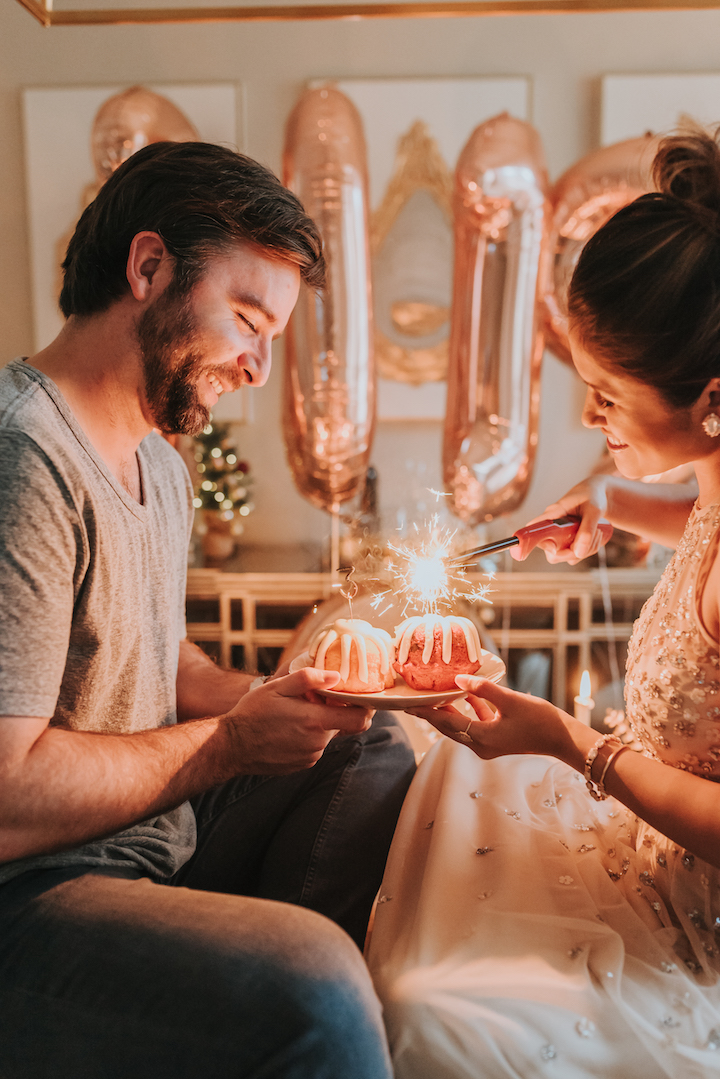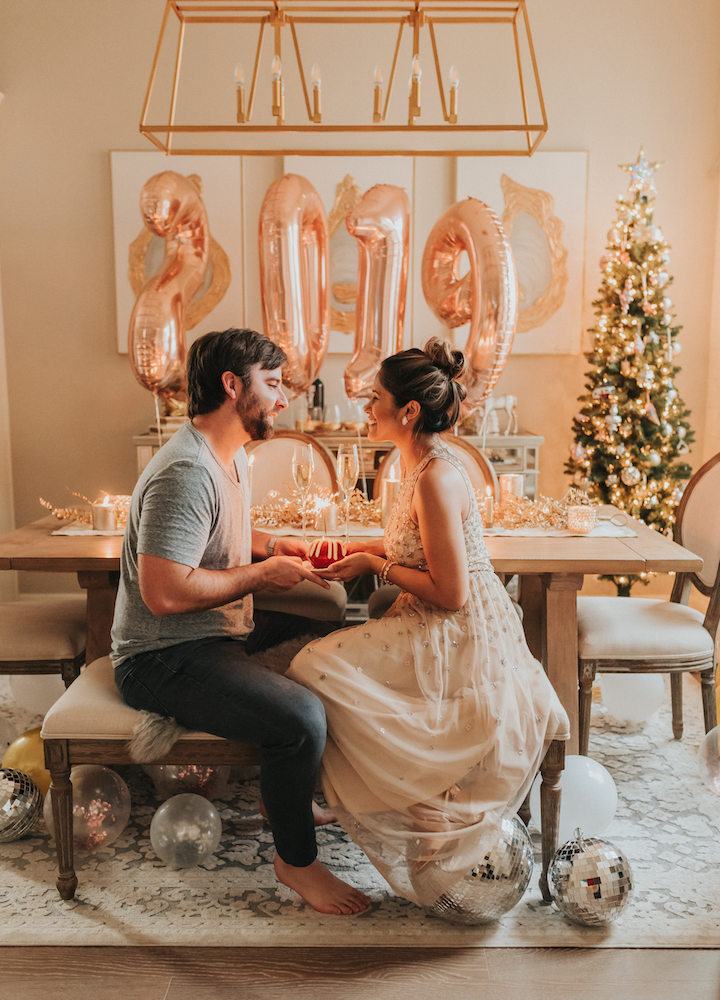 | Shop My Dining Room |
Furniture:  Wood Leona Farmhouse Extension Dining Table | Neutral Linen Paige Dining Bench  | Natural Linen Paige Round Back Dining Chairs | 3 Tier Rolling Bar Cart | Flatware & China c/o Simplee Gourmet |
Decor: Light Grey Sheepskin | Silver and Gold Mercury Pillar Candle| BIRCH VOTIVE CANDLEHOLDER| Gold Fern and Berry Garland | 3×3 Ivory Sugared Vanilla Bean Pillar Candle | Pencil Christmas Tree| Light Fixture above dining table| Gold Light Fixtures above island |MacKenzie-Childs Silver Lining Wreath – Small| Gold Rimmed Champagne Flutes |
Last, but not least, Blake and I are highly considering renting an apartment in New York for a month this fall. We've never lived anywhere else together and we thought it would be fun to try and live in a completely different city for a month. Blake would of course have to take his work with him, and work would actually be even easier for me in New York because that's where most of the brands I work with are based. We have no intention of actually moving there. We have all of our friends and family here in Louisiana that we could never leave so we thought this would be the perfect way to just get a taste of living somewhere else. I think it would be a great experience for us. Have you ever done something like this before?
My  5 Personal Goals For 2019:
Try harder to be on time!
Make healthier choices and stay active because I always feel happier when my body is healthy.
Put more in my savings account and less in my closet. Don't worry! I will still be adding to my closet, but I will be a little less frivolous
This should be my lifetime goal, but I want to work on being a better wife and friend.
Do more adventurous activities. I'm such a scaredy cat, but I want to face my fears if it means having a little more fun.
What are some of your goals for 2019?