Hey everyone, Blake and I officially finished putting away our Christmas decorations this morning so our house is finally starting to look normal again. I even purged my closet and organized the guest bedroom too. Speaking of closet organization, today I'm sharing a few tips on how to organize your closet. However, please know that I didn't do everything all on my own. I had the help of my assistant and friend Rachel from The Elizabeth Chronicles who is a closet organizer mastermind. Rachel has a way of making everything she touches look beautiful and perfectly placed.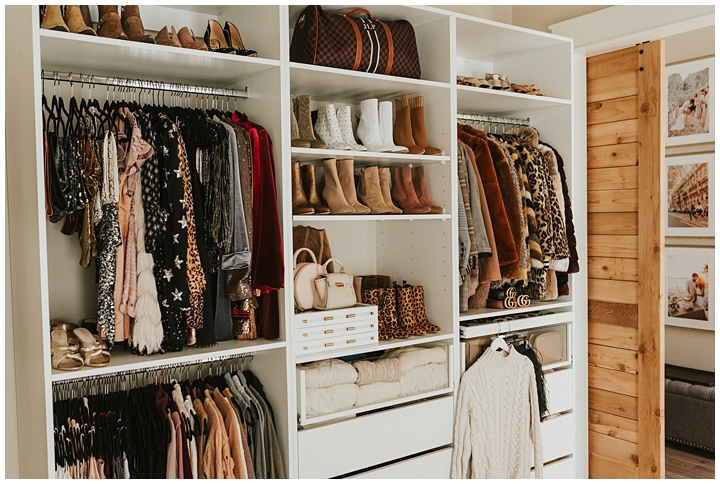 Shop My Barrington Gifts Captains bag here!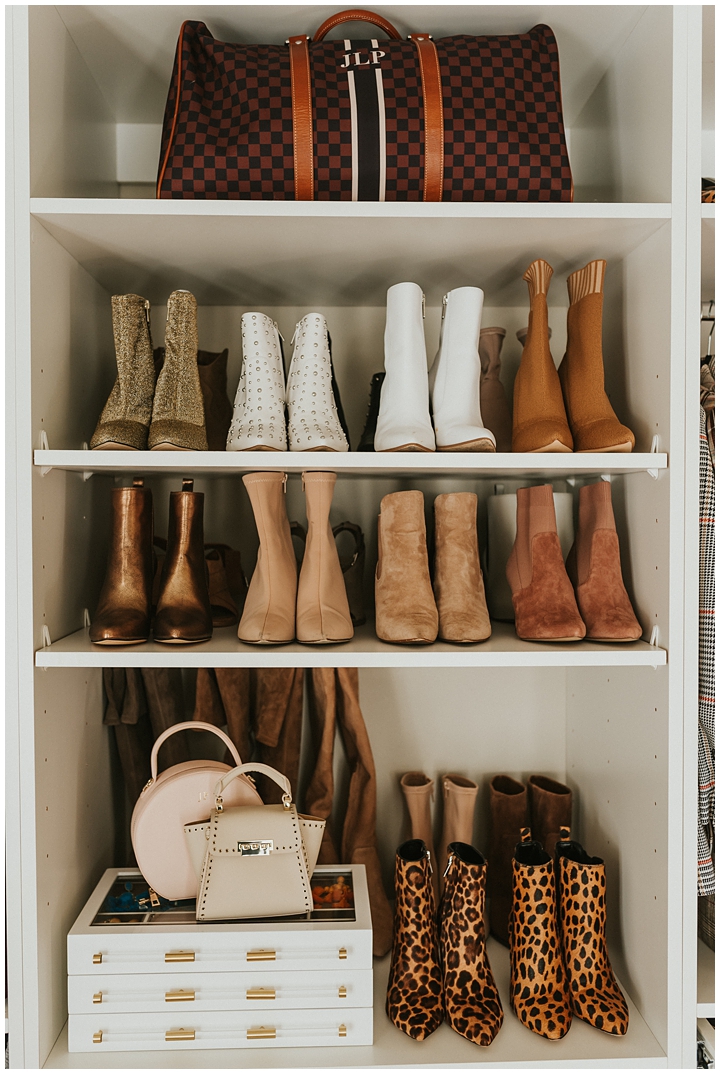 Find my large Kendra Scott Jewelry box here!
4 Tips For Organizing Your Closet:
1) First, assess your closet and decide on what you want to keep, donate and throw out. I know that it can be hard to let some things go, but if you haven't worn it two years, that probably means you don't need it. Let someone else enjoy it instead. Also, condense your doubles. I'm famous for having the same item in multiple different colors or slightly different styles. For example, when I was purging my closet I noticed that I had five different green utility jackets in my closet, which is totally unnecessary so I narrowed it down to one and sold the others.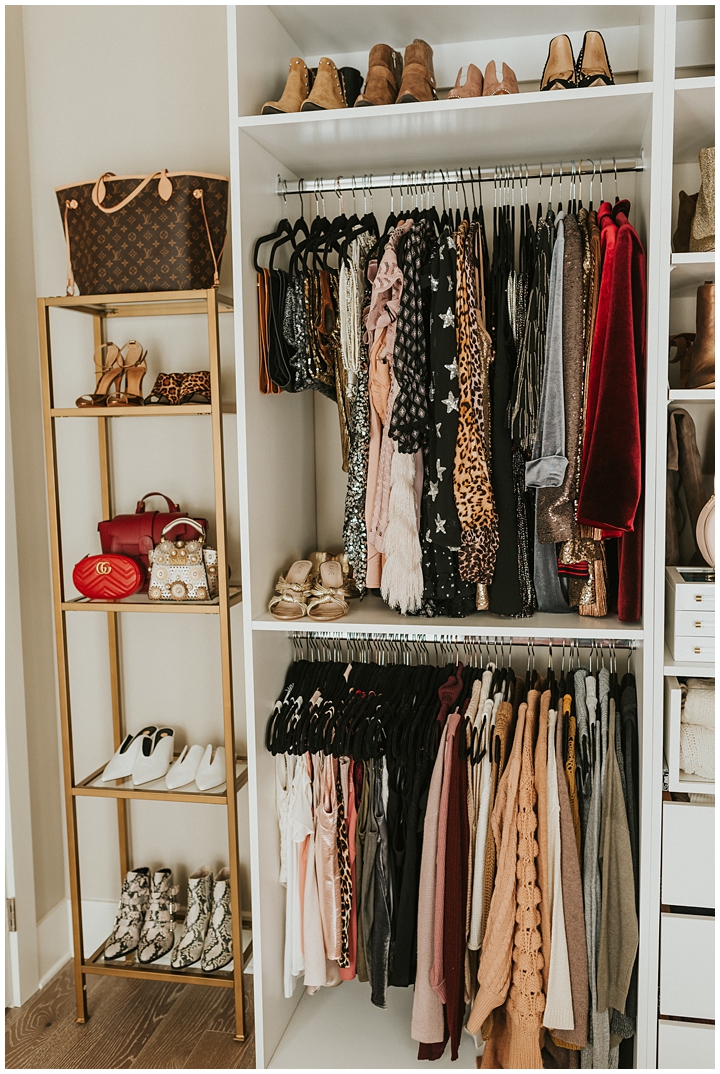 Find my gold shelf here!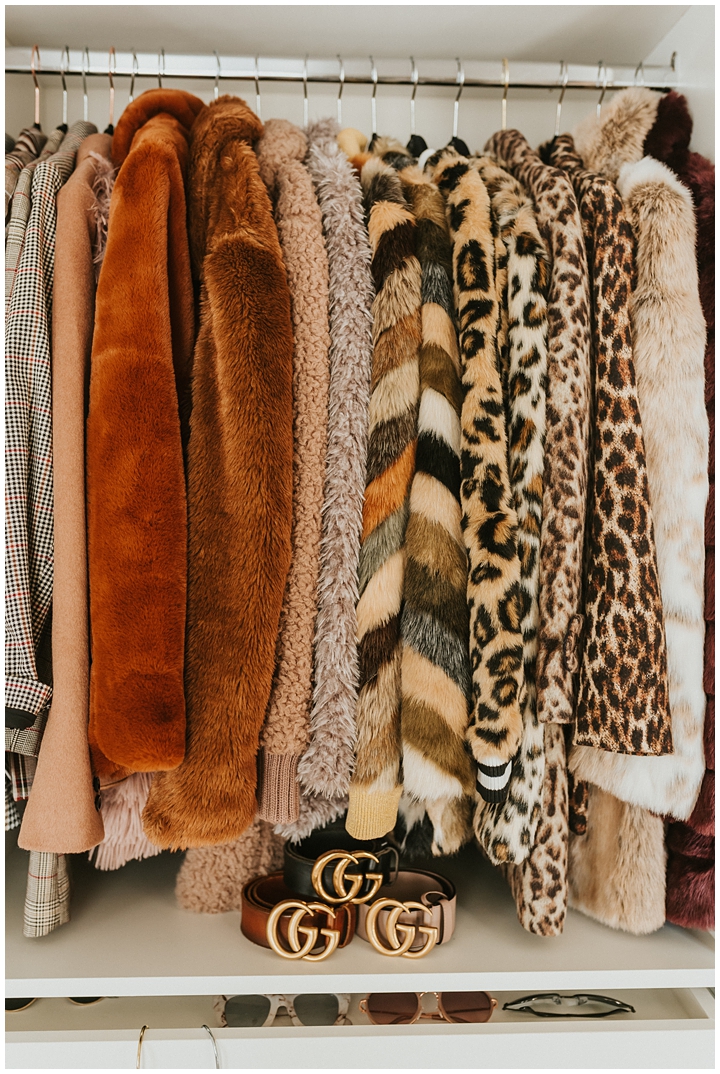 Outfit: Beaded Skirt | Gold Mule Sandals | Cropped Sweater (I love this ivory cropped sweater too)
2) Next, organize the remainder of your shoes, bags and accessories by color and occasion. That mean display all of your fancy shoes & accessories together up high on a shelf since you don't use them that often and put all of your everyday shoes lower to the ground where you easily throw them on. As for your jewelry and beaded accessories, think of them as decorative pieces for your closet. Not only can they dress up your outfit, but they can also elevate your room.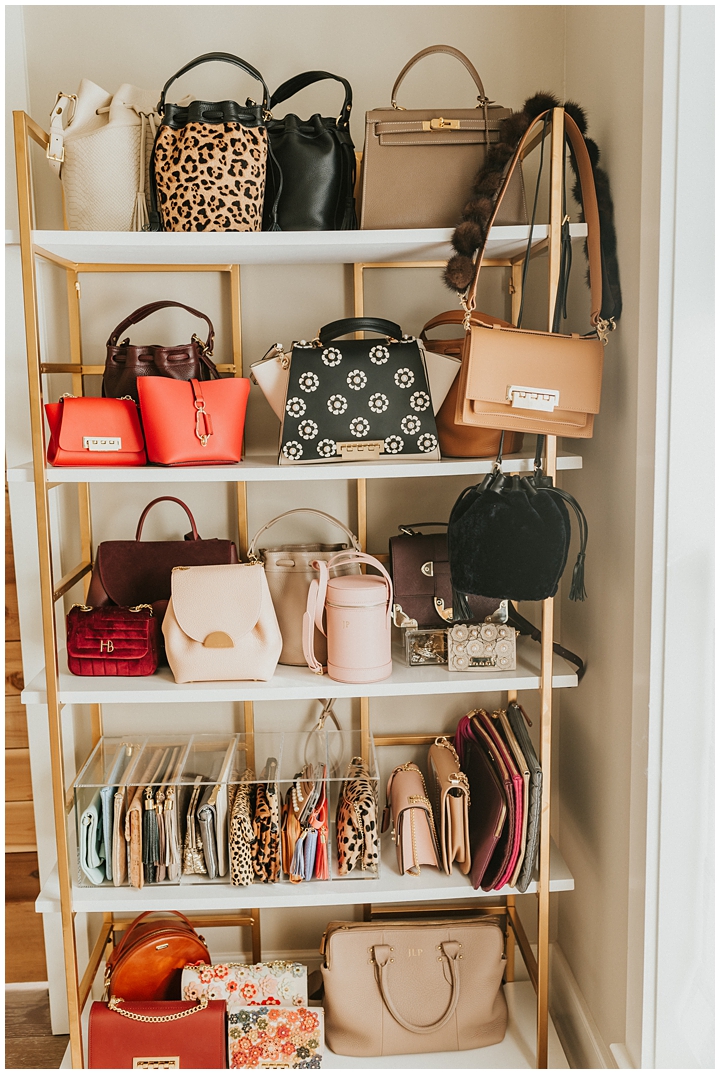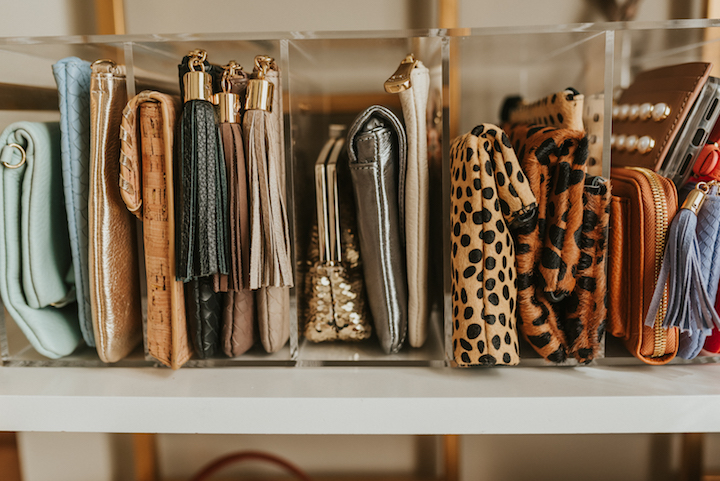 You can find my lucite clutch organizer here—> The Glam Divide
My exact gold and white shelf is old and sold out, but you can find a similar one here.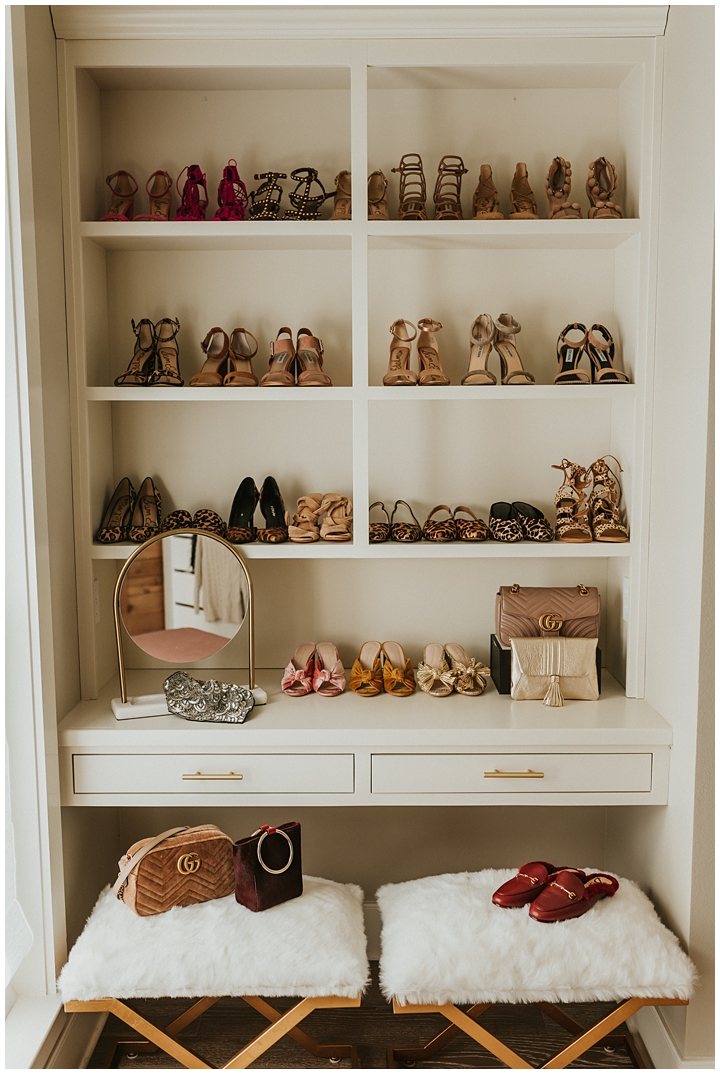 3) Once you've purged and decorated your closet, put outfits together with all of the remaining pieces to see what your wardrobe lacks. Then compile a list of what your closet need to help you complete your outfits so that you don't end up buying more things you don't actually need.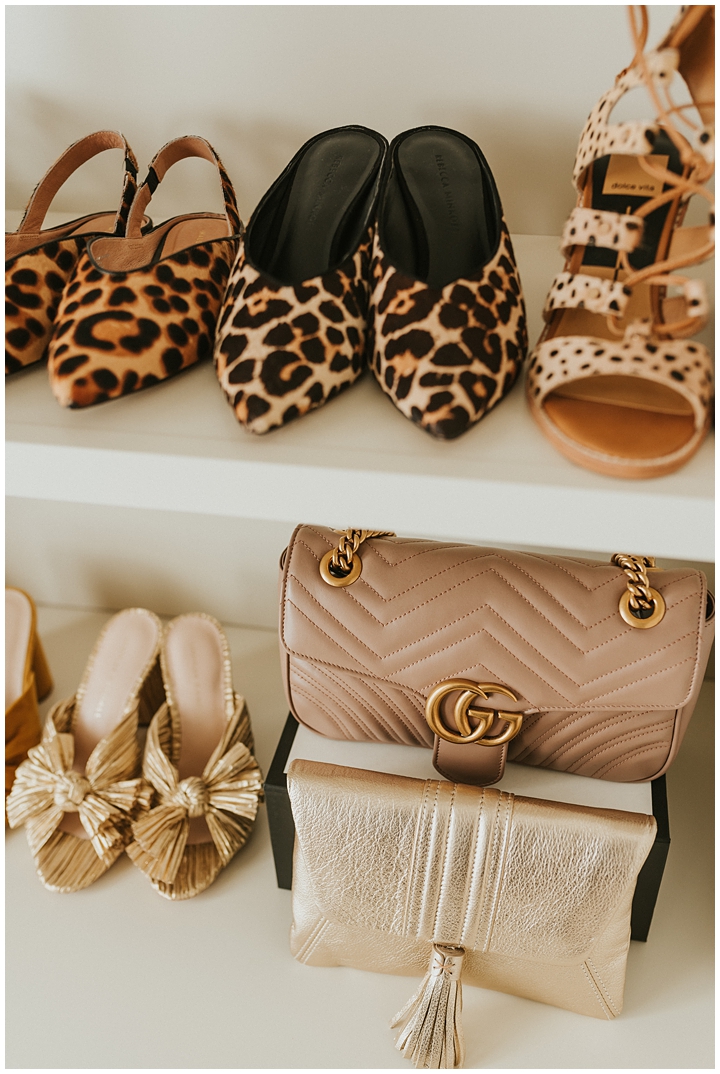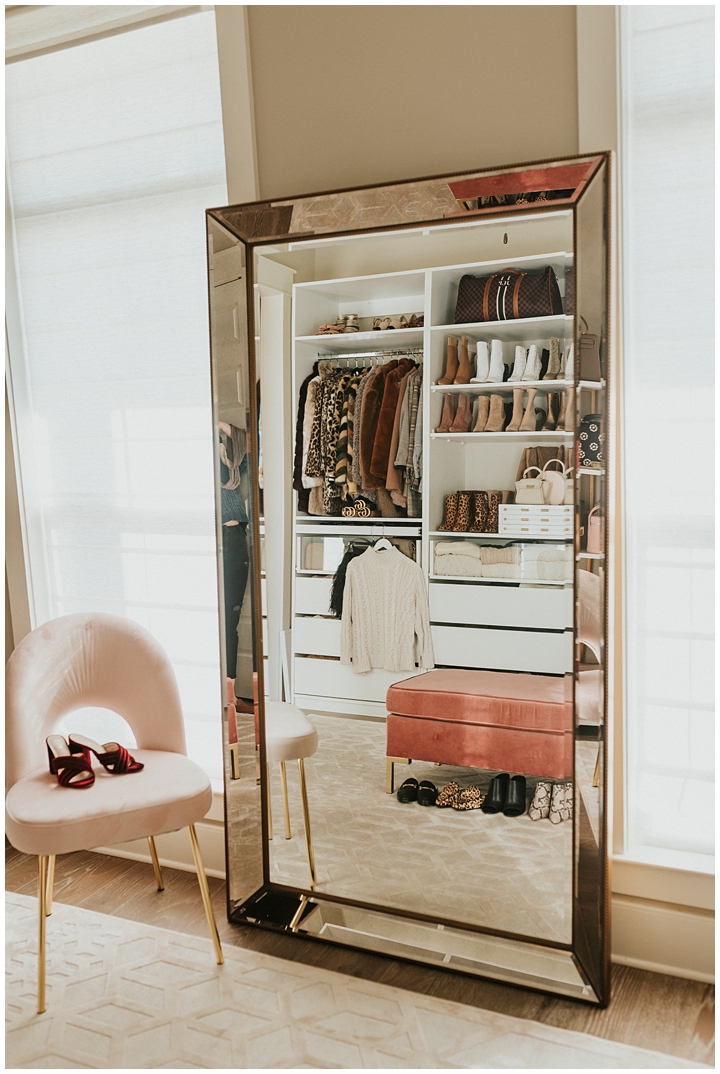 You can find my gold beaded floor mirror here and my cream rug here.
4) Last but not least, drop off your clothing donations to a place you trust to give to a person in need or pass it down to a friend who doesn't currently have extra shopping money in their budget. When it comes to your nicer pieces, create a Poshmark account or drop them off at a second hand store that sells gently used clothing so you can get back a little money to purchase items your wardrobe still needs.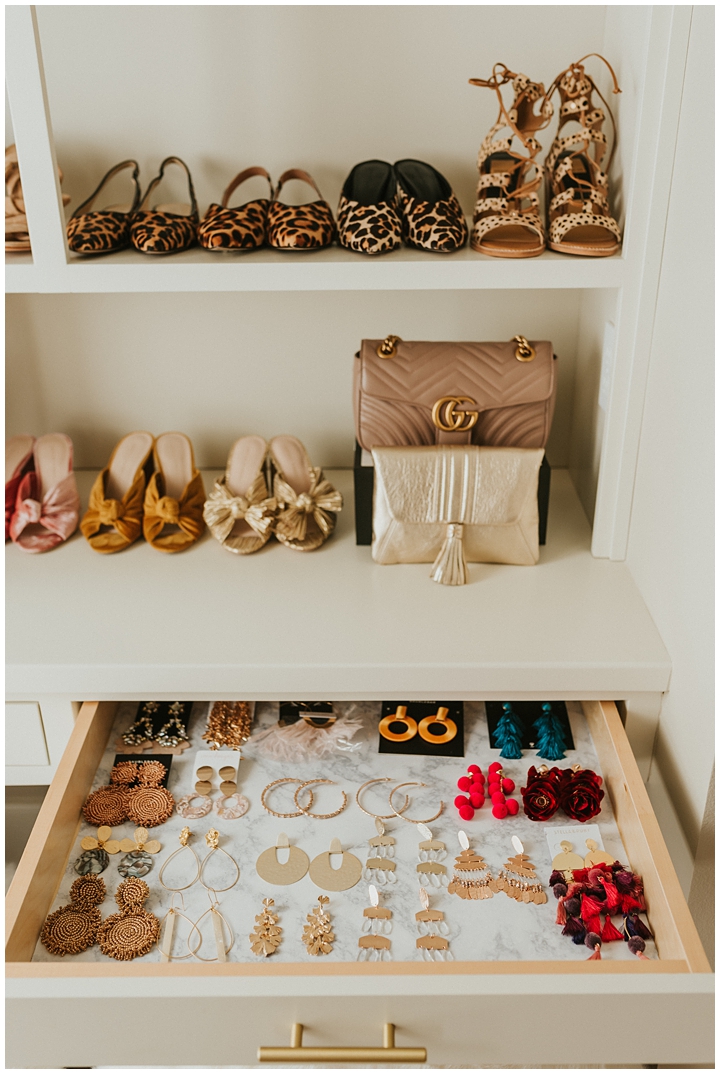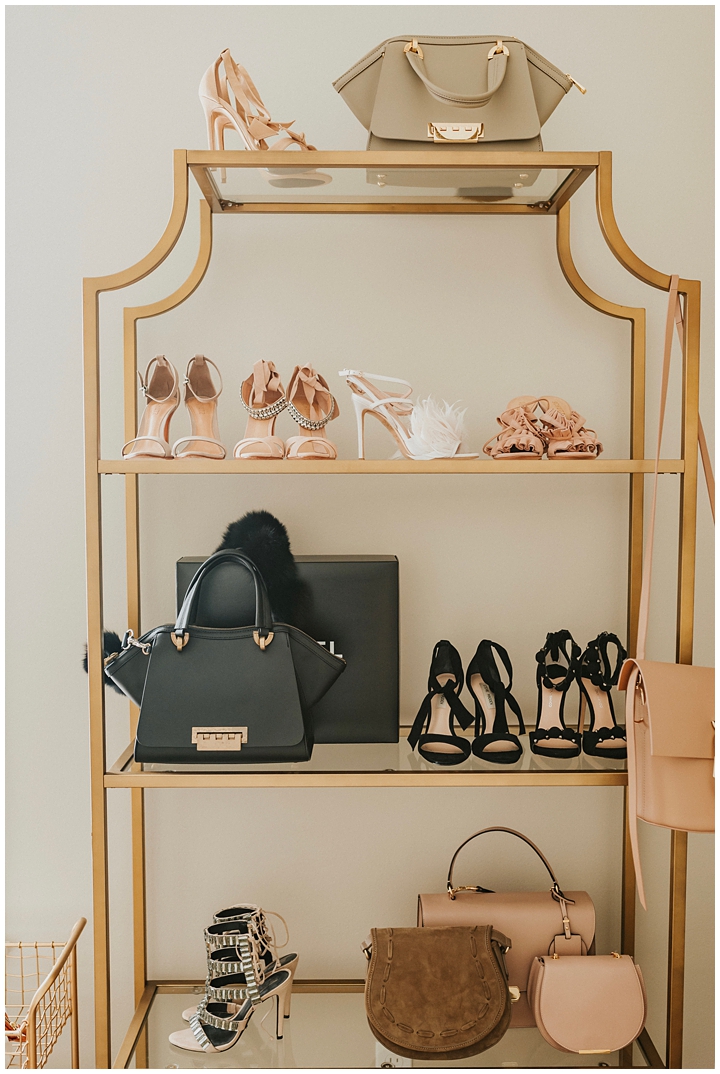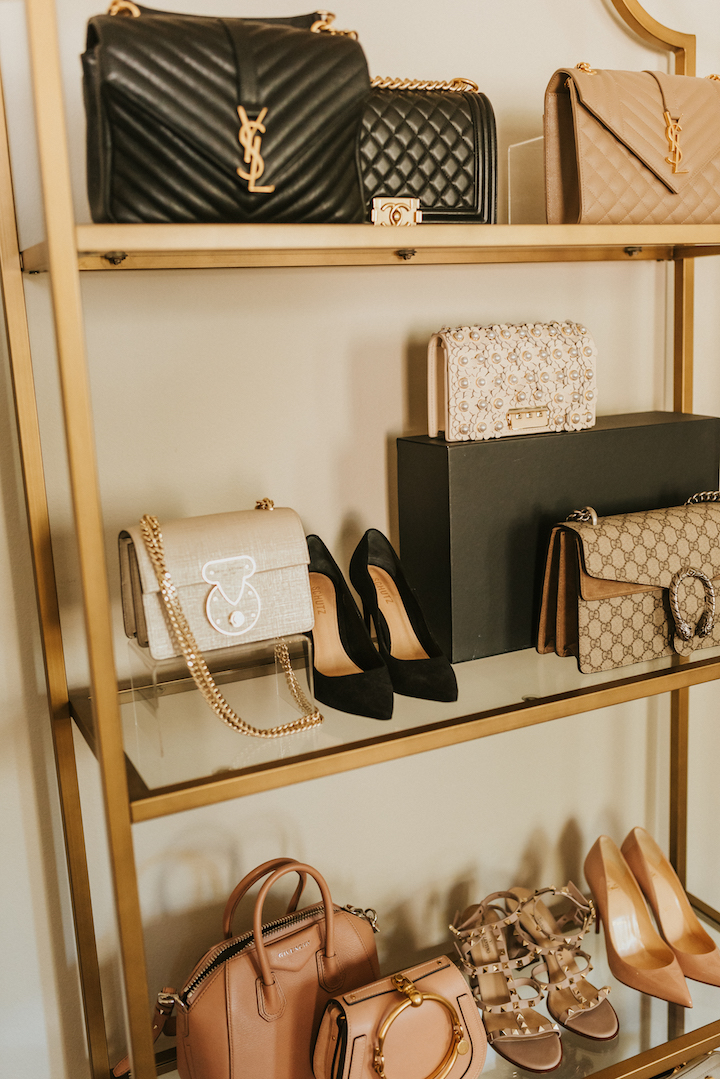 Find my tall gold shelf on sale here and here!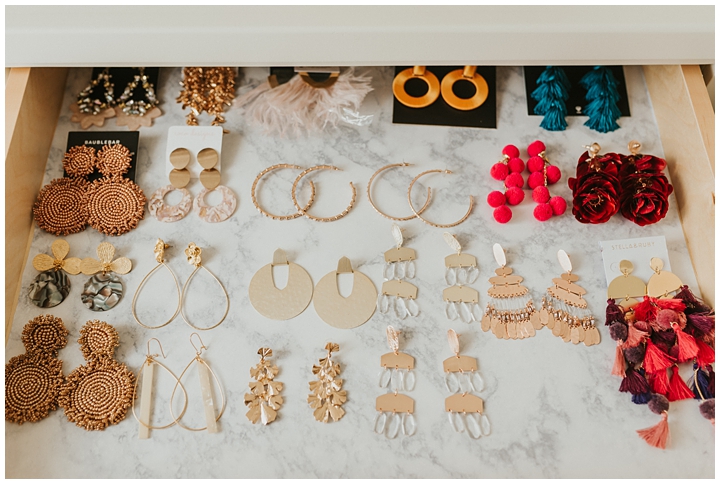 I lined my drawers with marble printed contact paper for a clean and chic look.

| Shop This Look |
Outfit: Candy Dress in Silver | Lindsay Sandal | Disco Ball
Closet Built-ins:
For those of you who asked how I installed my closet and shoe shelf built-ins, I had our house contractor install them the week we moved in. Prior to installing the built-ins, I sent him photos from Pinterest of exactly what I wanted. Then he built shelves in his shop and brought them to my house to install them. The whole closet system is removable so I can take them with me when I move. If you're looking for a more affordable option, you can order the closet system from IKEA and put it together yourself. You can also purchase clothing racks with top and bottom shelves to create your own makeshift closet like I did in my second closet room. I could only put builtins in one room because one day, we'll need the other two rooms for kids.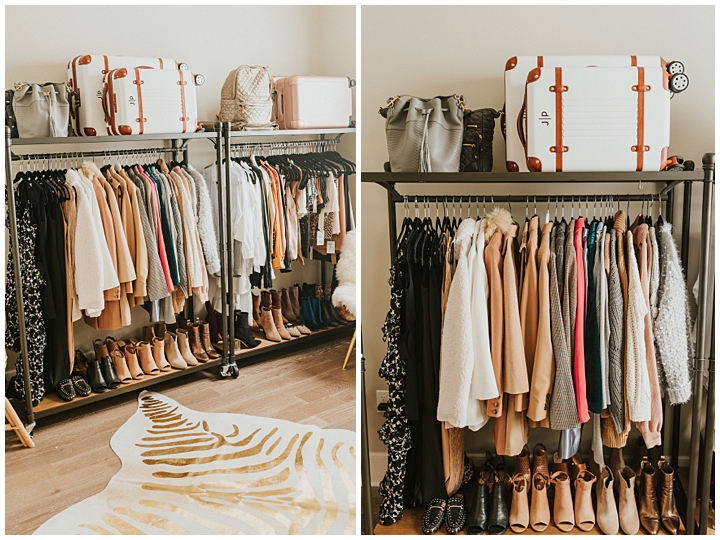 See more on my Zebra rug here.
My exact clothing racks are old and sold out, but you can shop similar clothing racks here! This rolling rack is very similar.
See more on my monogram luggage here!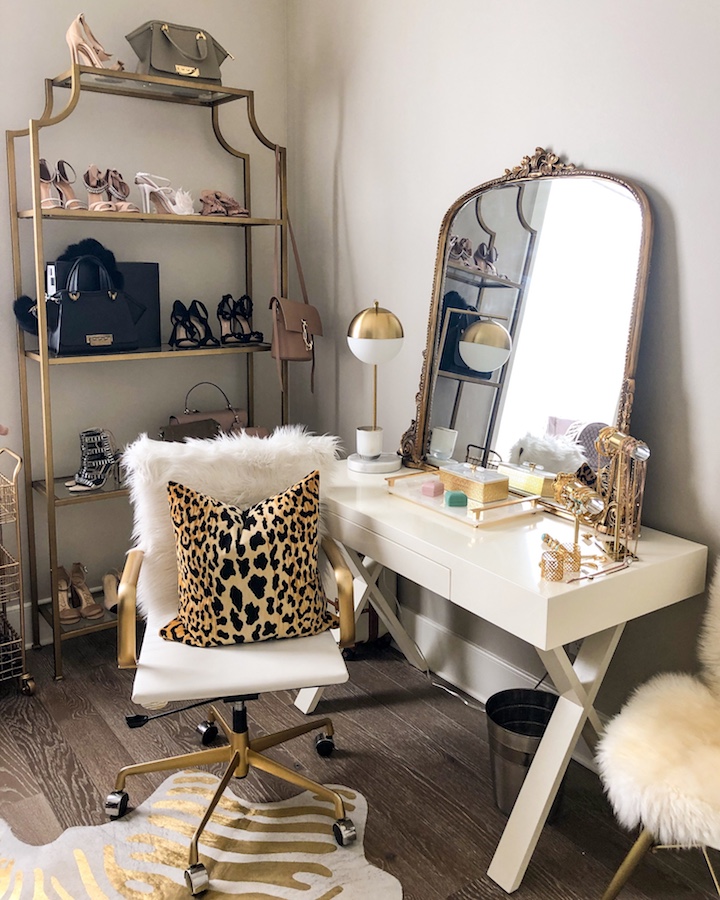 Find a similar desk here!
Find my jewelry organizers here!
| Shop Kendra Scott Jewelry Organizers |

I also made my own vanity with old white desk I had and beautiful vintage looking mirror.
Activewear & Loungewear:
I keep all of my activewear and loungewear clothing in the closet in my bedroom. I like to hang everything on hangers instead of keeping them in drawers so I can find everything more easily and quickly in the morning.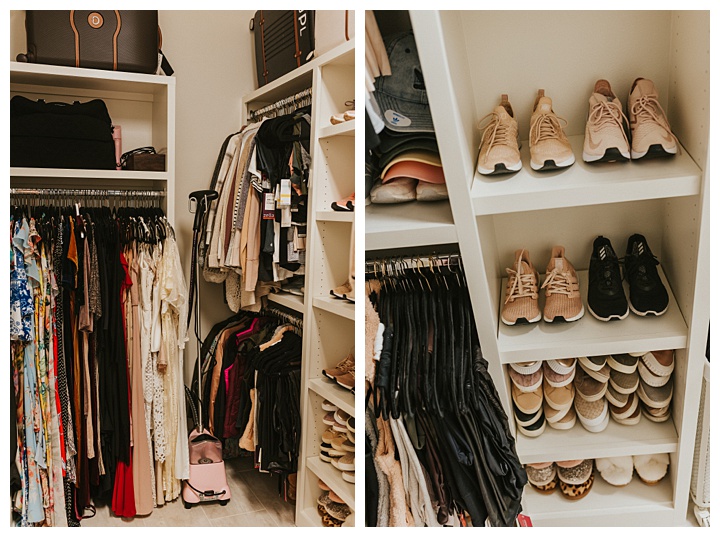 Who remembers my closet post from my old house a couple years ago? I love reading my goals from 2017 and seeing what I actually accomplished. You can check it out here—> Haute Off The Rack Office Closet Tour