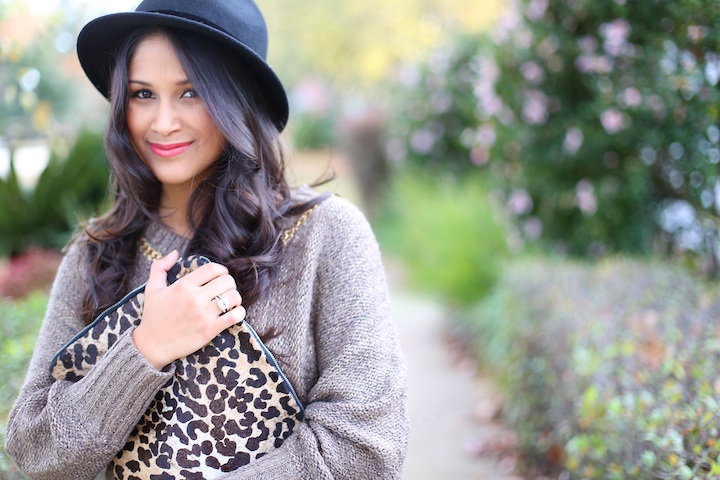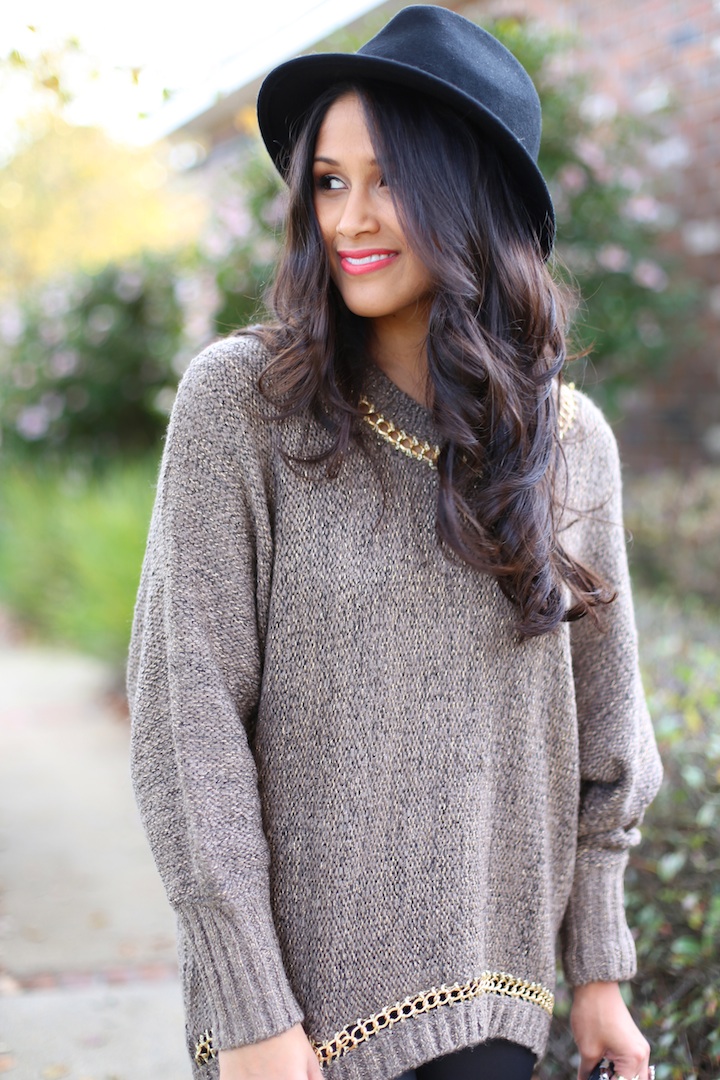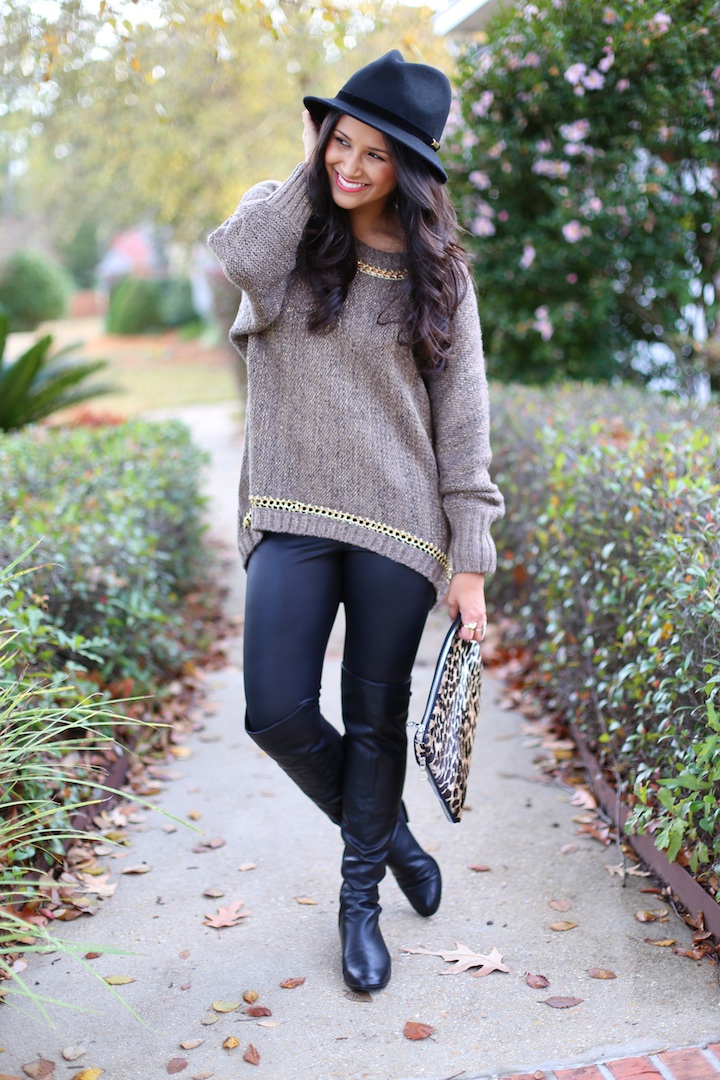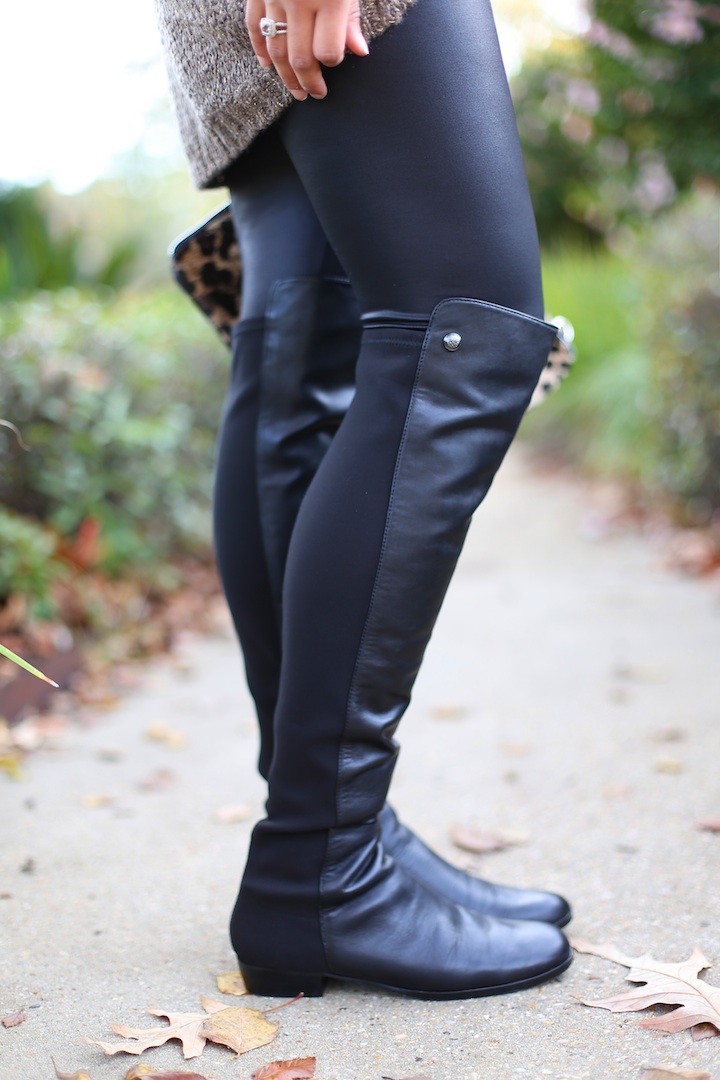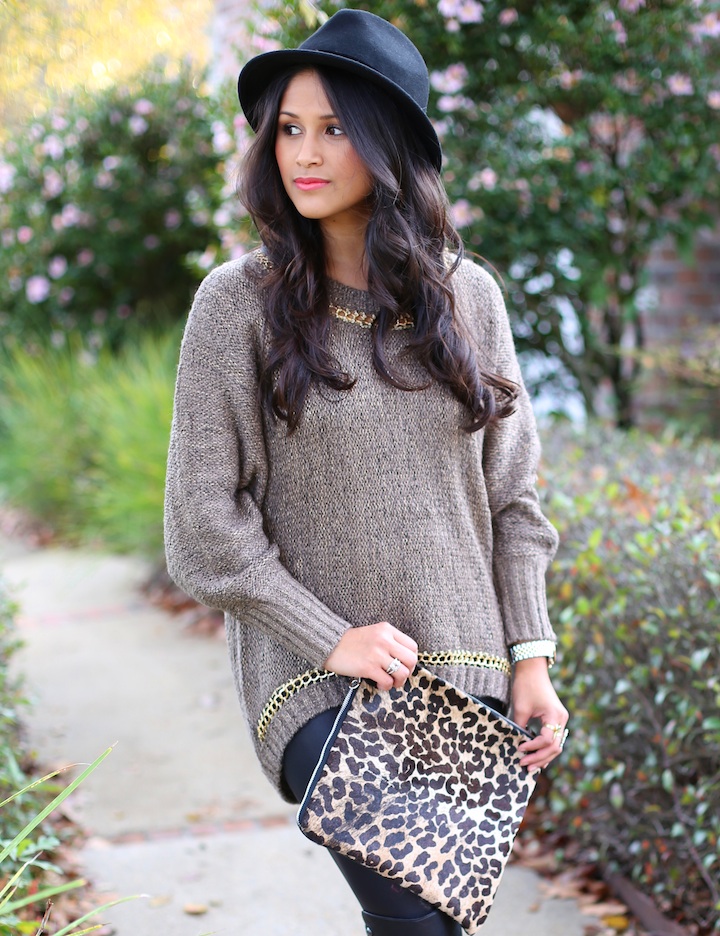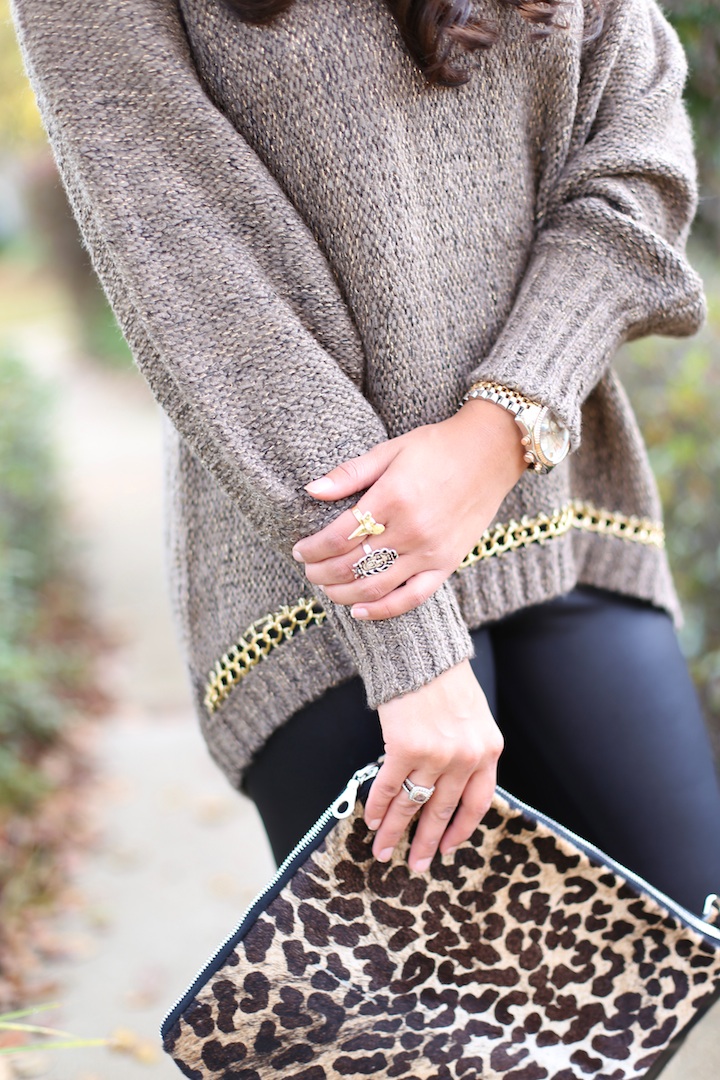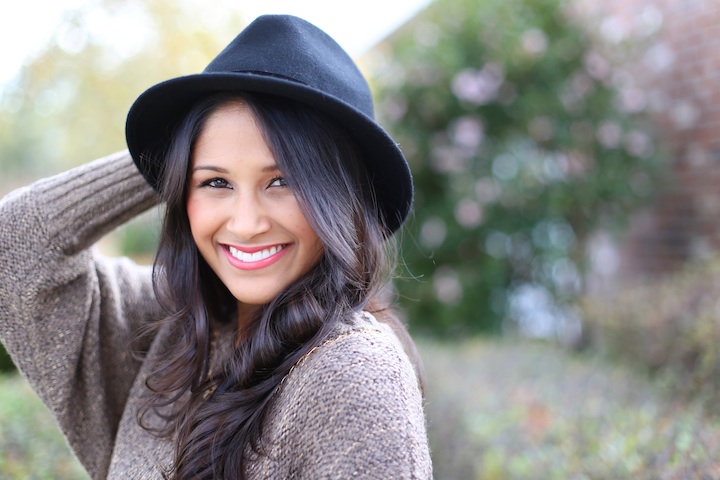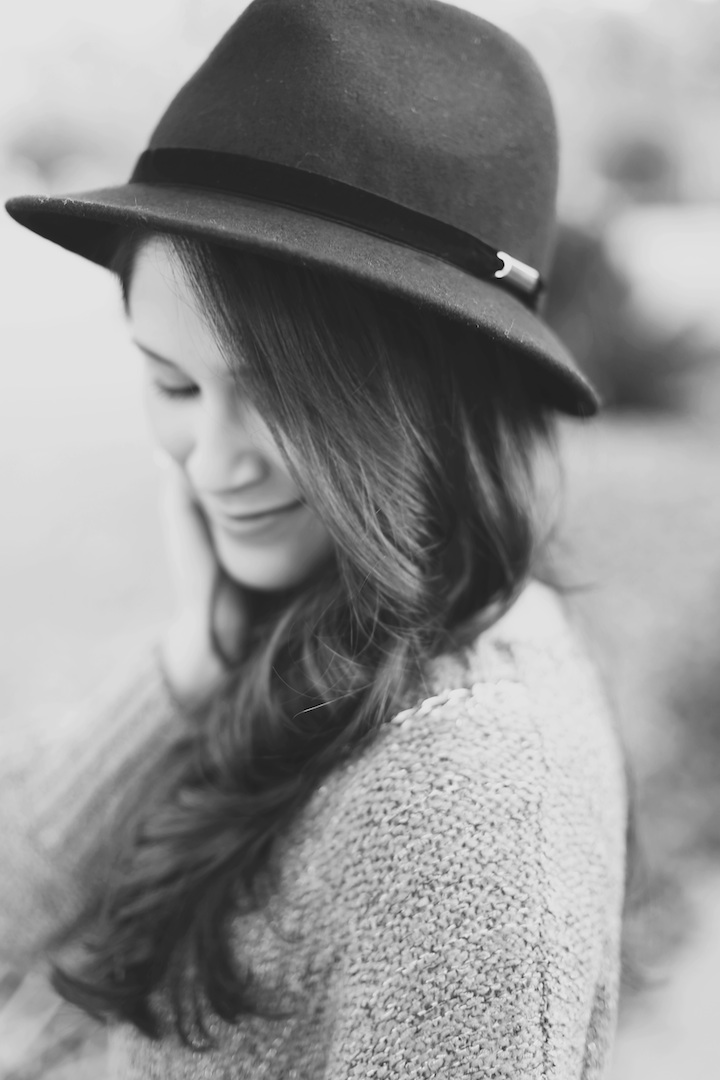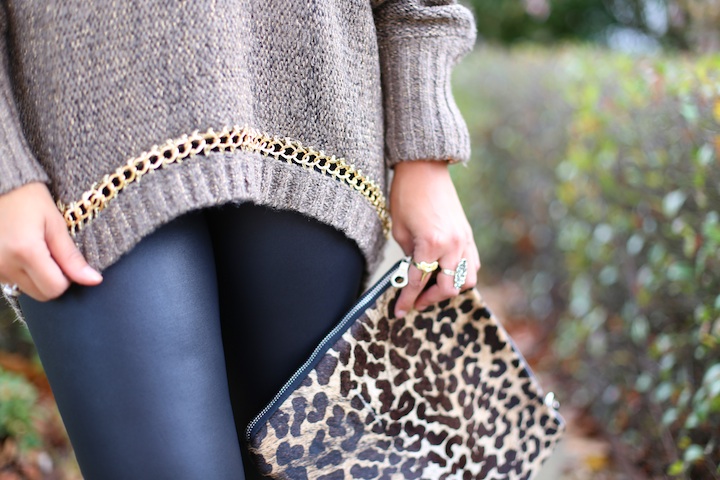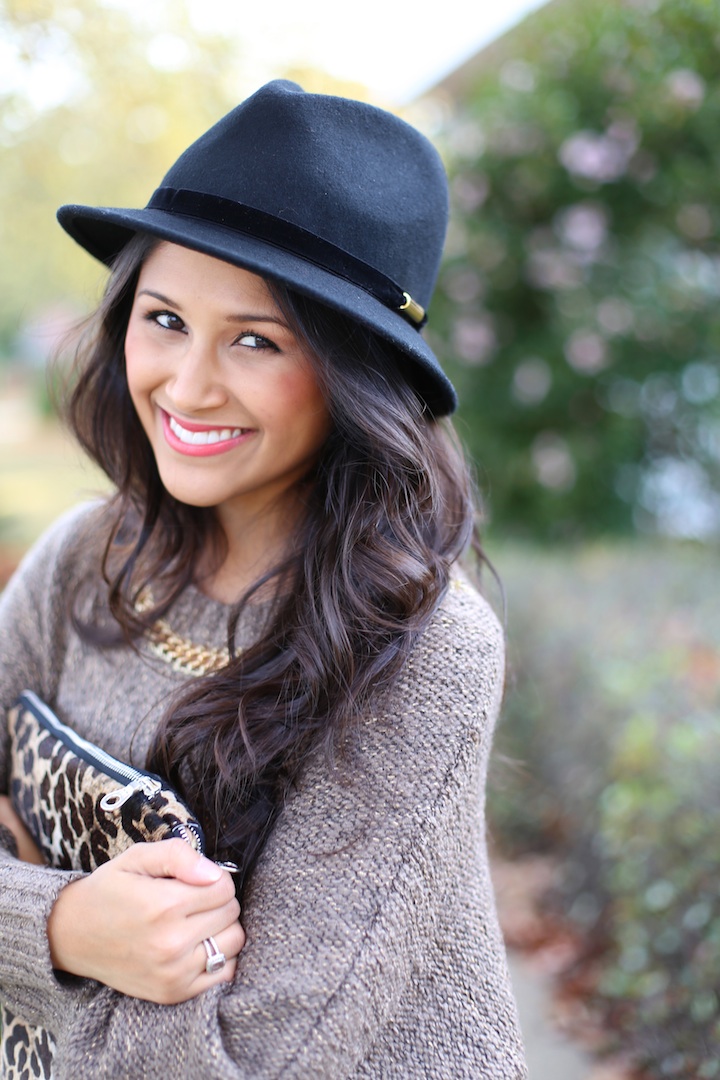 Photos by: Kaela Rodehorst Williams
 Outfit: Faux Leather Leggings |Chain Metallic Sweater c/o Candy Apple Boutique | Leopard Calfair Clutch c/o Rorin | Vince Camuto Boots | Similar Boots (here) | Black Hat c/o ASOS
Jewelry: Petite Medusa Ring & Gold Shark Tooth Ring c/o Reagan Charleston Design
Good Morning readers, what is Rorin you ask? I was wondering the same thing when local New Orleans designer, Erin Tufts introduced me to her collection of handbags.
"Rorin is a cutting-edge, line of handbags that began with the idea of one clutch with dual compartments. Now the brand is expanding, including styles such as backpacks, box styles and beyond.  All styles are made in a limited run and are currently produced in New Orleans, Louisiana.  Rorin bags represent contemporary style with an electric enchantment as well as efficiency and worldly sophistication. Here at Rorin, we want you to love your handbag for it is your companion carrying some of your most precious things in life, i.e. your iPhone or Blackberry or in our case…red lipstick."
The Rorin bag featured in today's post is called the Frannie, which is also available two other smaller sizes. The clutch that I styled today is the grande size which can fit and Ipad, cell phone, small to medium wallet, my keys and few beauty essentials. My favorite part about this bag is that it is made out of an old vintage calfhair rug! How cool is that?