Hey everyone and Happy Wedding Wednesday! Today I'm talking about why I went to David's Bridal for affordable bridal accessories. First of all, we all know that weddings can cost a fortune especially when you're planning two. Just to give you a little backstory, I'm planning one small intimate ceremony in New Orleans this February and then a big wedding and reception in Cabo on March 17, 2018. I've always wanted to get married in Cabo. That was always our dream, but when my dad was diagnosed with Multiple Sclerosis this past year and his disease progressed, I realized that I needed to plan something special for him at home to make him feel included and apart of my wedding. After all, he is the one who should be walking me down the aisle. Fortunately, with the help of so many amazing people, I was able to plan the most beautiful ceremony in New Orleans next month.
| Shop My Affordable Bridal Accessories |

Now that you know a little more about my story, let's get back to my David's Bridal experience. Since I had already invested so much into my two celebrations, I decided to make an appointment at David's Bridal to hopefully find some budget friendly accessories for my special day(s). When I arrived, the sweetest ladies greeted me and began pulling accessory options for me and each sales associate that passed by was super friendly and offered to help too. I ended up finding the perfect tulle cathedral veil, a gorgeous rose gold belt that can also be worn as head piece and some nude inserts for the bust of my dress all under $200, which basically like $5 when it comes to wedding money!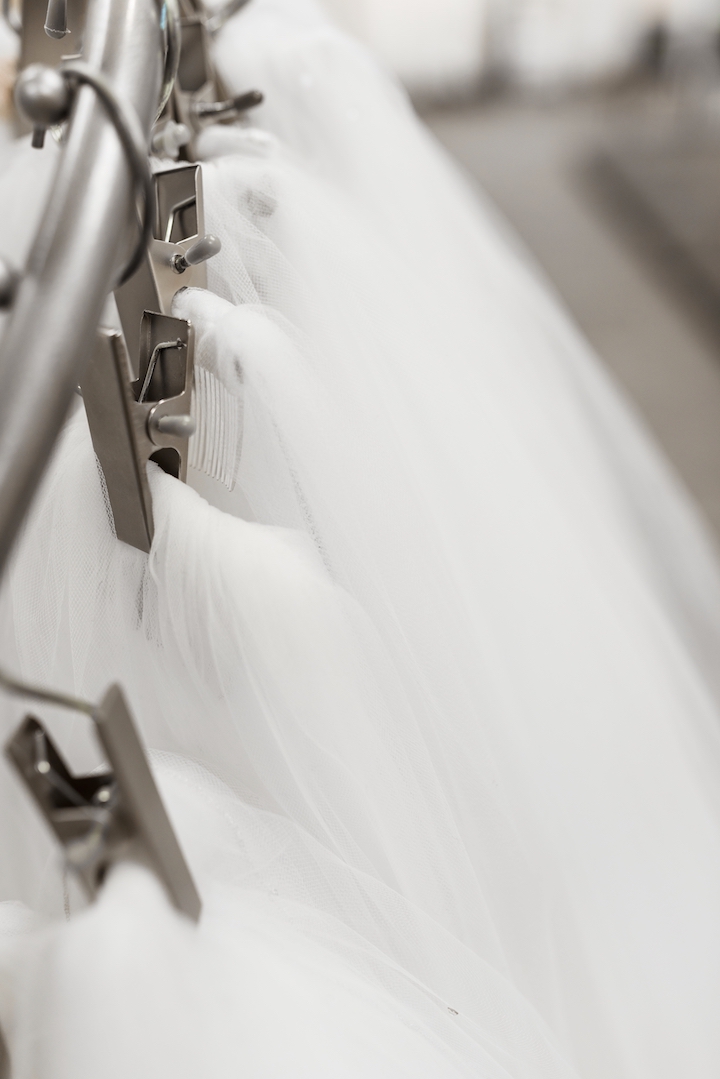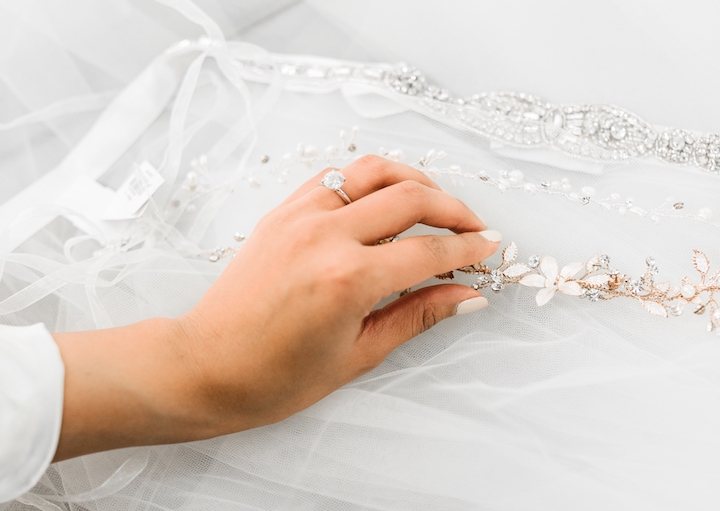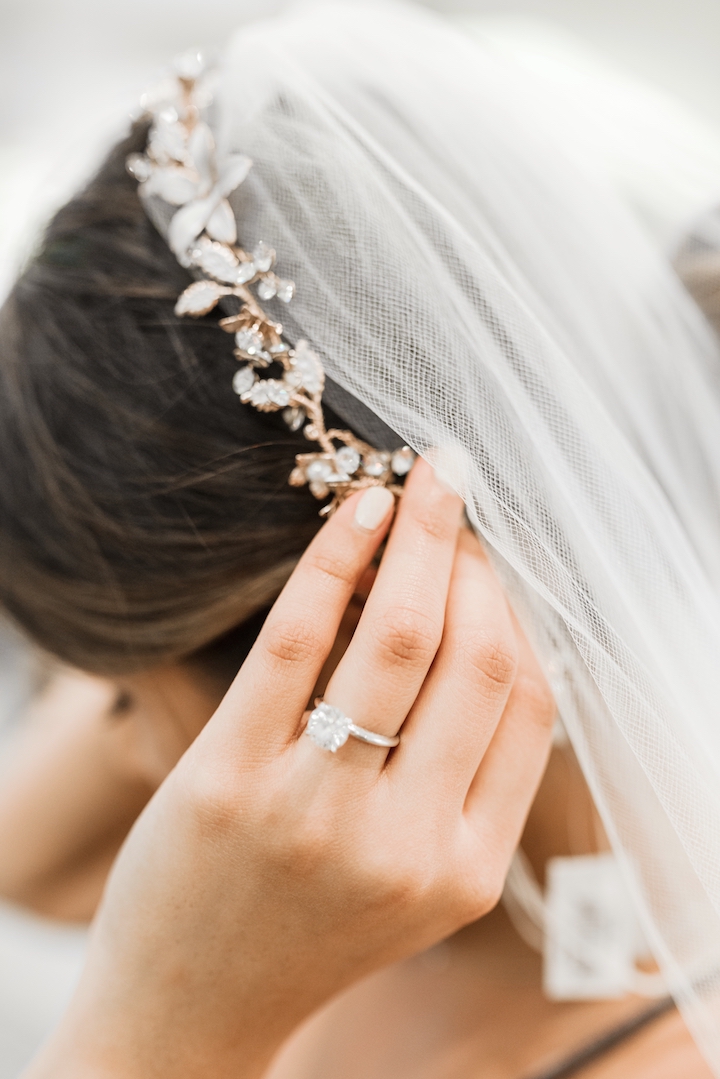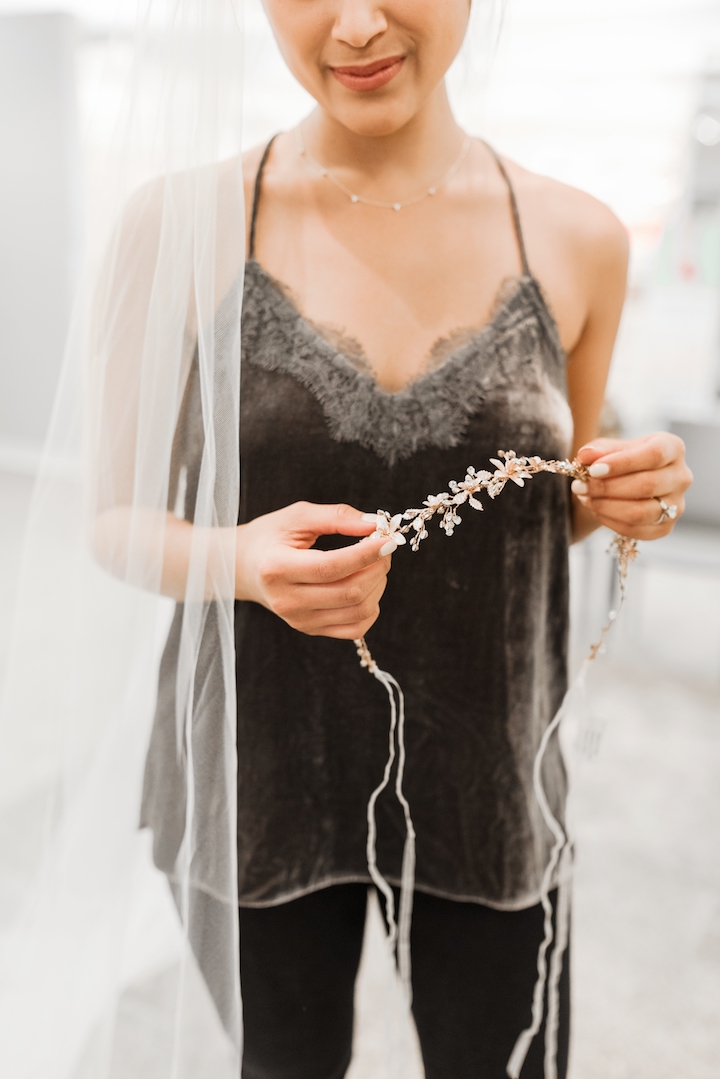 If you're currently planning a wedding too, I highly recommend popping into David's Bridal for your wedding accessories like veils, shoes belts, head pieces or even fun gifts for your bridal party.
| Shop My Affordable Bridal Accessories |

This post is in partnership with David's Bridal, a brand I love. All opinions and selections here are my own. Thank you for supporting the affiliate posts who make this blog possible.
SaveSave
SaveSave