Hey friends, I'm back with another loungewear haul featuring Joyspun from Walmart! We all know that my husband thinks I have more loungewear and pajamas than I do friends. And maybe that's true, but that's ok because pajamas are a lot like friends. You can always count on them to be there waiting for you ready to hug you when you get home. They're with you when you eat your favorite snacks and watch your favorite shows cuddled up on the couch. SO actually maybe they're even better than friends & that's exactly why I encourage you to scoop up more of these cozy & comfy pieces who are always available & ready to snuggle up at home. The best part is that these are all under $35 & available online & in-store at Walmart!
| Shop Cozy Loungewear Under $35 |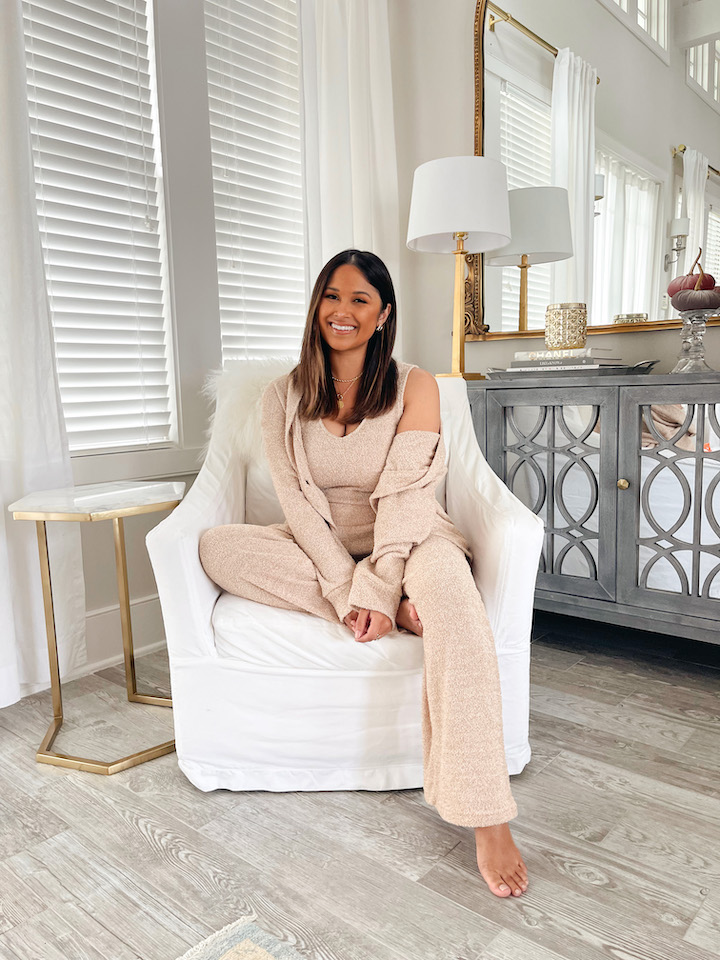 I love this 3-piece matching loungewear set to wear around the house. They can all be purchased as separates or worn together and they're so soft and cozy. Each piece is under $20!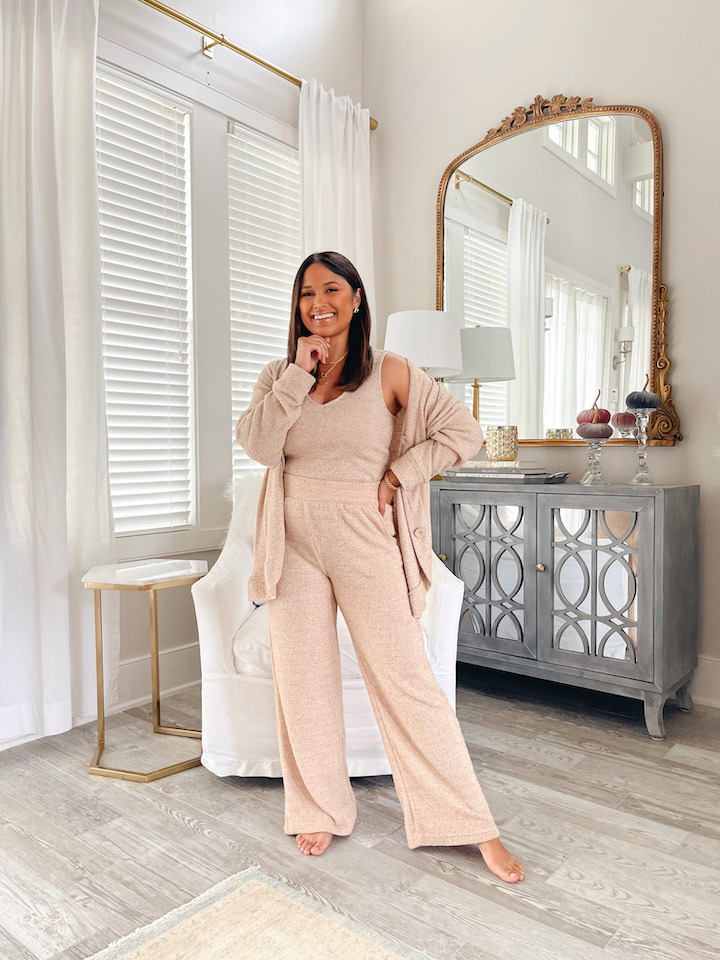 | Shop This Look |

_____________________________________________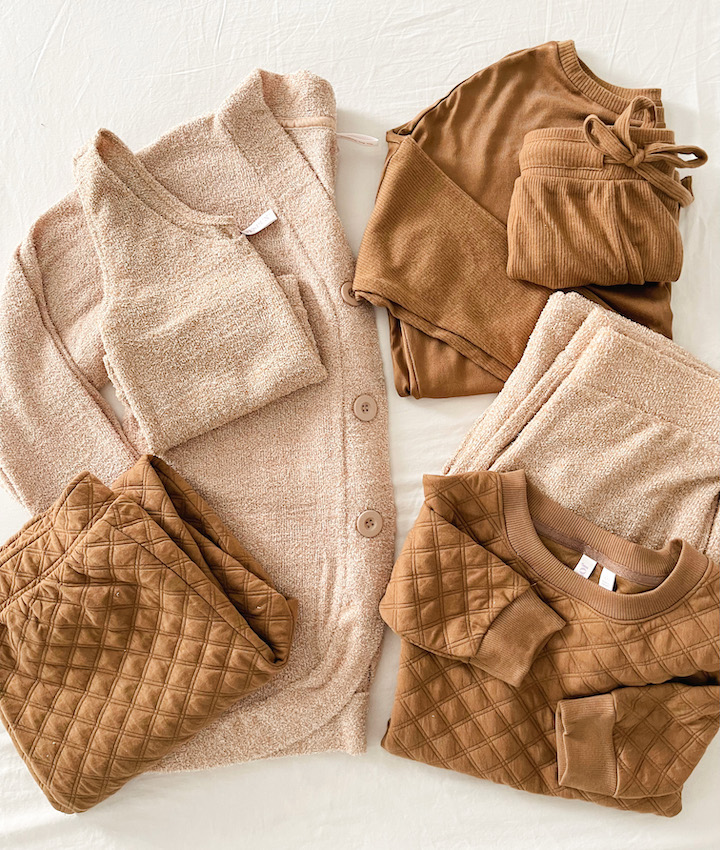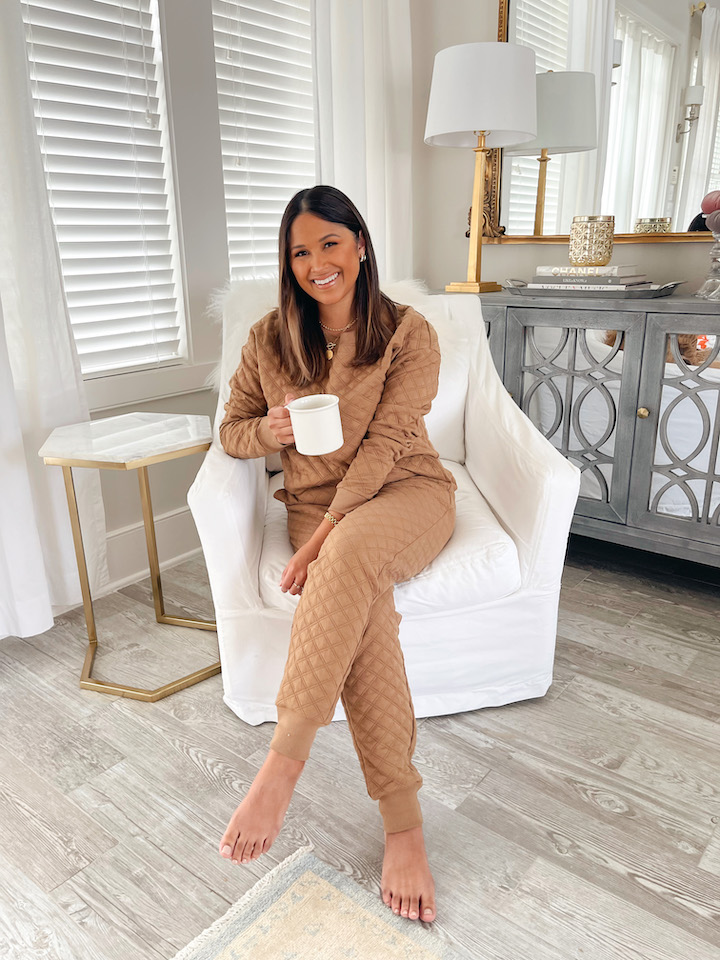 This brown quilted look comes as a set, but can be worn separately and would be super cute as a travel outfit.
| Shop This Look Under $35 |

_____________________________________________
This tan long sleeve tee and shorts set also doubles as pajamas because it's comfortable and lightweight so you won't get too hot at night.
| Shop This Look Under $35 |

__________________________________________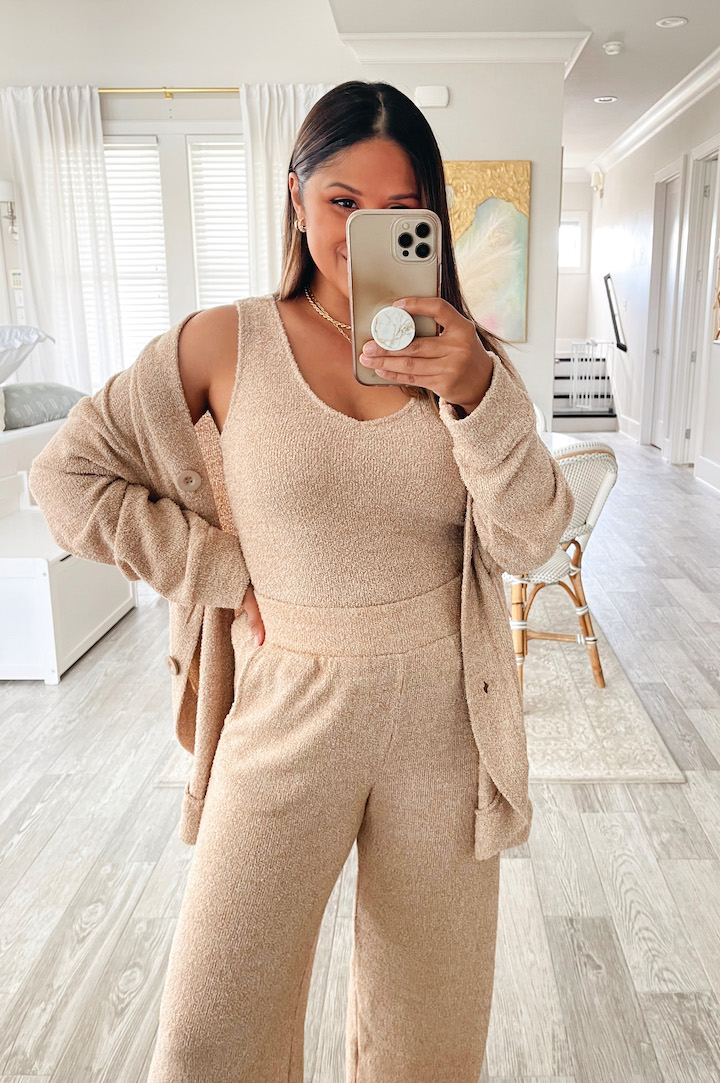 This cardigan is so soft. I went with a medium for a more oversized fit, but went with my regular size small in the tank and wide leg pants.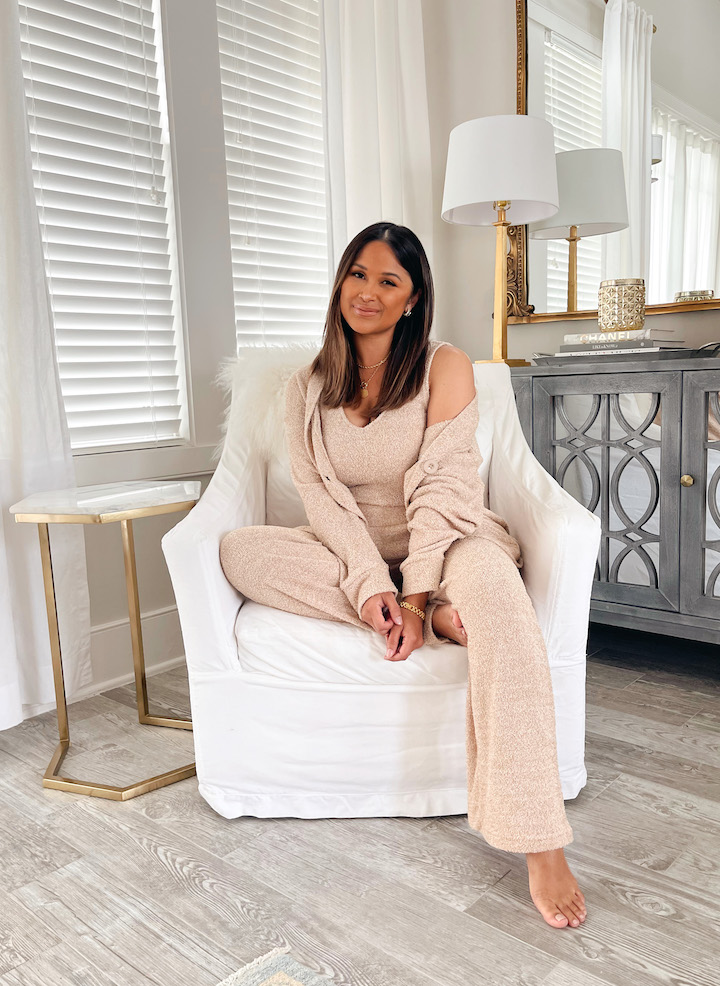 This post is in partnership with Walmart, a brand I love. All opinions and selections here are my own. Thank you for supporting the businesses who make this blog possible.