Happy Wedding Wednesday! If you follow along with me on Instagram then you know that I just returned from my second bachelorette party in Palm Springs with my blogger besties: A Pinch of Lovely, Carrie Bradshaw Lied and My Style Diaries. We had so much fun trying out new restaurants and pretending that it wasn't cold out by the pool, which by the way was freezing! LOL However, the most fun we had was at the house playing random games and singing into our karaoke mics that you know I provided. If you know me at all, you know that I try and incorporate my karaoke mic into anything and everything that we do so I bought everyone their own personal mic! I'm sure their husbands were thrilled when they returned home with an obnoxious mic that blares music along with their voices. We all know how much Blake loves when I pull my karaoke mic out. In case you missed it on my Instagram stories, I actually brought my personal mic to our "first look" before our New Orleans wedding ceremony.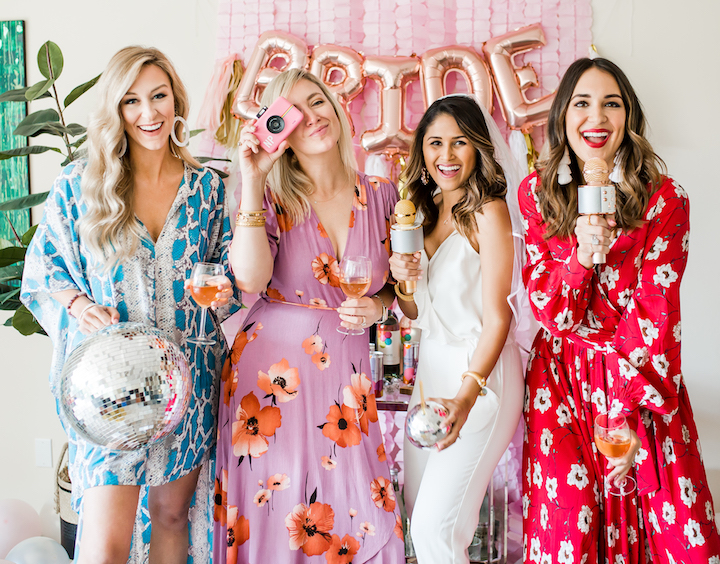 In case you're confused as to what I meant when I said second bachelorette party… all of the my friends threw me a party in Louisiana before the New Orleans wedding and since Nikki, Kathleen and Krystal had to miss it, they threw me another one in Palm Springs at Nikki's house before the Cabo ceremony.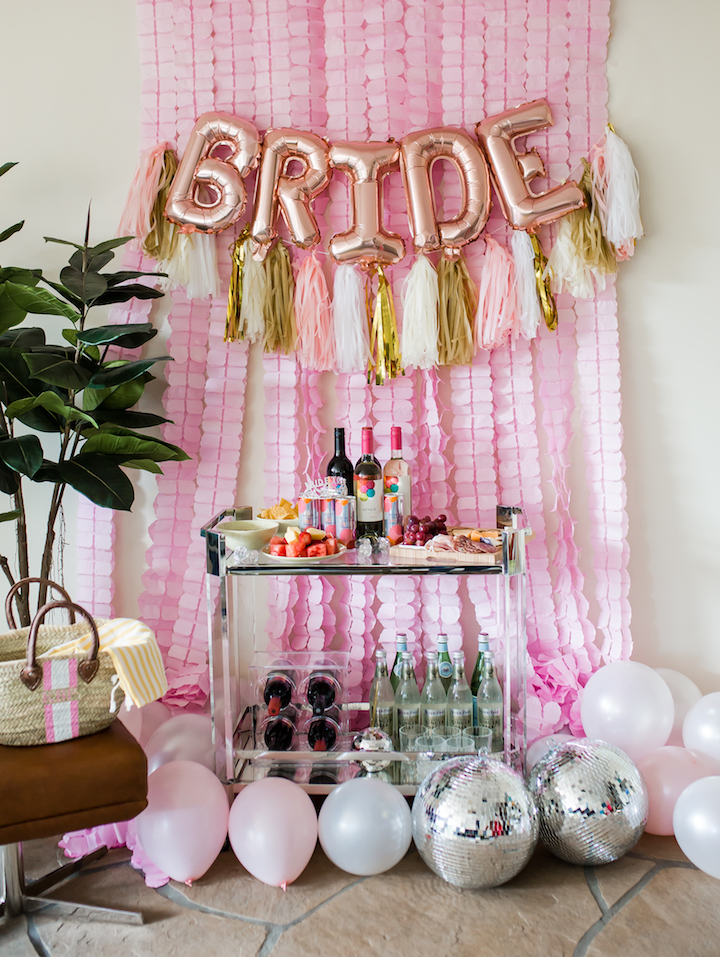 | Shop Bachelorette Party Decor |

5 Essentials You Need For The Perfect Bachelorette Party
First things first, you need food and booze! The minute we arrived in Palm Springs, we headed straight for the grocery store to stock up on beer, wine, chips, dips, cheese, fruit and frozen pizzas!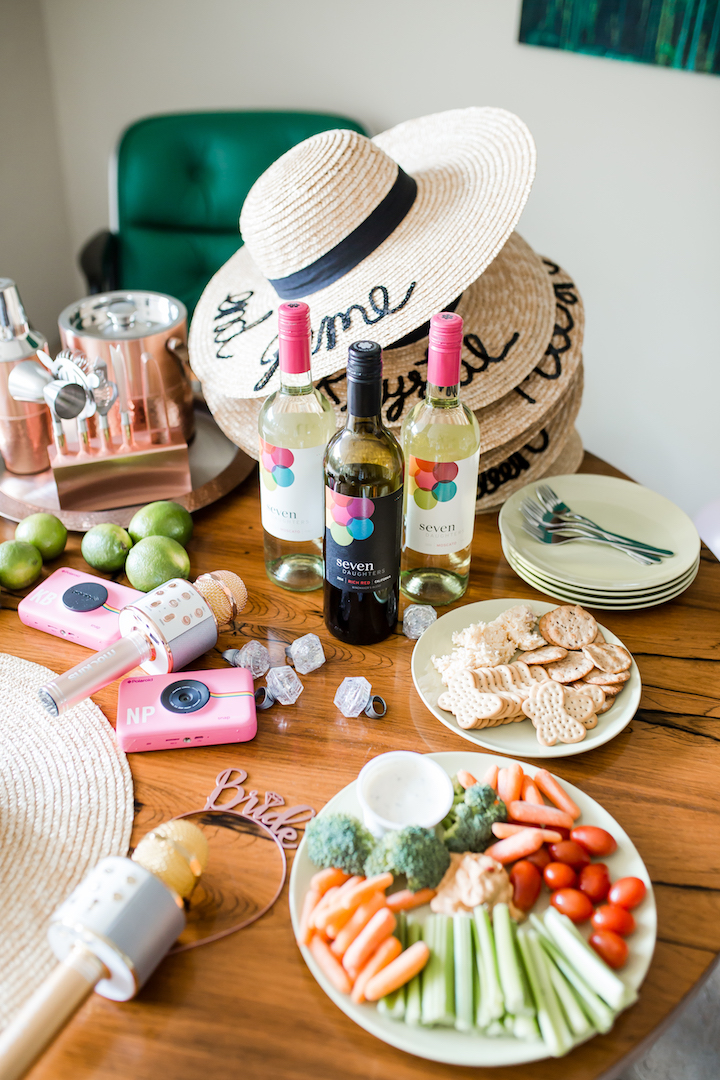 2) Bride-to-Be Propaganda! Come on people! What is a bach party without all of the cheesy props like a party veil, flashing light rings and a sash or tiara. I added a few of my own touches like the personal karaoke mics and the monogrammed polaroid cameras from Mark & Graham. I wanted to give my gals some gifts for dedicating their time to me so I also gave them monogrammed beach totes, towels and hats with their names on them to bring to Cabo. I got the hats from White Elephant Designs where you can customize them to say anything!
| Shop Bride-to-Be Propaganda |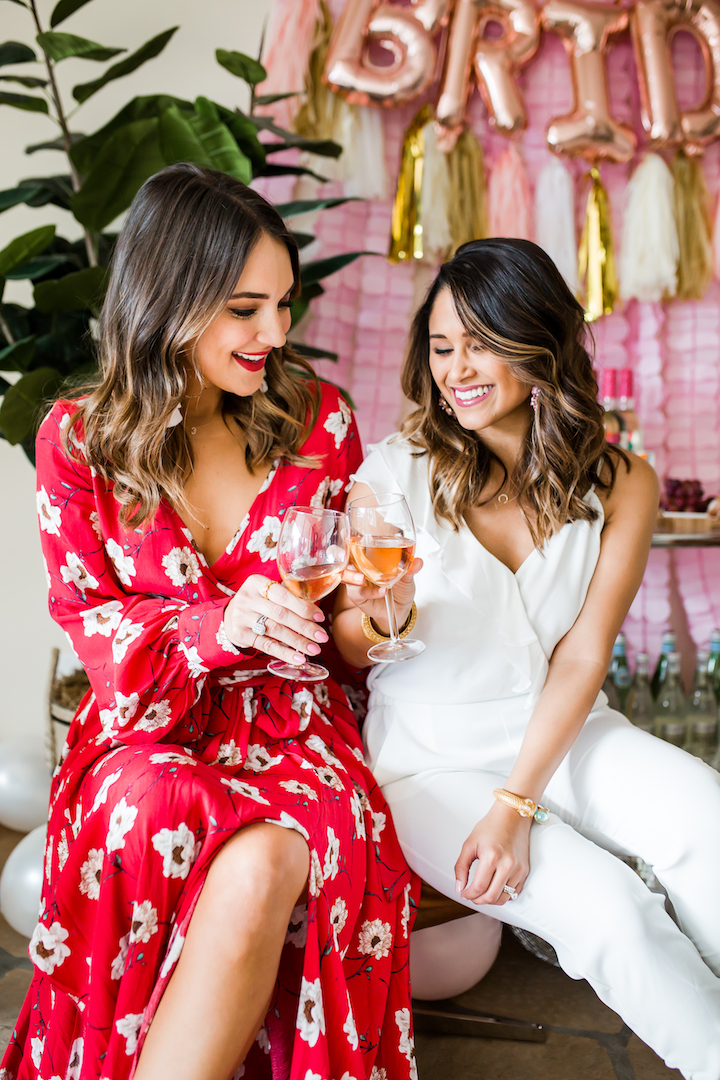 3) A bomb-ass playlist! One with all the throwbacks you could ask for! What are some of your favorite throwback songs? I love No Diggity, Back That Azz Up, Ride With Me and Ignition!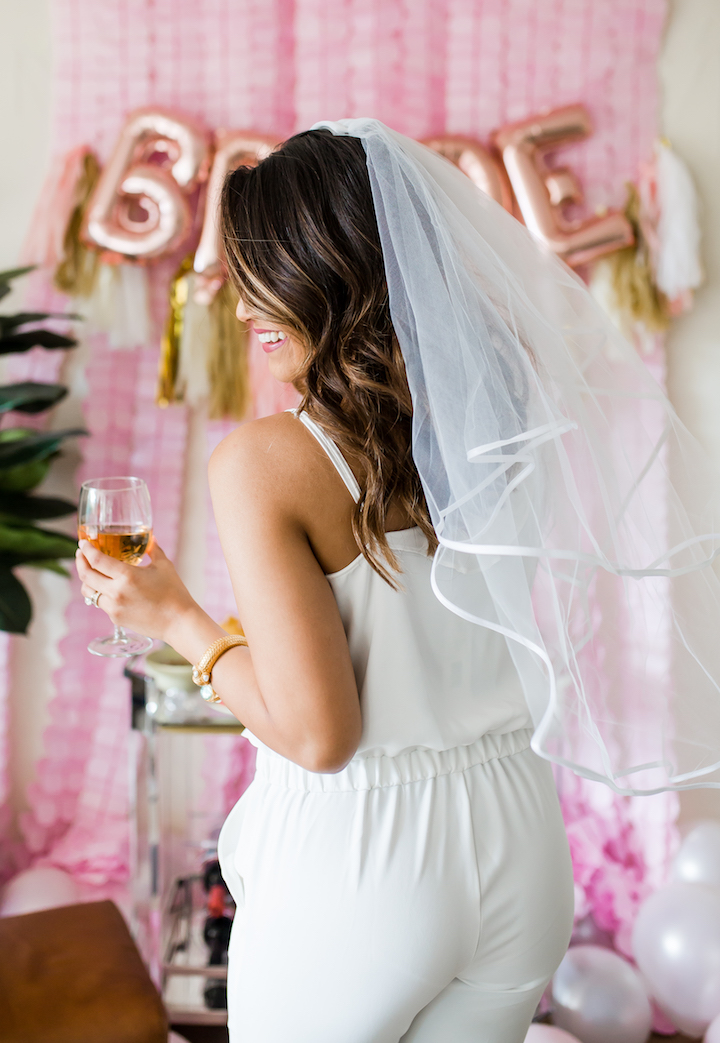 4) Plenty of white options! Bring them all!! I stocked up on as many white rompers, jumpsuits, dresses and swimsuits that I could find and I packed them all! Don't worry, I'll be sharing a round up of all my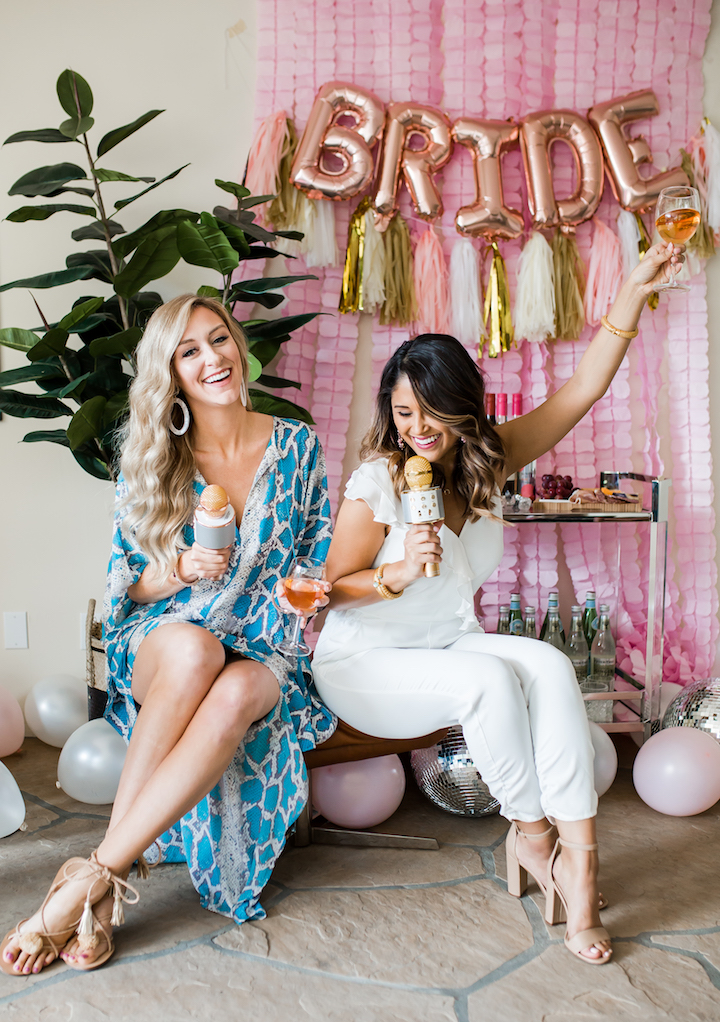 5) Party Decor! The only thing I requested was a disco ball and the Kat came through! Check out all of the party decor details on Kathleen's blog—> 7 Steps to Planning a Bachelorette Party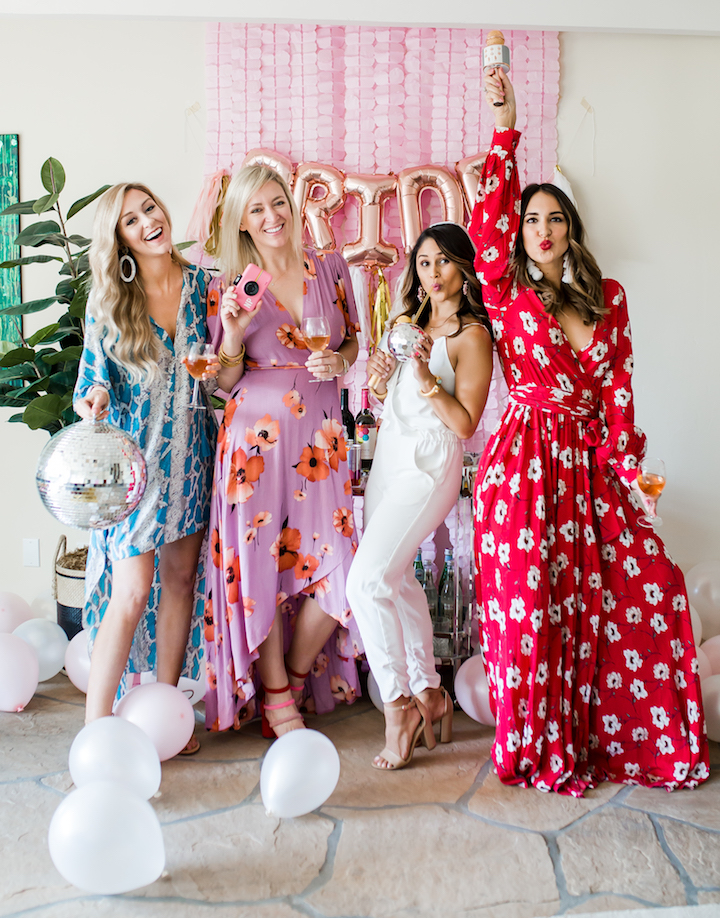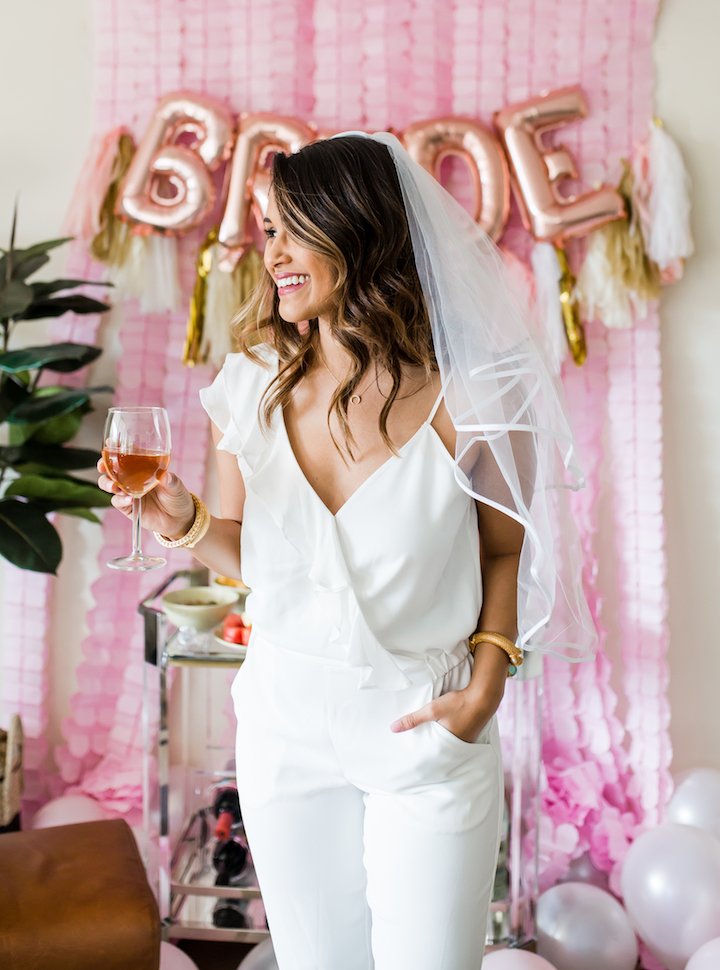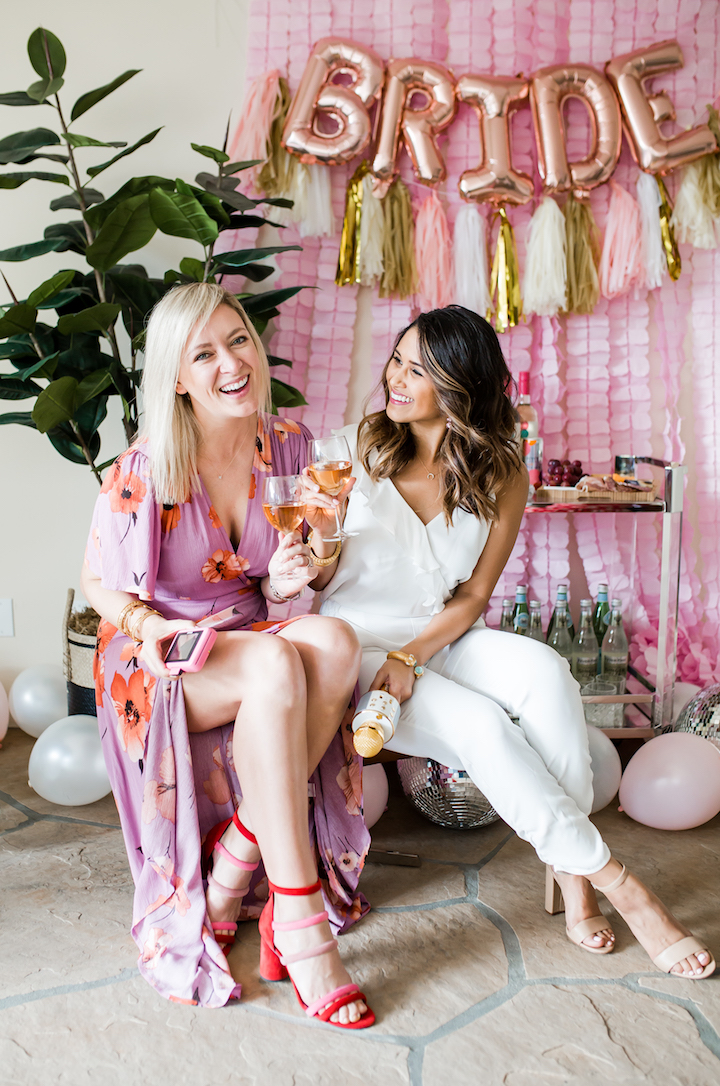 | Shop My Bachelorette Party Outfit |

Outfit: White Jumpsuit c/o Parker New York | Party Veil 1 | Party Veil 2 | Nude Ankle Strap Heels | Crescent Necklace c/o Lola James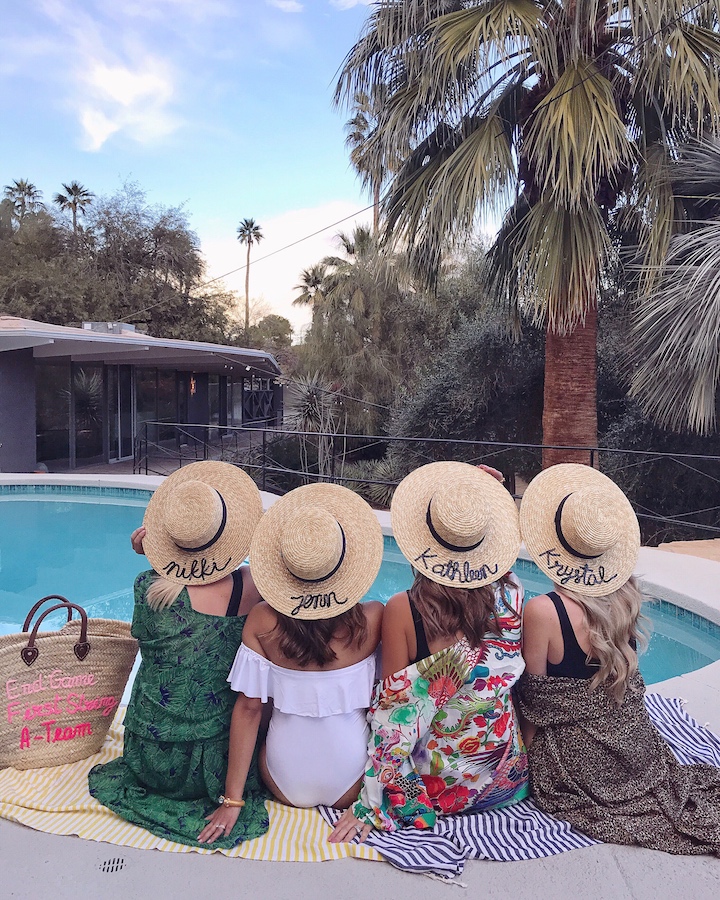 Custom Hats & Beach Tote by White Elephant Designs | White Off The Shoulder One Piece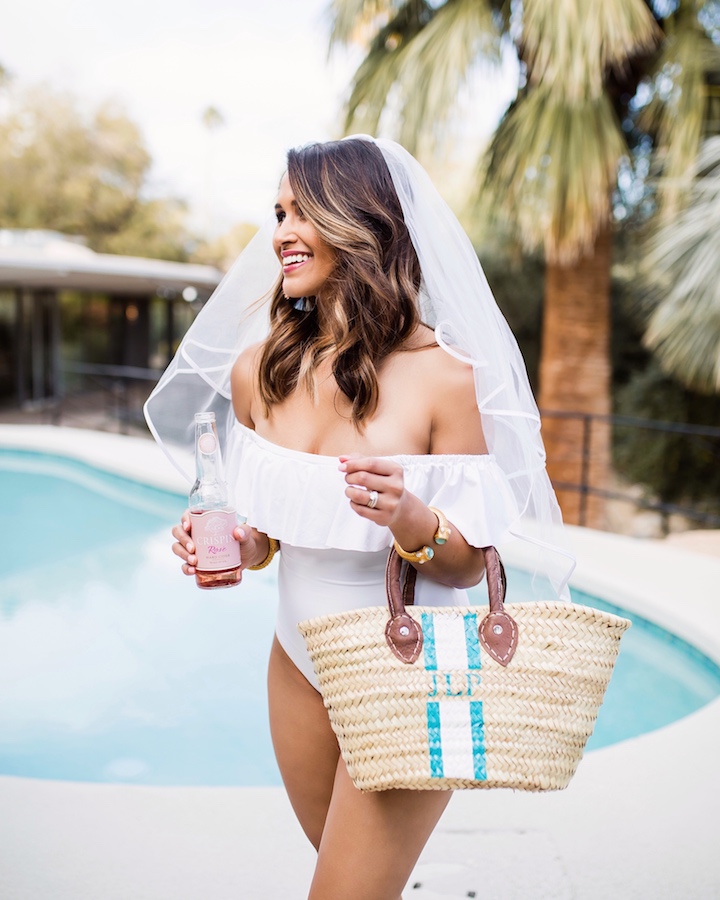 | Shop This Look |

Bachelorette Veil | Monogram Beach Tote c/o Mark & Graham| White Off The Shoulder One Piece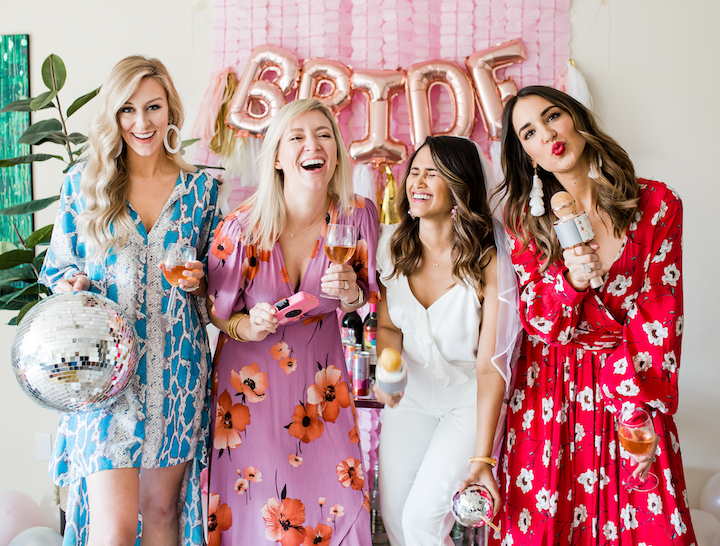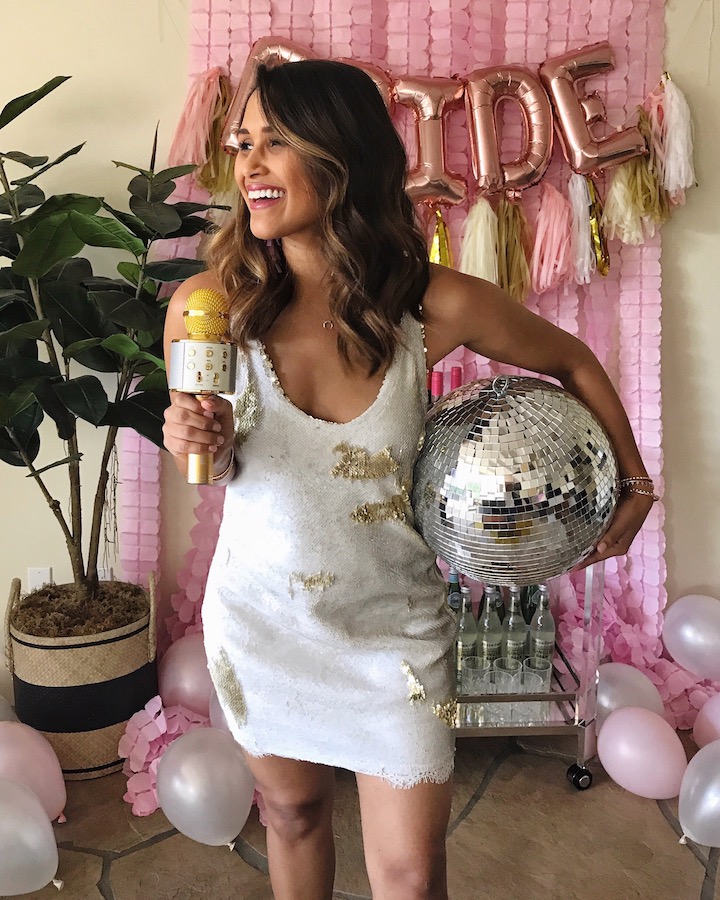 Bonus!! See more bachelorette party ideas here—> How To Plan The Perfect Bachelorette Party!
Here are a couple photos from my bachelorette party with my friends in Louisiana!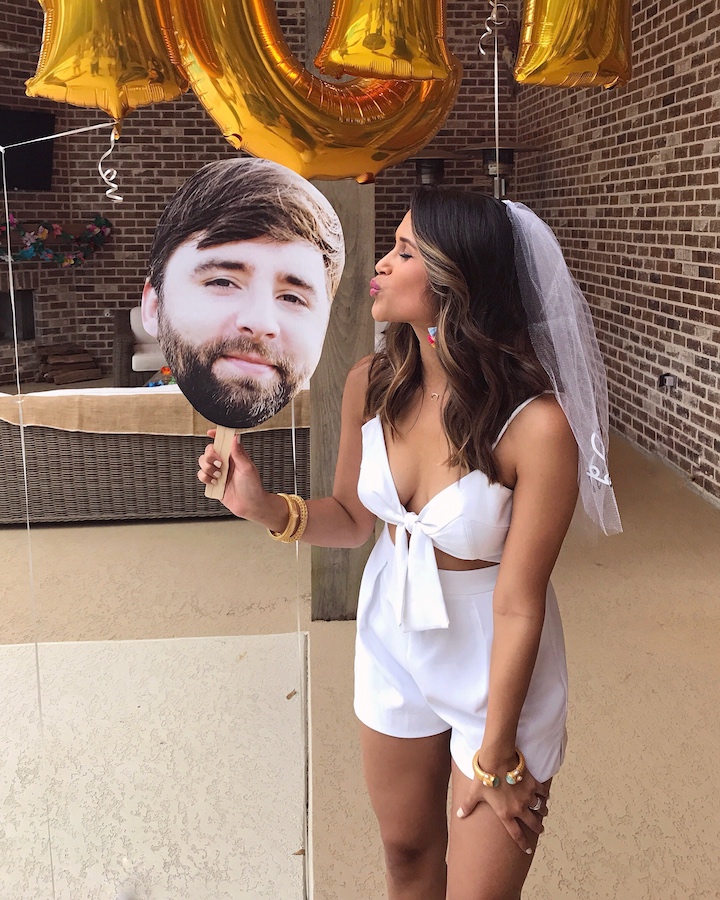 My romper is three years old by Kendall & Kylie!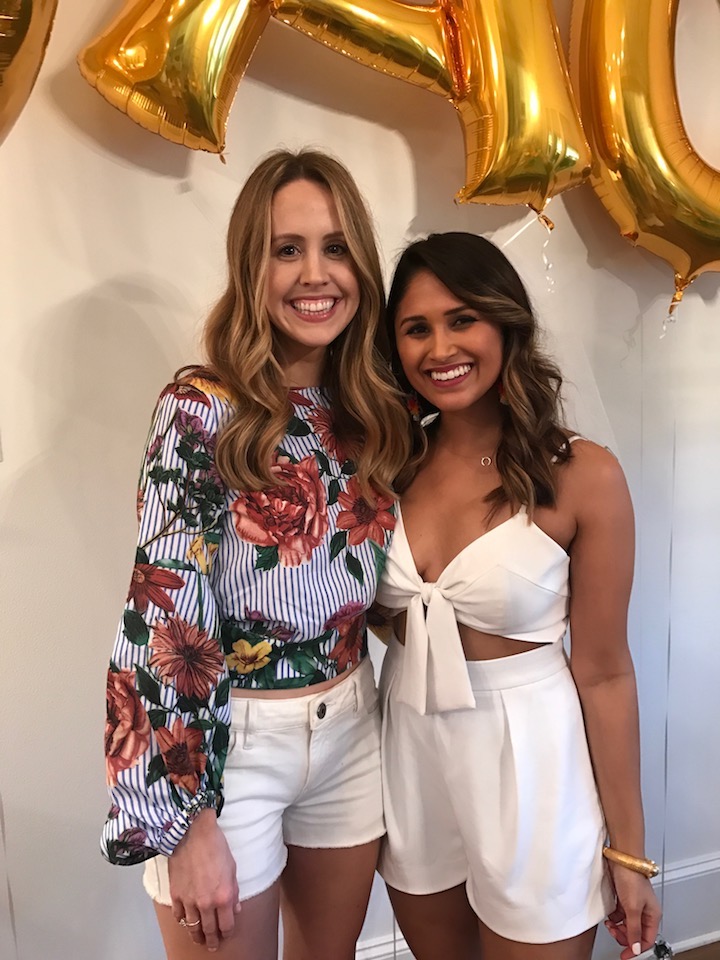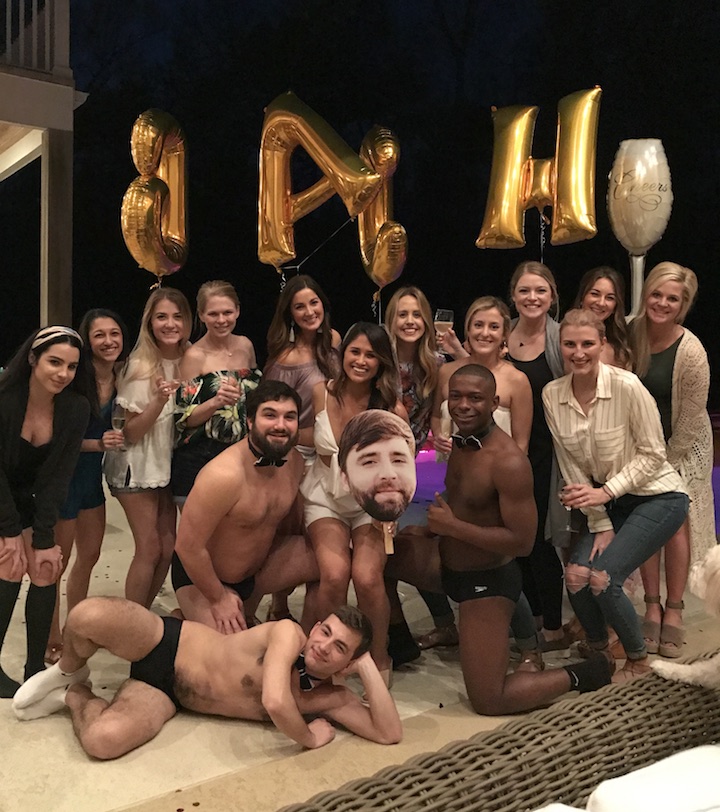 SaveSaveSaveSaveSaveSave
SaveSave