Happy Valentine's Day everyone! We're officially almost a month away from our Cabo wedding so I thought I would share my top 5 destination wedding planning tips to get you excited. There are so many factors that go into planning the perfect destination wedding overseas. I've learned so much throughout my planning experience especially during our recent visit and menu tasting at The Cape Hotel. I still have a month left so I thought I would tell you what I've learned so far and please let me know if you have any additional questions that I didn't cover.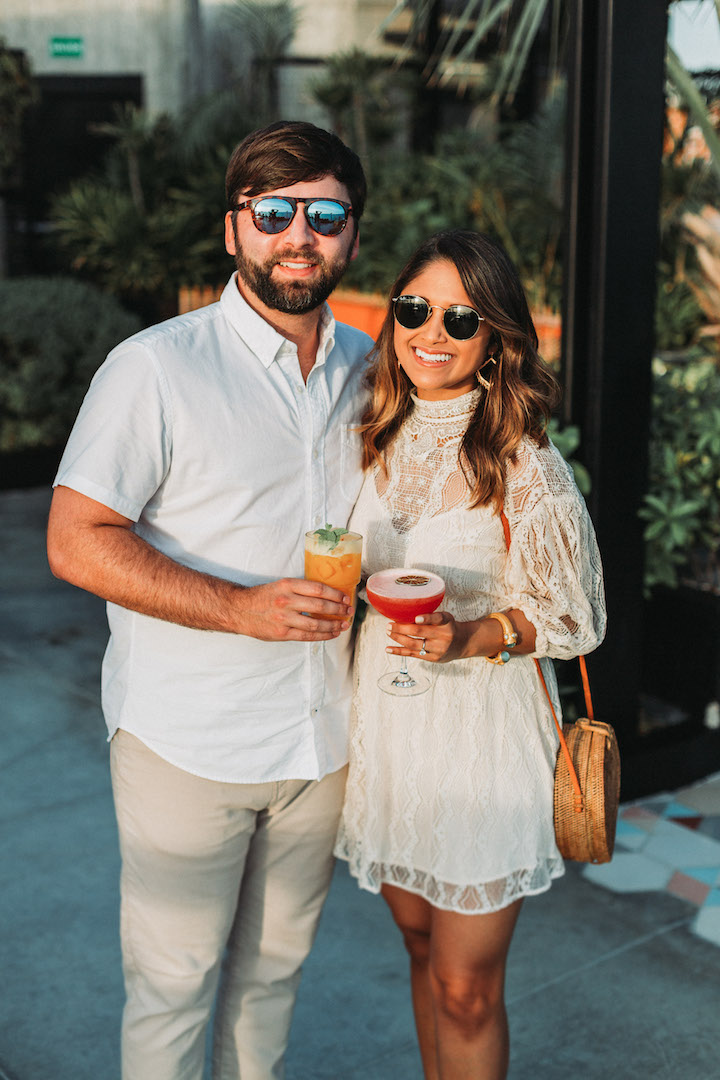 | Shop Our Looks |

Jenn's Outfit: Bittersweet Dolman Mini Dress (also available here)— wearing sz 0 | Nude Ankle Strap Heels | Round Bag | Jewelry c/o Julie Vos
Blake's Outfit: Twill Pants & Short-Sleeve Button Up Shirt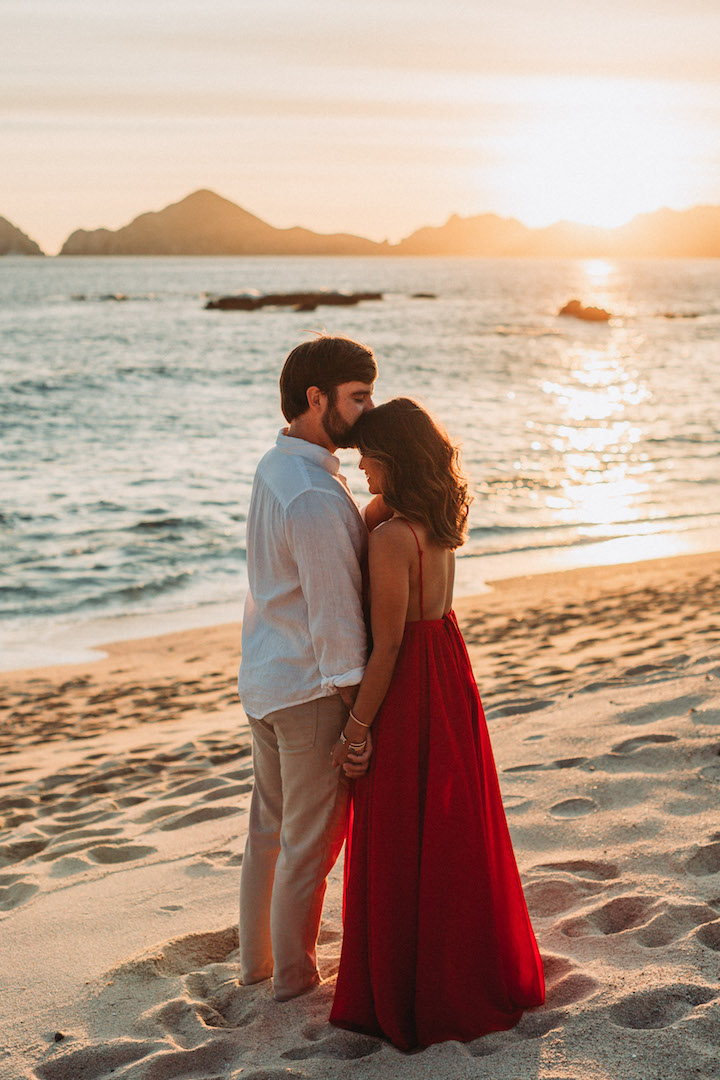 | Shop Our Looks |

Jenn's Outfit: Red Maxi Dress — wearing size S (similar here & here) | Nude Ankle Strap Heels | Crescent Necklace
Blake's Outfit: Twill Pants & White Linen Shirt
1. Choose a meaningful place!
Yea, it's super cool to get married in a far away, magical place, but choose a place that actually means something to you not just because it sounds cool. Blake and I went to Cabo together a few years ago and we had such an amazing time that we wanted to bring our friends back because we knew it was a place they would enjoy too. We just fell in love with the stunning views and liveliness of the beach town. When it comes to hotel accommodations, be sure to choose an area that can accommodate all of your guests and their needs. For example, if the resort you choose is out of the budget for some of your guests, make sure that there is a more budget-friendly hotel close enough to the main resort to accommodate them too.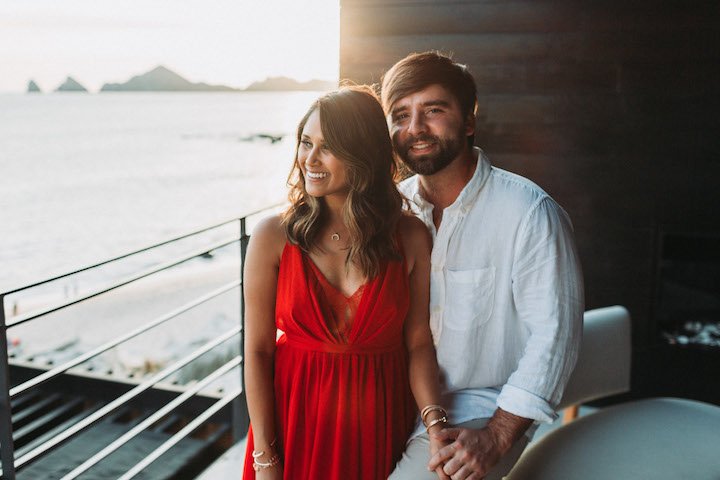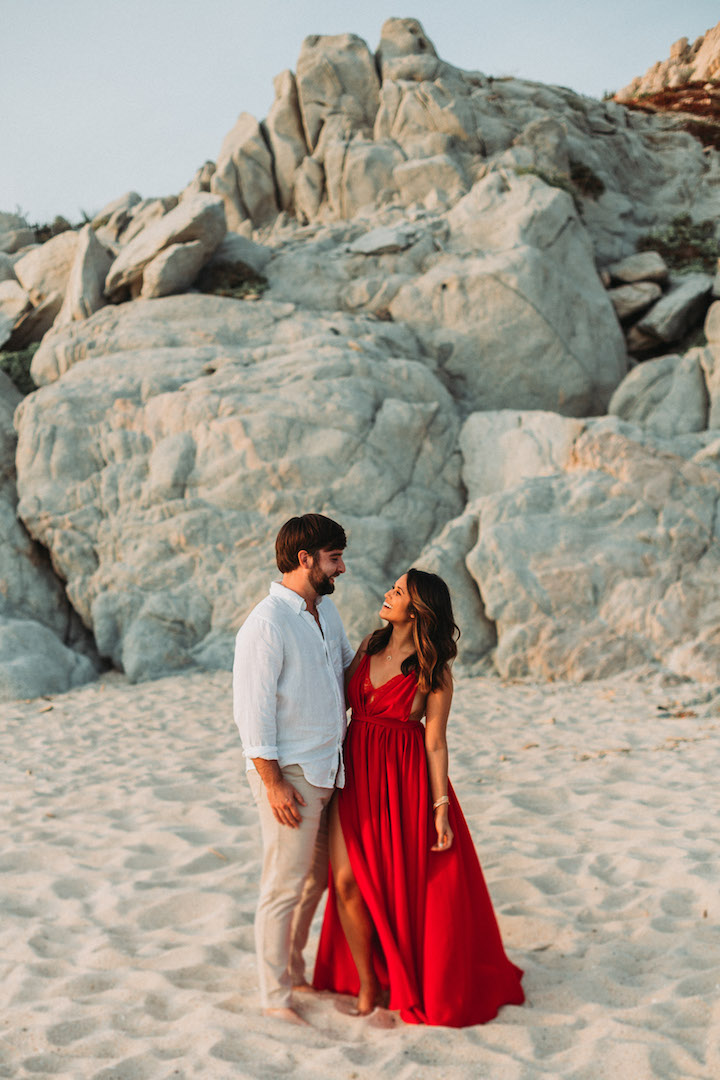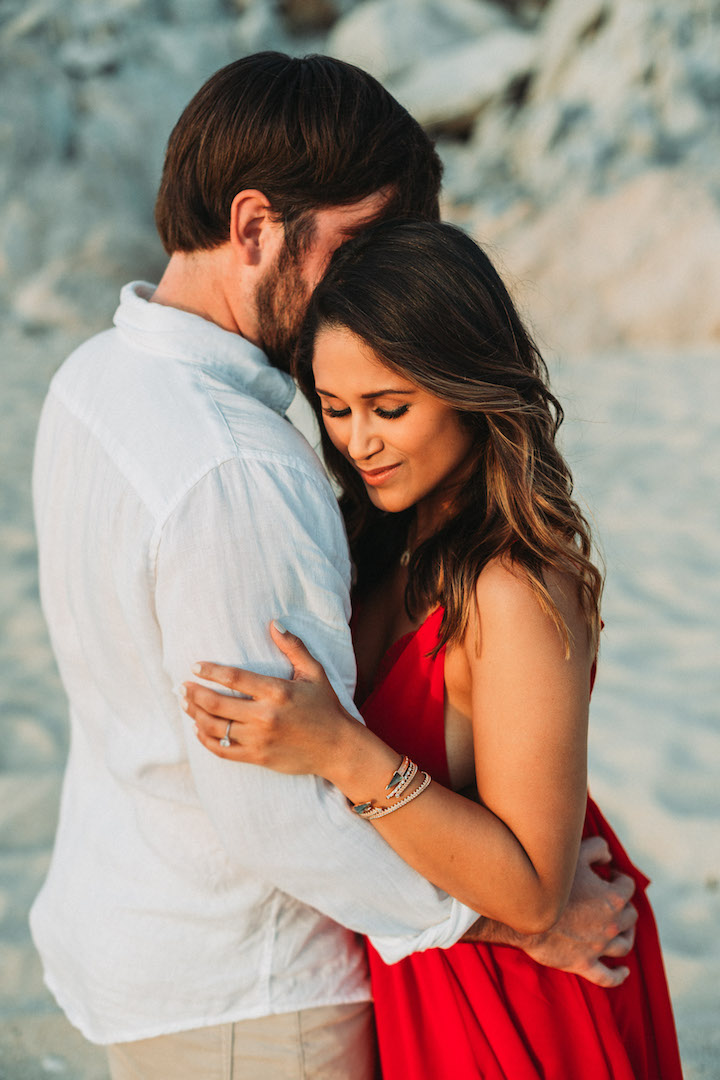 2. Secure your venue
First, make a venue check list and then choose a few dates that work for you, your fiancé and your family. Then submit those dates to all of the venues you're interested in to compare all of their rates, availability and resources. When I was researching venues and resorts, these are three main qualities I wanted my venue to possess:
The venue/resort needed to have an absolutely spectacular view from both the guest rooms as well as the spot where the ceremony would take place. I really wanted our guests to get the full experience and I think a breath-taking view plays a huge role in one's overall experience. I researched views for weeks before finally deciding on The Cape Hotel in Cabo, which by the way has the most fantastic view from every room. All rooms have oceanfront views!
While views are super important, they can also be super expensive too. So I needed a moderately priced venue that would work within my budget.
Last but not least, I wanted the resort to feel fun and lively while still exclusive. I want my guests to feel to like they're always having fun, but I also want them to have their space and privacy as well as top notch service. I feel like The Cape offers all of those qualities without sacrificing any of the good stuff! On top of all that, their food is sensational! Our menu tasting was out of this world delicious!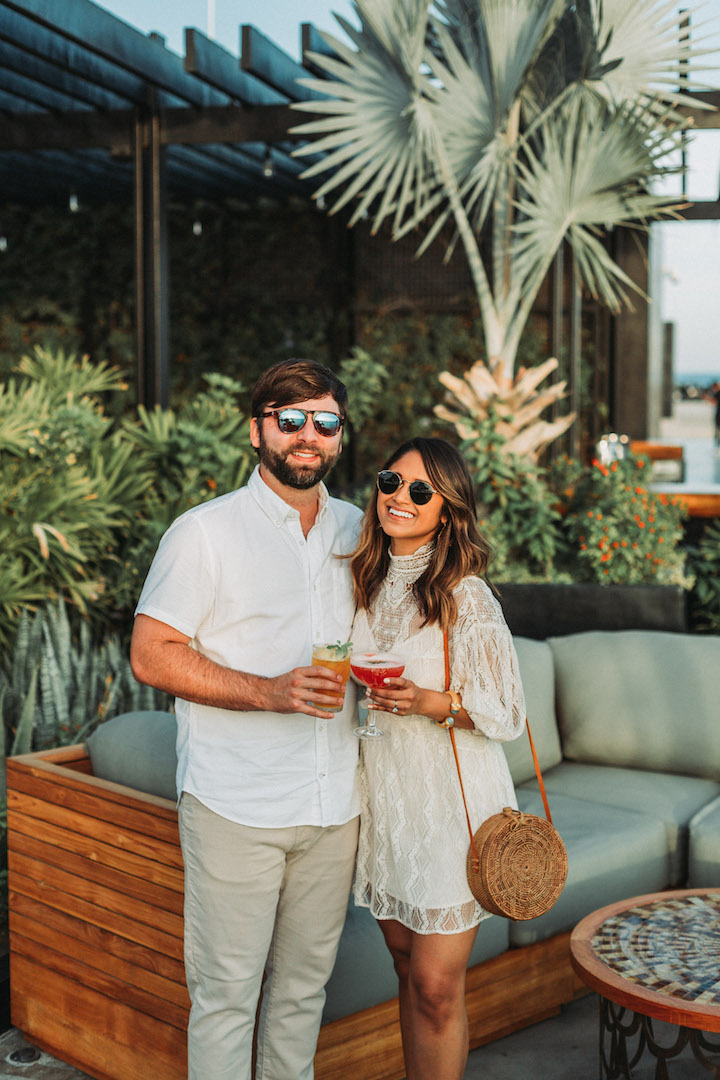 | Shop Our Looks |

Jenn's Outfit: Bittersweet Dolman Mini Dress (also available here)— wearing sz 0 | Nude Ankle Strap Heels | Round Bag | Jewelry c/o Julie Vos
Blake's Outfit: Twill Pants & Short-Sleeve Button Up Shirt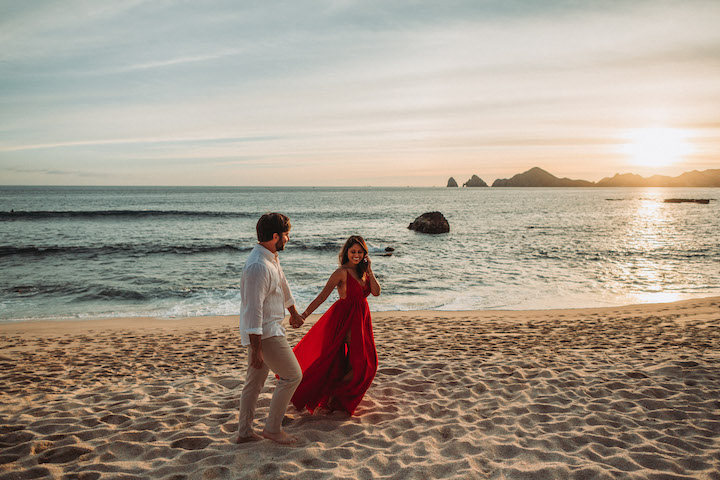 3. Hire a planner & book your photographer!
Let's be real here…no matter how travel savvy and creative you think you are, destination weddings are a whole new ball game and I highly recommend you leave it to the pros. Trust me, you'll thank yourself later! We chose Amy Abbott Events because her team had phenomenal reviews and was willing to work within my budget.
As for destination photographers, I feel like they book up their schedules pretty quickly during peek season so once you decide you who you want to go with, consult your wedding date with them immediately. I'm bringing my own photographer from home (Lainey Reed Photography) and I also hired local Cabo photographers, Ana & Jerome who shot the photos for this post.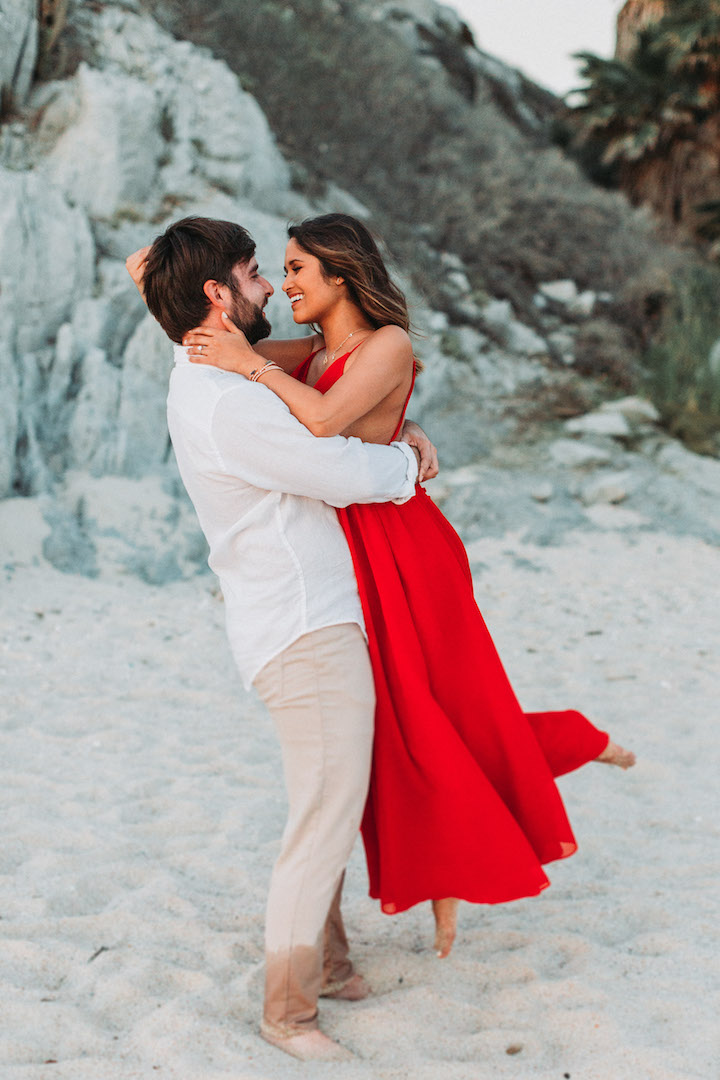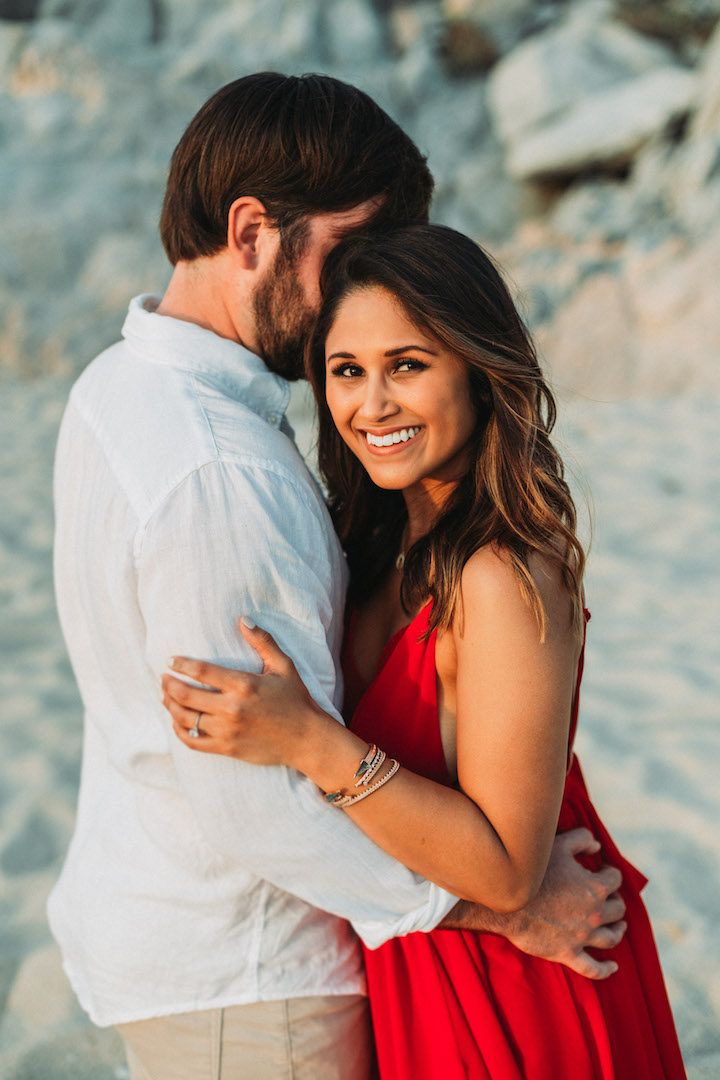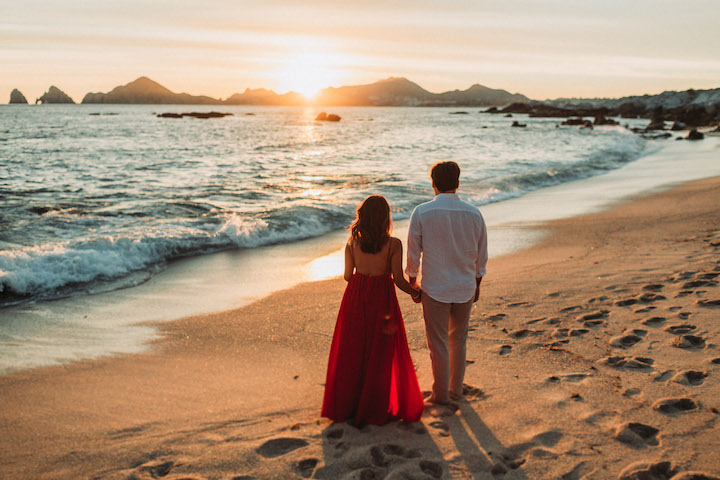 4. Inform Your Guests
Give your guests at least eight months notice so they can start planning and preparing. Also, provide with them all of the travel details from passports and flight suggestions all the way to transportation to and from the airport and the resort and festivity locations. I also provided my guests with a packing list. I did this through our wedding website, which you can create on Minted.com. See more information on save the dates here—> Custom Save The Date Cards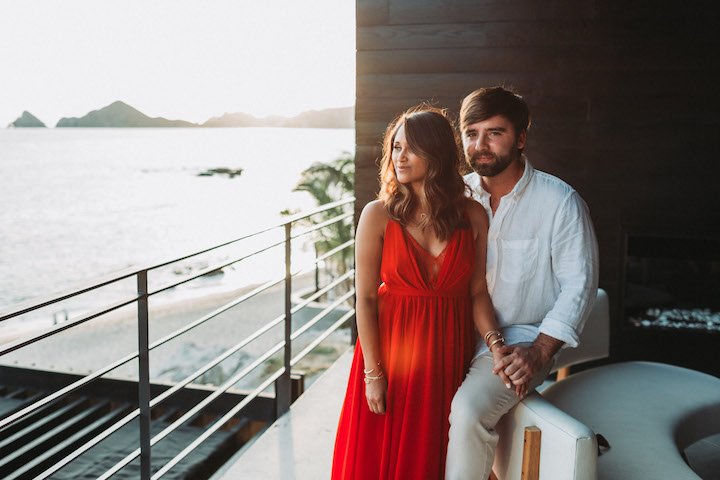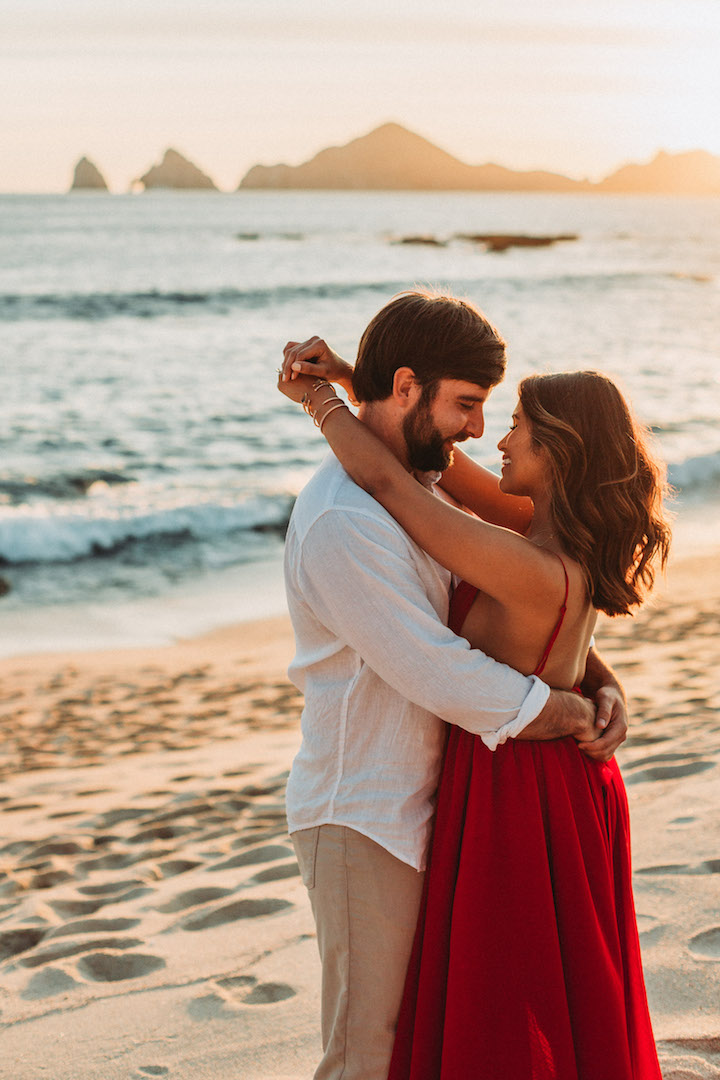 5. Overestimate Your Budget
Trust me when I say that things will definitely "come up!" Things that never even crossed your mind, but are non-negoaiteable. Just be prepared because when you aren't able to physically be there for all of the details, you have less control over everything, which ends up costing you more.
| Shop Our Looks |

Jenn's Outfit: Red Maxi Dress — wearing size S (similar here & here) | Nude Ankle Strap Heels | Crescent Necklace
Blake's Outfit: Twill Pants & White Linen Shirt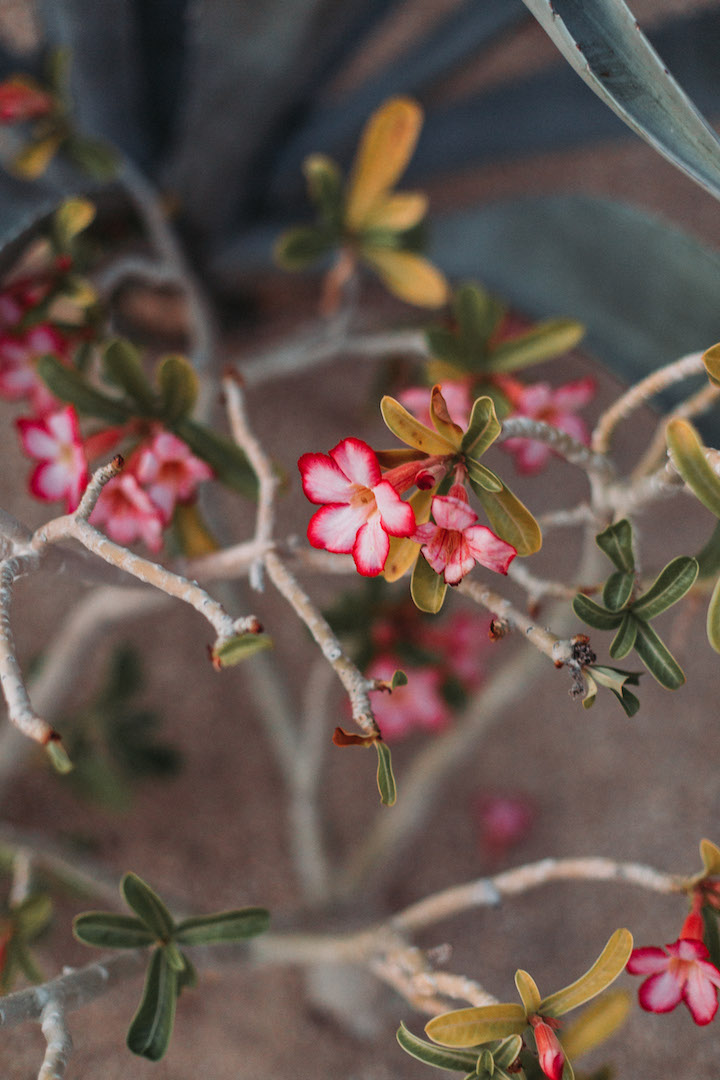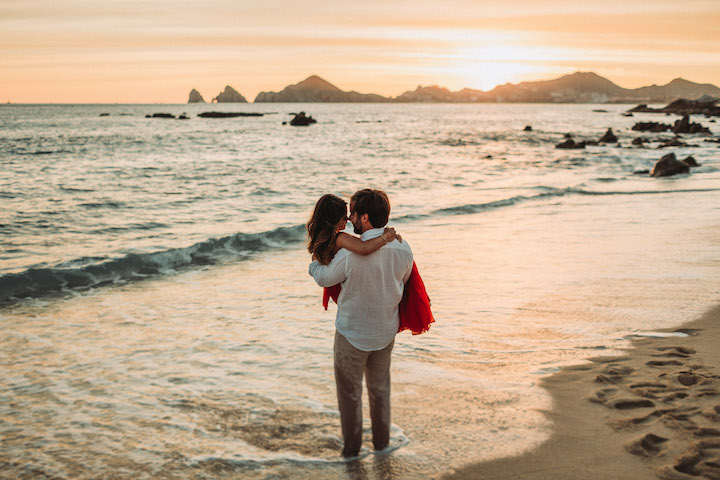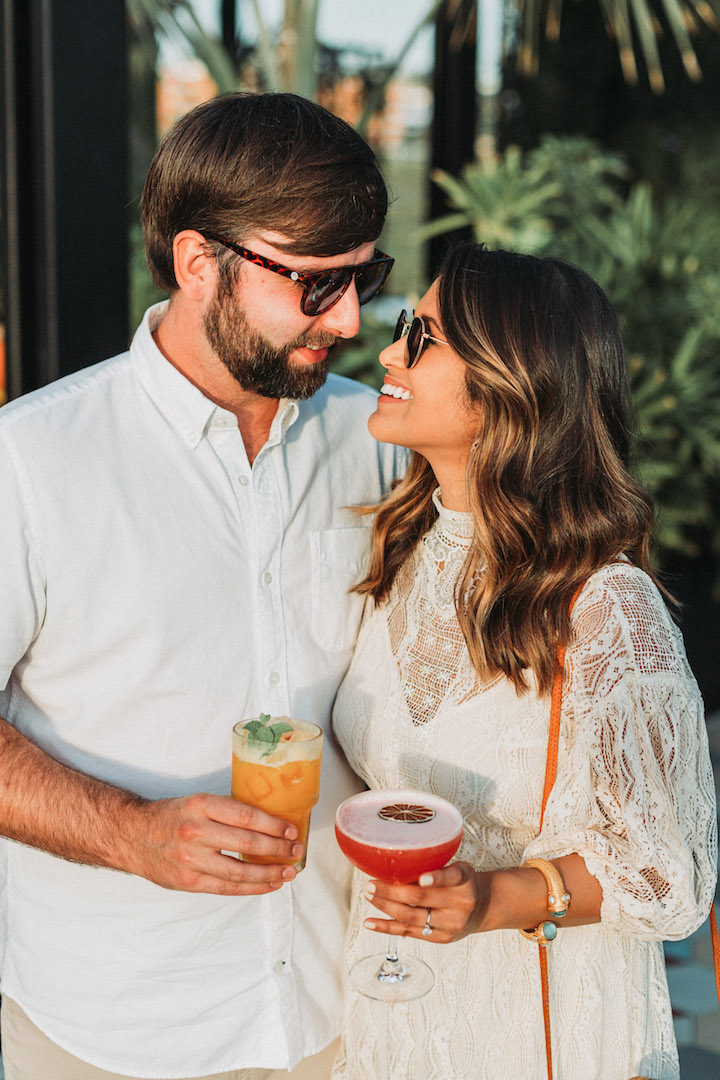 Photos by: Ana & Jerome
SaveSave
SaveSave