Happy Wedding Wednesday everyone, I can't believe we are only two weeks shy of getting married in New Orleans.  Our garden glam design plan and all of the little details are coming together beautifully thanks to my amazing planner, Elyse Jennings. I wish I could share more of the design details with you, but since I don't want to ruin the surprise, I thought I would share my wedding gown shopping tips with you instead. I had my final wedding dress fitting today so I can't think of a more "fitting" time to share my dress shopping experience at Town & Country Bridal with you along with my top 3 tips for picking out the perfect wedding gown.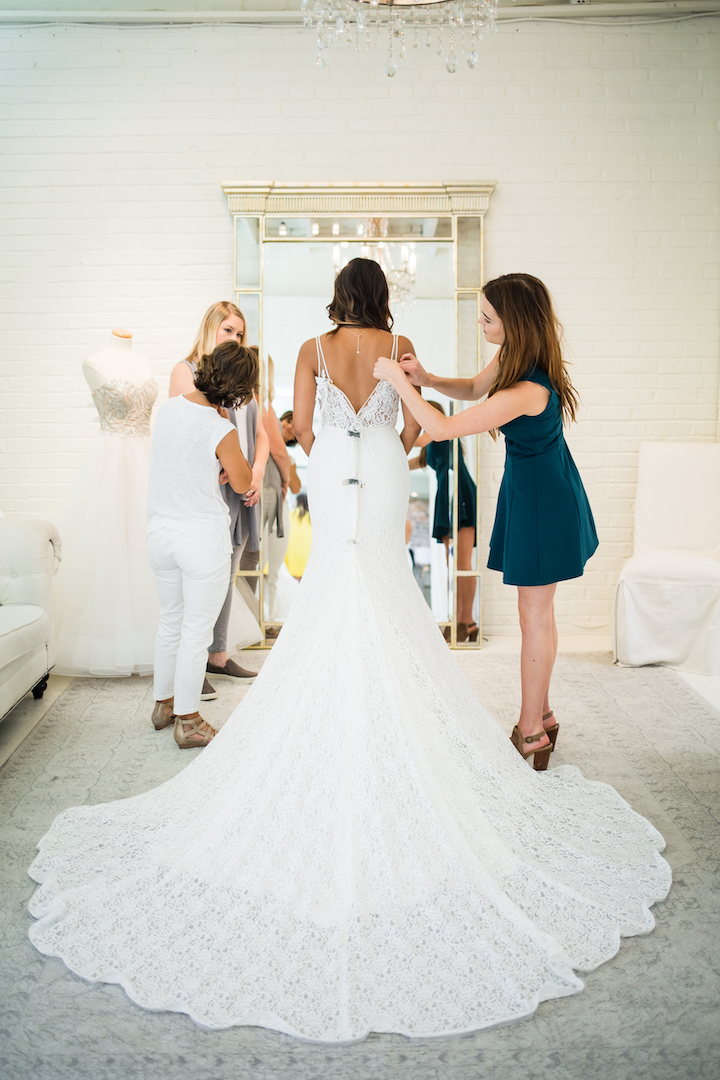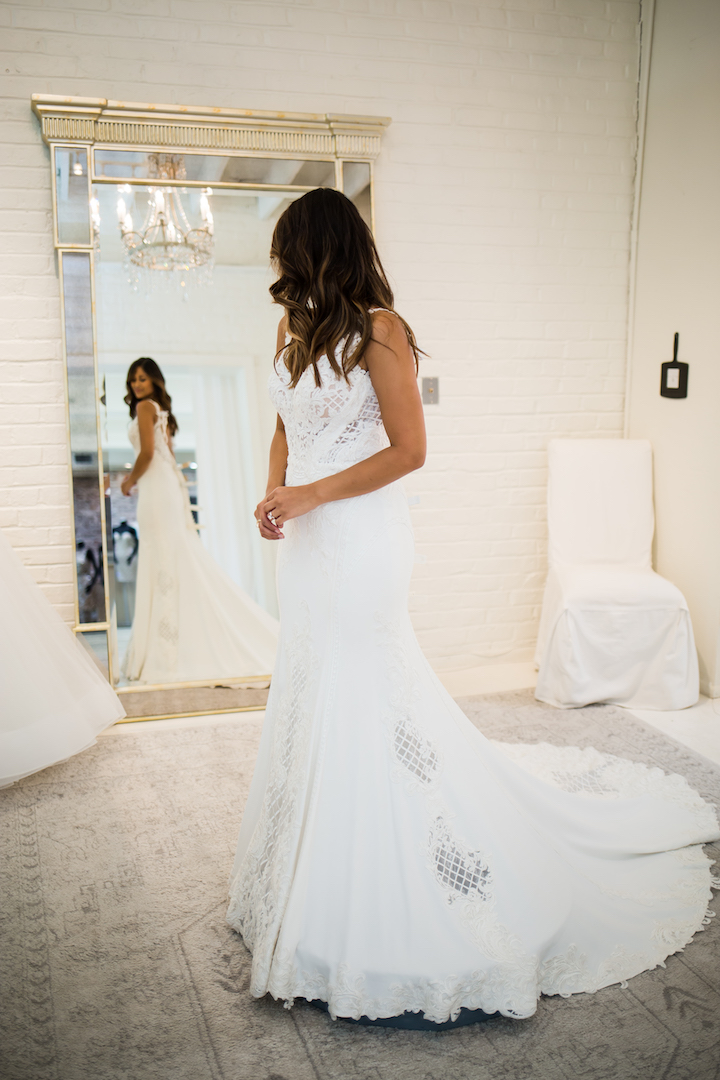 Don't go in blind! To ensure a better shopping experience, have somewhat of a plan. Scroll through all of your favorite wedding Instagram accounts and Pinterest to put together photos of styles and designers you can see yourself wearing. BUT, don't be afraid to try on styles you think you won't like in addition to your mood board. I think you might be surprised at how different wedding dresses look once you put them on your own body. I was shocked at what I ended up liking on myself, but I'm glad that I didn't go in blind either. I gave the ladies at Town & Country Bridal a list of styles I was interested in along with some photos for reference and of course my budget. Knowing they were experts when it comes to gowns, I asked them to also pull me a couple of dresses they thought would look good on my body type. They did a fantastic job and I ended up choosing one style that I specifically had in mind for Cabo and then one that they suggested for me.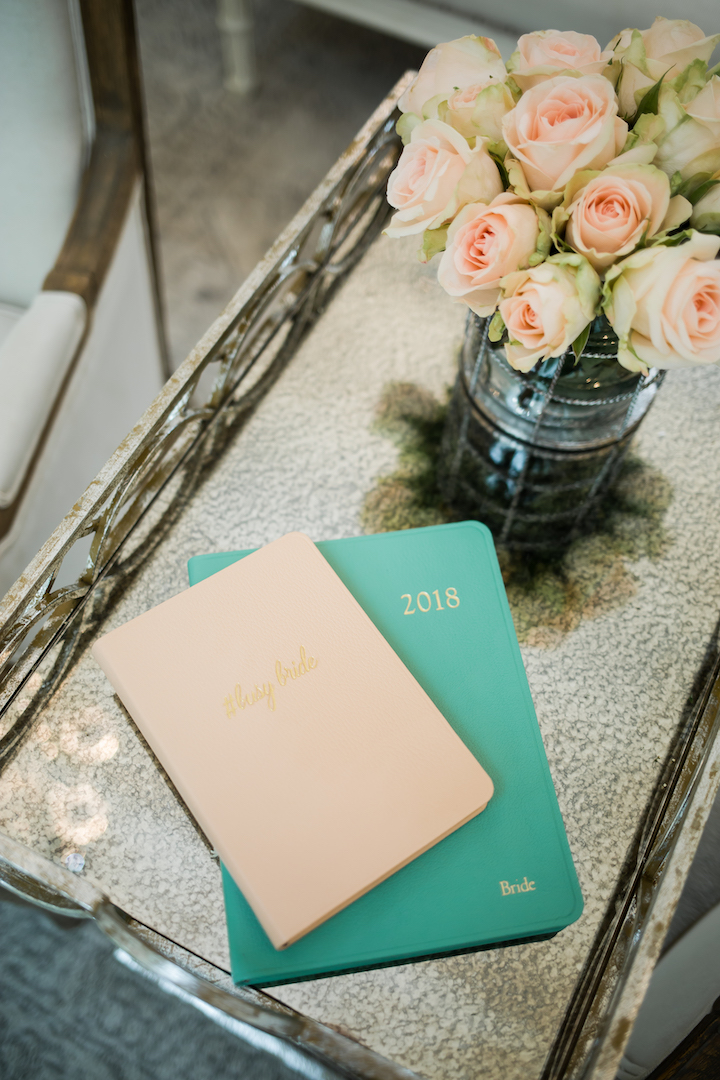 2. Be physically prepared! This might go without saying, but look nice for your appointment. Wear a little bit of extra makeup and maybe even curl your hair. It's hard to imagine yourself in a wedding dress on your wedding day without any makeup on. Also, bring heels and the appropriate undergarments like seamless underwear, sticky boobs or a strapless bra. Lastly, it doesn't hurt to hit the gym a few times before your appointment to help guarantee a little extra confidence! Don't be nervous though! The ladies at Town & Country Bridal were full of genuinely uplifting compliments.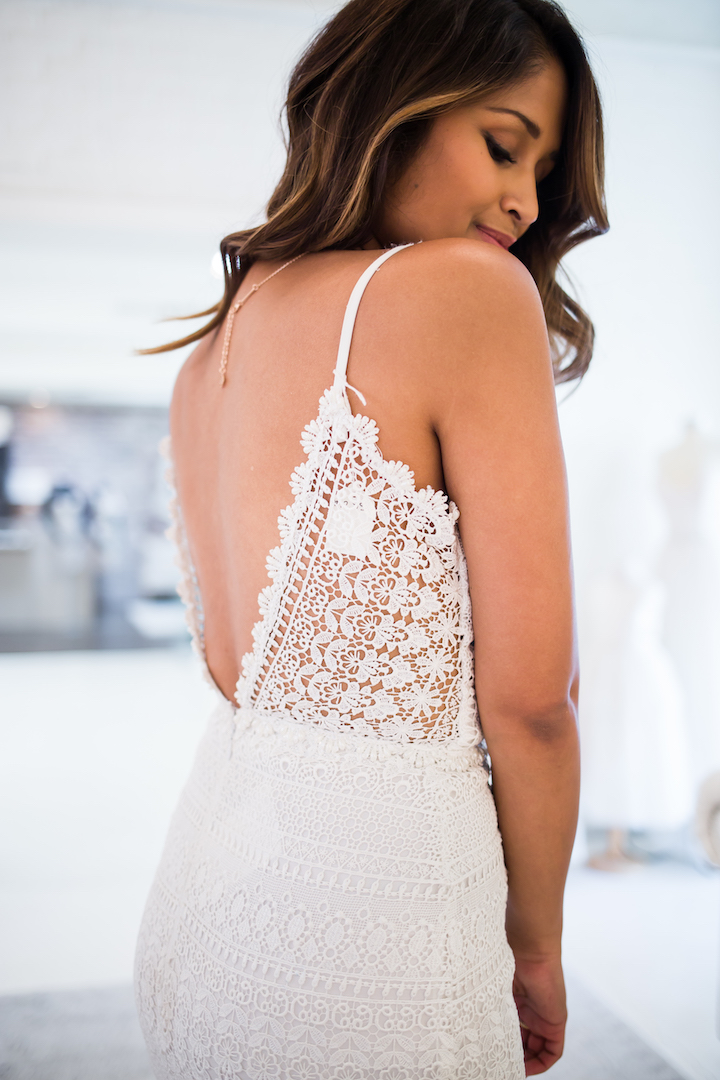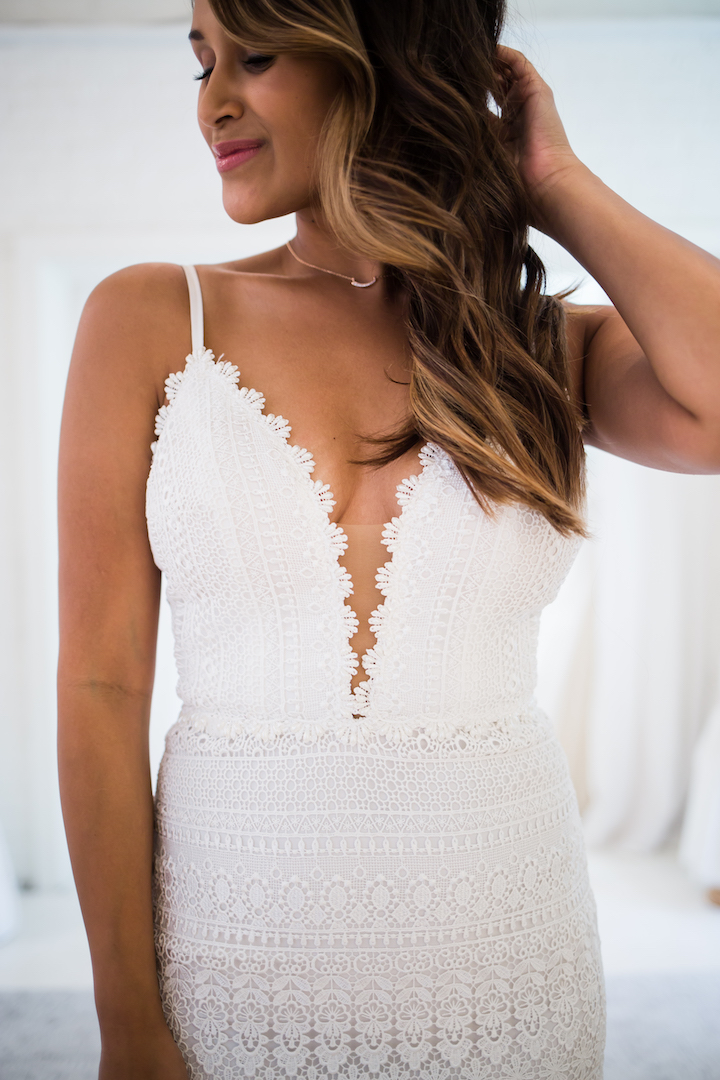 Bonus Tip: I know this may sound a little over the top, but if you know you're getting engaged soon, I don't think it hurts to start looking at dresses early. Just maybe don't tell your future fiancé about it to avoid them freaking out. LOL This way you'll be prepared in knowing what you like and how much your dress will cost. This is especially important if you want a short engagement because as I mentioned before, most dresses take up to six months so you don't have much time play around if you have a short engagement.
SaveSaveSaveSave
SaveSave
SaveSave
SaveSave
SaveSave
SaveSave