Happy Sunday everyone! I hope you all had a great weekend! I just wanted to share a little post wedding project that I've been working on with you. As most of you know, I incorporated some unique ideas into our wedding guest books so that our guests could really get creative and have fun with it! We wanted more than just signatures, we wanted memories! We wanted a book filled with our friends' beautiful faces having fun at our wedding and custom little notes from each person. So we teamed up with FUJIFILM to allow our guests to take fun photos of themselves with Instax Mini 70 Instant Cameras at our reception and then tape them into out guest book and fill up an entire page with memories.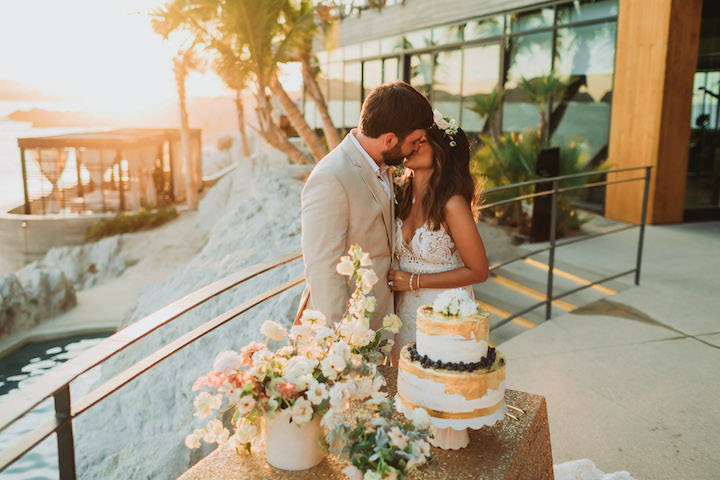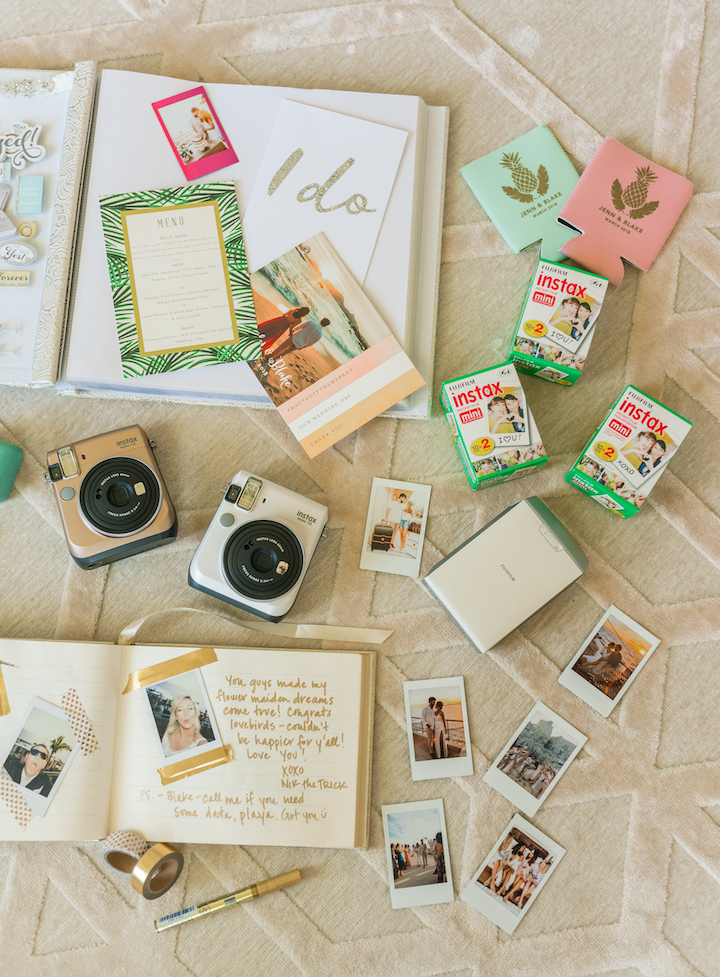 The Instax Mini 70 Instant Cameras are also fun to bring along the honeymoon to document your trip together! I also highly recommend them for bachelorette parties. I love being able to capture memories together that you can keep forever.
| Shop Our Cabo Wedding Guest Book |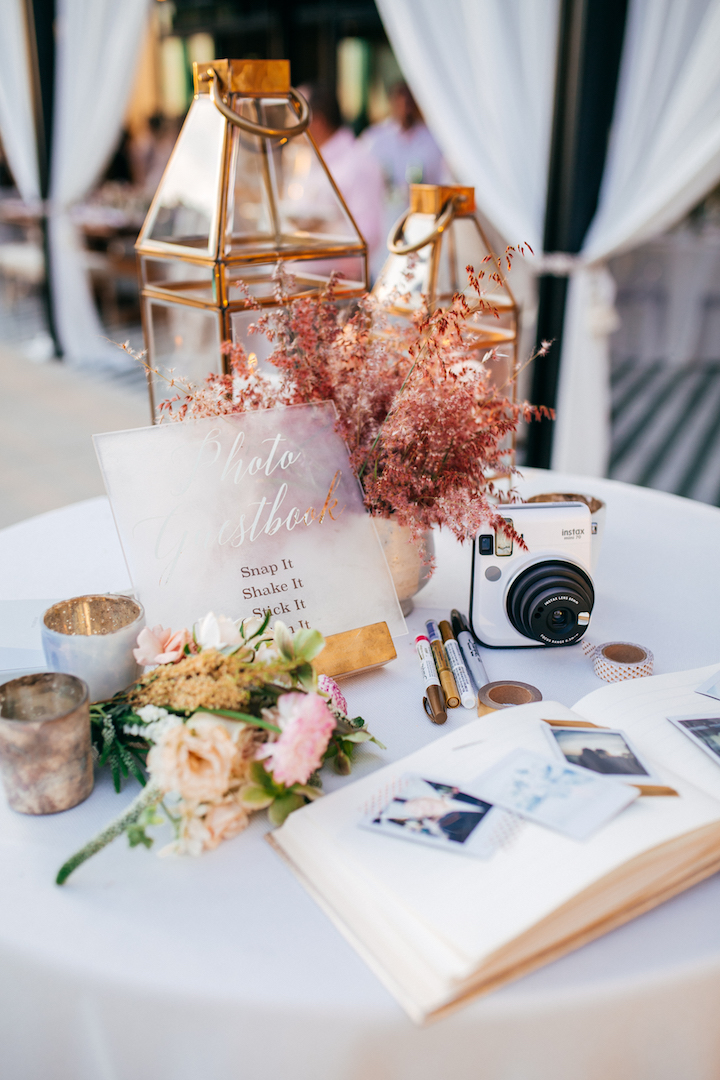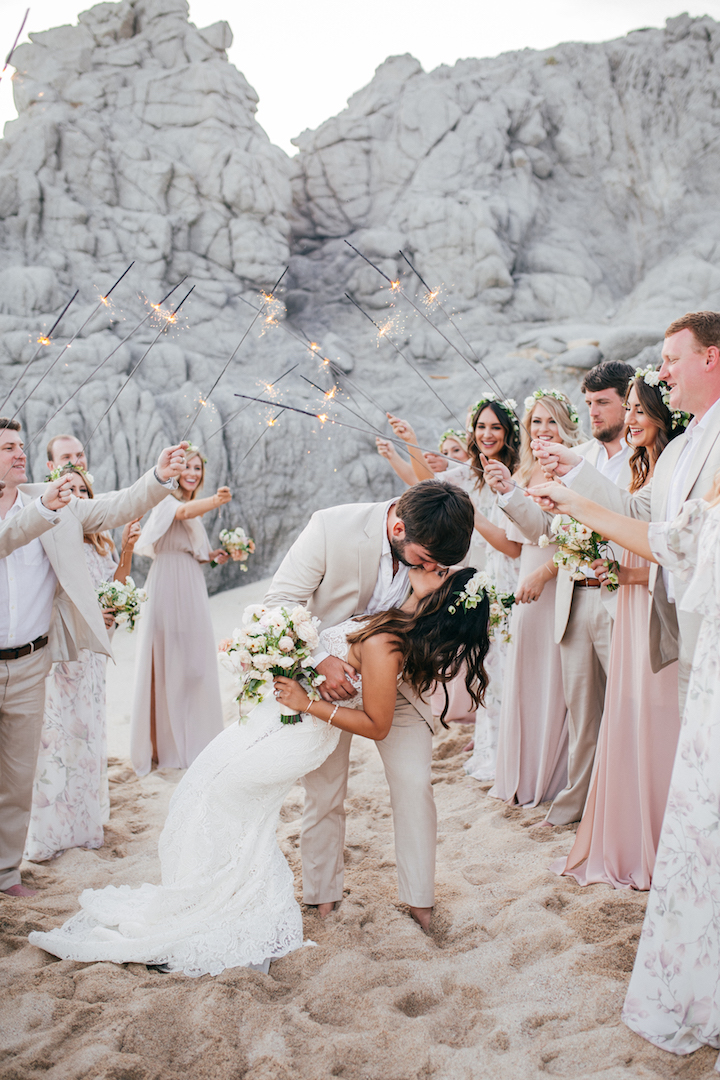 This was probably one of my favorite moments from our wedding day in Cabo.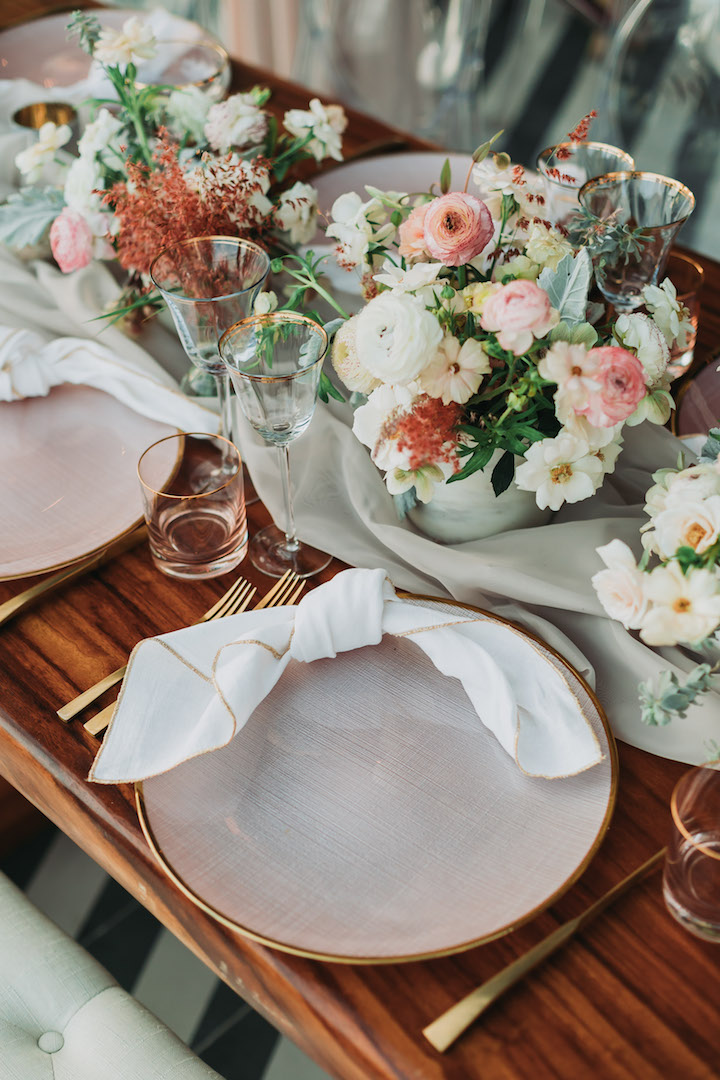 We even provided our guests with Instax SHARE SP-2 Smartphone Printers to print photos from their iPhones to take some of their Cabo memories home with them. The Instax printers also came in handy as I was putting together my wedding scrapbook. It's the perfect way to preserve your photos from your iPhone that rarely ever turn into hard copies that you keep forever.
They also serve as cute little personalized thank you cards to your friends. Print out a cute photo of the two of you from your wedding using the Instax SHARE SP-2 Smartphone Printer and write a little thank you on the bottom or just include the photo along with your hand written thank you card.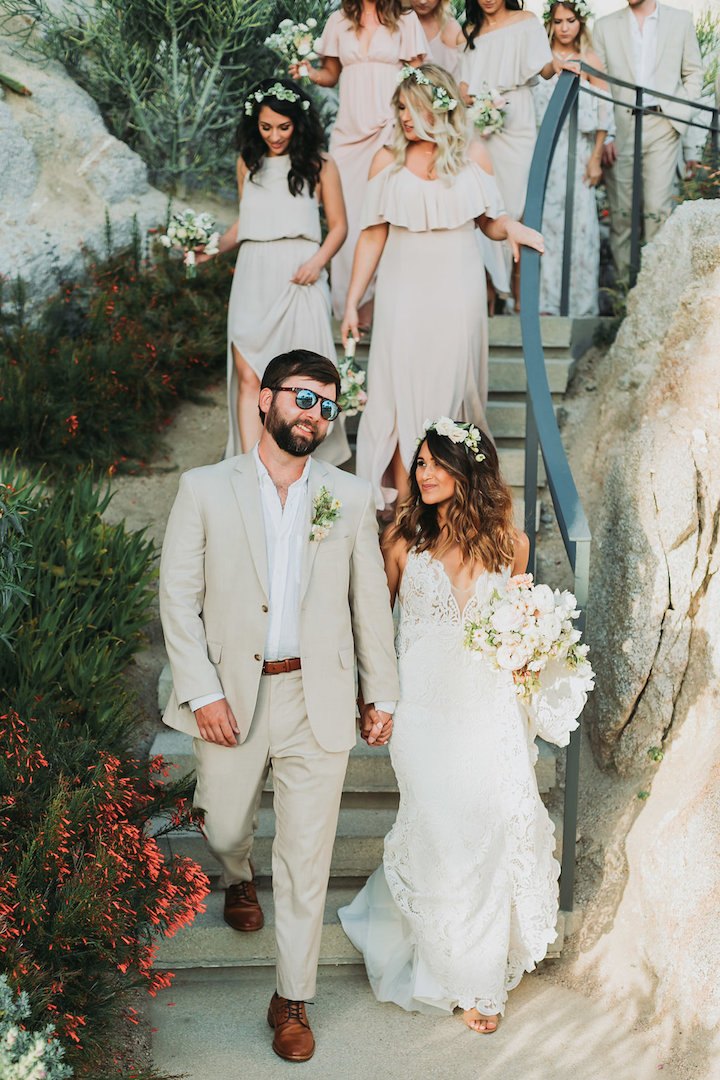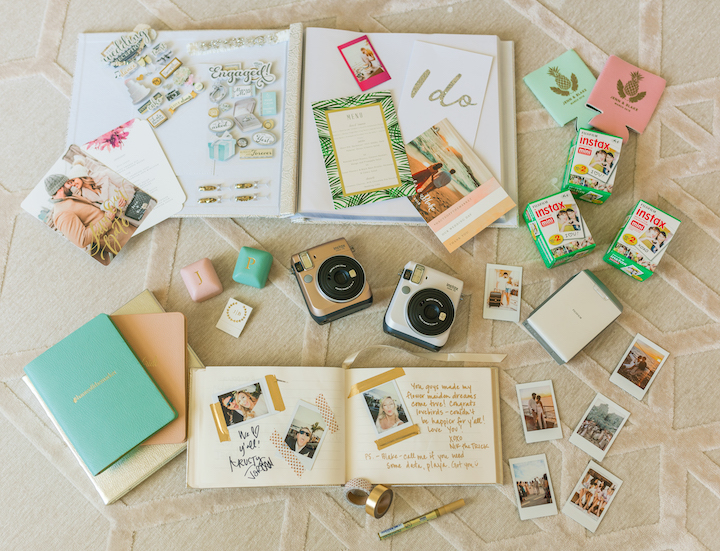 This is the exact guestbook we used from my GiGi New York #hauteoffthemarket Wedding  Collection —>White Gold Guest Book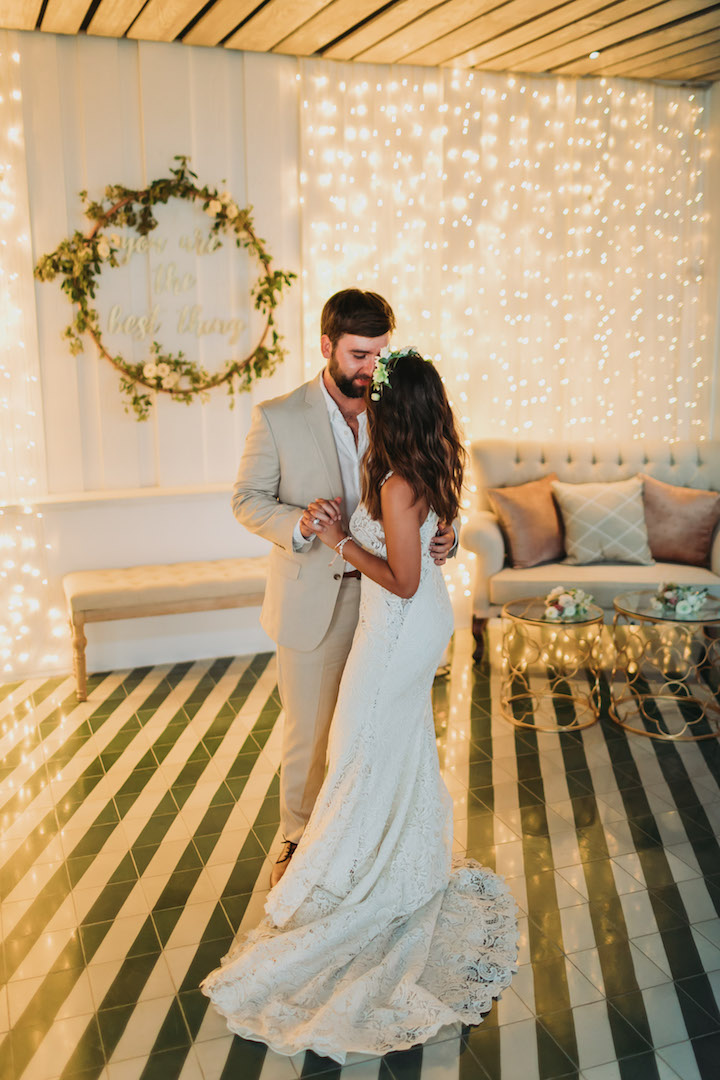 I also loved dancing to our song at the reception with all of these beautiful hanging lights in the background and a sign that said "You are the best thing!"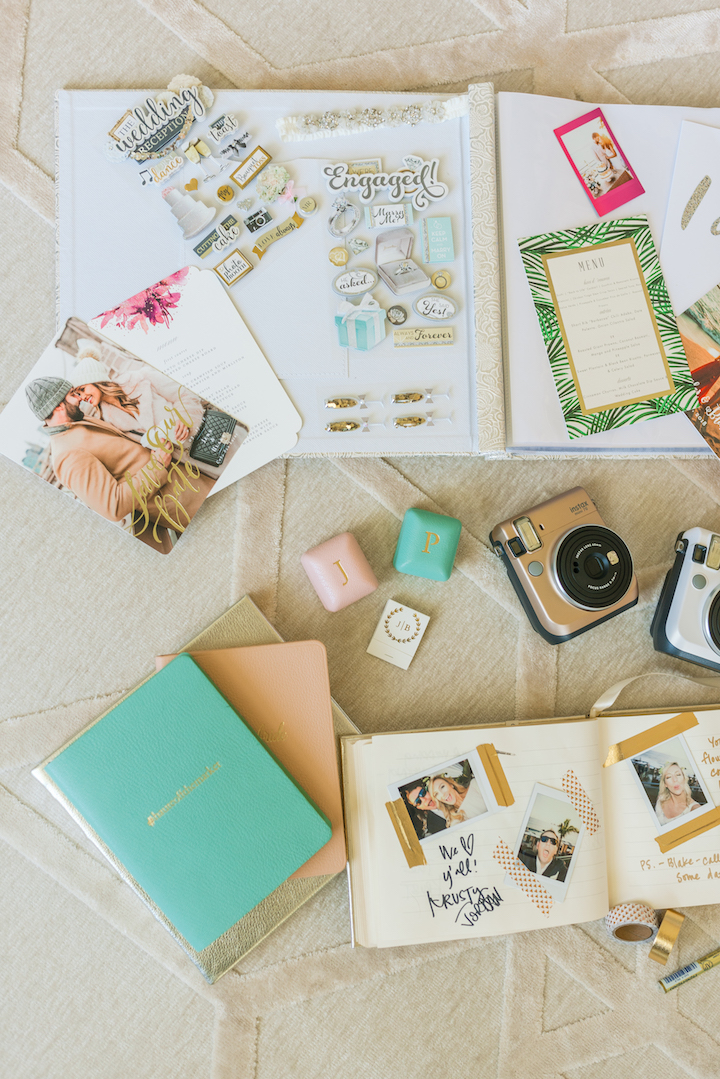 | Shop My GiGi New York Wedding Collection |

See more on our wedding here—> Wedding Wednesday
WEDDING DETAILS:
@townandcountrybridal | Wedding Dress by Lazaro
@lovehairbycg | hairstylist
@TheCapeHotel | Venue
Lainey Reed Photography | Photographer
Ana & Jerome | Photographers
Amy Abbott Events | Wedding Event Coordinator
SaveSave
SaveSave
SaveSave
SaveSave
SaveSave
SaveSave
SaveSave