Hey everyone, if you're anything like me, you're still wishing you could relive your wedding festivities or go back to planning them. I secretly love the stress of planning events so I guess you could say I have the post wedding blues now that I don't have anything to plan. However, I've found that one way to help get rid of my post wedding blues is by putting all of my wedding gifts to use like these gorgeous Michael Aram pieces. I especially love my gold and silver flatware because they help to tie in all of my different dinnerware pieces and decor. Plus they pair beautifully with my fine china. While I also love using my casual everyday pieces, I love setting the table with some fancy and intricate Michael Aram serveware and dishes like this Palm Gold Bread Plate.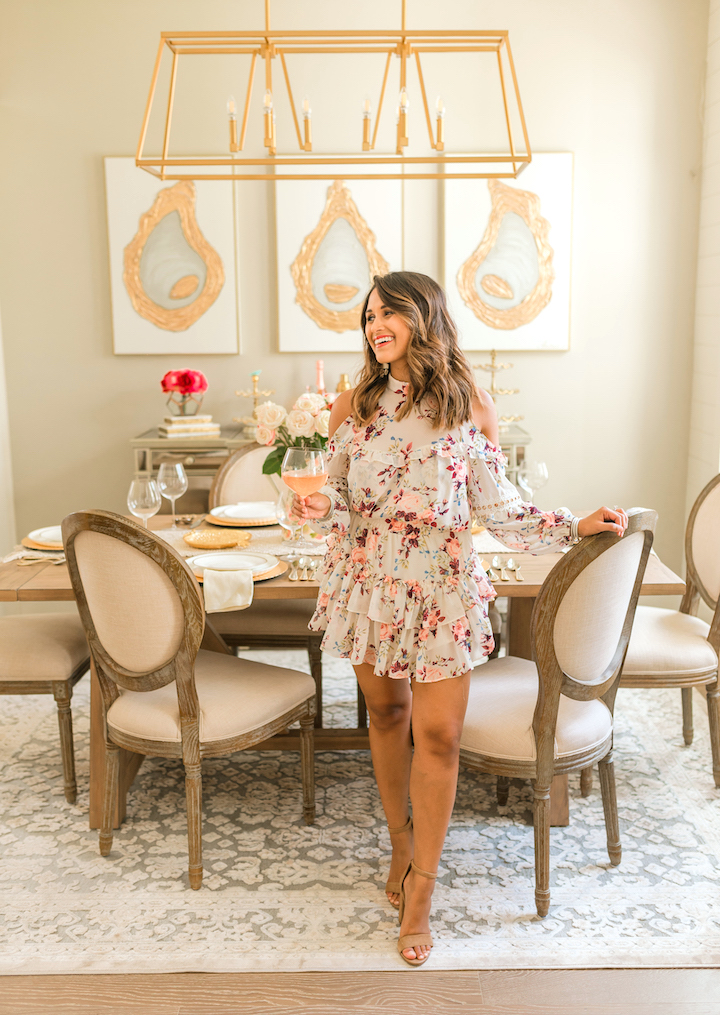 My friends and I have recently decided to start a monthly supper club and I can't wait to put all of these gorgeous pieces to use! Each month a different couple will host everyone at their house for dinner while another couple will be in charge of all the wine. Have you and your friends tried coordinating a supper club? If so, do you have any suggestions on how it works best or and fun traditions we should follow?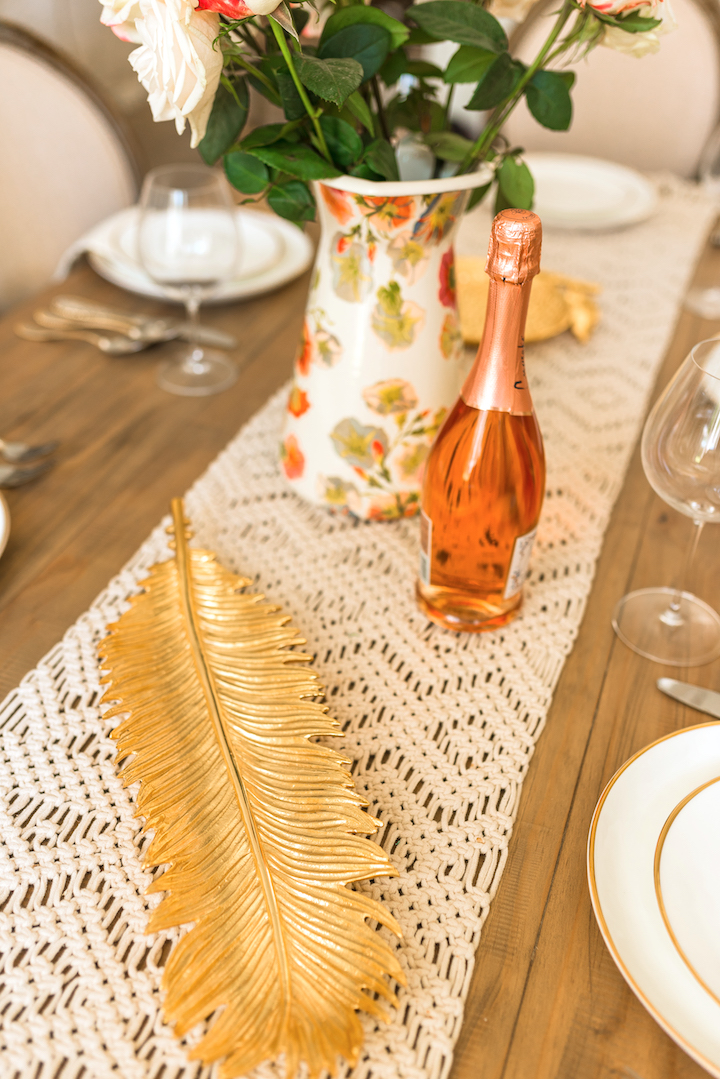 | Shop My Top Picks from Bloomingdale's Wedding Registry |

If you're newly engaged, you're in luck because all the fun has just begun! I know that putting together a wedding registry can be overwhelming, but the Bloomingdales Wedding Registry department is a great place to start because they offer the most beautiful selection of dinnerware and kitchen essentials. I highly recommend registering for some elegant and timeless pieces like these Michael Aram Molten Gold 5-Piece Place Settings. As I mentioned before, they pair beautifully with fine china, but they're also great for everyday use too if you don't want to register for two different sets of flatware.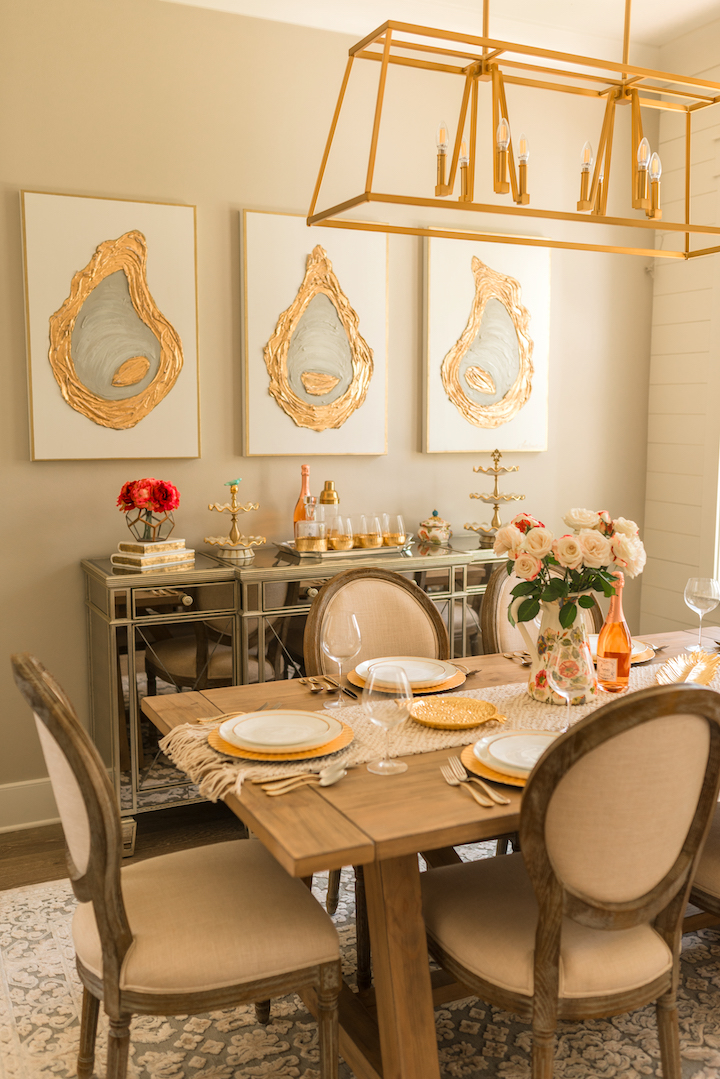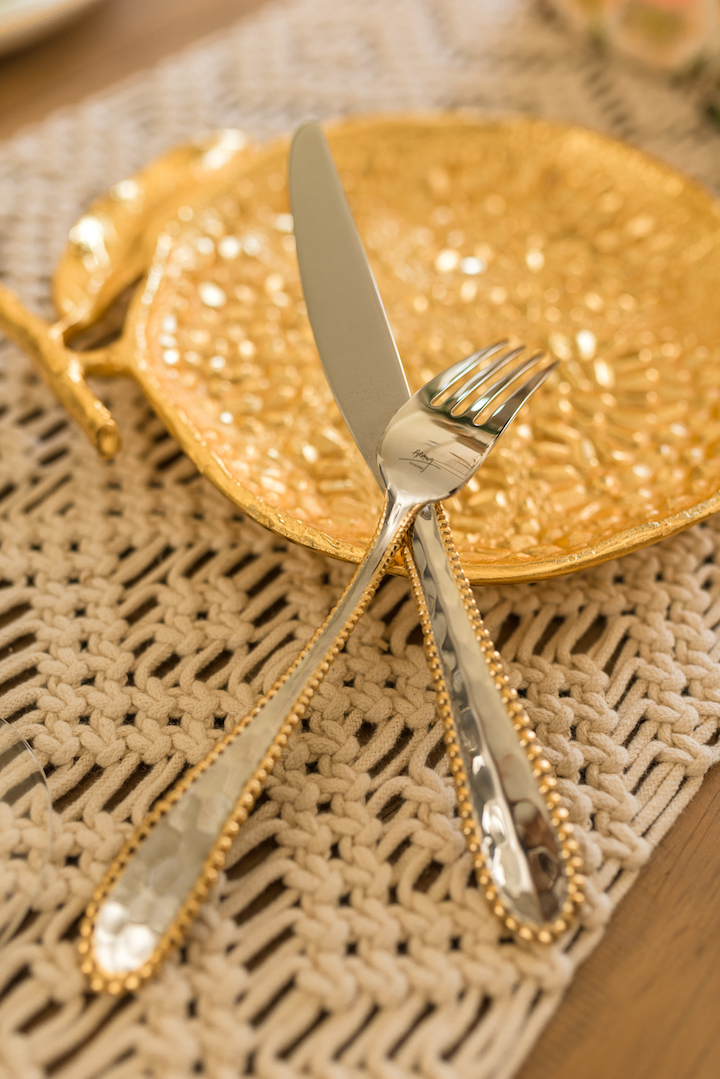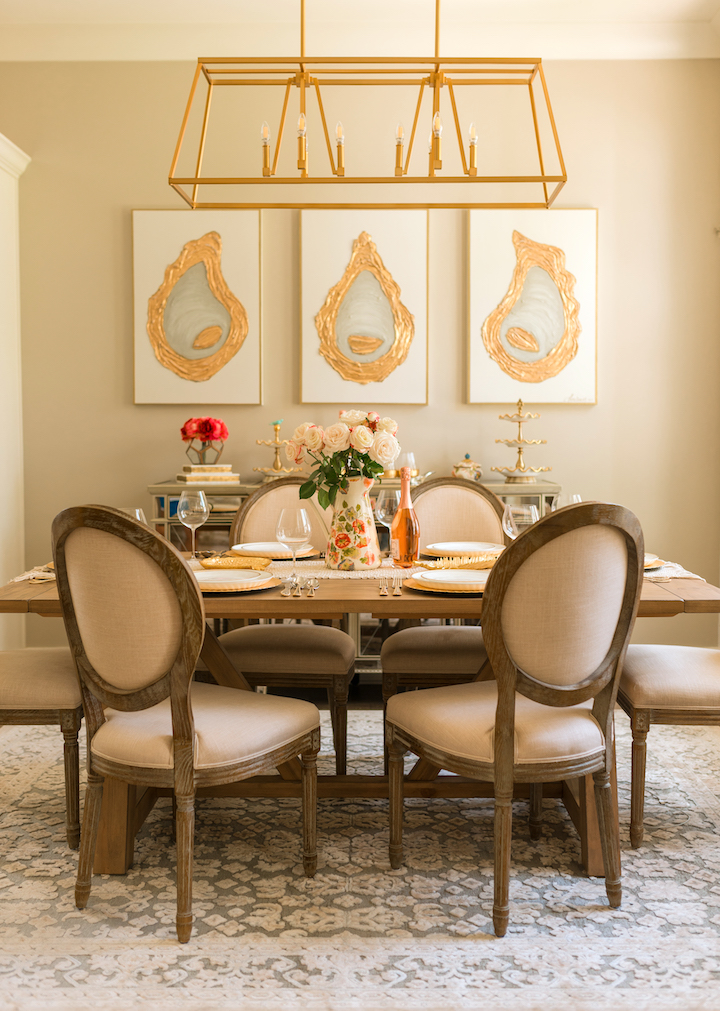 My gold oyster paintings are by local Louisiana artist, Christina Fontenot. 
See more on my home here—> Haute Home Decor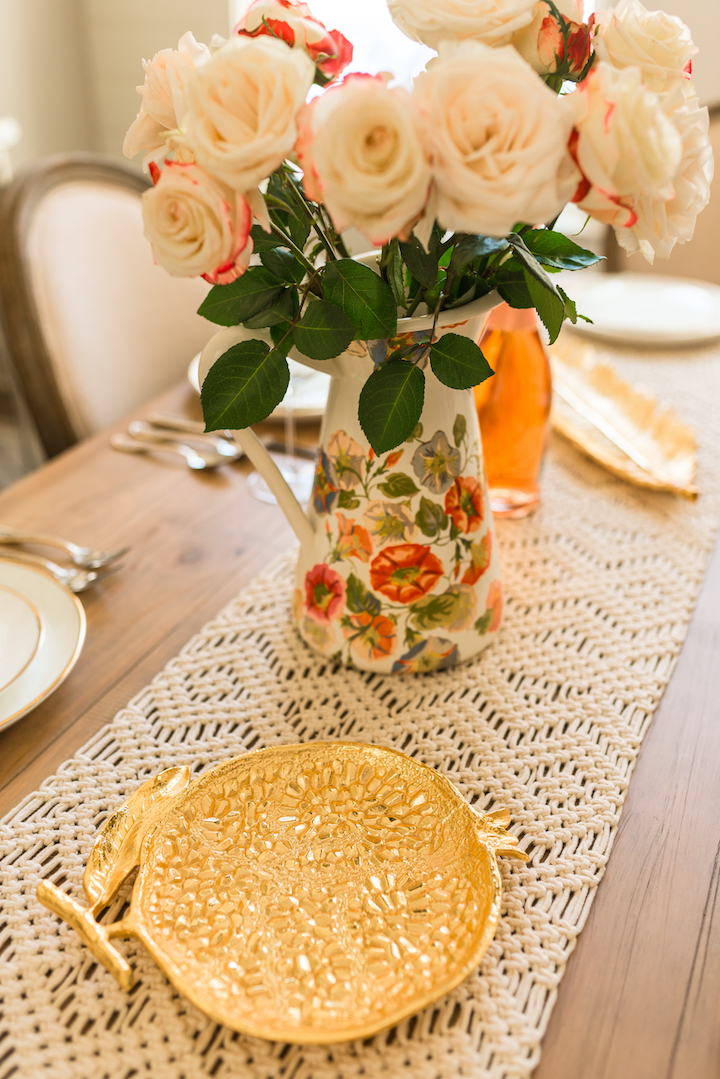 As for my dress, the exact style is no longer available at Bloomingdale's, but this exact print is offered in another adorable dress here—>Aviana Floral Midi Dress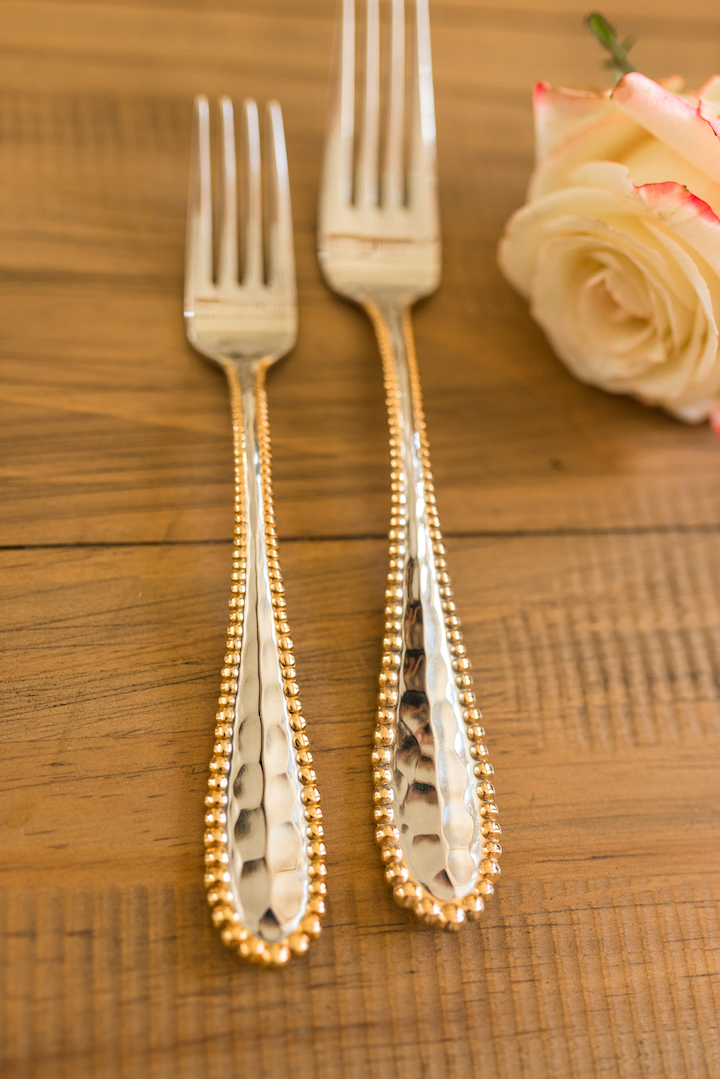 | Shop My Table Setting |

This post is in partnership with Bloomingdales, a brand I love. All opinions and selections here are my own. Thank you for supporting the affiliate posts who make this blog possible.
SaveSave