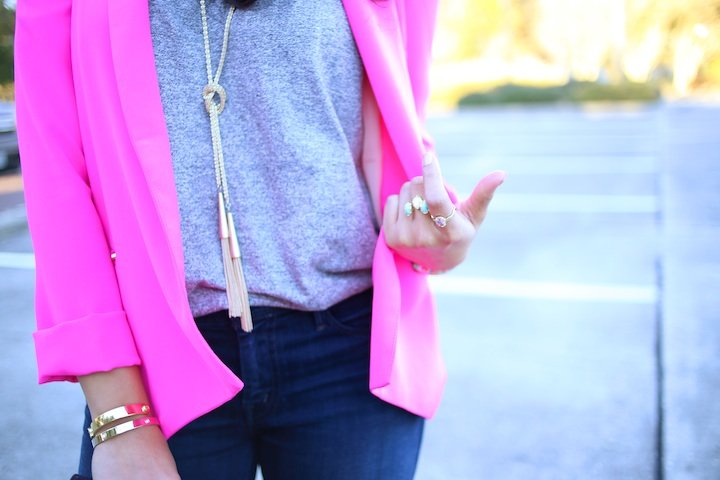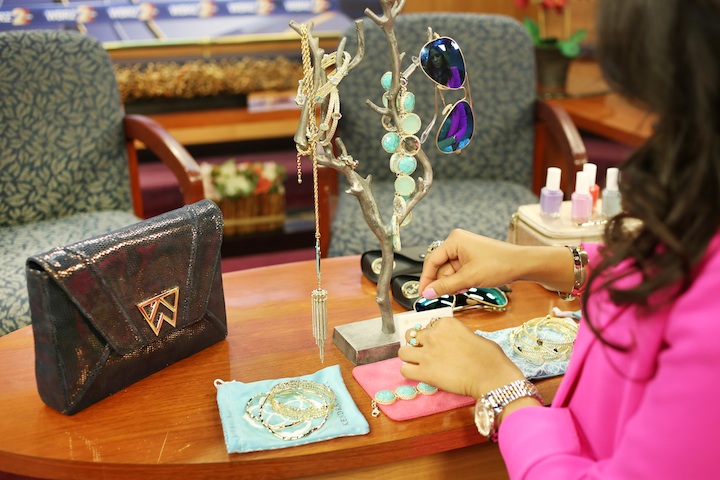 Good Morning readers, in case you missed it, you can watch my live segment on spring colors and trends with WBRZ News 2 here–> A New Color to Make Your Spring Pop or just watch the video below! If you love these pieces, then make sure to check out Kendra Scott's official site at www.kendrascott.com after 5pm CST today to shop their newest collection! Also, see www.kellywynne.com for more beautiful handbags!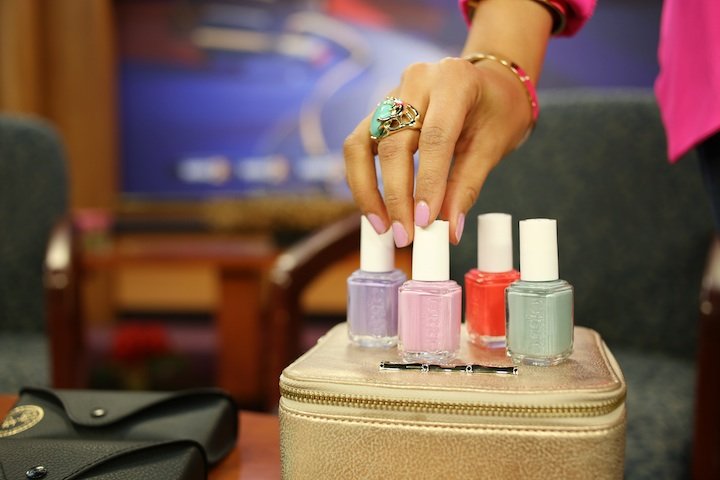 Girl on a budget tip: Nail polish is one of the best ways to update your look and to slowly start incorporating spring colors into your outfits.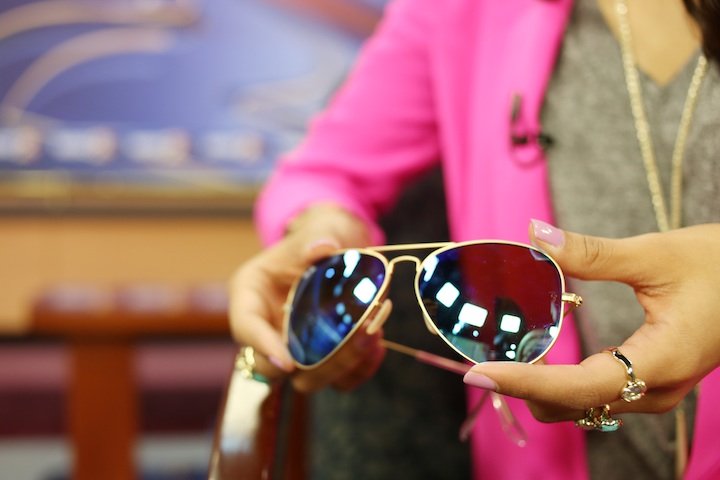 Flash Lens shades are all the rage this season and can add a cool pop of color to any look! The pair shown above is the blue mirror flash lens aviator sunglasses by Ray-ban.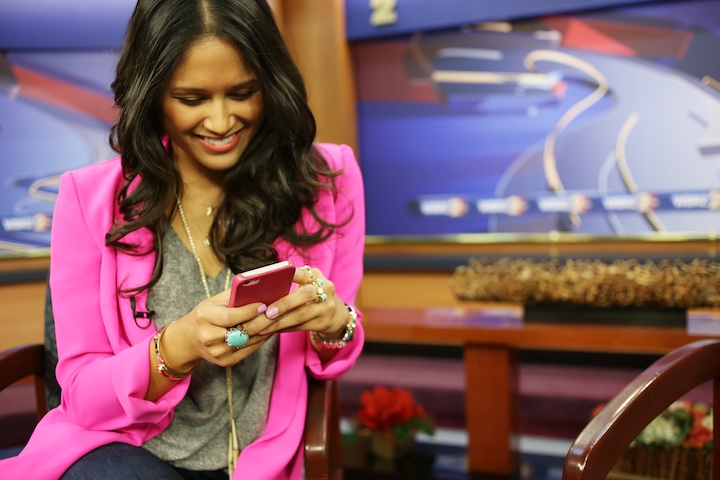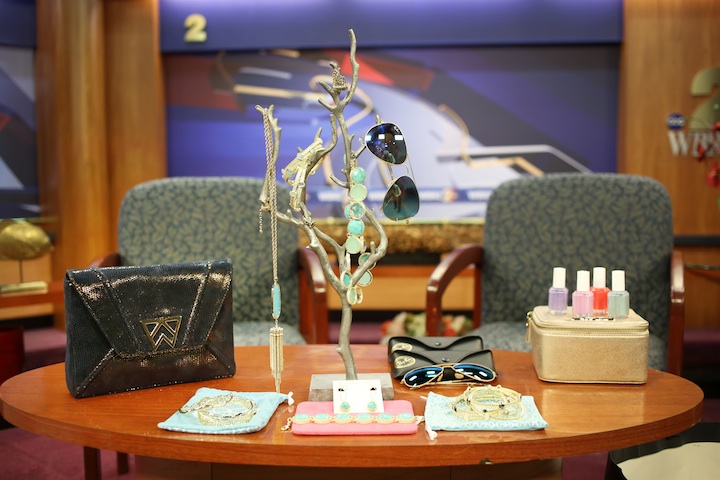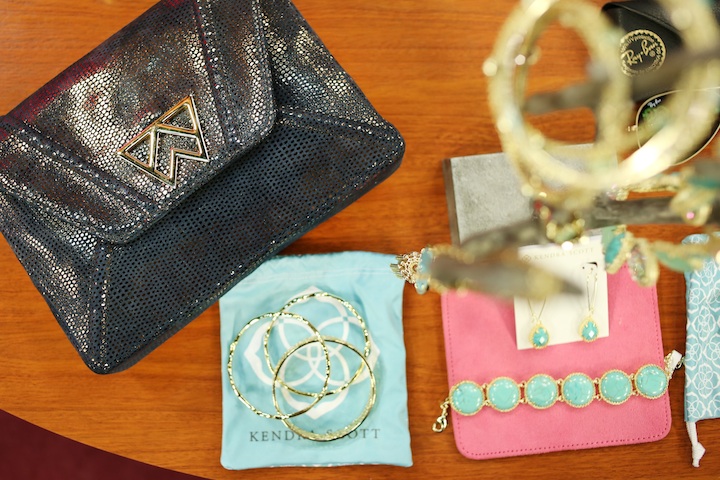 The Cloud 9 Clutch in Midnight Bronze by Kelly Wynne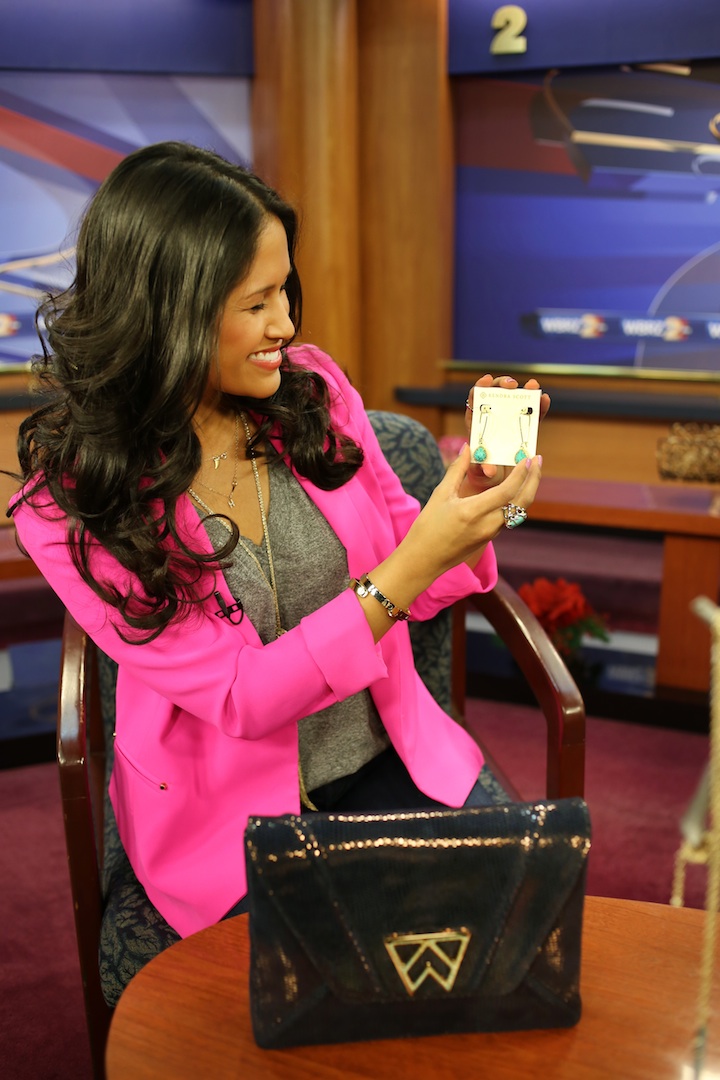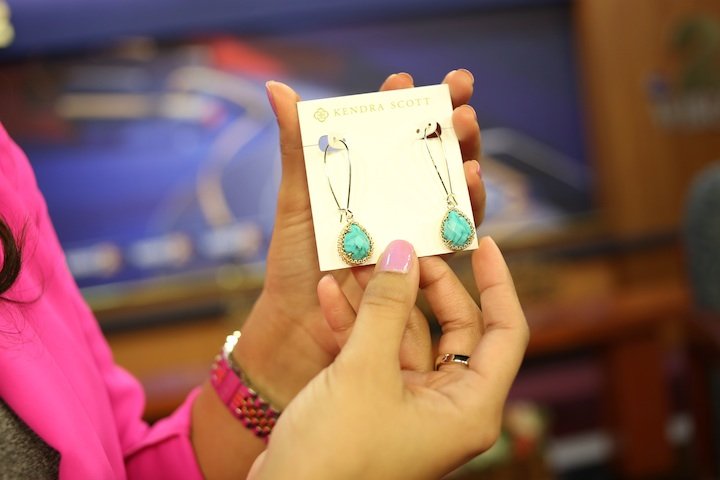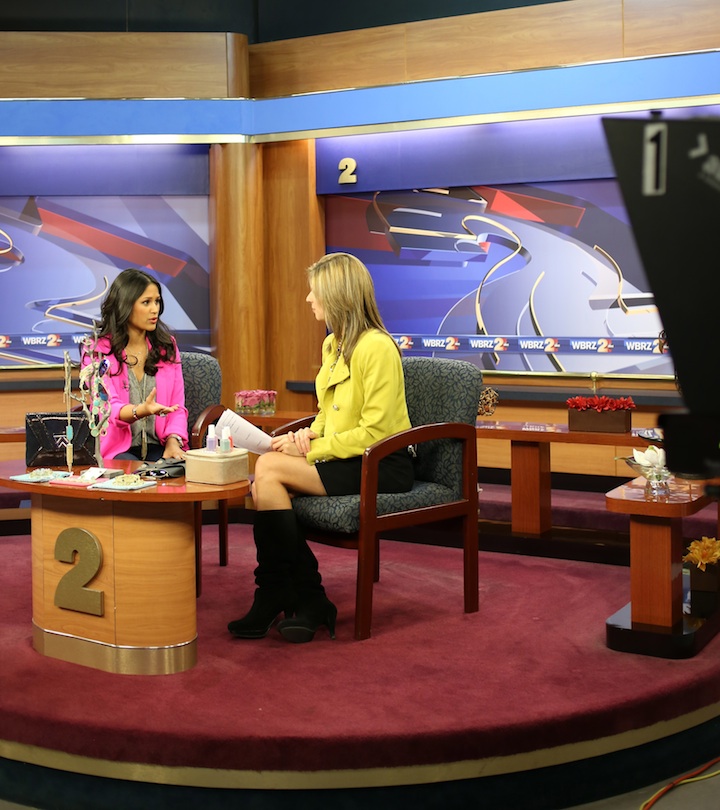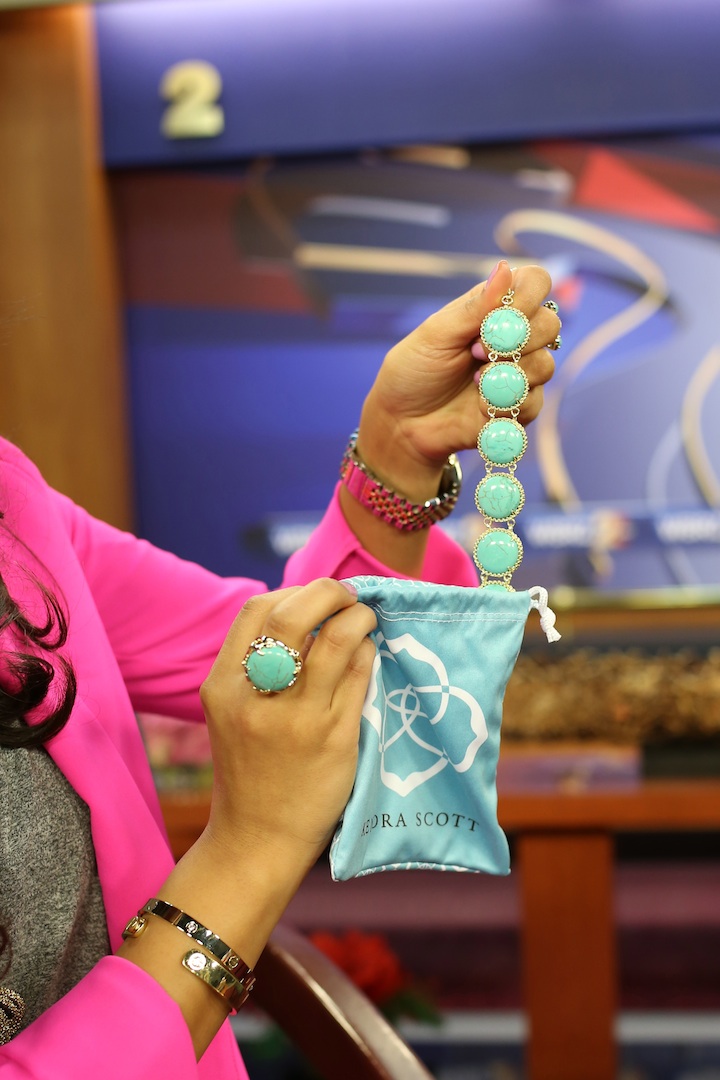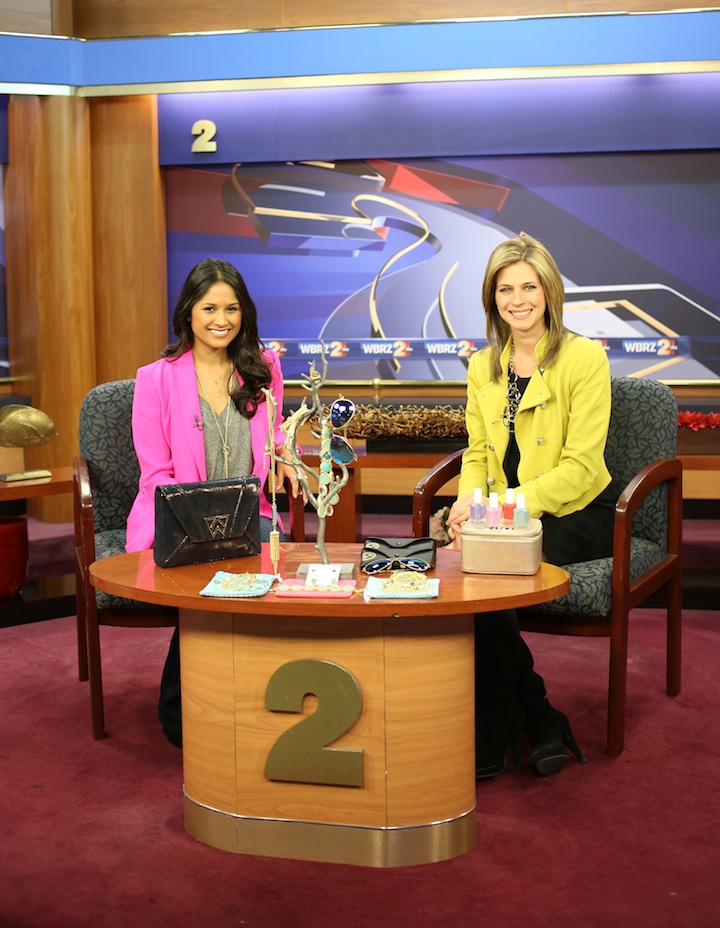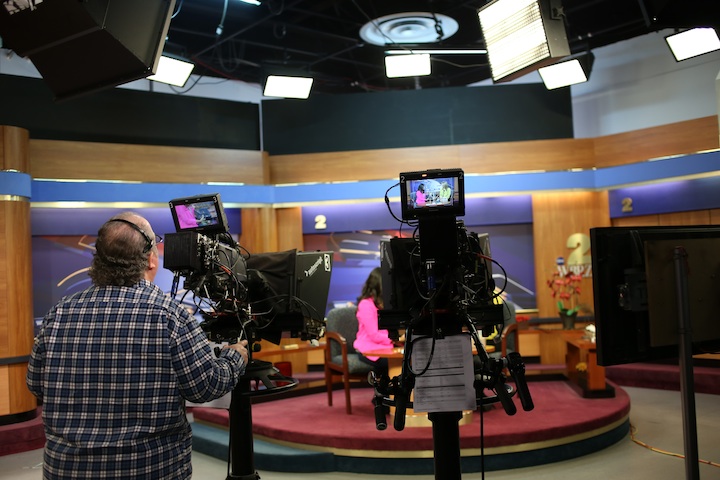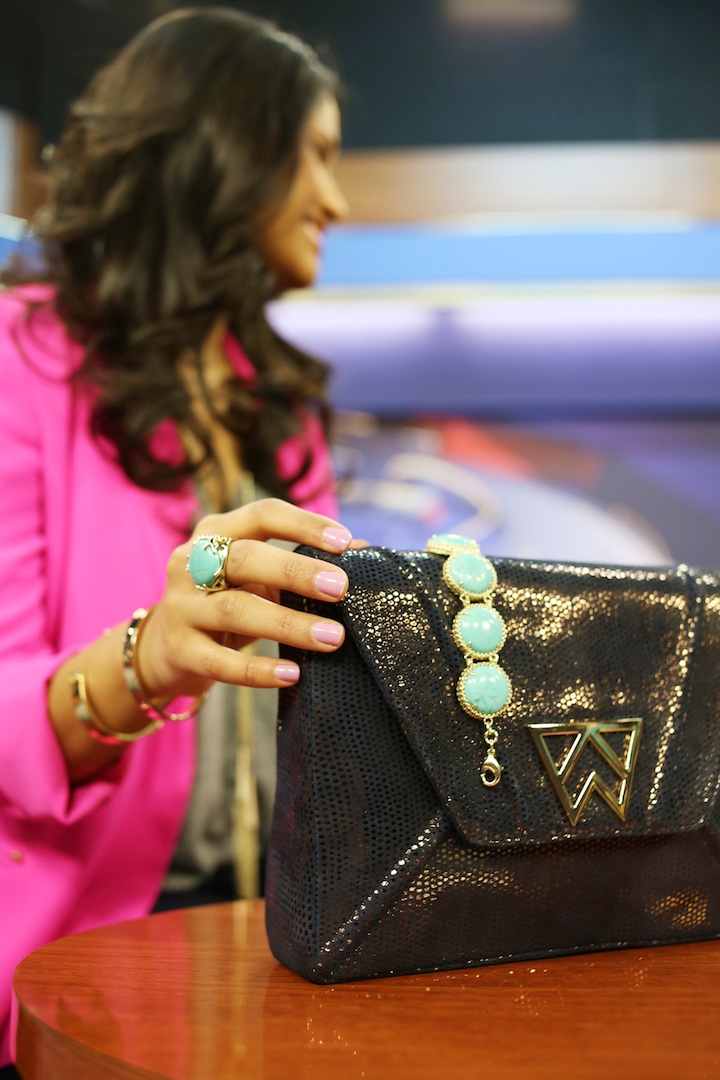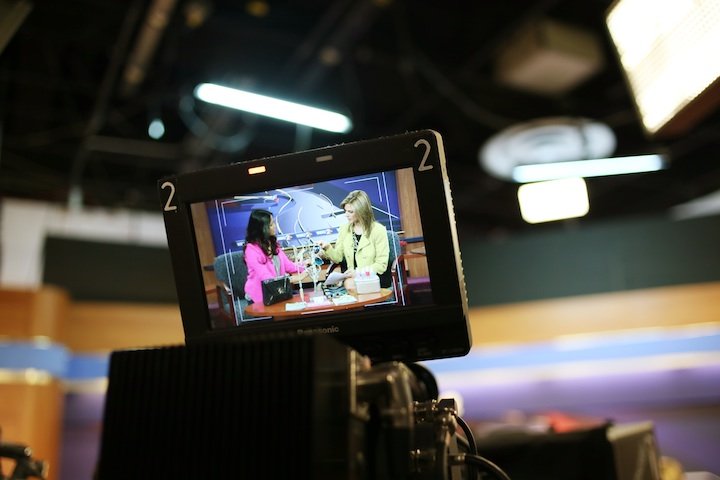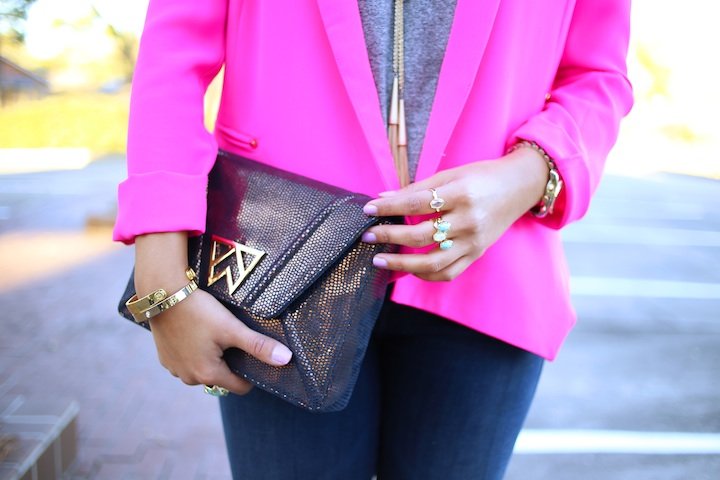 Photos by: Kaela Rodehorst Photography
Kendra Scott is hosting an Instagram contest every Monday until the grand opening! Each Monday, you'll have a chance to win some Kendra Scott jewels. Here is all you have to do to enter:
1. Strike a pose in front of the KS storefront on Perkins Rowe and snap a pic!
2. Post Your Photo on Instagram with #KSbatonrouge & #KendraScott.
3. Viola! You're entered to win!