Hi everyone, as we move closer to Christmas, I plan to share a gift idea with you in each of my daily blog posts starting today with this Mon Amie watch. While watches are always a good go-to gift during the holidays, I want you to know that the watch featured in today's post isn't just any watch. With each watch you purchase, you also help give back to the world through WE Charity. Those types of gifts are always the best kinds to give! You could even treat yourself to watch and you would still be giving back.
I chose the Food Watch for myself, which comes in tan with a strawberry icon at the 12 o'clock. Not only is it a beautiful piece of jewelry, it also helps to provide school lunches for two months for one child. In addition to the watch, you'll also receive an enamel pin to wear or give to someone special. I gave my food pin to my dad for teaching me how to be aware of my surroundings so I can spot someone in need of help.
Scroll through this post to see how I styled my Mon Amie Food Watch.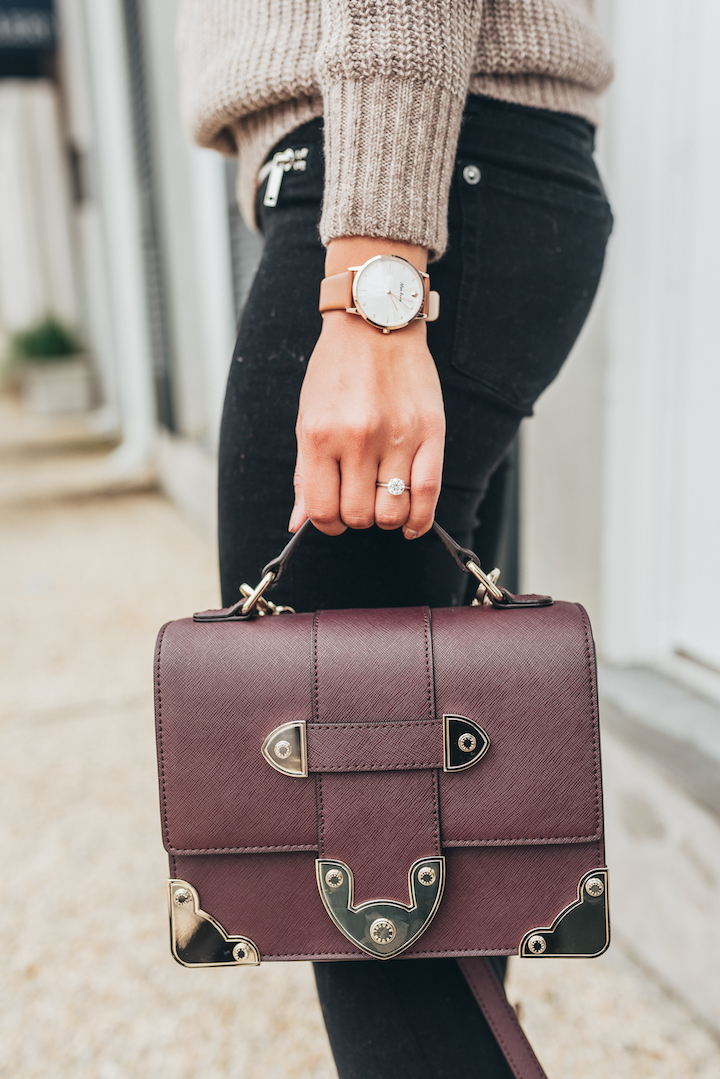 | Shop Mon Amie Watches |