Hi everyone, I'm officially back from New York Fashion Week and Dallas so I'm just now getting a chance to unpack and start on my thank you cards to all of the wonderful brands that provided me with outfits for fashion week and invited me to their parties and shows. I really want the brands to know how appreciate them and nothing says thank you better than a handwritten card especially on beautifully crafted stationary. Speaking of beautiful stationary, I'm so excited to mail out my thank you notes on these intricately decorated cards from the  Lela Rose x Papyrus collection. The new collection is one of the first stationery collaborations of its kind and is inspired by her use of beautiful textured fabrics, feminine patterns and embellishments, as well as bold colors and patterns from her spring collection.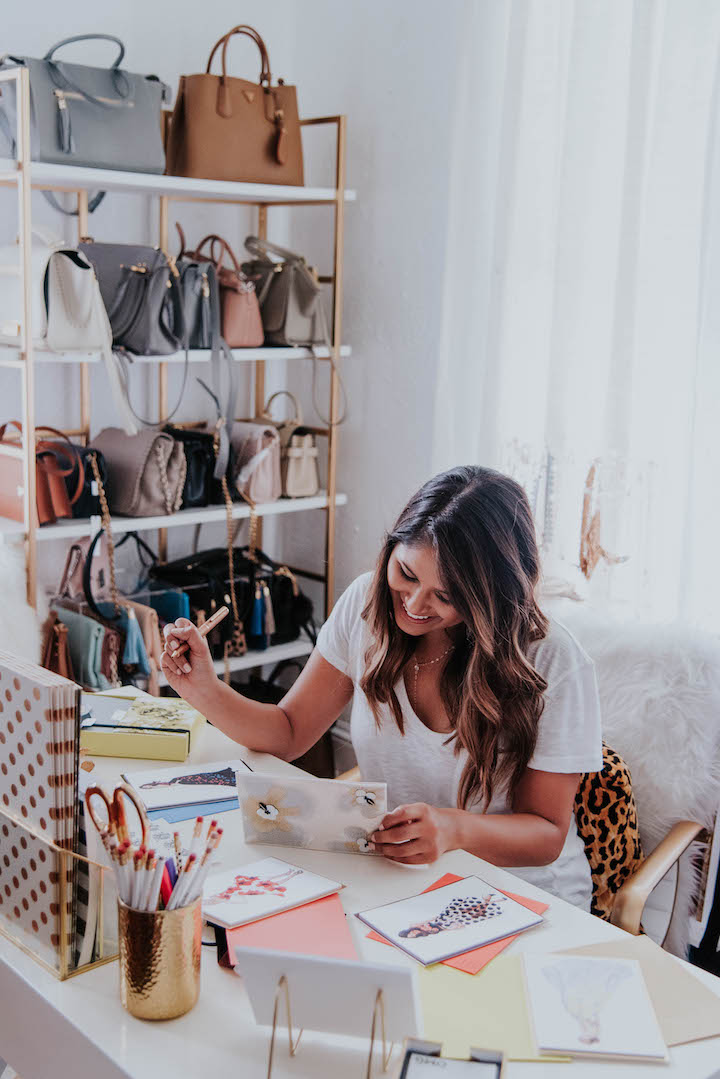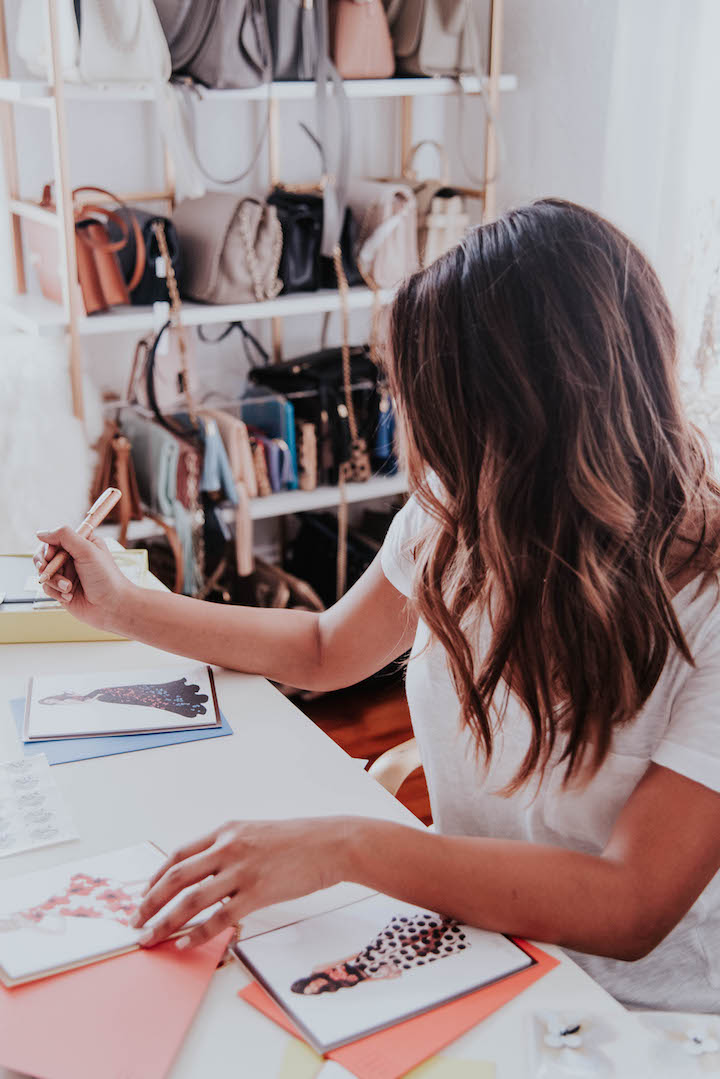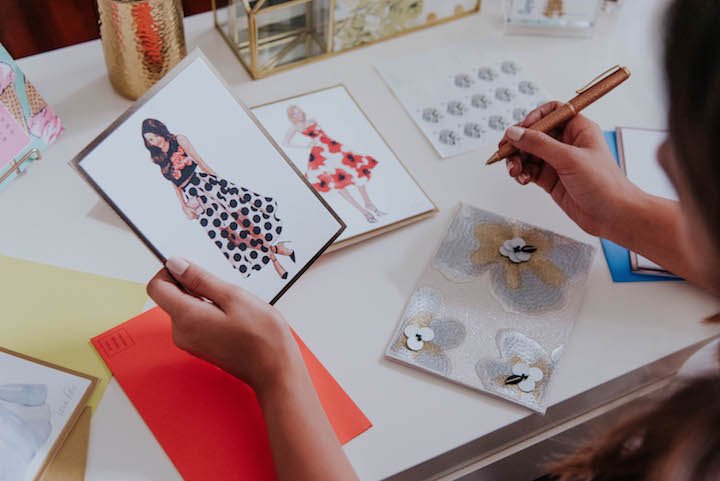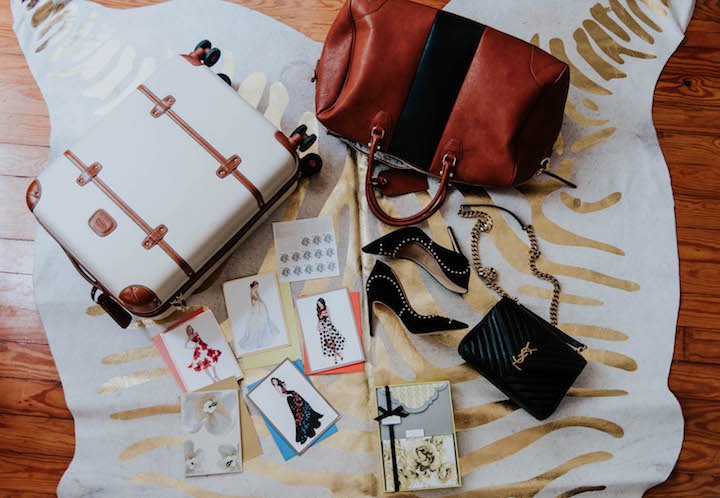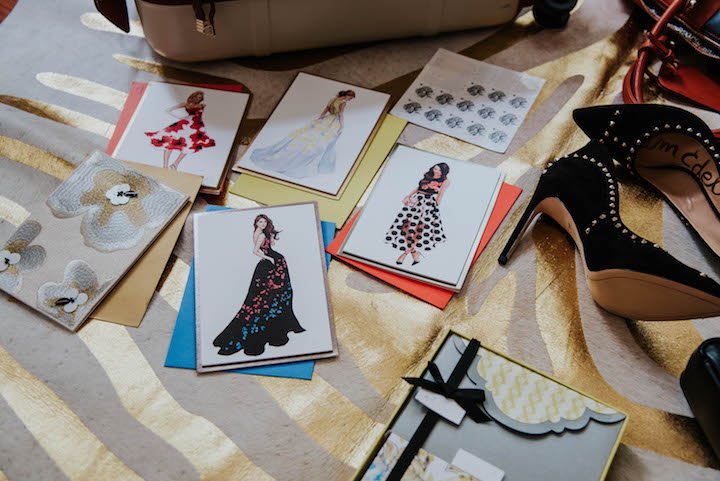 | Shop My Accessories |

Photos by: Aperture Photos
When I was little, my mom always made sure I gave thanks to other whether it was to someone who held a door open for me or to God in our prayers before dinner each night. As I got older, she insisted that I physically write thank you cards to people, which I didn't find very significant and thought was a waste of my time. I didn't understand why just saying thank you wasn't enough until I started working and had my own busy life that I realized how much people's time and hard-earned money meant. It wasn't until then that I learned that sitting down to write a thank you card is the least I could do to show my thanks to people who offered me their valuable time and gifts that they worked hard to buy. Also, speaking of time being valuable, a heart-felt thank you card doesn't write itself. A lot of time and thought goes into creating thank you cards so I think they should look just as beautiful on the outside as the words written on the inside and that's exactly what the Lela Rose x Papyrus collection offers. Trust me, elaborate, hand written thank you cards go a long way!
This post is in partnership with Papyrus, a brand I love. All opinions and selections here are my own. Thank you for supporting the affiliate posts who make this blog possible.