Good morning readers, in case you don't know, today is my 26th birthday! However, today isn't just about celebrating my birthday, it's also about celebrating where I currently am in my life and reflecting on what I have accomplished over the past years. I've now been blogging for about 4.5 years and I've officially been blogging full time from home for about 2.5 years, which is huge for me! I never thought I would actually get to live my dream job from home while also traveling all over!
Speaking of working from home, sometimes I can get stuck in rut of just working in my pajamas all day without leaving the house, which can sometimes make me lazy and less productive. So my boyfriend suggested getting dressed for work each day to help promote productivity and professionalism for phone calls even if I'm just sitting at home. Nothing too formal! I just try an wear something comfortable, yet still presentable enough for meetings and acceptable for the office and that means your office too! I know I don't actually work in an office where someone is holding me accountable for my everyday appearance and weekly deadlines so I have to do that myself and I have found that getting dressed in office appropriate clothing helps with this. Fortunately, I found plenty of affordable and work-appropriate pieces at Express that are still stylish for the me as a blogger and comfortable enough for sitting at home. As for you all, Express also offers appropriate pieces for stricter office dress codes too! They have a huge selection of dress pants, blouses, skirts and dresses.
In fact, I actually bought workwear outfits for my first ever job interview and internship back in college. I still remember it was the cutest mauve-colored pencil skirt with a sheer, black blouse and a thin leopard print hair calf belt with black pumps! It's funny how even now after six years, I can still count on Express for workwear outfits!
However, I'm not gonna lie…I still sit in my pajamas or loungewear all day every once in a while, but Express actually has me covered in that department too! Haha! Their One Eleven Loungewear is Everything!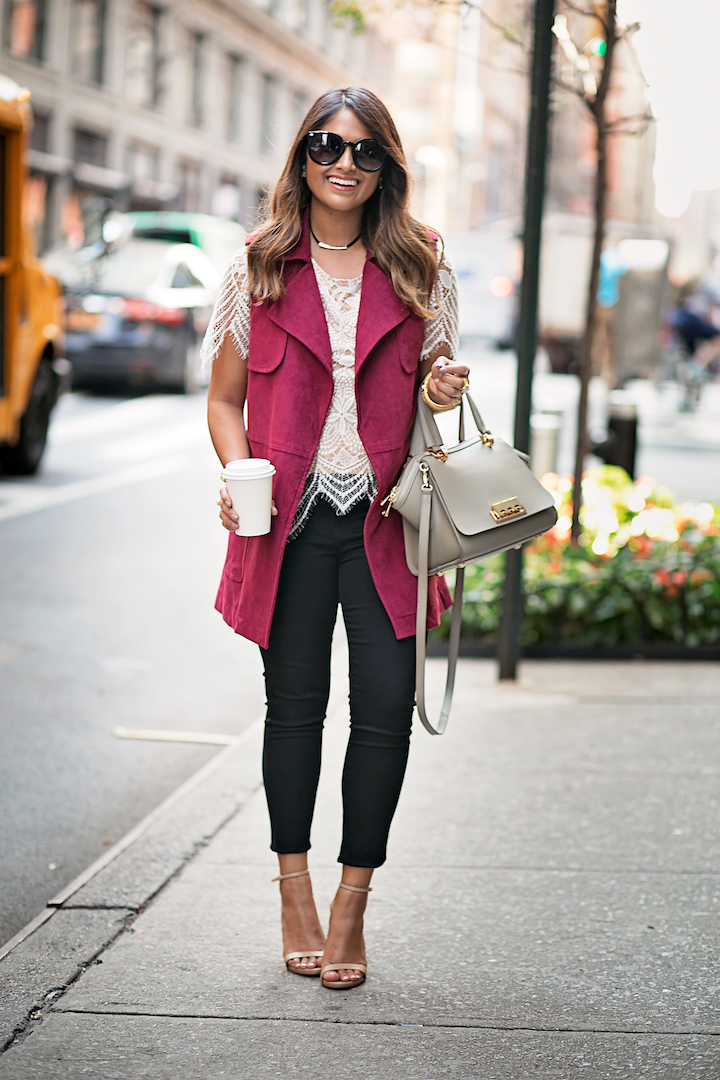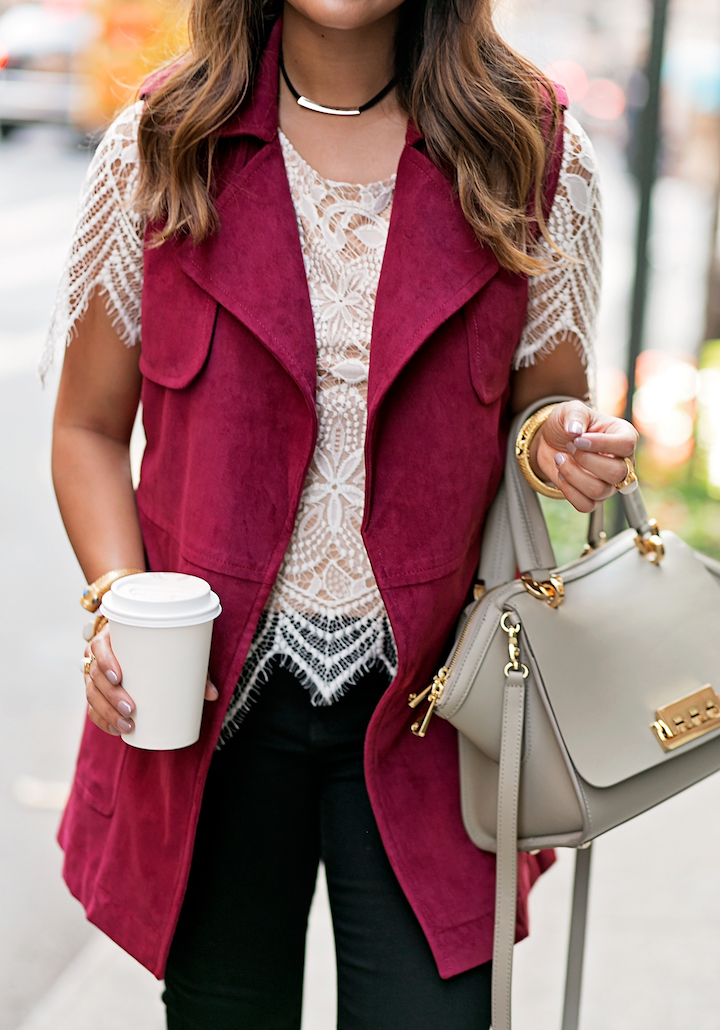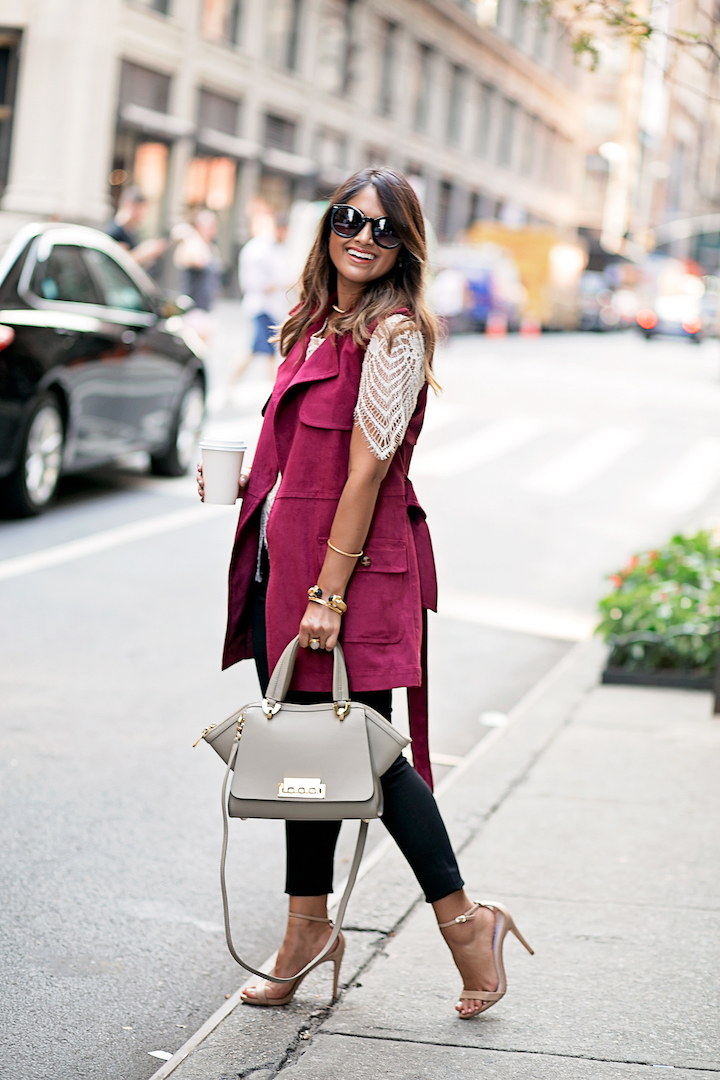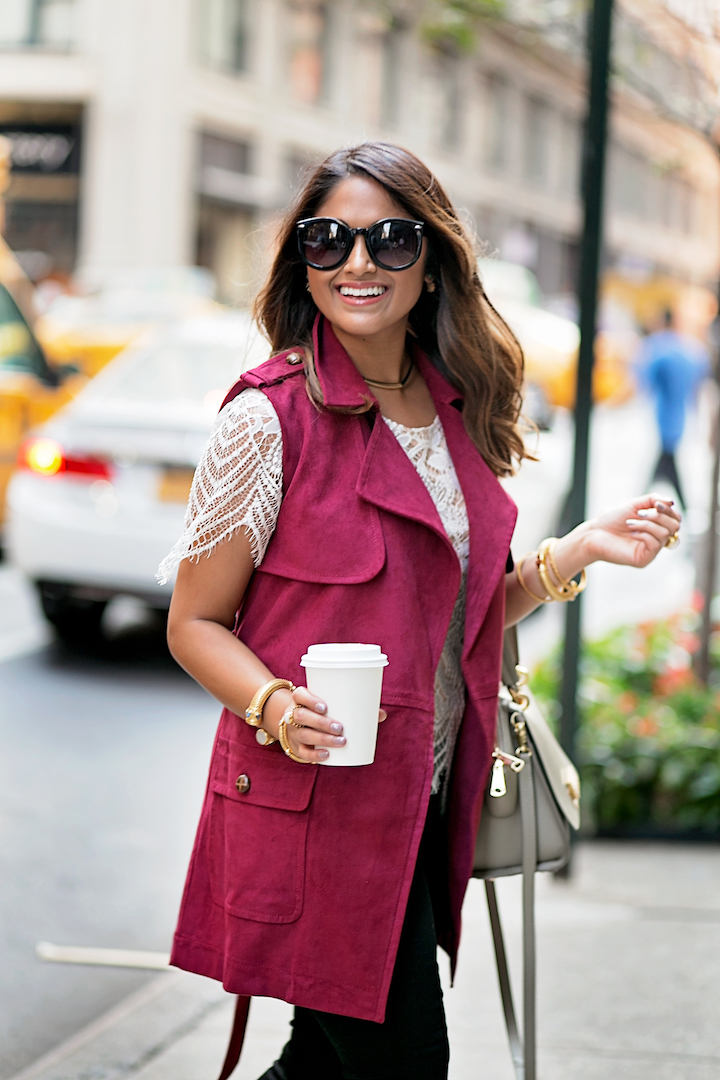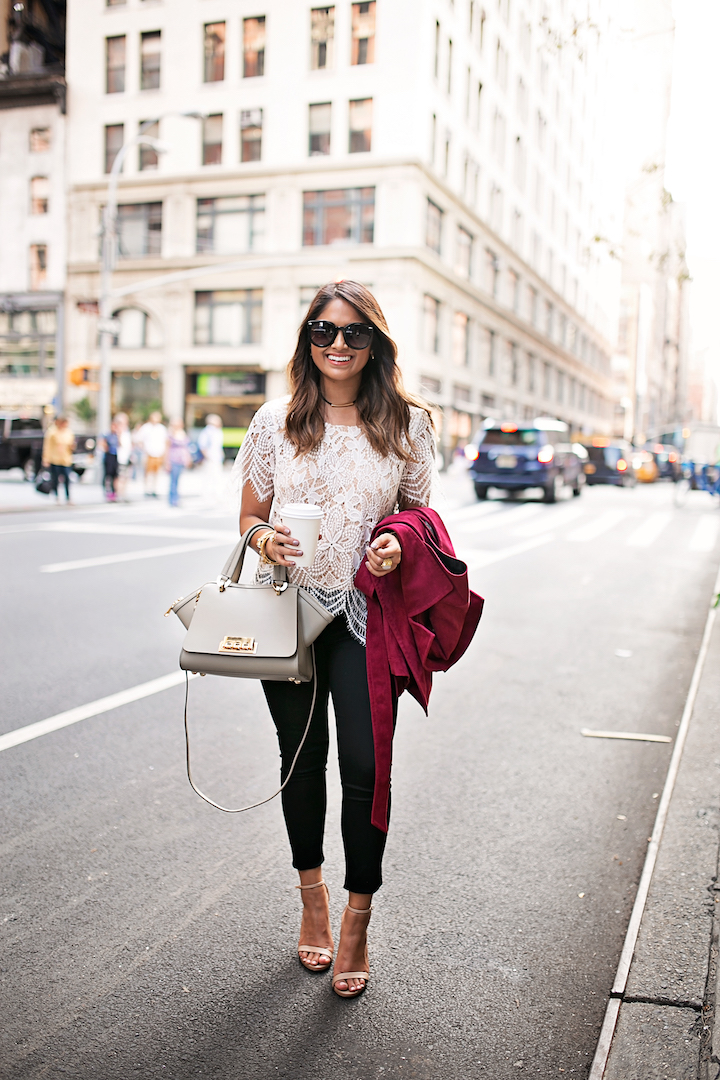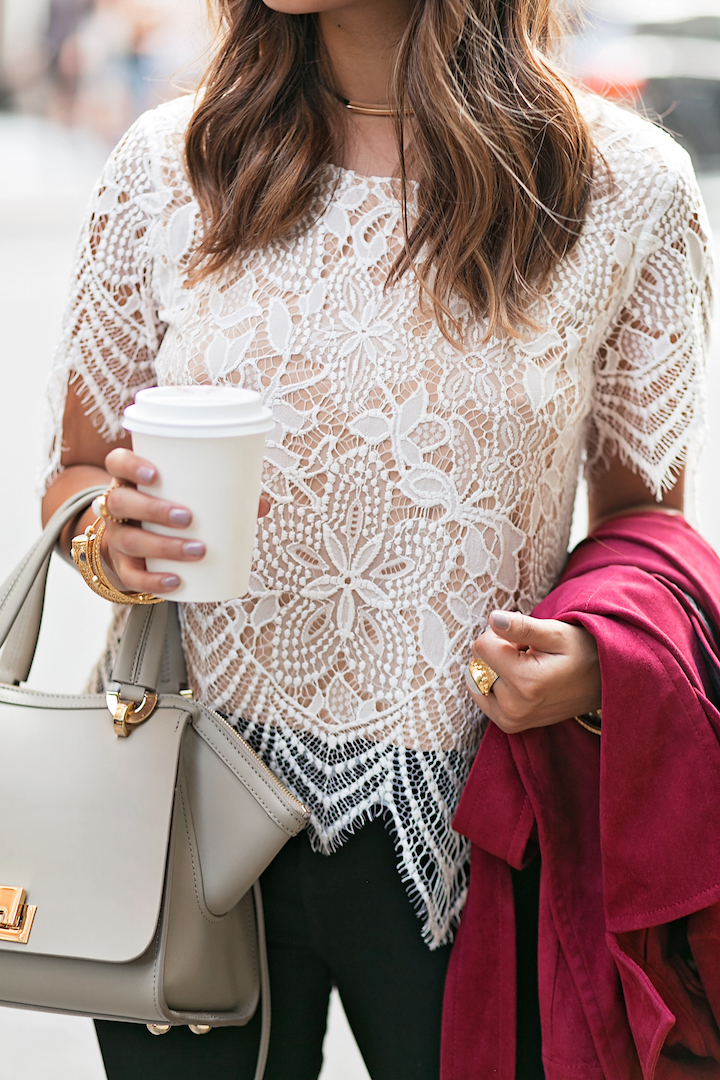 Photos by: Angie Garcia Photo
| Shop This Look |

Outfit: Berry Sleeveless Faux Suede Trench Coat, All Over Laced Tee & Mid Rise Extreme Stretch Skinny Pants c/o Express | Similar Nude Heels | Handbag c/o Zac Zac Posen
Jewelry c/o Julie Vos
This post is in partnership with Express, a brand I love. All opinions and selections here are my own. Thank you for supporting the affiliate posts who make this blog possible.