Hey everyone, I hope you all had a nice weekend! What if I told you I found a way that could put more time back in your day while also helping you save money? I'm sure most of you would say, "Sign me up!"  Right? Well, you're in luck because I've actually found a way– Walmart+. It's a new membership program that brings together in-store and online benefits to help save Walmart customers more money. The benefits include:  The benefits include: Free unlimited delivery (your order must be at least $35 and other restrictions may apply), mobile scan & go, and member prices on fuel! You can sign up starting today and you better believe I was among the first people to sign up so I can spend more time with Beck at home and less time embarrassing myself with the stroller and grocery cart in the parking lot!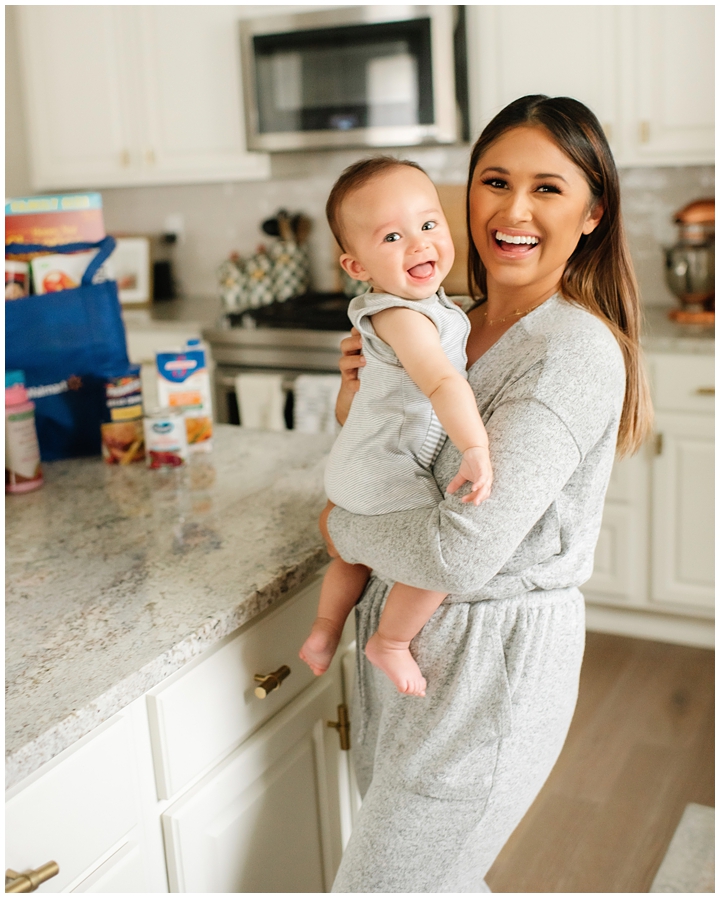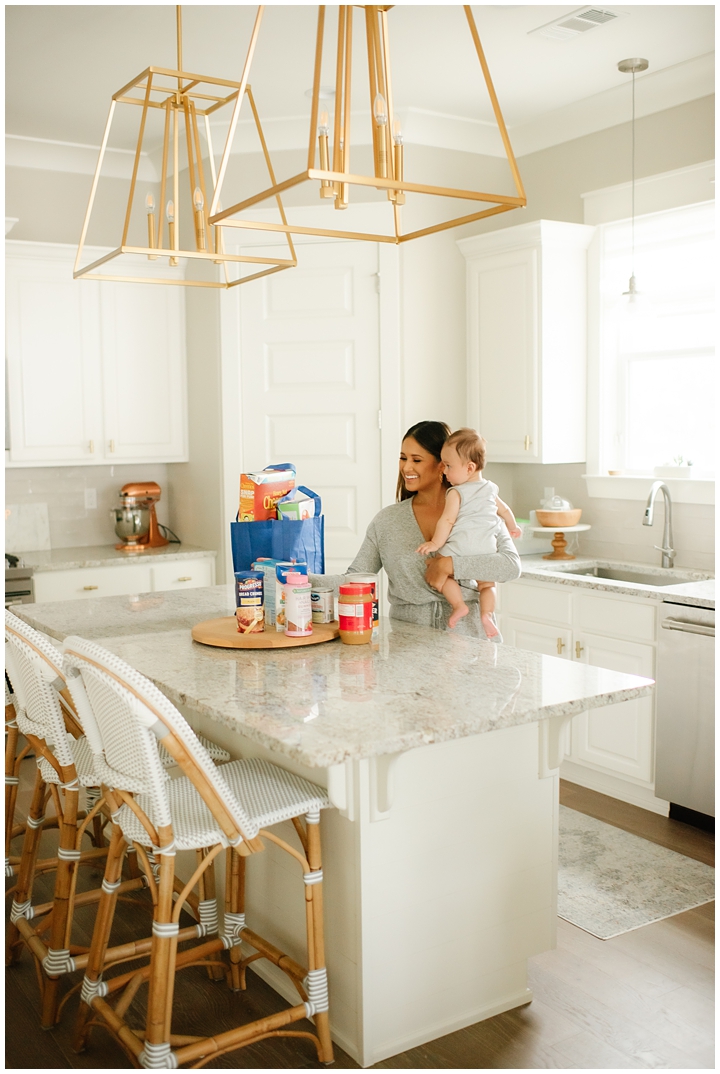 Walmart+ members may receive free unlimited delivery from stores, member prices on fuel REMOVE: discounts and access to tools that make shopping faster for families, which is exactly what I need these days. The idea of having to grocery shop in-store with a five month old makes me want to hide under a table so you better believe that I will be among the first people to sign up for the program. Speaking of being among the first, everyone will be allowed to sign up on September 18, 2020. Membership costs $98 a year or $12.95 a month and includes a 15-day free trial period.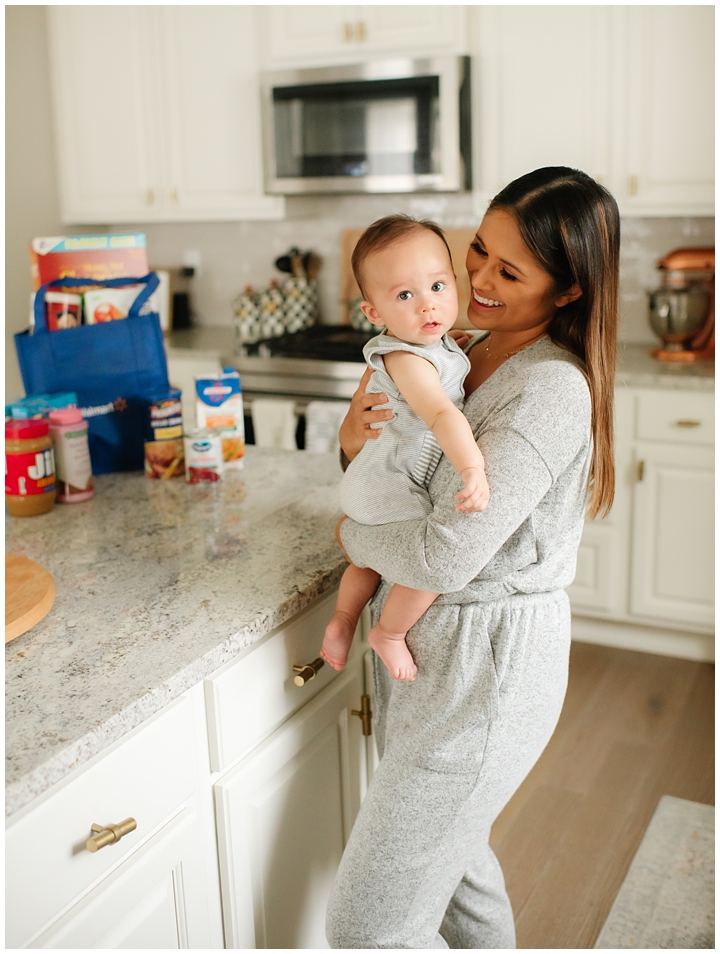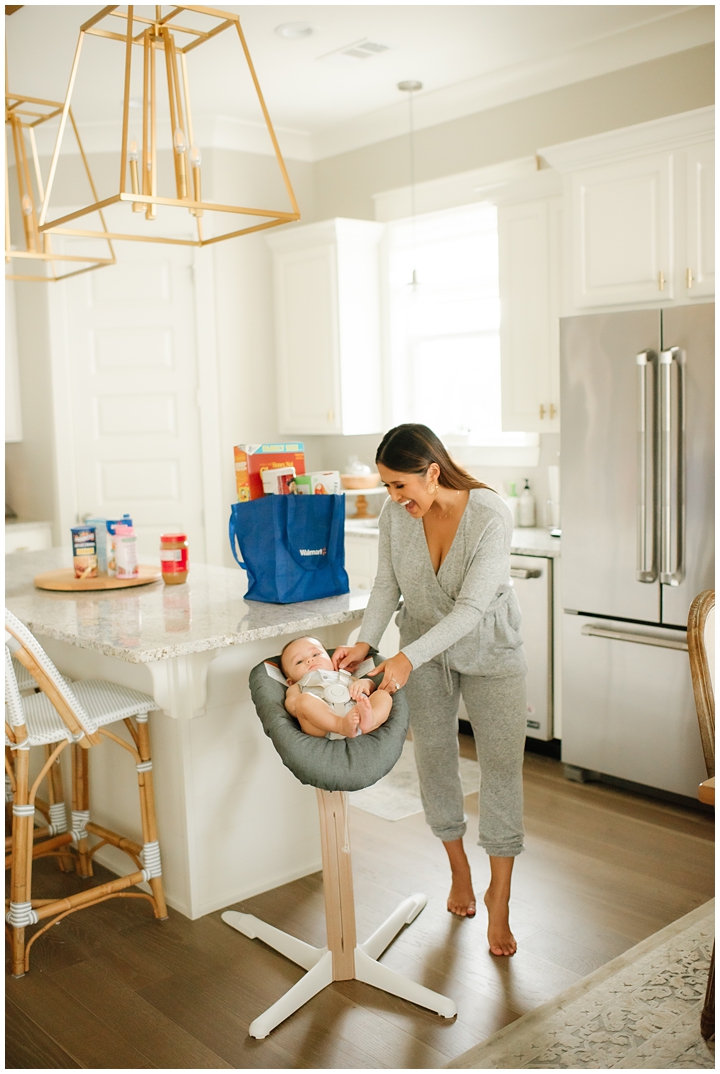 Check out all of the perks of the Walmart+ membership below:
Free unlimited delivery

:

 

Same everyday low prices you love

as fast as same-day on more than 160,000 items from tech and toys to household essentials and groceries.

Your order must be at least $35 and other restrictions may apply.

This service was previously known as Delivery Unlimited – a subscription service that allow

ed

customers to place an unlimited number of deliveries for a low, flat yearly or monthly fee. Current subscribers will automatically become Walmart+ members.

Mobile scan & go:

Unlock

mobile s

can &

g

o in the Walmart app — a fast way to shop in-store. Using the Walmart app, customers can scan their items as they shop and pay

at self-checkout

using Walmart Pay for a quick, easy, touch-free payment experience.

Member Prices on Fuel

: Fill up and save! 5 cents a gallon at nearly 2,000 Walmart, Murphy USA and Murphy Express fuel stations.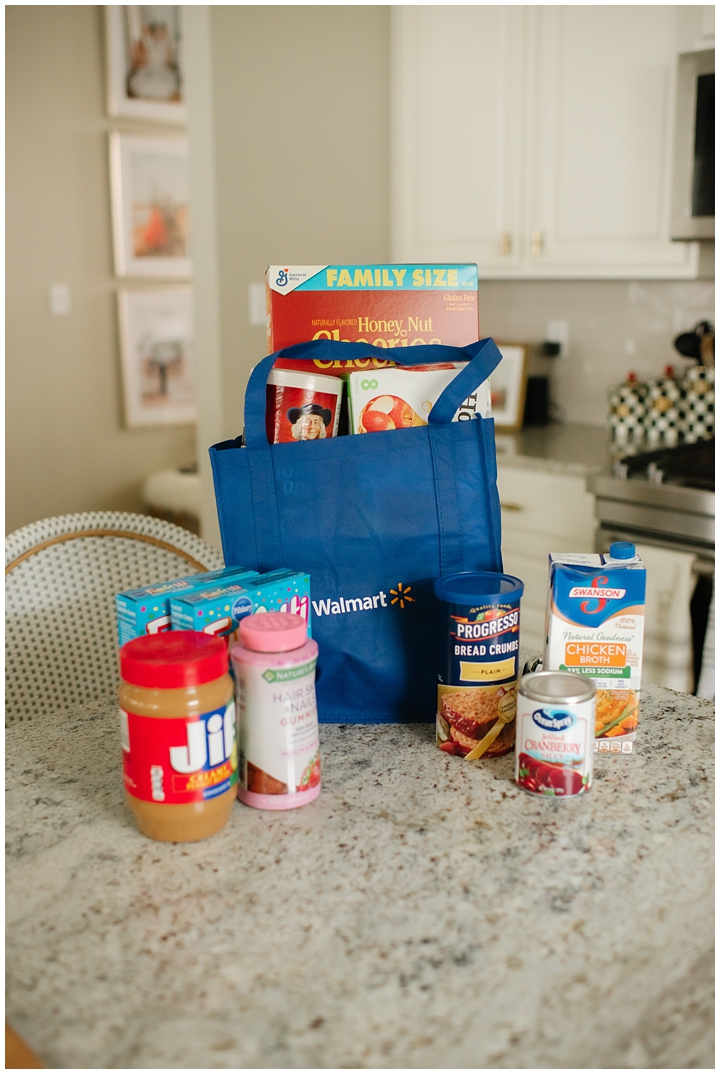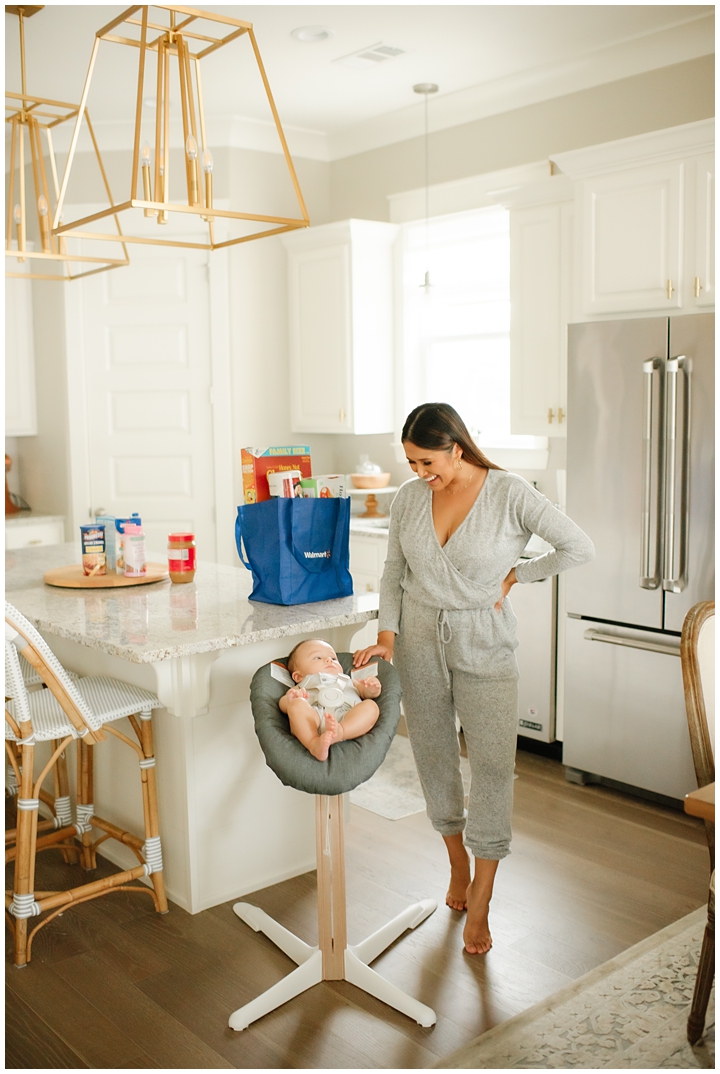 You can check out some of the items I always have delivered to my house from Walmart in the image below! If you know me at all, you know I always have to get Cool Ranch Doritos. In fact that was the first thing I ate in the delivery room after I gave birth to Beck! Also, Walmart carries our absolute favorite coffee creamer. We've been using it for the past four years now.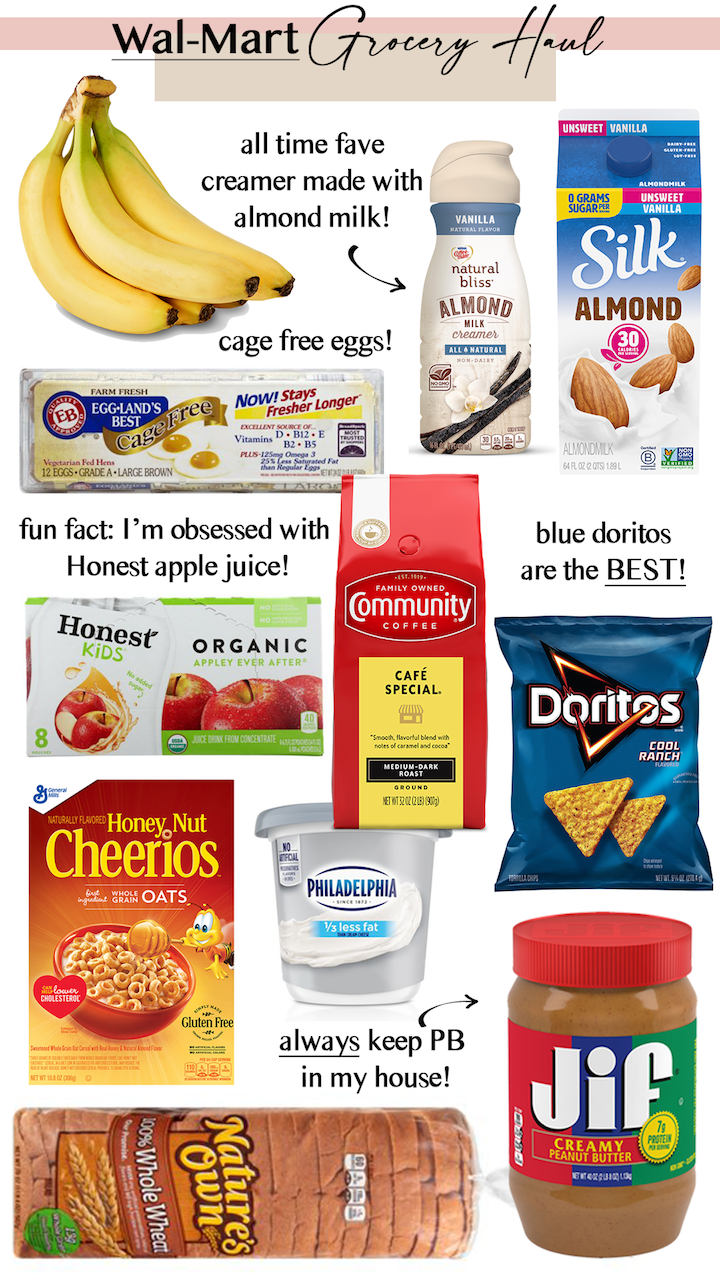 | Shop My Walmart Grocery Cart |
Bananas | Almond Coffee Creamer | Vanilla Almond Milk | Cage Free Eggs | Honest Apple Juice | Community Coffee | Cool Ranch Doritos | Honey Nut Cheerios | Wheat Bread | Peanut Butter
This week was my 30th birthday and I truly couldn't think of a better gift to myself during this time of my life– more time back in my day and more money back in my pocket! Honestly though, it's the perfect gift for anyone during this interesting time. Treat yourself and sign up for Walmart+ today!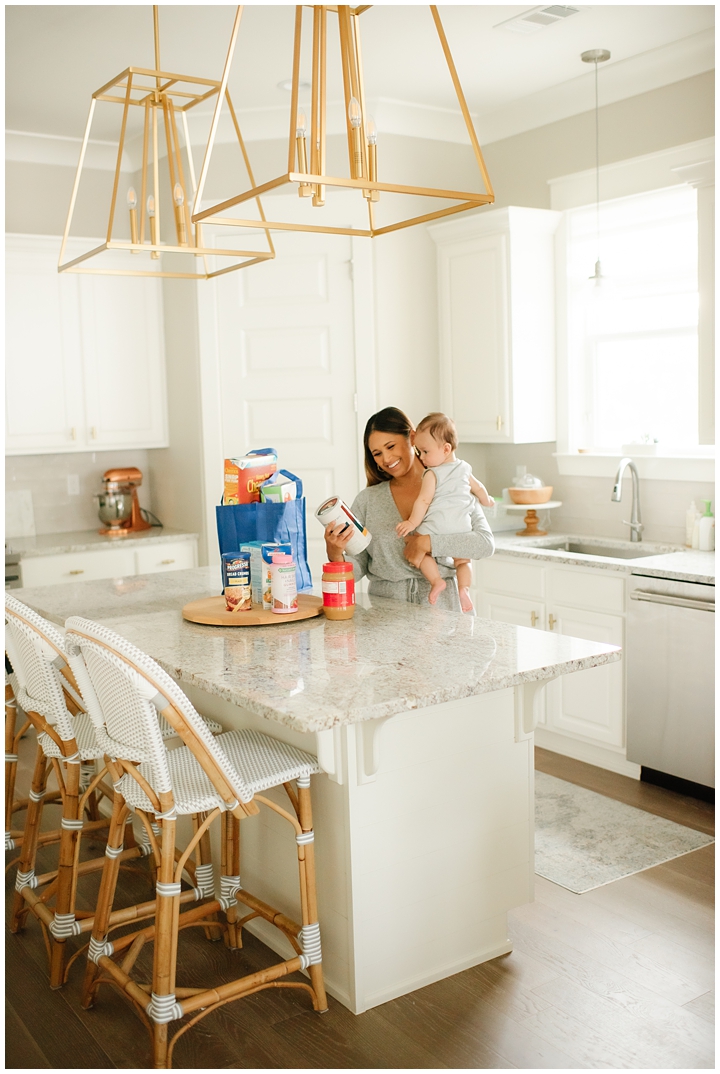 This post is in partnership with Walmart, a brand I love. All opinions and selections here are my own. Thank you for supporting the affiliate posts who make this blog possible.