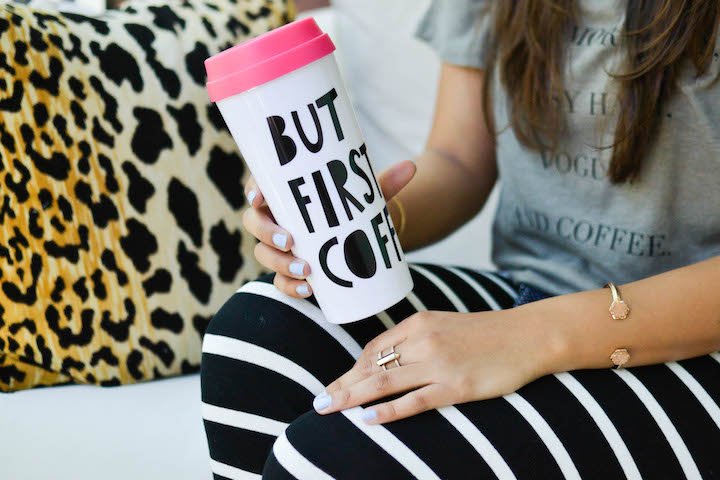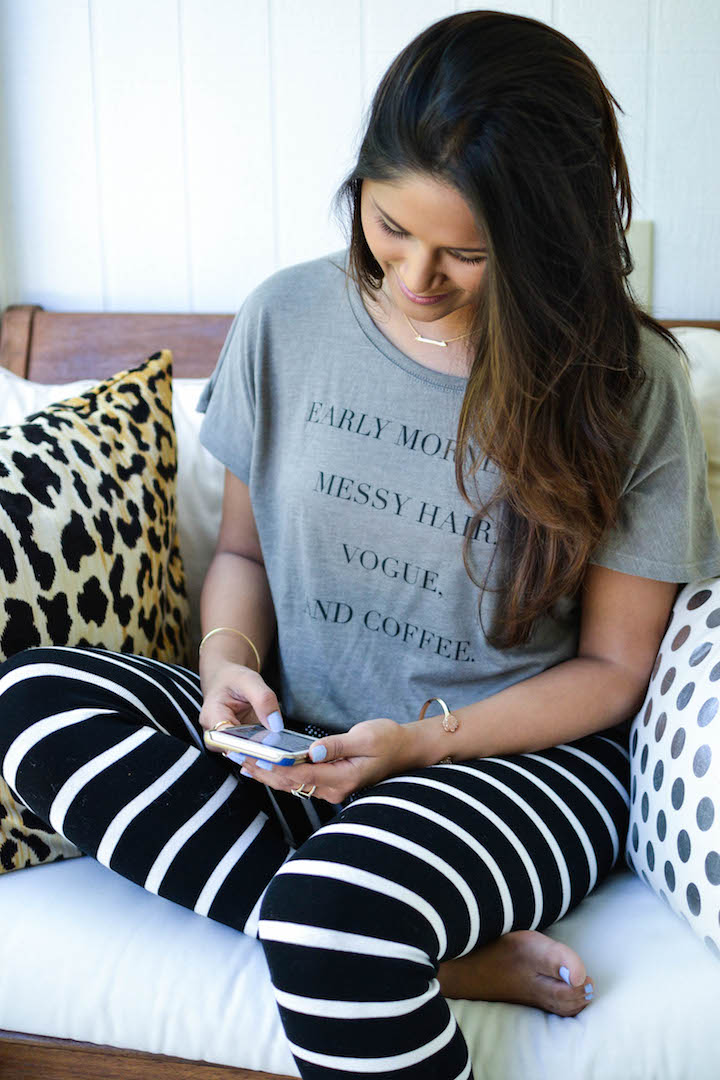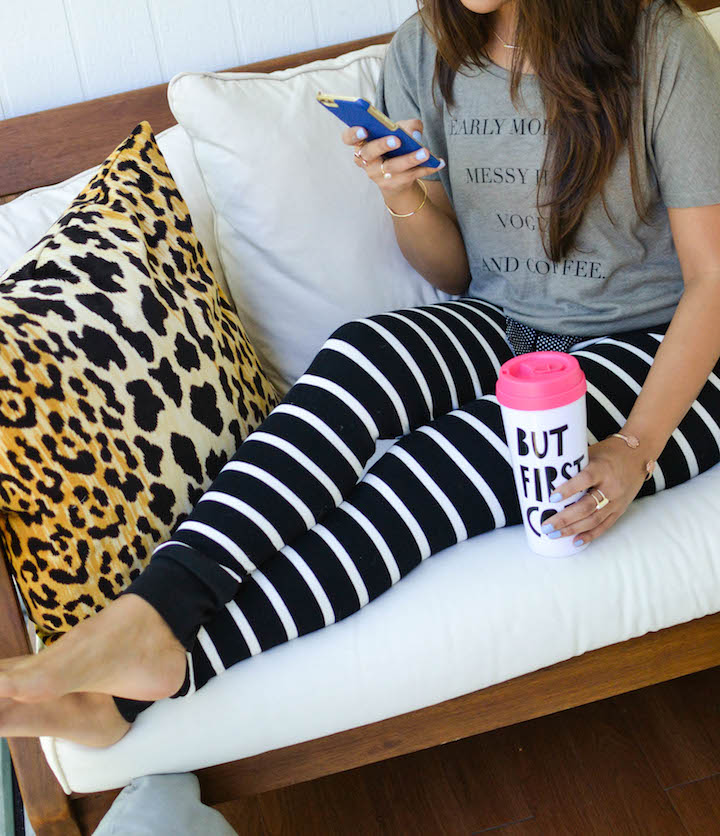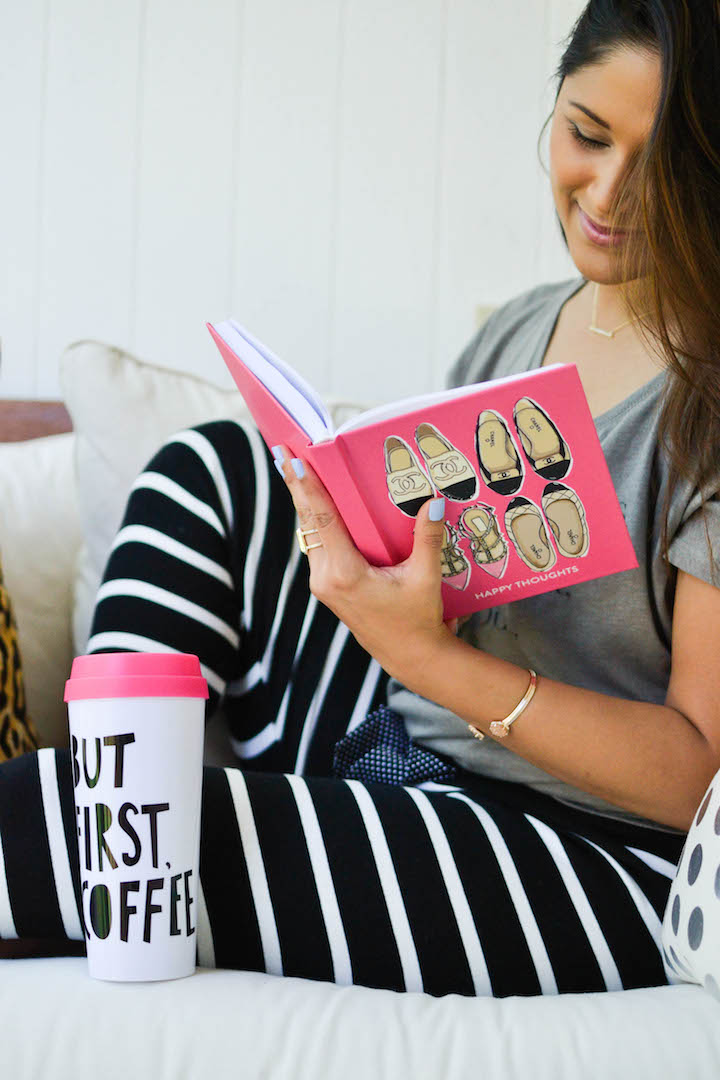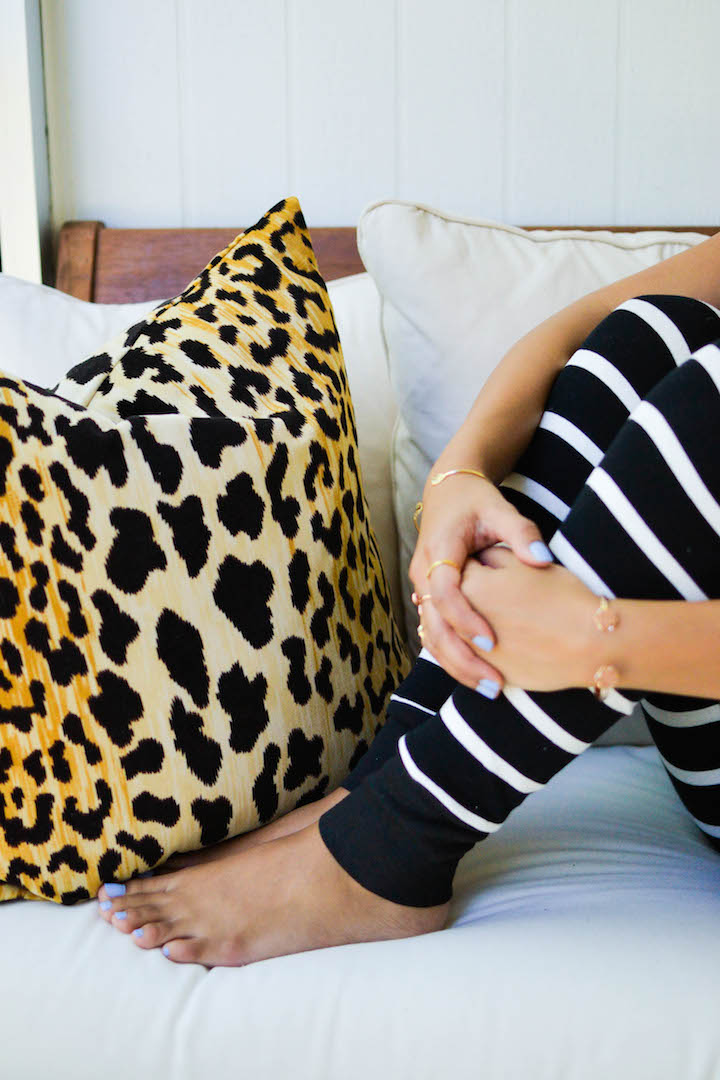 Photos by: Brooke Boyd Photo + Film
| Shop This Post |
Outfit: Striped Pajamas & But First Coffee Thermal Mug c/o Mindy Mae's Mark | Early Mornings Tee c/o Perfectly Taylored Collection | Leopard Print Pillow | iPhone 6 Case c/o Gigi New York |  Journals c/o Sweet Caroline Designs   (preorder–> carolinefrierson@gmail.com)
Jewelry: Alfa Delicate Bar Necklace c/o Melanie Auld | Abra Ring & Arden Bracelet c/o Kendra Scott
Good Morning readers, how comfy do these striped pajamas from Mindy Mae's Market look paired with my early mornings tee by Perfectly Taylored Collection? This is usually how my mornings look except my hair is a tad messier and I've got both my phone and computer in hand! I usually drink my coffee in a thermal to-go mug during the week days because I always end up having to finish it in the car on my way to the gym. I can never wake up early enough to thoroughly enjoy my morning coffee. I love this But First Coffee thermal mug because I literally can't do anything else before my daily dose of caffeine! Who's with me?
As for my cute "Early Mornings, Messy Hair, Vogue & Coffee" tee, I love wearing it to sleep in because it's so soft, but it also looks great with a pair of jeans or cutoffs. Perfectly Taylored Collection is actually a cute new tee brand that was launched right here in Louisiana by LSU student, Peyton Simms. Check out more of tee designs here–>Shop Perfectly Taylored Collection.  I included this photo from iPhone below just in case you couldn't read all of the words in the other photos.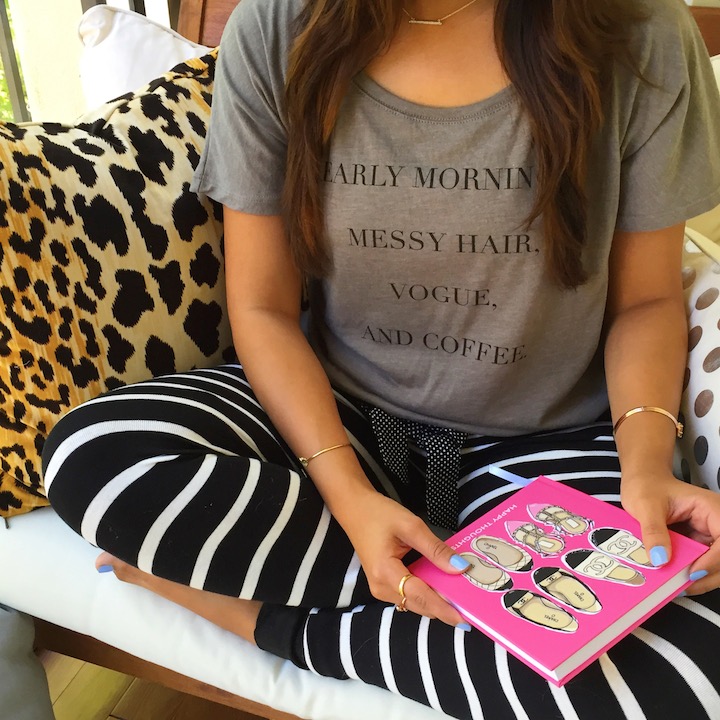 Thank you to Mindy Mae's Market for bringing you this post. All opinions are my own.